Office Space Designed With Minimal-Monochromatic Taste, Yet Lambent Palette | D'well
An administrative office space designed for a middle-aged workaholic duo with minimal taste and the maximum requirement for a 1000 Sq.Ft office space.
Visit: D'well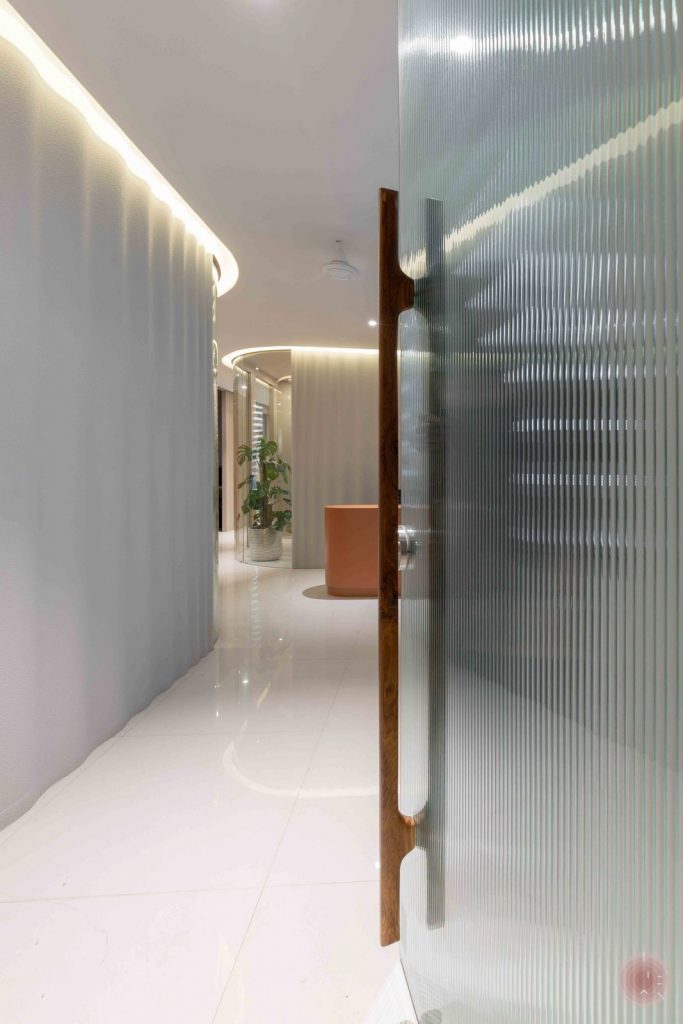 The office is segmented into two distinct sections. To the west aligned the work-stations: Owner's cabin and staff area, while to the east were aligned reception, conference, and meeting room, smoothly bisected by a flowy corridor. The sole purpose of this segmentalization was a seamless visual and physical connection along the longitudinal axis with a view to the prime road on the west. Furthermore capturing fresh air and good natural light quality for working areas on the west side.

&nbsp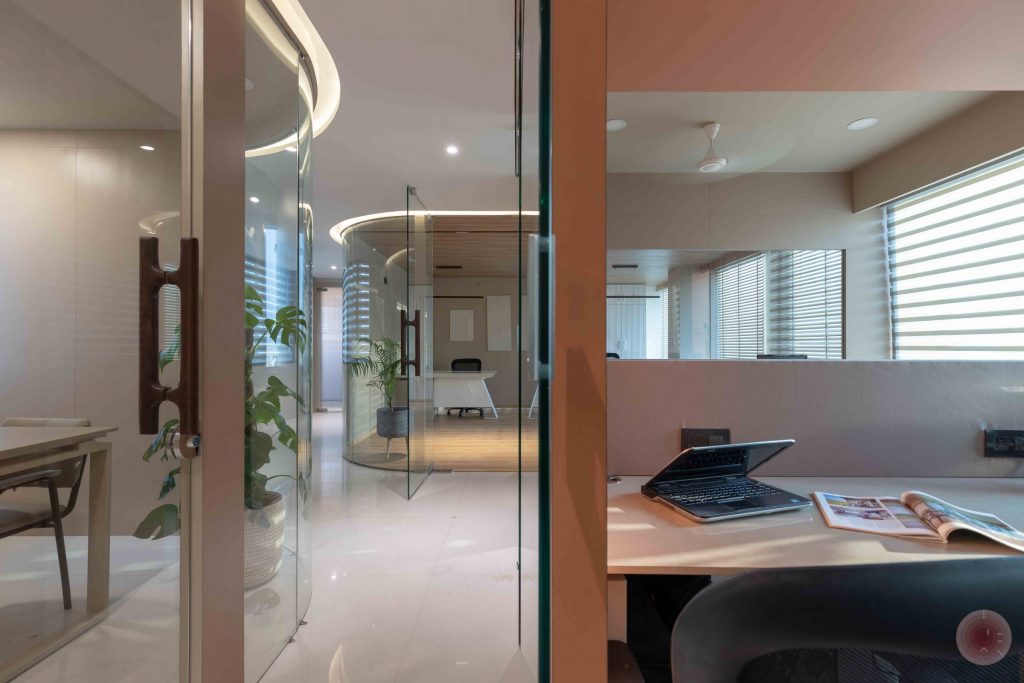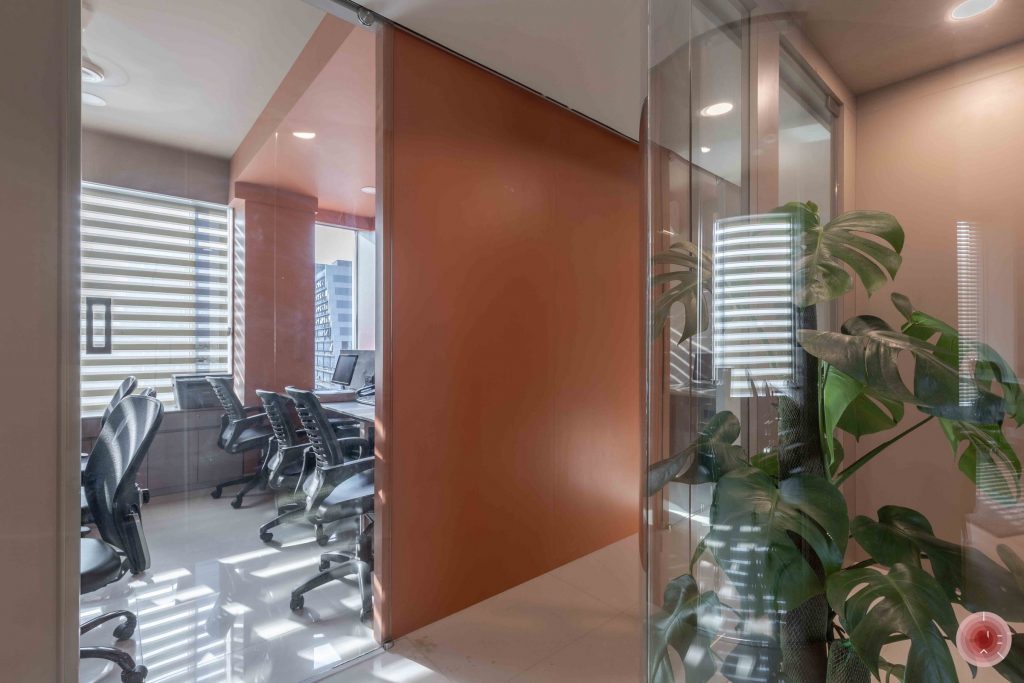 The layout is strategically characterized by encapsulating curved glass partitions with pastel walls and panels giving it a fresh and bright backdrop. The gradual unfolding that incepts at the reception lobby towards the inner areas through curved glazing efficiently achieves desired openness and unhindered movement.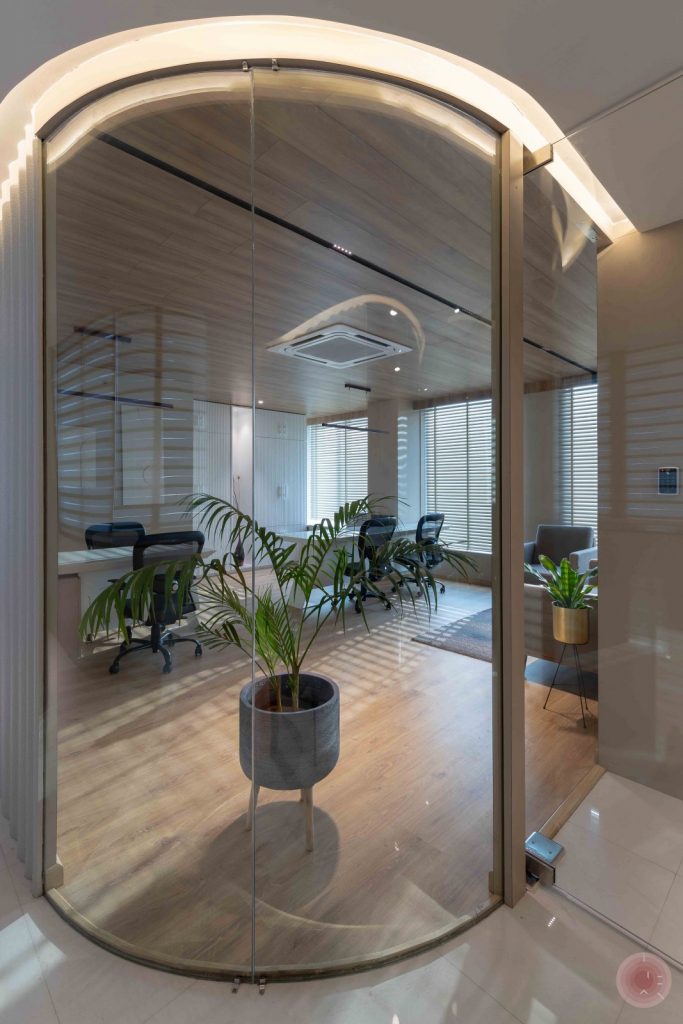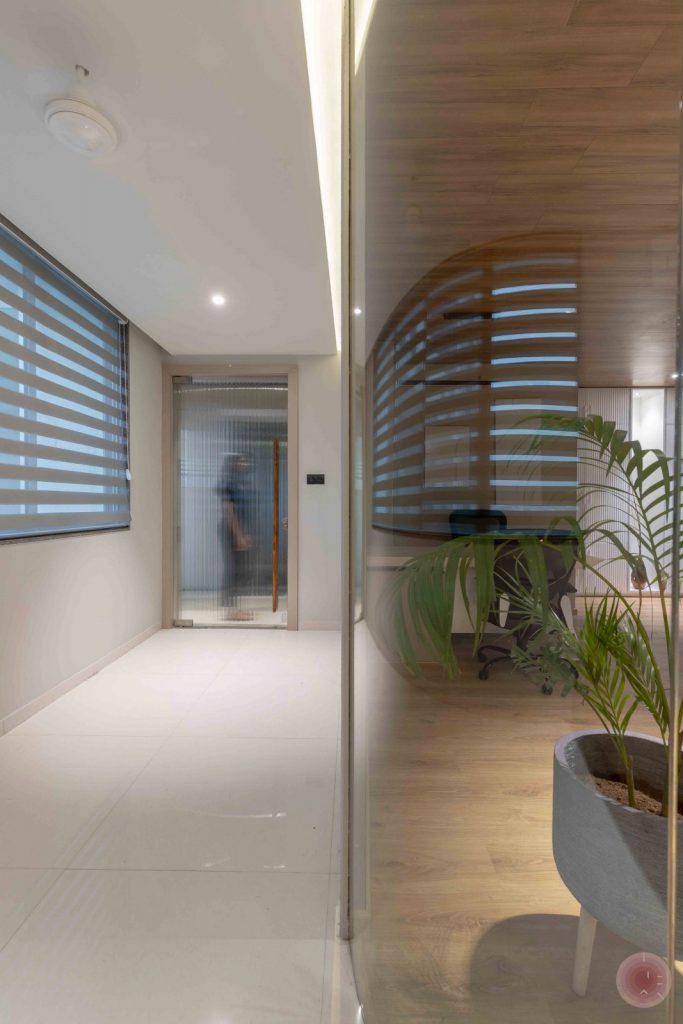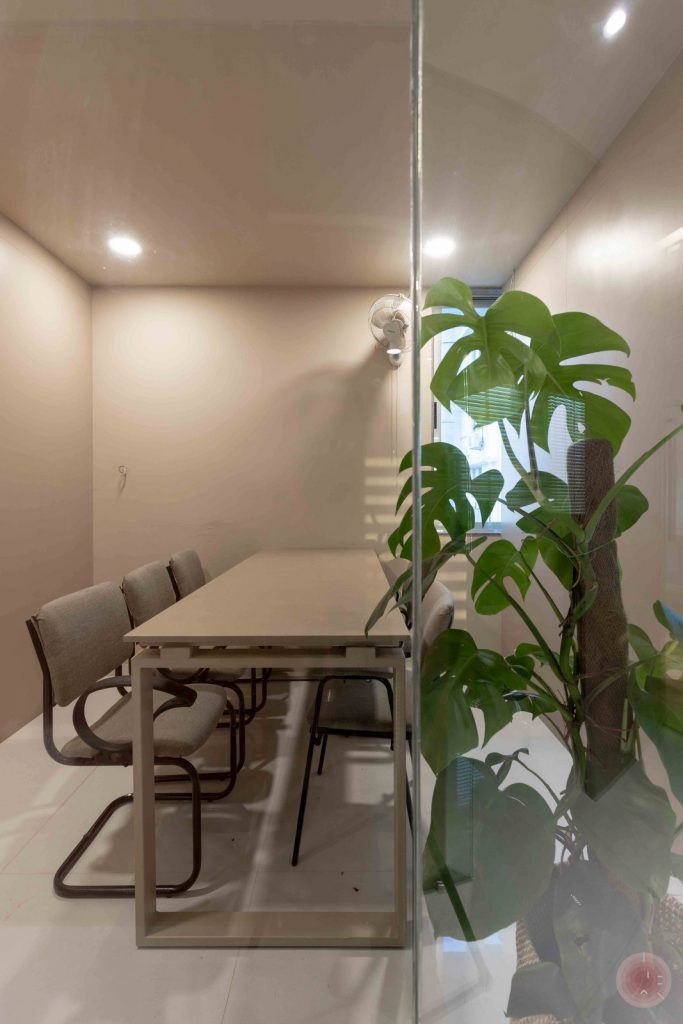 The 'pause' at this reception offers distinct flavours. With a very basic, monochromatic, yet lambent palette, the office space strikes to be lively and exciting. Monochromatic tones of beige with a dash of alien orange balances the play. The choice of light wood for ceiling and flooring, bright white tile, Nano white stone keep up to enhance the desired ambience of the spaces.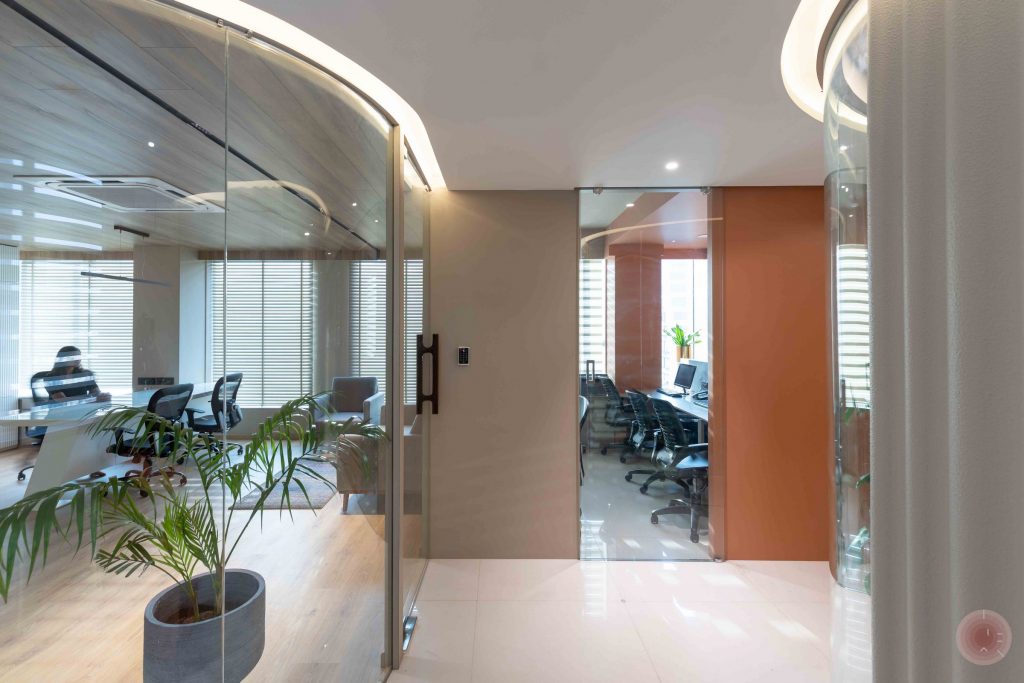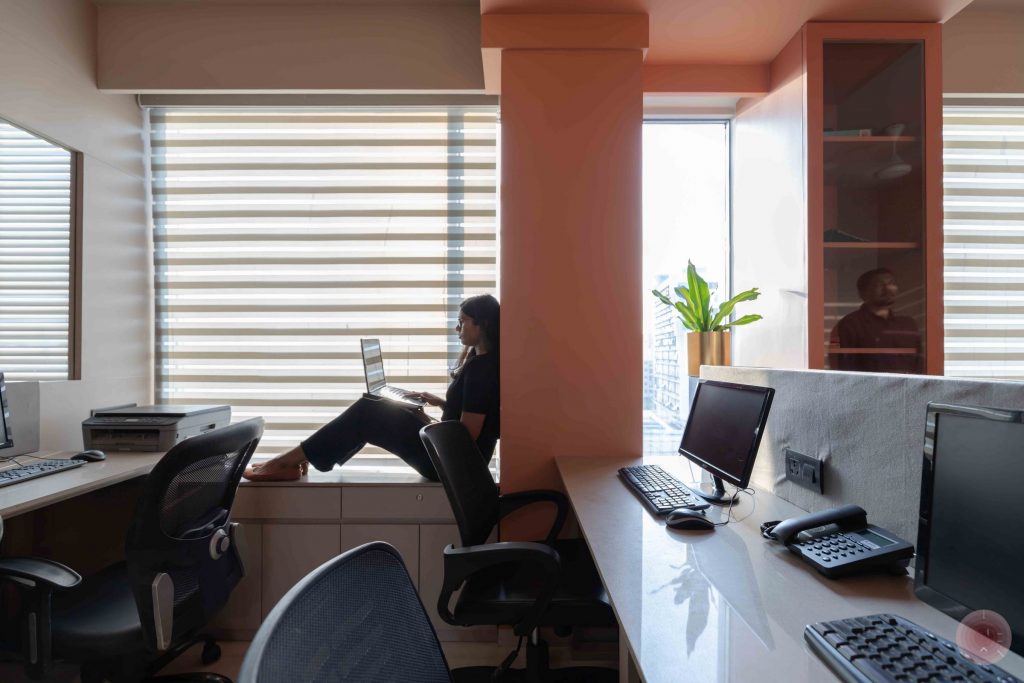 The main cabin for the duo is dealt with like a wooden box. As aligned to the west facade, harsh sunlight is curtailed by wooden blinds, wherein a very spirited play of light and lines is being created. An 8′ long seamless table executed with Nano white stone gives a formal and elegant appeal to the cabin. The staff area had a challenging requirement for exhaustive storage units. Unlike usual ways to stack them overhead, they are befitted on the floors as low height units to let the natural light and staff interactions prevail effectively.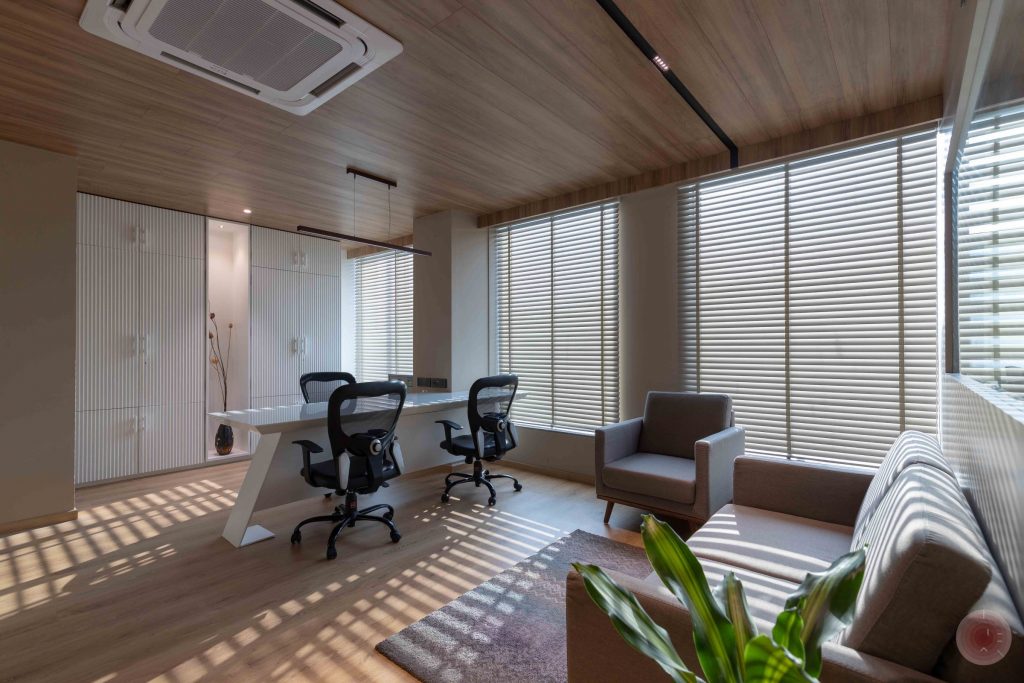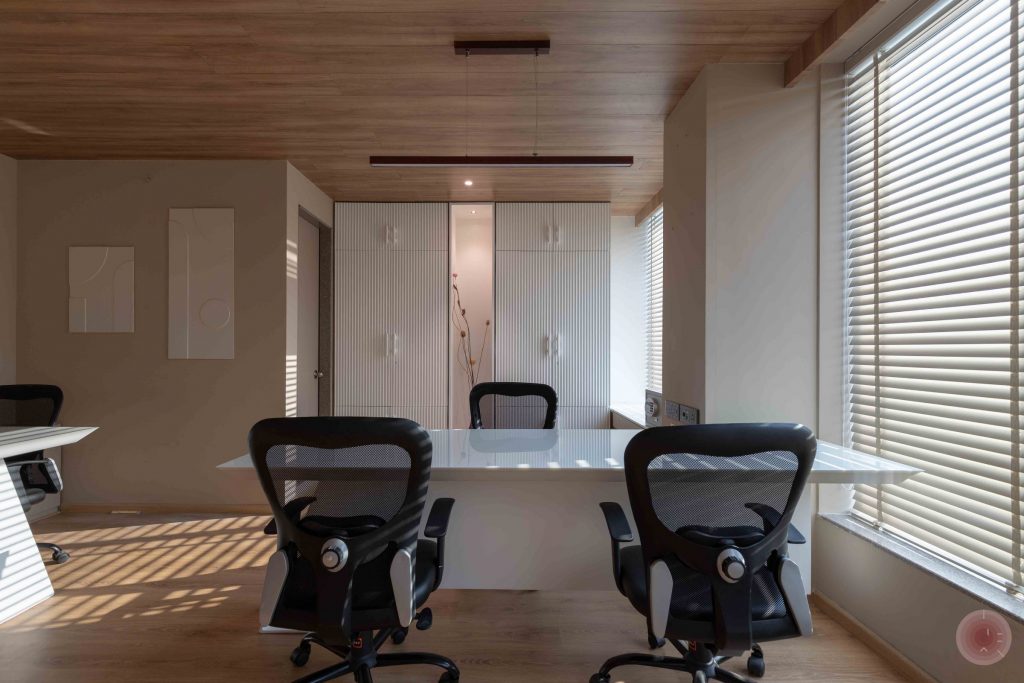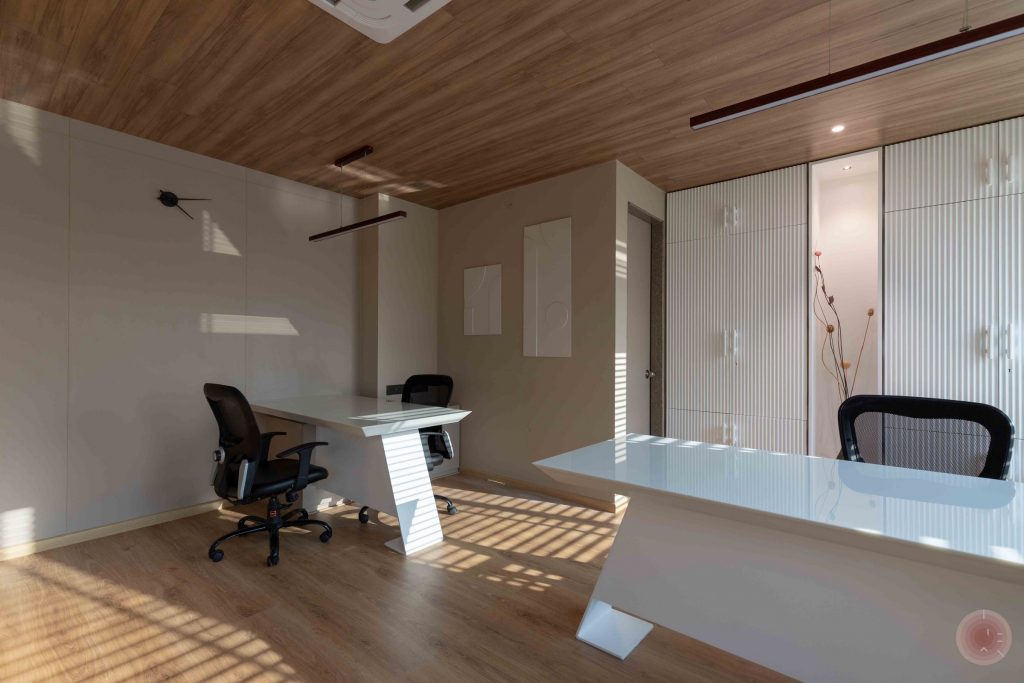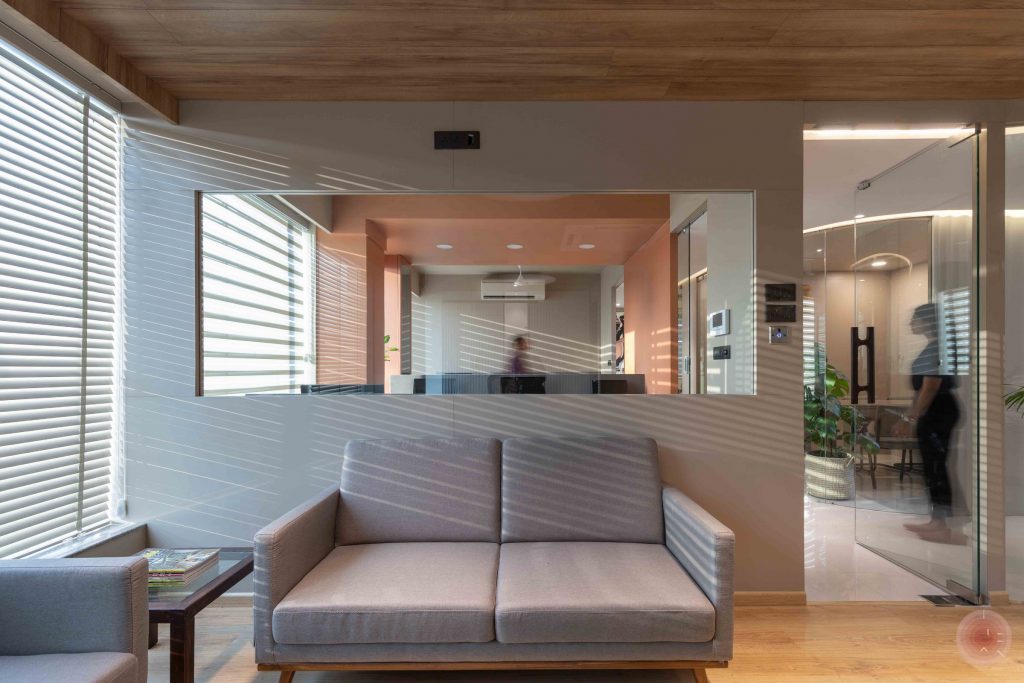 The Conference area has been paneled with a fluted wall and ceiling to maintain the acoustics in the room. Light-hearted furniture in the conference area is erected on fabrication members and white marble. Also, the staff and conference tables are designed with fabrication members and a sleek marble top to create a light and spirited office environment.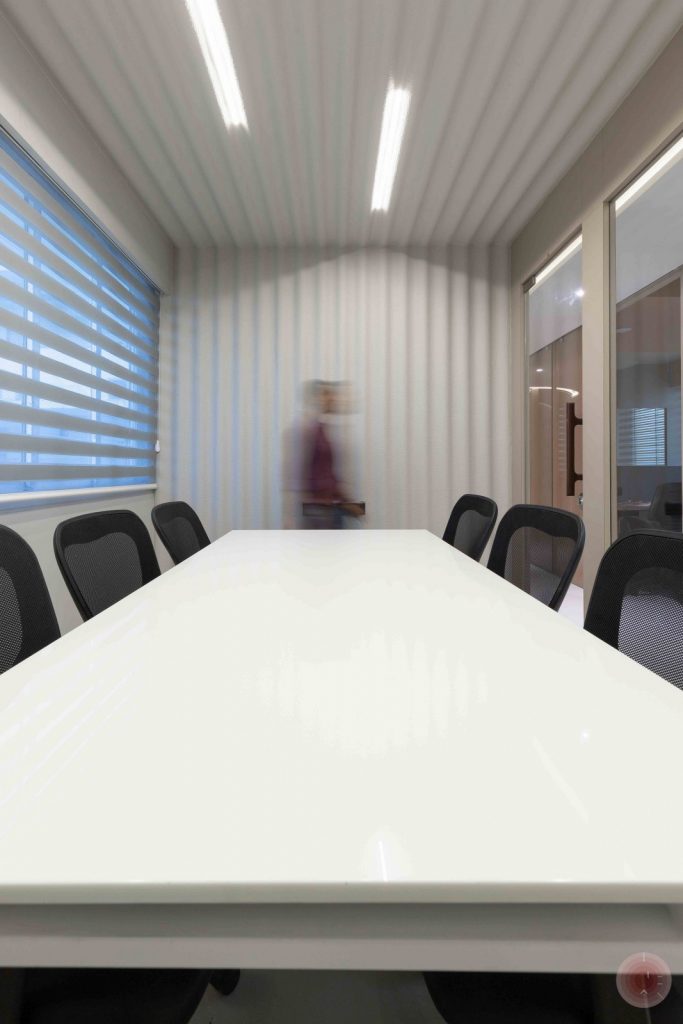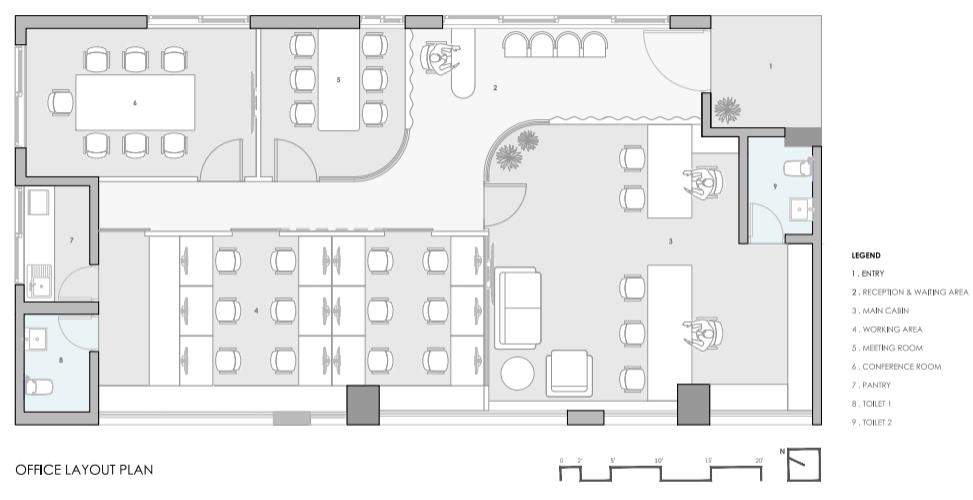 Fact File:
Architecture Firm: D'well
Project Name: Lines light and everything bright
Firm Location: Surat, Gujarat, India.
Completion Year: 2019
Gross Built Area: 1000 Sq.Ft
Project location: Surat, Gujarat, India.
Lead Architects: Ar. Jhanvi Mehta
Photo credits: Prachi Khasgiwala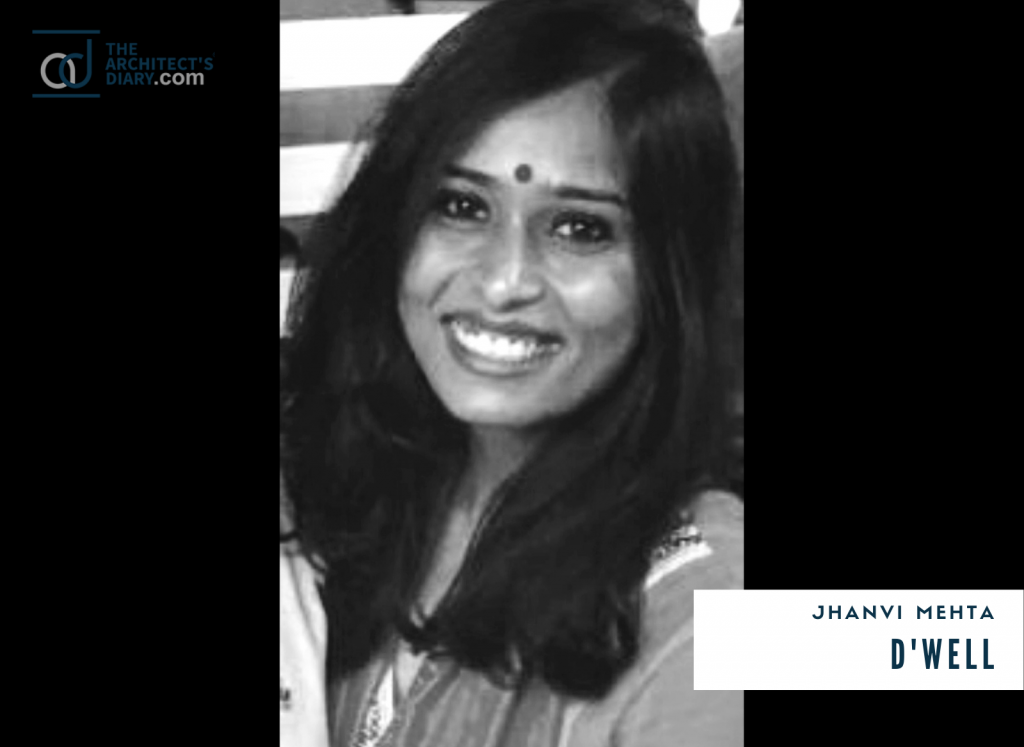 Instagram: https://www.instagram.com/d_welldesign/
Facebook: https://www.facebook.com/DWelldesignstudio

&nbsp