Office Interiors With Anglo Indian Style Furniture | Project 3.14
The Office is designed for a young Law practitioner in his late 20's. Having travelled the world, the client's brief was to develop a space which reflects the practice's classical identity along with his modern lifestyle. The space designed is a fusion of techniques used for Anglo Indian Style of Furniture along with Modern-day techniques of woodworking. 
|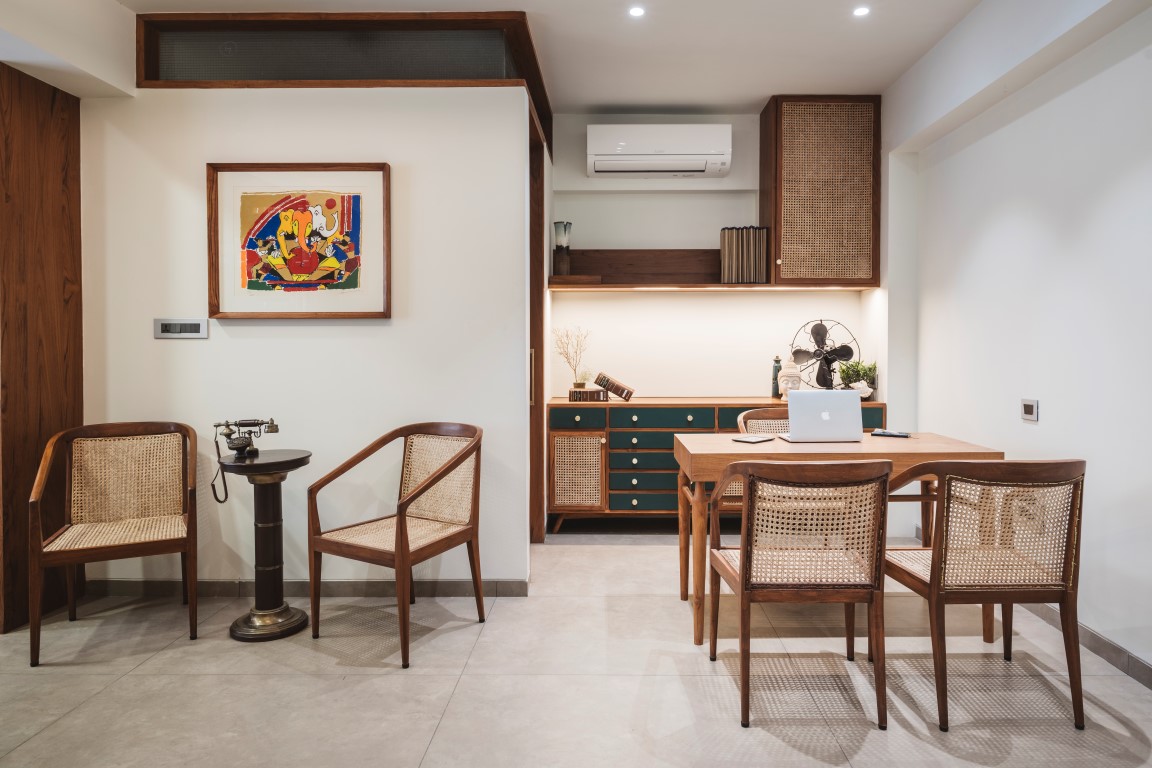 |
The office spreads across 900 square feet of floor space, where the main chamber is separated from the common area by a huge Library unit specifically designed to store over 800 books and journals. The Library Unit is the highlight of the design of the Chamber as the rest of the vertical surfaces are kept to bare minimum. A Huge table to host meetings for 7 to 8 people sits in front of this unit.
|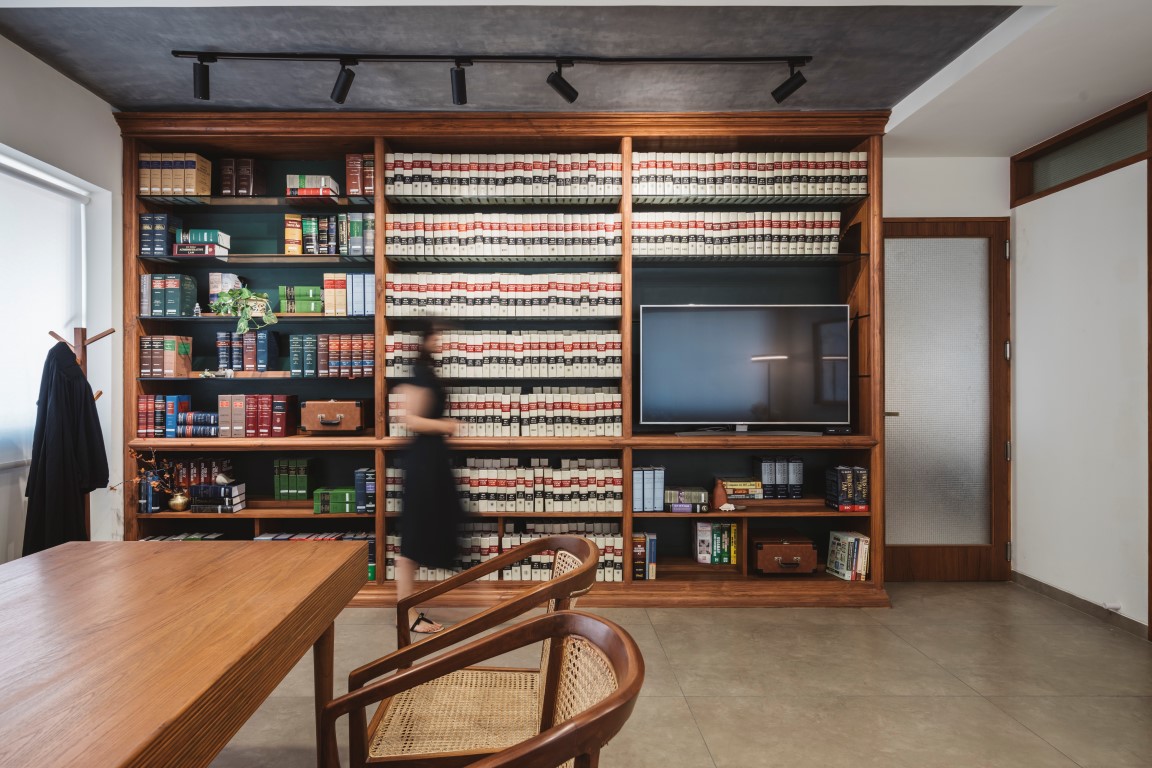 |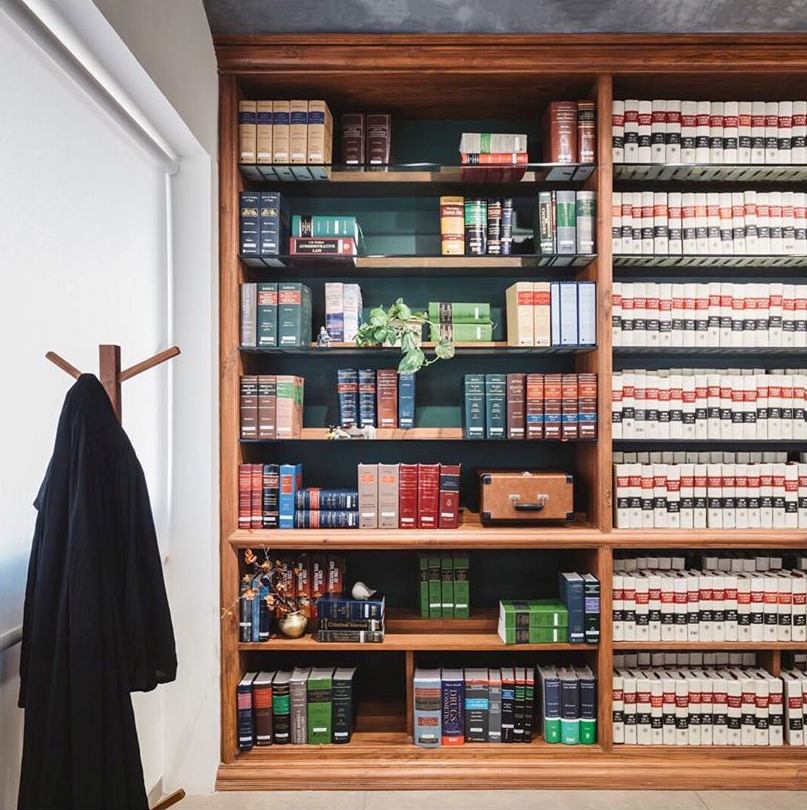 |
The other half of the office space has an open plan layout for the reception, waiting area and work desk for junior lawyers.
|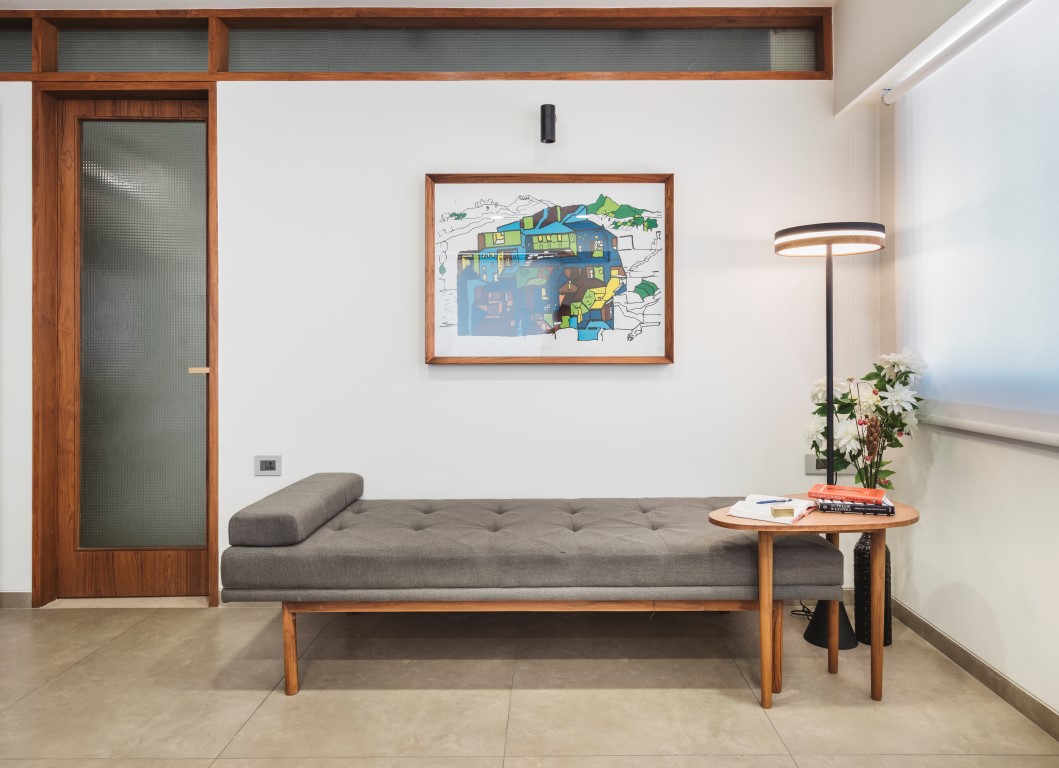 |
|
The concept of the fusion of the two eras and styles of design is followed in the customised pieces of furniture. Use of Solid Wood, Cane weaving, elaborate moulding details for the storage units along with modern clean fluted lines for the working tables and day bed reflects the same. 
|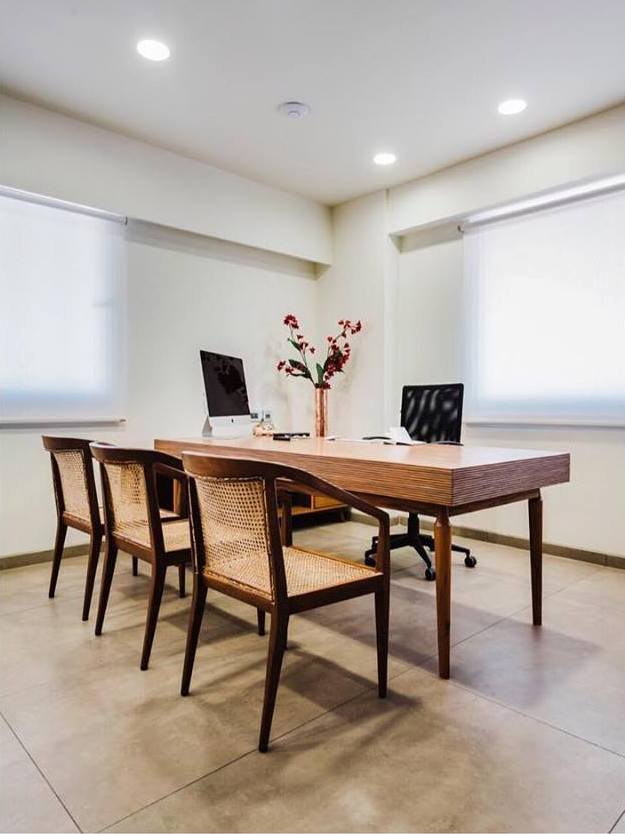 |
|
FACT FILES :
Project Name: RLK Office
Project: Lawyer's Office
Category: Office Interiors
Area: 900 square feet
Project Location: Ahmedabad, Gujarat, India
Paintings: "Ganesha" by M.F.Hussain (Serigraph)
"Encounters" by Balkrishna Doshi (Serigraph)