&nbsp
Office Interior With Minimal and Contemporary Approach | Inclined Studio
An 600 sqft. Office space designed with minimal and contemporary approach, satisfying the desire of the client. This office space is for trending business, where mostly one happens to have group conversations/ meetings on a mattress. To achieve the same, the office space was furnished with bold coloured low height sofa seating.
Designer: Inclined Studio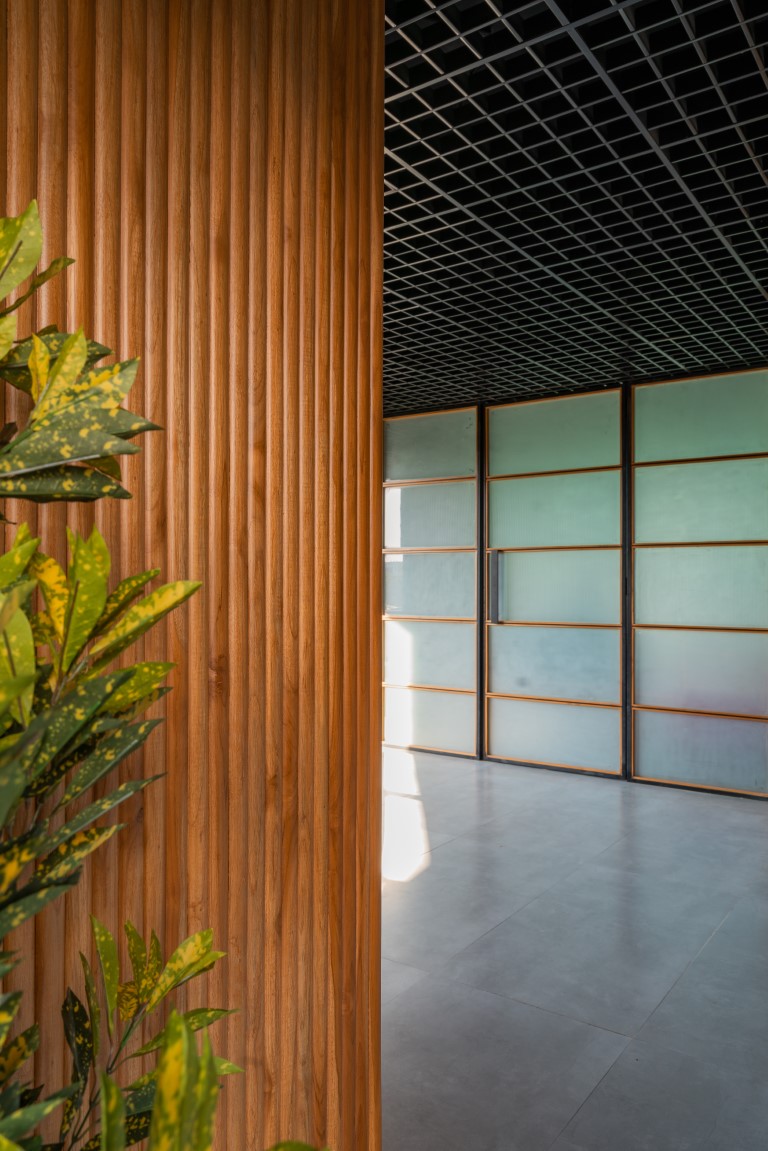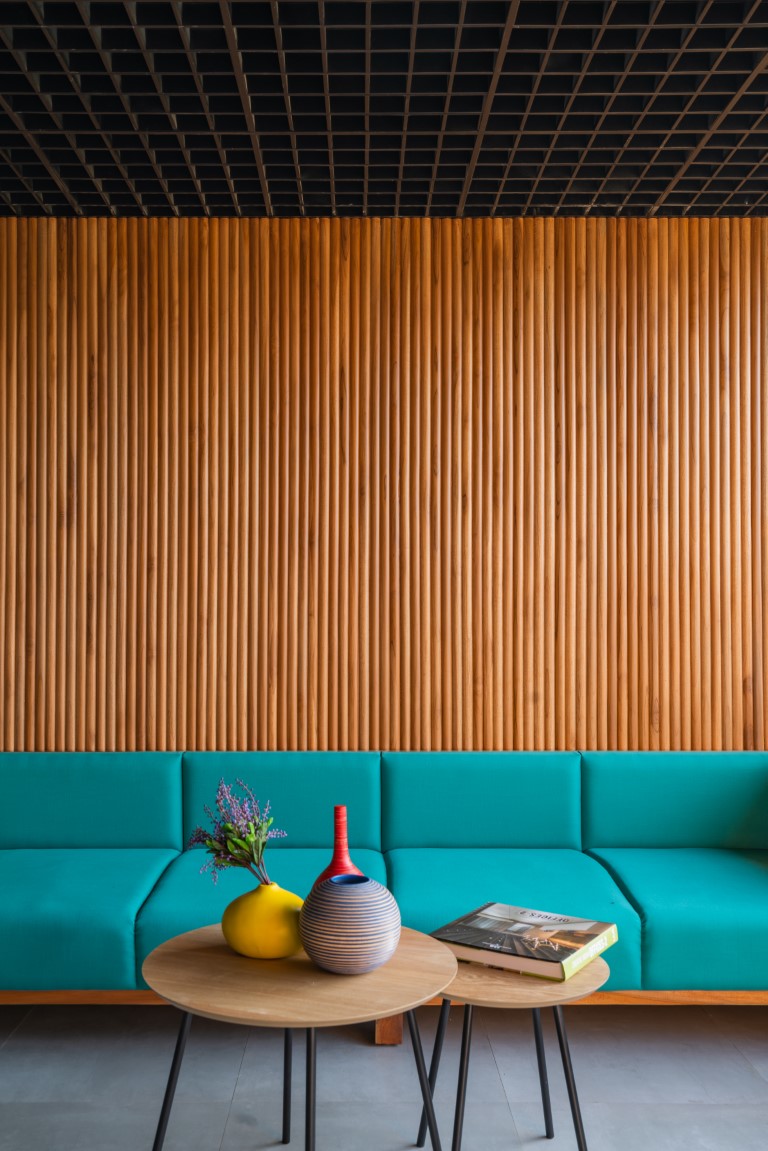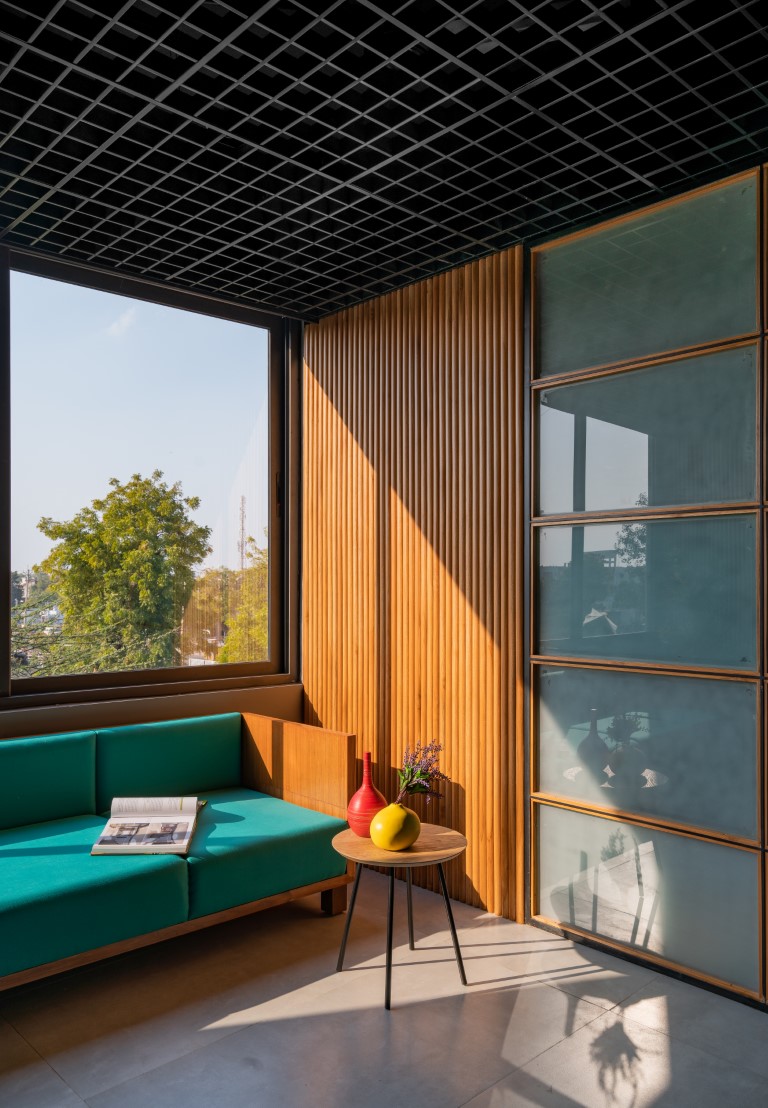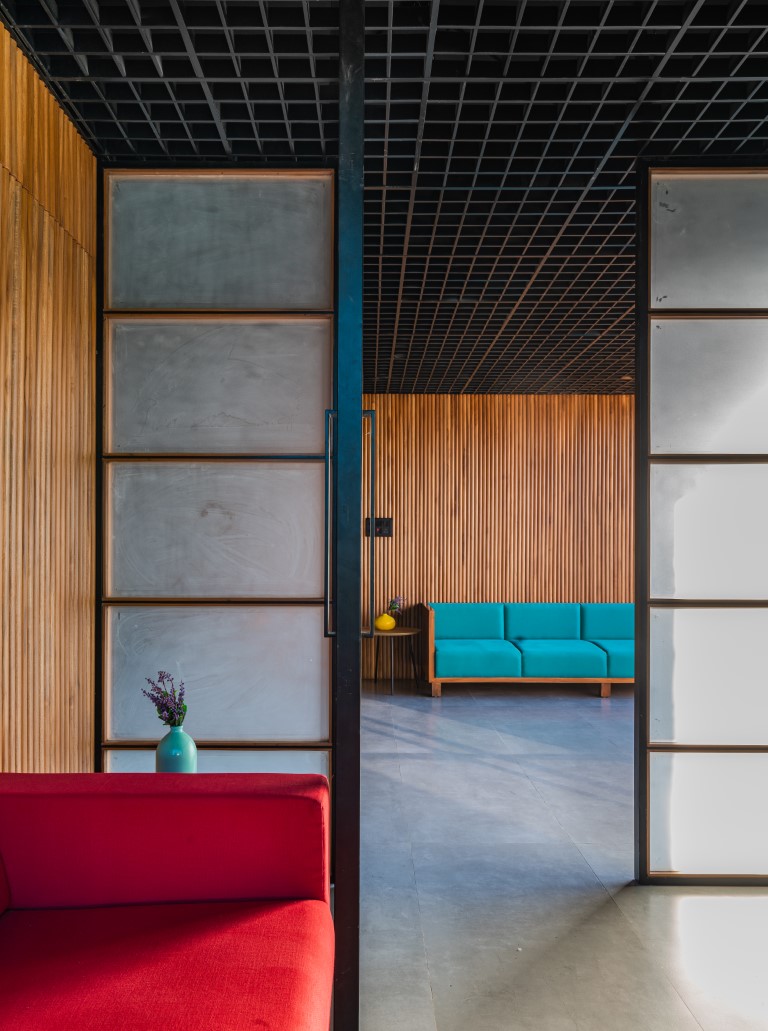 The entries to utilities like pantry and store room are hidden behind the vertical beading patti makes it spacious, clean and different from other projects. The over-all aesthetic creates a feel- good atmosphere and greets you to explore the space.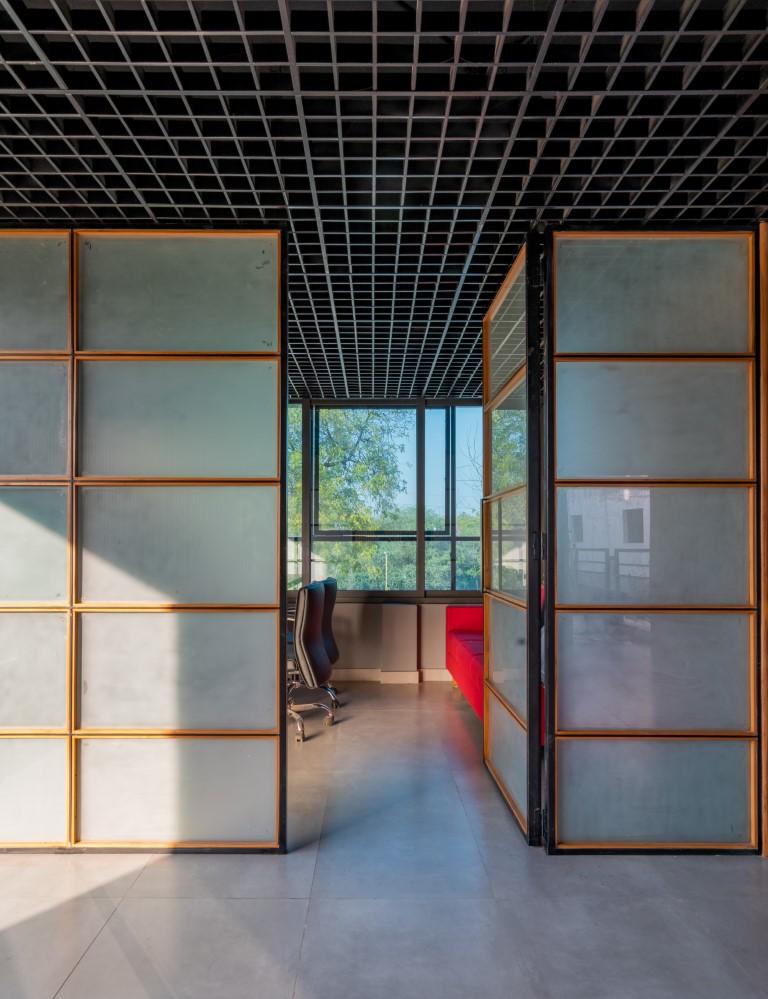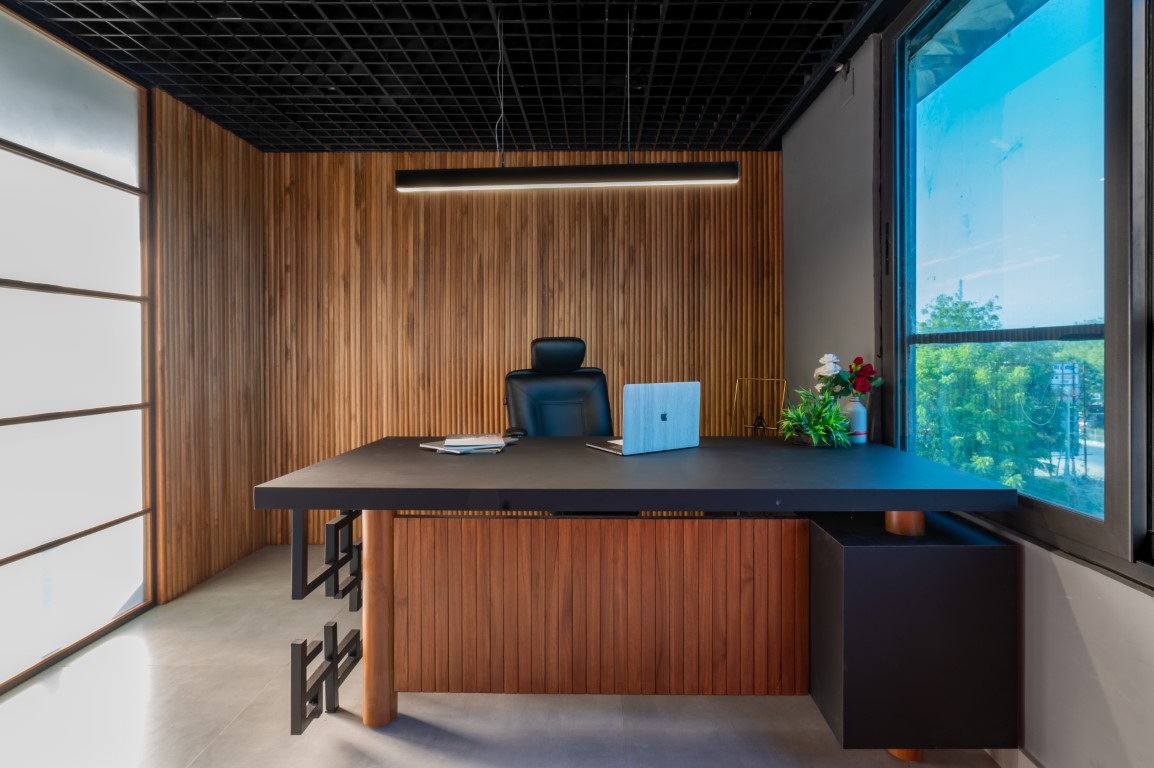 A green wide view from the window, vertical wooden pattis and open cell ceiling provides volume to the space and adds to its ethos. The blend of bold, natural and high-quality materials like wood, metal, glass and it's harmonious colours, results it into a modern urban design.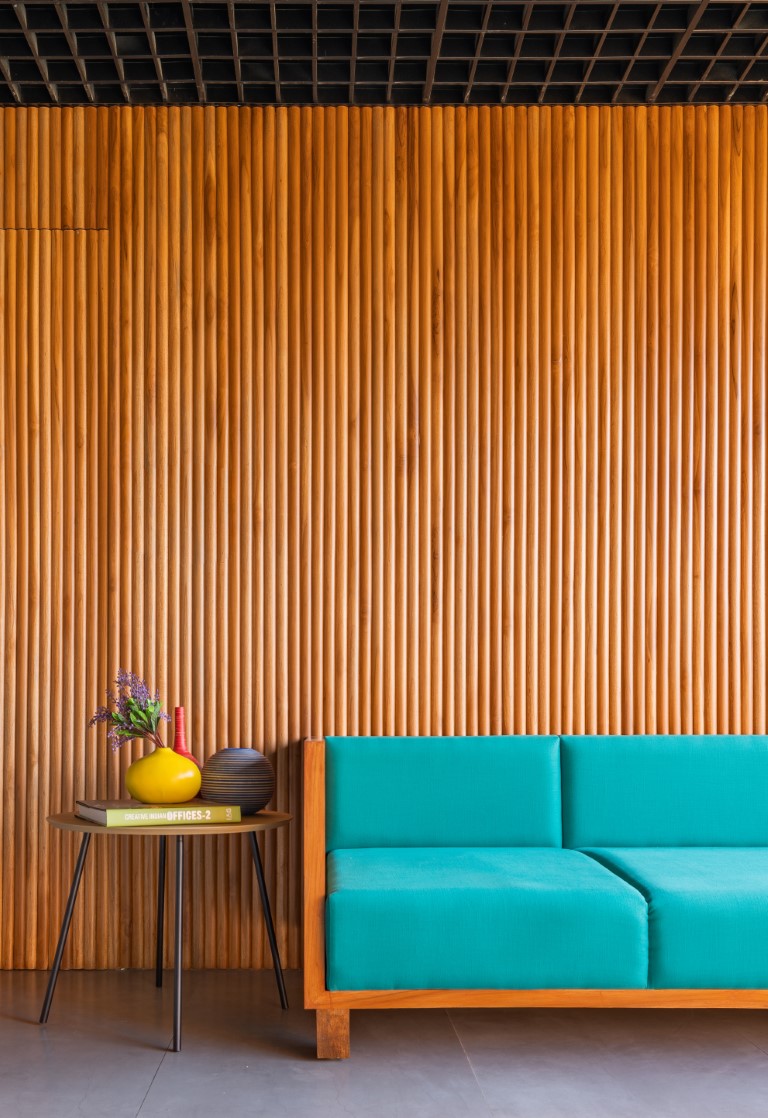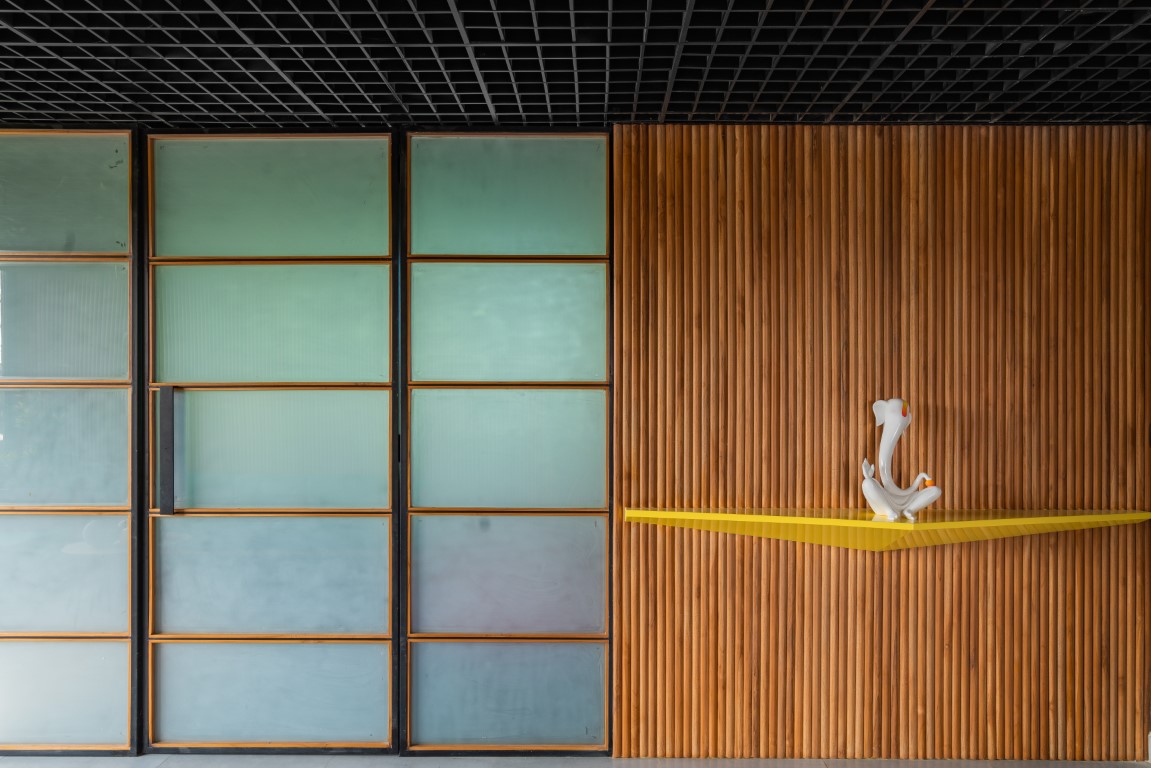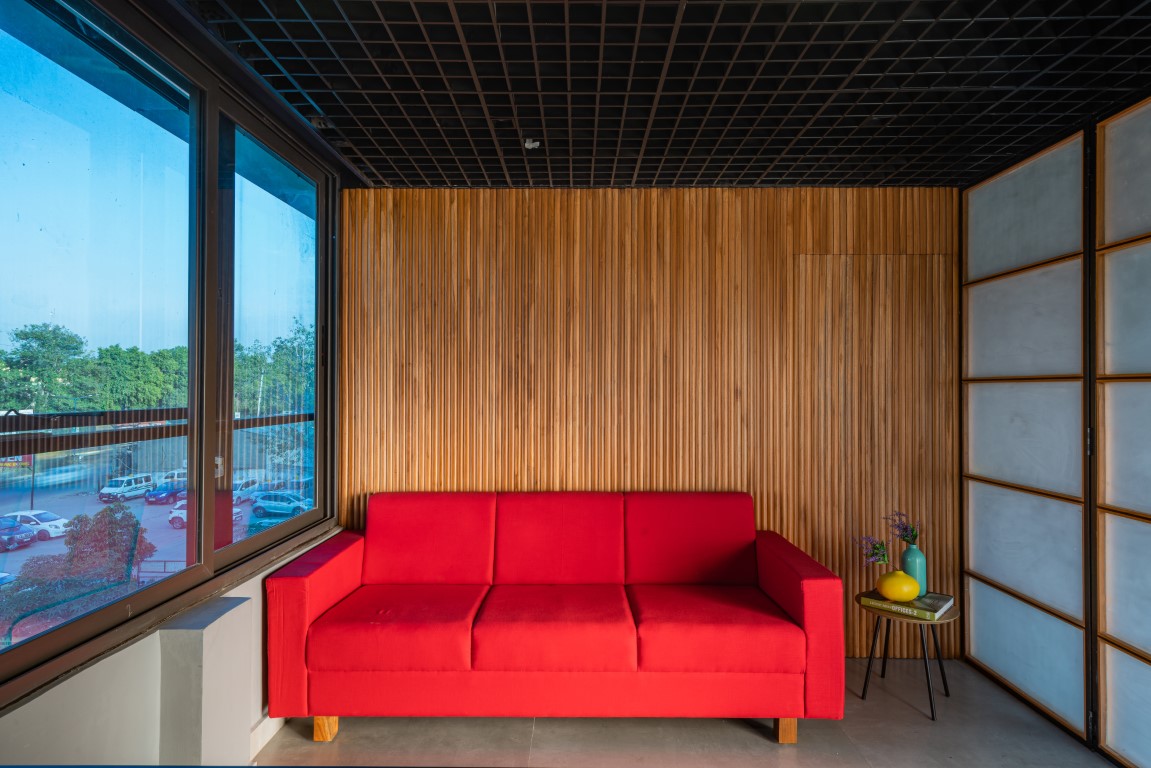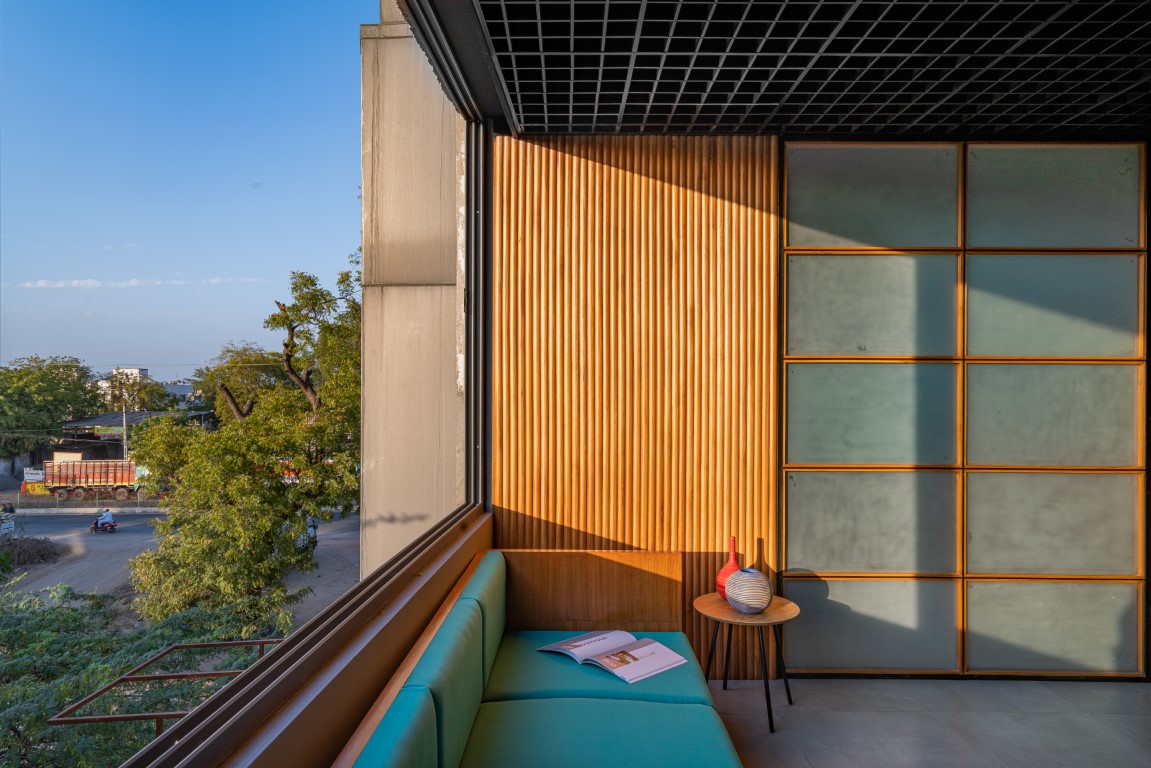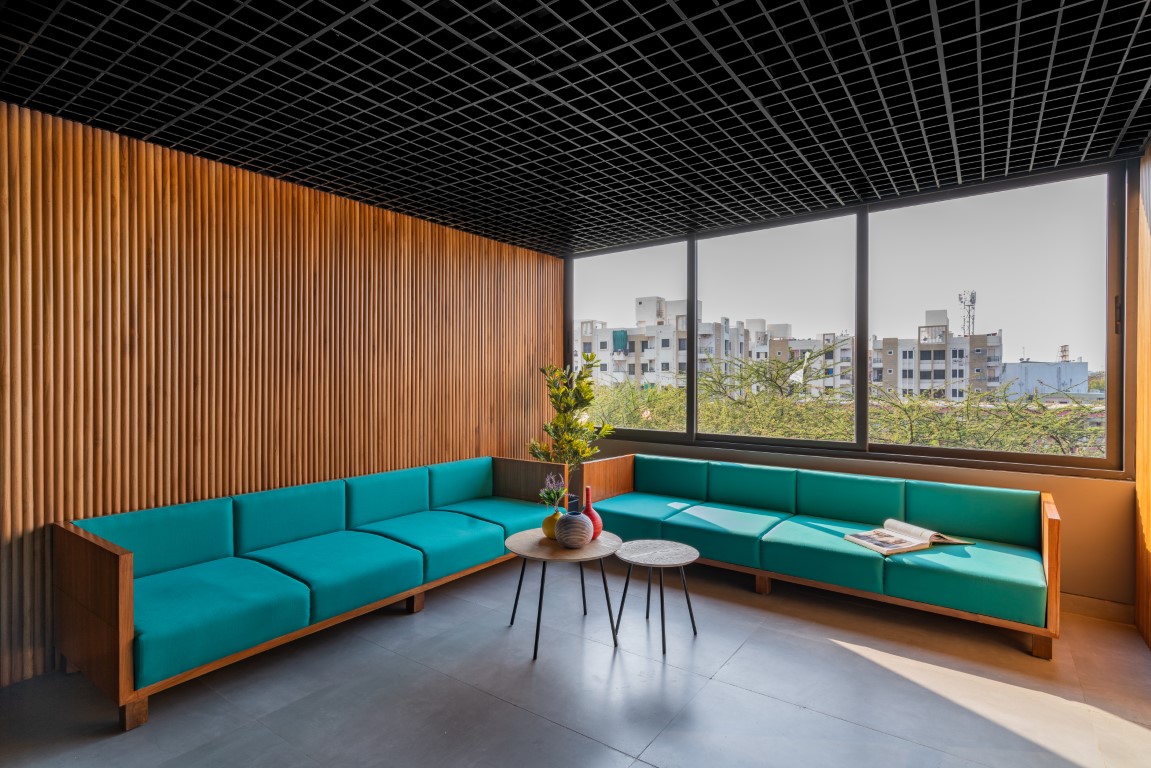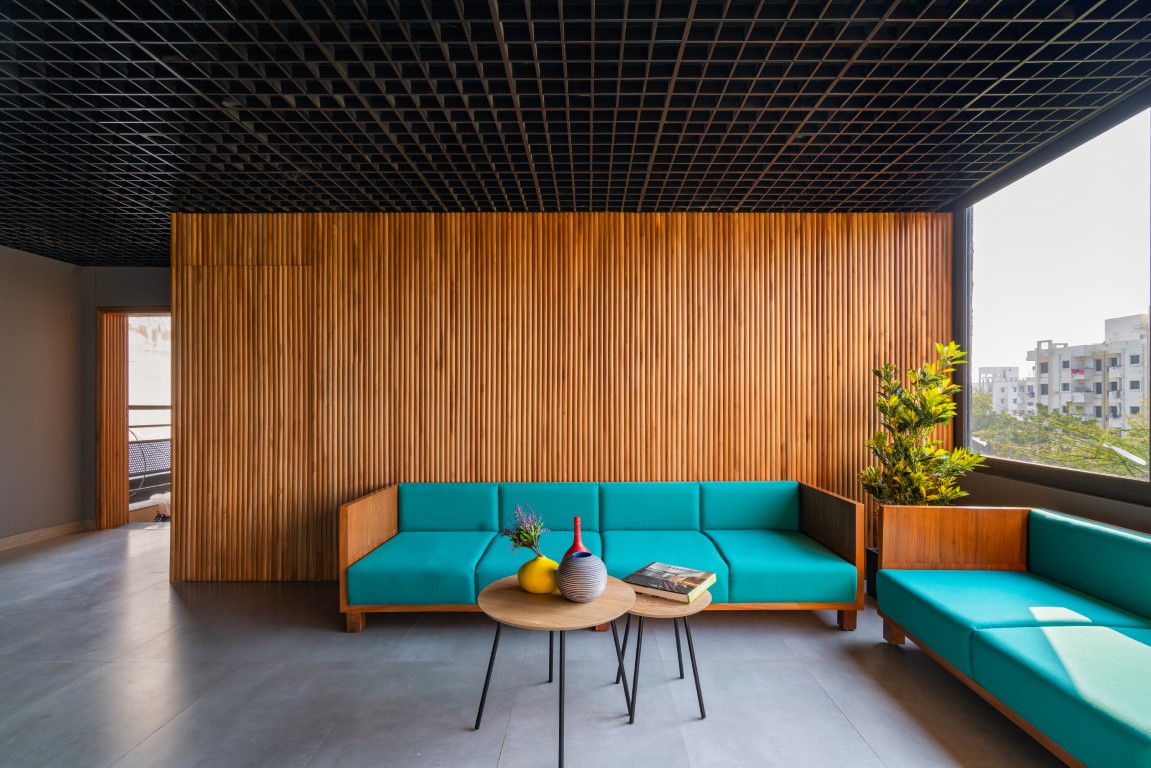 Fact File: 
Name: Maruti Trading Office
Company: Inclined Studio
Design Team: Vidhi Patel
Location: kadi, Gujarat
Site Area: 600 sft.
Unique Features: Minimal and Contemporary Interior
Photography- Inclined Studio (Maulik Patel)
Write Up- Bhakti Parikh
Facebook: https://www.facebook.com/inclinedstudio/