&nbsp
Office Designed With Simplistic Expression | K Studio
K Studio completed the design for the corporate office of DMS Enterprise located in Ahmedabad, India. Designed in a 950 sq ft area the site was located in a very old dull building. Having an advantage over the space it helped us not to make it look teaming and keeping it simple & contemporary in design.
Visit: K Studio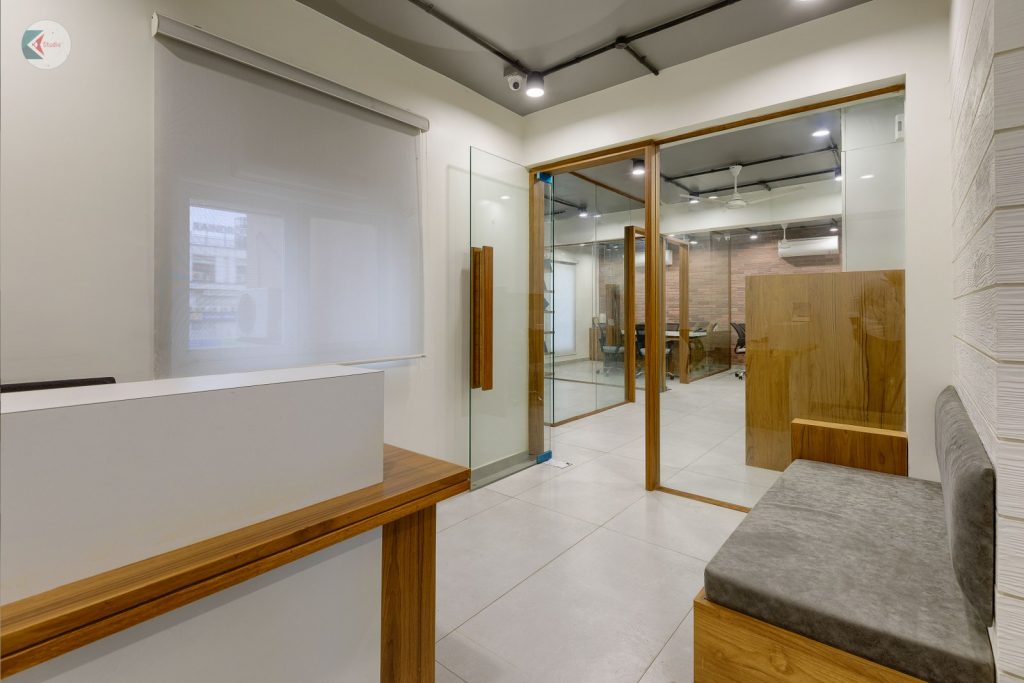 The briefings that our client gave us were to have minimal furniture and design of straight lines with complete the faith of the client & acquainted with the materials the idea was to makeover the client's vision come true.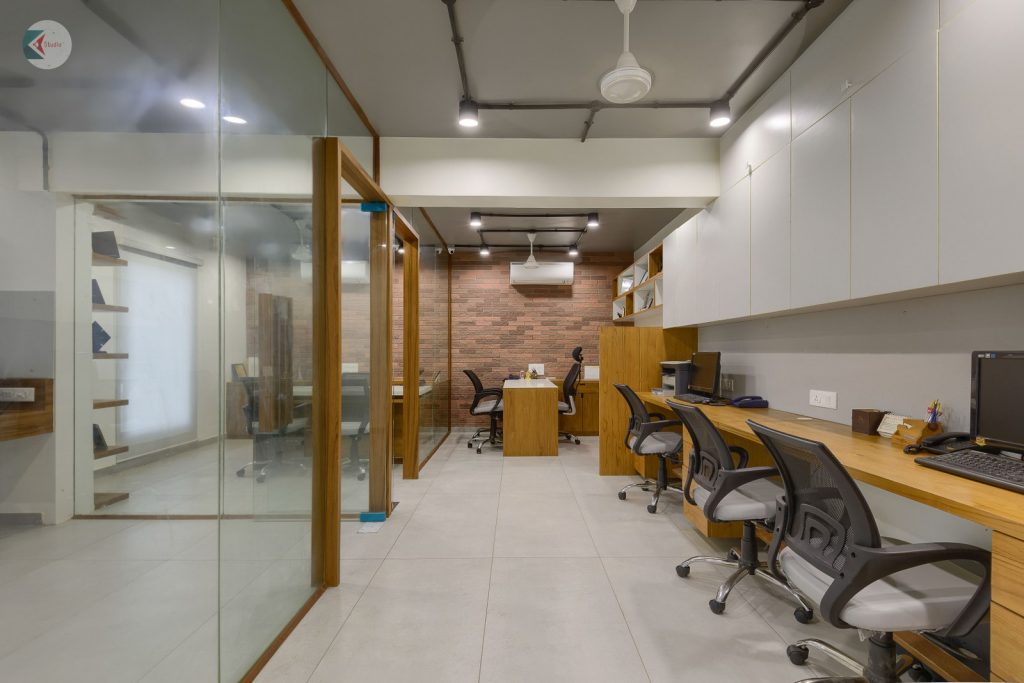 With an advantage over space, we came to the conclusion of having two big windows allowing as much of natural lighting throughout the day the light gray concrete look tiles on the floor and the naked ceiling made it look high & perpetual for this space.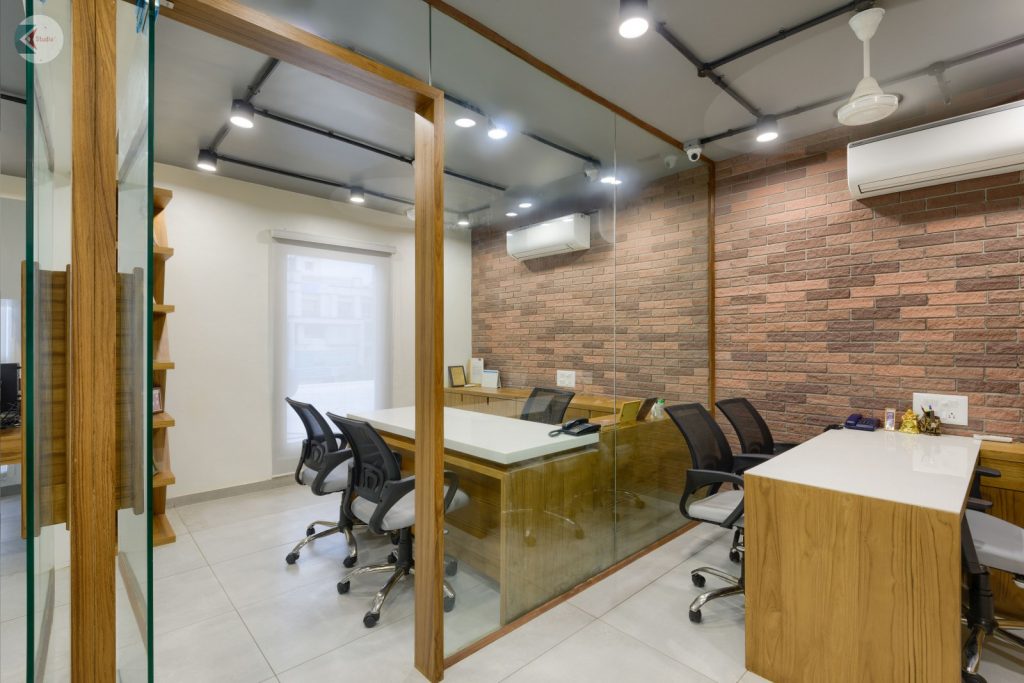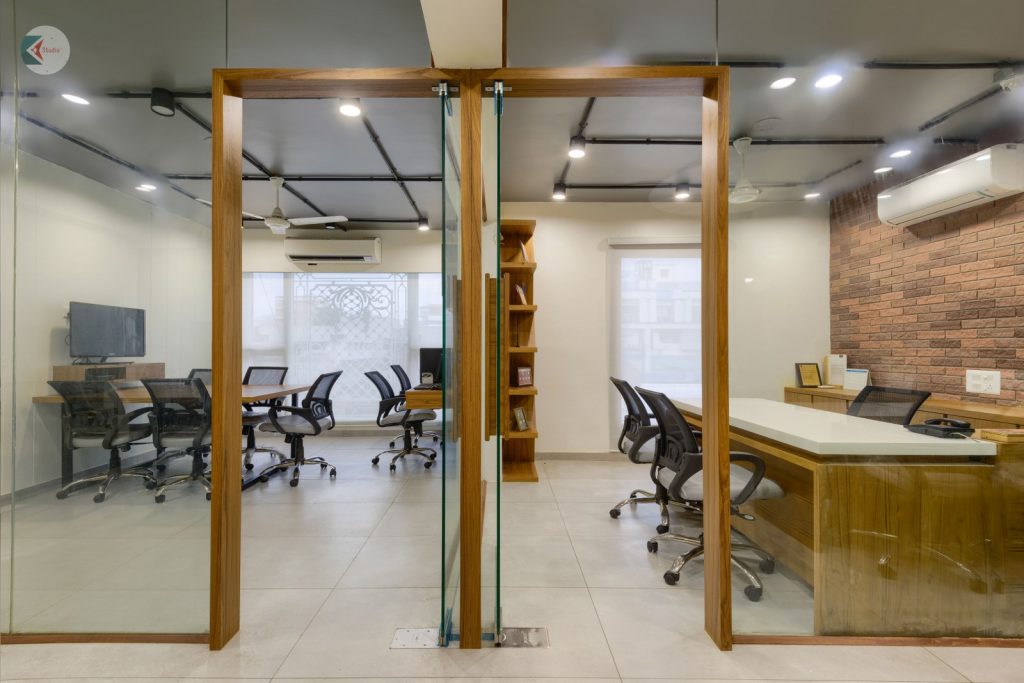 To design a space with a minimal and contemporary approach was the desire of our clients. To achieve the same, the corporate office was furnished with bold, natural, and high-quality materials like teak wood and veneer, concrete, metal, Corian on tabletop, brick, and glass.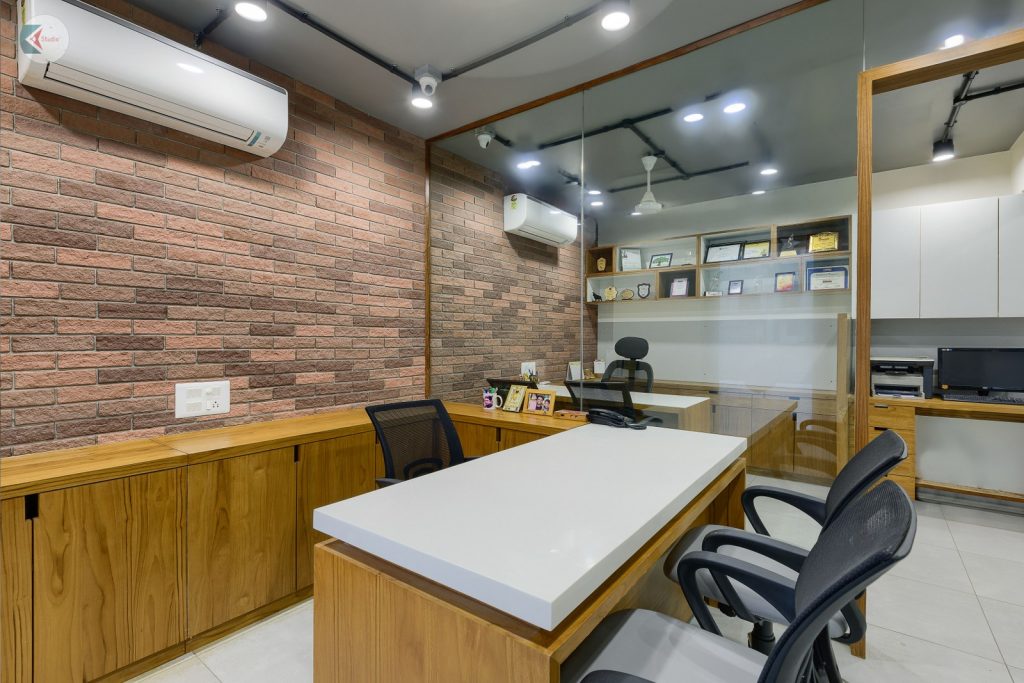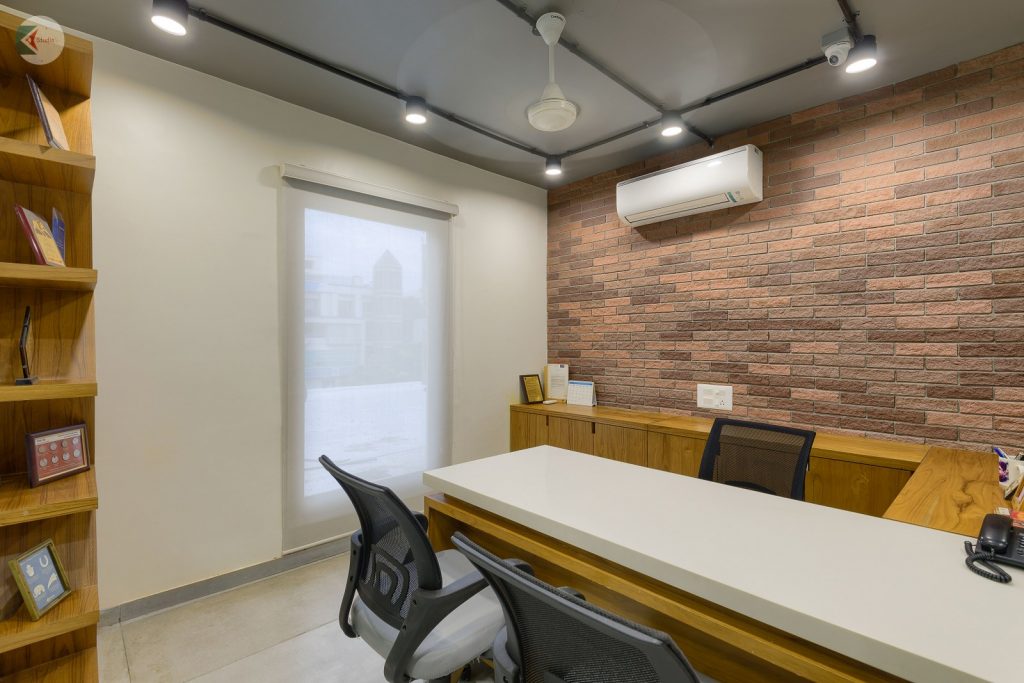 Instead of designing it into cubicles and compartments, minimum height furniture was designed and used as space dividers giving an open and continuous feel to space. Privacy was achieved using glass, which allowed for visual connectivity and dividing space where needed at the same time.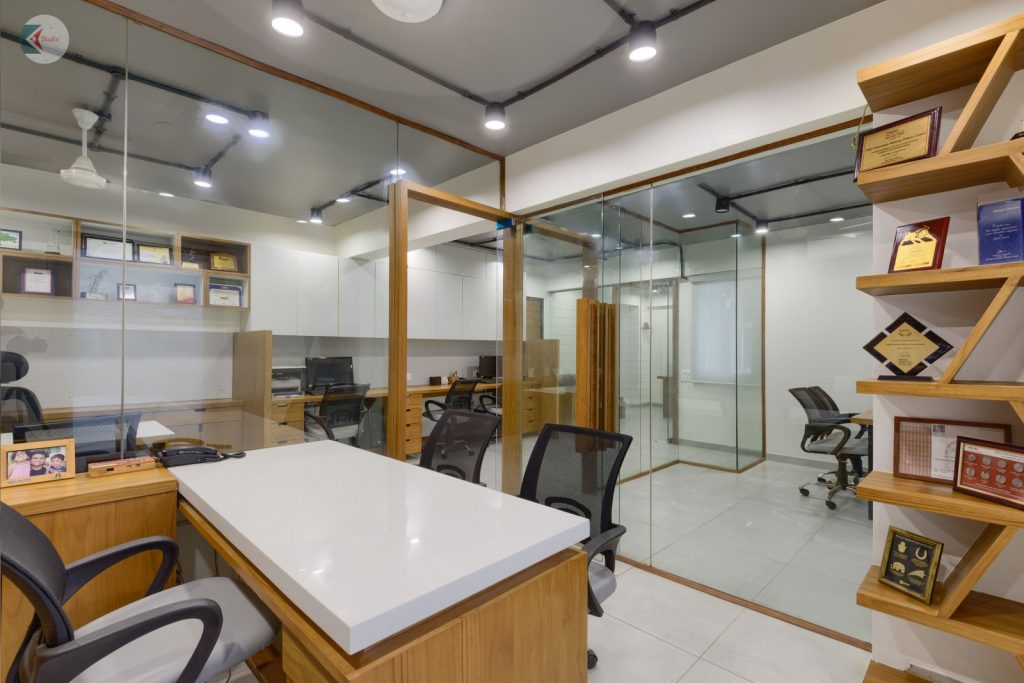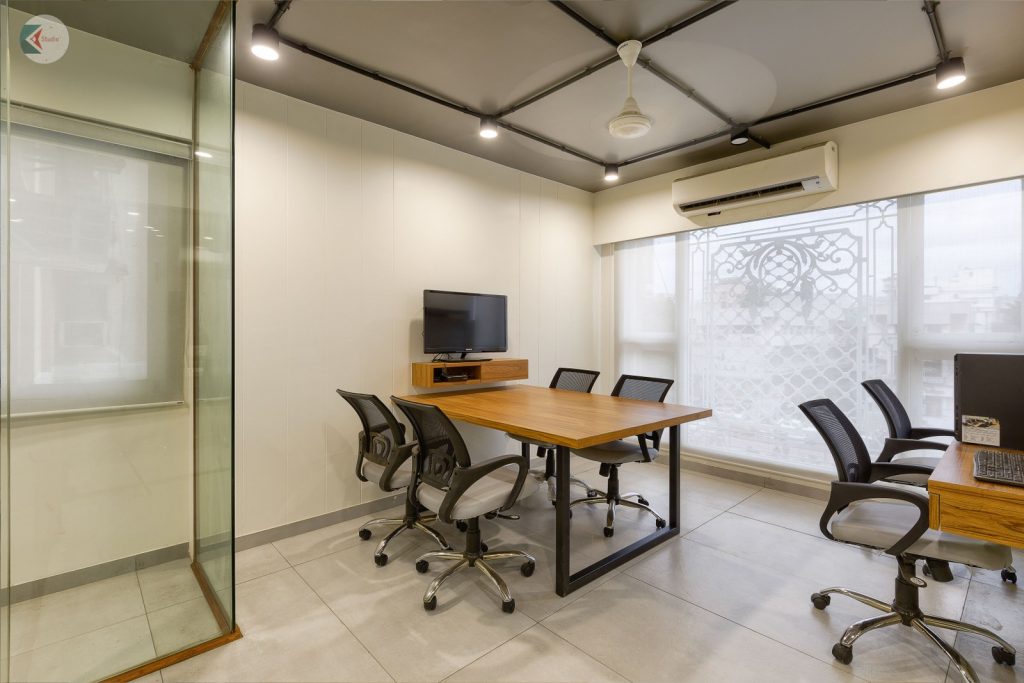 Teak wood-finished desk and gray fabric sofa in the reception area add a touch of finesse to the overall balance of the office. The furniture is accentuated with exposed brick walls, which acted as a feature element in the design at the back of the office area.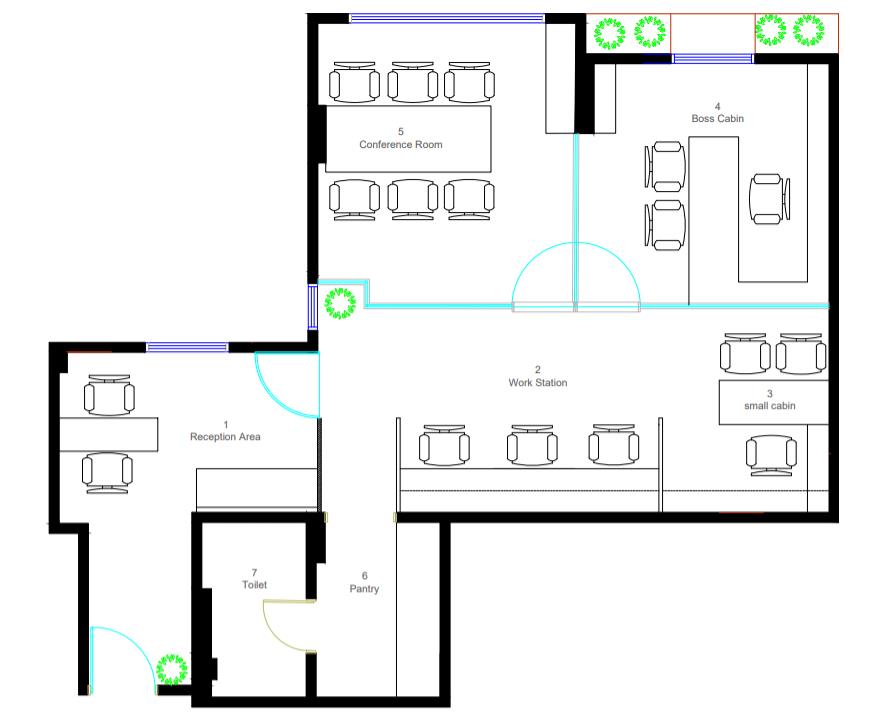 FACT FILE:
Firm: K Studio
Project Name: DMS Enterprise
Client's Name: Manish Shah
Type of project: office renovation
Location: Ahmedabad
Design By: Karishma Sutaria
Area: 900 sq ft
Photography: zotagraphy_architecture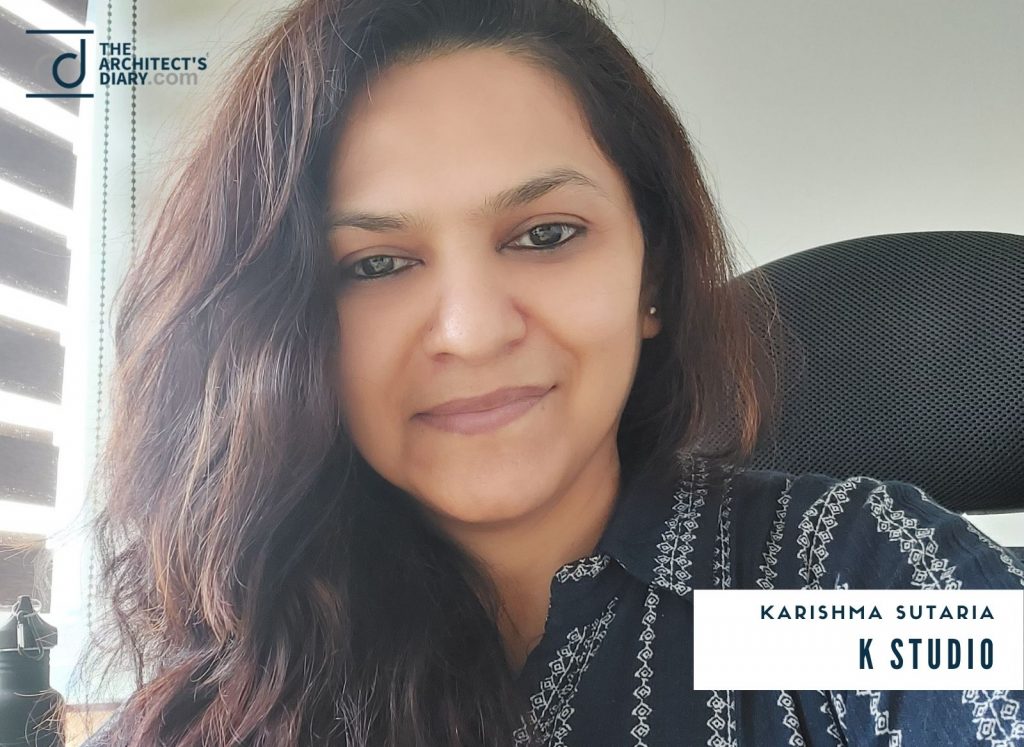 Facebook: https://www.facebook.com/kstudio.interiors/
Instagram: https://www.instagram.com/kstudio_interiors/