&nbsp
Creatively crafting a very small 250 sq ft. office space into an inspiring & lively work environment was as challenging as transforming a caterpillar into a stunning butterfly by a human hand.The available space was an unattractive retail shop and was to be transformed into a workplace for Chartered Accountants. Redesigning yet retaining a few existing built was an arduous and challenging task in addition to the time constraint of 60 days. The challenge was readily accepted and met with a unique artistic outlook. Extracting two office cubicles, waiting area, and a toilet out of a limited space required brainstorming planning and a systematic approach to initiate the project, fulfilling the client's satisfaction.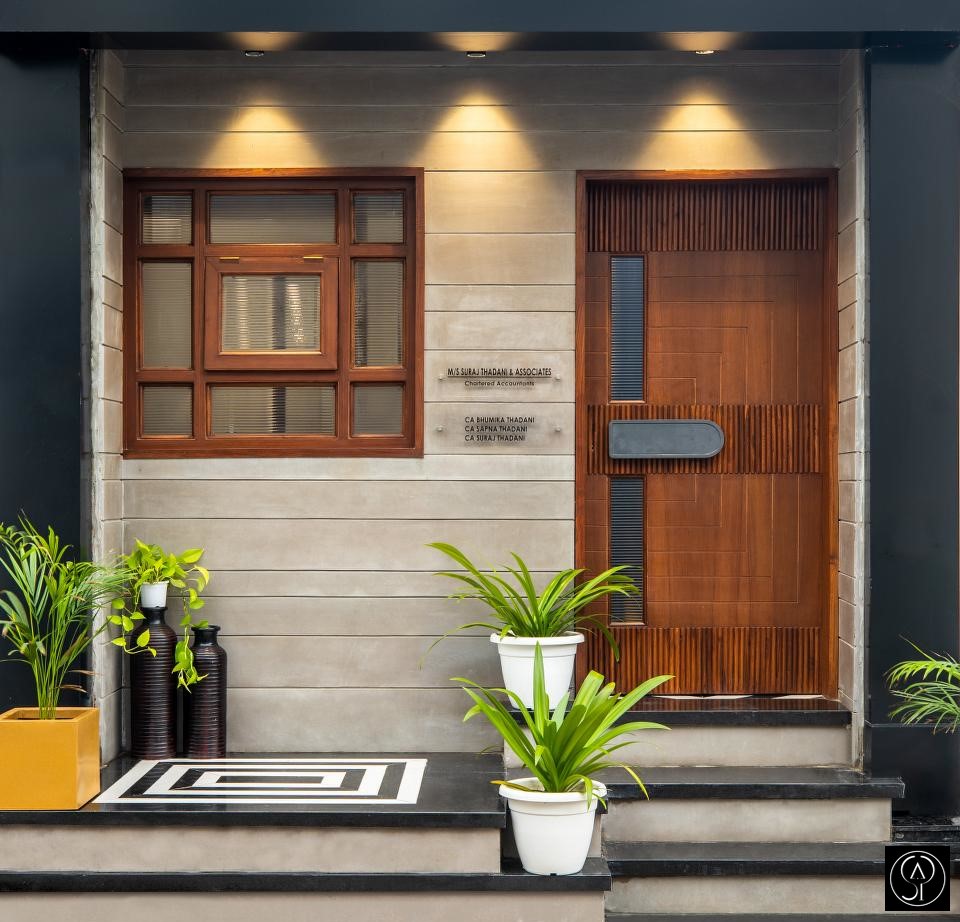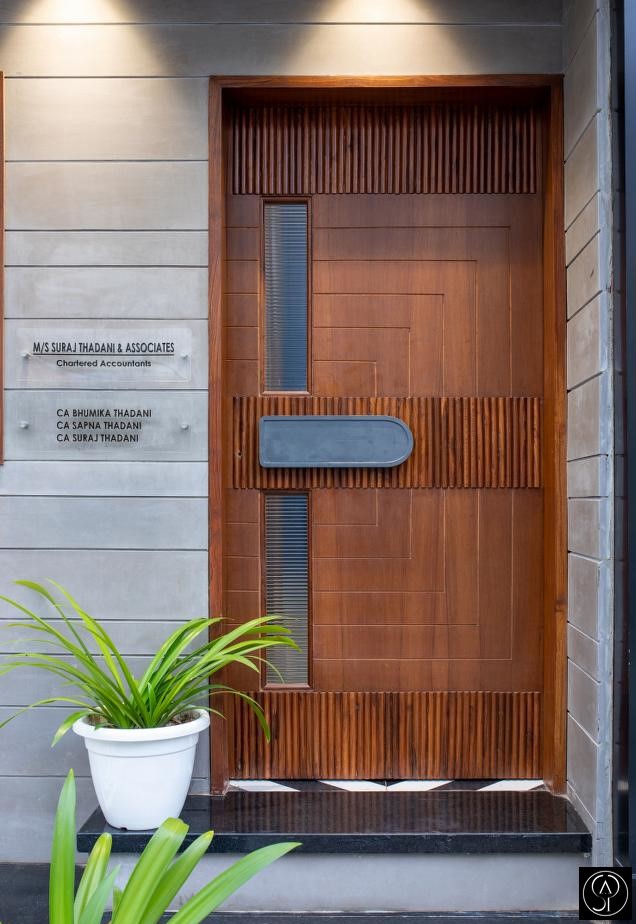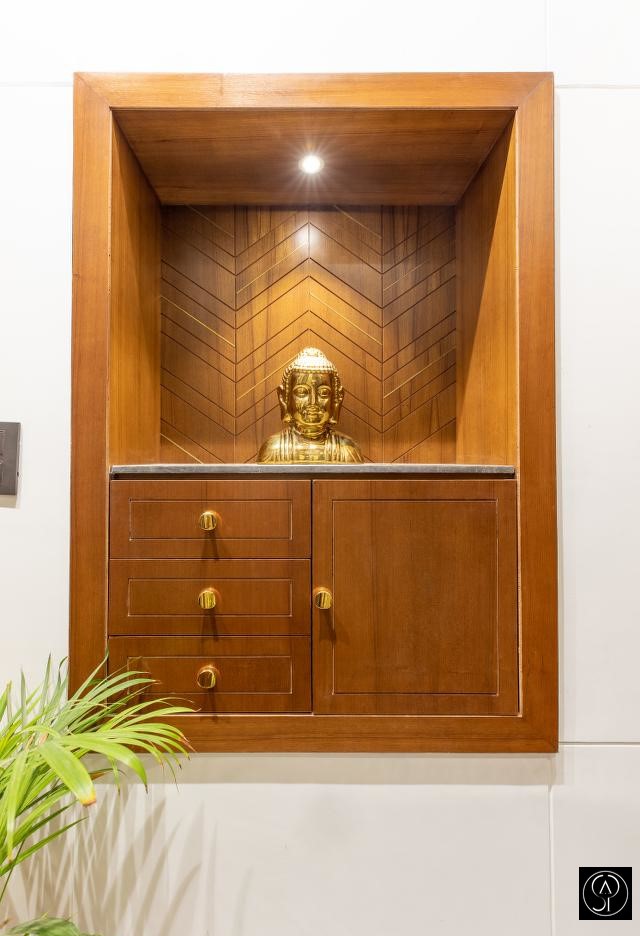 Office Design and Space Planning followed by Unique Artistic Outlook in this C.A Firm  | Studio Ankit Pahuja
Visit : Studio Ankit Pahuja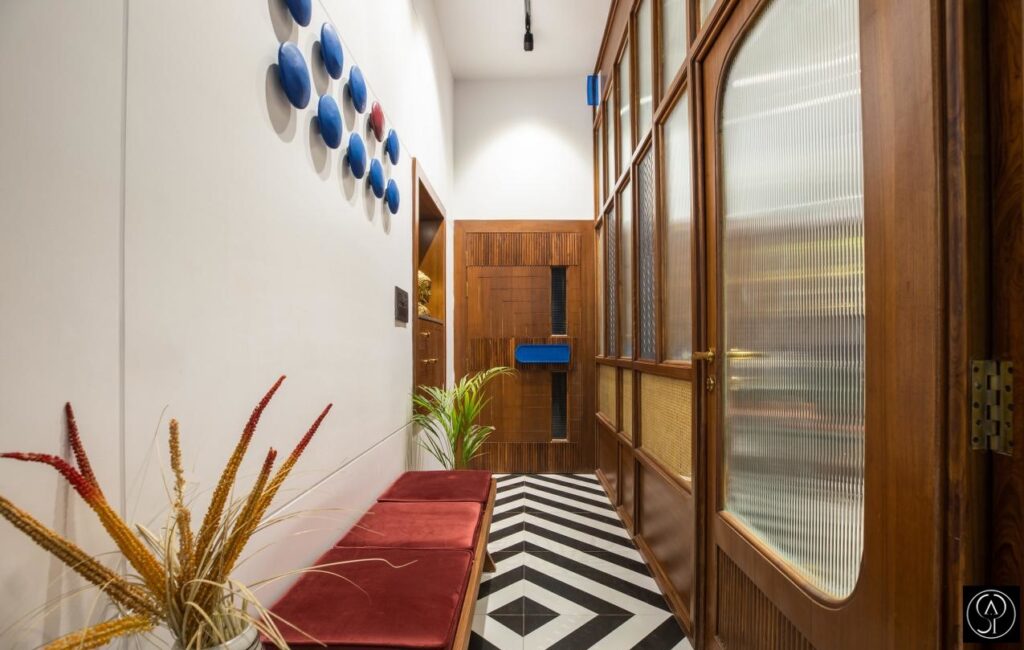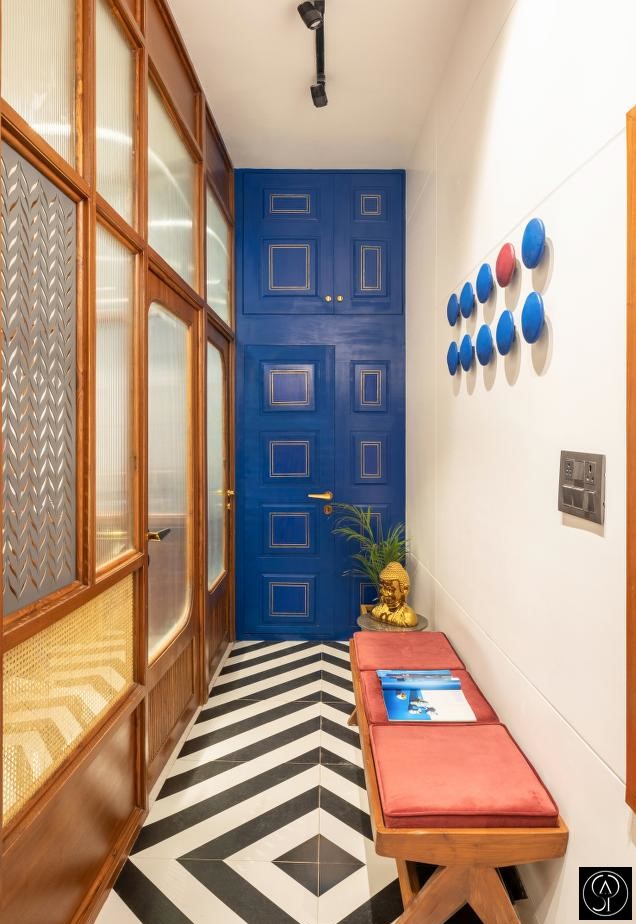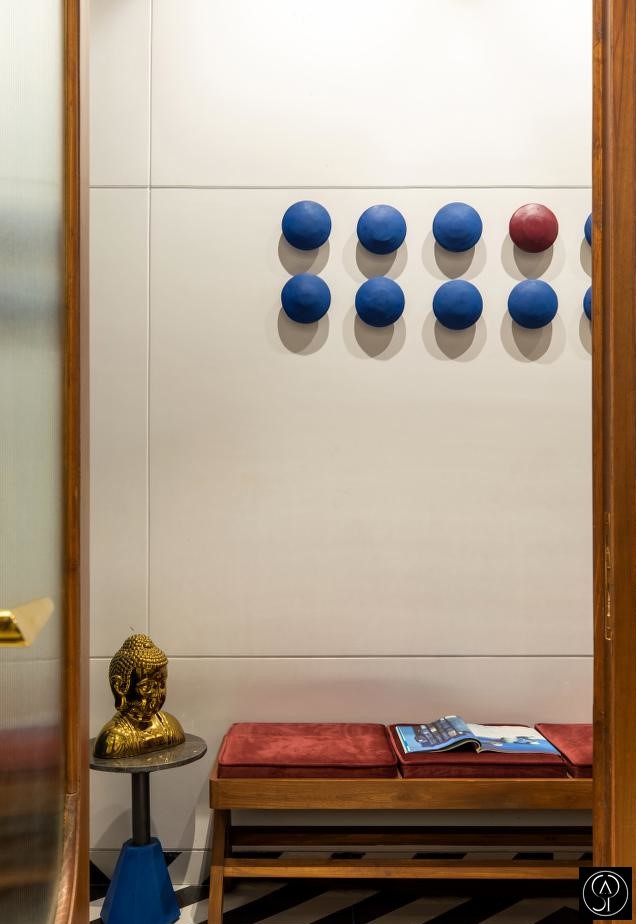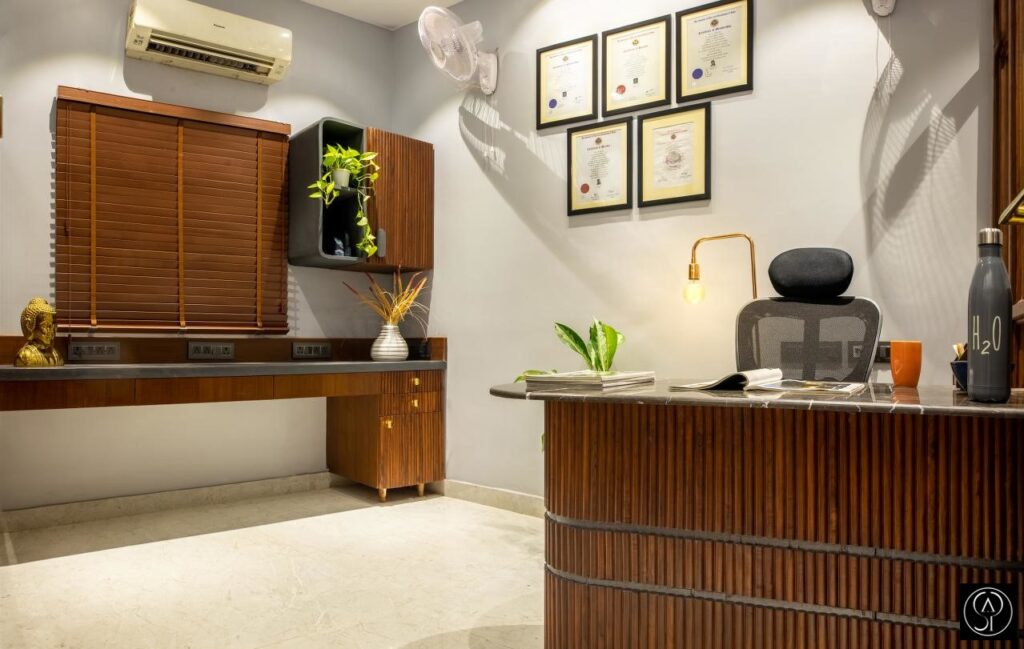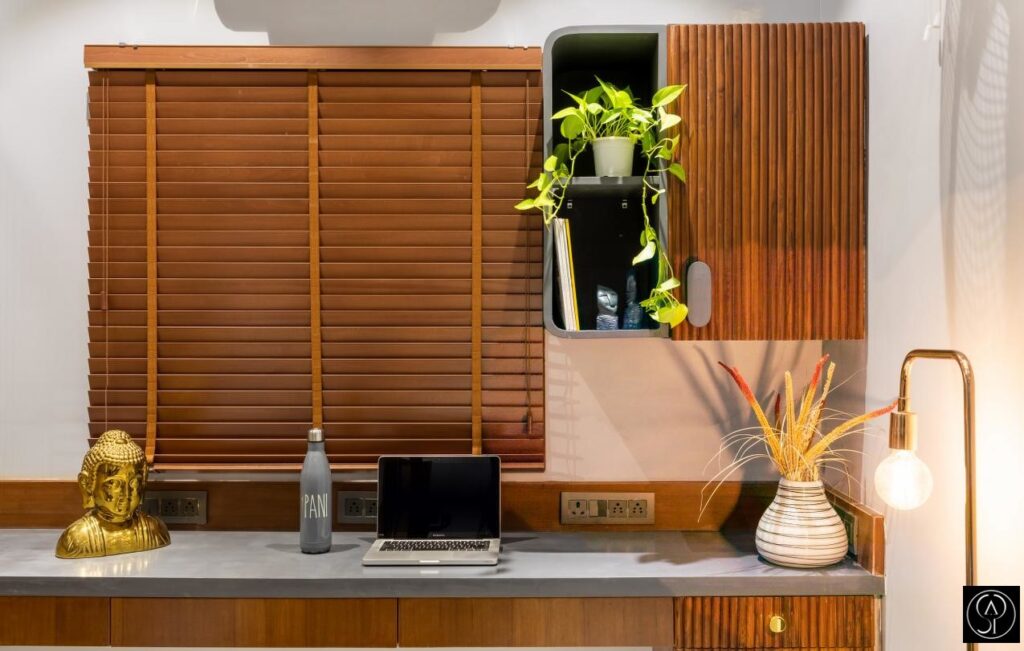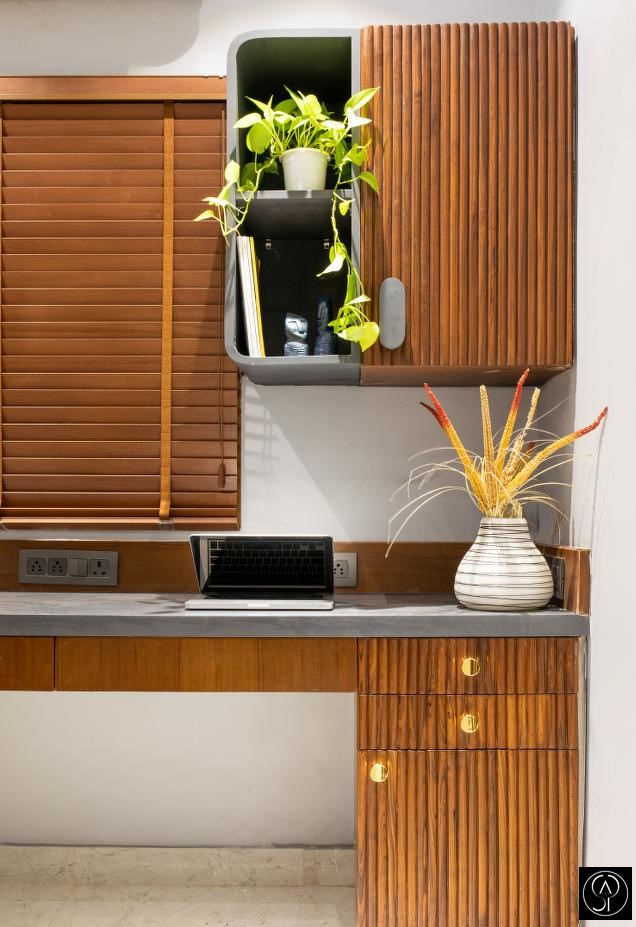 The vision was reorientation of the small space, making alternations yet restoring a few niches giving a look beyond imagination through a creative approach. The entire canvas of the site has neutral shades of grey, teak wood finish furniture with an intentional play of fluted glass & grooves. The wall art installation from waste pieces of wood at site speaks volume about minimal material wastage. The play of materials & color palette and the intrinsically designed office cubicles are a delightful treat to behold.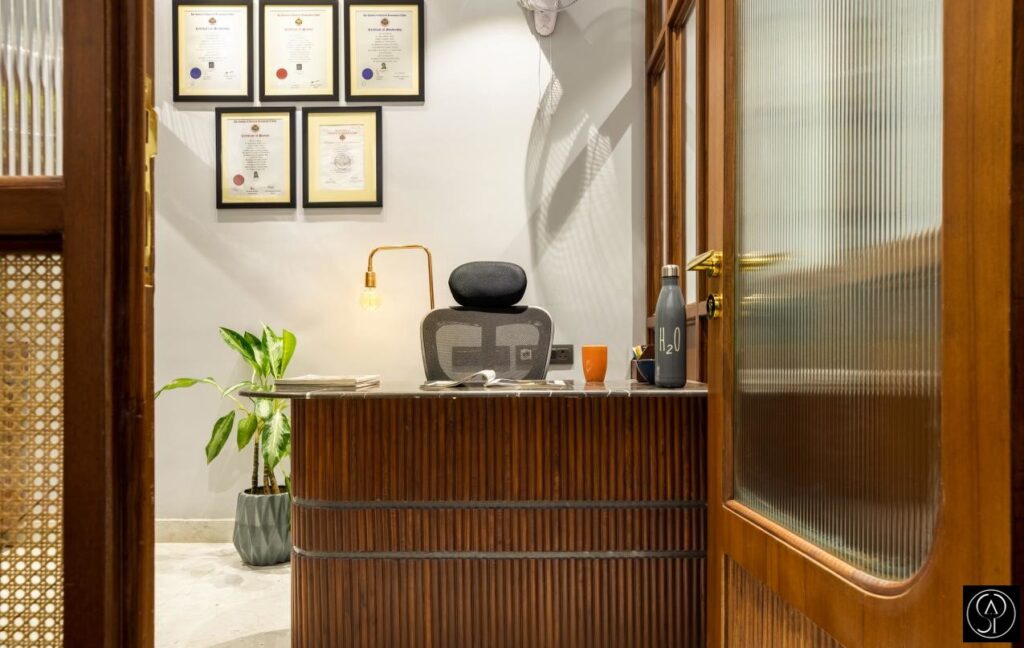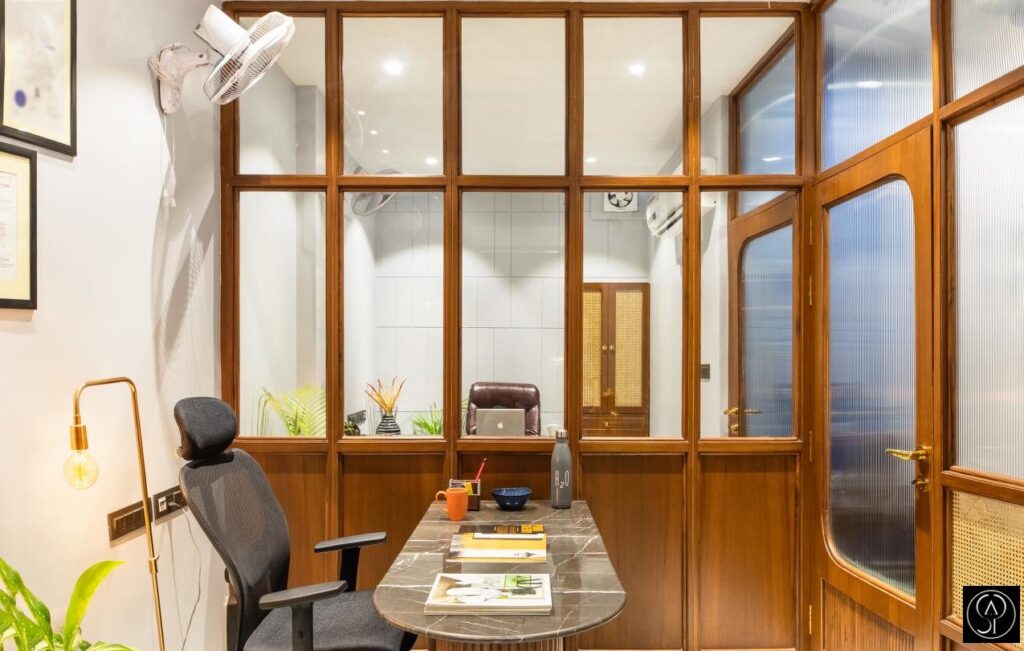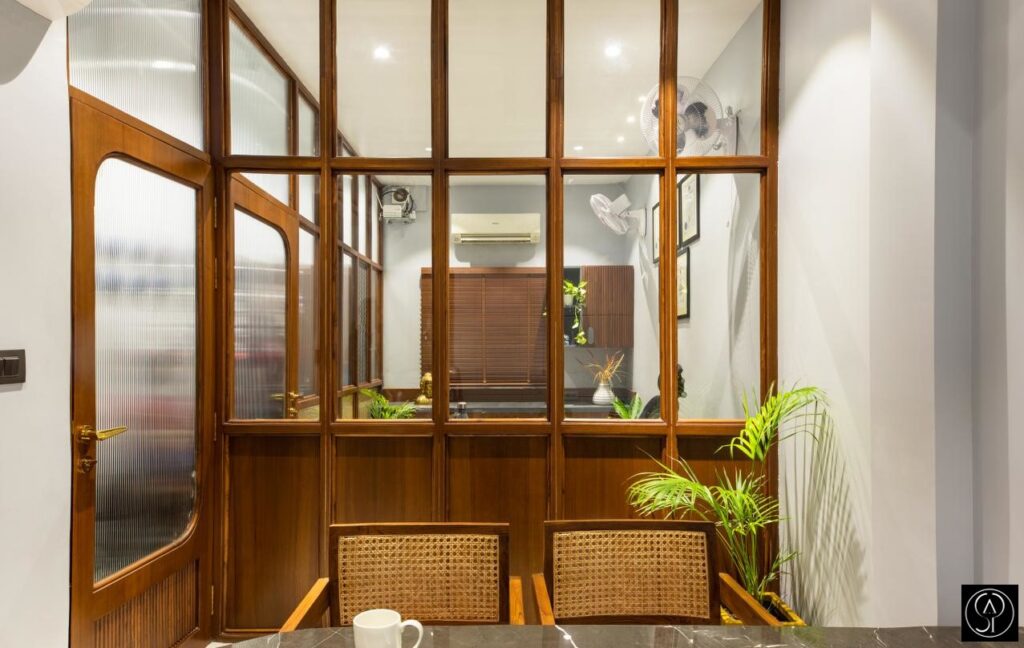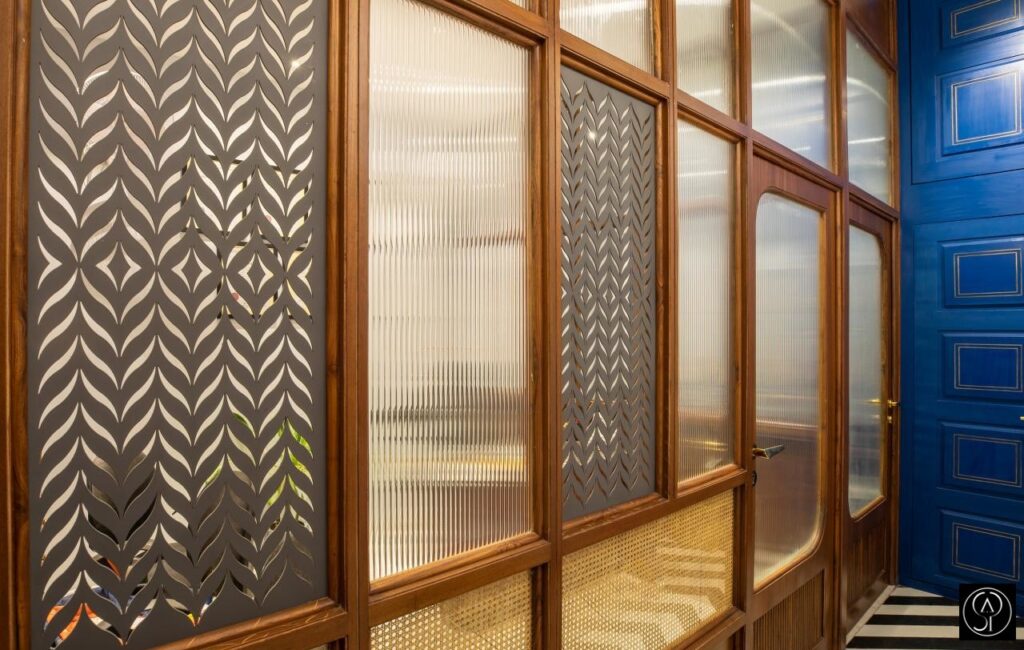 The feature wall in aquamarine hue in contrast to zebra black and white floor & a camouflaged door engraved with brass strips has broken the convention of a small casual entrance lobby to be transformed into a vibrant waiting area that elevates mood. The astounding play of materials in the partition between two office cubicles with the use of M.S perforated patterned Jali and cane sandwiched in glass exhibit a dramatic play of light and shadow. The genesis of this exotic design project express two words 'Magnum Opus'.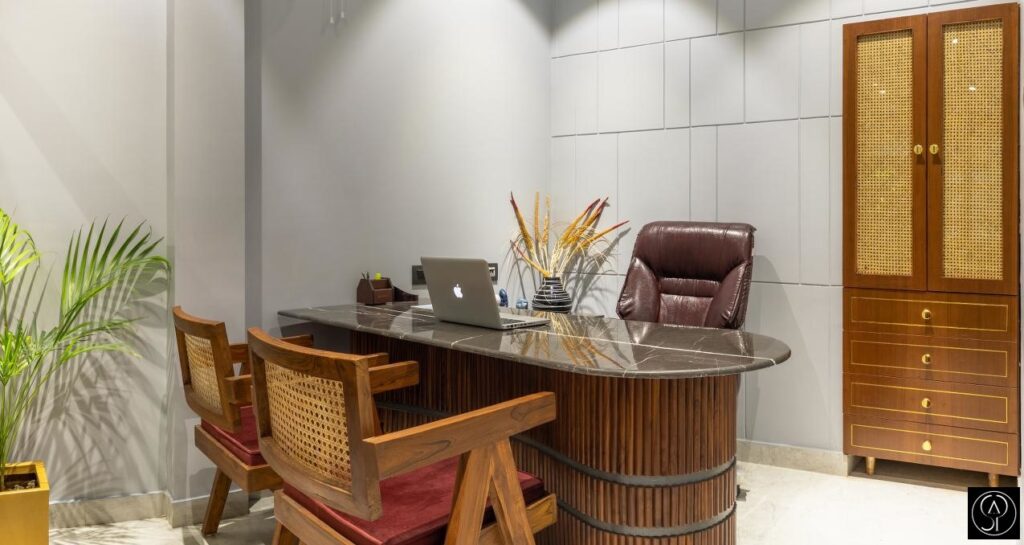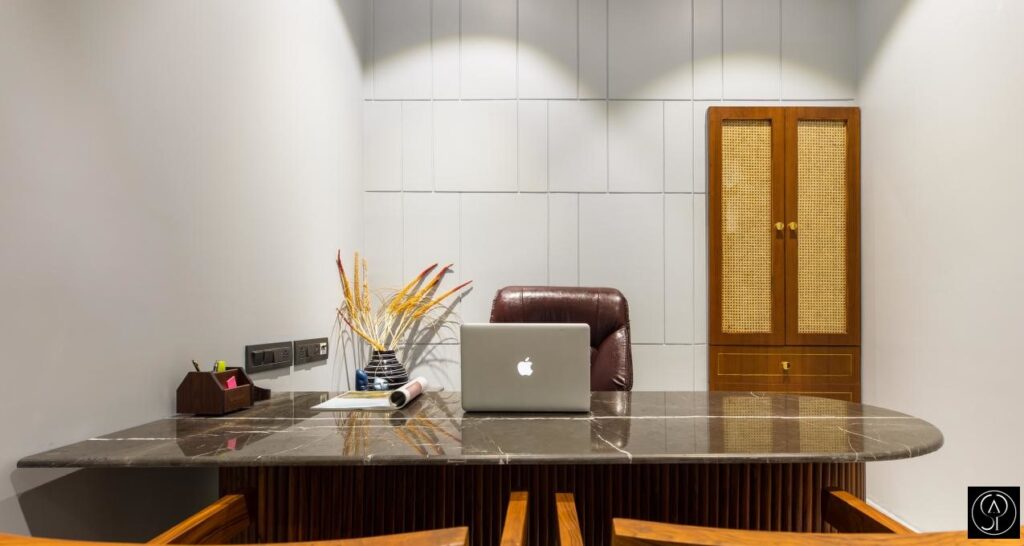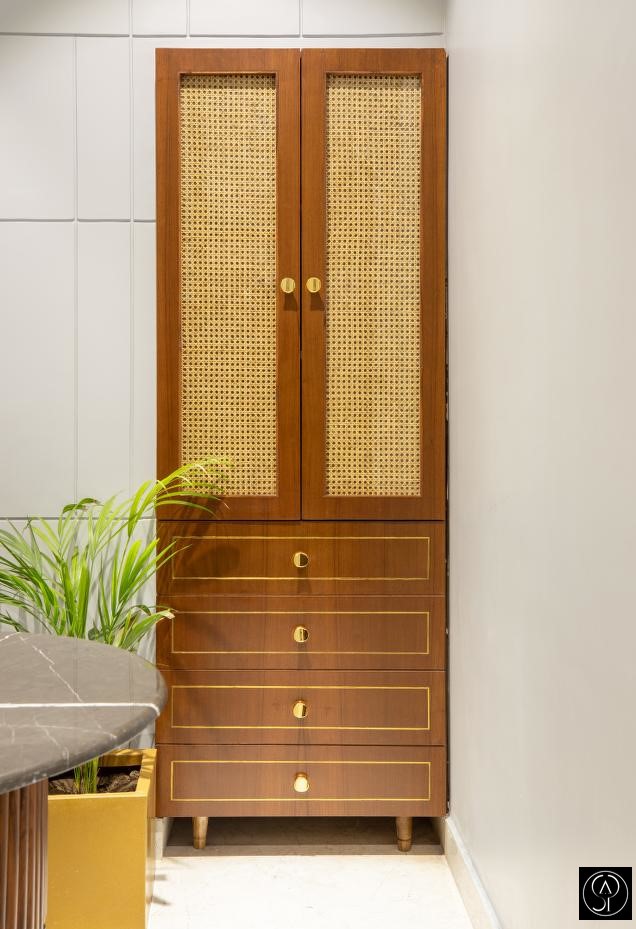 FACT FILE
Designed by : Studio Ankit Pahuja
Project Type : Office Interiors
Project Name : The C.A Firm
Location : Udaipur, Rajasthan
Year Built : 2021
Duration of project : 60 Days
Built up : 250 sq. ft
Project Cost Appx : 8 Lac
Principal Architect : Ankit Pahuja
Photography Courtesy : Cine Spectrum Solutions
Products and Materials : Wallcovering / Cladding : Pop Punning with Grooves | Lighting: Philips | Doors and Partitions Fluted Glass, Cane, M.S Perforated Jaali, Veneer with Melamine Matte Polish | Sanitaryware : Jaquar | Facade Systems: Bijoliya stone cladding at Exterior Façade from Stone-Ideas | Furniture : Veneer & Teak Wood with Matte Melamine Polish | Flooring : Creanza | Paint: Asian Paints | Artefacts: Westside | Hardware: Sleek World
About Firm : A dynamic, innovative young design studio based in Udaipur, India led by Ar. Ankit Pahuja embraces architecture, interiors, bespoke furniture design through a conscious understanding of context and people. The studio functions on the philosophy of amalgamation of traditional design trends & contemporary fashion. We also create customized unique aesthetic solutions for clients by fusing timeless designs with striking architecture which leaves every beholder in awe. We as a studio seek to uplift human comfort via the built environment. The studio looks at distinctive solutions for its clients' brief through maximum usability and minimal wastage by a systematic approach towards the design. Exploring and using new materials in different contexts and relations has always been our asset. The studio is currently involved in a sizable number of projects with a variety of scales and types ranging from Penthouse, Row houses, Apartments to various Boutique Dining spaces, retail outlets and workspace.
Firm's Website Link : Studio Ankit Pahuja
Firm's Instagram Link : Studio Ankit Pahuja
Firm's Facebook Link : Studio Ankit Pahuja
Email Id (For any inquiry) : [email protected]