Nailbox – Salon Interior With Warm Tones And Pops Of Brass | Indianstory
Minimal, Geometric, Functional, Warm, and Comfortable. When people think of a salon, we visualize a quick-paced space and bustle. This salon is designed to be a refuge for one, in oneself.
Visit: Indianstory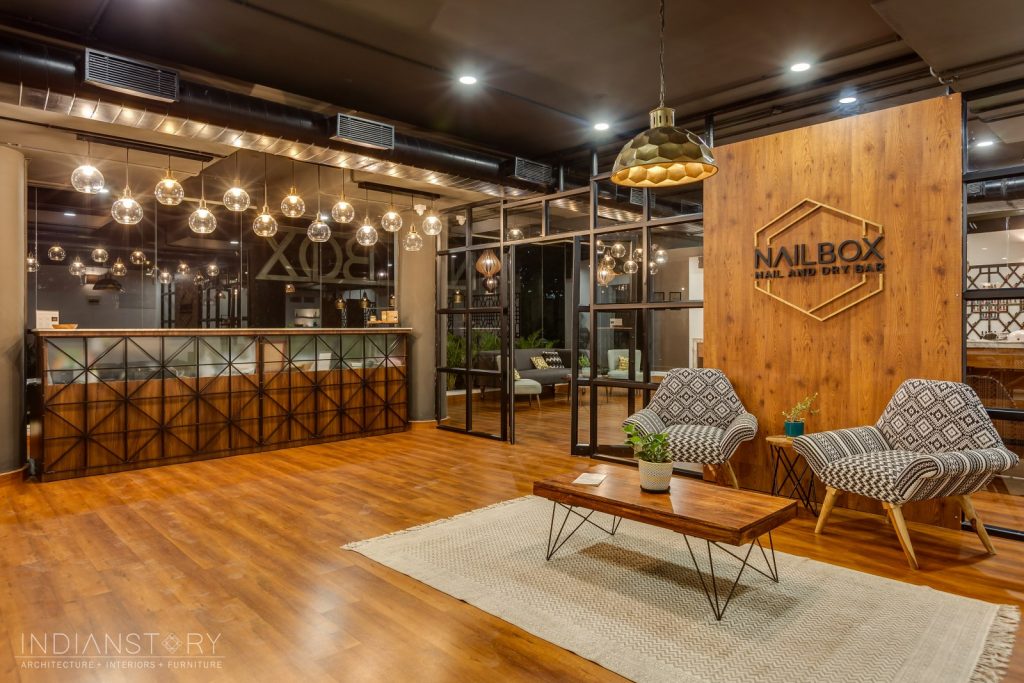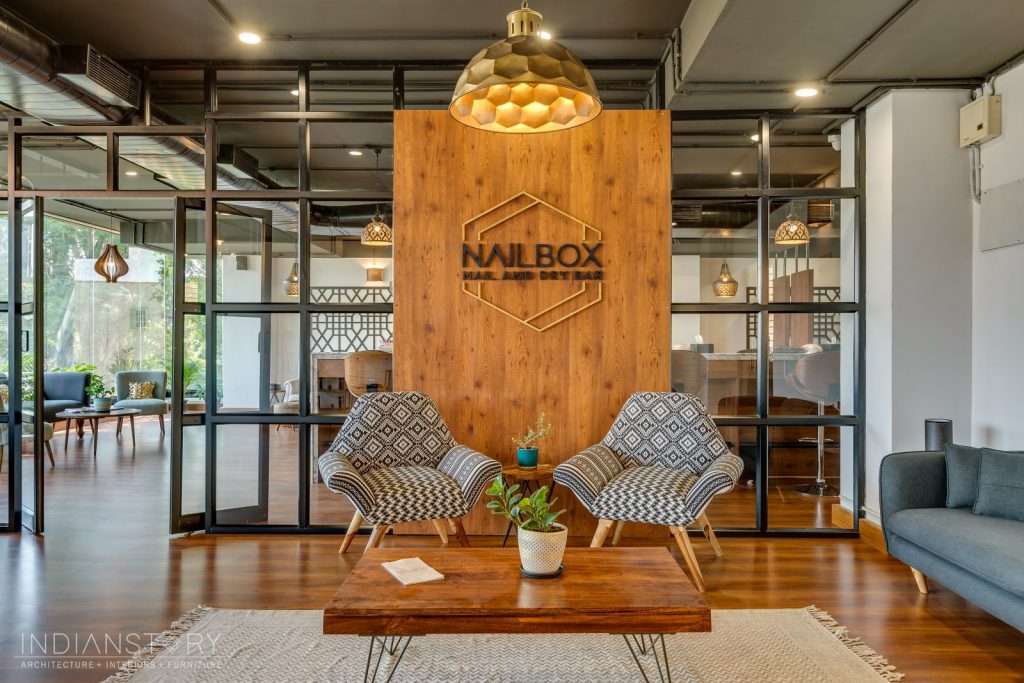 The Design intent
The colours are warm and earthy, the light is functional yet soothing. The natural light is also welcomed in, with a beautiful tree as the backdrop.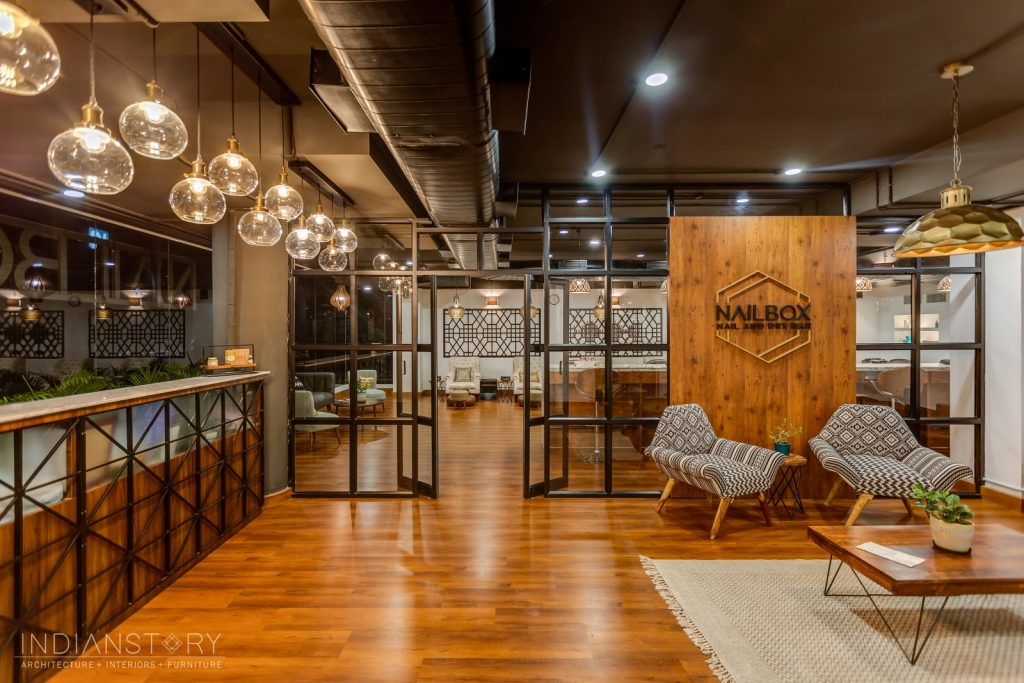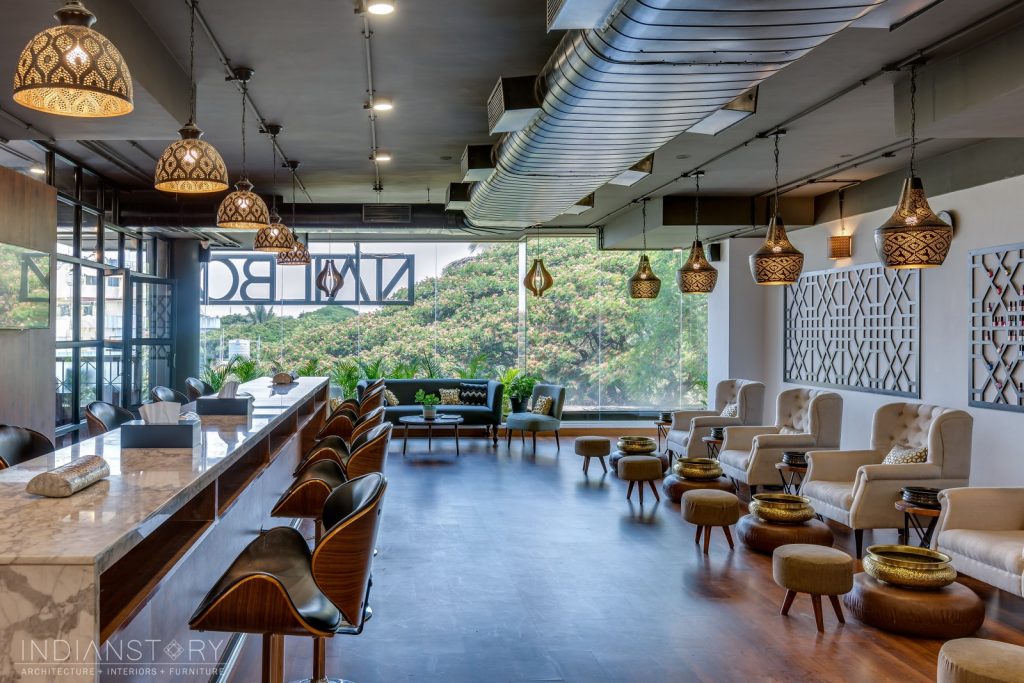 The spatial configuration
The reception area and lounge are designed to give the customers a peek of the space and the luxurious experience that awaits them. The salon space itself is spread out, and minimal; fabric chairs also designed and manufactured by us, to sink into. Space is designed to connect people visually to the surroundings and to other people should they choose to be, and to the staff, that they always feel like they're being taken care of, but also zoned such that one can choose to be reclusive and enjoy the company of oneself.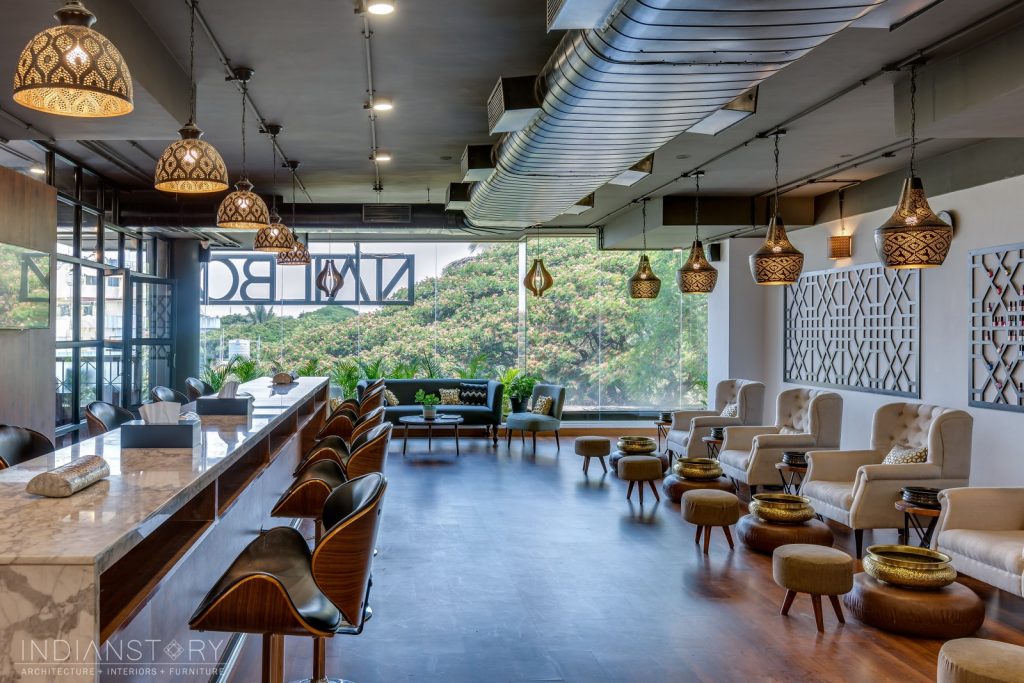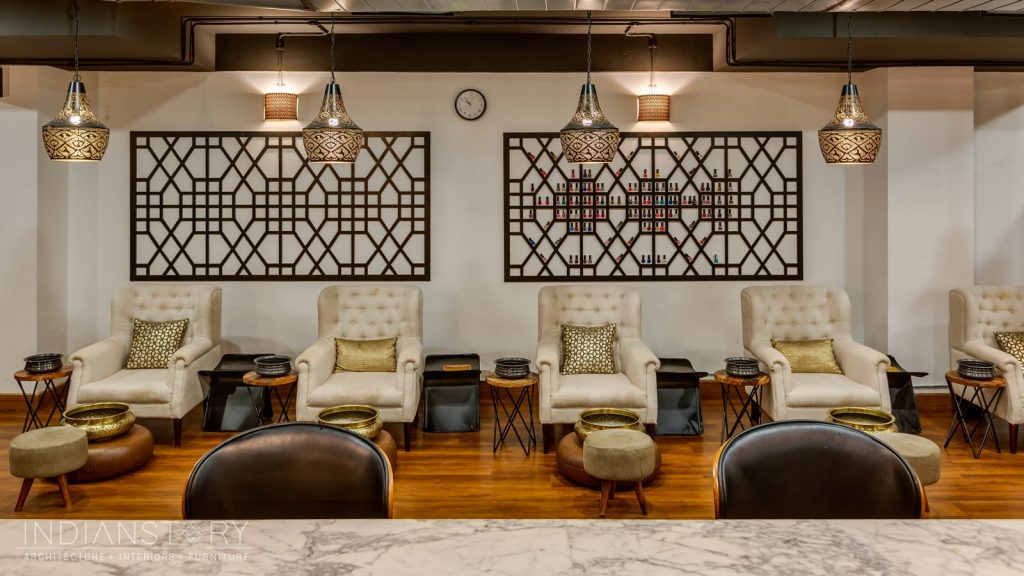 The material palette
Material Palette: Walnut wood, matte black paint, Just off-white paint, glass, warm tones in fabric, gold accents, natural plants.
The challenges
Since we had decided not to do false ceilings for the place and to leave all the services exposed, the challenge was to make it blend seamlessly with the luxurious space without taking the elegance away.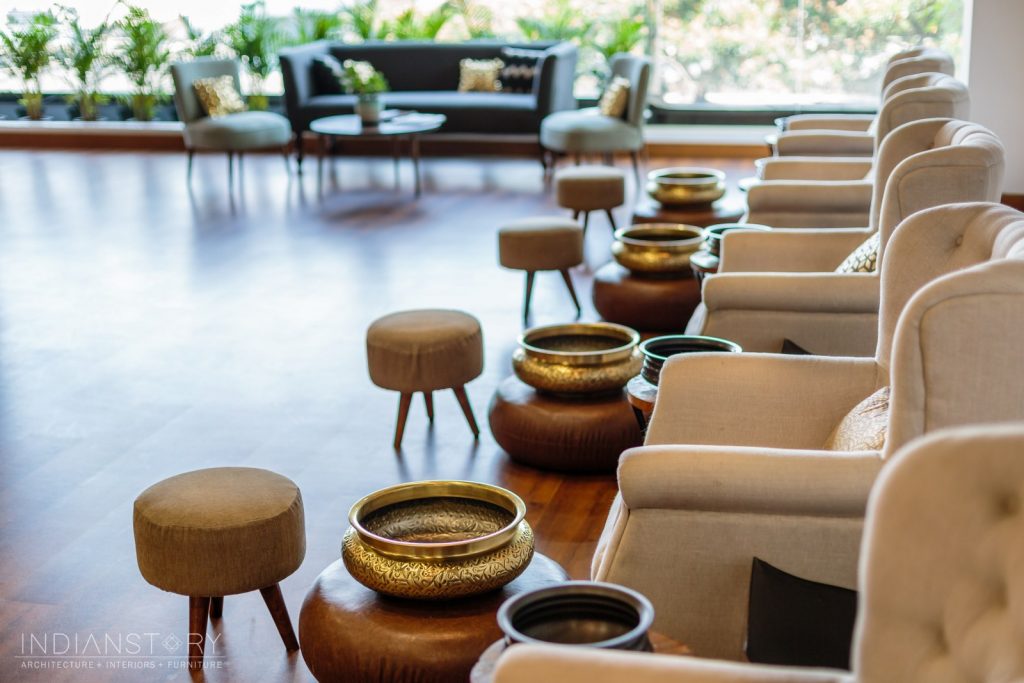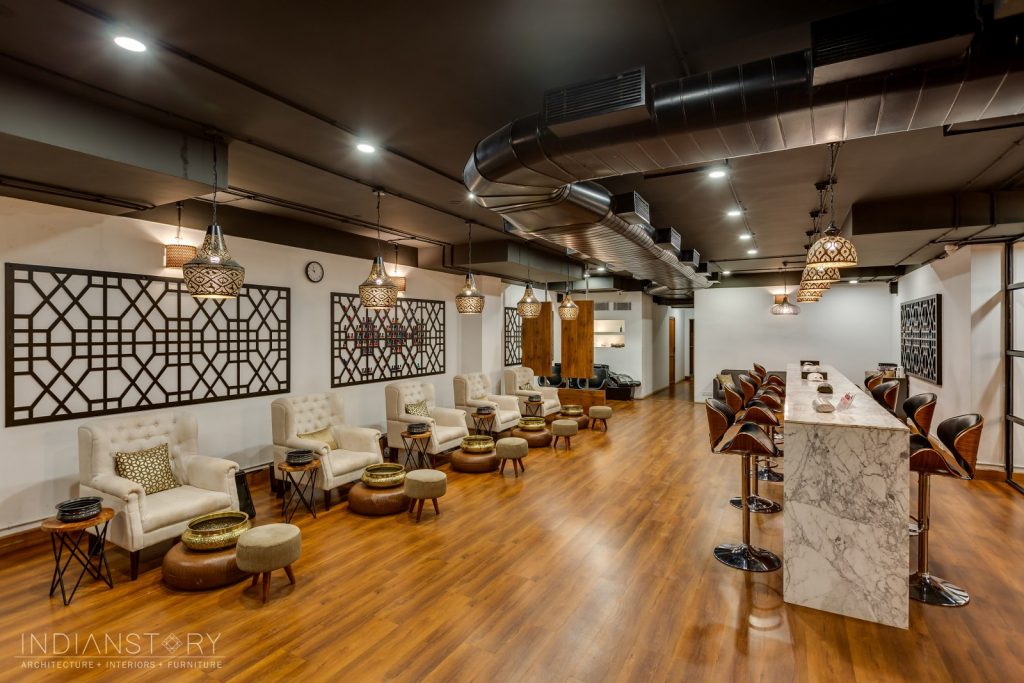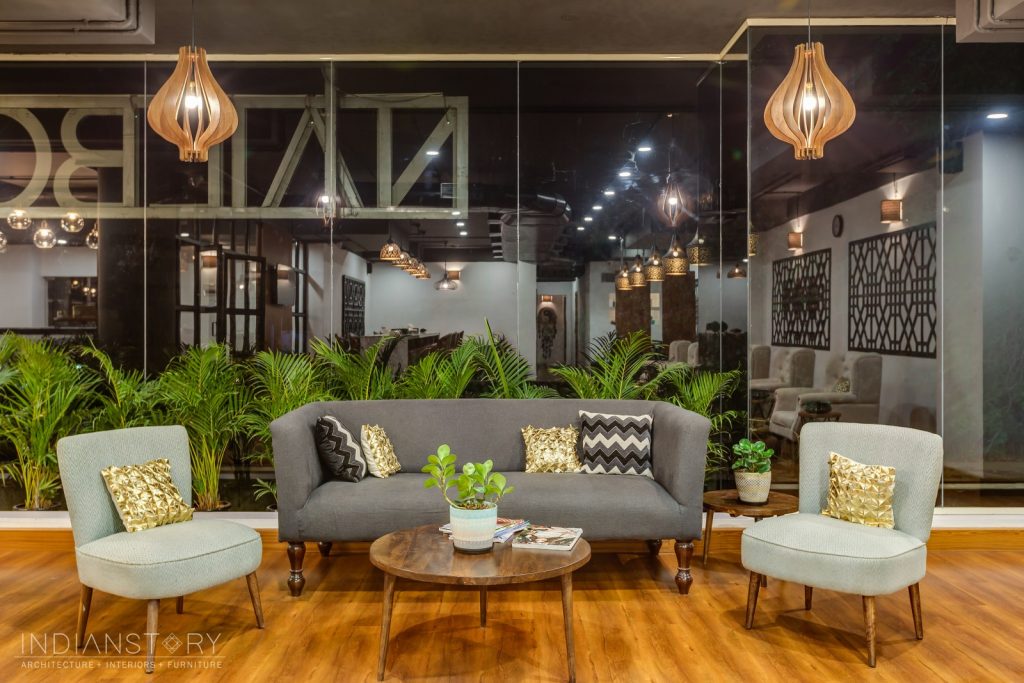 The highlights
We designed and manufactured our own furniture for this project for the first time, and a lot of effort and time went into getting the details right of the same. Plumbing points are not given at the pedicure stations like every other salon, as the client needed the space to be flexible and easily used for other events as and when needed, so we had to get our heights and client's staff anthropometric proportions absolutely right for it to be a comfortable experience for everyone.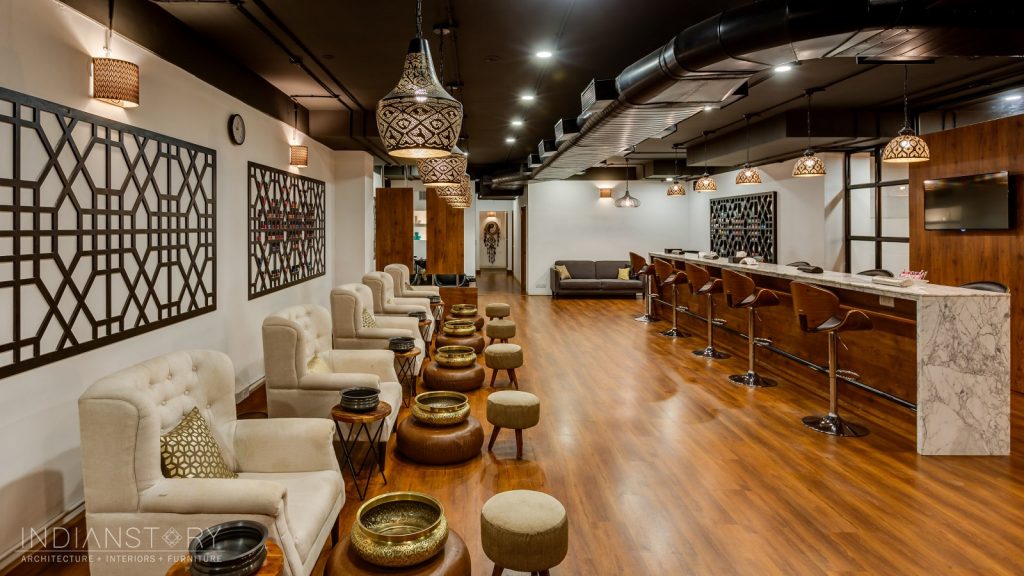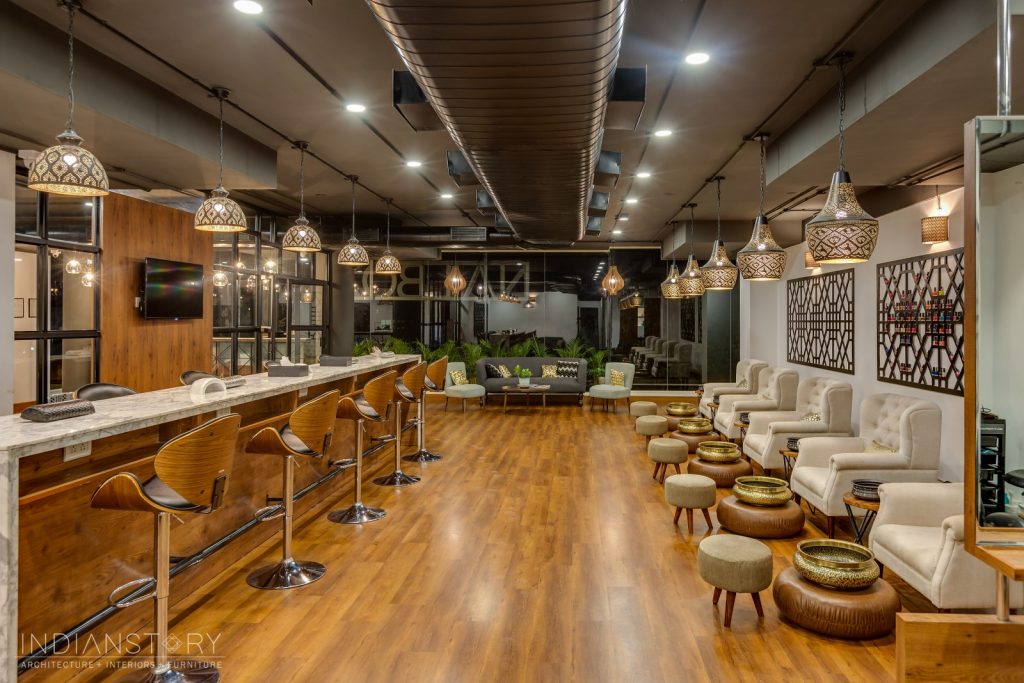 We used a high table for the nailbar and as much as a lot of people appreciated it, a lot of older clients had a problem getting on and off the stools. Small things like this have been taken care of in the second branch.
Aspect of the project
The warmth we were able to achieve with space. It was a result of good fabric selection, the correct furniture type, the warm tones with pops of brass, the lighting. It is a perfect marriage of function and aesthetics in our clients' eyes.
FACT FILE:
Design Firm: Indianstory
Project Name: Nailbox, New BEL Road
Project Architect: Jovine John and Sneha Bhagwat
Area: 2000 sqft
Category: Commercial Interiors
Location: New BEL Road, Bangalore
Year: 2018
Photograph Credits: Link Studio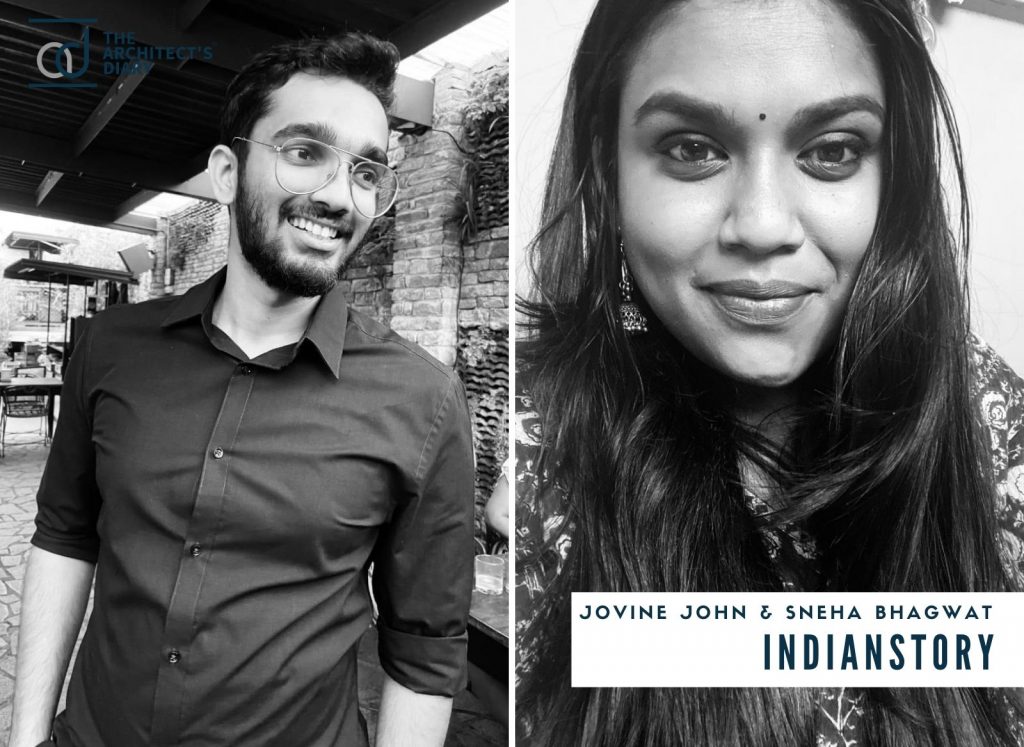 Website: http://www.indianstory.in/
Facebook: https://www.facebook.com/indianstorystudio
Instagram: https://www.instagram.com/indianstorystudio/