Mulya Art – Artwork Inspired By Nature | Bhoomi Patel
Hailing from Ahmedabad, Bhoomi Patel is a self-taught artist whose artwork is inspired by nature, contemporary styles of art, and traditional Indian art forms. Armed with a BA degree in interior design (2011) from NSID and a Diploma in Photography (2013) from CEPT, she captures the hearts of her fans with her unique style of creating the art to perfectly complement the space for which it is designed. Perfectly balanced, as all things should be. The variety of places has made this artist flexible in the use of a wide range of color and shape for the designs, whilst bringing her own unique style to the artwork.
Visit: Bhoomi Patel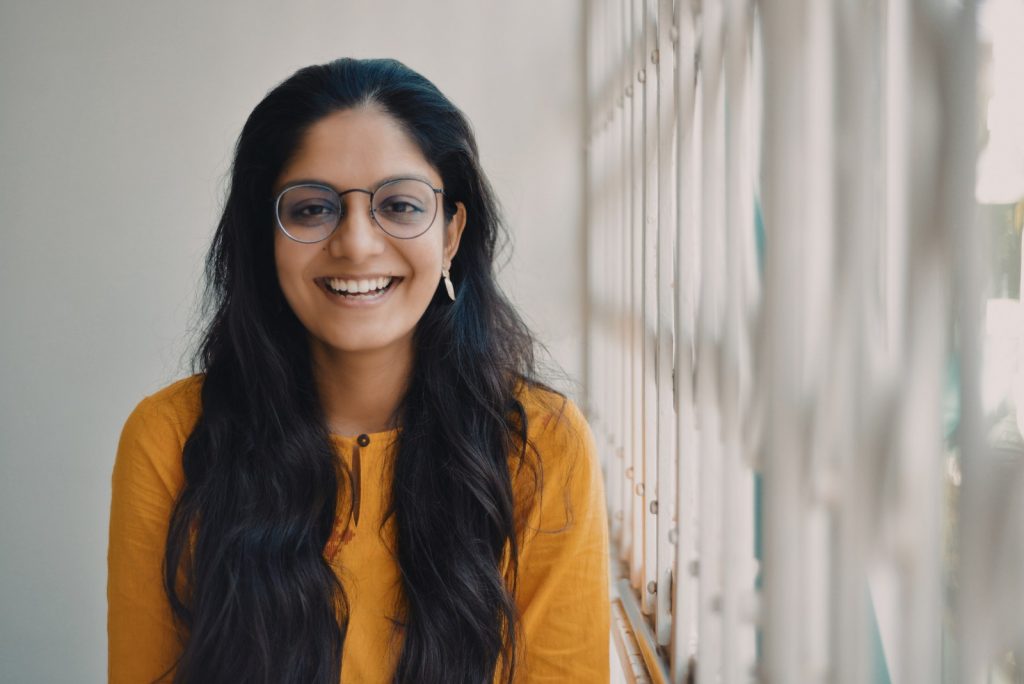 She takes on her own projects but is also known to collaborate with local talent if the project requires it. Her clientele include renowned firms like Vermora Residence, Sparsh Design Studio, Vivek Kadecha Lifestyle, R+R architects, 1000 Island, etc.to name a few.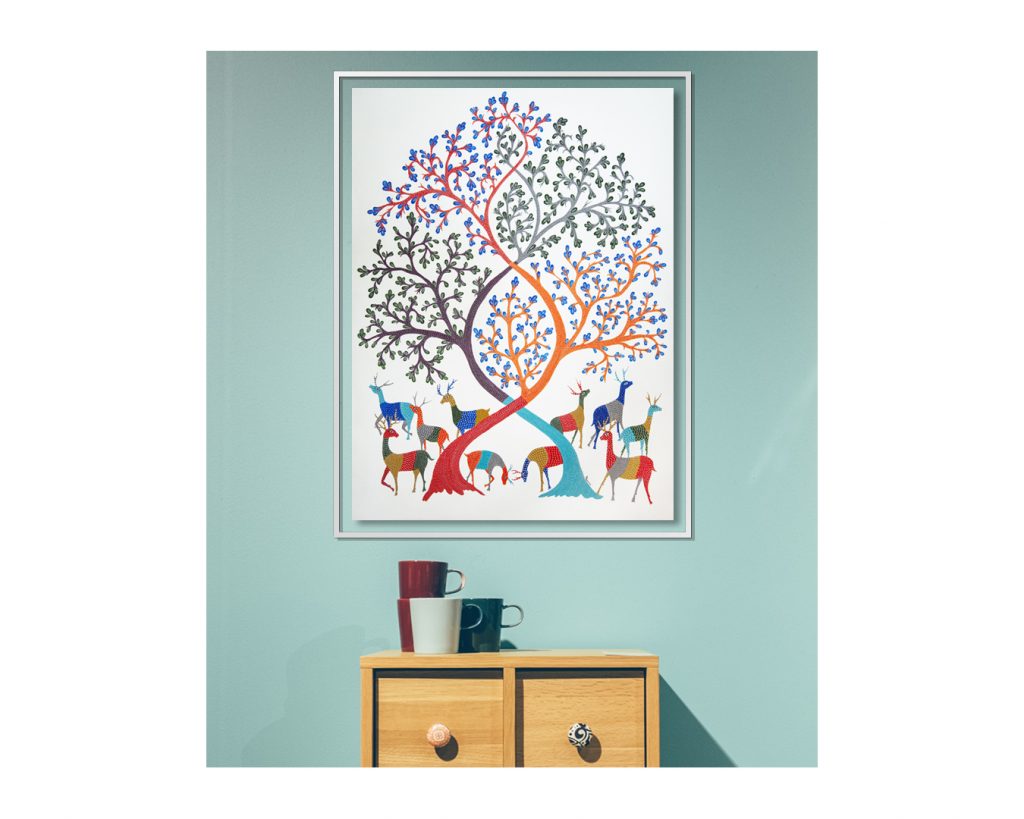 This piece was inspired by the Gond Style of art. According to Gond philosophy, all things are inhabited by a spirit and hence are sacred. The paintings are a reflection of man's close connection with his natural surroundings. Gond paintings can be described as "one-line work" art which is curated out of carefully drawn lines. Lines are used to conveying a sense of movement to still image. Even dots and dashes are added to emphasize a greater sense of movement and increase the number of details. Another very striking facet of Gond paintings is the use of bright vivid colors such as white, red, blue, and yellow. This artwork inspired by the Gond art philosophy is created on canvas and acrylic media (42" x 29"), for Sparsh Design Studio.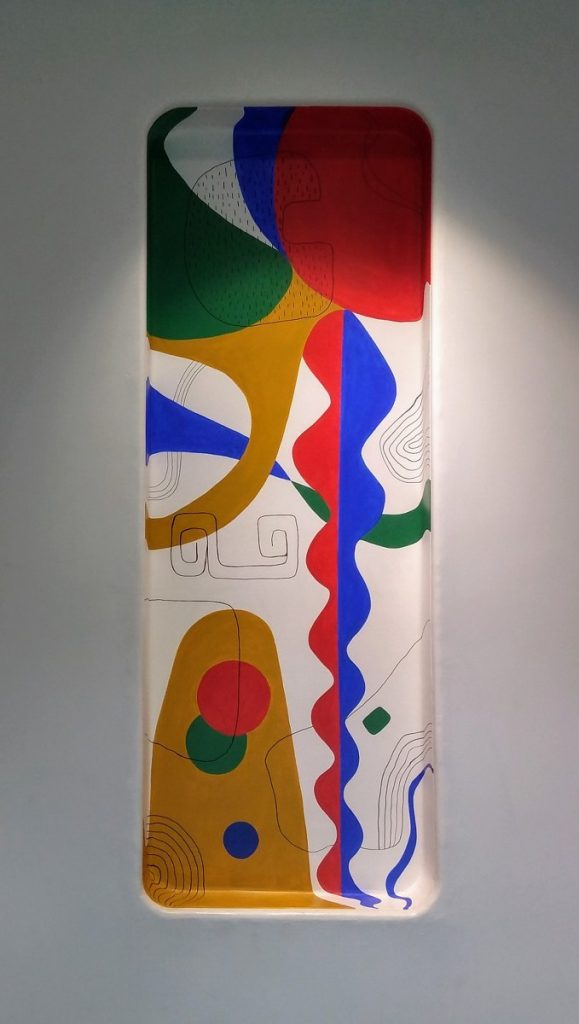 This was another painting inspired by the modular art style by Le Corbusier. Modular rejected the over-embellishment that was signature to the society's bourgeois notion of beauty at the time. The movement, and in particular Le Corbusier's advocacy for the simplification and modulation of form, would go on to influence generations of artists. This artwork was designed as part of the decor of the living area designed by Vivek Kadecha & lifestyle.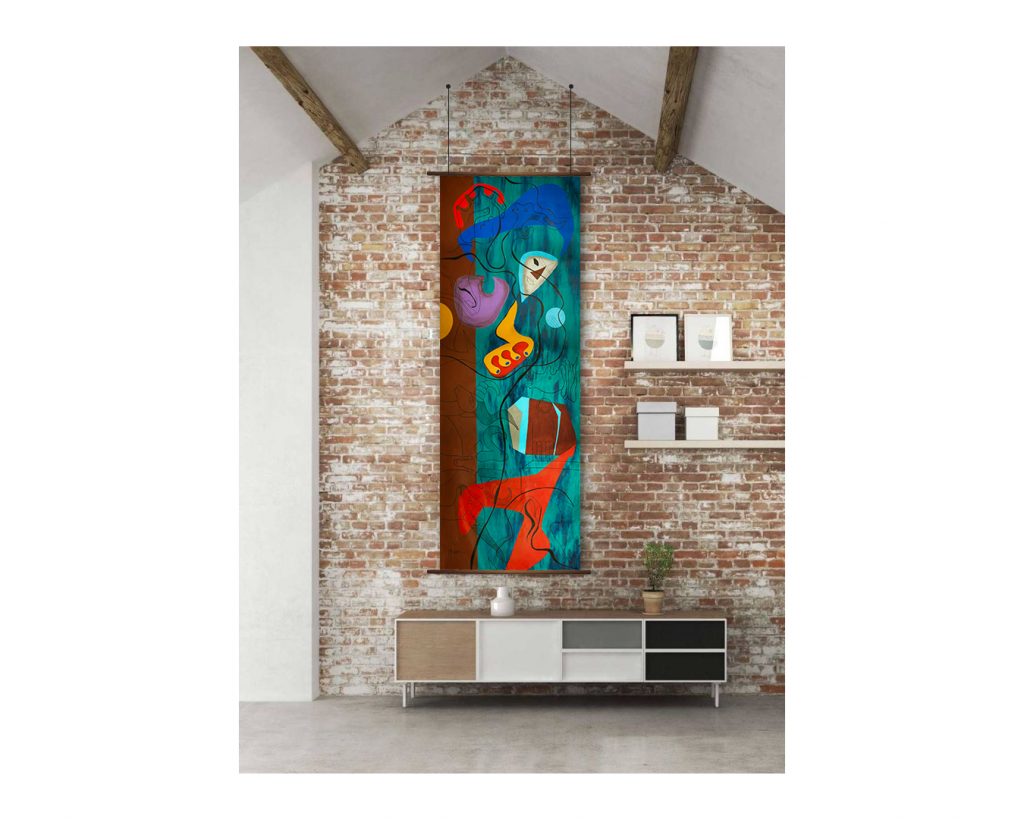 This painting was inspired by the Purism art style by Le Corbusier. He proposed a kind of painting in which objects were represented as powerful basic forms stripped of detail. This artwork was a 9' x 3' piece designed as part of the sliding door decor for the living area designed by R + R Architects.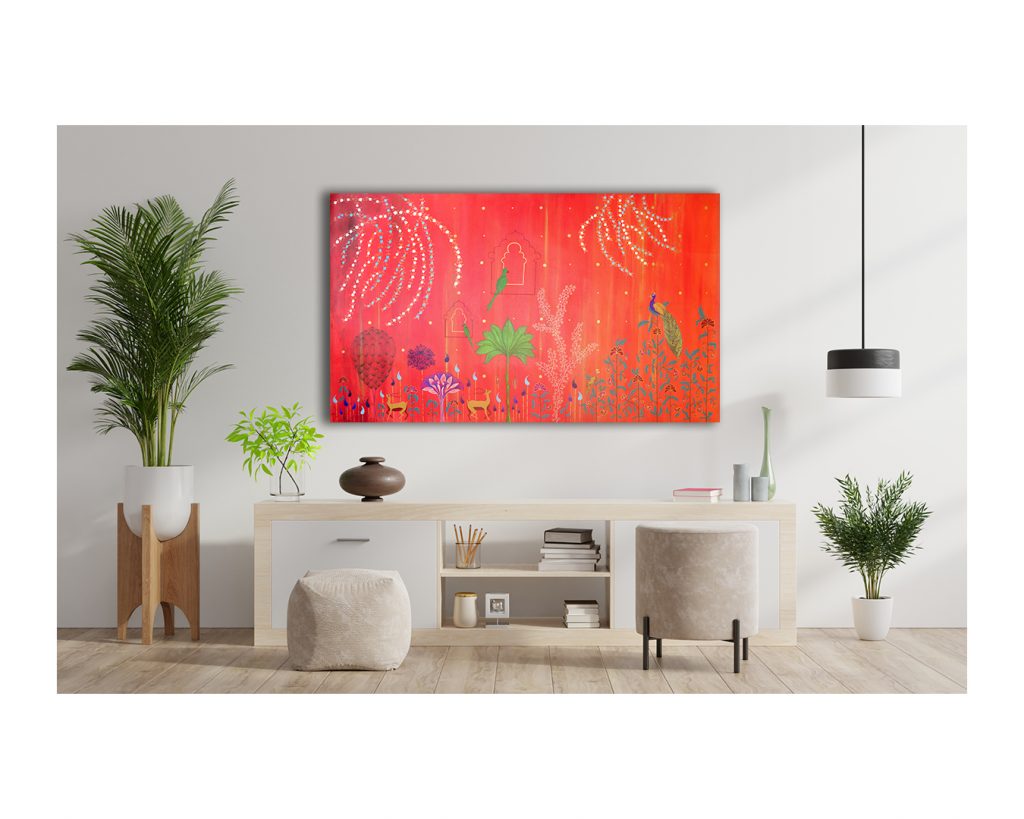 The painting is inspired by the intricate and visually stunning Pichwai art form. Setting Pichwai in the backdrop, the painting interweaves the elements of this art form with poppy colors and a tint of gold, thus expressing the philosophy of modernity by bringing into play the traditional art form. The scale of artwork is 6' x 3'6" designed for Vivek Kadecha & Lifestyle's interior project.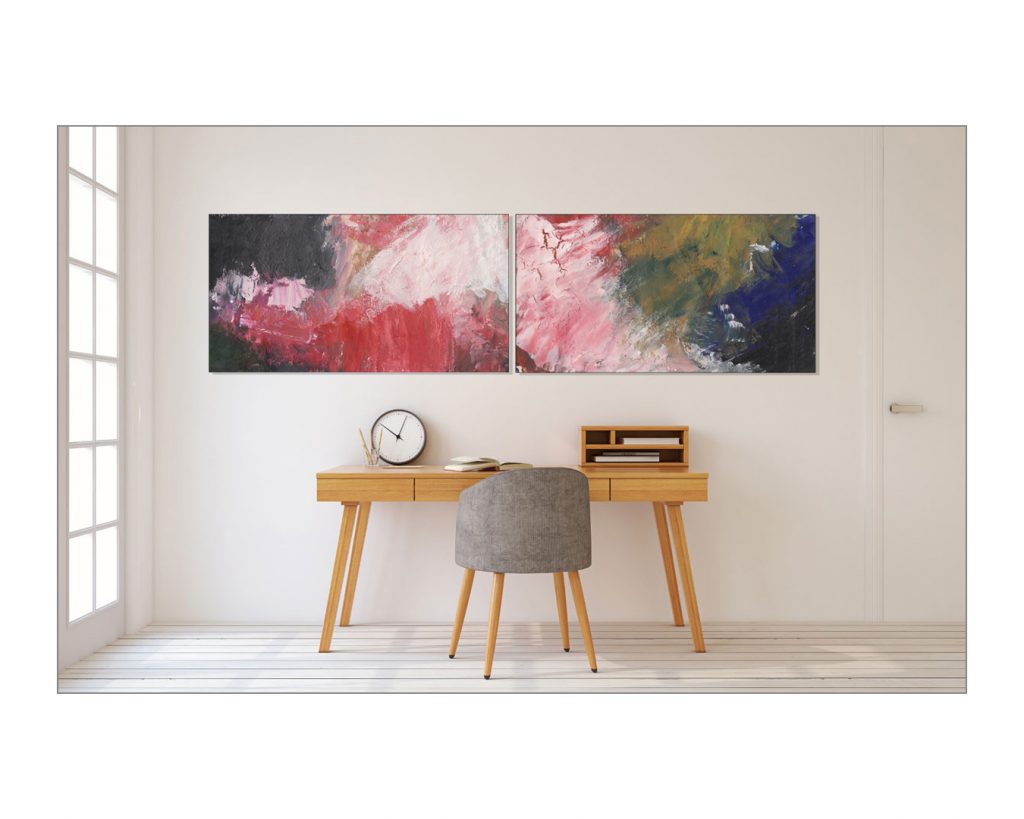 Designed using heavy acrylic on canvas, the painting adds a splash of brightness to the walls of the living room. The abstract shapes and the raw texture, designed on a big scale, complements the aesthetics of the setting. The painting's size is 6'x2'6″(each) and is designed for Studio Arth's Interior Project.
Content by : surabhibose25 And kevin.d.rodrigues
Shot by : serenetogether