Morphogenesis
Indian Perspective |The Global Context
The Master Architect Series
About the Book |Images Publishing
This outstanding monograph delves into an exciting selection of esteemed works by Morphogenesis, one of India's most creative architecture and design firms and a world-leader in net zero energy and sustainable design. Another successful addition to IMAGES' Master Architect Series, this richly illustrated book combines stunning imagery with comprehensive studies outlining the firm's strong philosophical discourse across a vast range of typologies: residential; institutional; commercial; hospitality; offices; interiors; public; and master planning. Morphogenesis reinterprets India's architectural roots and consistently employs passive design solutions for a unique contextual language. The Morphogenesis journey is a reflection of a contemporary Indian perspective within the global context, incorporating an inspired, forward-thinking vision while respectfully referencing the spirit of traditional Indian subcontinental architecture in innovative forms. This is a must-have book for those looking to understand work at the vanguard of sustainable architecture.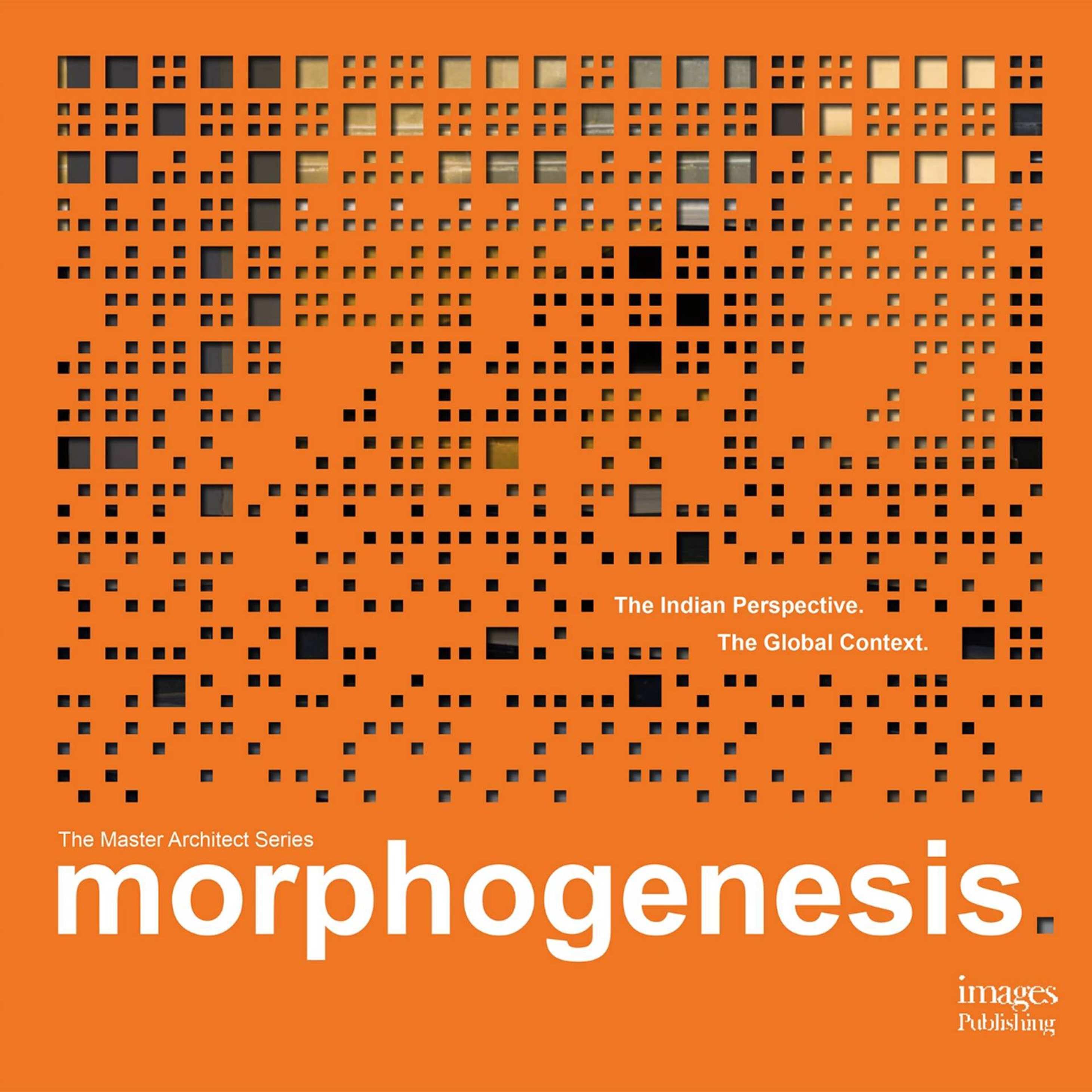 About the Authors
With being India's first WAF award winners and Laureates of the Singapore Institute of Architects Getz Award, plus with 5 IIA Awards to their credit, Sonali and Manit Rastogi have over two decades, grown Morphogenesis into one of India's most respected architectural firms. Manit lectures extensively in Asia and has published several research papers with respect to zero energy buildings. Sonali is passionately interested in the materiality and craft of architecture and is deeply invested in the detail of the building.
"Around the world, architects are challenged to infuse new forms with the legacy of the past and the spirit of the place. In an age of globalisation, this has become a critical issue, especially in emerging nations that have embraced generic modernism in their race to catch up…. Morphogenesis abstracts the vernacular with no resort to mimicry, and it achieves sustainability by an intelligent use of traditional materials and techniques…" –Michael Webb, Architectural Critic and Founder, ArchigramGroup
For PR queries, contact:
Email: [email protected]
Phone:
+91 85888 06403
ISBN 978 1 864 706628
Publication: 2017
Size: 244 x 244 mm
Illustrations: Full colour
Binding: Hardback
Pages: 224
Price: $60.00
Celebrating 20 years of being at the forefront of Indian Architecture, Morphogenesis becomes the first Indian practice to feature in Images' Master Architect Series launched globally at the Frankfurt Book Fair, the firm's first monograph -Morphogenesis: The Indian Perspective | The Global Context.