Aesthetics Beauty Clinic | Vadodara | Chitte Associates
Concept:
To design something unusual and unique which is which becomes a trend.
Challenges and restrictions:
The ceiling height is 9'-4½" only and the beams being 1'-11" deep, no false ceiling designs could be executed. However, to overcome the challenge exposed ceiling concept was exercised with abstracted profile lights hanging from the ceiling.
Waiting area and cabin:
The small and cosy cabin comes with a full height storage with a buddha design inscribed on the shutters on one side and a wall with merchandise display shelves on the other.
The simple yet sophisticated reception table in front of the cabin has simple geometrical profile lights.
Sleek sofas with low height backrests follow the geometrical profile pattern, adding flow to the beauty of the salon.
The green wall in the waiting area act as a photo booth panel for photoshoots.
On the centre display lies the aged metal plate that shows the history of the parlour.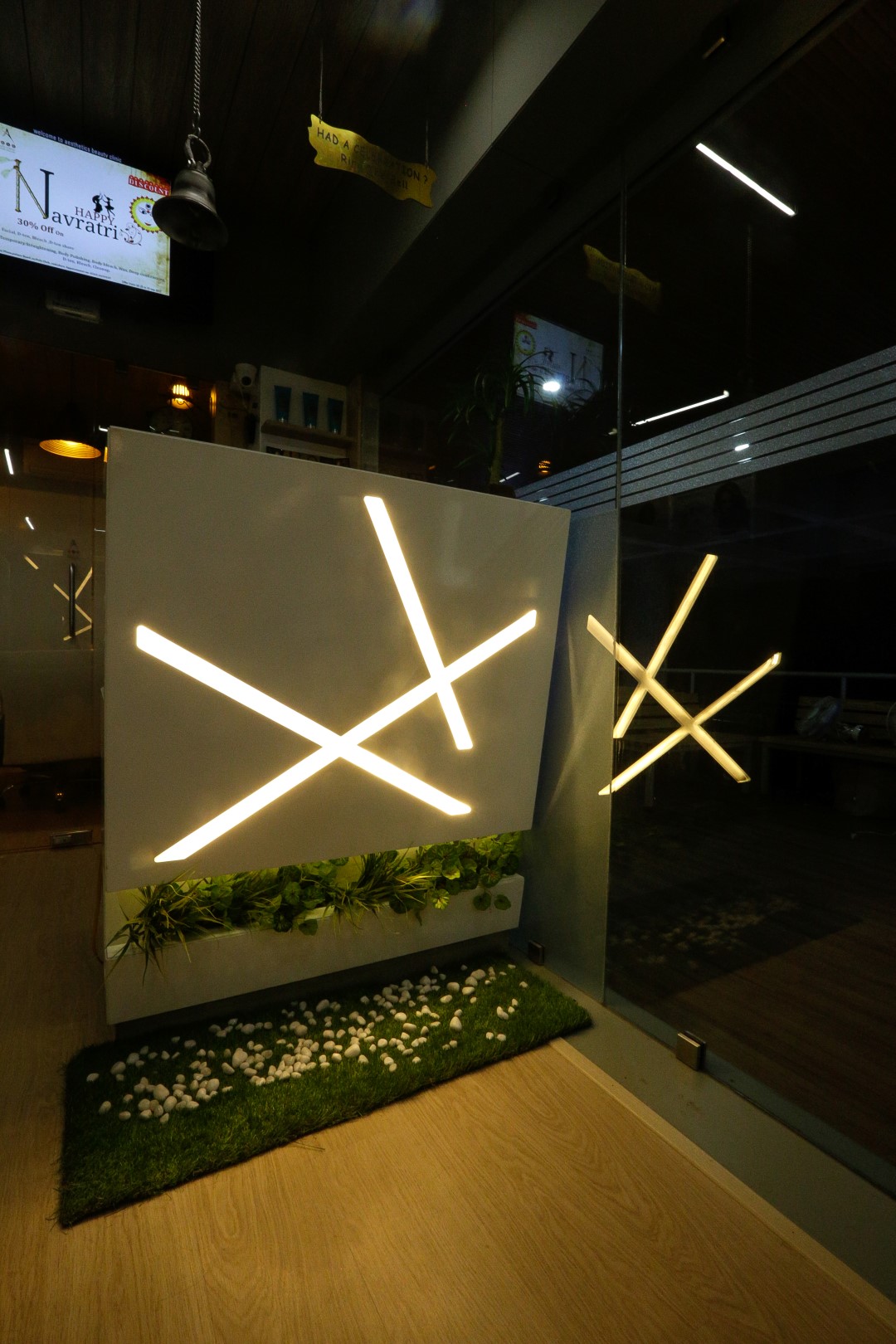 Lighting:

Profile lights in geometric pattern are spread across the exposed ceiling of the clinic.
Track lights on the ends of the profiles add to the beauty of the abstracted geometric concept.
Down Lighters and Up Lighters add to the exquisiteness of the niches created, highlighting the display.
Abstracted geometric patterned profile lights are followed in the reception table and the green belt creating emphasizing elements in the waiting area.
Huge mirrors with profile lighting on the periphery and hanging lighting fixture gives a better focus during the treatments.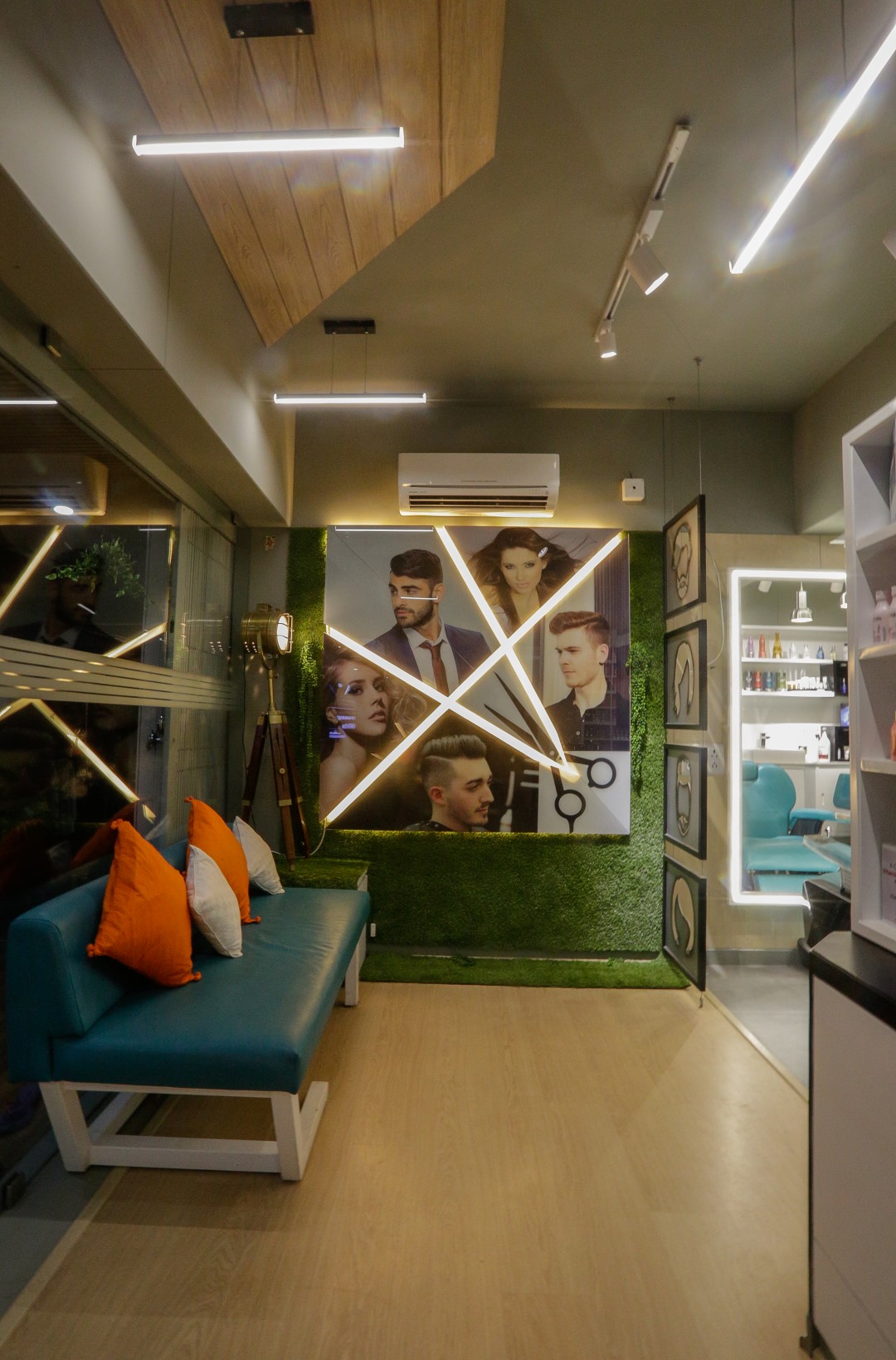 Glass façade to highlight the sophisticated interior of the salon, thus attracting the crowd towards the salon on the first floor, even from the road.
The sign board is clearly visible to the onlookers thus making them curious about the interior.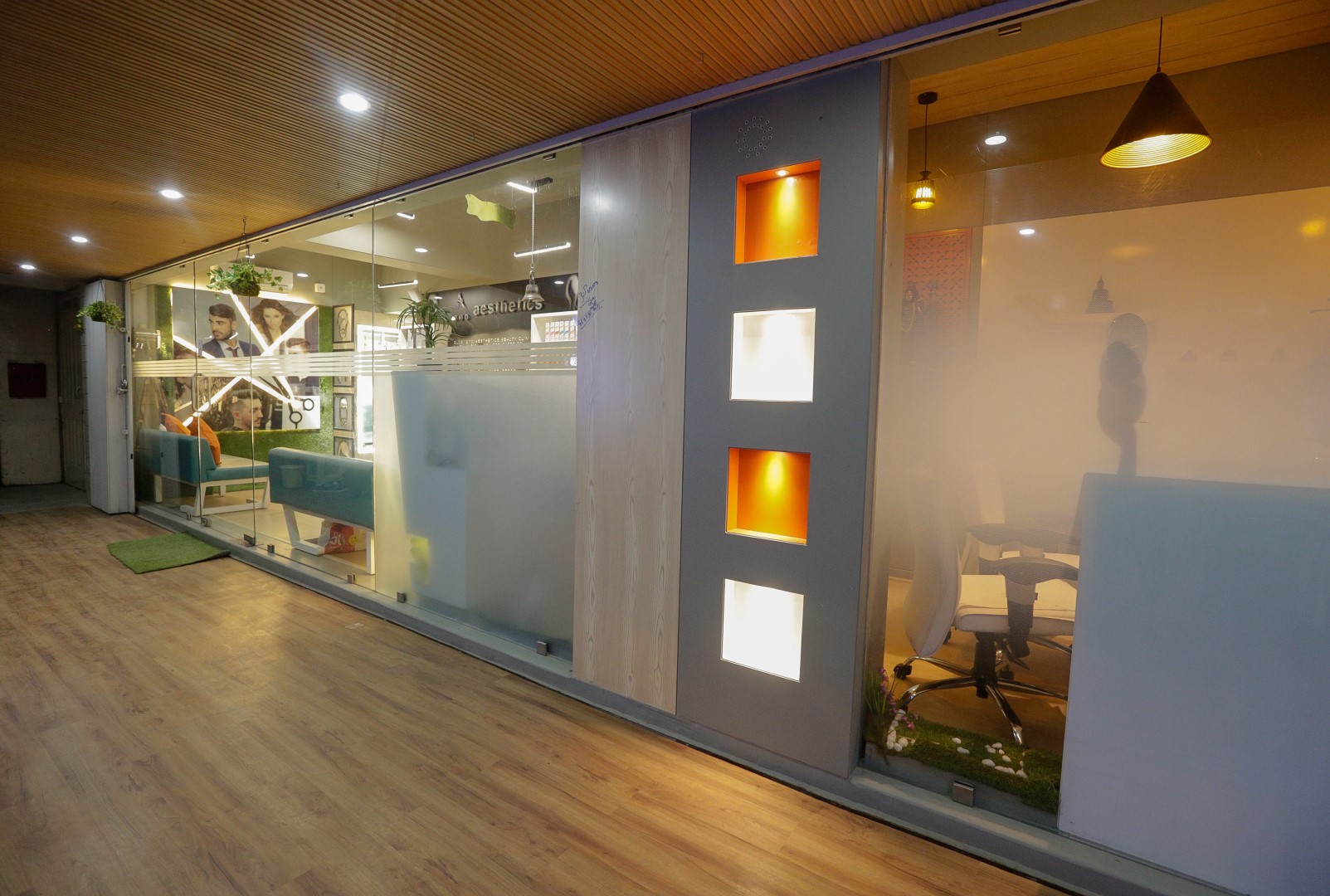 Shelves on one side and a large mirror on the other, the spa room seems spacious and the mood lighting adds to the aesthetics of the space.
Screens between the beds increase the privacy of the place hence making the customers feel more secure.
The beds are simple and sleek with storage underneath that follow the conceptual geometrical pattern.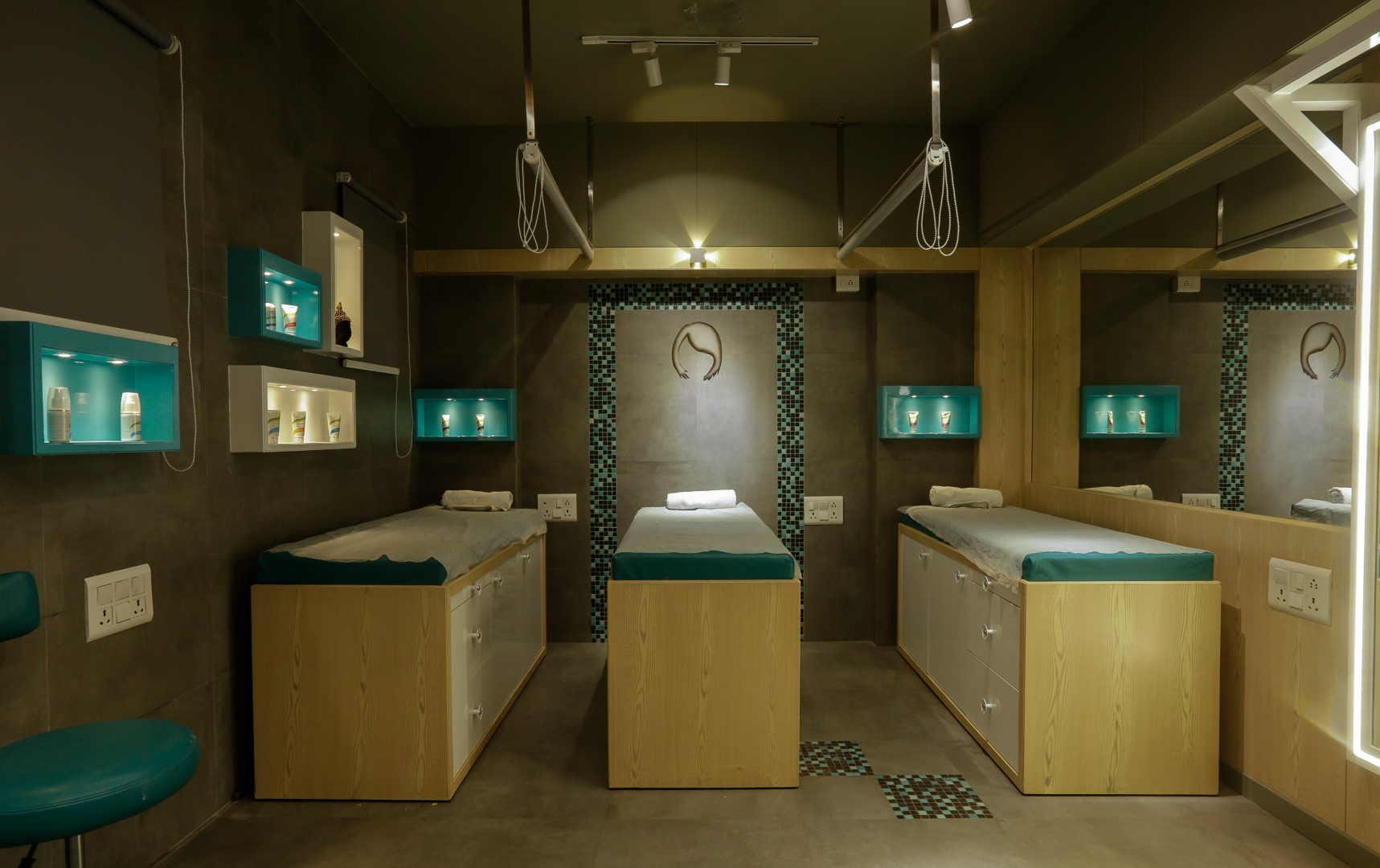 Project name: Aesthetics Beauty Clinic
Design firm:Chitte Associates
Principal designer/architect: Parthchitte
Design team: Vishal Chitte, ParthChitte, Devendra Chitte
Nature of project: Salon Interior Design (renovation and extension).
Area: 934sqft.
Time duration: 2 months
GIVE IT UP FOR MR.CARTER: