How do you change the entire form of a building or even the function of using one material? The answer is perforated aluminum curtain wall panels. Design-savvy engineers and architects use perforated aluminum panels not only to influence the appearance and shape of a building but also to influence passive environmental influences such as light filtration, airflow and acoustical control.
Perforated structures are strong, durable and yet flexible enough to create curved shapes, perforated aluminum panels can be manipulated and transformed into the most complex designs. With options ranging from steel to aluminum and the ability to customize perforations, shapes and finished colors, perforated aluminum panel facades are not only an attractive package for buildings, but also showcase architectural vision.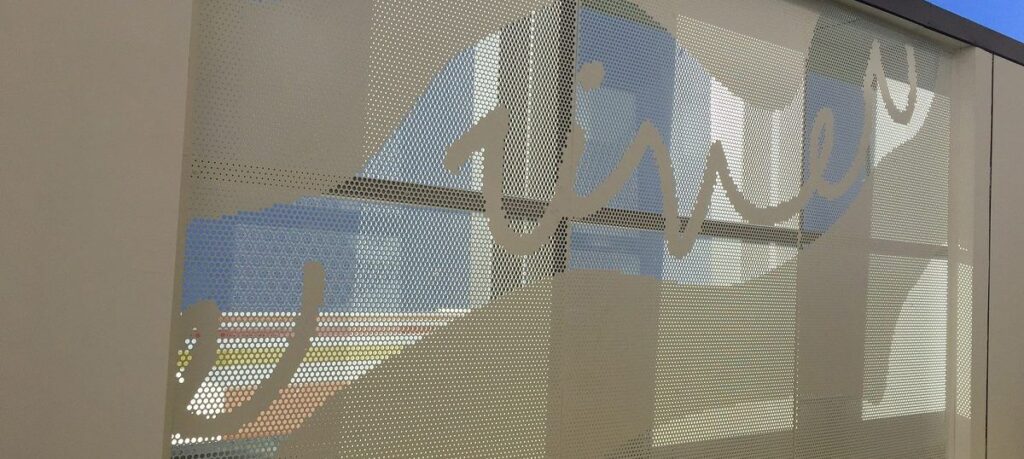 Expertise in custom perforated aluminum panel facades has operated on some of the most unique and prestigious projects in New South Wales, from high-end residential projects to cutting-edge, award-winning, environmentally friendly buildings.
Typical examples of folded perforated curtain wall aluminum panels
are woven into a golden tapestry that will be transformed into a rich and luxurious residential experience. The aluminum panel company's custom creative design fits the design philosophy of project architects Collins and Turner, and the exterior features a series of exquisite gold anodized aluminum panels. Different perforated patterns and pleats allow for unique views inside and out, while providing shade, light filtration and airflow for the residents of the 71 apartments.

&nbsp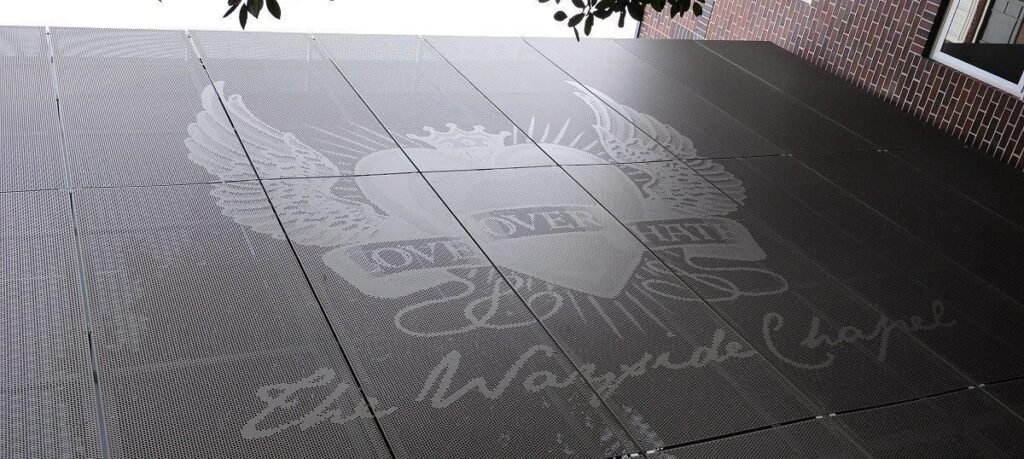 Roadside chapel: welcome message for the perforated curtain wall aluminum panels for the church
The aluminum panels were carefully and skillfully perforated with a series of aluminum panels to form the new top floor of the new chapel building at Curbside Chapel. The environmental impact of all specific materials embodies the motto of philanthropy – environmental impact of all specific materials, an important consideration for the new church building, making the environmentally sustainable perforated aluminum panel facade with its passive environmental benefits the perfect choice for the architect. Over the past fifteen years, the purpose-built building has received numerous architectural awards, including the Gold Francis Greenway Society Green Building Award
Aluminum curtain wall panels perforated with curved design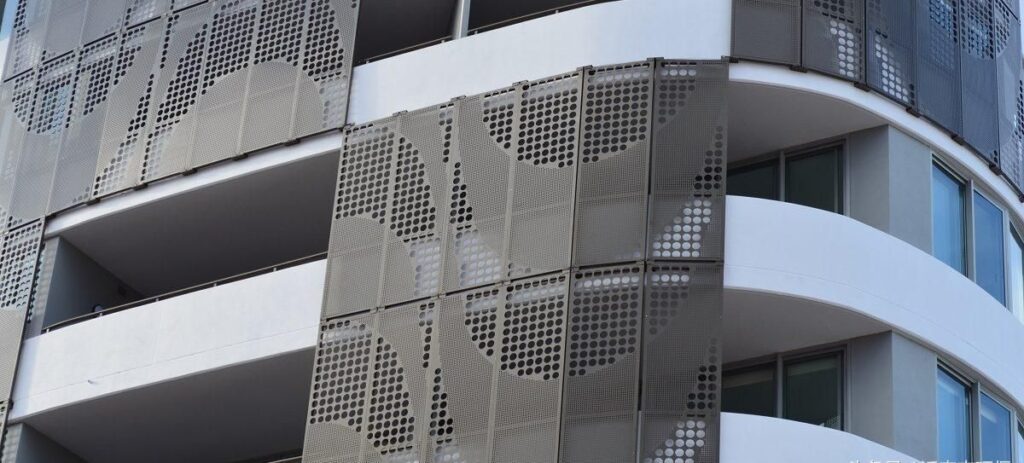 The perforated aluminum façade created with aluminum panels matches the smoothness of the waterfront building with a wave design created using different sizes and styles of perforation patterns. Both decorative and functional, the façade adds natural light and sea breezes to each luxury condominium while maximizing the beautiful water and area views.