Minimalistic Living – Residence White Refuge | Design Ethics Architecture Studio
Minimalistic Living- Nothing else can describe this project in a better way. The residence was planned with the idea of indulging oneself in a serene and calm household. This compact 3-BHK residence for a young couple, intents to create a dreamscape with a minimal design approach.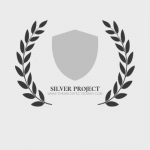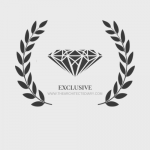 Visit: Design Ethics Architecture Studio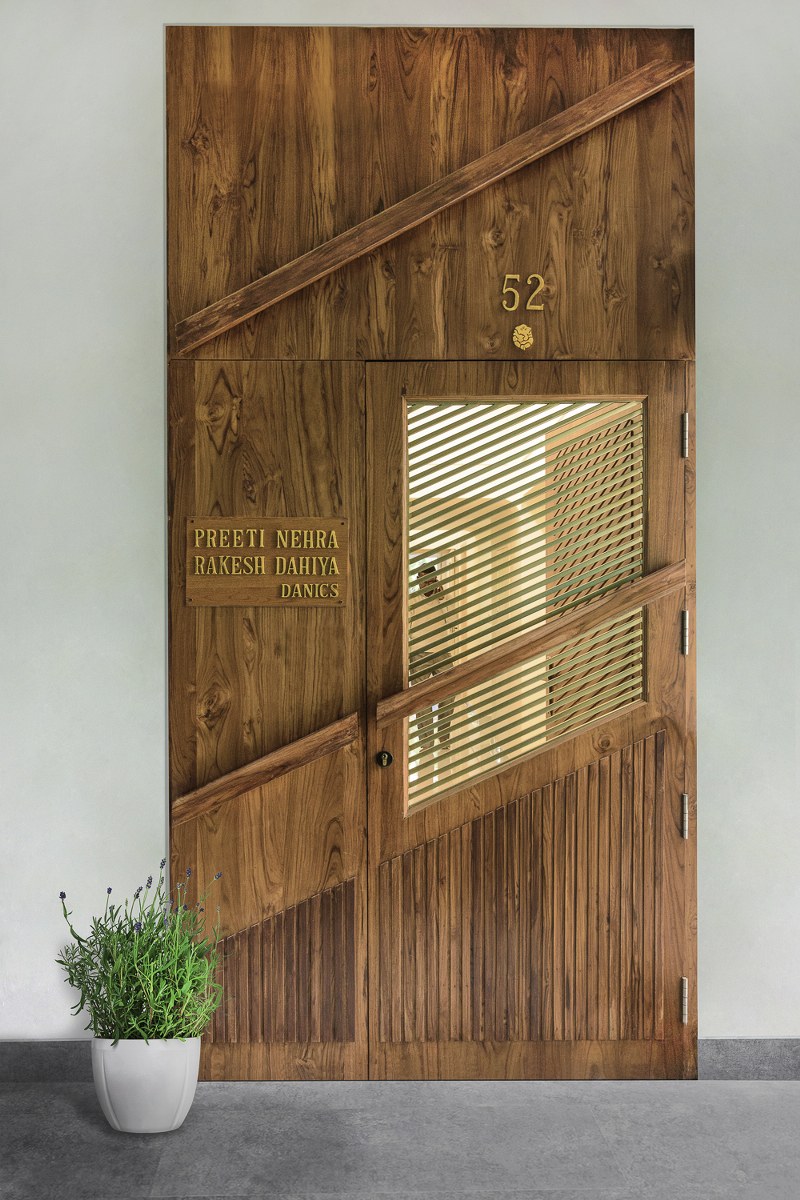 Primarily, the focus has been concentrated on clean and modern lines. A few subtle curves here and there disperse the energy around and formulate the unique character of this residence. The intent to create a soothing environment was amplified many folds with an ample amount of natural sunlight seeping in.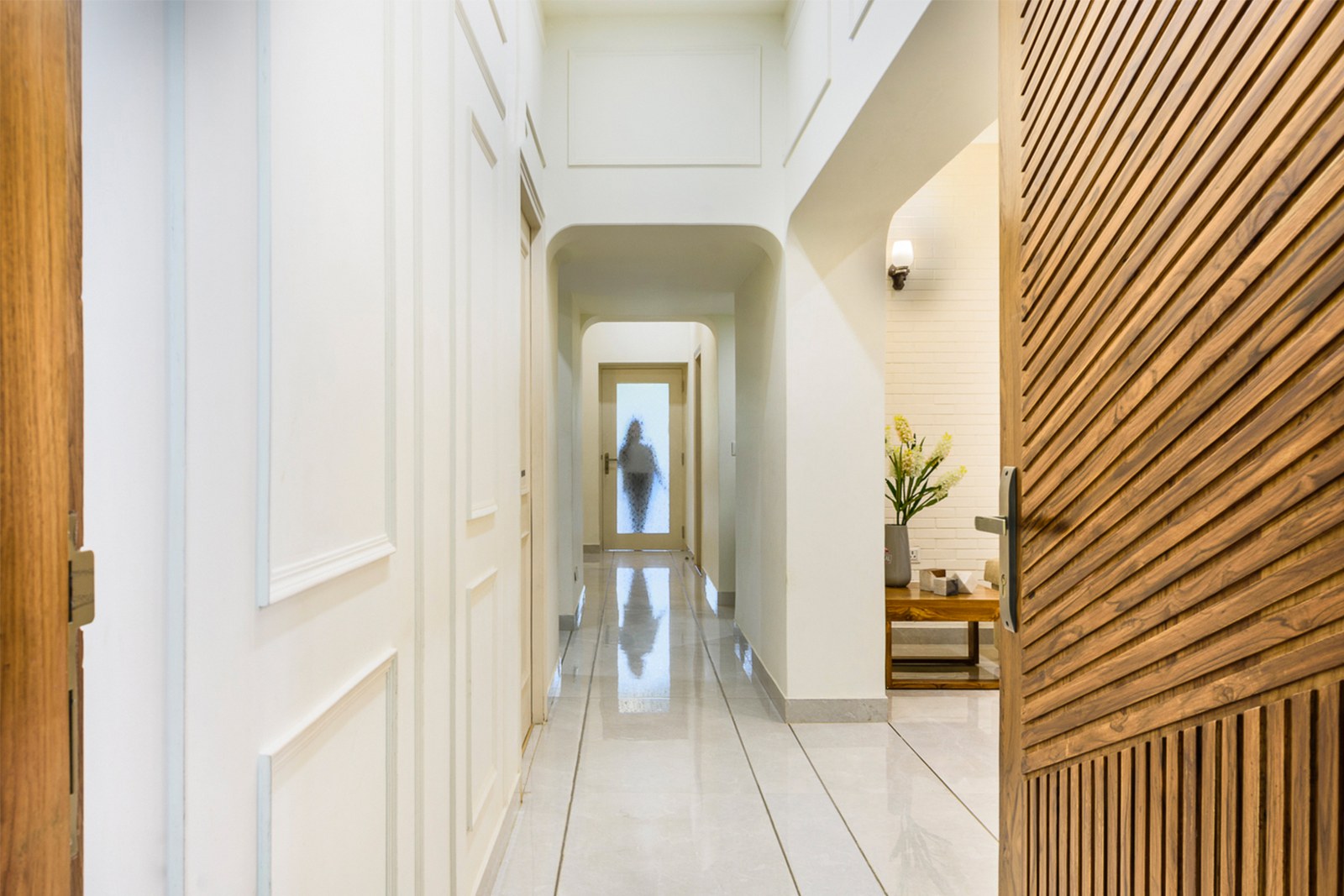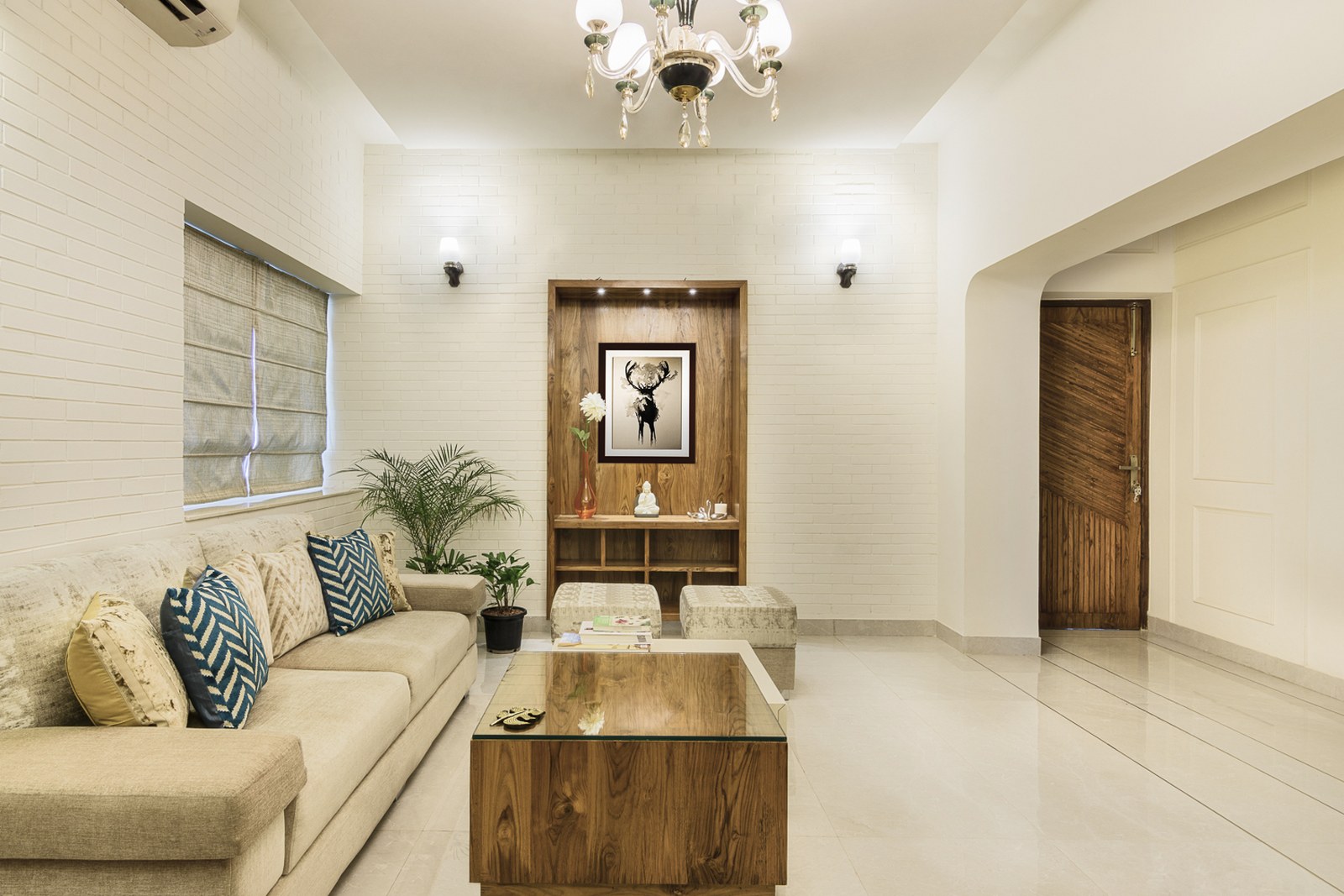 The house is simplistically layered with a calibrated mix of materials, which further extends into the choice of furniture, furnishings, and artwork. The spaces seamlessly flow into each other achieving complete transparency while respecting the character of individual areas.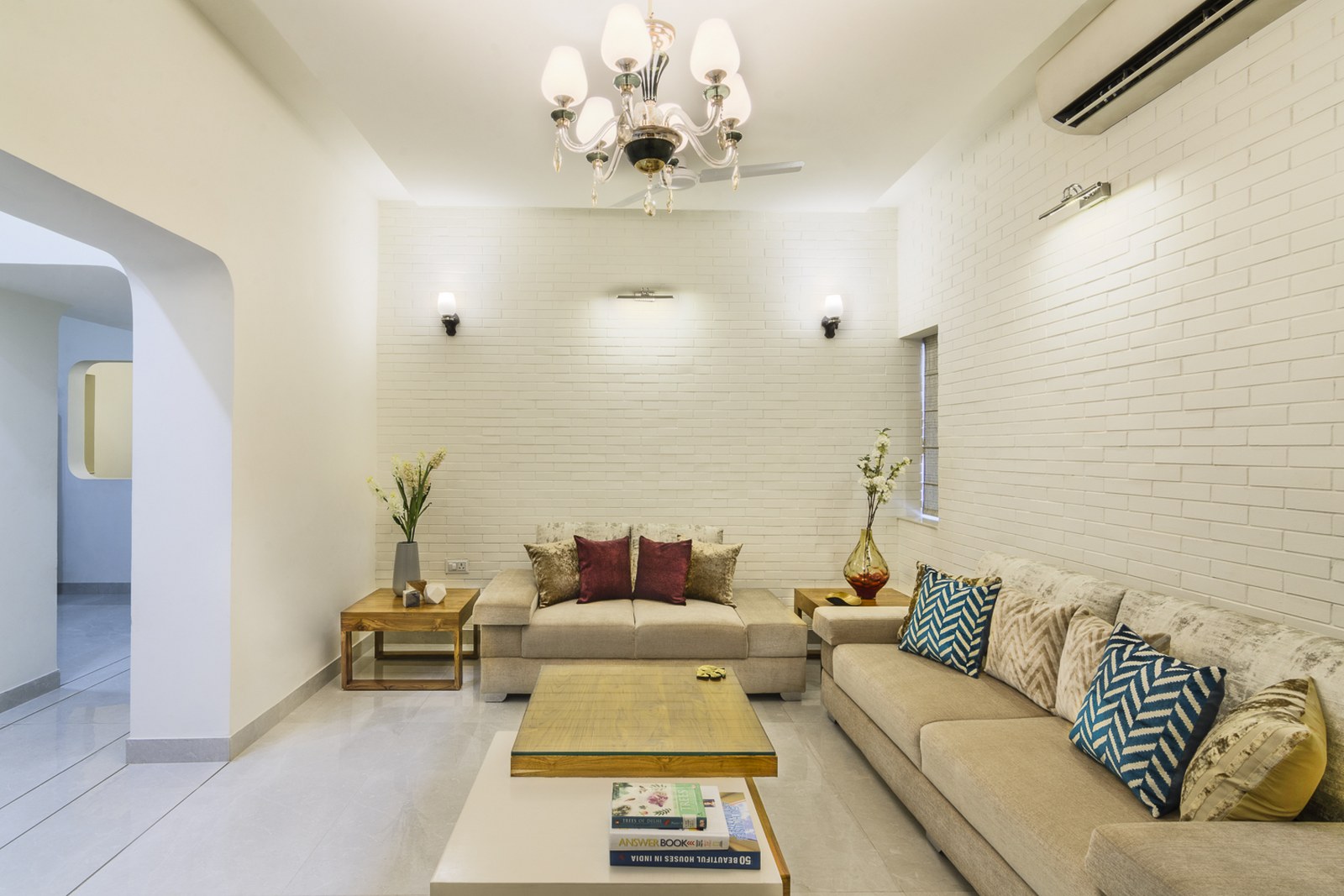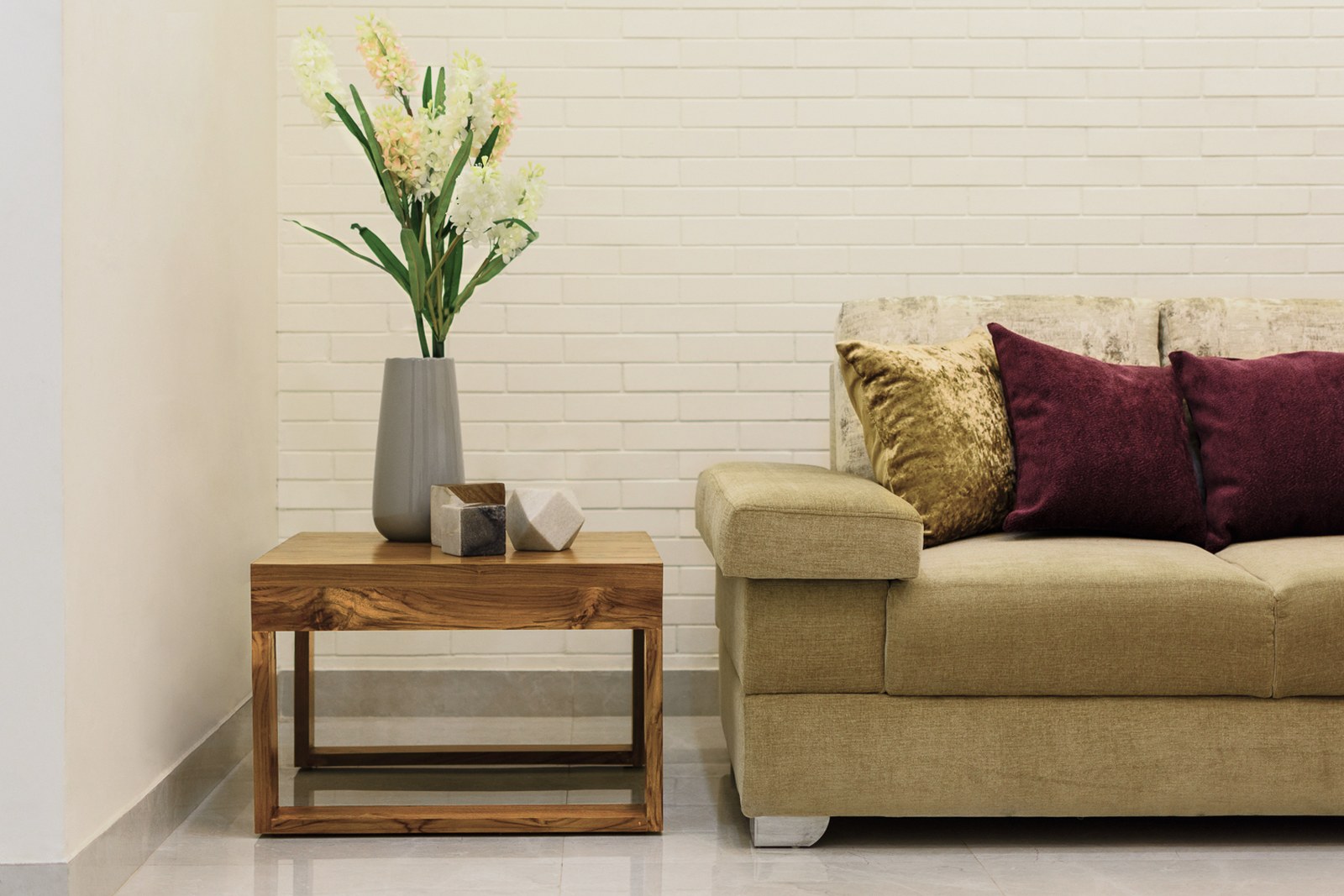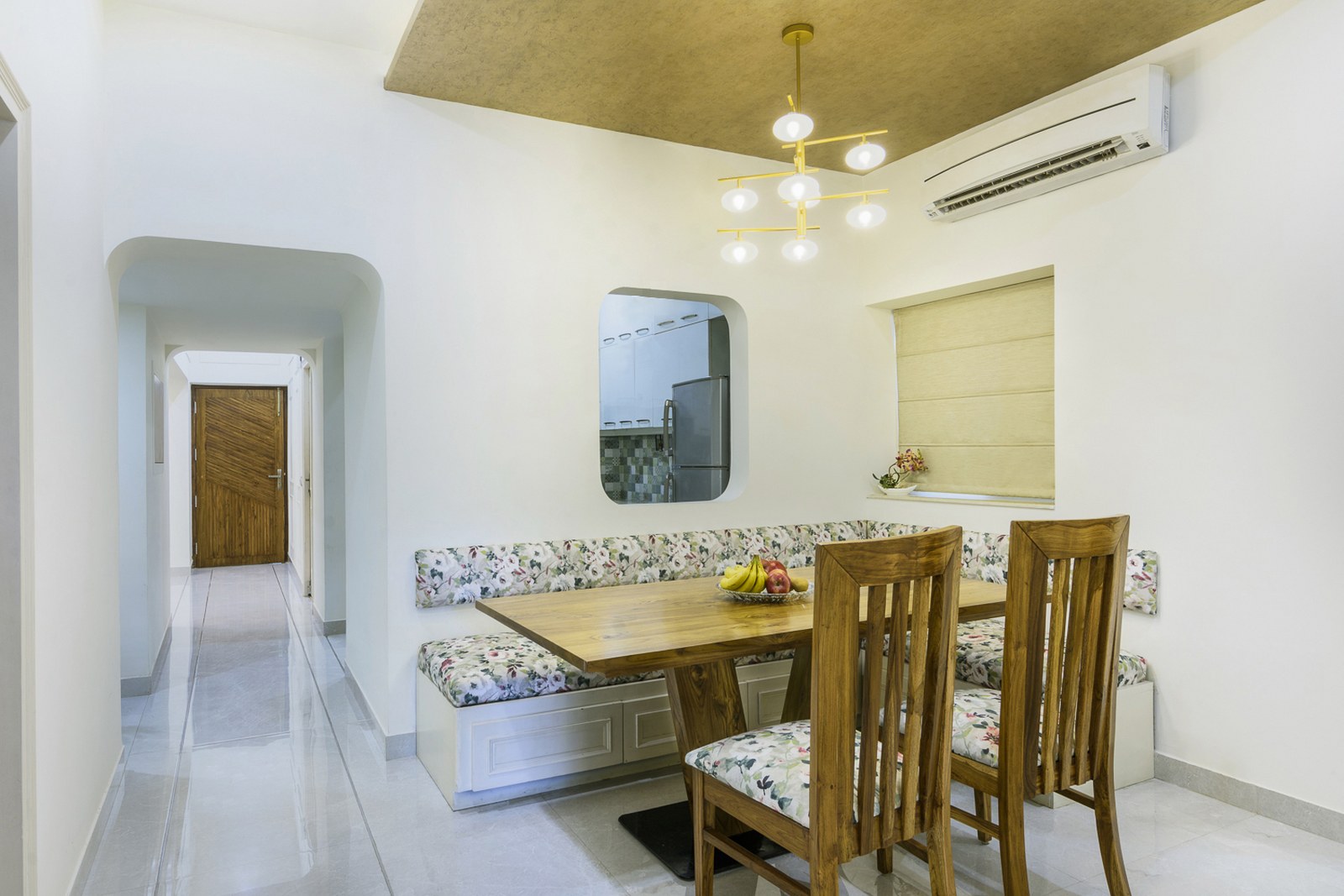 The material palette was rather an earthy one, comprising of white-painted exposed brickwork, white stones with inlay work as flooring, stone jambs, teak wood elements and neutral tones of fabric along with a few floral ones which were strategically used to enhance the volume of space. The subtle French paneling at the entrance area alluringly mimics the drawing area openings subsequently camouflaging the door to the den area.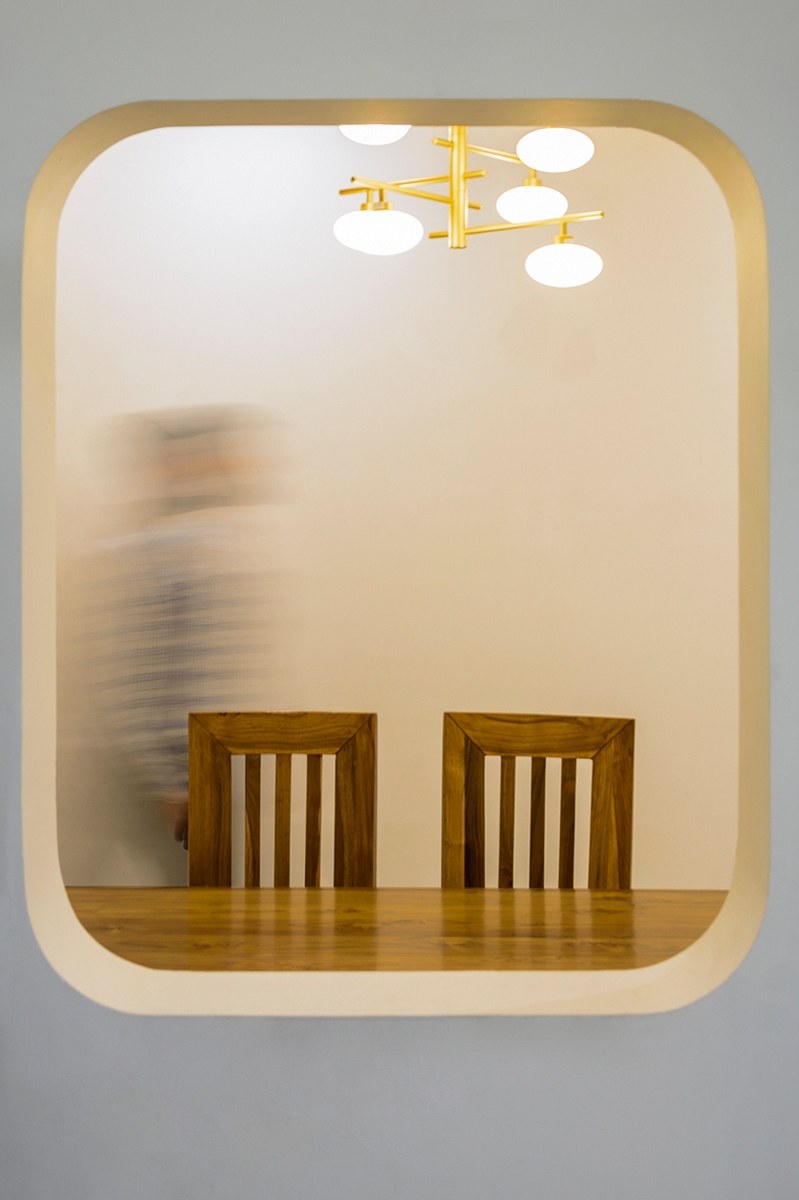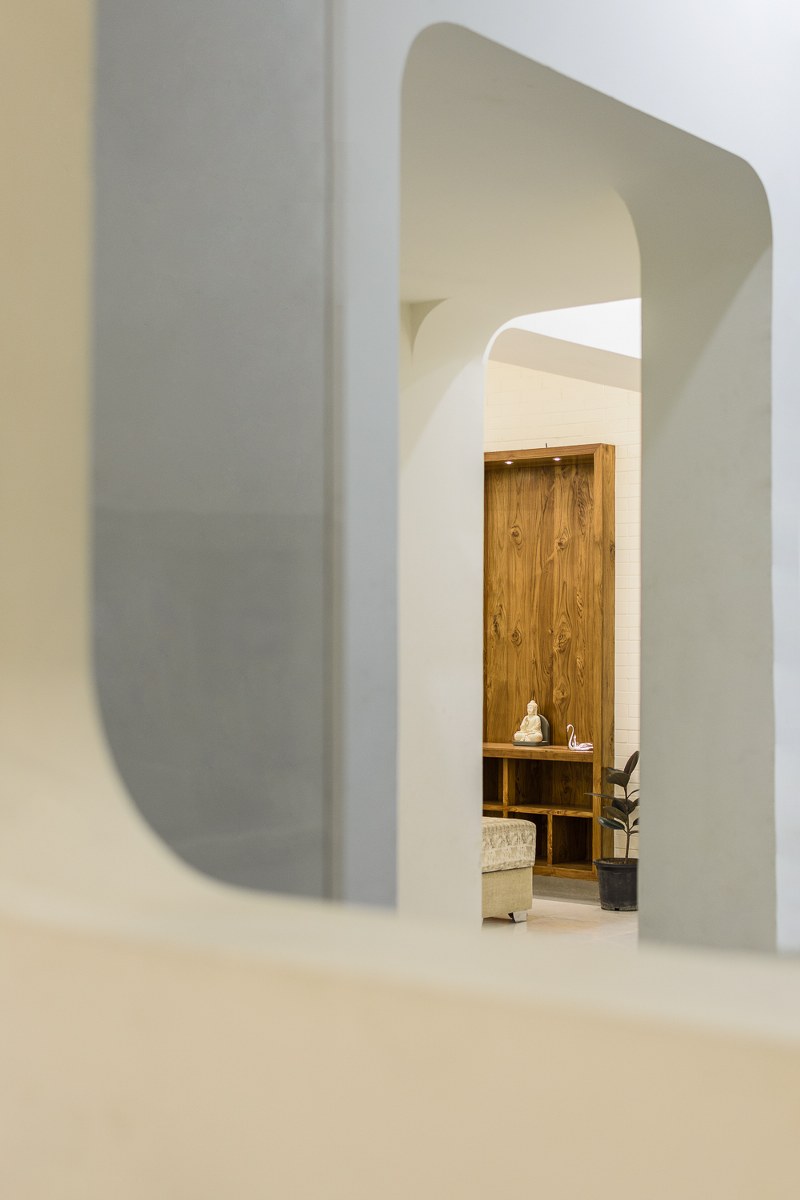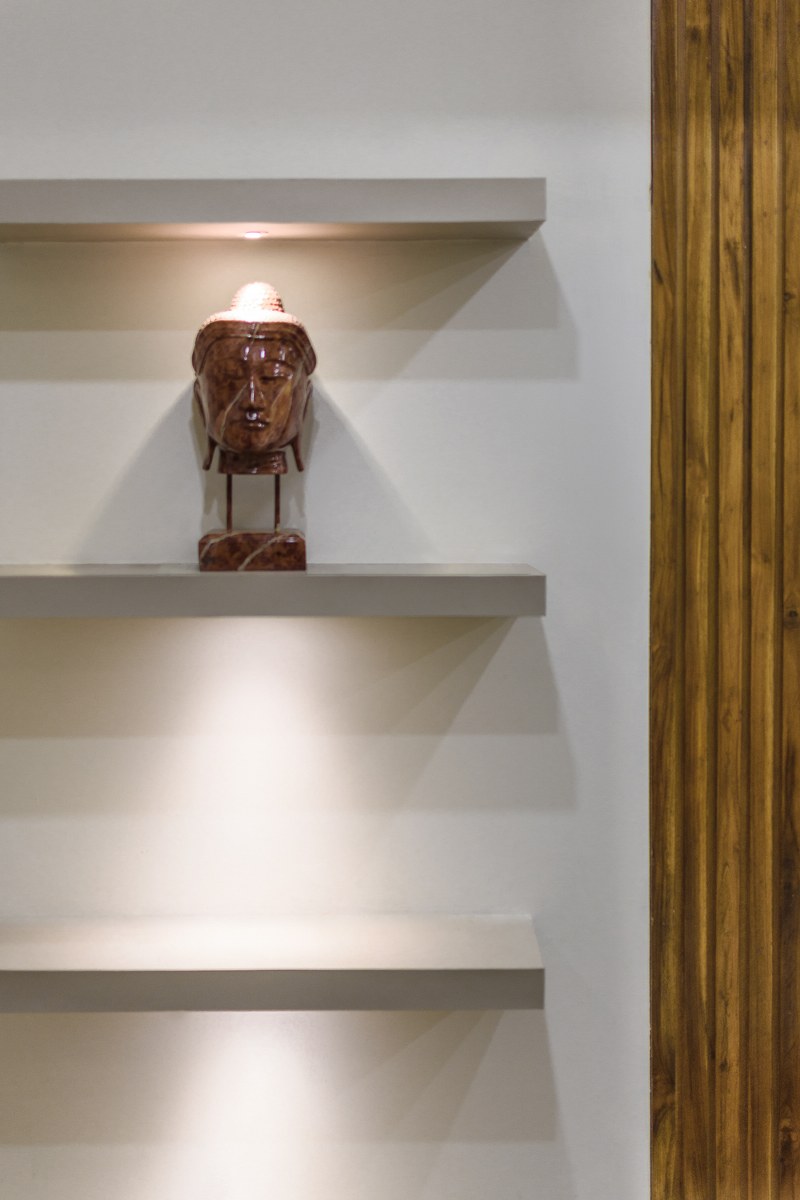 Considering the tight budget of the project, the attention was diverted towards making the spaces design-simple and detail-extensive. The design details were formulated to bring about distinctiveness and newness in otherwise uncomplicated and easy surroundings. A grand door with an expressive and bold cut pattern enhances the artsy essence of the house. The monotonous plain surfaces were cut through by details in teak wood.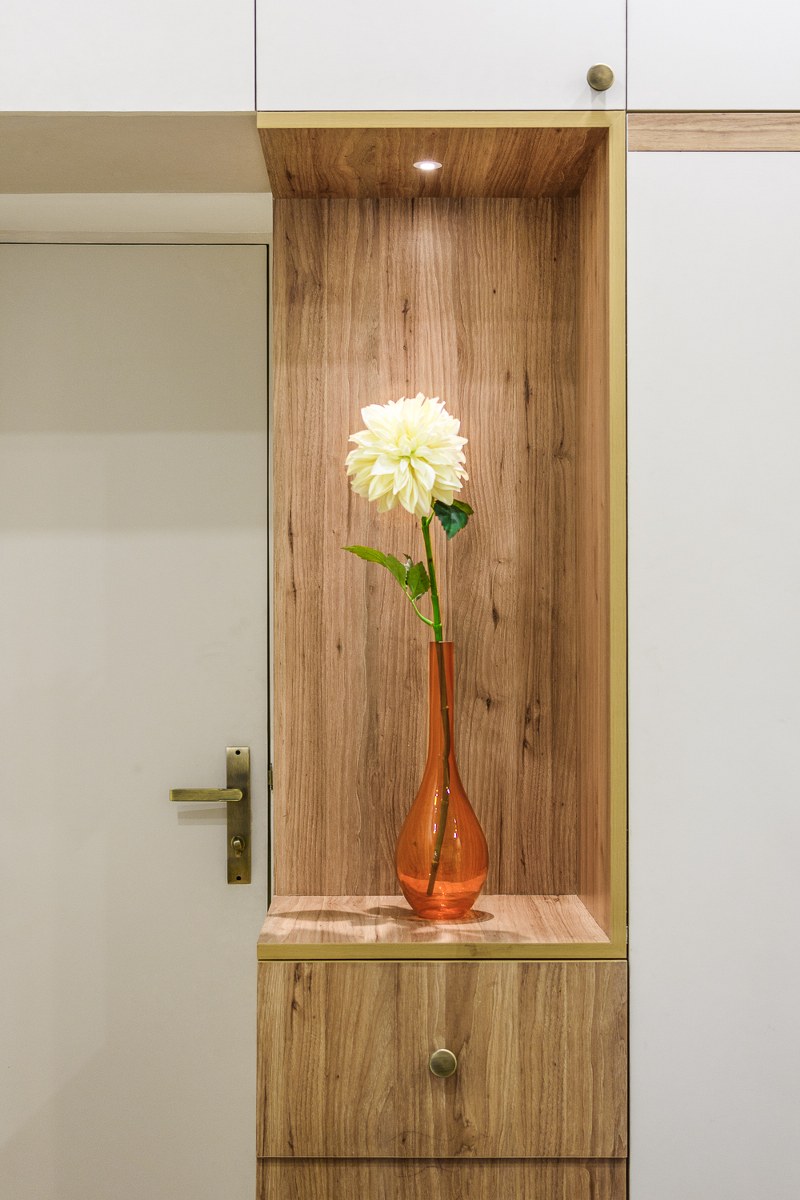 The warmth of the wooden tones punctured occasionally the stark white surfaces. Indoor plants were specially incorporated to complement the essentiality of whites. To total out the functional setting of spaces, it was important to frame the different elements and aspects of the residence into a cohesive package that integrates harmoniously.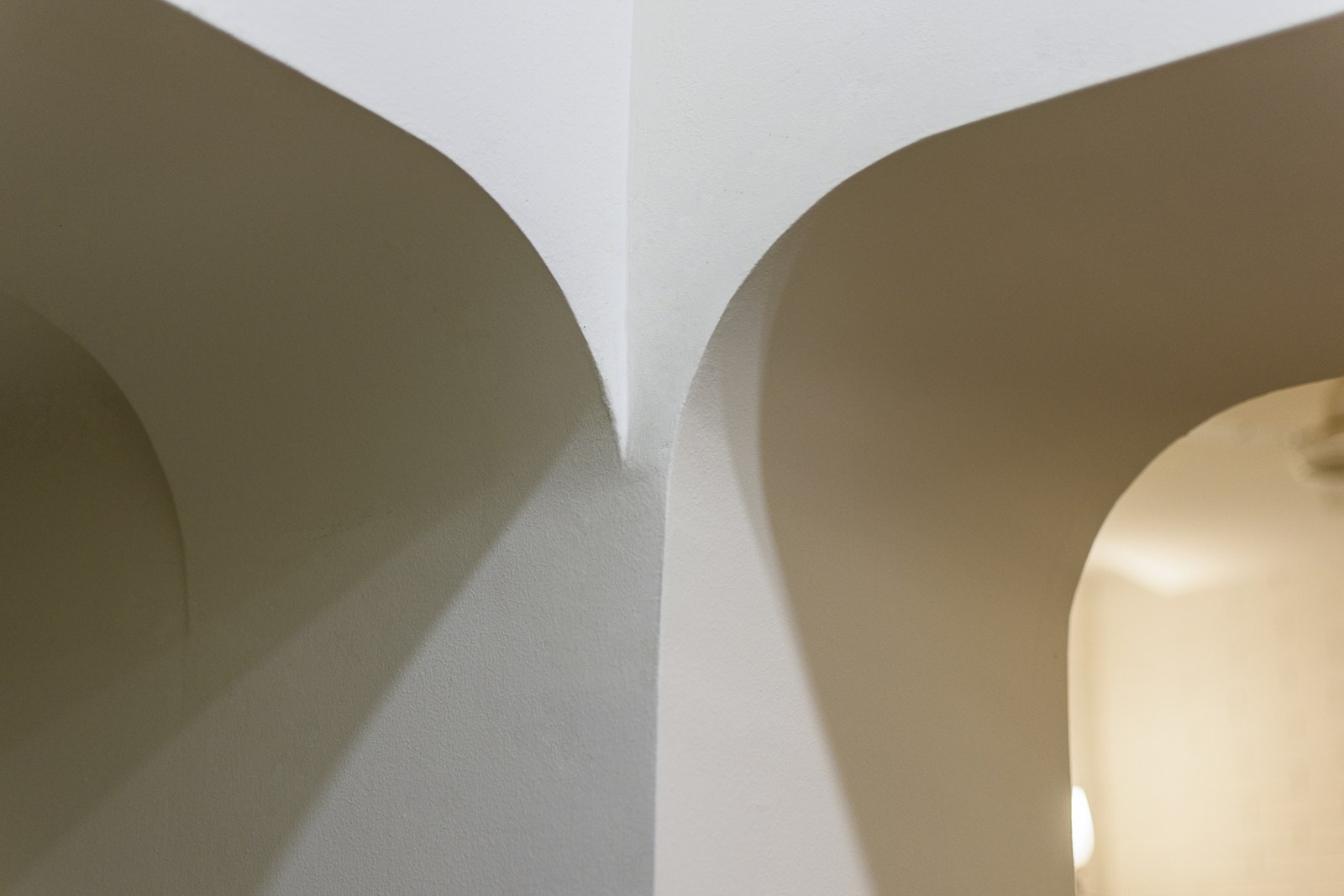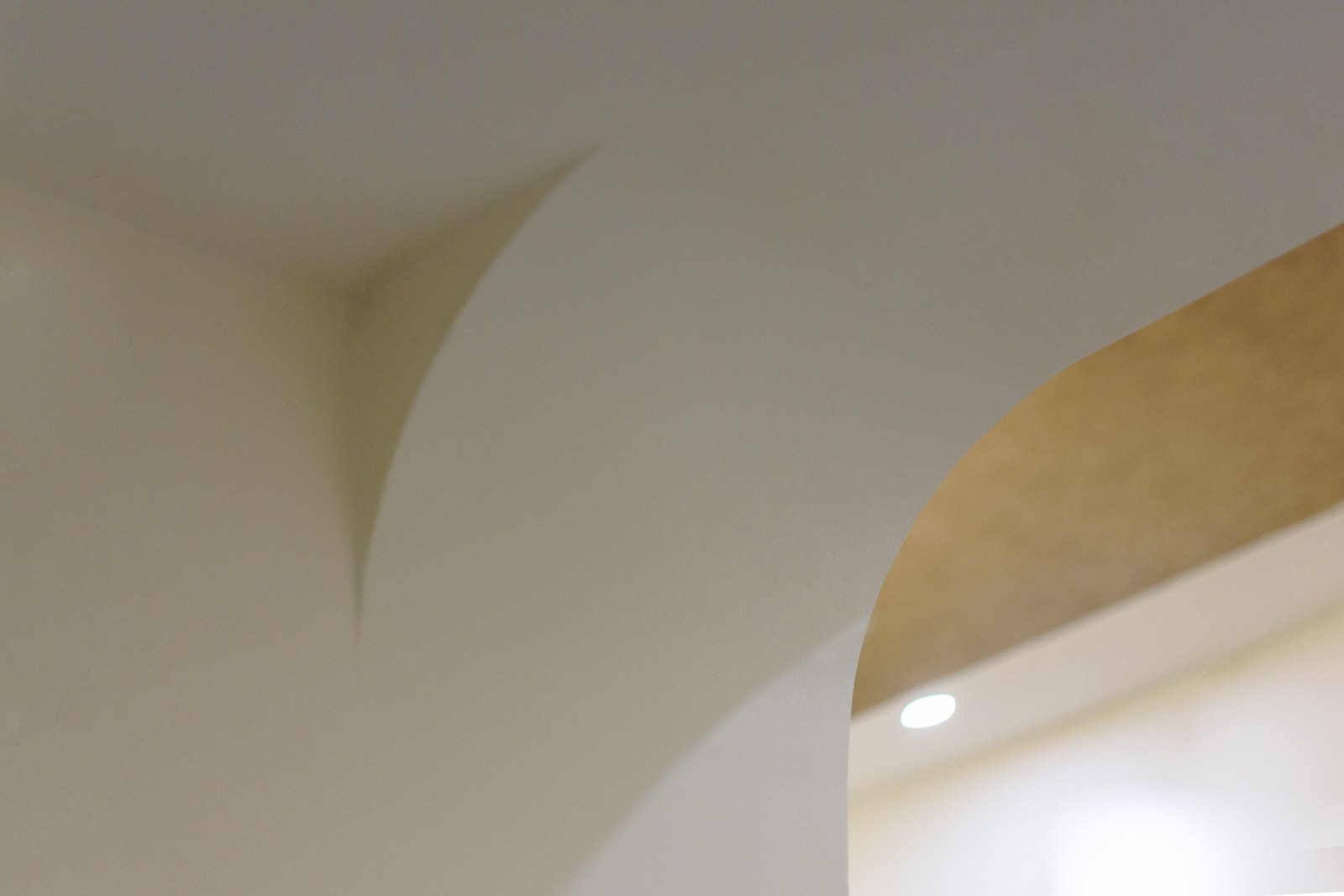 Our strongest belief while designing the residence was to develop a sense of homely environment and a feeling of belongingness which are the imperatives and is profoundly achieved through austere and sober designs, lending a breath of fresh air to the contemporary take.
FACT FILE:
Title of Project: Residence White Refuge
 Firm: Design Ethics Architecture Studio
Principal Architects: Poulomi Dhar, Jatin Gupta
Location: New Delhi
Area: 1150 sqft.
Photo Credits: Satish Kumar
Email: [email protected]
Website: www.designethics.co.in 
Instagram: https://www.instagram.com/design_ethics_studio
Facebook: https://www.facebook.com/DesignEthics/
About Firm:
At DE studio, we all come to work every day because we love to get involved in the design process. We offer design solutions based out of unbiased perspective and strive to inculcate essential aspects by putting ourselves in the shoes of the end-user. We give thoughtful insight into our daily experiences. We aim to impact people's lives in tiny, meaningful ways. We believe in the transformative power of illustrations and their ability to simplify communication, elevate the experience, engage and inspire people.
Every design studio has a story to tell. Ours has just started and it is already pretty interesting. We involve ourselves in both core Architecture as well as Interior Design. We came into being somewhere in the middle of 2016, with a hunger to work, grow and connect. Since then, we have had the pleasure of working with various wonderful clients and in varied sectors – Residential, Hospitality, Retail, Offices and more.