Fosters+Partners Designed The New Railway Infrastructure For Saudi Arabia.
Designer: Fosters+Partners 
A 450 kilometer-long (280-mile) rail link connecting Saudi Arabia's major cities Makkah, Madinah, Jeddah, and King Abdullah Economic City has been completed by Foster and Partners who designed the four stations.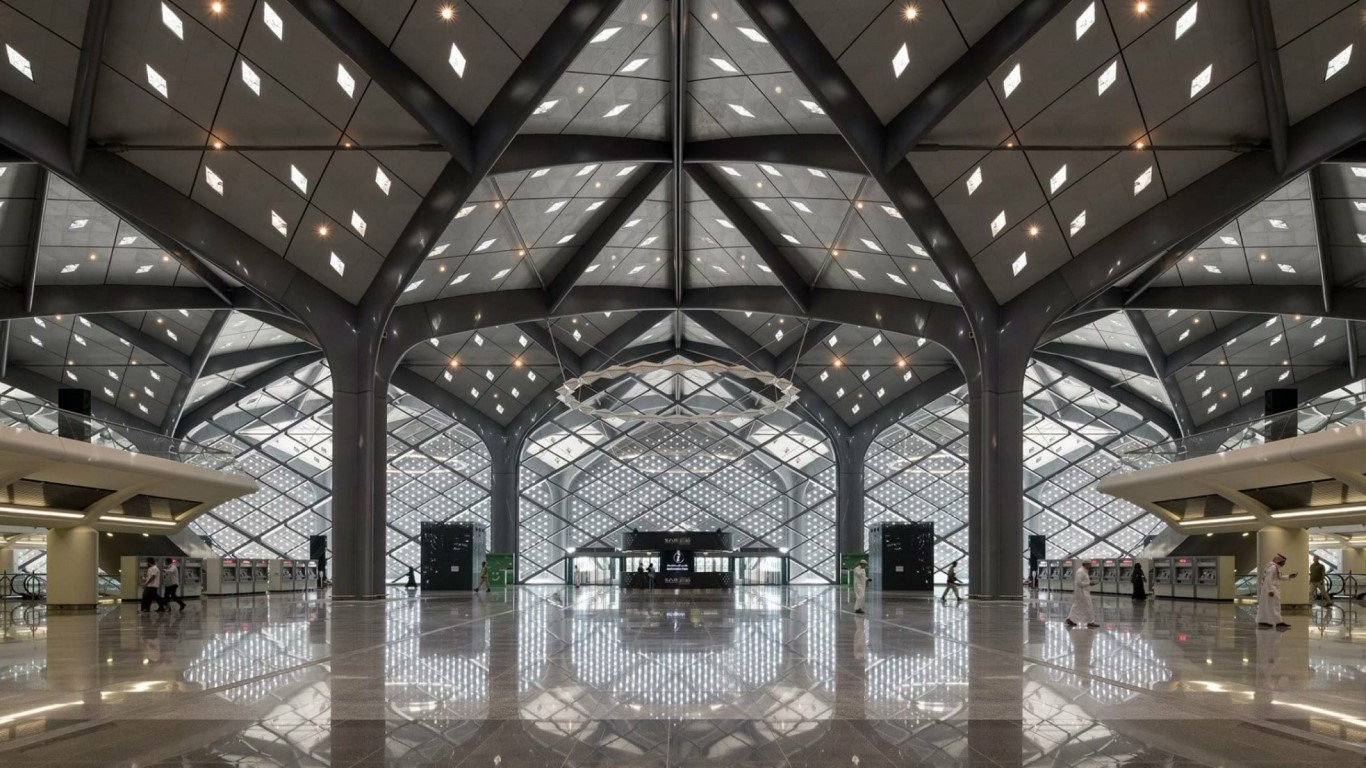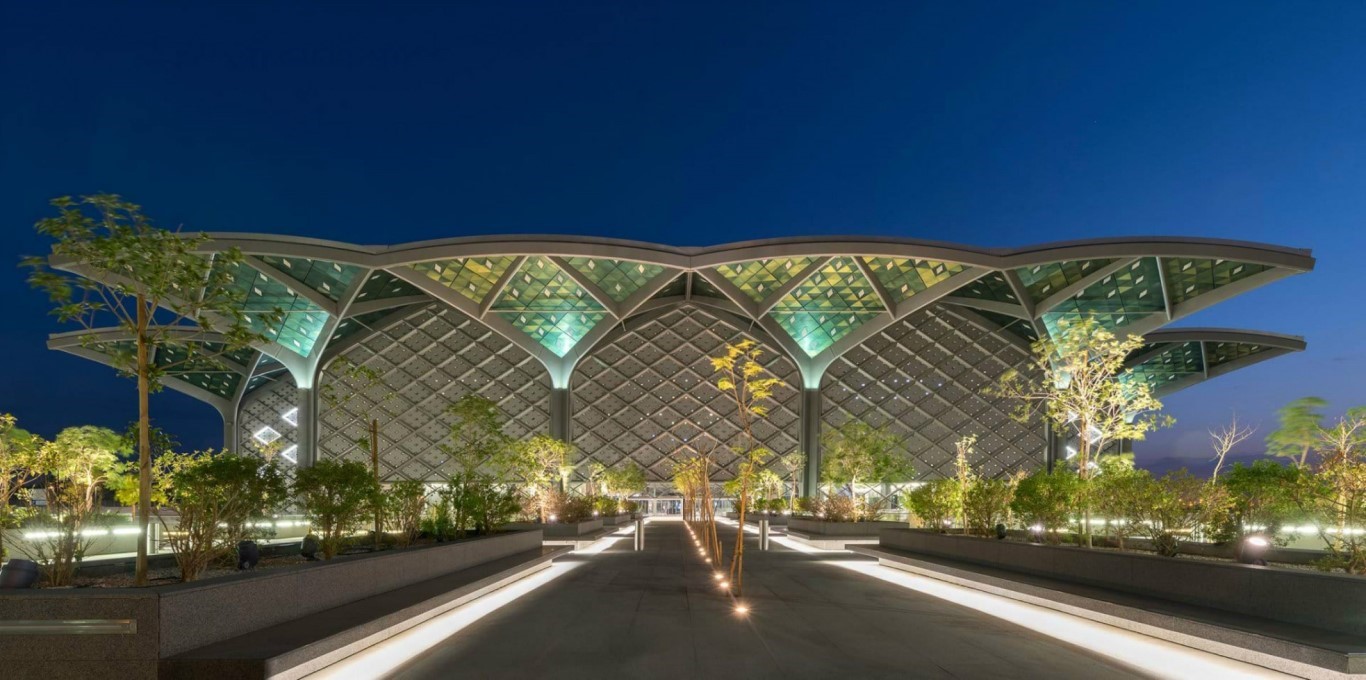 Inspired by the ancient architectural traditions of the region, the stations that comprise the Haramain high-speed railway provide a shaded retreat from the sun while creating a new infrastructural spine for the country.
The stations were built by using a modular approach, as Foster and Partners adopted consistent design elements throughout the four stations. The modular system means that each station could be designed to fit its site and that in the future the grid can be extended to increase capacity. The steel columns and arches form freestanding structural trees that are repeated on a square grid and connect to form a flexible vaulted roof — a gesture that references the colonnades found in much of the region's traditional architecture. the vaults in each station are of a different color, responding to the identity of the different cities.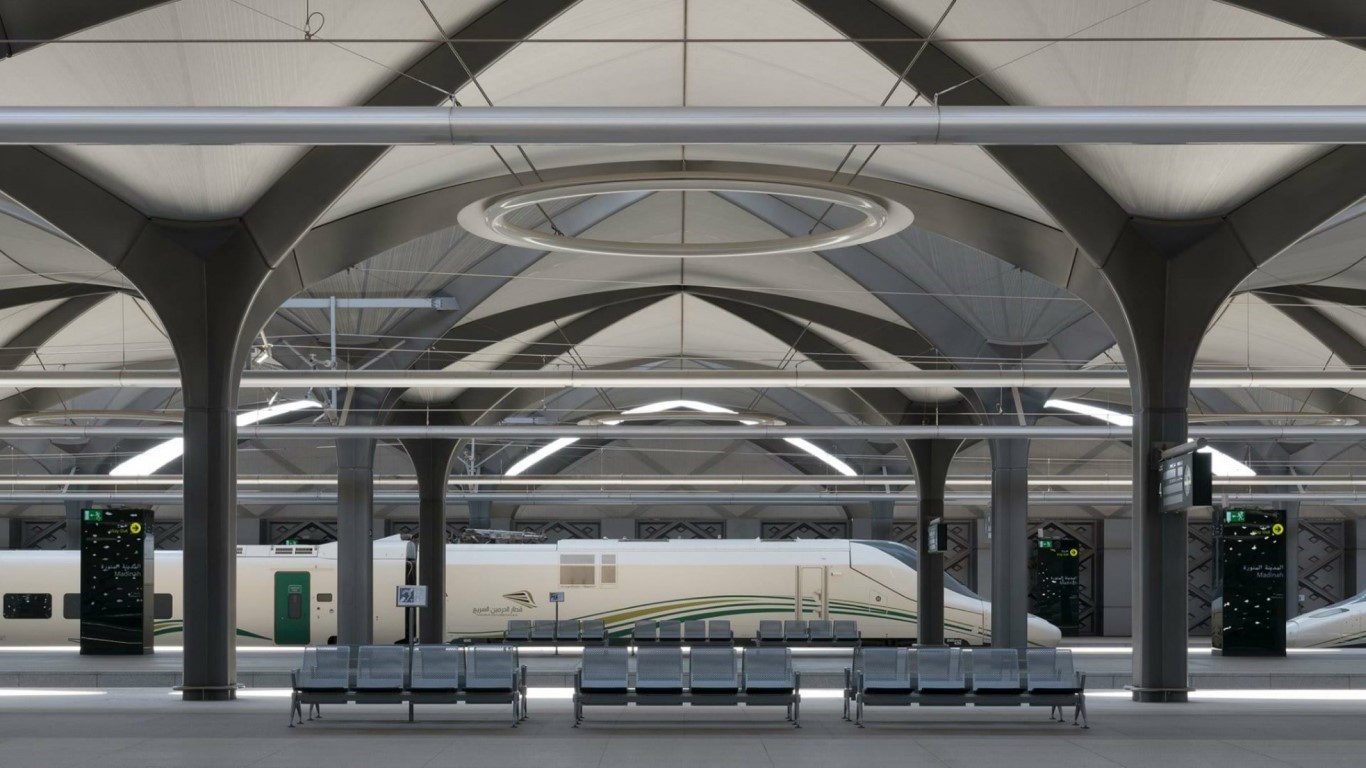 As the stations must serve up to 20,000 passengers per hour, the arrangement of spaces follows the direction of travel and helps passengers navigate the stations intuitively, they are essentially designed to offer a unified appearance to between 60 million and 135 million passengers anticipated to use the high-speed line each year. With trains running at a maximum speed of 300 kilometers per hour (186mph) it will take 2 hours and 20 minutes to travel between Makkah and Madinah. operations will begin with 35 trains that can carry up to 417 passengers each. All of the stations have been designed so that they maintain low ambient temperatures without the need for using mechanical cooling. Large fans and misting devices have also been installed on the platforms to keep this area cool. The vaulted roof and walls contain small openings that draw beams of daylight down to the concourse level, carefully controlling the intense glare from the sun and creating a calm, atmospheric and well-lit environment that can provide a respite from the country's heat.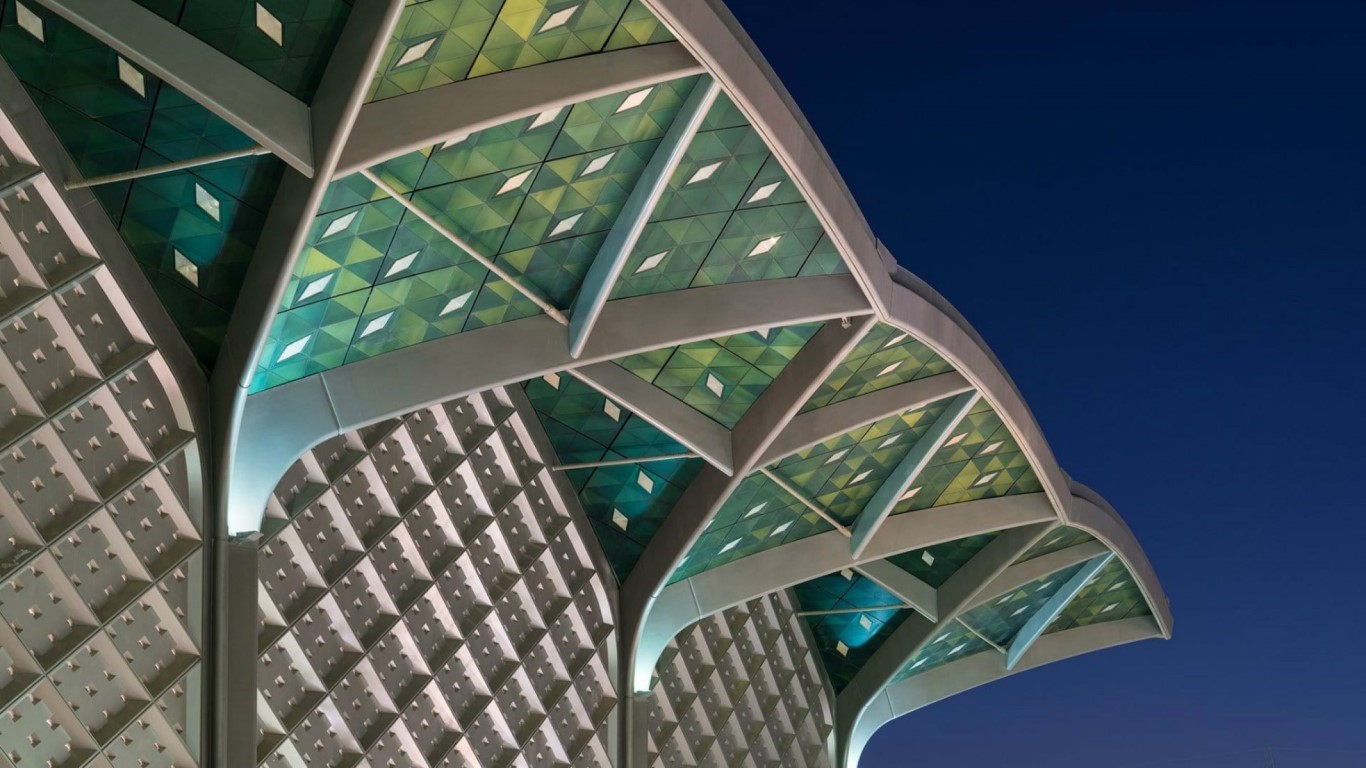 As the design and construction of the stations were carried out independently from the civil works and track installation, the stations were designed, and workflows planned, to allow civil works to continue in parallel. in addition to operational and structural flexibility, the stations also offer seamless connections to other intracity transport networks, particularly as Foster and Partners also designing the Jeddah metro system, which will connect to the high-speed station in the city.
Designer: Fosters+Partners 
Source: Arch20