&nbsp
The Office space with minimal approach and bringing transparency in design. The entire office is zoned according the function and keeping maximum occupancy in consideration. Bringing the color palate to cooler tones and uplifting the space with hint of green, was the design strategy in order to provide a better working experience for the employees.
Minimal Yet Vibrant Context Along Bold Palette Elements | Kaksh The Design Studio
Visit: Kaksh The Design Studio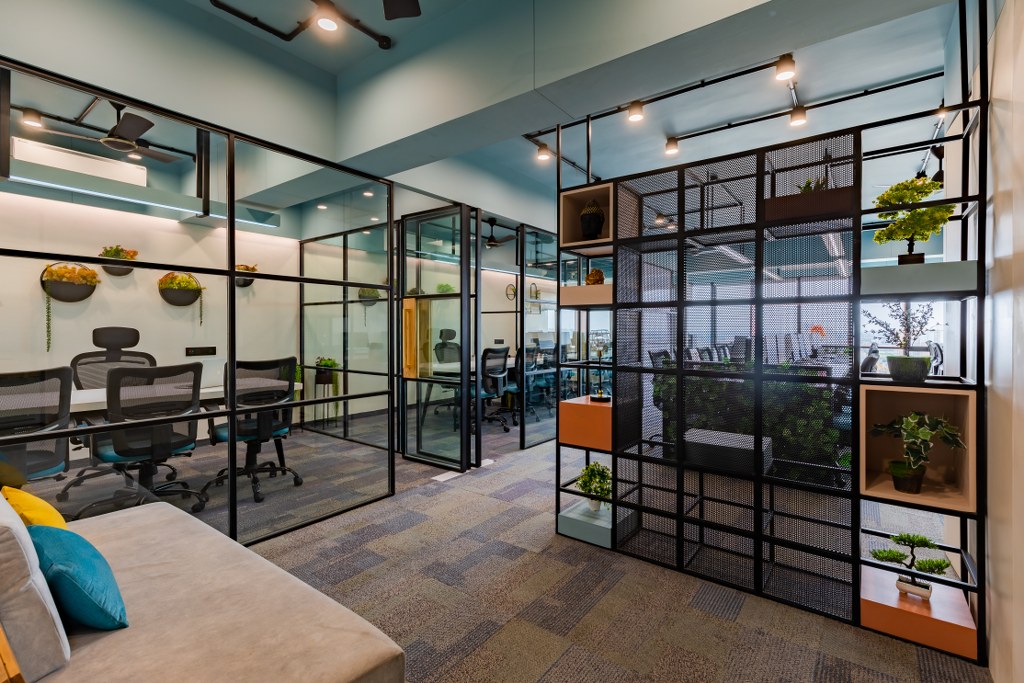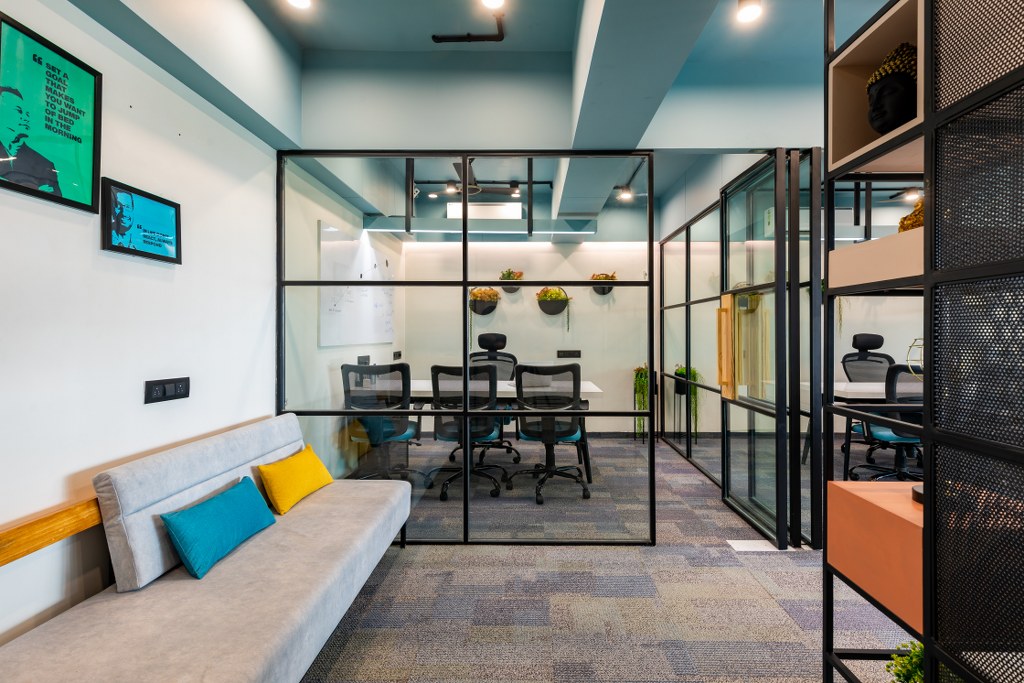 The entire space is divides through metal sections bringing bold and minimal look to the divisions, while the partitions with the wooden vibrant popups are complementing the same in the subtle and playful manner.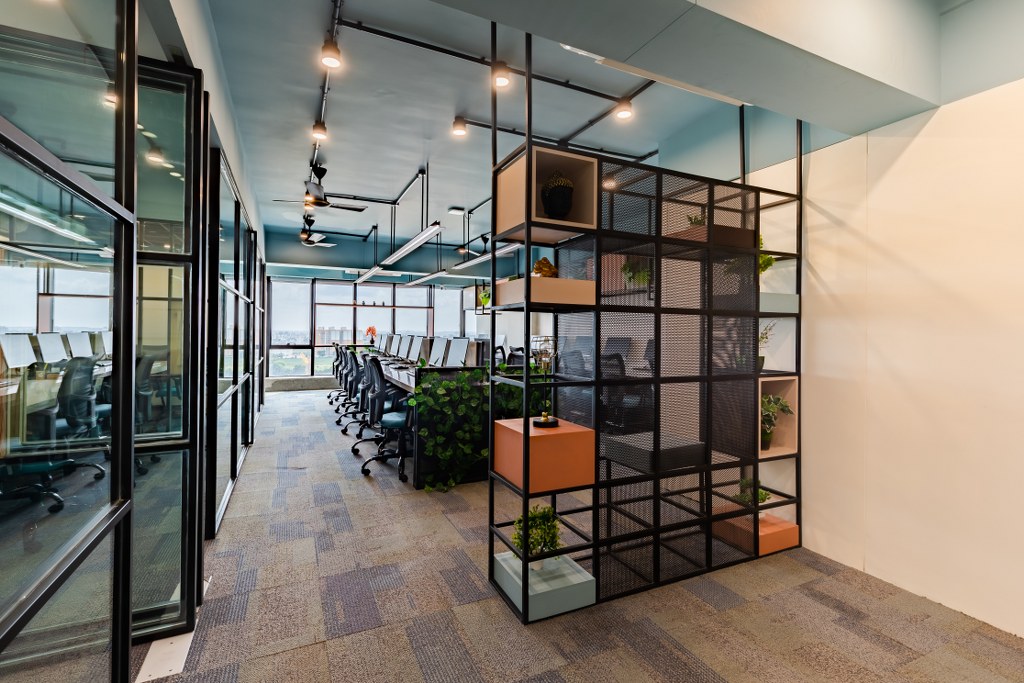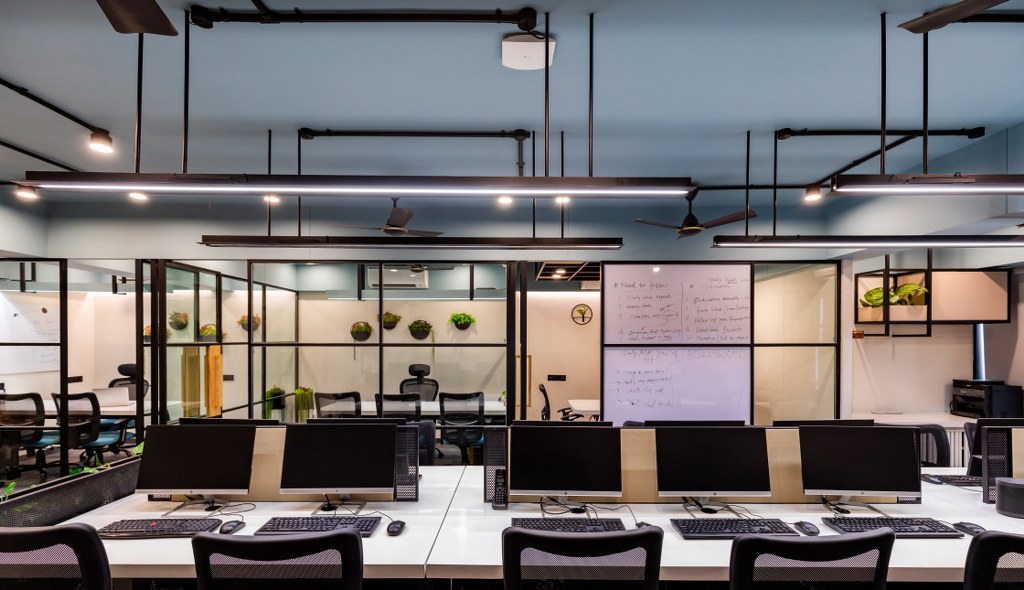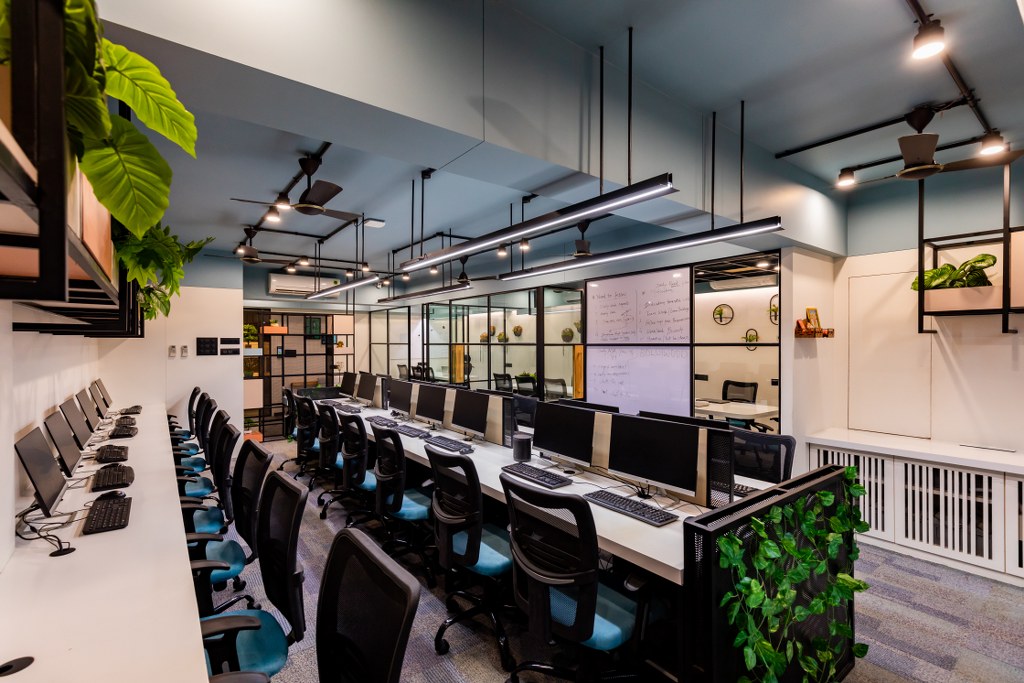 The efforts of balancing the voids with the flow and bringing clean lines over the floor is reflecting over the design.
Not to miss the handle details over the partitions and the planters hanging over the walls of office which is accepted as a highlighting piece over space.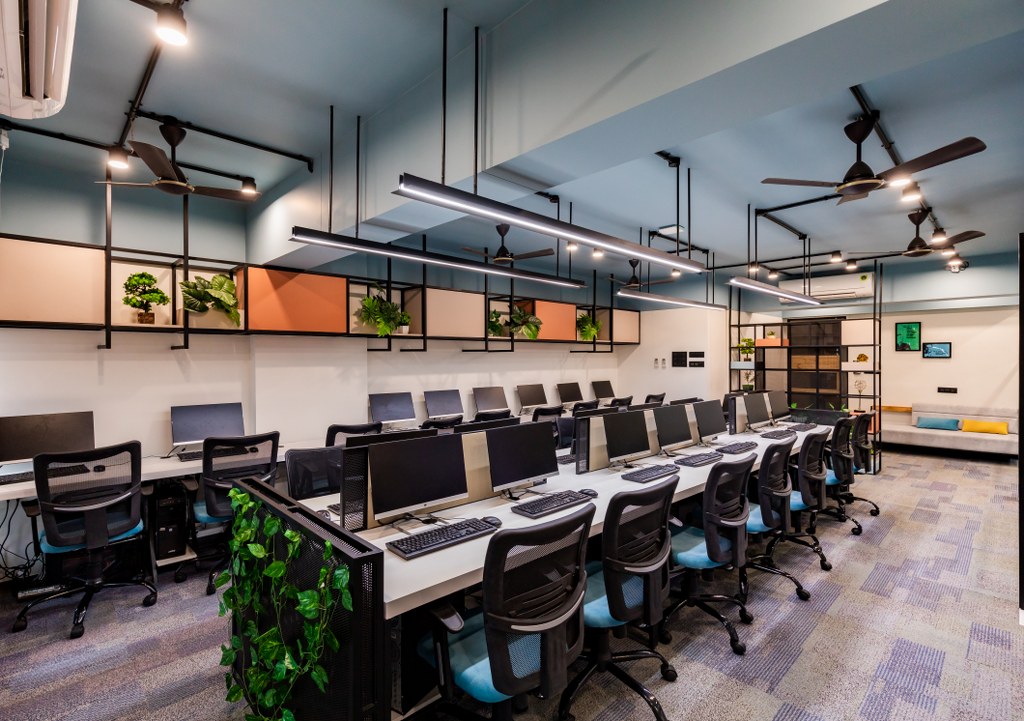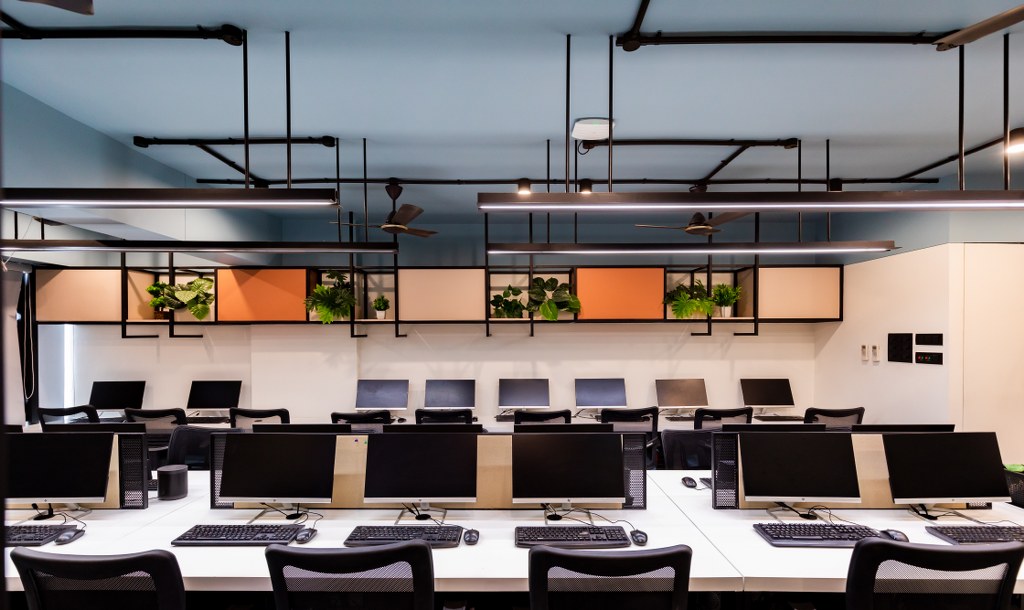 The ceiling is kept exposed and plain through profile light, with shade of blue over the entire ceiling.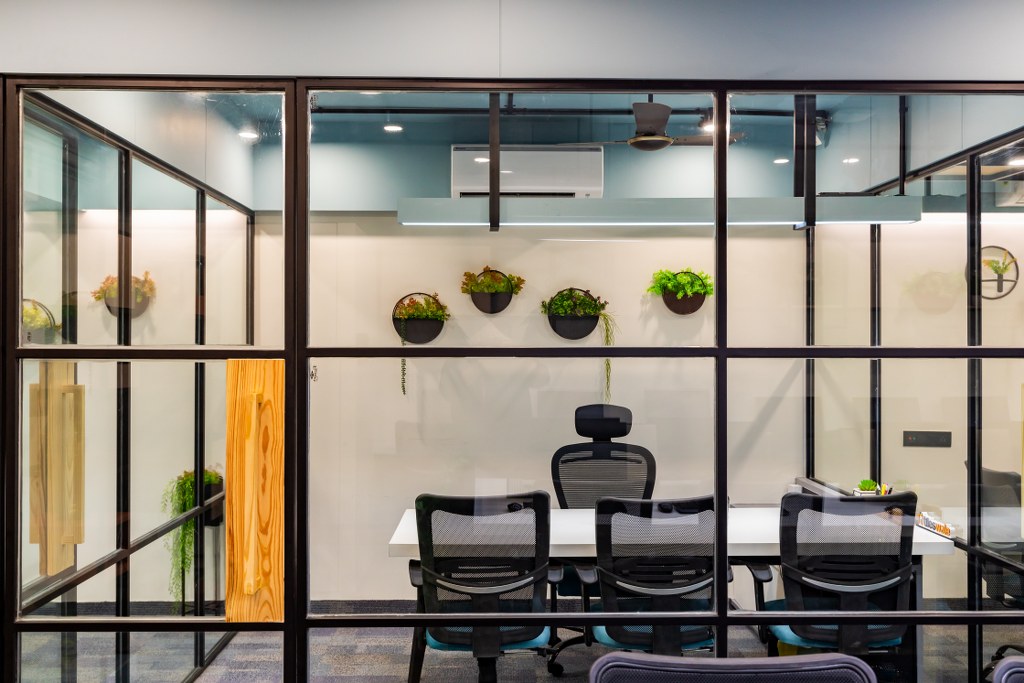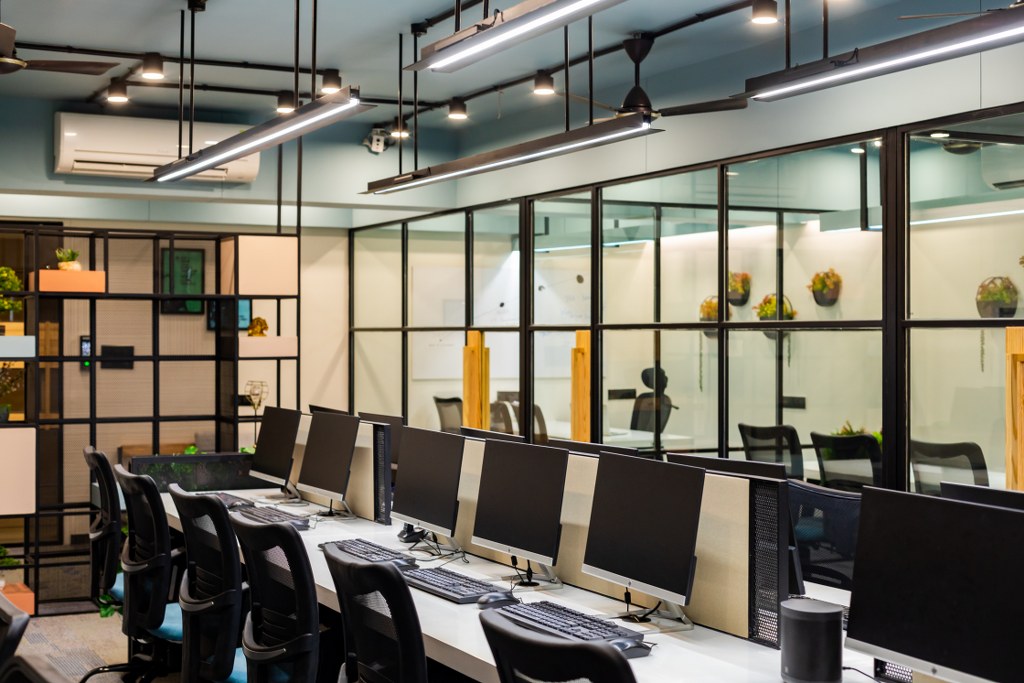 This IT office is a space that explores both minimalistic and explosive interior. A space which comforts with minimal yet vibrant context along bold elements.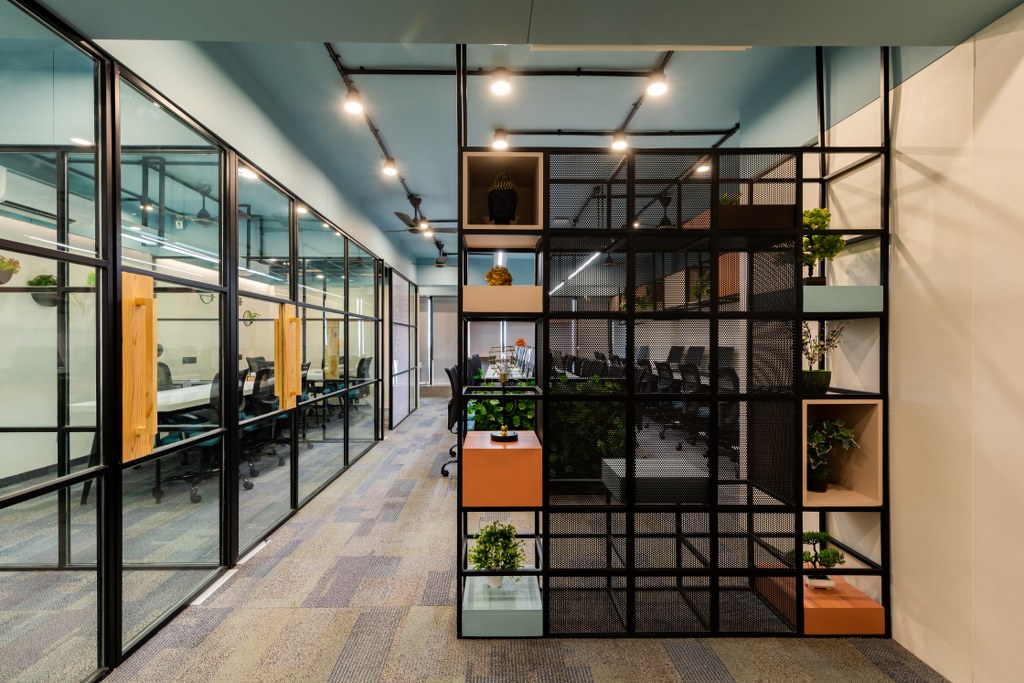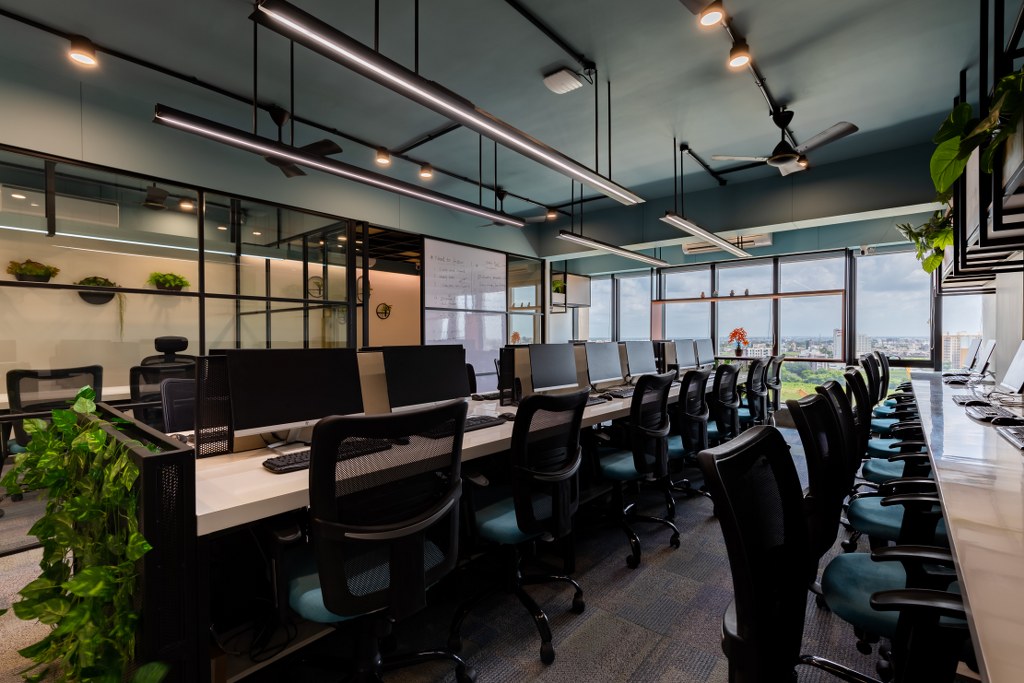 Bringing divisions regarding the functions and uniting the same through interior. An office with the vision.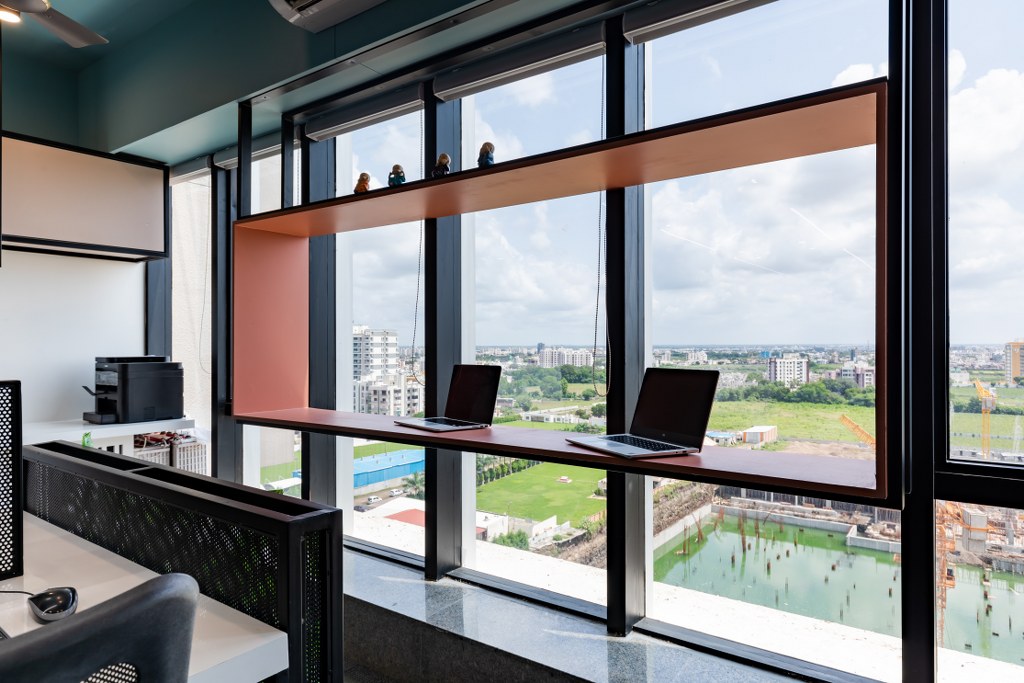 Fact File
Designed by: Kaksh The Design Studio
Project Type: Office Interior Design
Project Name: The Sky Cube
Location: Rajkot, Gujarat
Year Built : 2021
Duration of project: 3.5 Months
Project Size: 750 Sq.ft
Project Cost Appx: 18 Lac
Principal Architects: Kishan Baraiya, Harsh Menpara
Photograph Courtesy: Bhargav Thobhani
Content Courtesy: Akaar
Products & Materials: Lighting: Wipro India | Paint: Asian Paints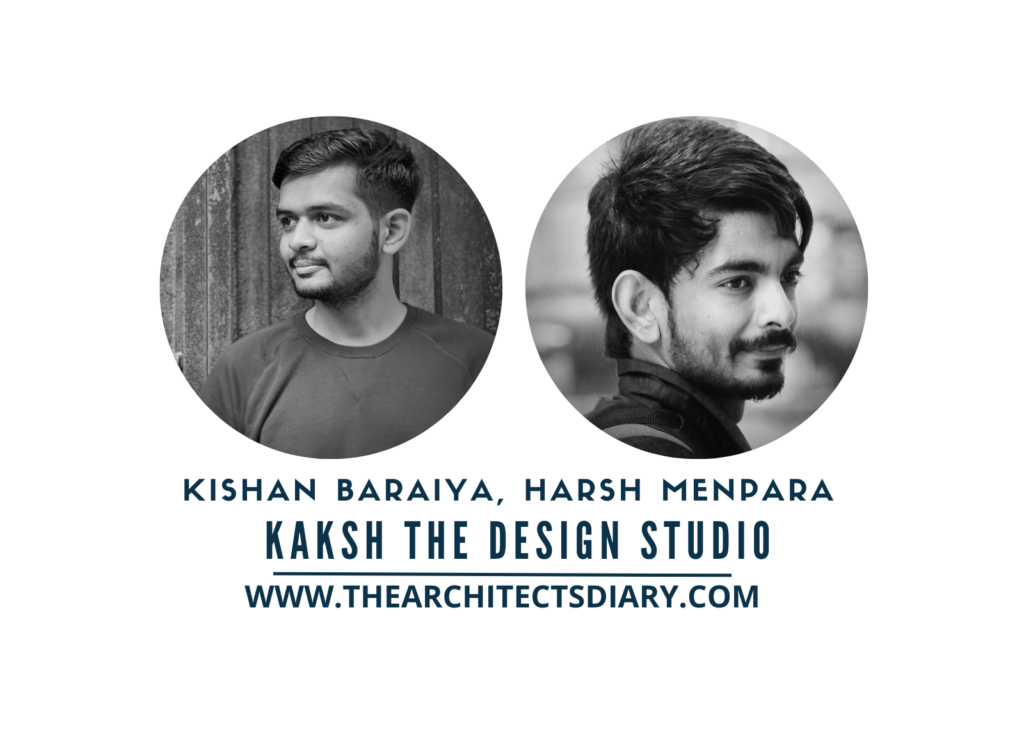 Firm's Instagram Link: Kaksh The Design Studio
For Similar Project>>Modern Design Approach With A Hint Of Minimal Chic