&nbsp
This modern design house is to meet and desires and needs of each family member in mind. We believe a home must be a reflection of one's persona. Here the idea was to create this house in the modest, 7750 sq. ft. west facing plot. Understanding the family needs was more important, but keeping aesthetic in the focus. We designed the whole house sophisticated yet luxurious. Each space is a reflection of their aspirations for a modern and luxurious lifestyle.
Luxury and Sophistication form the Core Elements of this Modern Design Home | 4th Axis Design Studio
Visit: 4th Axis Design Studio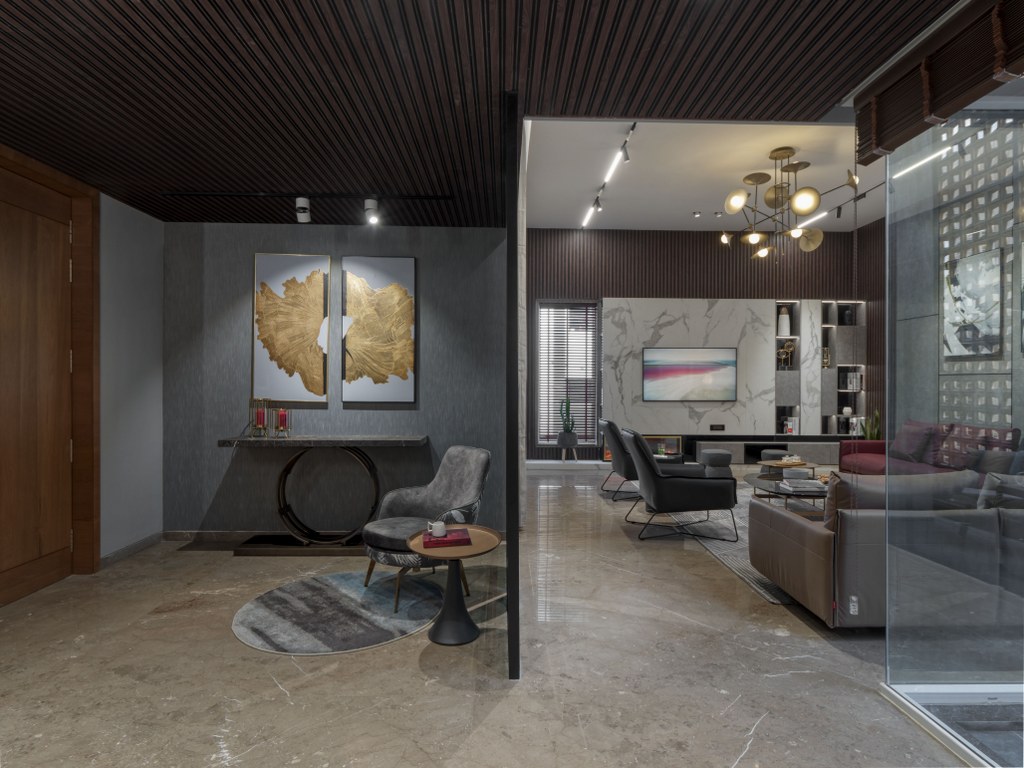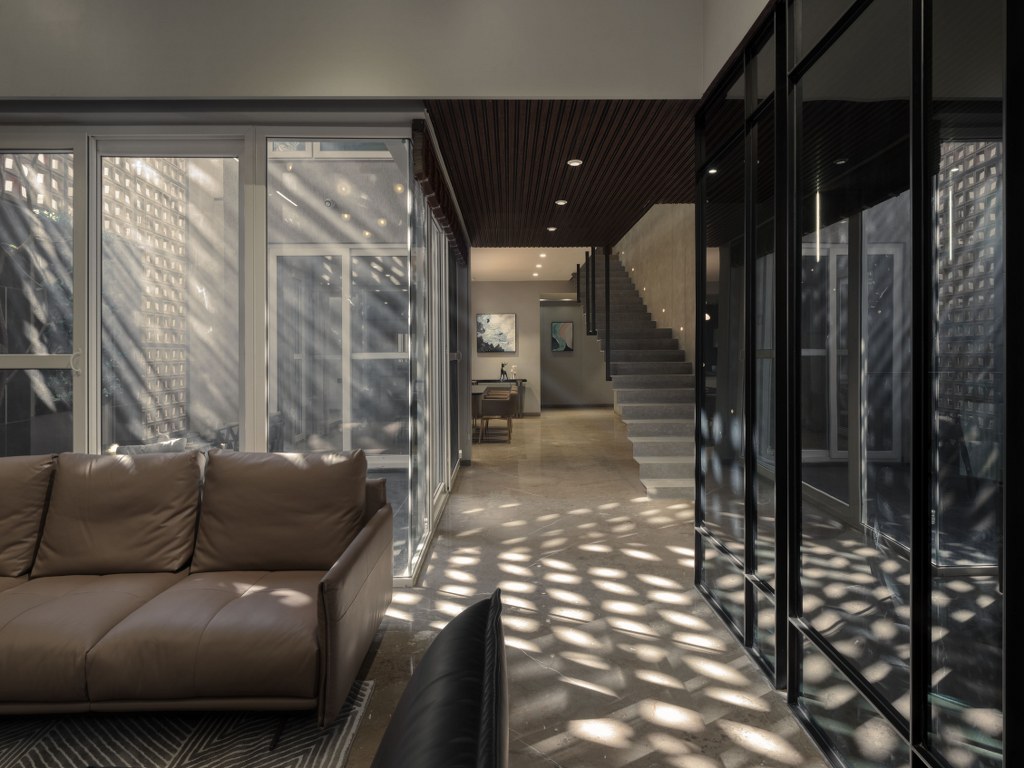 Approaching towards the First floor is Courtyard, Dining, Kitchen, Two bedrooms and Living area. The slab of Living room is elevated above to make it look luxurious and grand. The living, dining and bedrooms overlook the courtyard at different levels.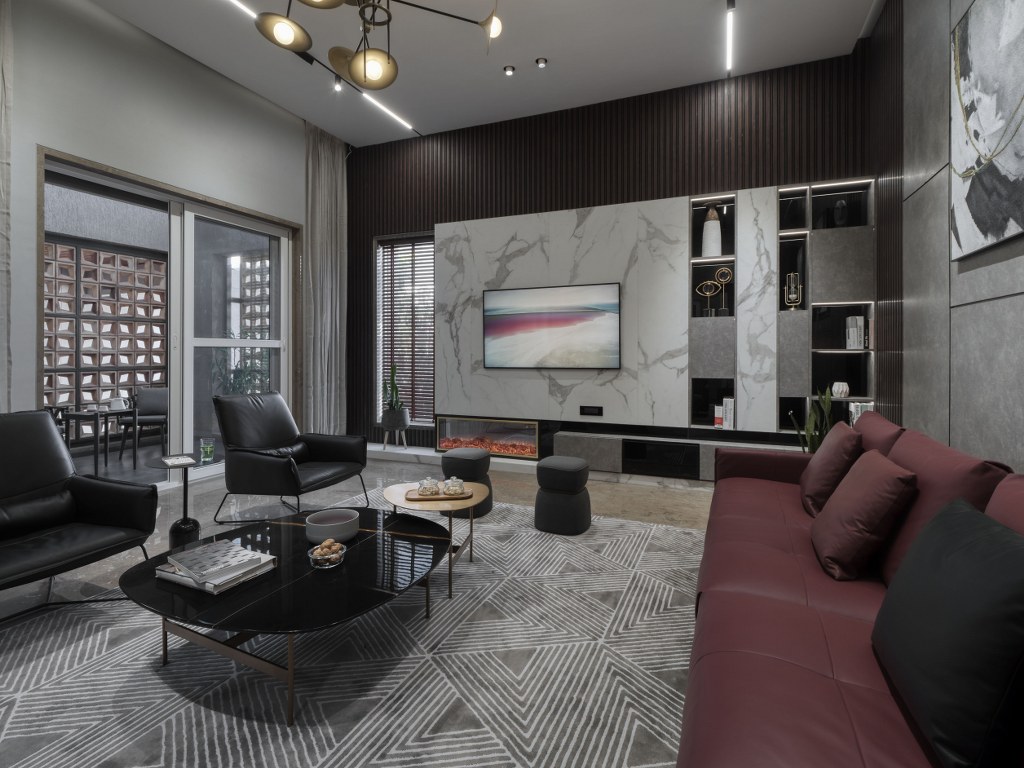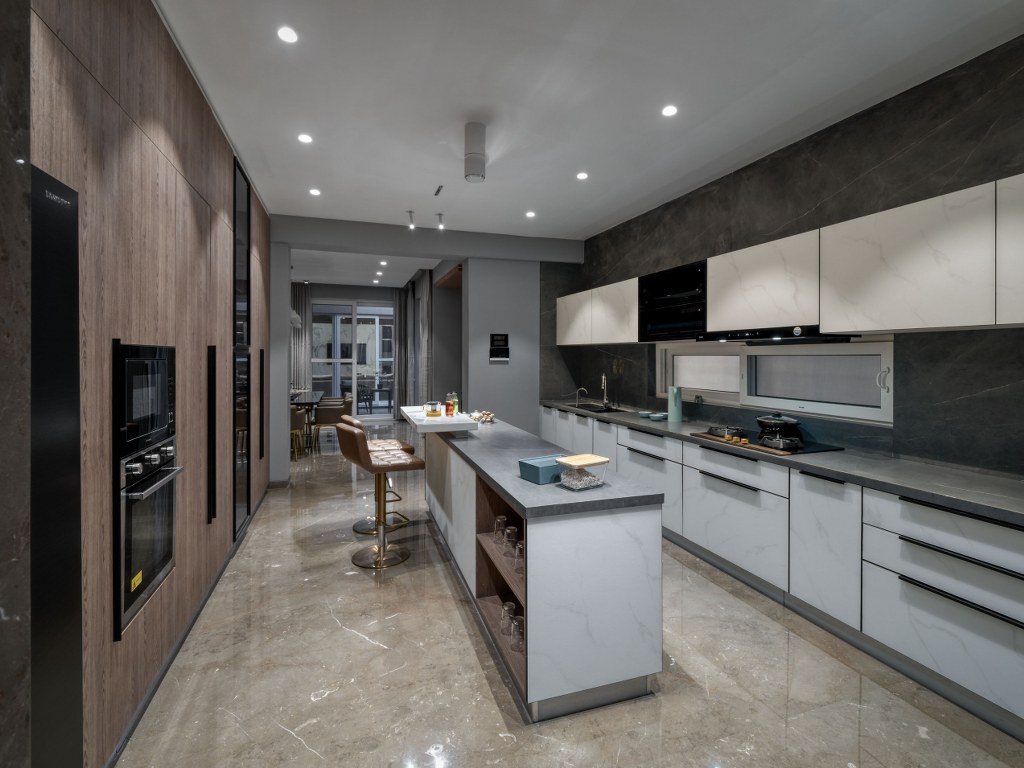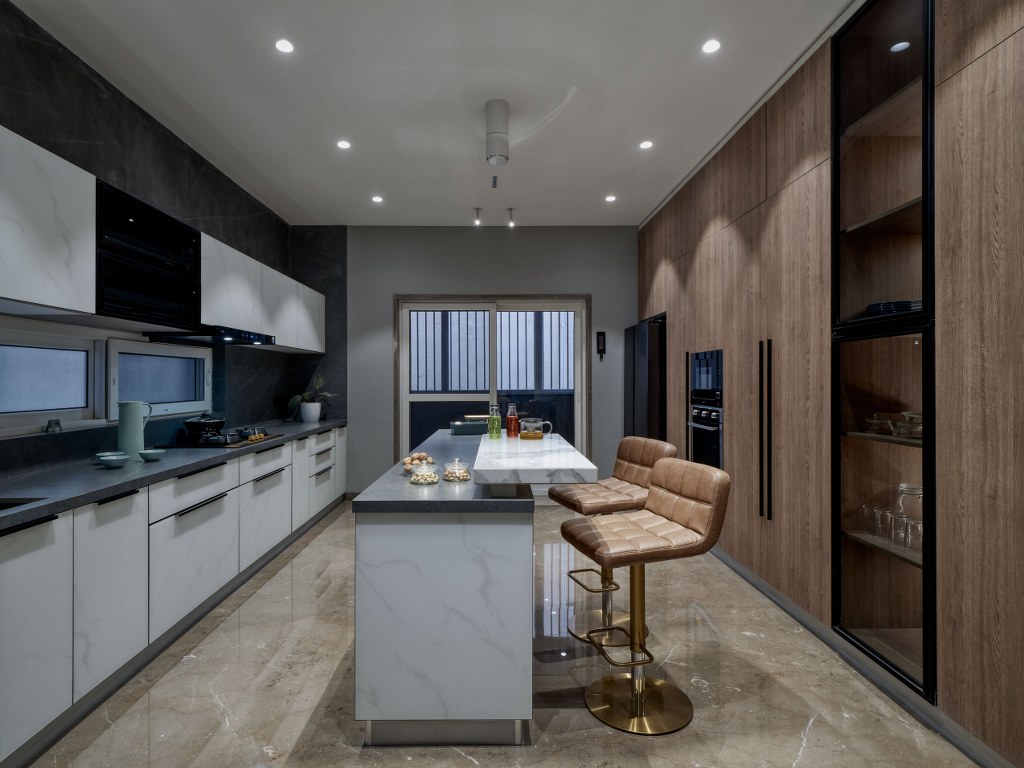 The added challenge of bringing in plenty of natural light and ventilation from the east side courtyard wall with the terracotta brick for shades and shadows during morning. A metal staircase connects to second floor captures attention from each space of the house.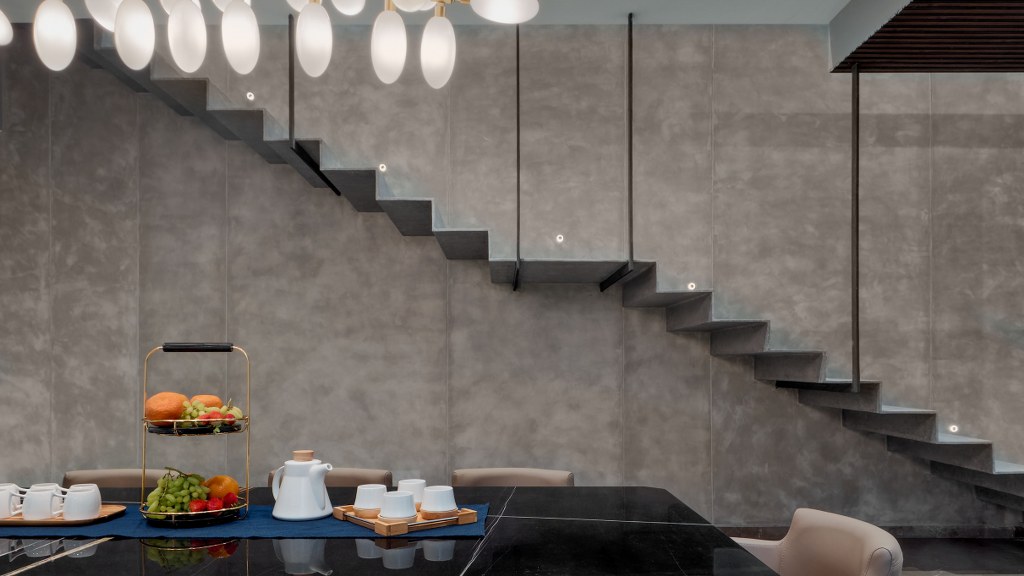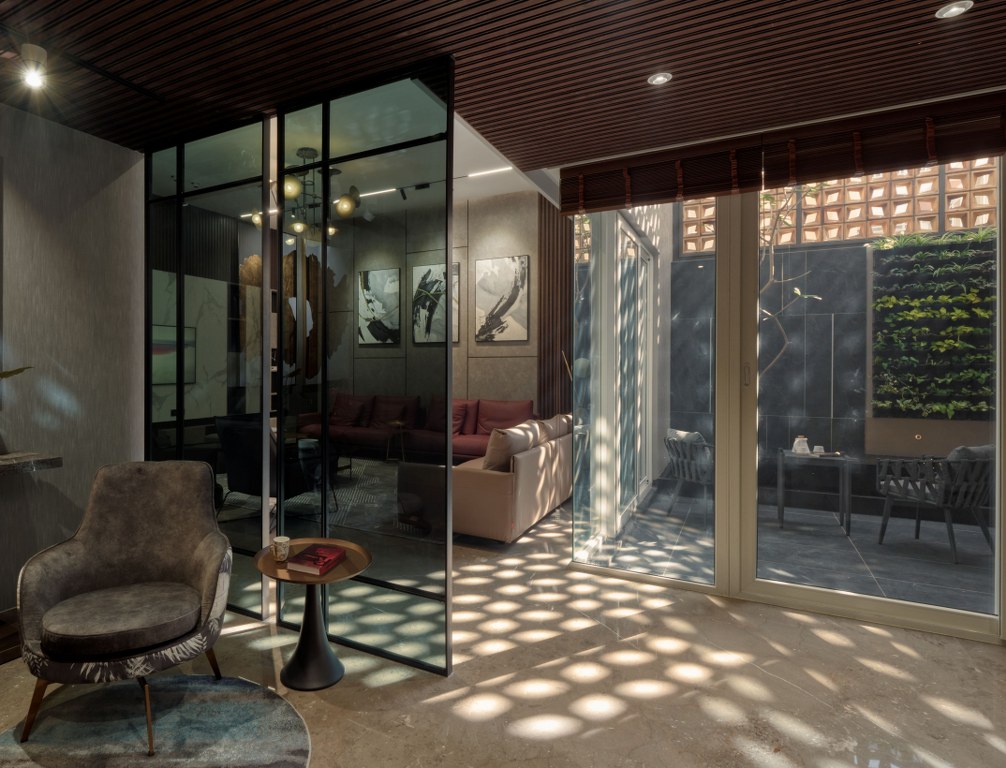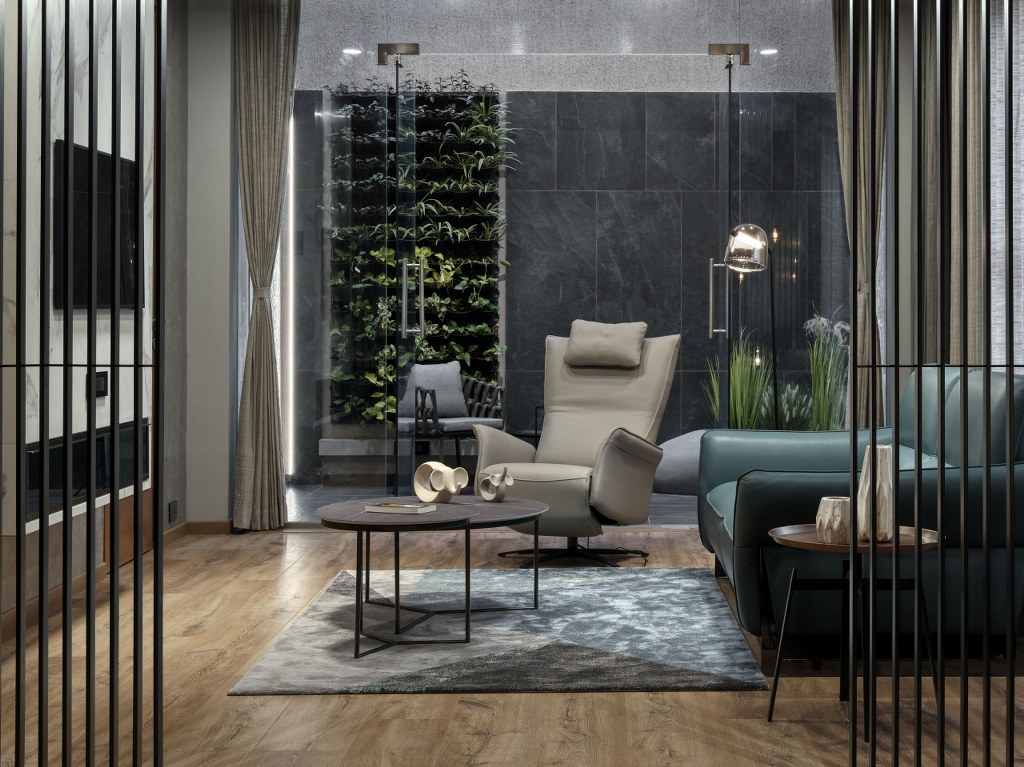 Moving through the metal staircase on Second floor is the Master Bedroom on south-west and a guest bedroom on south-east with a library / family area on the east, and a Home theatre on north-east side.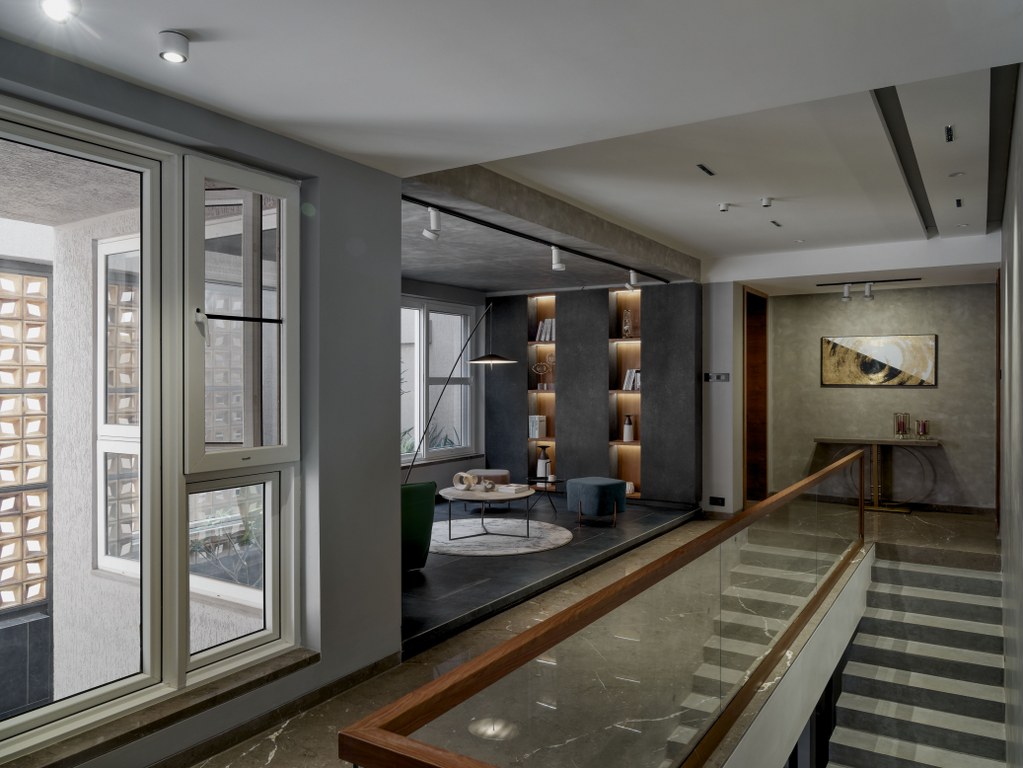 The master bedroom and master toilet are overlooked in the private courtyard for natural light and ventilation. The Library / Family area has a view of Courtyard on the first floor with gives the uniqueness to the house.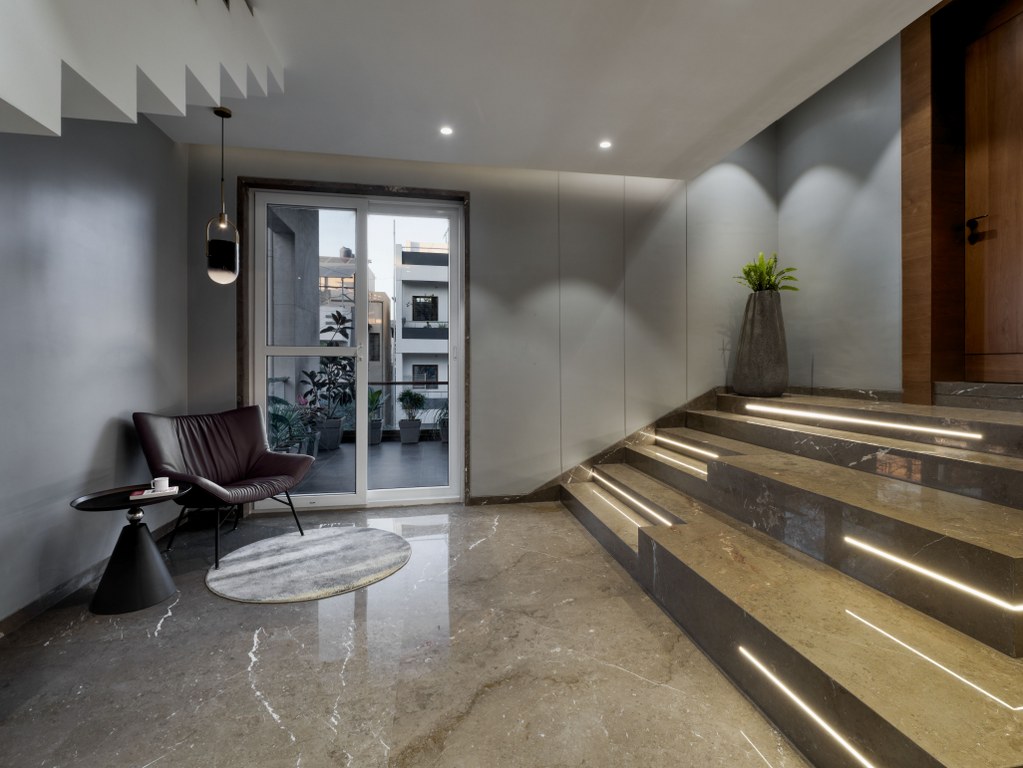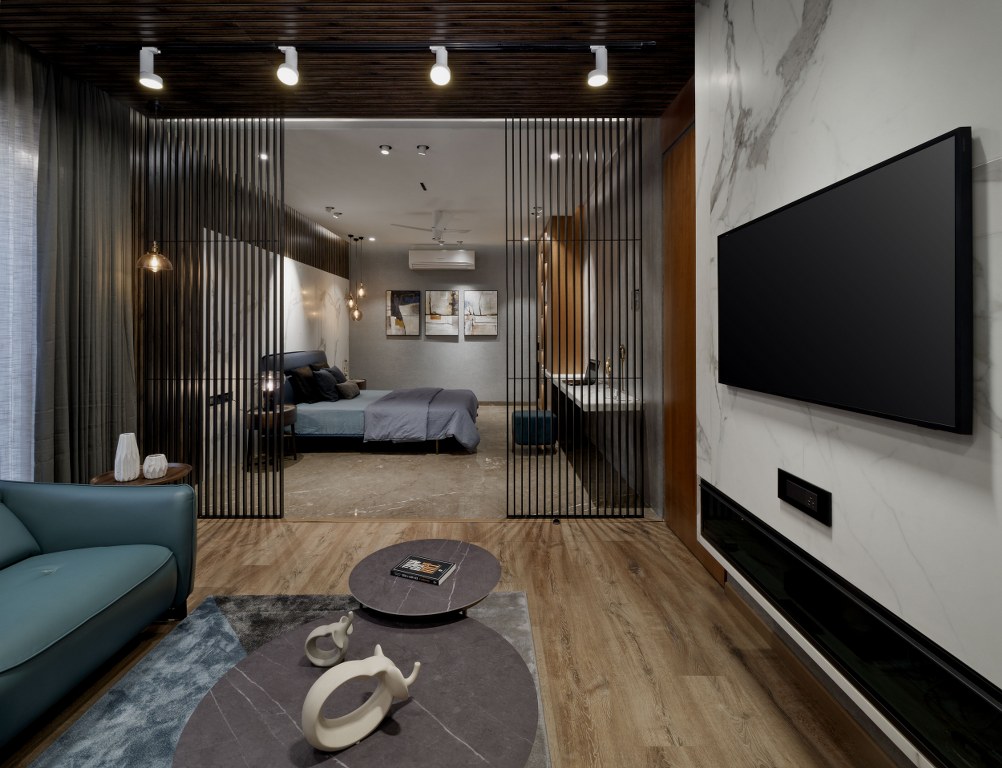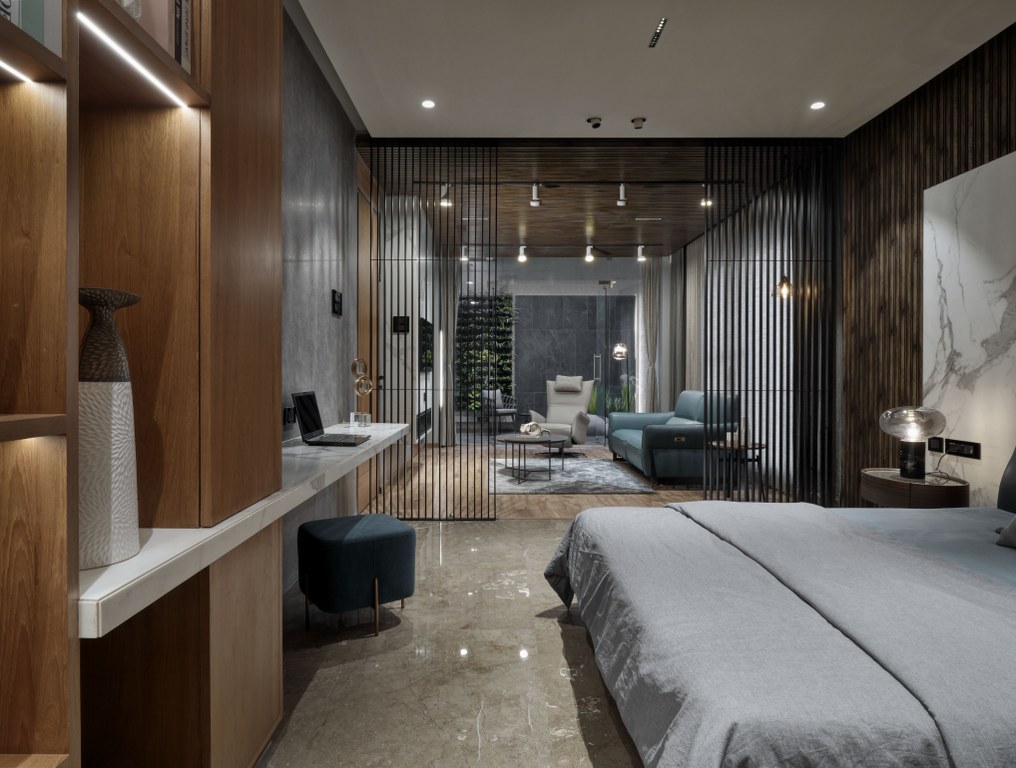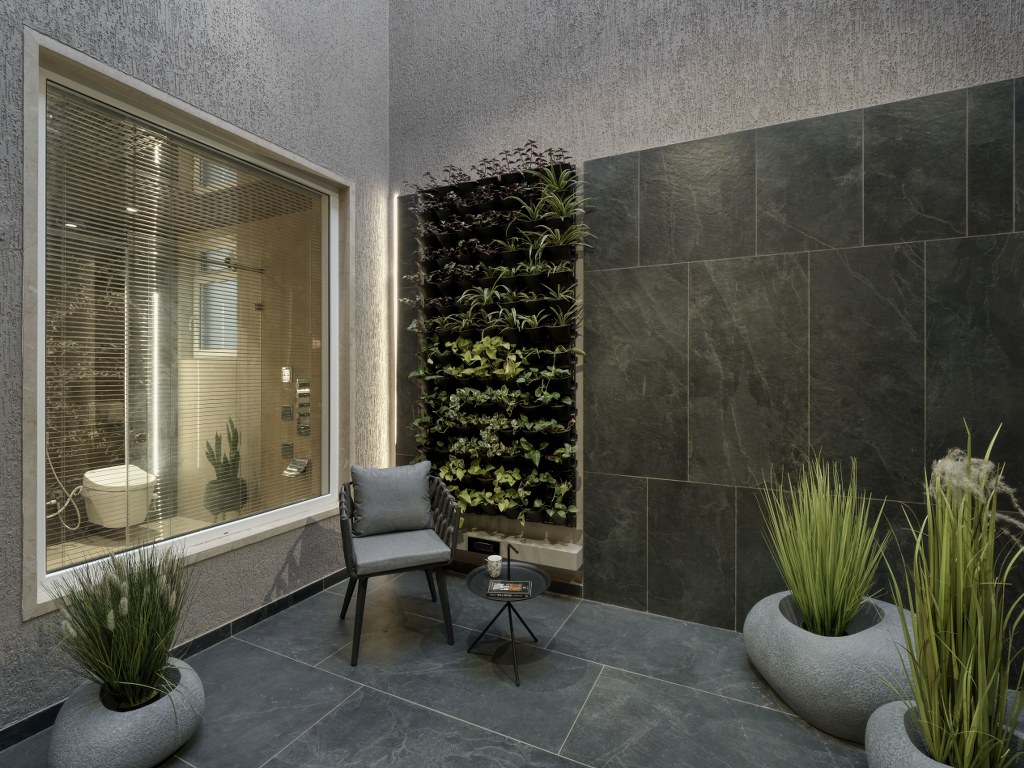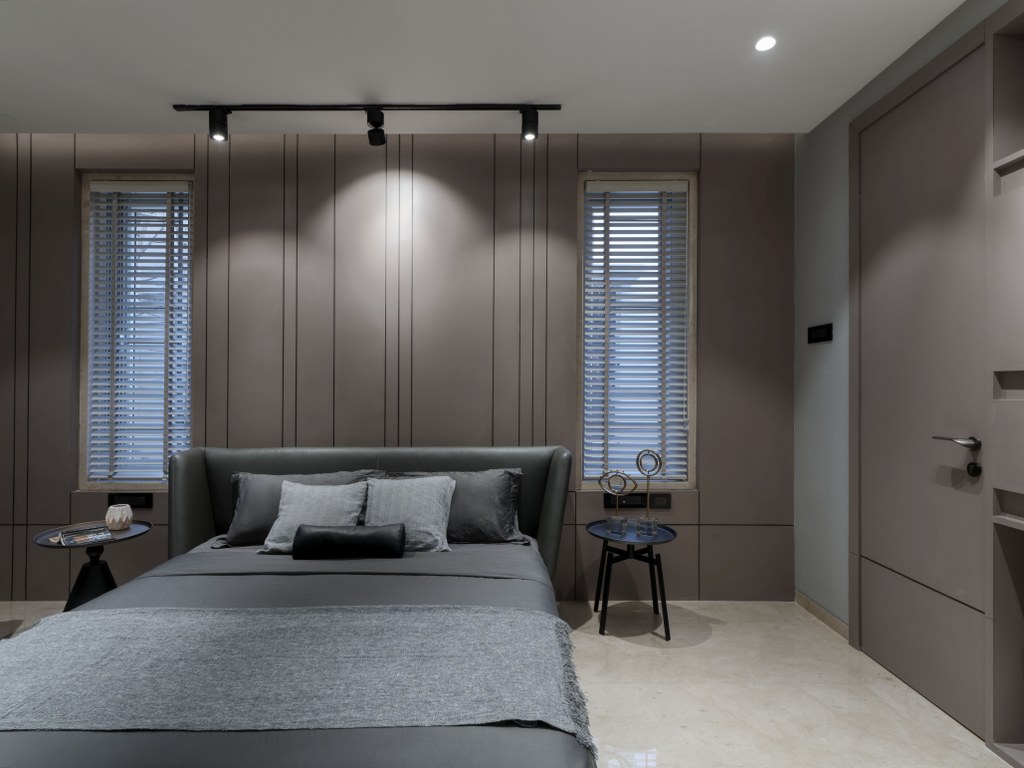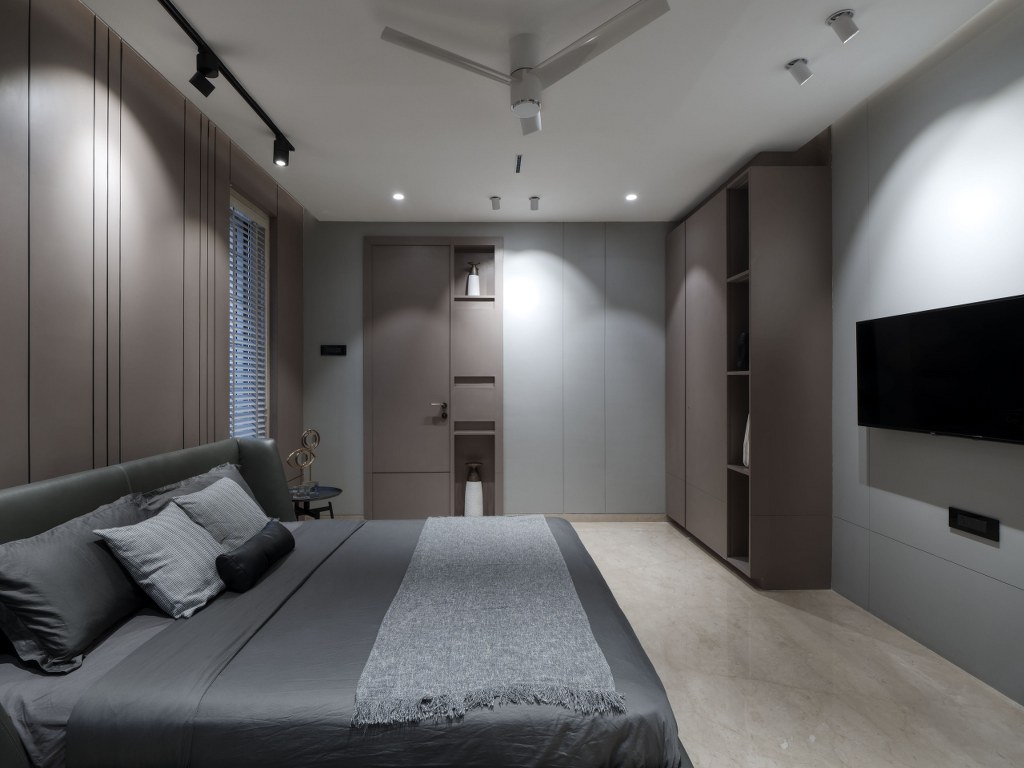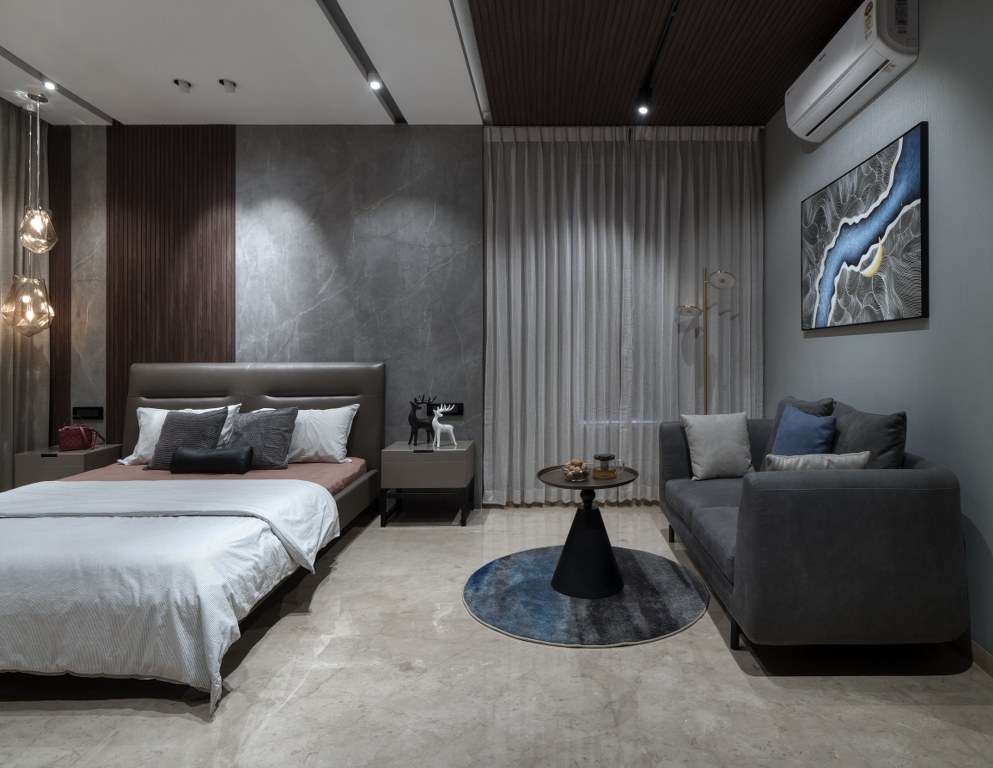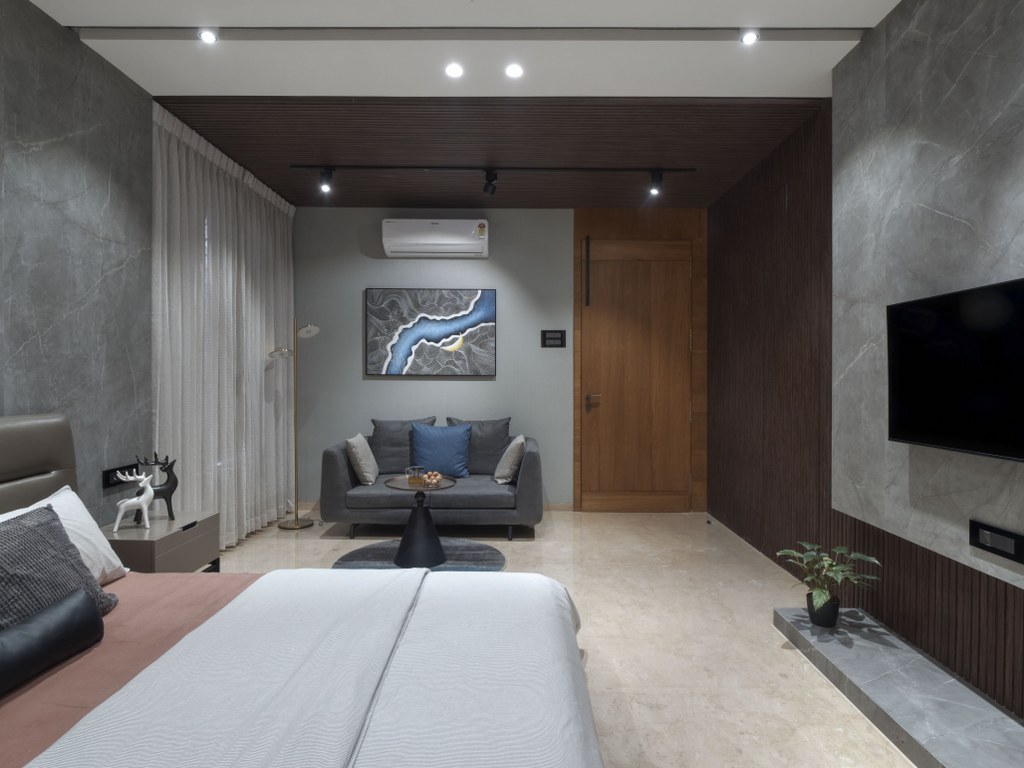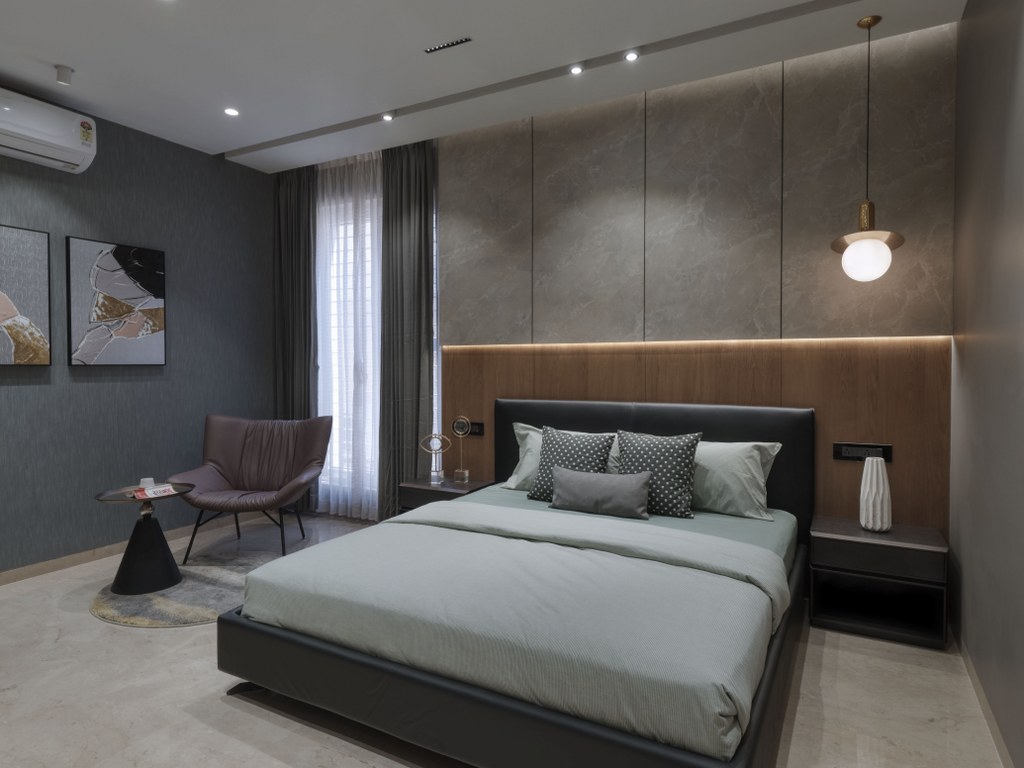 The interaction space is designed in front of home theatre to bring the family together which is connected to the terrace in the front. The terrace on second floor is overlooked into first floor terrace which is connected to living area.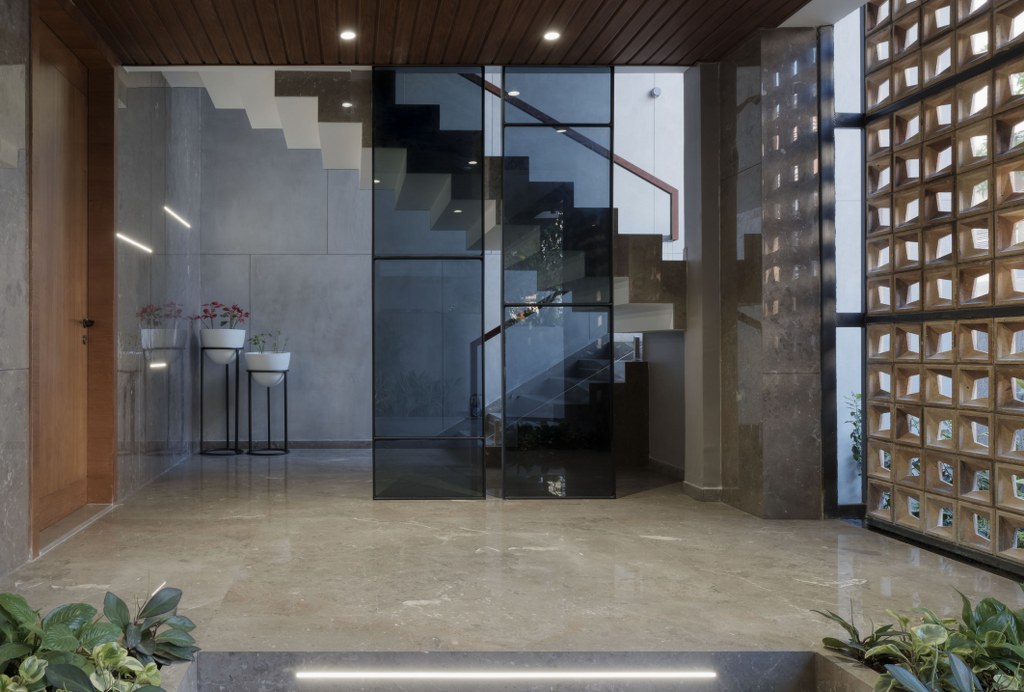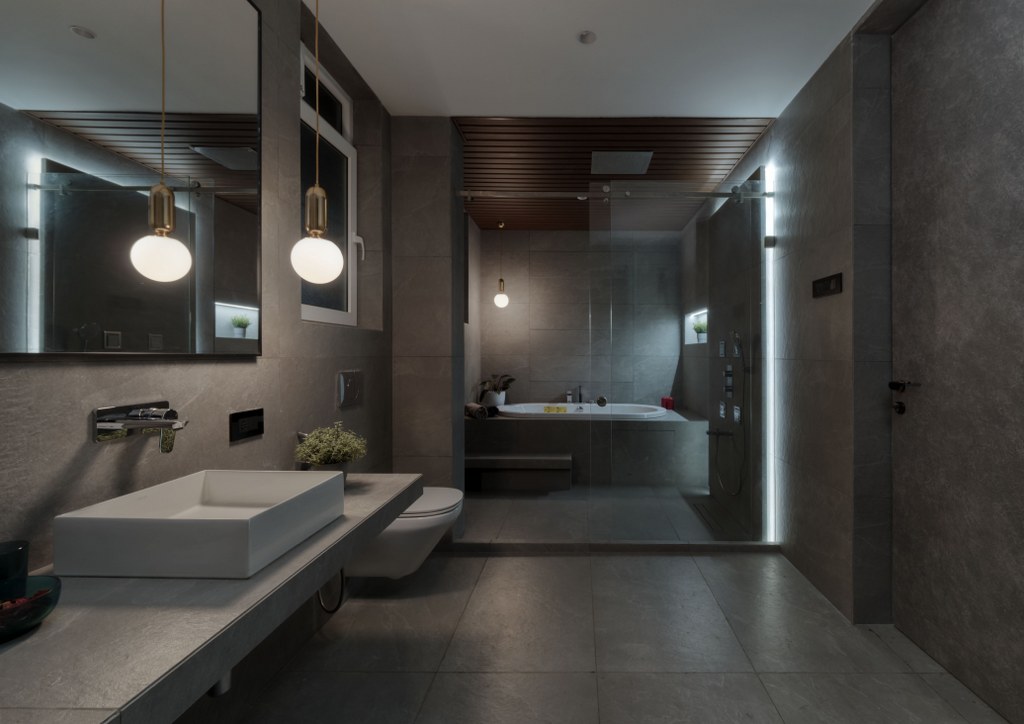 Approaching to the Third floor, is designed as an entertainment zone, where family can spend their quality time together. A gym, Pool Table area, Rest room, Steam room and a Jacuzzi for relaxation. Terrace floor has a soothing ambiance at the evening with soft lighting.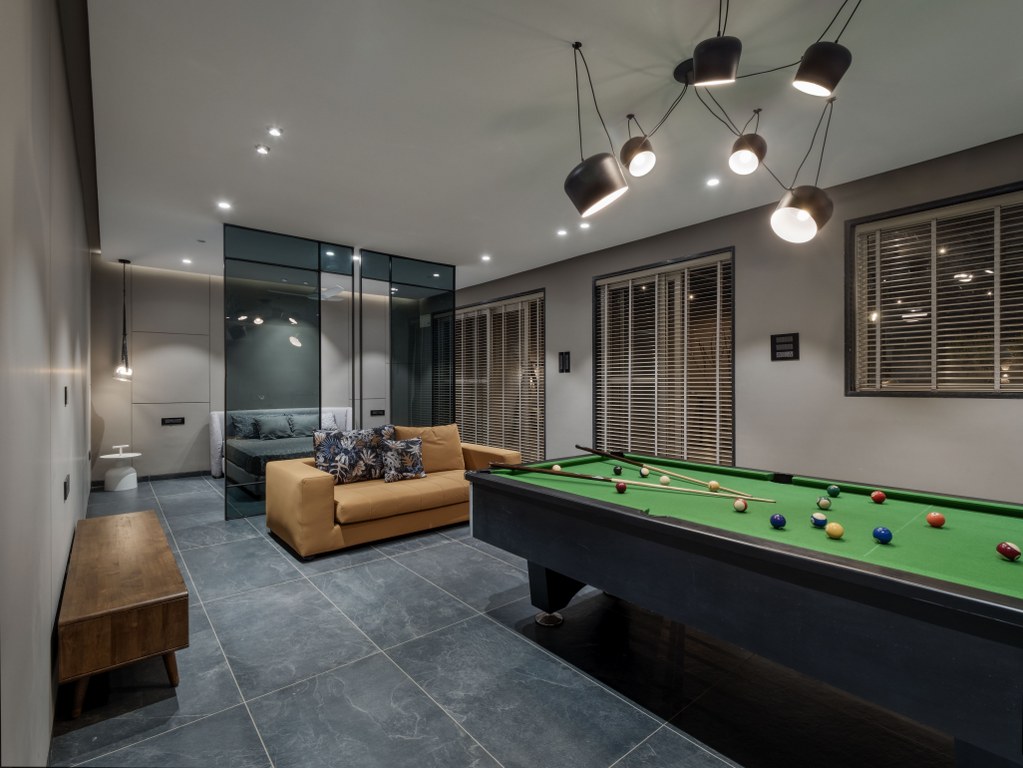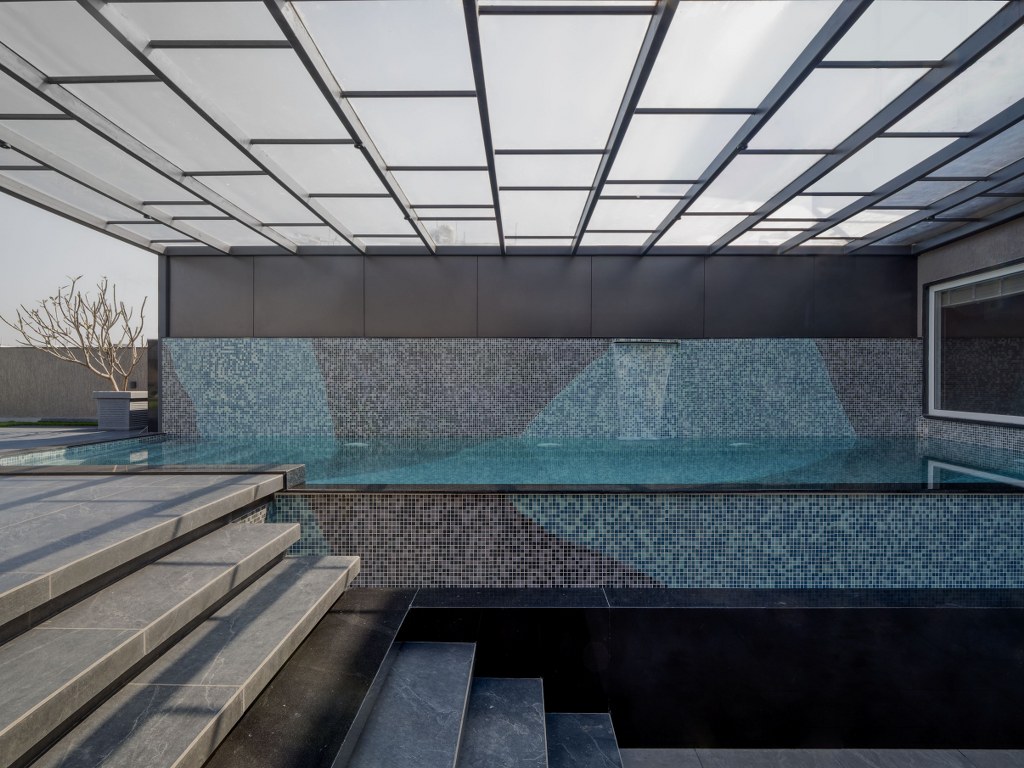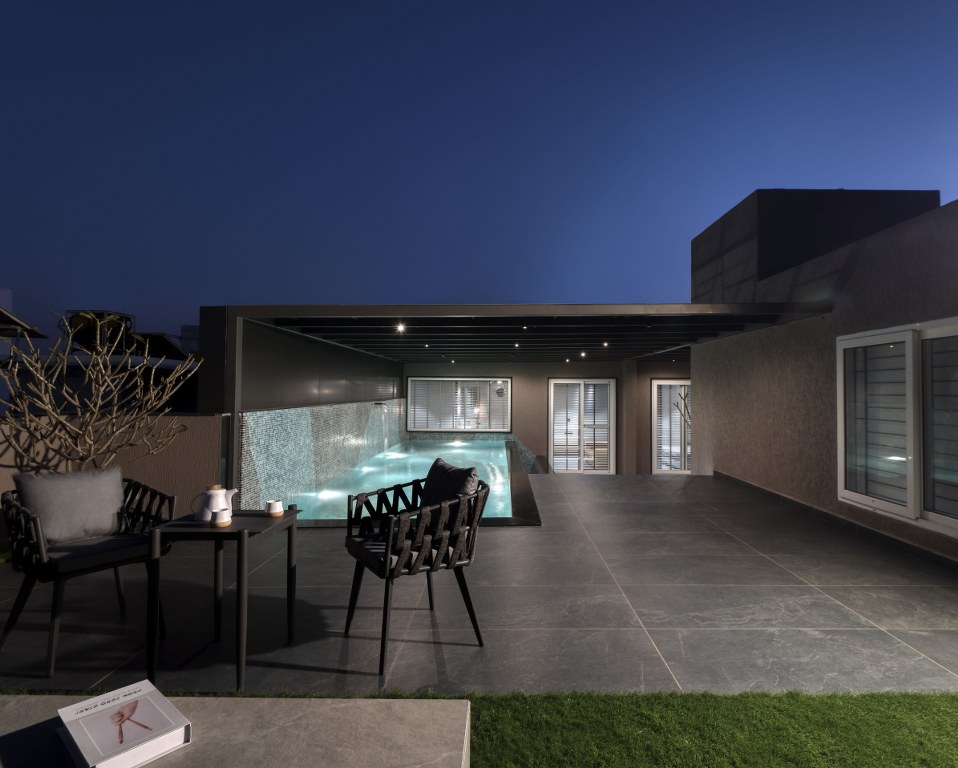 Fact File
Designed by: 4th Axis Design Studio
Project Name: Ishatvam
Location: Nanded, Maharashtra
Client Name: Suresh Palsikar & Anurag Palsikar
Principal Architect: Sagar mundada & Amit kasliwal
Structural Engineer: Abhay Lokmanwar
Project Size: 7750 Sq.ft
Year Built: 2021
Team Design Credits: Shriya Sonawane, Prashant Rapanwad, Zeeshan Khan, Srushti Mahajan, Sneha Roda, Sunil Waghmare.
Photograph Courtesy: Hemant A Patil
Firm's Website Link: 4th Axis Design Studio
Firm's Instagram Link: 4th Axis Design Studio
For Similar Project>>Modern Design Approach with a hint of Minimal Chic