Luxury And Elegant Apartment Lends To Sense Of Uniqueness | IDC Designs
The idea was inherent luxury and elegance in design without being loud and lends a sense of uniqueness to each space. Different material on wall surfaces and light experimentation as standalone design features were used to define each space, giving each space its own individual unique character.
Visit: IDC Designs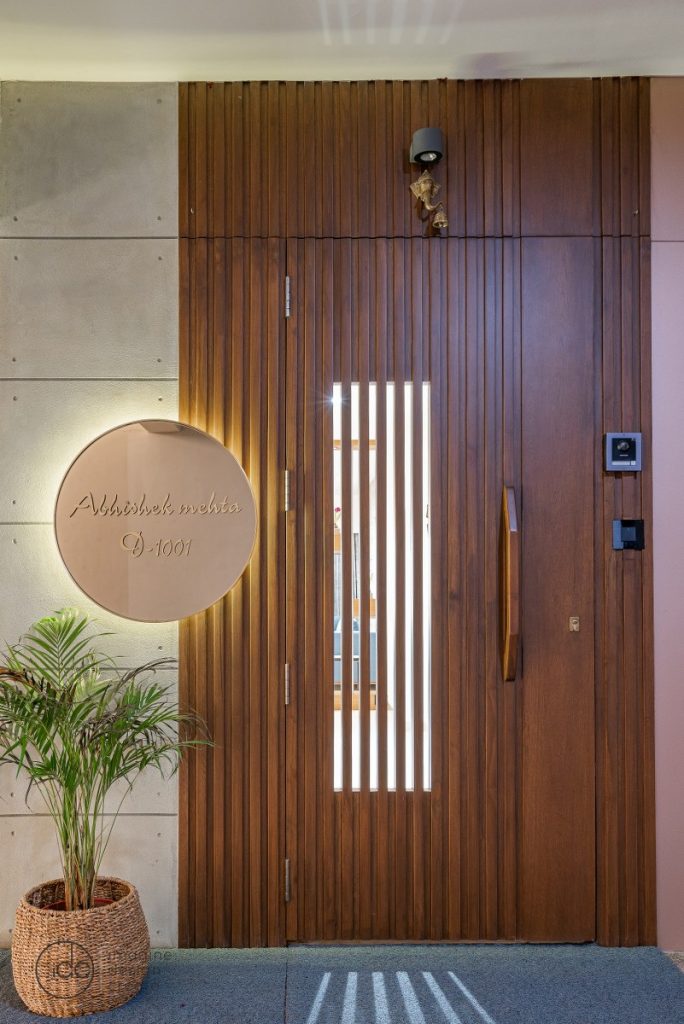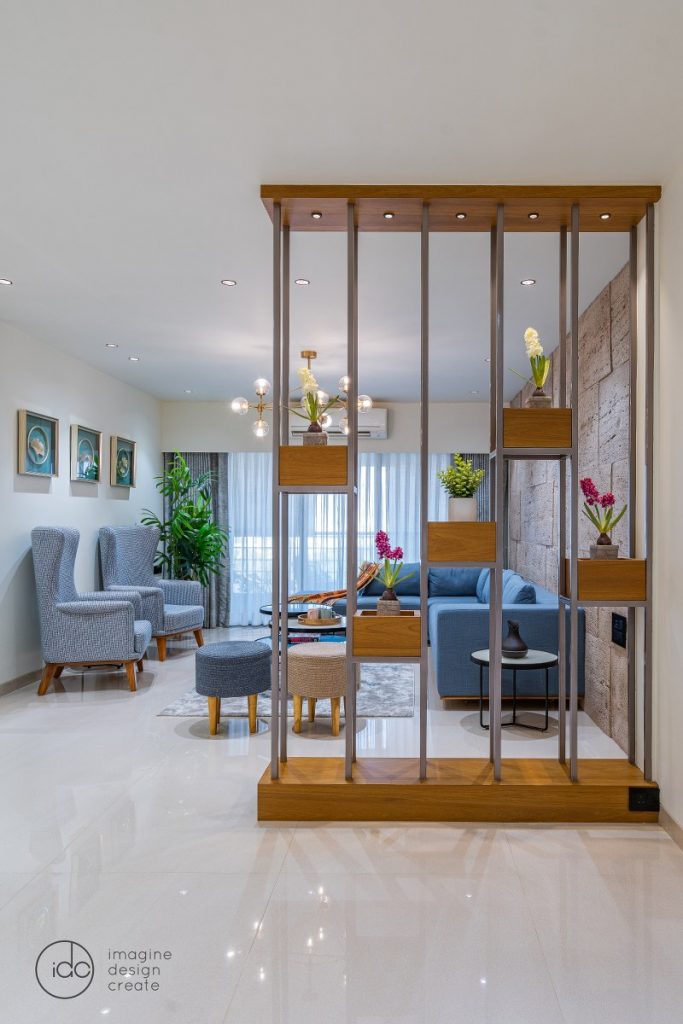 The highlight of the living room was a travertine flex stone paneled wall behind the sofa with circular center tables and a brass chandelier. The ceilings are kept as clean as possible containing concealed LED lights equipped with dropped elements in some areas.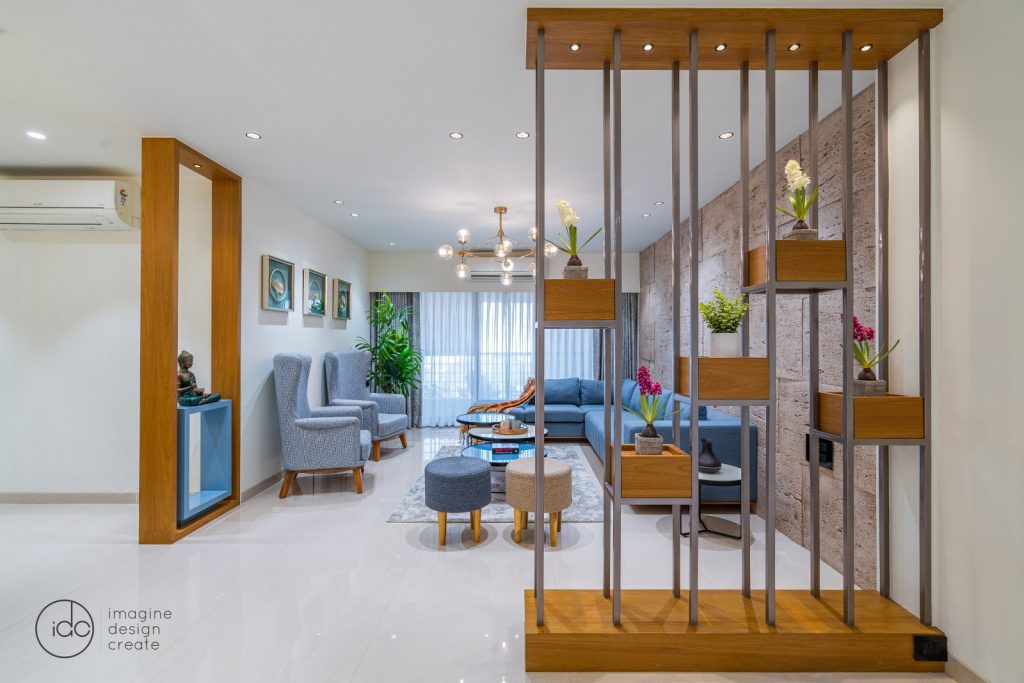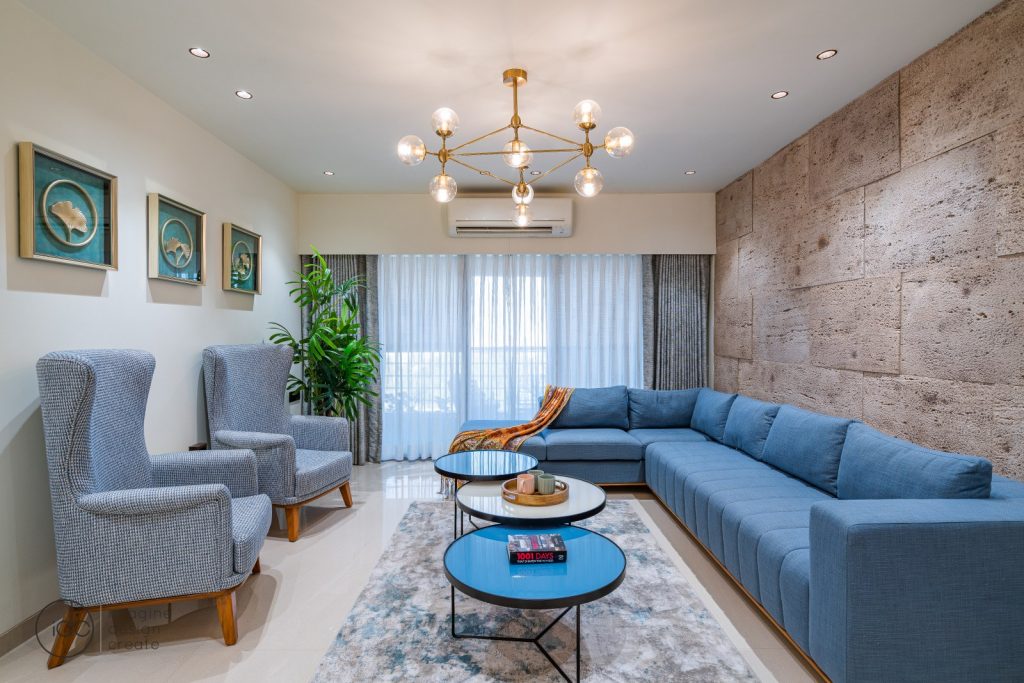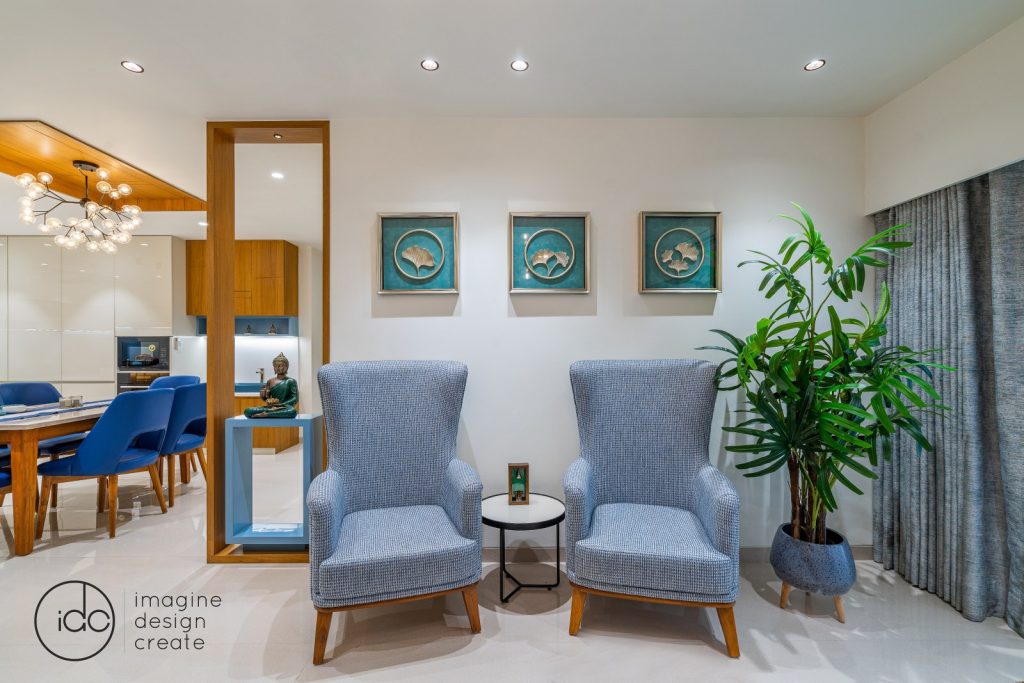 The color palette of the kitchen perceived to be neutral with shades of beige and veneer along with vibrant hints of blue. The subtle bold design of dining area narrating both fun & warmth through accessories and dim lighting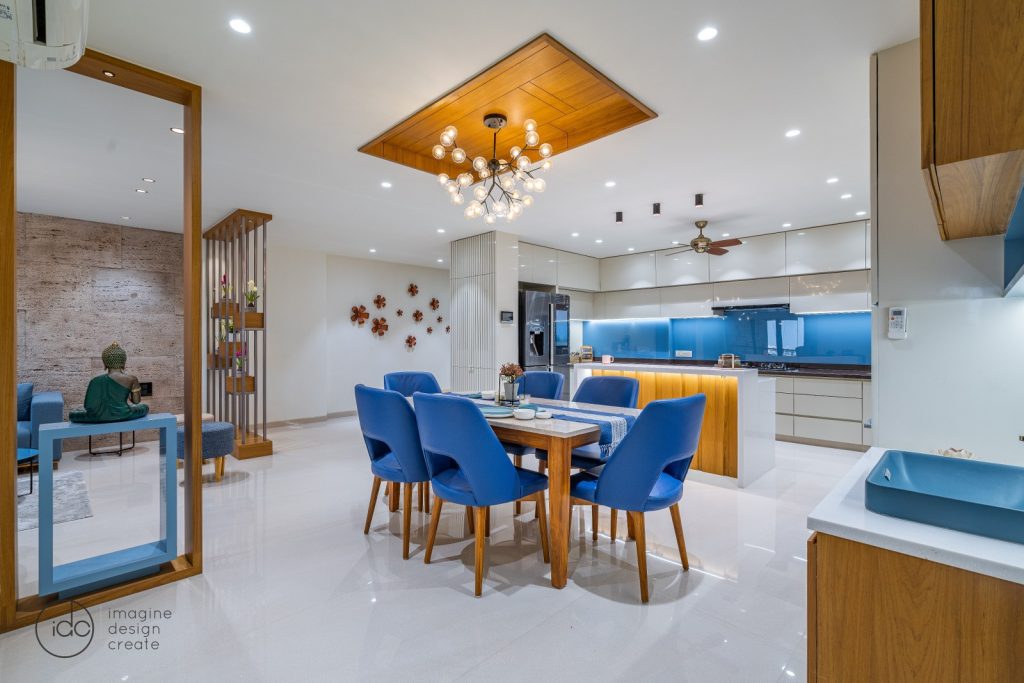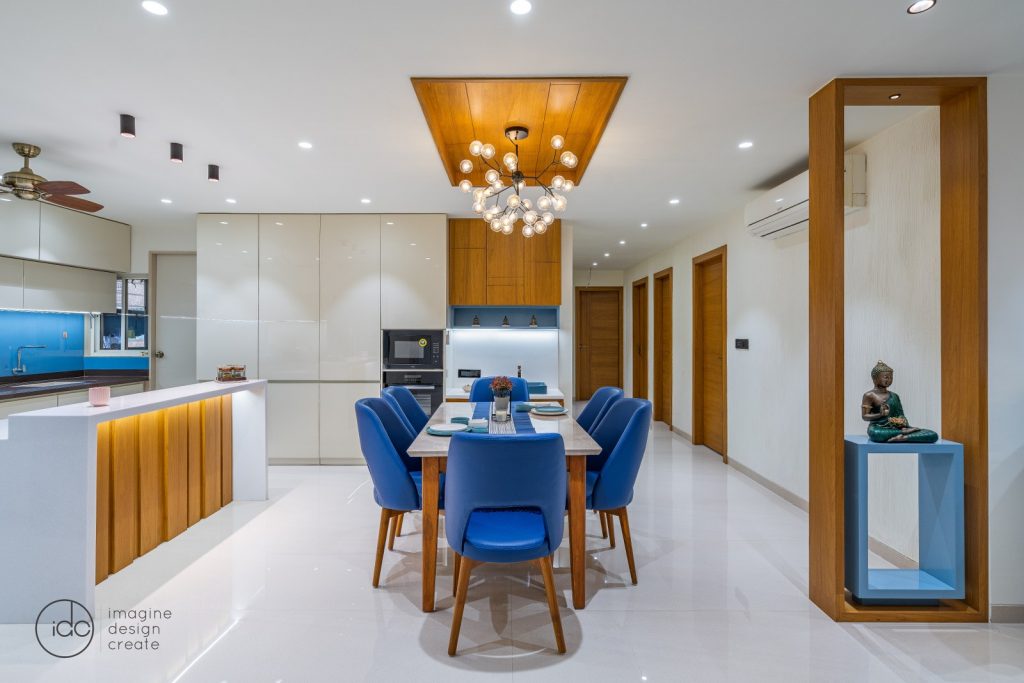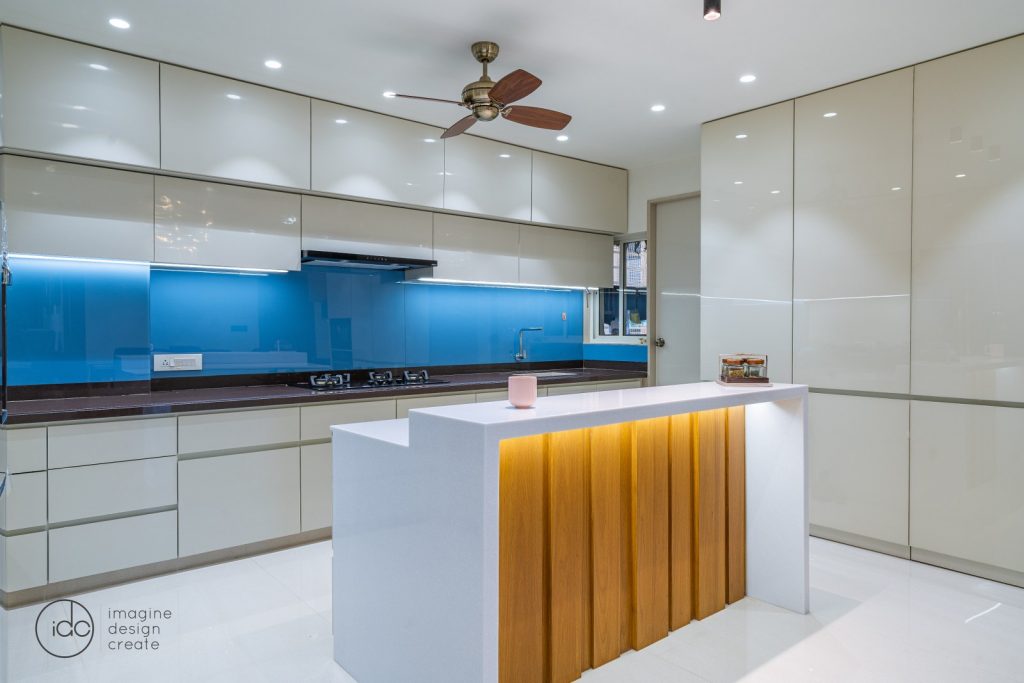 Quite playful kid's room enriched with rustic finish bed back tile, bold blue curtains and wooden floor which are transforming room into fun, joy and delicate balance.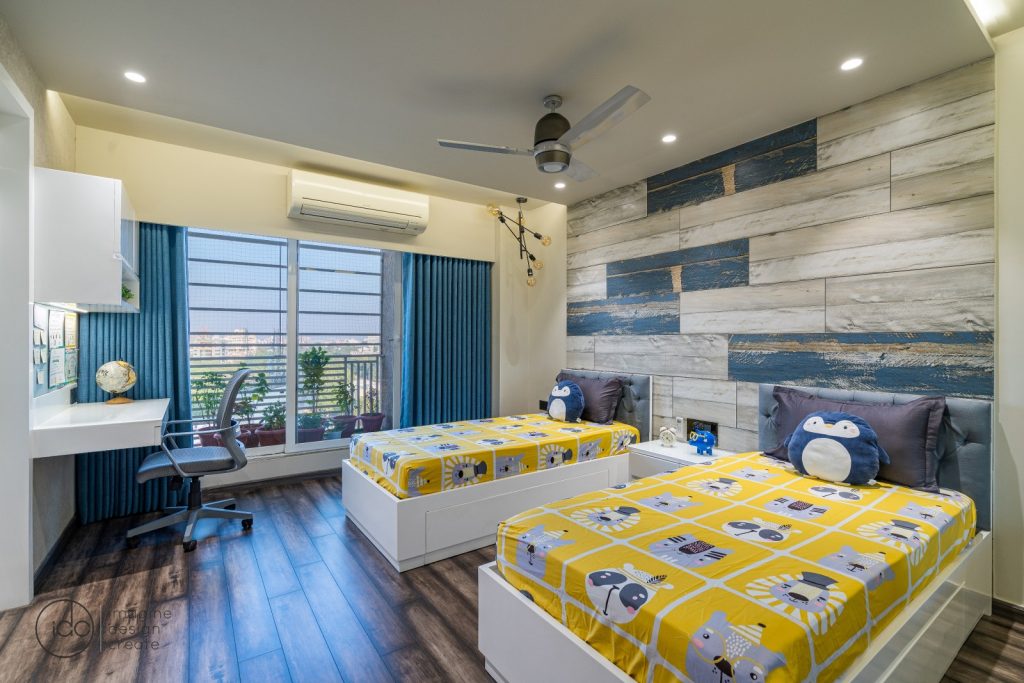 The parent's room interior breaks the norms of a conventional Indian parent's room design the use of the bright contrast yellow & red colored upholstery.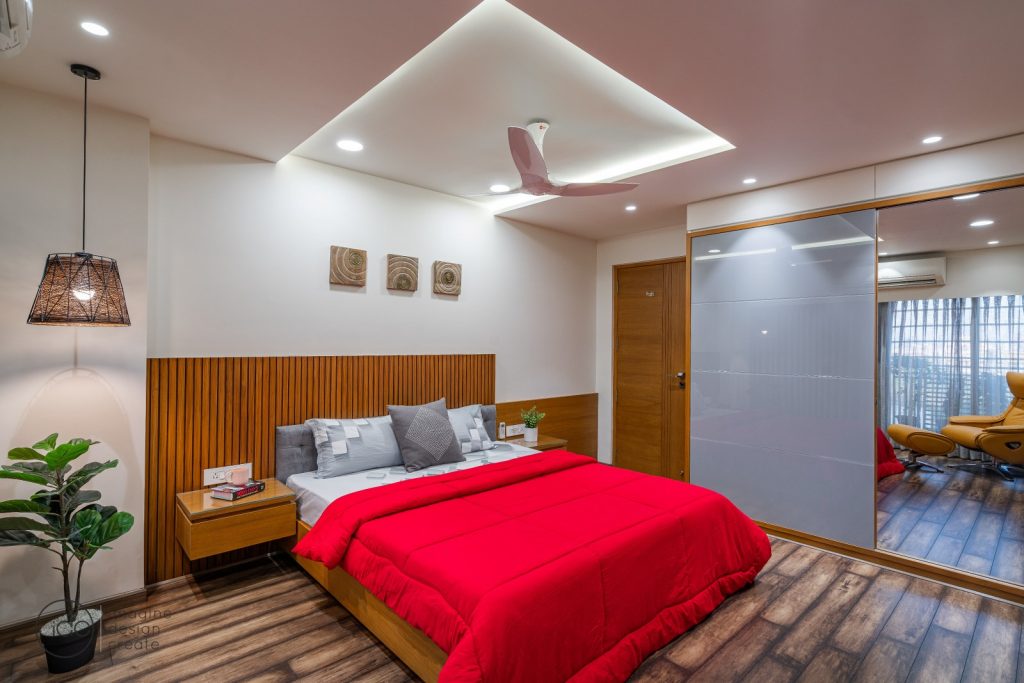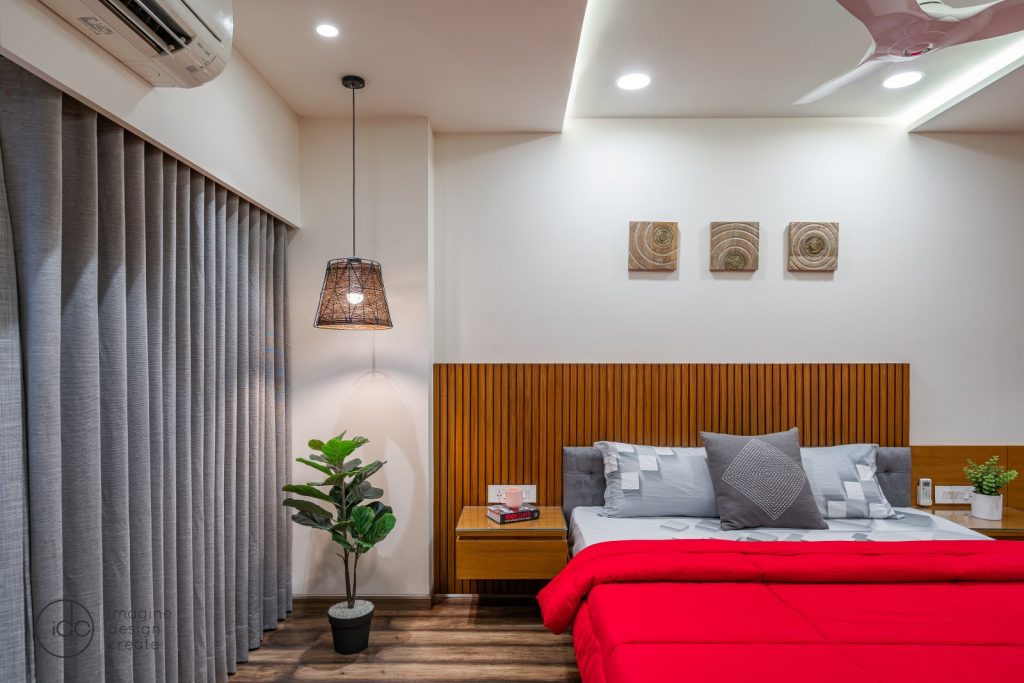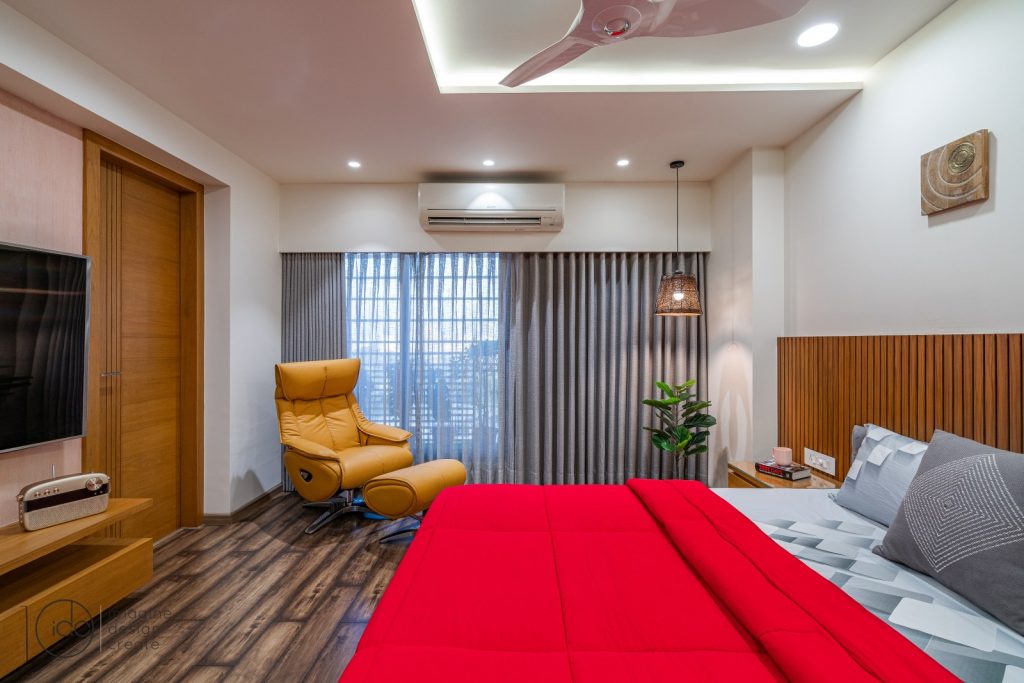 The master bedroom has a lot to say square grid, gray textured wall with camel brown colored upholstery in combination with green hues side tables gives bold and bohemian look in more timeless manners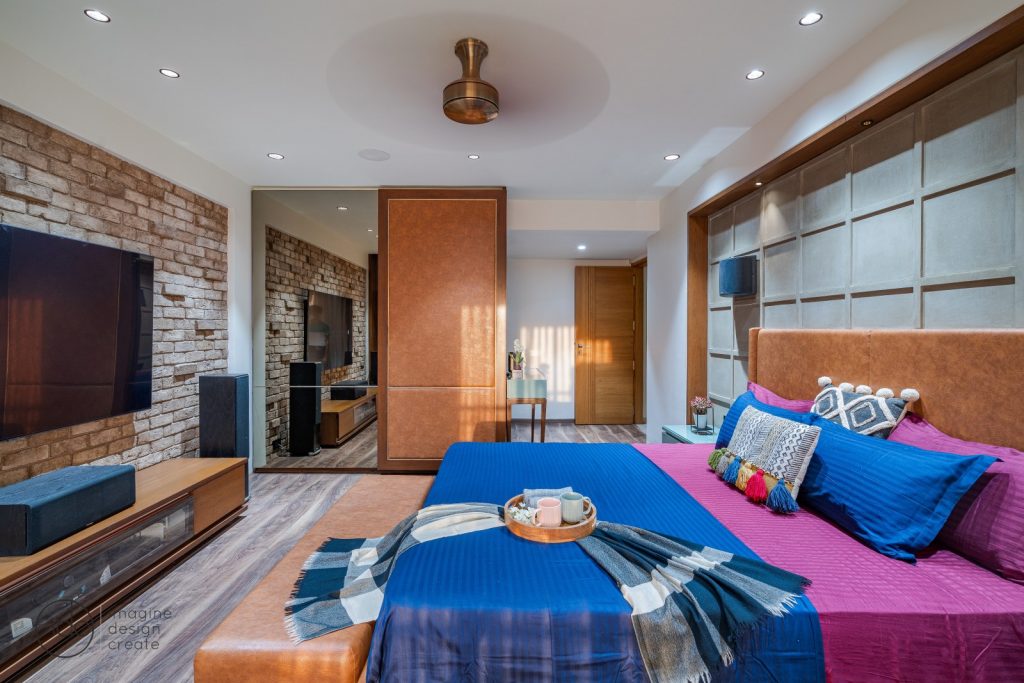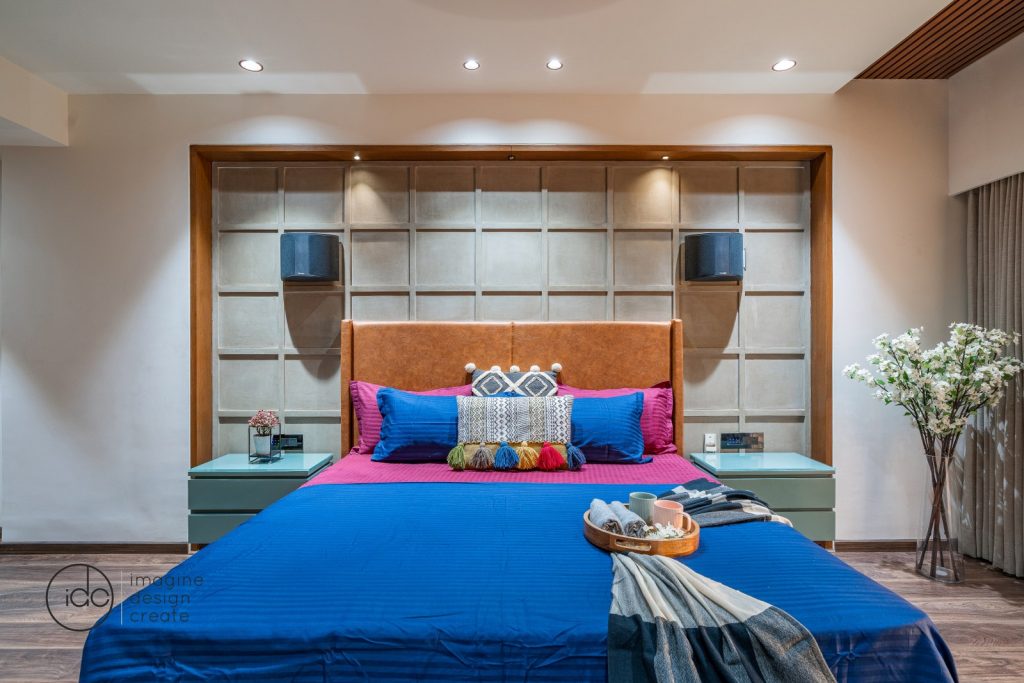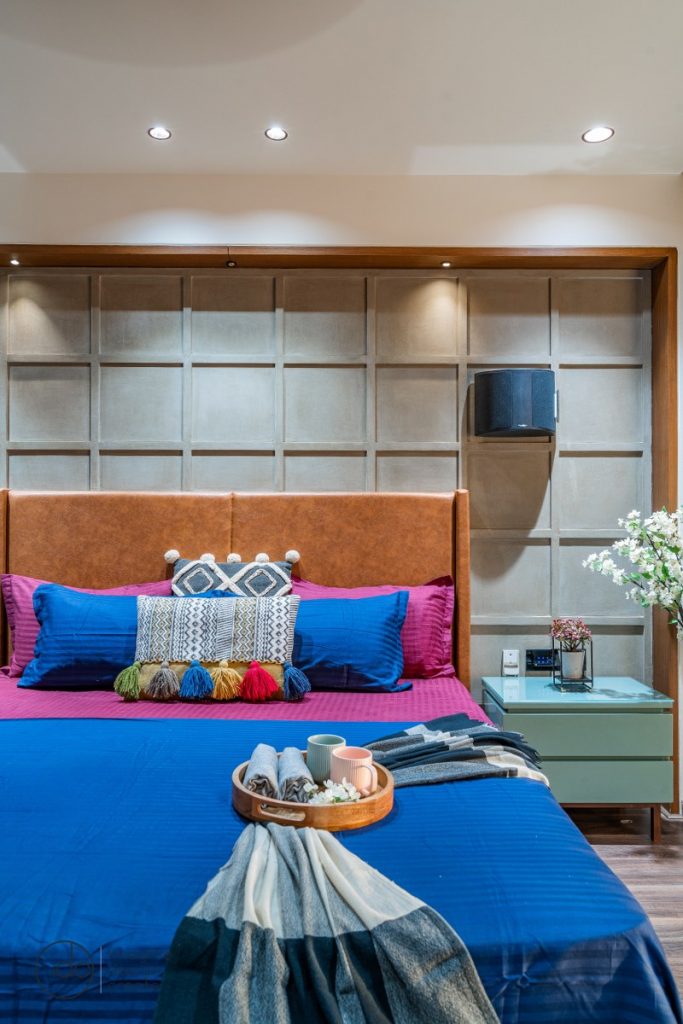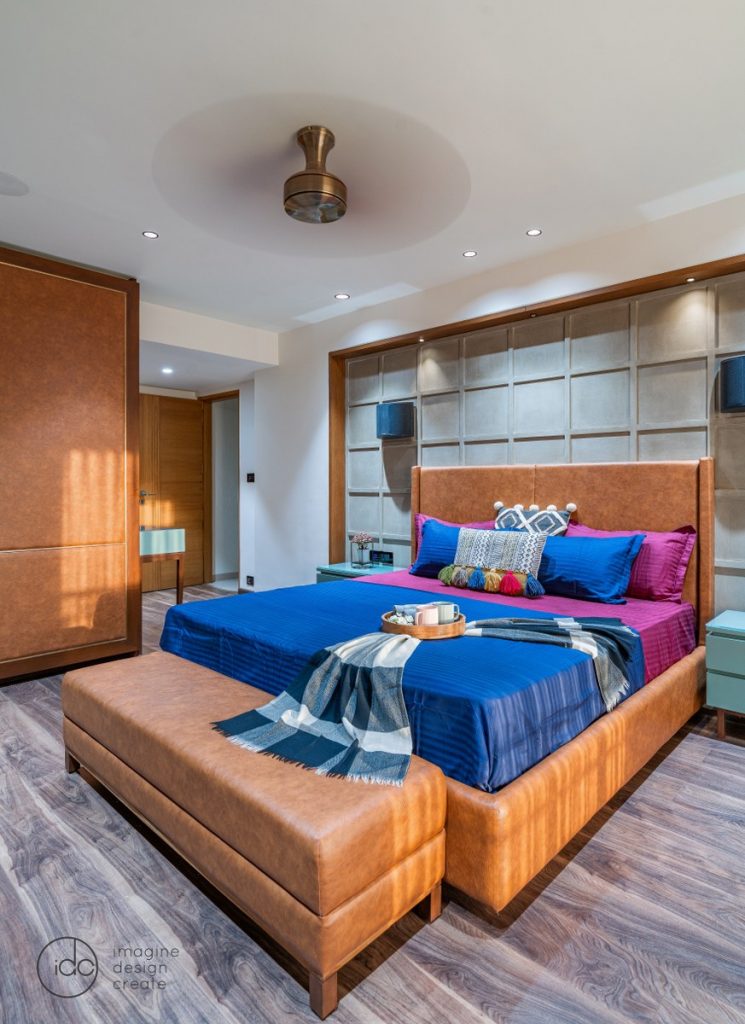 FACT FILE:
Designed by: – IDC Designs
Project name: – Le-Jardin
Project type: – 4 BHK Residential apartment interior
Location: – Ahmedabad
Year built: – October 2020
Carpet Area: – 1935 Sq.ft.
Project cost Approx.:- 60 Lacs.
Photograph courtesy: – Inclined studio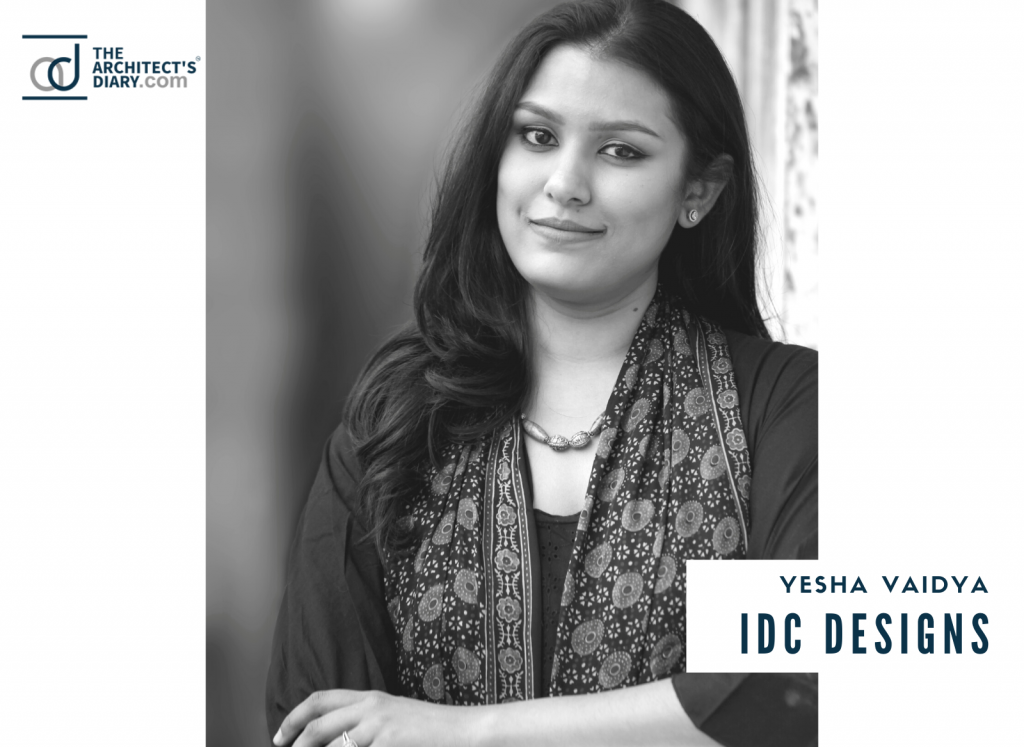 Website: https://www.idcdesigns.in/
Facebook: https://www.facebook.com/idcdesigns1
Instagram: https://instagram.com/_idcdesigns_