Luxurious Residence Having A Balance Of Open And Private Spaces | Ocube Architects
The site is located in a densely populated community in urban Jaipur, Vaishali Nagar. It covers an area of 400 sq. yards and is 68' long and has 51' wide front facade. The site has its own challenges from having fewer setbacks to less private terraces. The whole concept is derived to create spaces that are open yet have a private touch. The project had a clear brief to design a luxurious, contemporary space that would have unique elements.
Visit: Ocube Architects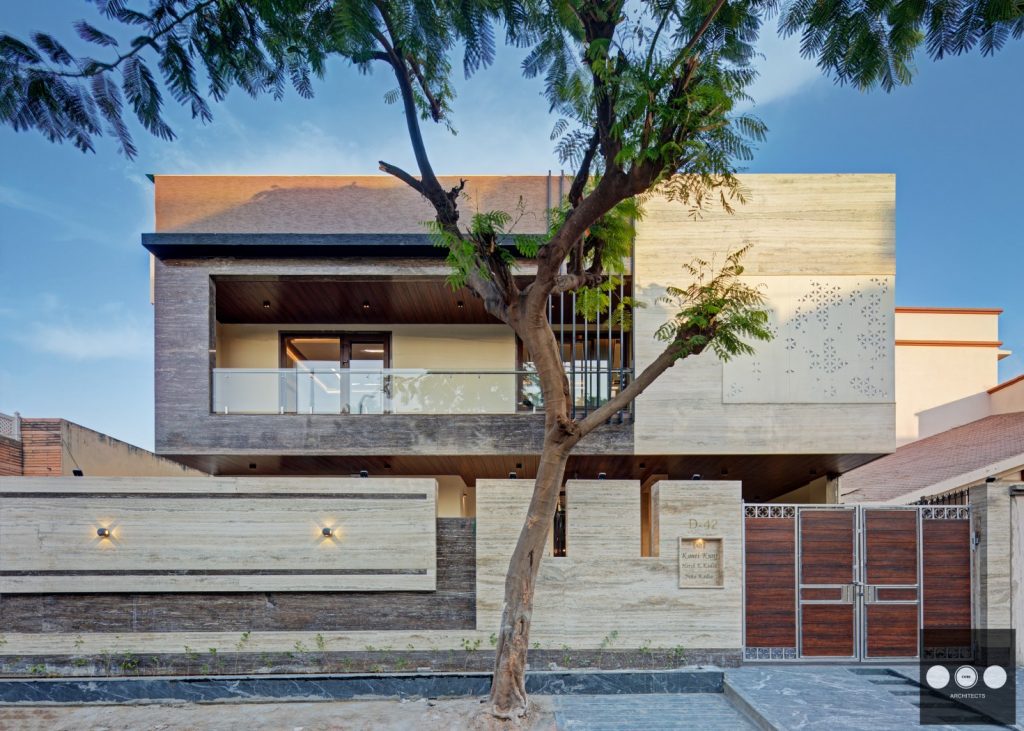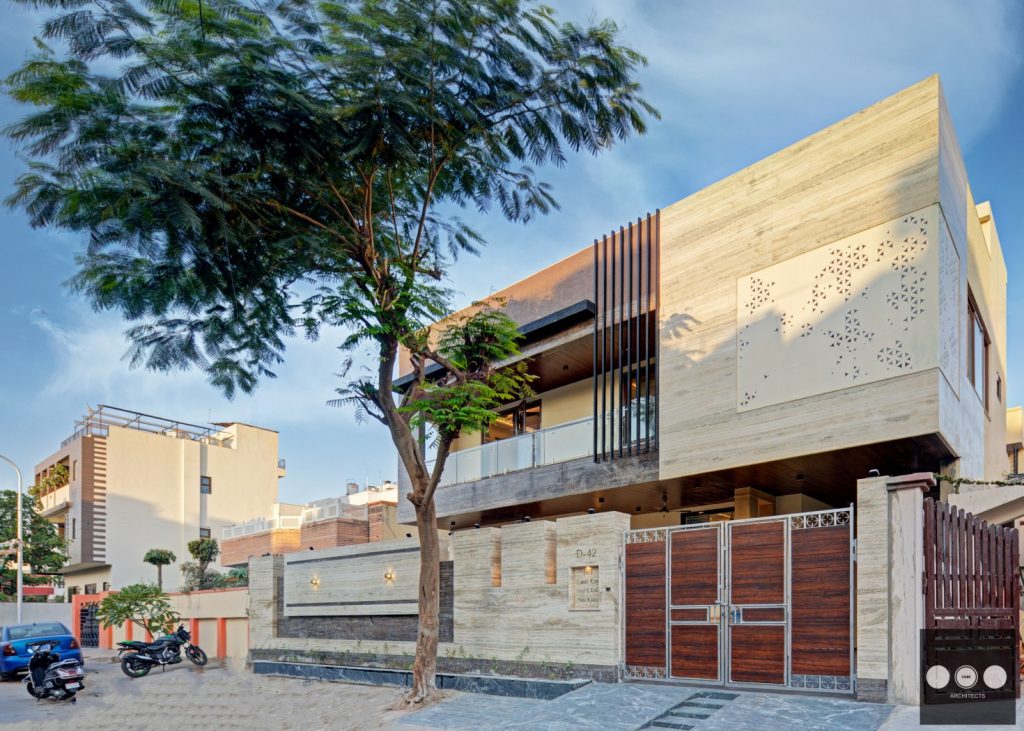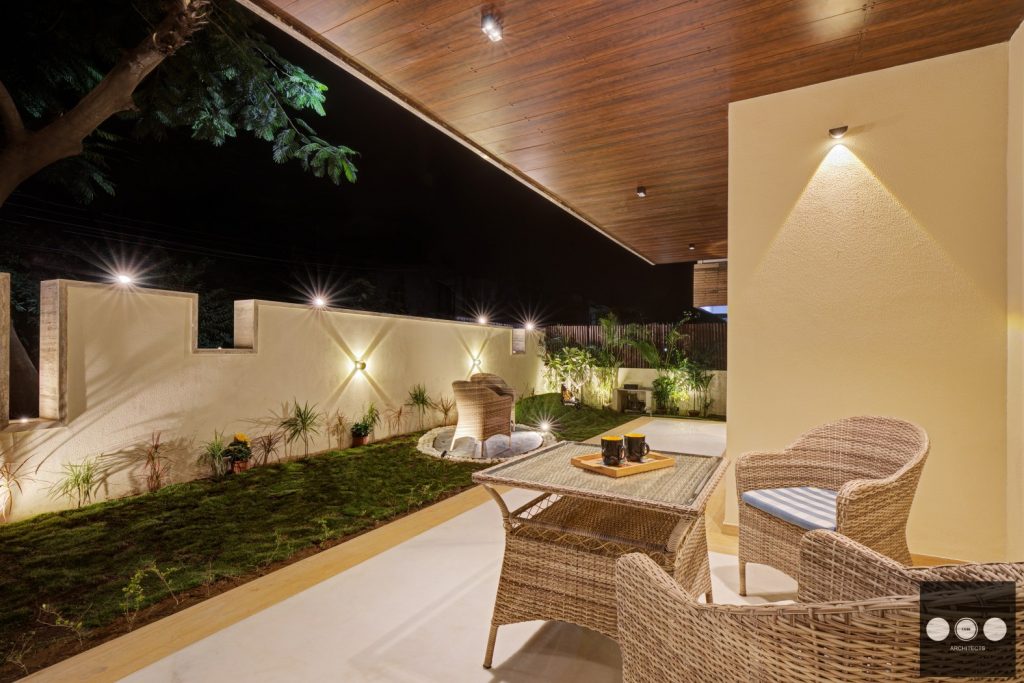 The front facade is designed to create emphasis and maintain a balance between all the principles of design. The parametrically designed Jaali at front façade is one of the main element which gives a sense of naturalness as well as luxurious relaxation with perfect balance between open and closed private spaces with the elegant use of diffused light. The rough texture of travertine stone is used along with metal so as to achieve balance and symmetry.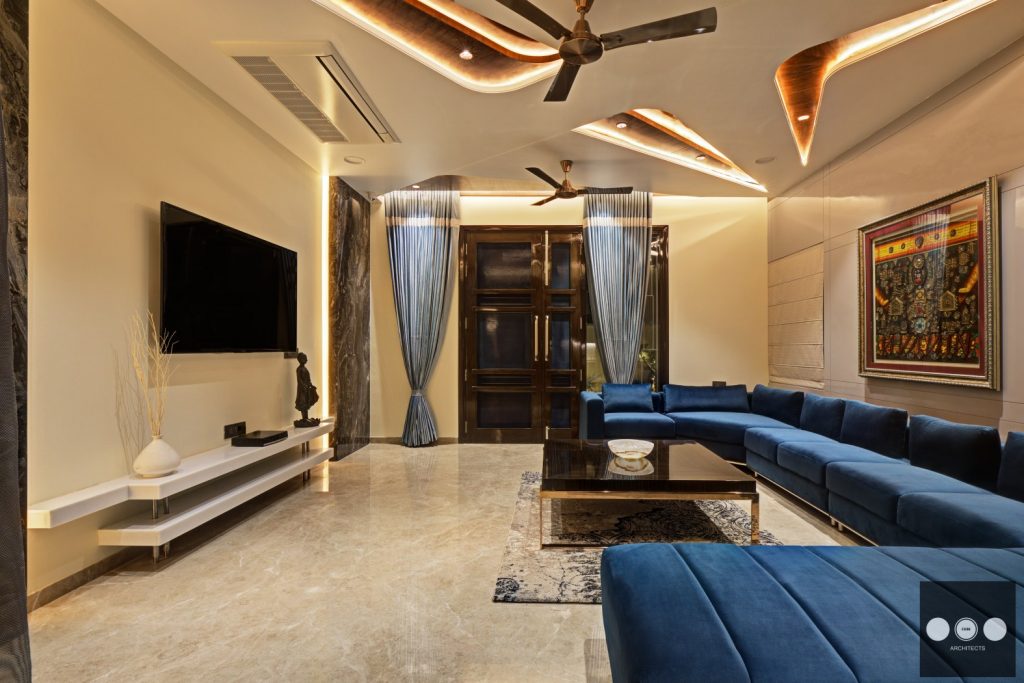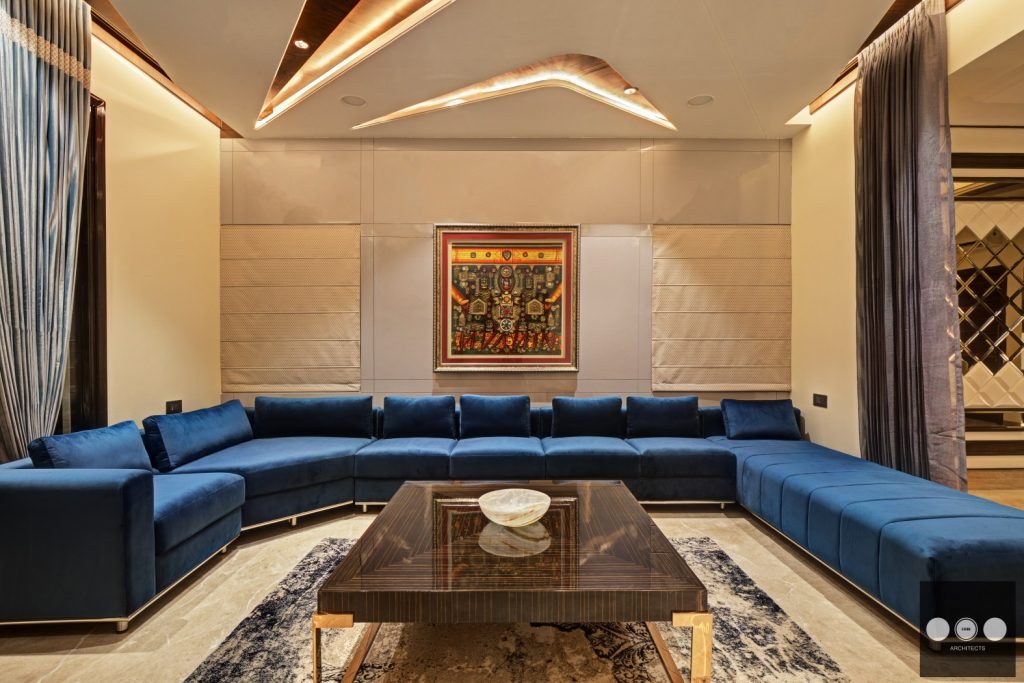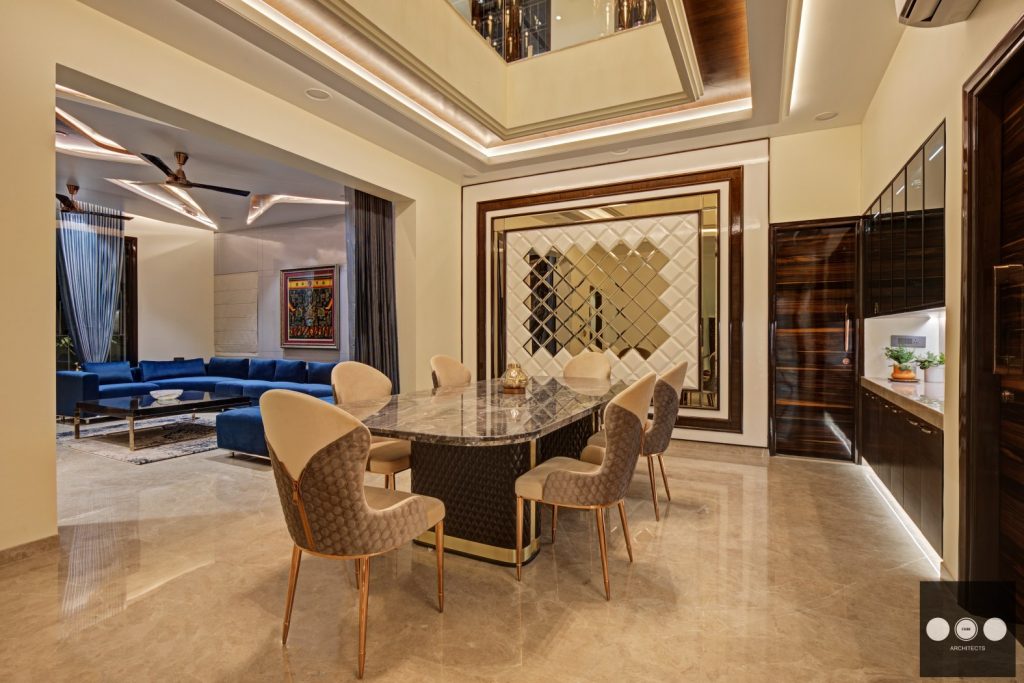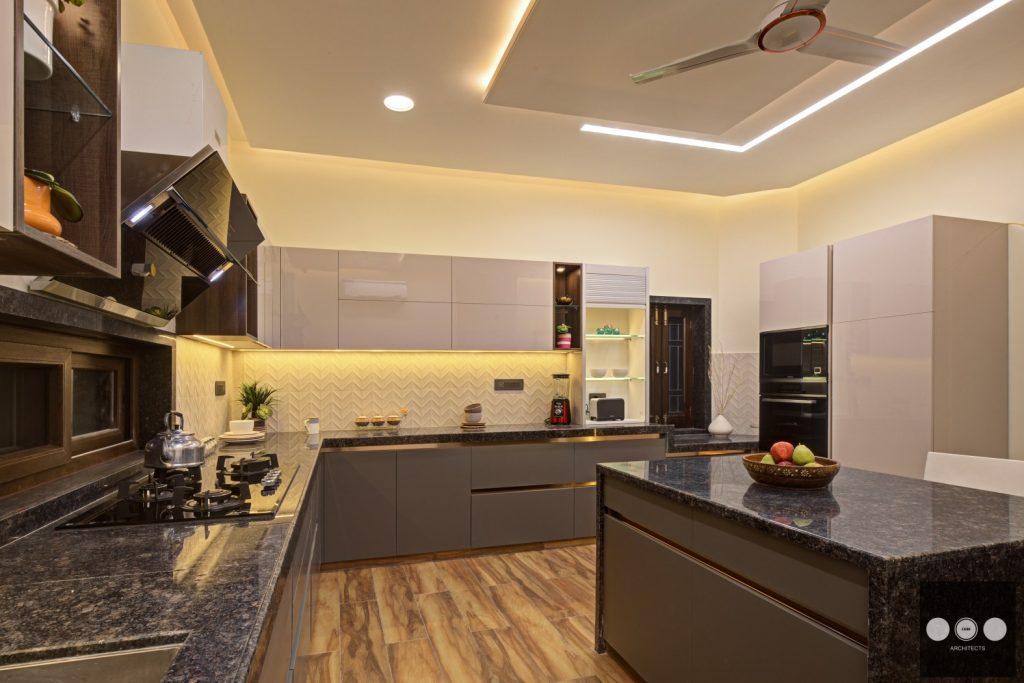 The interiors are also designed carrying forward the same concept derived from the use of straight lines and basic principles of designs. Ground Floor consists of all the essential spaces- kitchen, drawing, dining, living, guest room. Living and dining space is separated by a semi-transparent fabric. The double height at dining with a huge chandelier and royal ceiling creates a fusion of royal yet contemporary touch.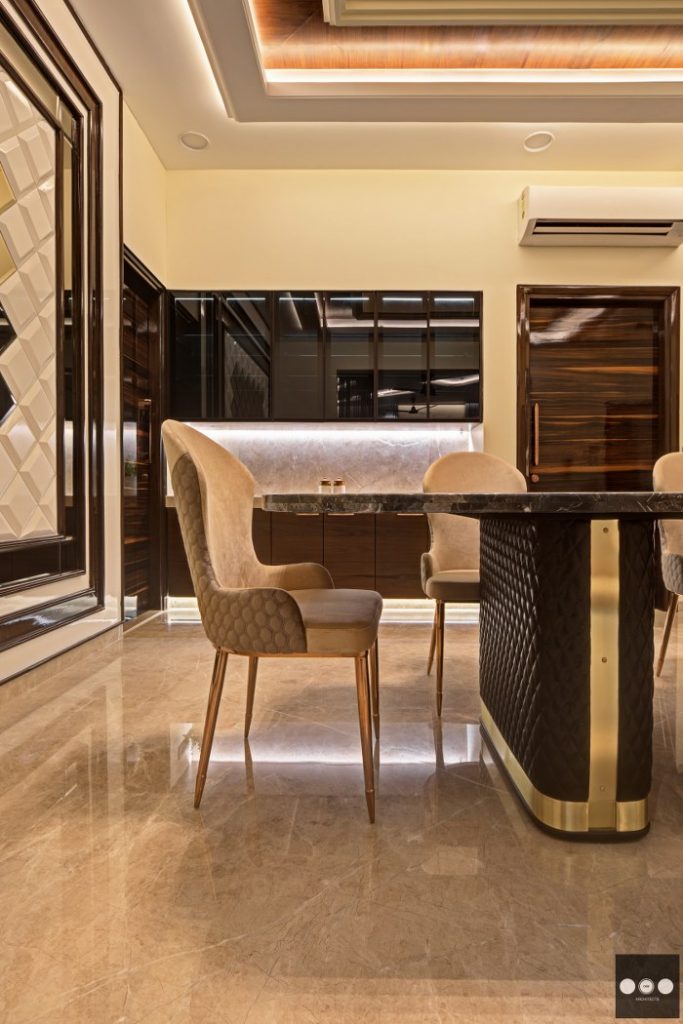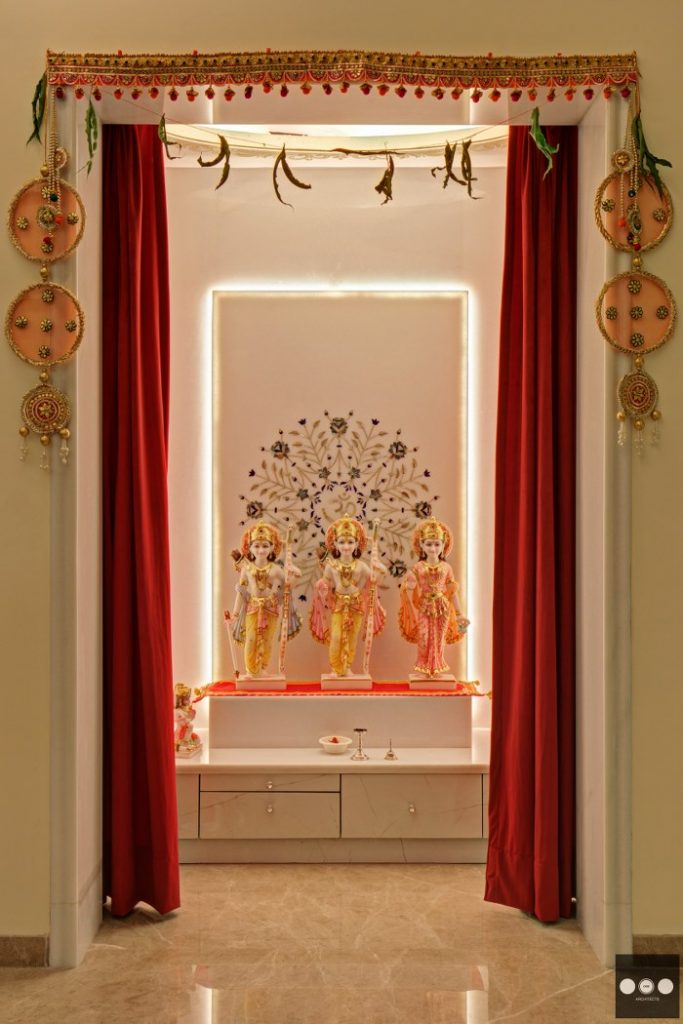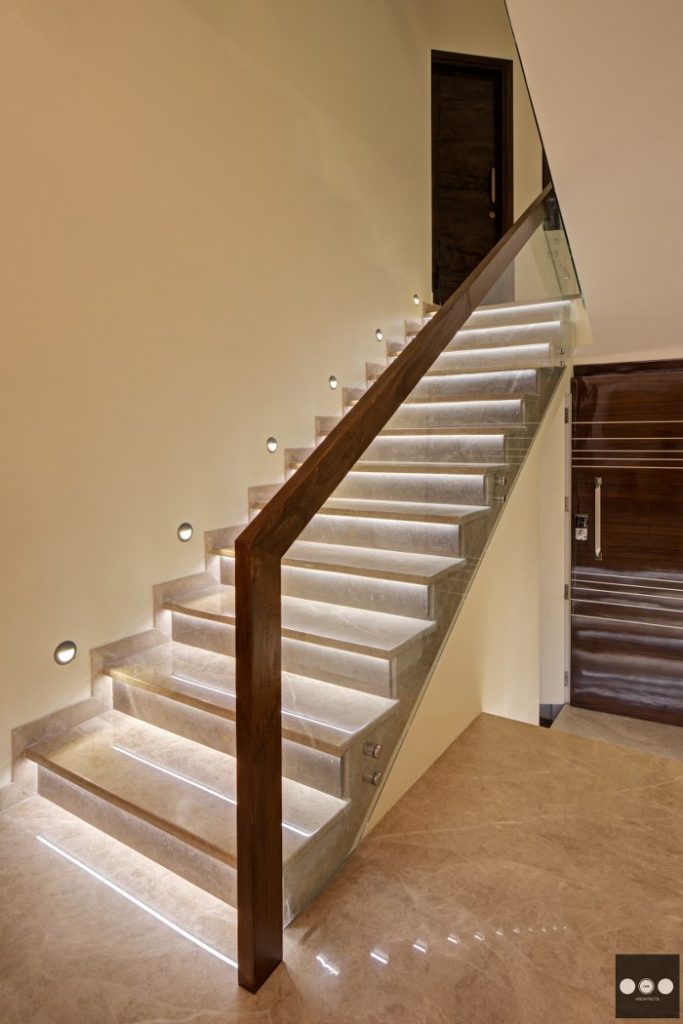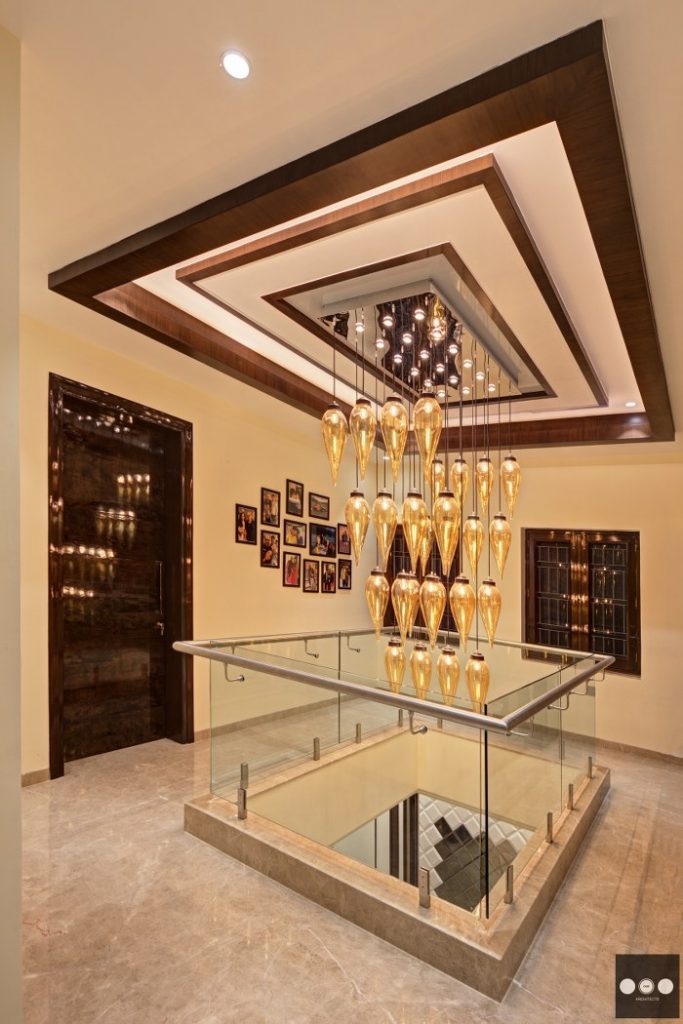 The master bedroom is designed in the suite room concept. As we enter the room we step into a living space that directly connects the bedroom on one side and the terrace on the other. The partition is created by an Italian marble with a fusion of glass inlay work.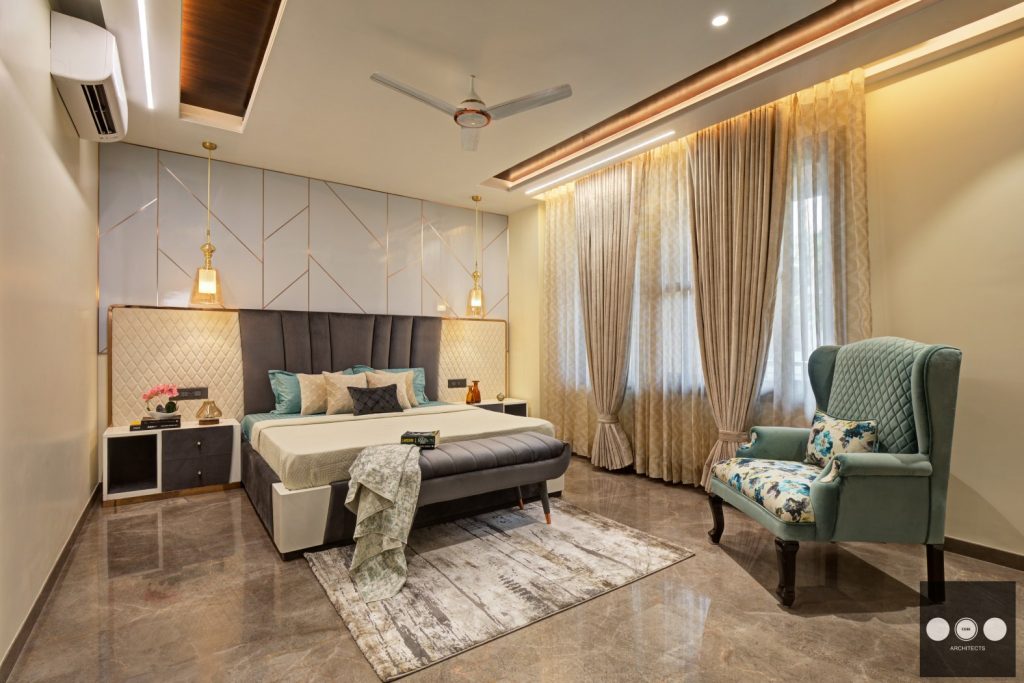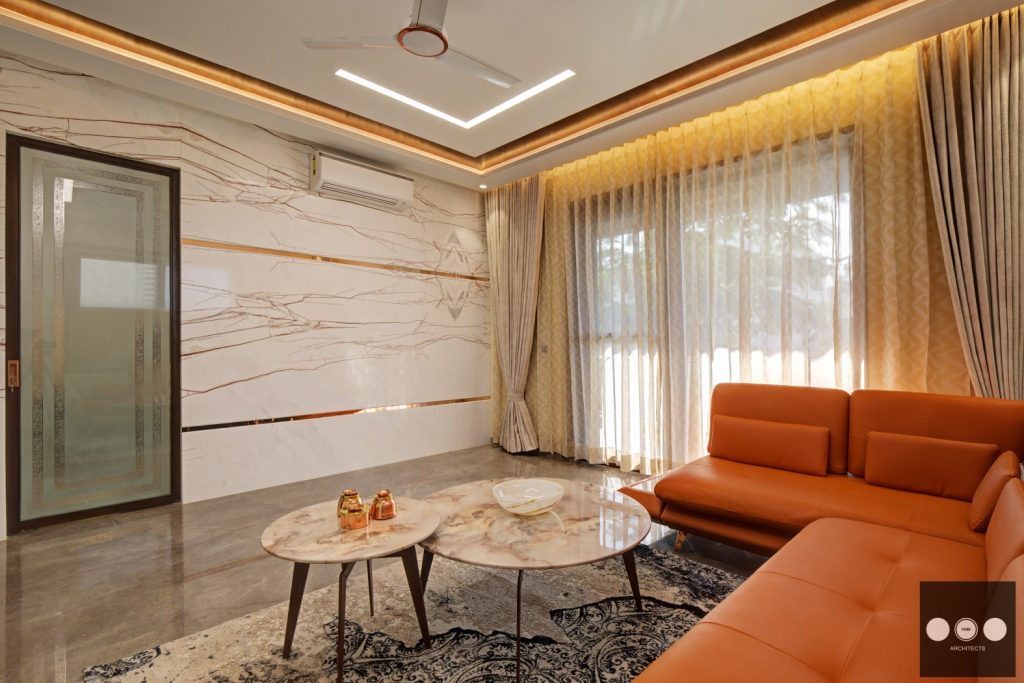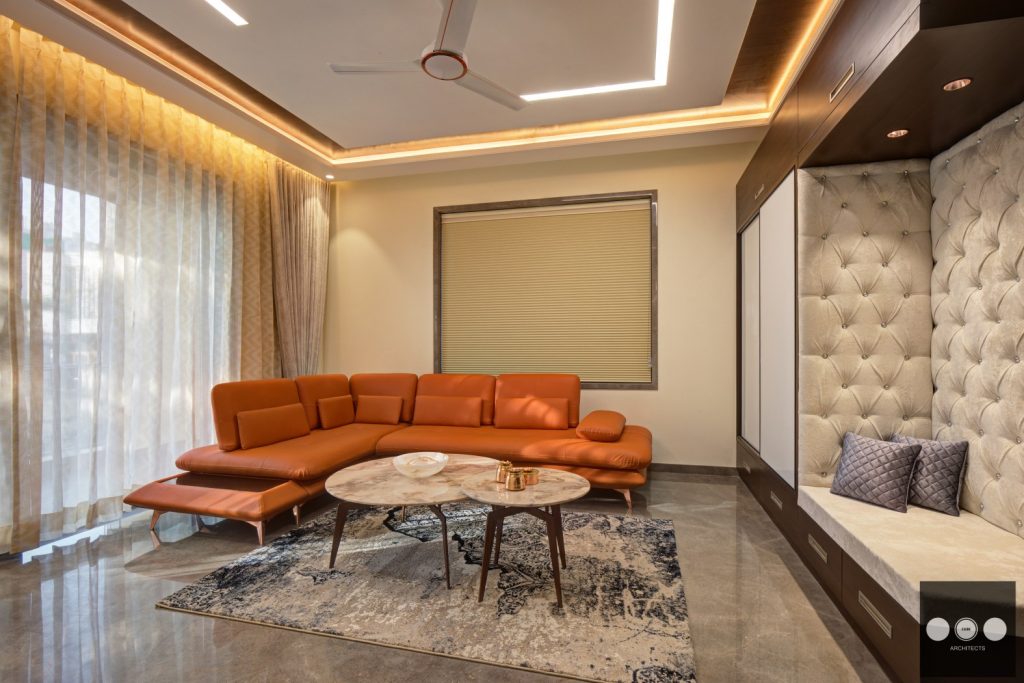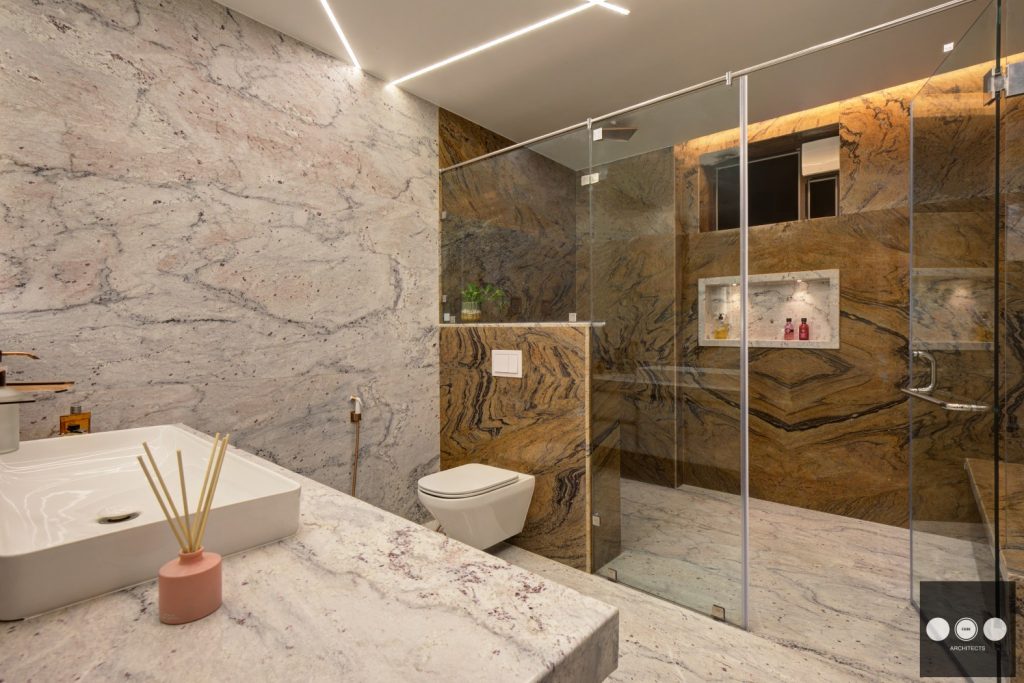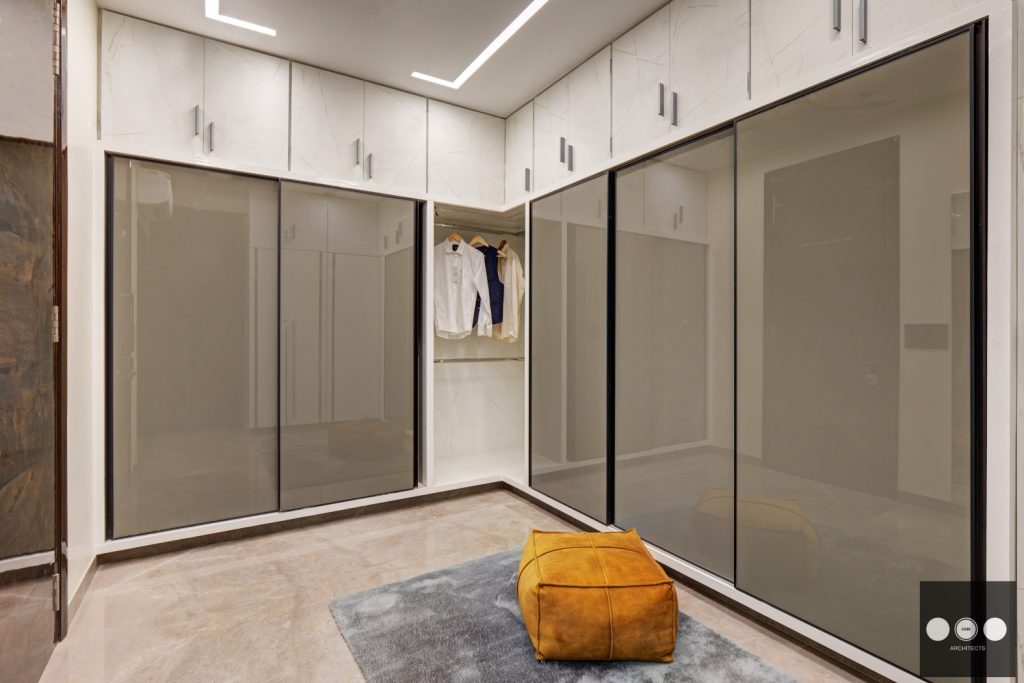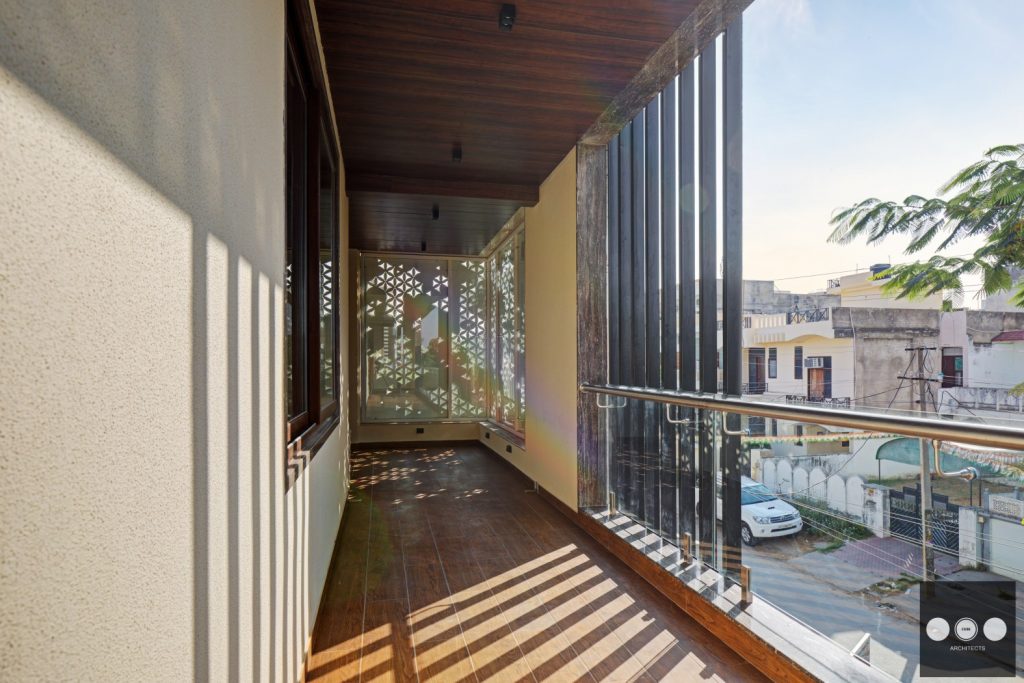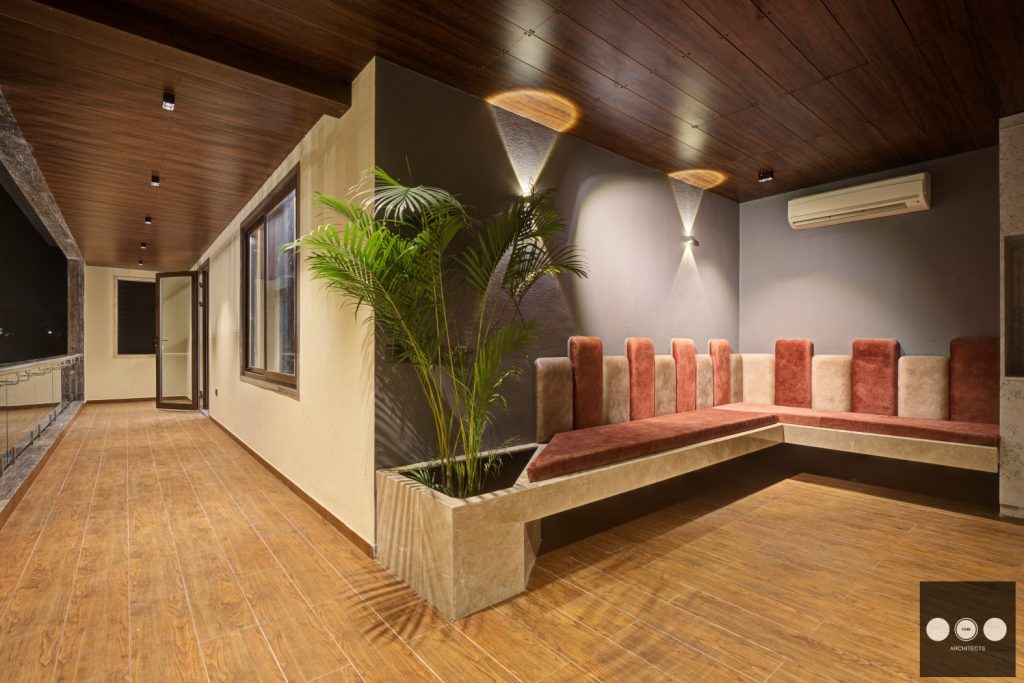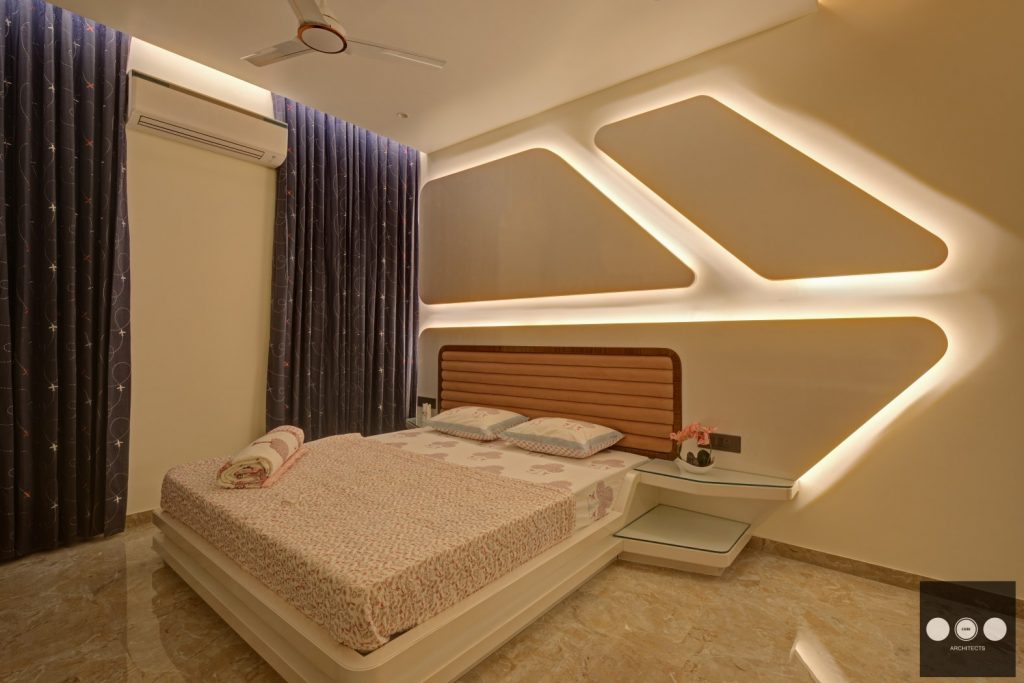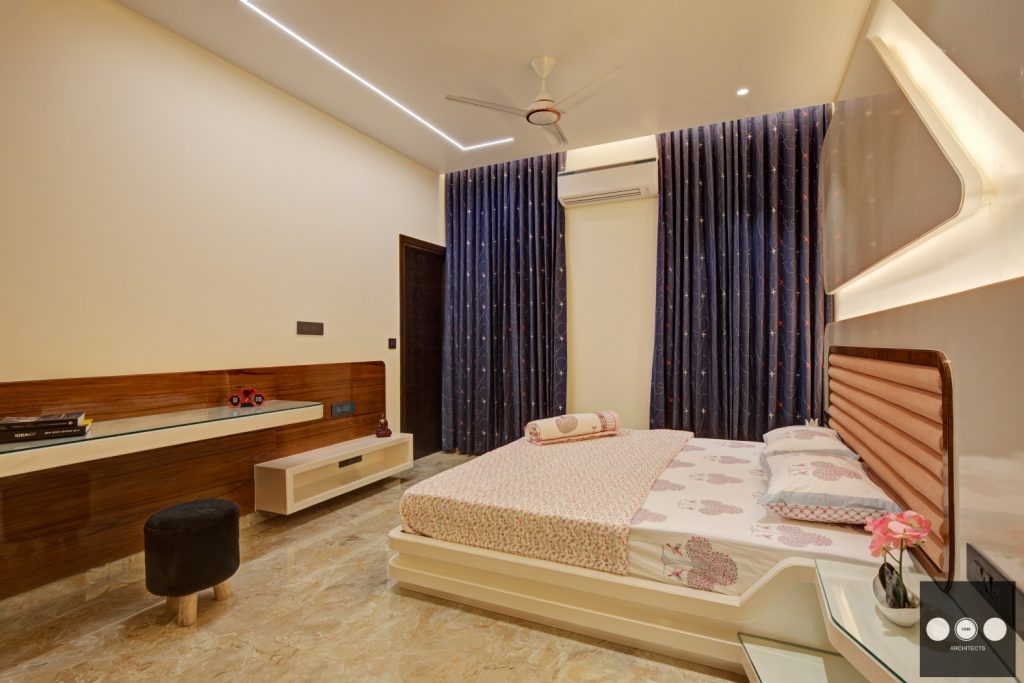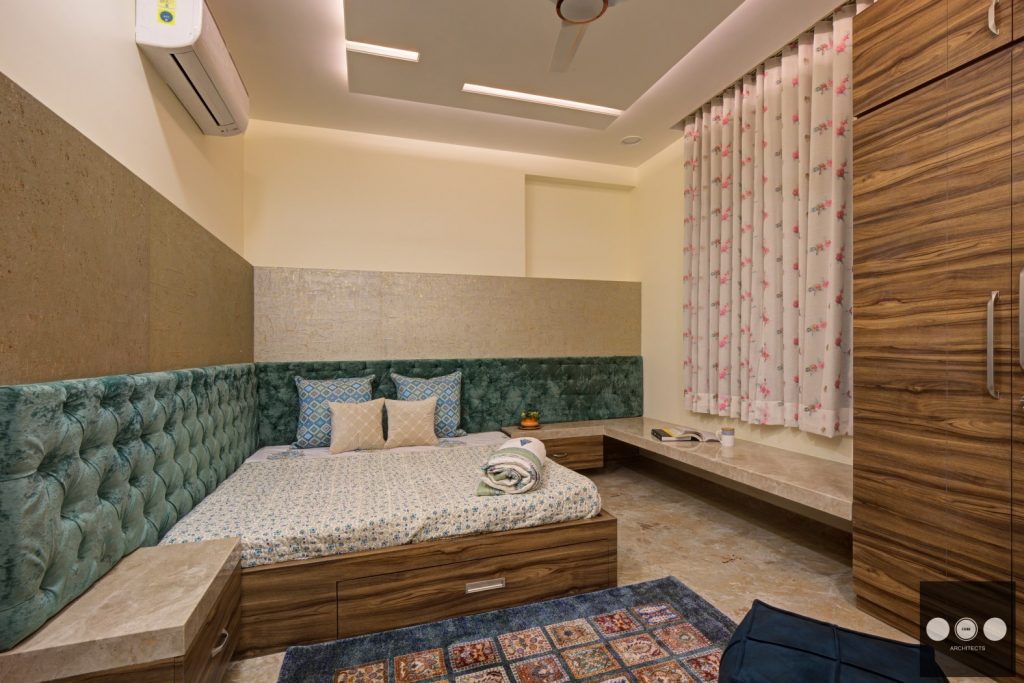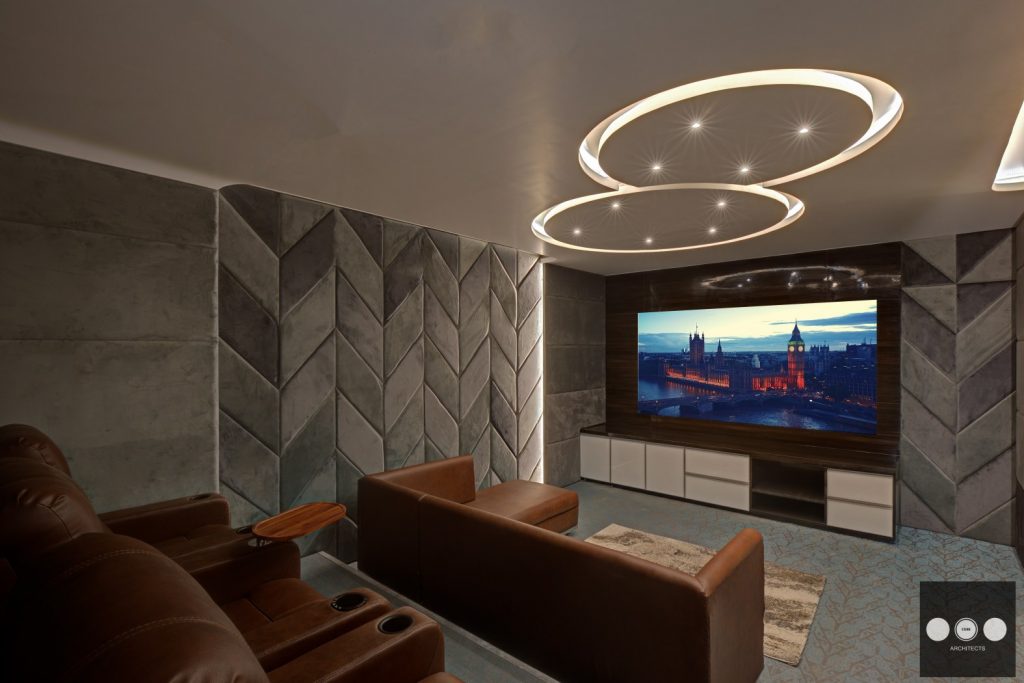 All the bedrooms are designed to have cozy corners by using elements such as hanging side lamps, warm color fabrics, etc. Walk-in closets are designed with the motto of maximizing storage and offering cozy spots in the closet. The glass sliders provide a perfect open look. The details are taken care of at every corner of the residence. Interior details make space speak itself.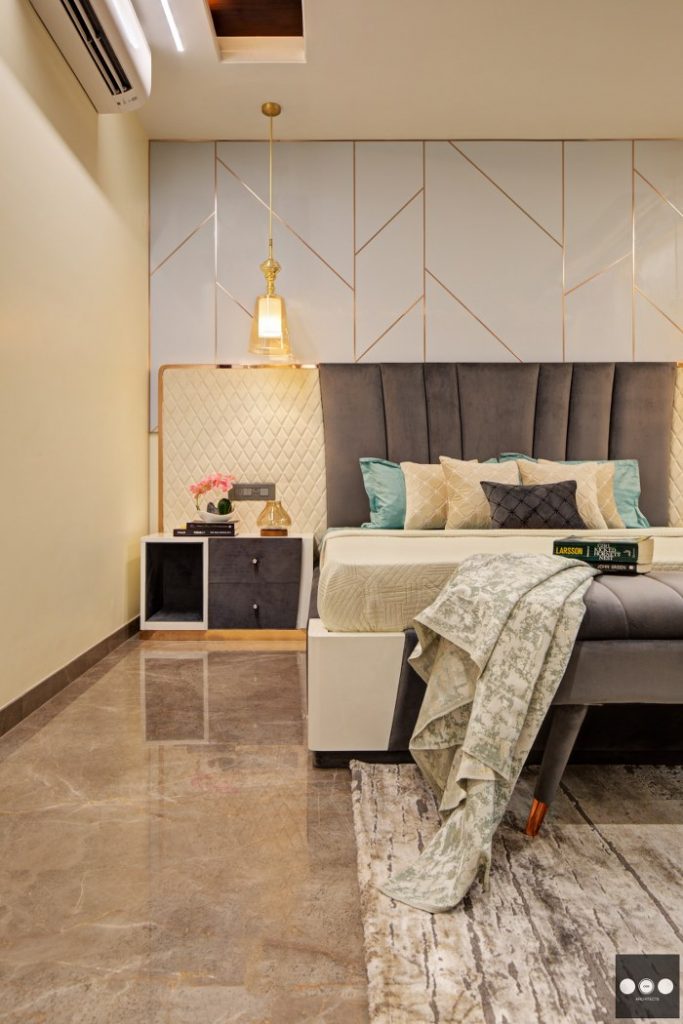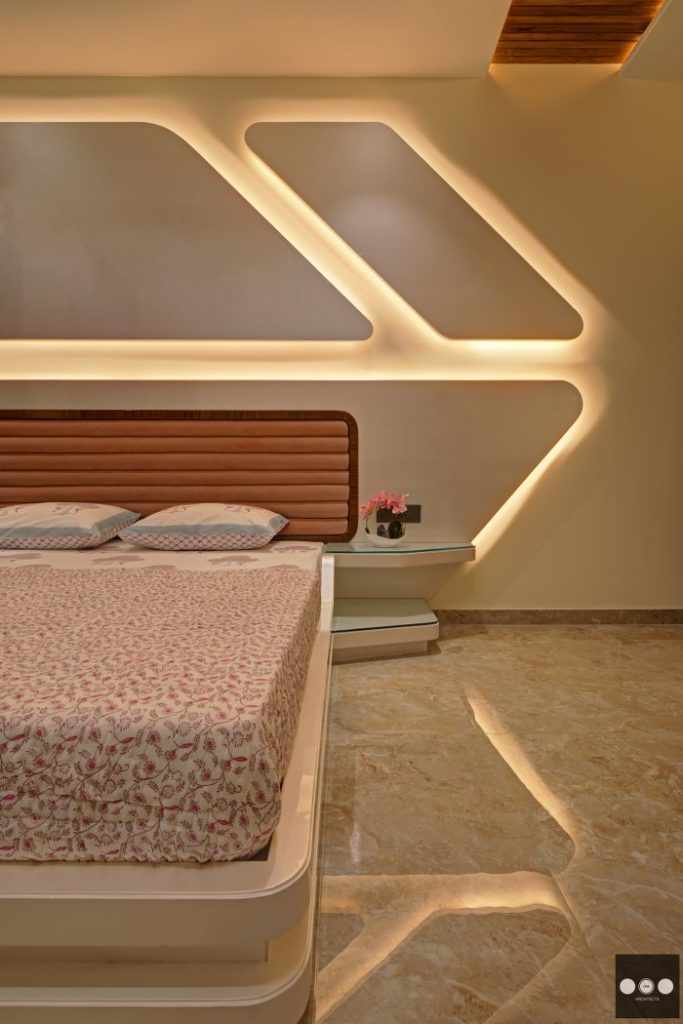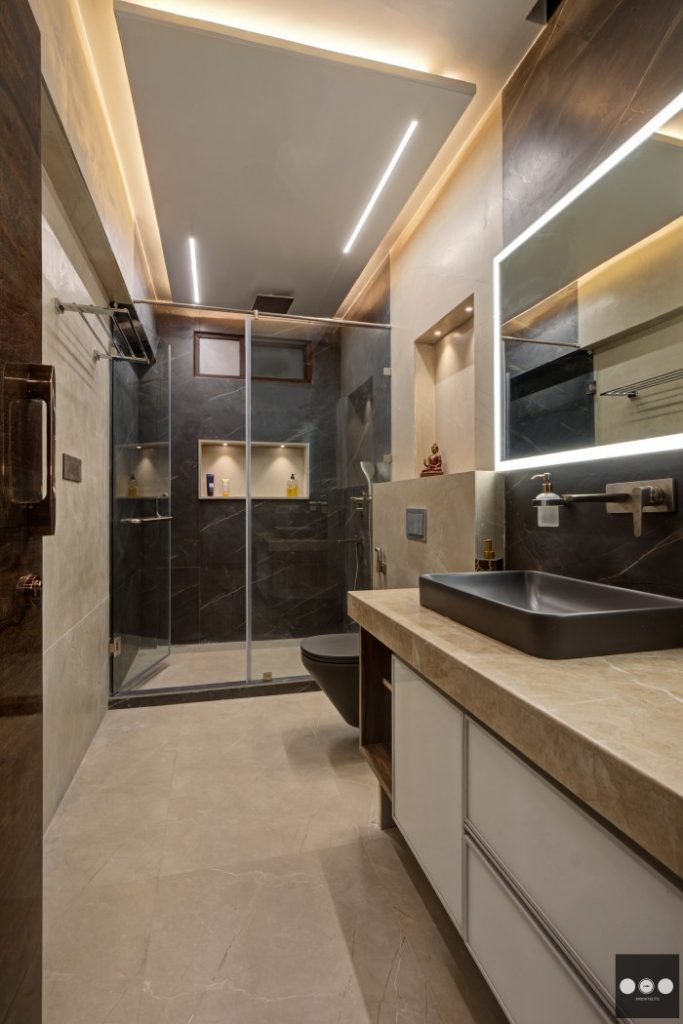 FACT FILE:
Firm: Ocube Architects
Project Name: kedia's Residence
Location: Jaipur
Plot Area: 3500 sq
Project Year: 2020
Construction Cost: 1.5 CR
Principal Designer: Mohit Chordia
Photo Credits: Studio Bluora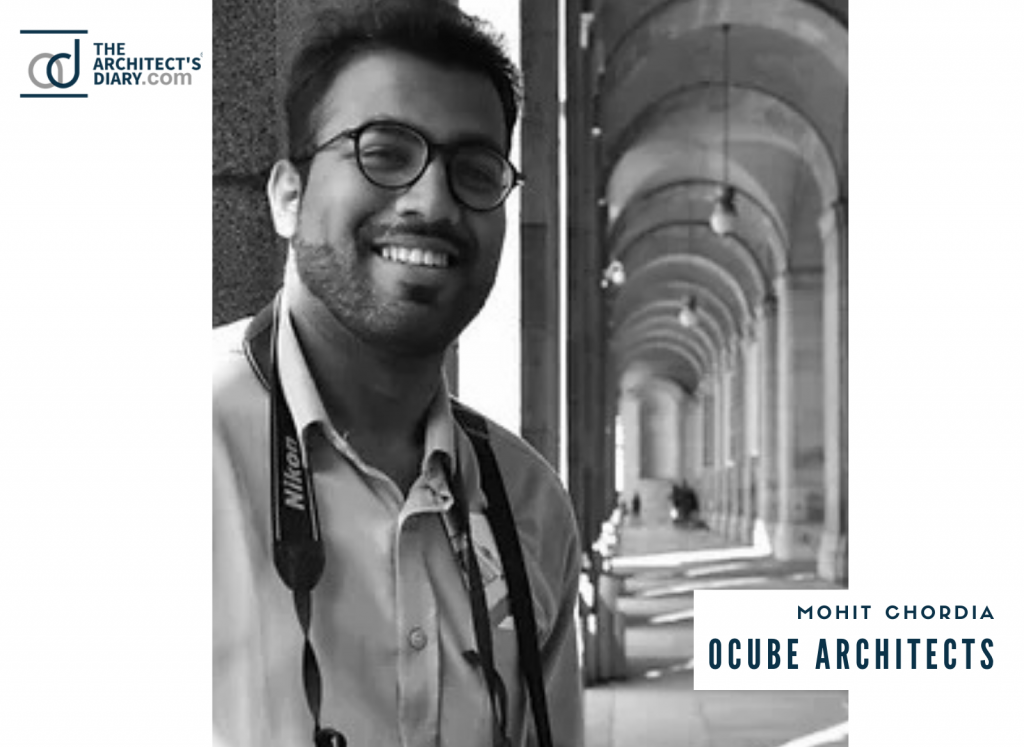 Website: https://www.ocubearchitects.com/
Instagram: https://www.instagram.com/ocube_architects/