What To Look For When Buying A Smart Thermostat For Your Home
Today's homes are filled with smart devices that are capable of handling certain tasks automatically. Although some of these devices seem pointless, others provide real benefits to homeowners. A smart thermostat is a great example of a useful device that can save homeowners money. Click here to choose the best thermostat – Click here
These thermostats can automatically adjust the temperature inside a home, maintaining a predetermined temperature no matter how hot or cold it gets outside. Because these devices can keep your heater or air conditioner from running as often, they can dramatically reduce your utility expenses. As an added bonus, they even enable you to control the temperature in your home using your phone.
Before you can take advantage of all of the benefits that these thermostats have to offer, however, you first have to buy one. Although that may sound easy, there are actually a lot of details that you need to consider during the purchasing process.
As you shop, keep the following four tips in mind. They will help you choose the right smart thermostat for your home.
Look for a thermostat that is easy to install.
Ideally, the thermostat that you buy should be easy enough to install that you can do it on your own. When deciding where to place the thermostat, look for a central location that doesn't get direct sunlight through the windows. It should also be located as far away from any heating or cooling vents as possible. Ideally, the thermostat should be located on one of the interior walls to minimize temperature fluctuations. If you want a more detailed idea on what you should look for you can see more here.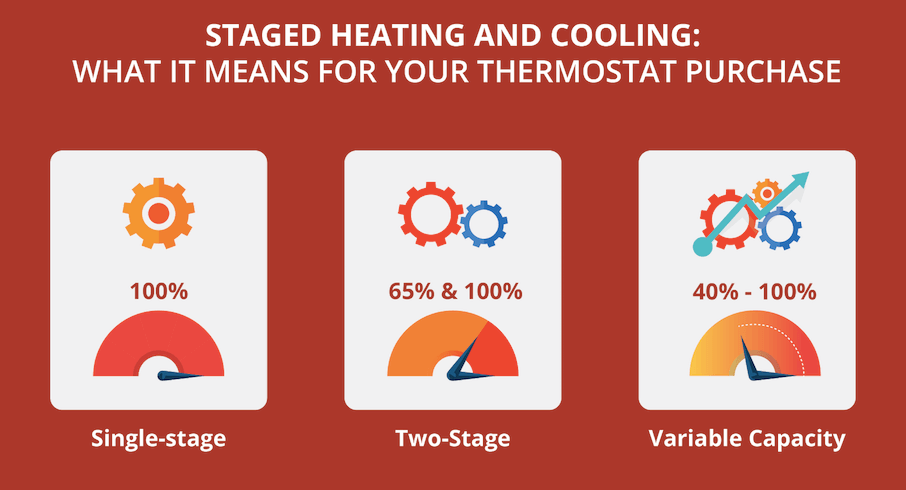 Look for a thermostat that can be controlled remotely.
If you want to be able to control your thermostat remotely, you need to look for a model that has this feature built-in. Many thermostats come with a dedicated remote that can be used to control the temperature from anywhere in your home. Others can even be accessed through your smartphone, allowing you to change the temperature in your house even when you aren't at home.
Keep in mind that remote access usually comes at a cost. Models that incorporate this feature are almost always more expensive than models that don't. In most cases, however, it is well worth the extra expense since it gives you a lot more control over the temperature in your home.
Make sure the thermostat you choose has the features that you need.
Features can vary quite a bit from one model to another. As you shop for a smart thermostat, make sure that you consider which features would be the most beneficial for your lifestyle. For instance, some thermostats allow you to save multiple programs so that you can change your settings quickly and easily depending on what is going on in your life. Others automatically change between heating and cooling, depending on the weather. By focusing on the features that will benefit you the most, you can choose a thermostat that gives great results.
Consider extra features.
Some thermostats, like the Nest Learning Thermostat, incorporate extra features that you may find beneficial. For instance, the Nest thermostat has a special mode that analyzes your preferred temperature settings over a specific period of time, allowing it to learn your routine. Once it understands your preferences, it then will begin automatically adjusting the temperature for you. The best part about this thermostat is that it is easy enough for anyone to install. Just make sure that whatever device you purchase is compatible with any other home automation tools that you have in place as well as with your smartphone.