There's a new model of property development that's taking the nation by storm, and it's been aptly named the knock down rebuild.
Basically, knock down rebuild projects are being embraced as a highly economic alternative to traditional renovation jobs. Any family that's had to sit through a lengthy renovation should know all too well how frustrating it can be to expand on your pre-existing property. Chasing up building plans and applying for permits, to then be forced to work around the intricate systems of electrical wiring and pipes that sit within the walls of your home, a home whose features and facilities will only grow more and more outdated and potentially even less eco-friendly as time goes by. Opting for a knock down rebuild will essentially ensure that your family home stays fresh, environmentally conscious, and well-suited to your family's growing needs.
Here's all you'll need to know to get started with your own knock down rebuild project.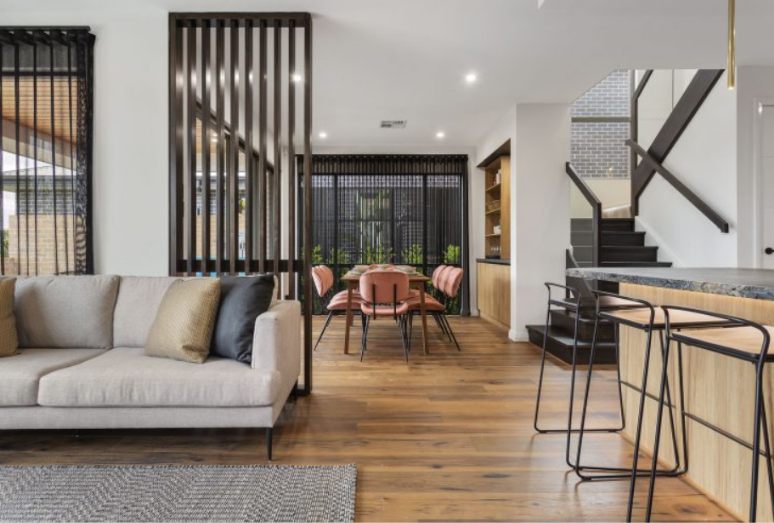 Find your builder
You'll find that there are a growing number of property developers, independent architects, and building agencies out there who may be able to help with your knock down rebuild project, but it's crucial that you're thorough with your preliminary research and take your time finding the agency that's best for you and your family. It's wise to start by visiting some display homes and physically walk through some of the floor plans that these agencies offer rather than just looking at their material online. Take full advantage of the resources that they're able to offer you from your first consultation and be sure to come prepared with some questions of your own.
It's also worth asking what kind of deals they're able to offer in regards to premium features and specific building materials. A well-established agency should be able to source an array of high-quality materials at competitive market prices. With good research, you should be able to snag attractive fixtures like chrome faucets and marble countertops without breaking neither a sweat nor your bank.
Select your plan
Now that you've found your agency, it's time to select one of their floor plans. If you were able to visit some display homes, chances are high that you've got a clearer idea in your head regarding what you'd like from your future floor plan, but it's incredibly important that you think critically about your layout before you even begin the design process. First and foremost, think about the design of your pre-existing home. Were there any changes you've fantasised about making? Well now's your time to finally manifest these long-standing ideas! Reputable agencies should offer an array of floor plans that are highly adaptable to suit families and plots of land of all shapes and sizes. Just be sure that your family is able to make some unanimous decisions so that all the kids are happy with their new rooms come moving day.
Organise your build
Floor plans won't be the only thing you'll find yourself consulting your family on. In fact, it's vital that your family stay well-informed throughout this entire process. A surefire way of ensuring that your family stays involved is simply by encouraging everybody to make a list of checkpoints that are important to them, and then combining your individual lists to put together a 'family home checklist'. These checklists can be as thorough or as minimalist as you please, so long as it encompasses all the most important factors of each individual family member. For instance, if you've got yourself a few resident green thumbs, consider placing 'orientation of bedrooms' on the top of your list. If you're looking to decrease your family's combined carbon footprint, add 'building with sustainable materials' to the list.
Finally, knock down rebuilds are inherently big and exciting projects that are bound to be enriching and life-changing experiences for both you and your children. You should definitely consider taking plenty of photos throughout this journey and documenting the step-by-step construction of your new home. If you've followed this guide thoroughly, chances are you'll be in this home for decades to come. You won't regret documenting every little milestone along the way!