&nbsp
Interplay Between Traditional And Modern Elements In A Residence | Prayog Design Studio
We chose a vibe that evoked and understand elegance while bringing its inhabitant's lifestyle to the fore. The clients chose to have bold tones, delicate finishes, and modern flourishes, the grey marble, tinted and back painted glass, veneers, and decorative artifacts.
Visit: Prayog Design Studio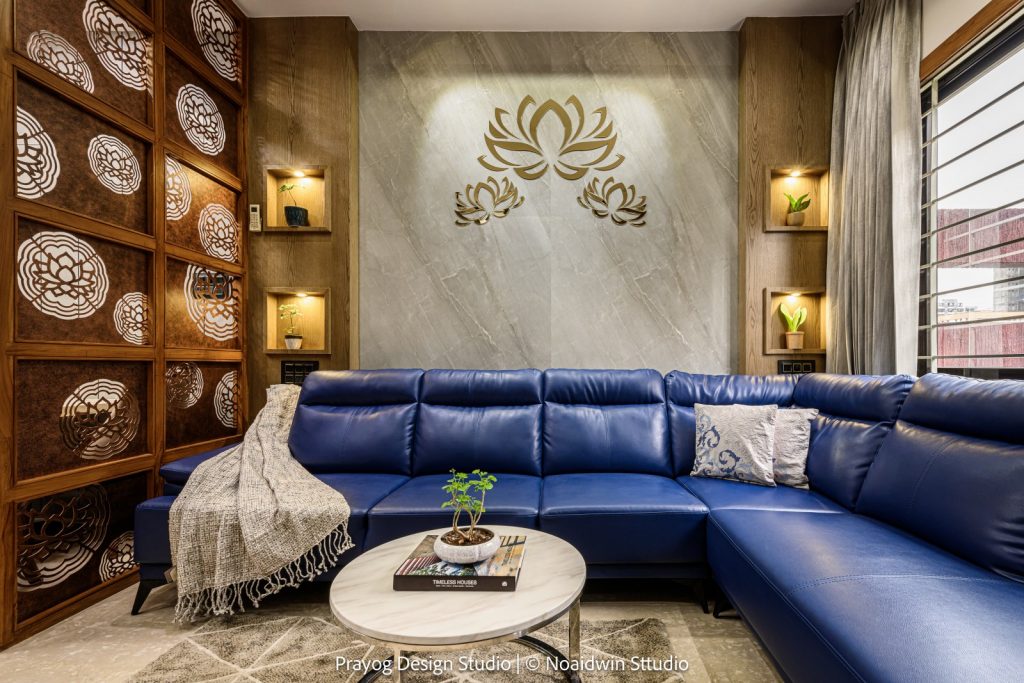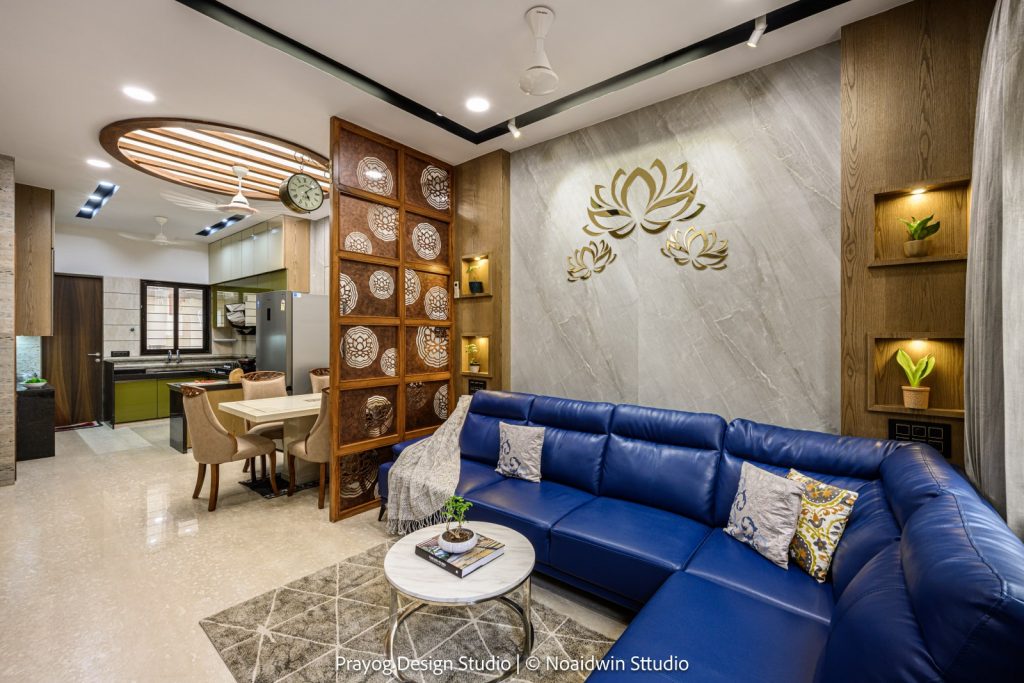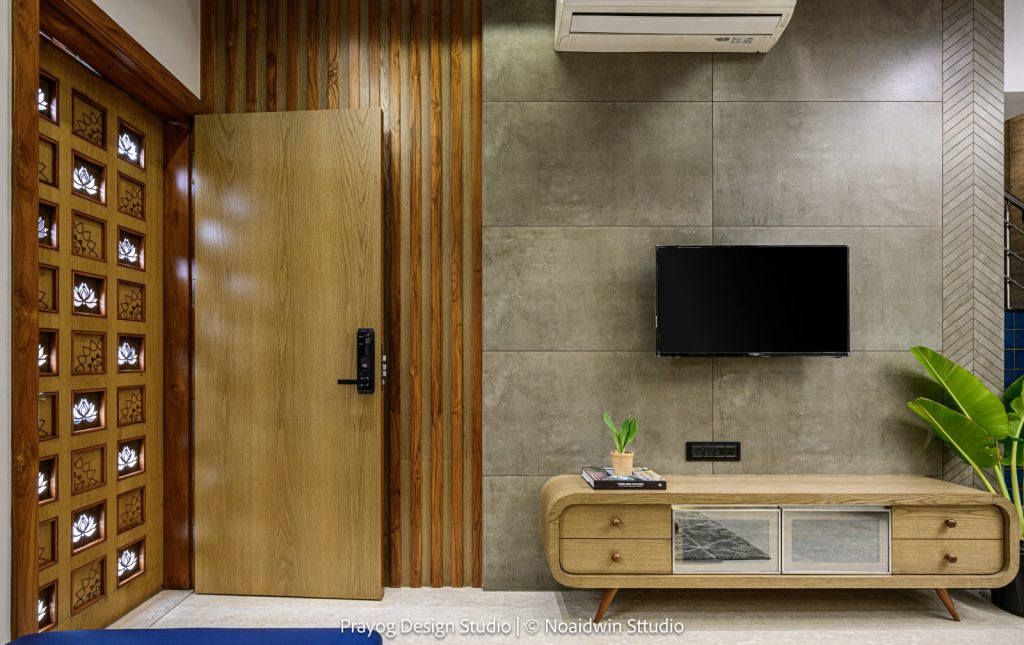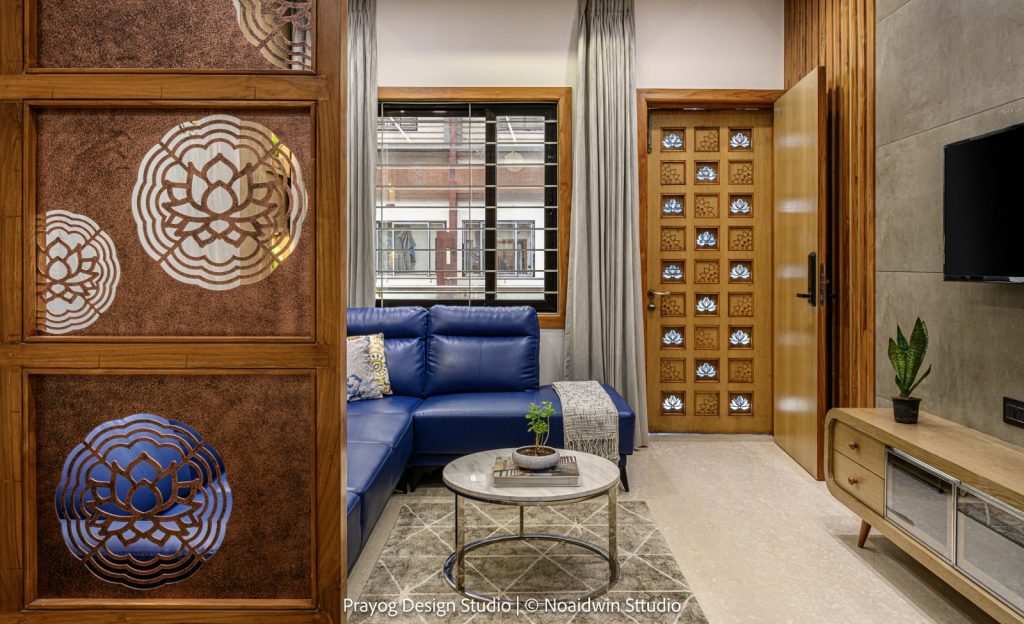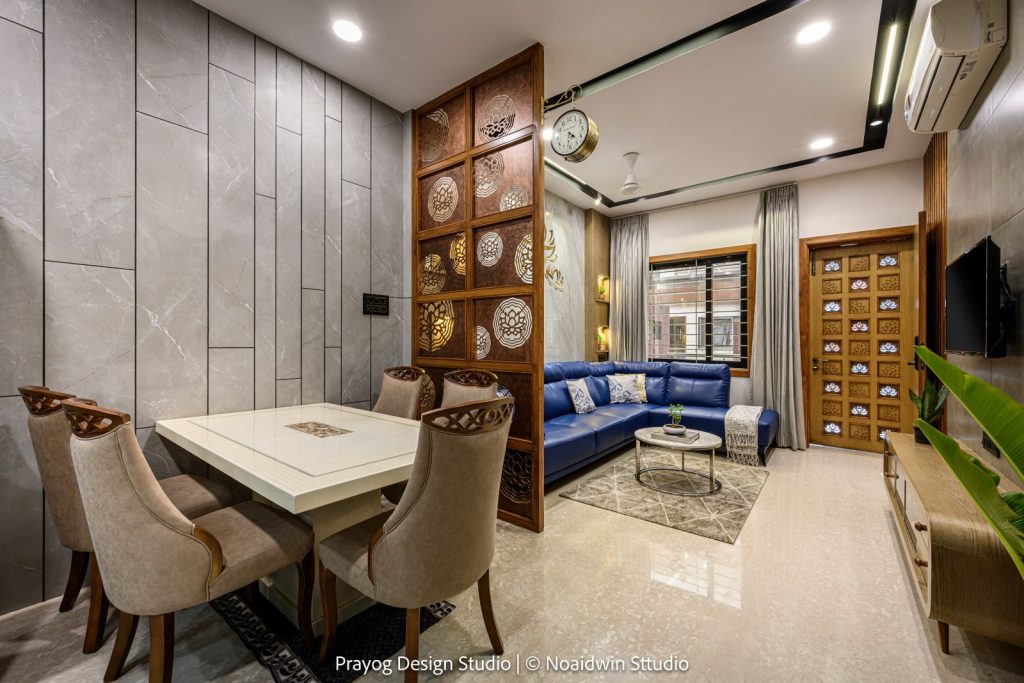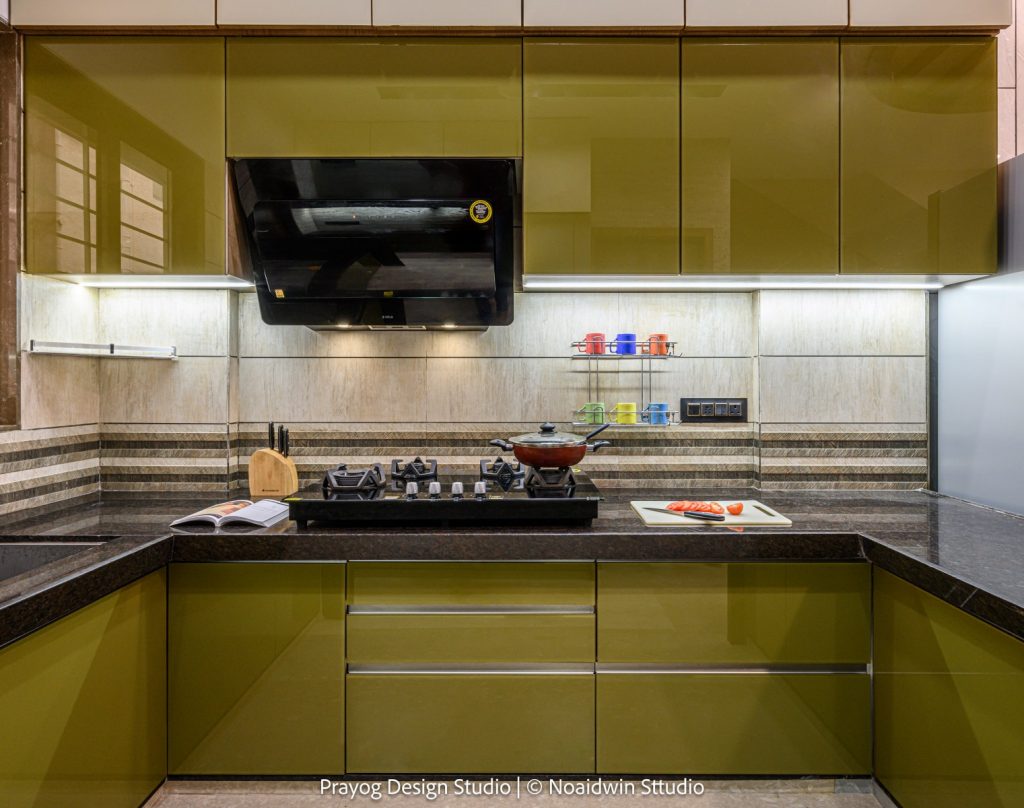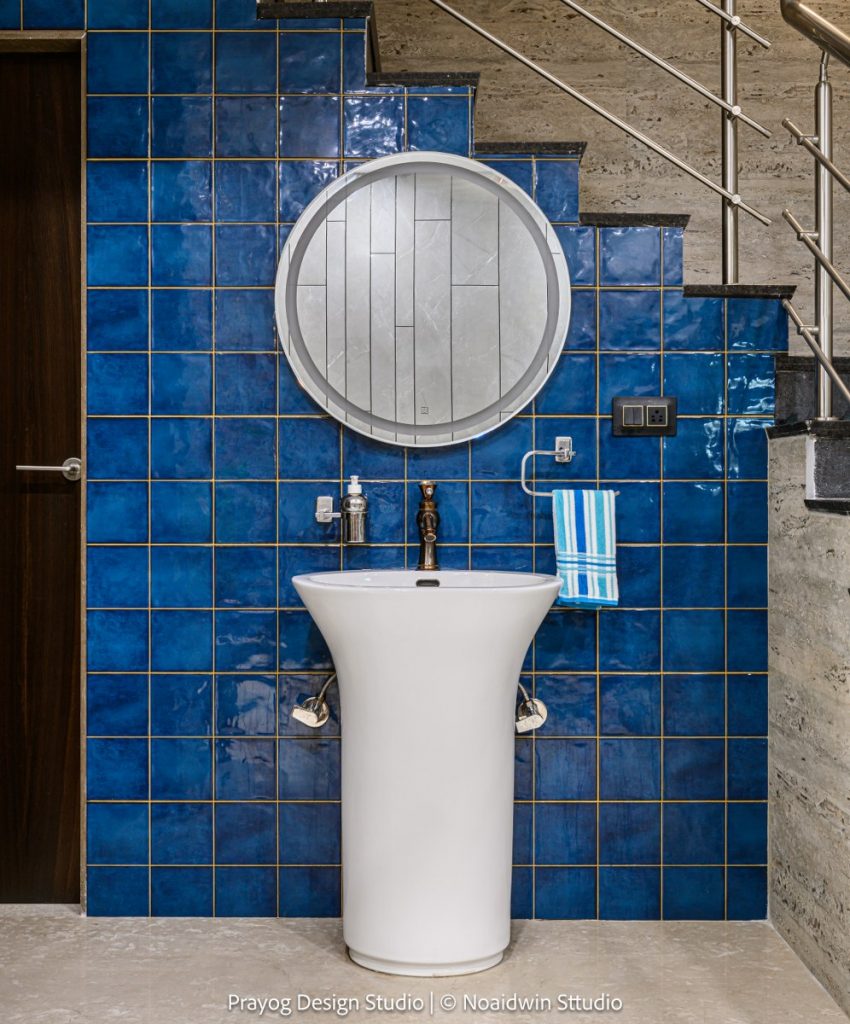 The lotus pattern jail delicately veils in the wooden front door living at the home's elegant interiors. While the living room breathes a modern, eclectic air. The bedrooms are awash in soft as well as bold hues and smart mosaic tilling help the common basin area truly stand out.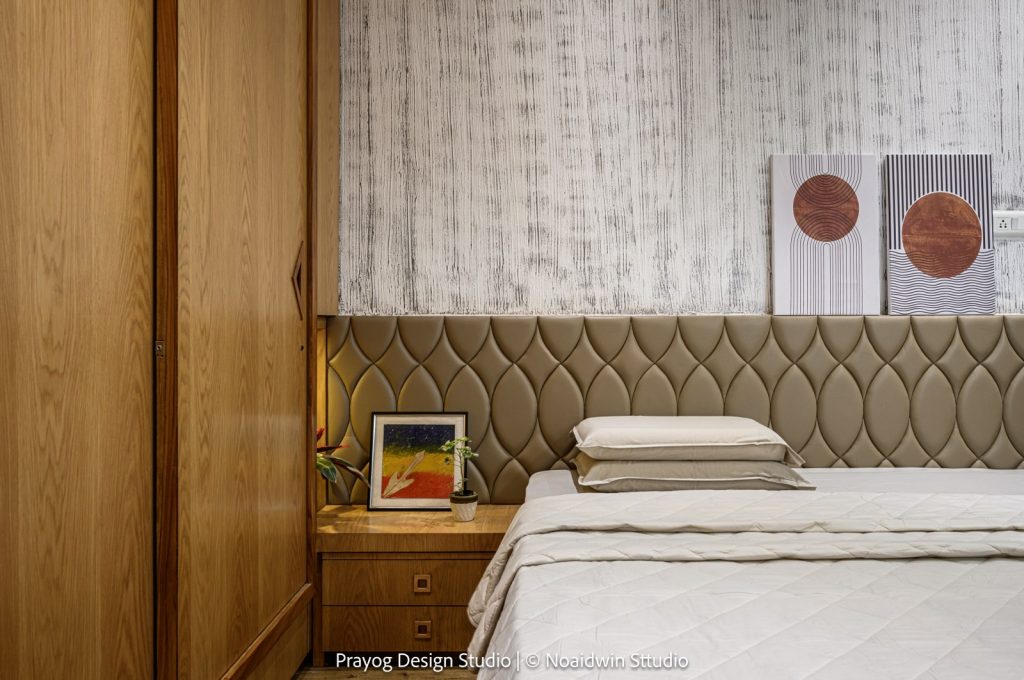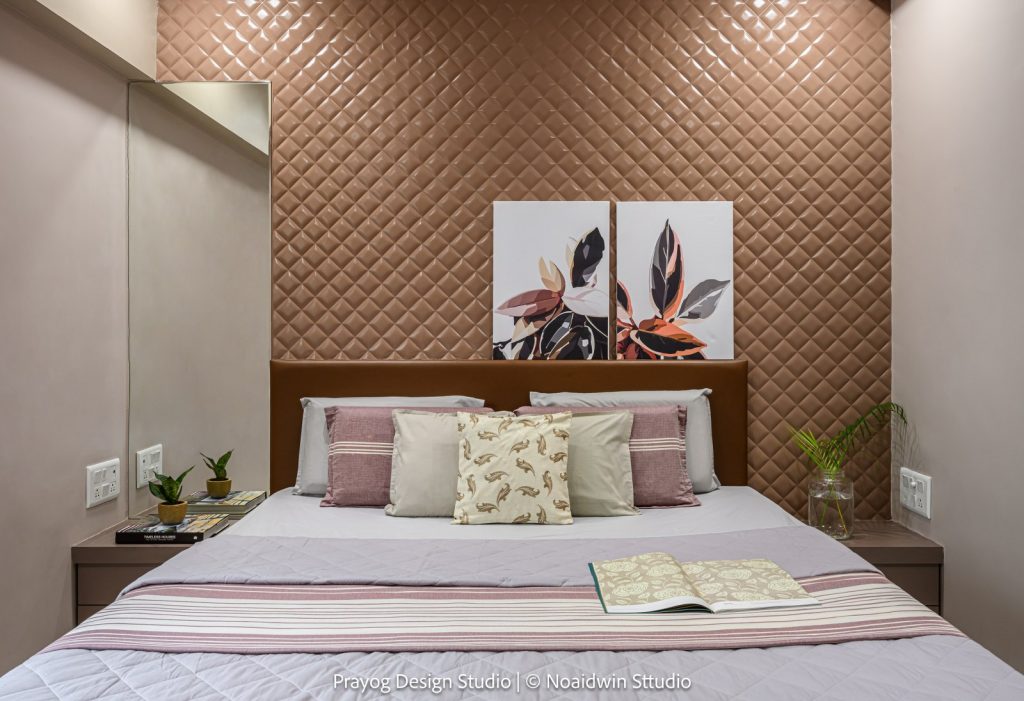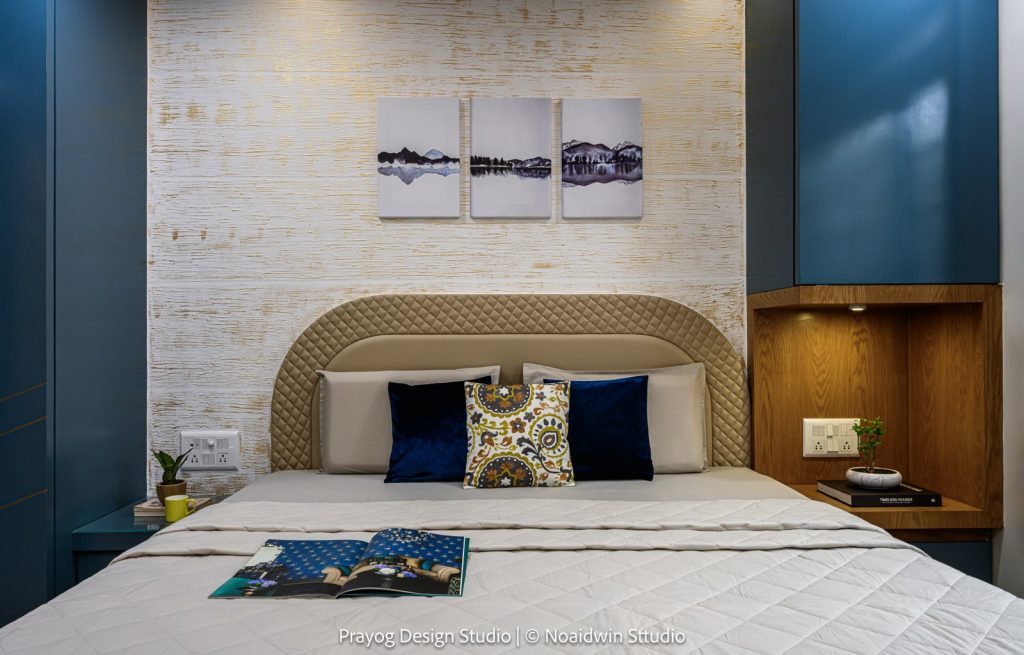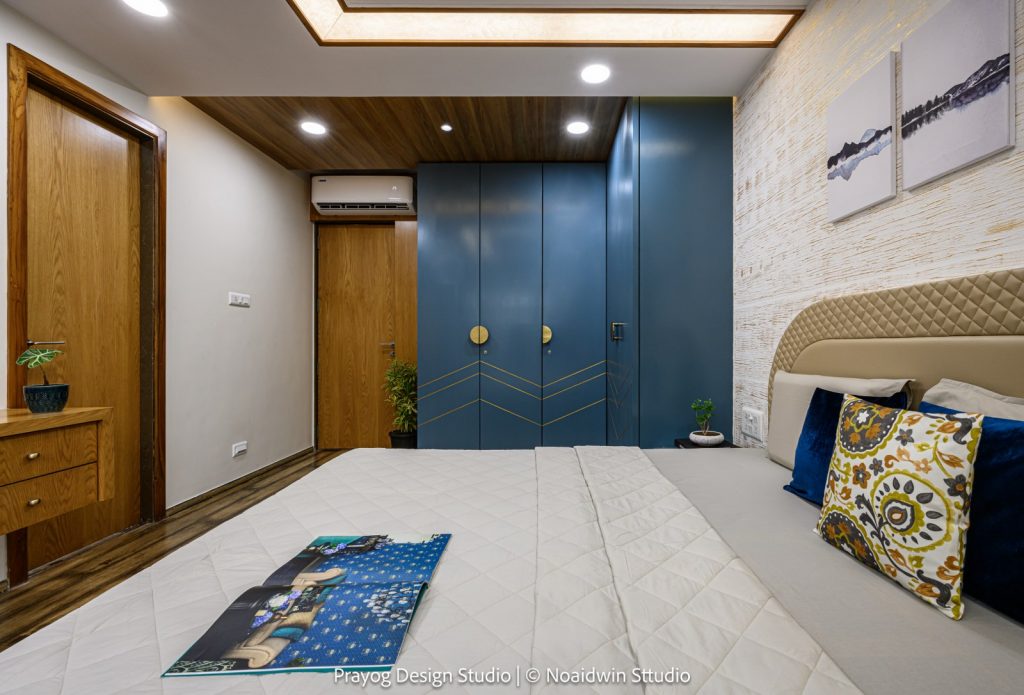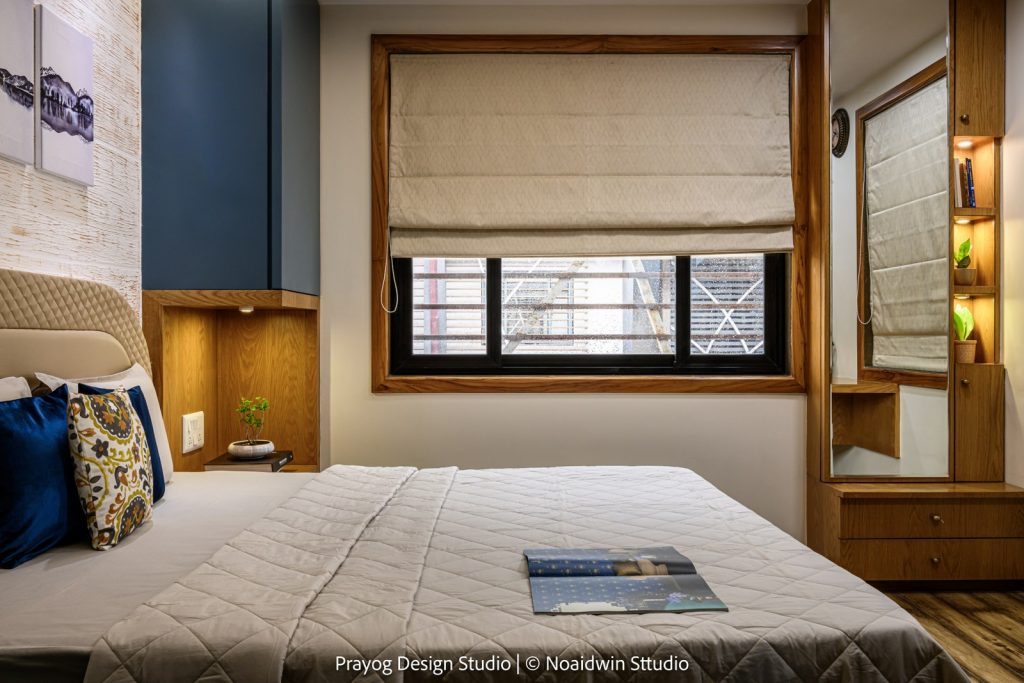 Accents of brass add a touch of opulence. The interplay between traditional and modern elements is also a work, and all of it comes together in a space redolent with luxury and aesthetics.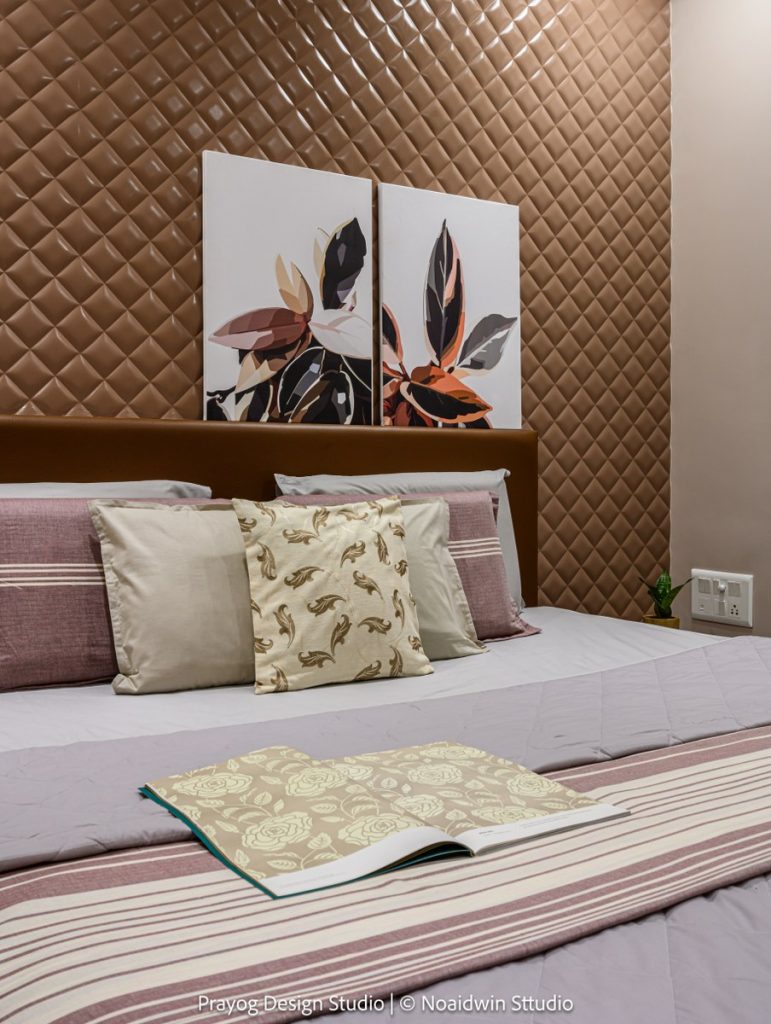 FACT FILE:
Firm: Prayog Design Studio
Project Name: Nest venezia bungalow
Design Team: Sonali dakoria , Charmy jariwala , Nikunj dakoria , Nirav jariwala
Area (sq.ft): 2000
Location: Surat, Gujarat
Project Year: 2020
Photographs: Nilkanth bharucha
ABOUT FIRM:
Prayog Design Studio started its journey in 2014 with the ambition to achieve a healthier and more aesthetically pleasing environment for the end-user. Every project is treated with the fervor of exploration, innovation, and tested for relevance in physical and social contexts. Interior Designers ID Nirav Jariwala and ID Nikunj Dakoria, partners are heading the firm with Interior Designers ID Charmy Sarvaiya and ID Sonali Dakoria.
'PRAYOG' –a Hindi word, the word itself means 'Experiment'. The design philosophy of the firm allegorically represents the word 'PRAYOG' where it gives an open door to the client to experiment and create a better living. The methodology of Prayog Design Studio ventures to promote innovatively and out of the box thinking amongst all involved in the design and promote sustainable practice from the conceptual stage.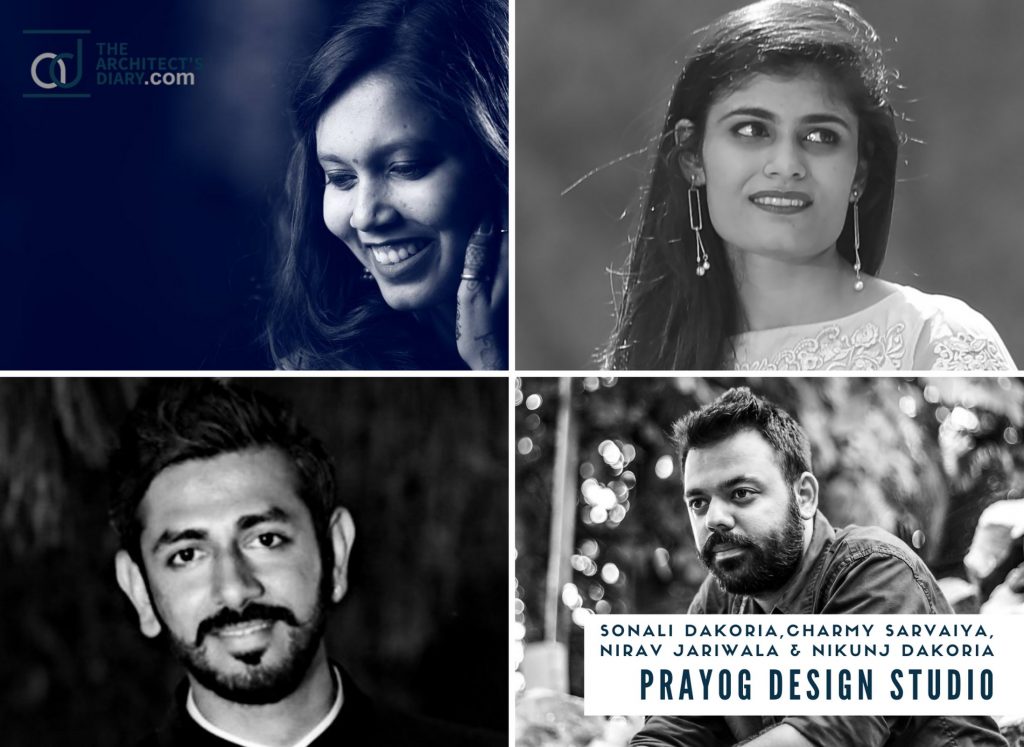 Instagram: https://www.instagram.com/prayogdesign/
Facebook: https://www.facebook.com/prayogdesign