&nbsp
Have you ever thought about what affects the way you perform at school or college? It probably won't be a revelation if we say that there is a whole bunch of factors that influence the learning process. Some of these factors are obvious. For example, it is clear that the time or resources you have to study will influence your performance. However, some other factors can be harder to reveal. One of them is the organization of your study room.
We bet many of you don't realize that your study room interior can have a significant impact on your success. However, the truth is that a well-organized space can positively influence your learning. It can make you more focused and motivated, help avoid distractions, and even make it easier to cope with your academic assignments.
Re-Doing Your Study Space: Top 6 Ideas
Engaging in interior customization of your study room can be pretty exciting and fun. However, it will take some time and effort to come up with good ideas and implement them in life. Therefore, be sure to free up enough time for this. To do this without giving up on your studies, you can check out here and find professional academic assistants. Entrusting your work to experts will give you enough time for rearranging your room.
That was just one tip to prepare for the process and ensure that it will be stress-free. Now, let's move to actual study room ideas you may find helpful:
1.Pick the Right Colors
As you might already know, there is whole psychology built around colors. Experts claim that different colors can evoke various emotions and stimulate certain parts of our brain. Therefore, your choice of colors should be thoughtful.
To give you a few ideas, here is a list of colors that are proven to have positive effects on students:
Purple – brings a sense of calmness and peace;
Green – brings a sense of calmness and peace;
Orange – can boost attention;
Red – can boost attention, creativity, and excitement;
Brown – eases fatigue and stress, makes you feel more secure and relaxed;
Yellow – boosts creativity, improves attention span, and brings a sense of positivity;
Off-white – boosts attention span and stimulates positivity.
Using some of these colors to customize your learning space can help boost creativity, concentration, energy levels, and help you feel more positive overall.
2.Adjust Lighting and Temperature
Although many don't recognize it, certain temperatures and lighting can have a negative or positive influence on one's productivity. Therefore, the next tip is to adjust these two elements in your study room. Add more light by bringing in a new, stylish chandelier or desk lamp. Also, make sure that the temperature is comfortable.
3.Pick Comfortable Furniture
Your study room will definitely have at least a few pieces of furniture such as a desk, chair, bookshelves, etc. Your goal is to pick functional, comfortable, and, at the same time, neat-looking stuff.
4.Opt for Minimalistic Style
today, minimalism is a big trend in the world of interior design. Consider using it for your study room as well! Not only it looks great, but such design will also ensure that you have minimum distractions to get in the way of your learning process.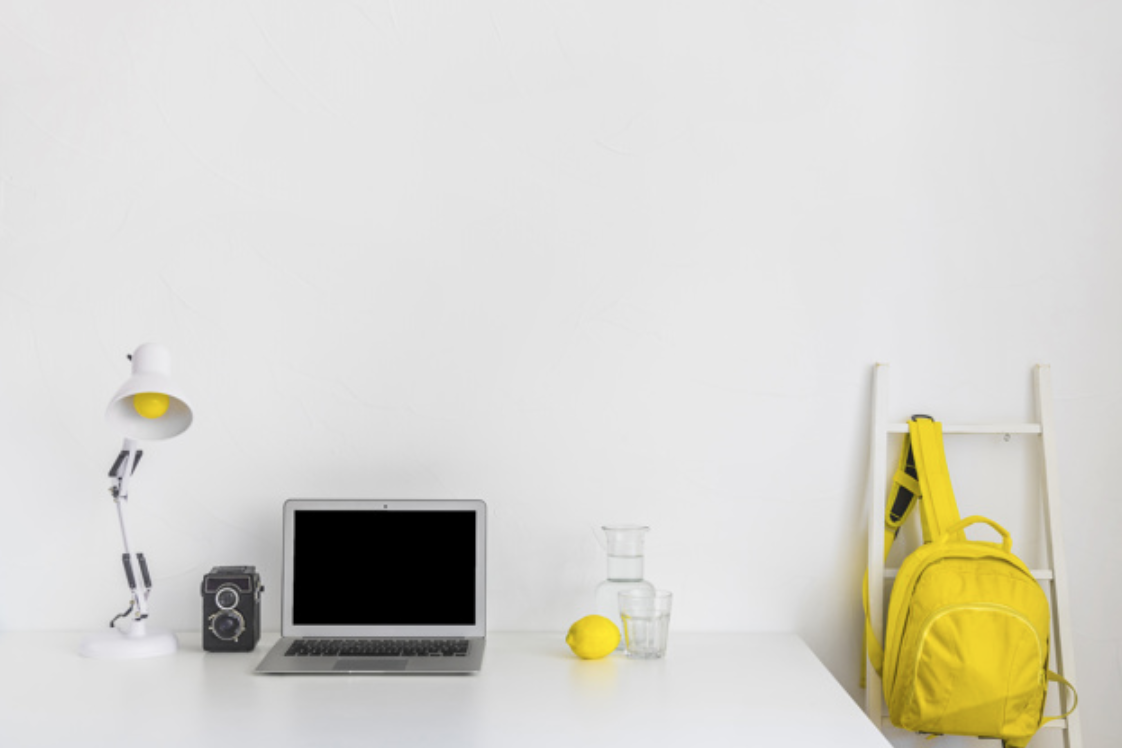 5.Stock Up
One more thing to take care of when customizing the interior of your study room is all sorts of equipment and supplies you may need for your sessions. Stock up your space with everything that feels necessary for your productivity, including books, notebooks, tech, pens and pencils, erasers, etc.
Extra tip: To make your space look neat and stylish, and, at the same time, keep it well-organized, consider buying some organizers for all your supplies.
6.Add Details
Finally, we got to the most exciting part. When re-organizing your study space, pay attention to small details. Feel free to fill your room with details that inspire or motivate you to create just the right atmosphere. But, be sure not to overload your room with such details. Otherwise, your space will look too cluttered, which will negatively influence your productivity.
The Bottom Line
If you are still unsure whether it's worth or not investing time and money into organizing your study room, let us once more remind you that re-organizing your space can help you boost your academic performance. Thus, for the sake of success, you should devote some effort to hone up your learning space.
On top of that, it is worth noting that customizing your study room can be an incredibly fun thing to do. Picking new styles and designs that fit your personality is exciting. Besides, it is an excellent opportunity to invite your friends over and turn this into a fun party. Hopefully, this article and the tips it contains will come in handy for choosing a perfect study room design for you!
Author's Bio:
This post was written by Sandra Larson. Sandra is a professional academic writer at https://elizabethanauthors.org/ and an expert in the field of psychology. As a psychologist, Sandra claims that the interior design of a space can evoke certain emotions and control people's productivity. In this article, she shares some study room ideas that will make your sessions more effective.