Integrated House with Indo-ethnic charm | Nirmanam Design Studio
The 'Vraj' house is located in a well-planned, posh and green canopied Nandigram society, Manjalpur, Vadodara. The clients- a Vadodara based, deep-rooted and socially very well integrated Gujarati family with a business background; had a strong affinity to the location due to its connectivity to the surrounding prime areas.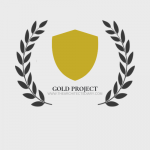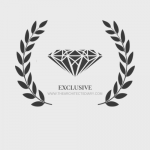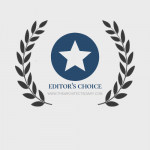 Visit: Nirmanam Design Studio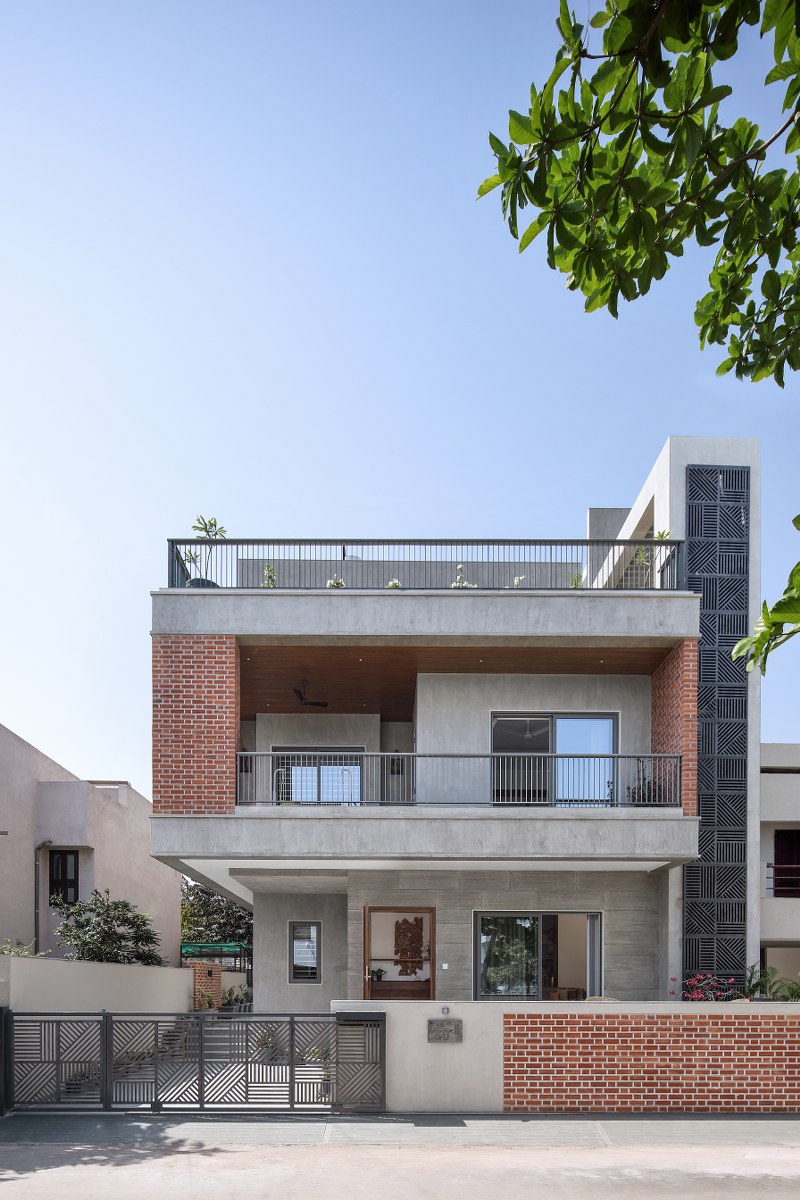 The entire plot given to us was only 2072 sq.ft. The challenging part was to cater to three different generations occupying the house. The set of requirements included well-integrated indoor-outdoor connectivity, foyer, living, dining, kitchens (regular and a dirty kitchen), pooja, store, family/home theatre, guest room, bedrooms for all, powder room, well-planned terrace, and an elevator.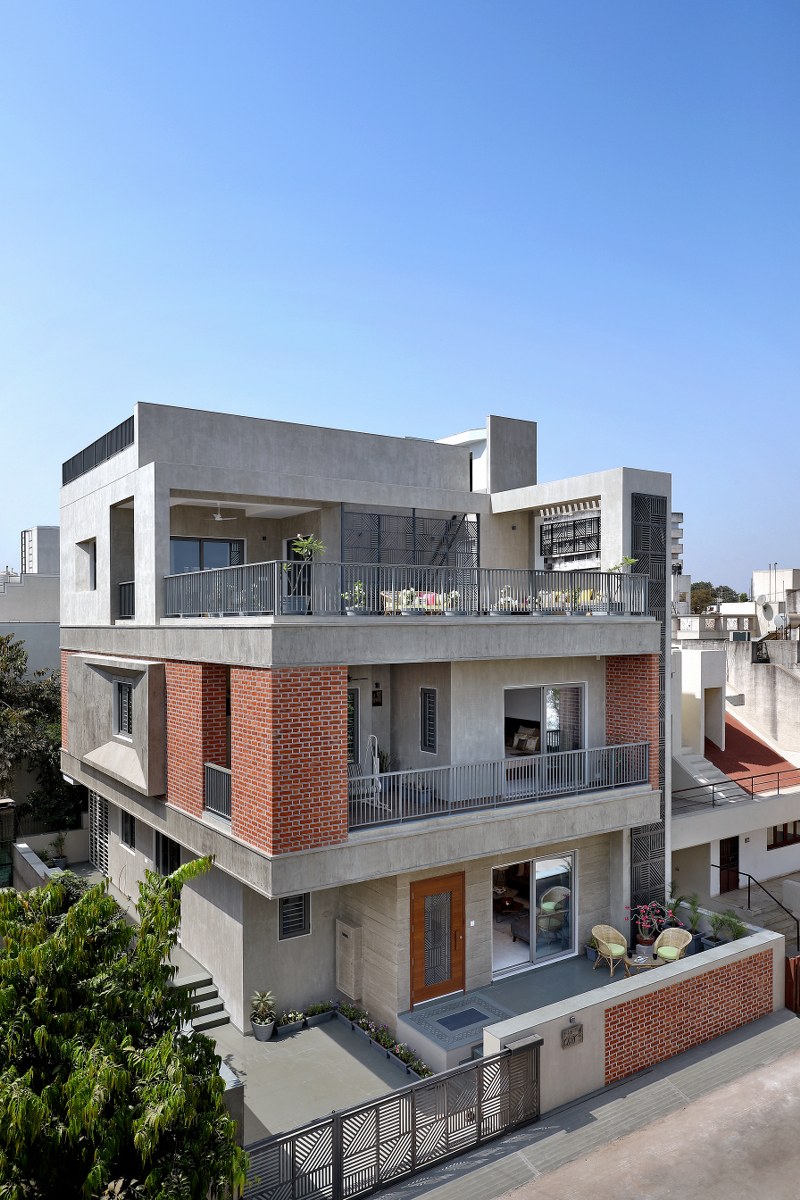 Our approach was purely driven by a very strong urge to deliver clean, clear, decluttered spaces with a blended mature material palette. This had to be inter-woven with the strict stringent brief given to us. After demolishing the existing tenament and following various protocols, we constructed the whole house in 3255 sq.ft built-up form.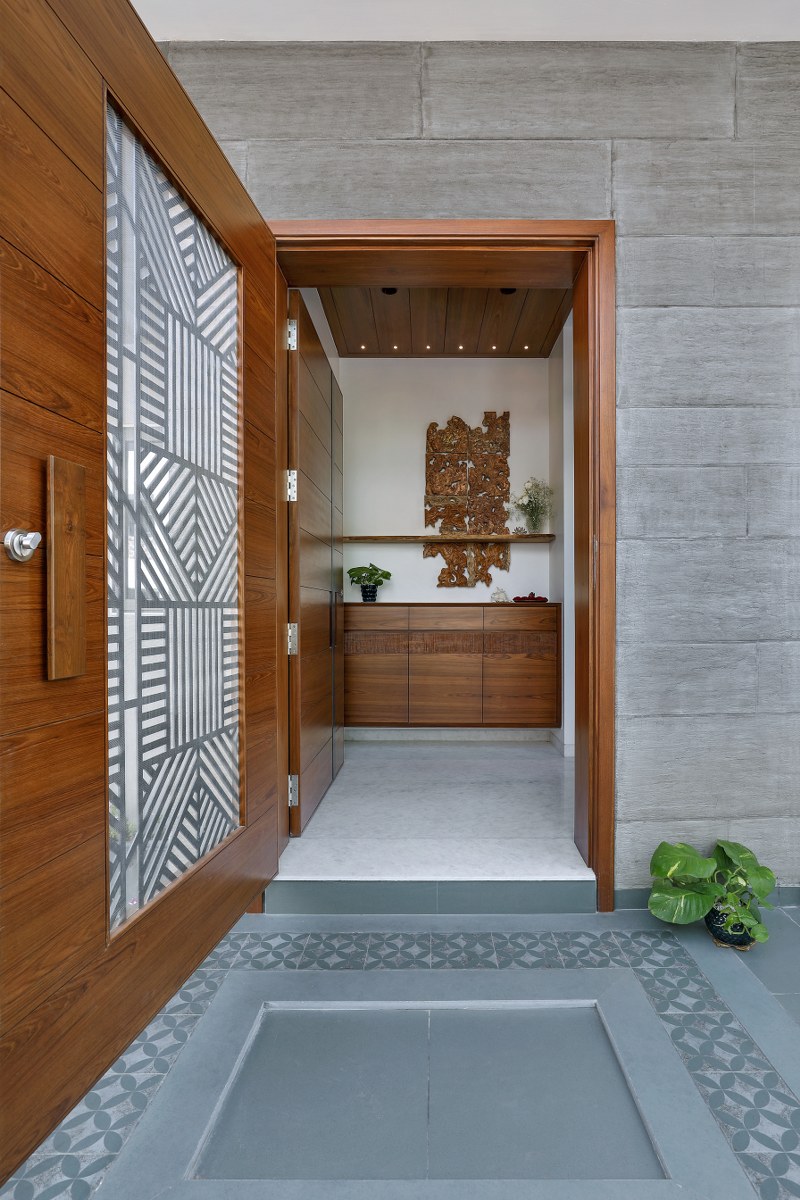 "We did have a difference of opinions at various junctions…" recalls Bhargav. But we smartly handled the challenge and planned ample camouflaged storage spaces. This took care of winning the hearts of feminine front runners!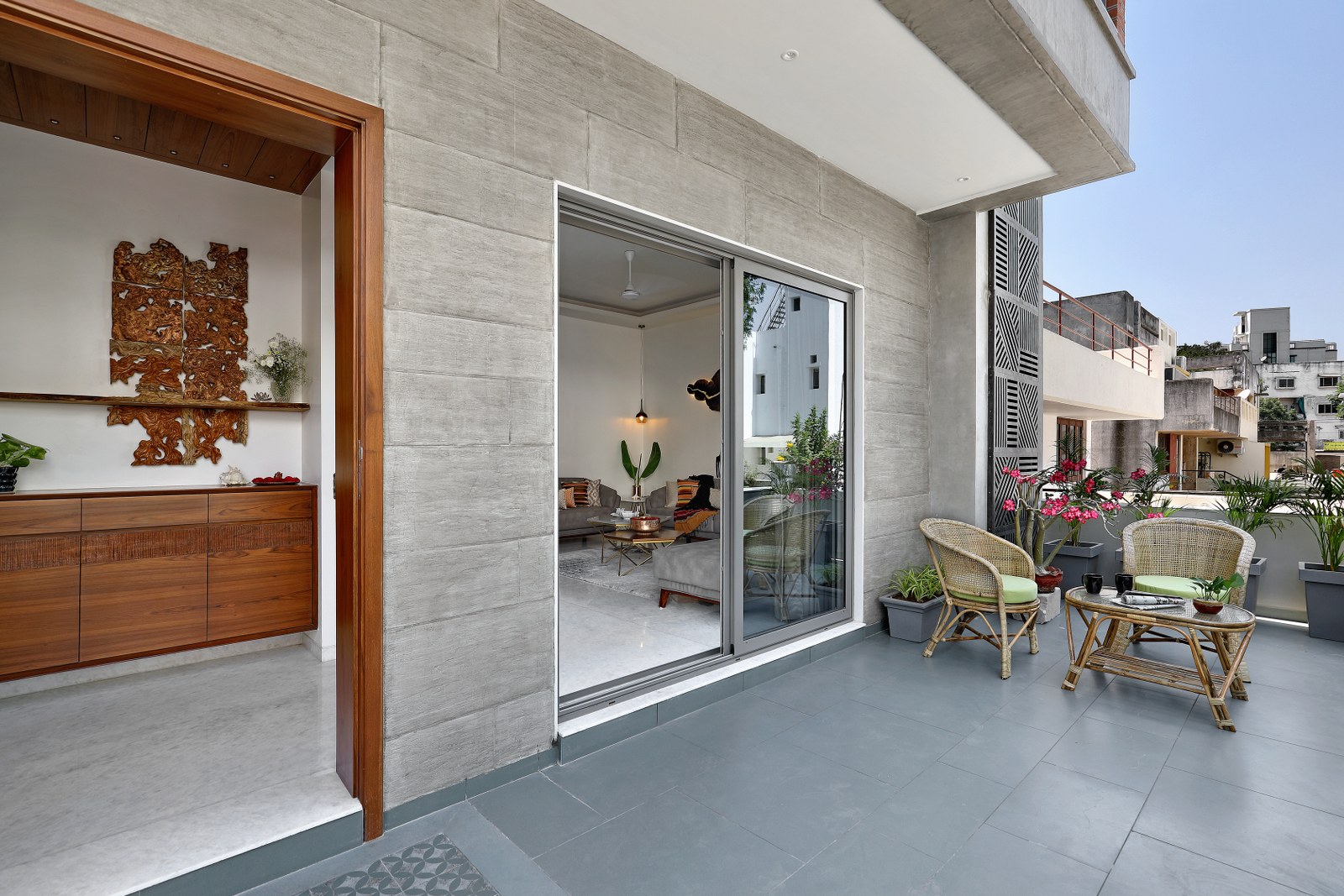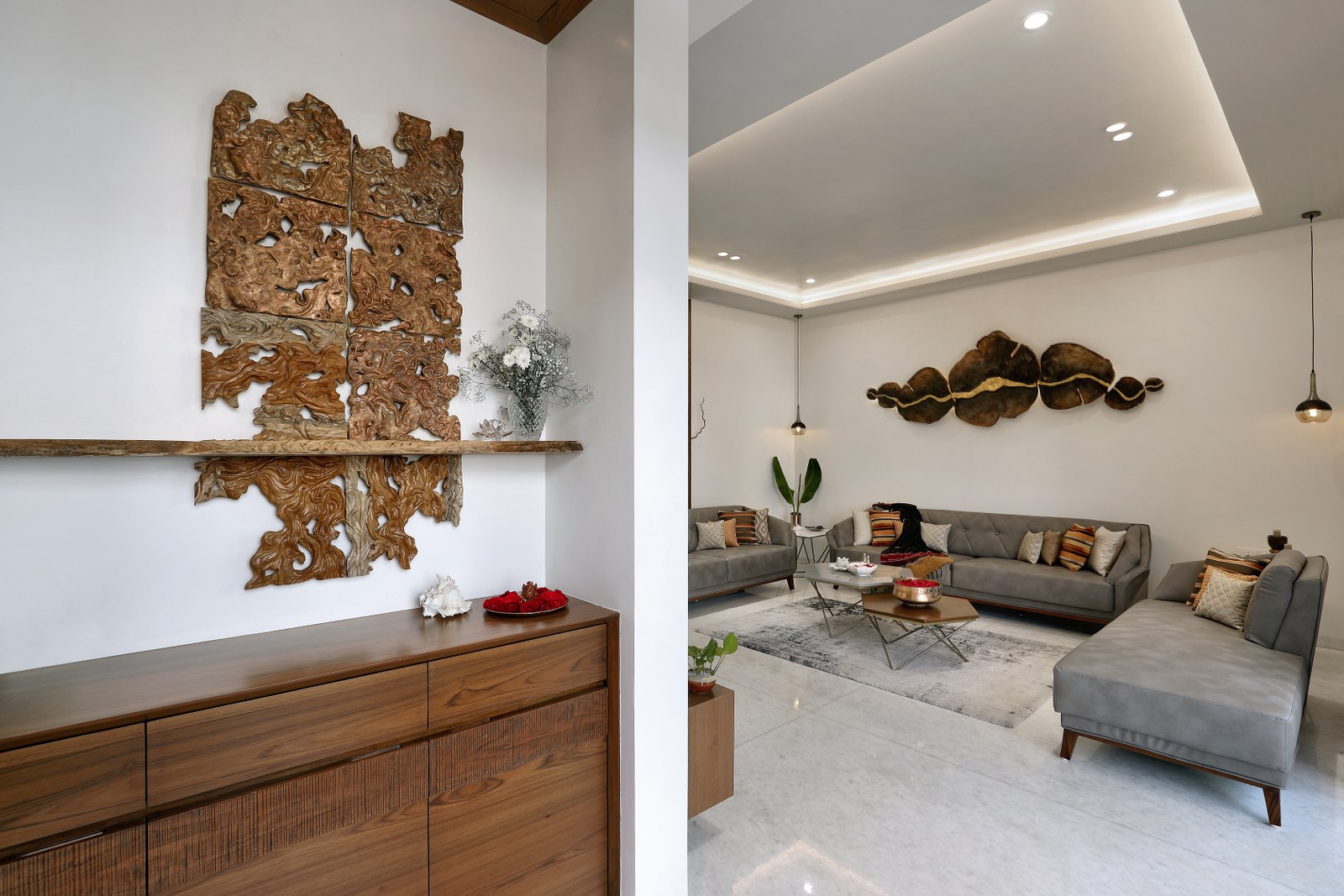 Right from its inception, we were very clear about the material palette we wanted to use. We infused wood, brass, corten steel, exposed brickwork, grey textured walls and a soothing white to achieve that perfect contemporary Indo-ethnic charm. Though not making it look very traditional was the challenge and an aware, informed choice.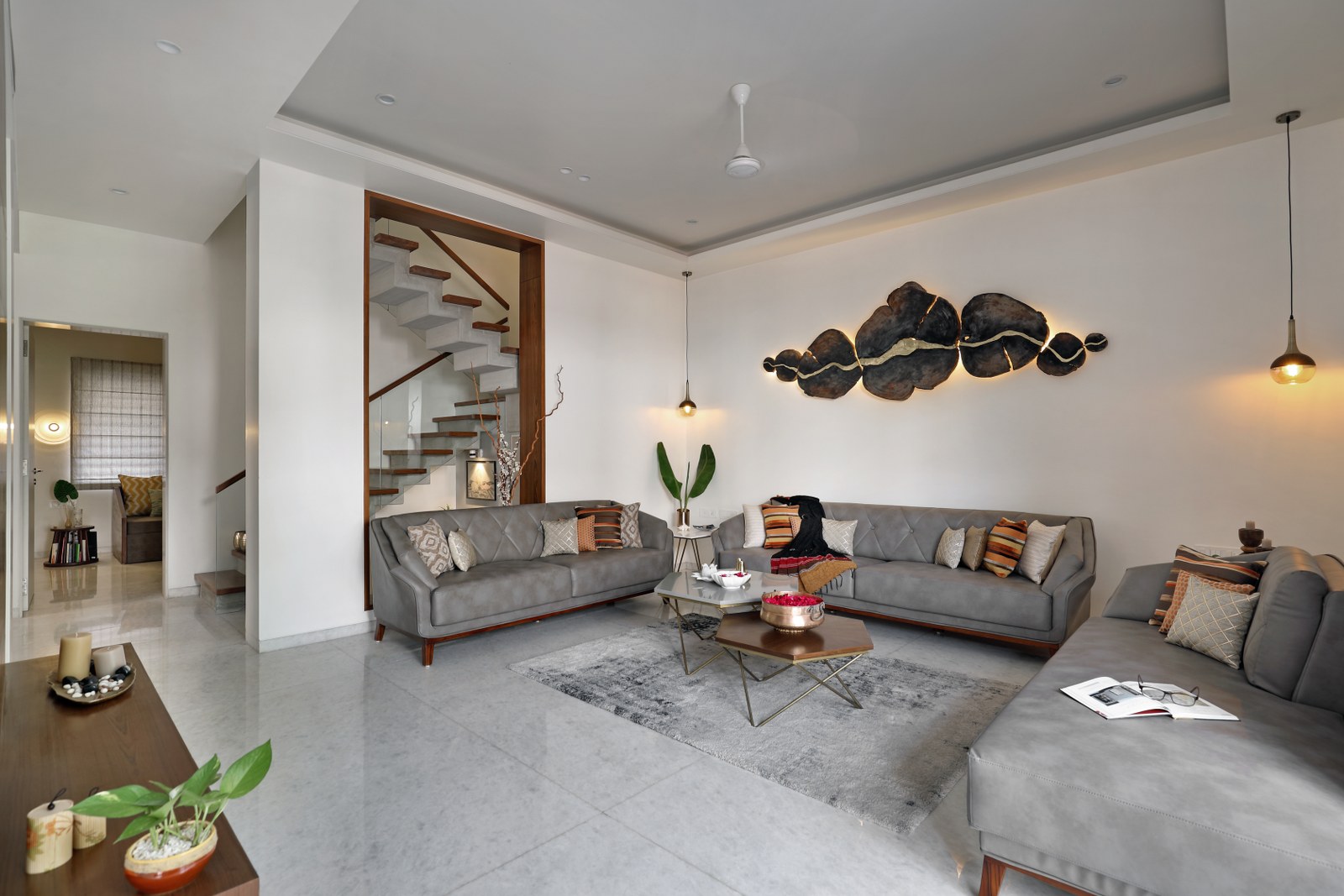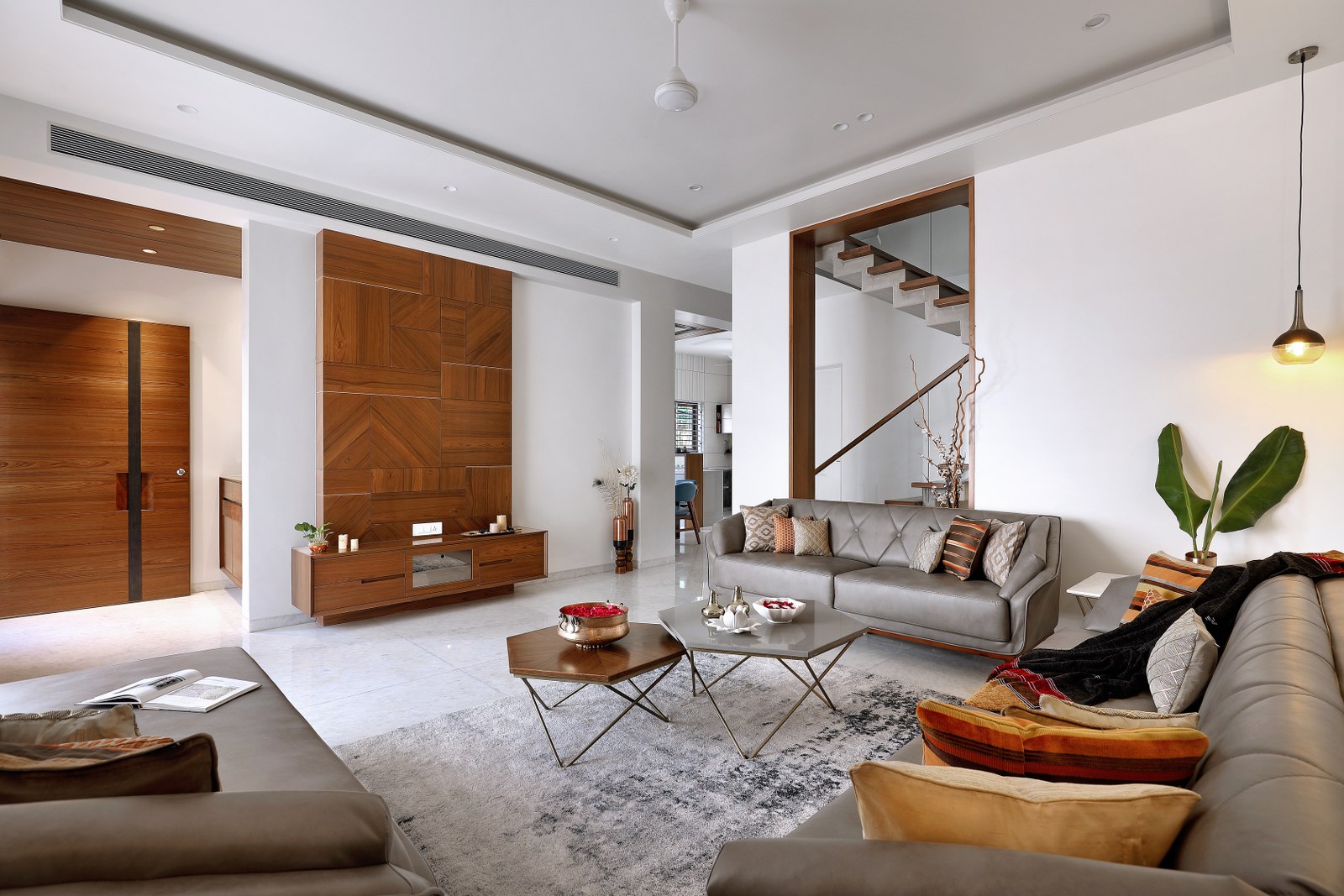 A beautiful metal and veneer jaali-door teamed up with a solid door having a customized metal handle open up into a welcoming foyer space. This had to be a 'first-impression' spot. The back-lit waved up wooden-brass artwork by Chintan Joshi, Vadodara, adorns the plain wall.
Furniture like center and side tables amalgamating the stone, wood, and metal, the bold and striking art piece of burnt wood and brass casting, grey seating, white marble floor, brass inlay veneer panel speak about the easy-going yet stylish décor of the spacious living room. The abiding sense of coziness is underscored due to the use of natural materials, linen draperies and abundant natural light. The huge cut-out on one of the walls gives a sneak-peak into the staircase area.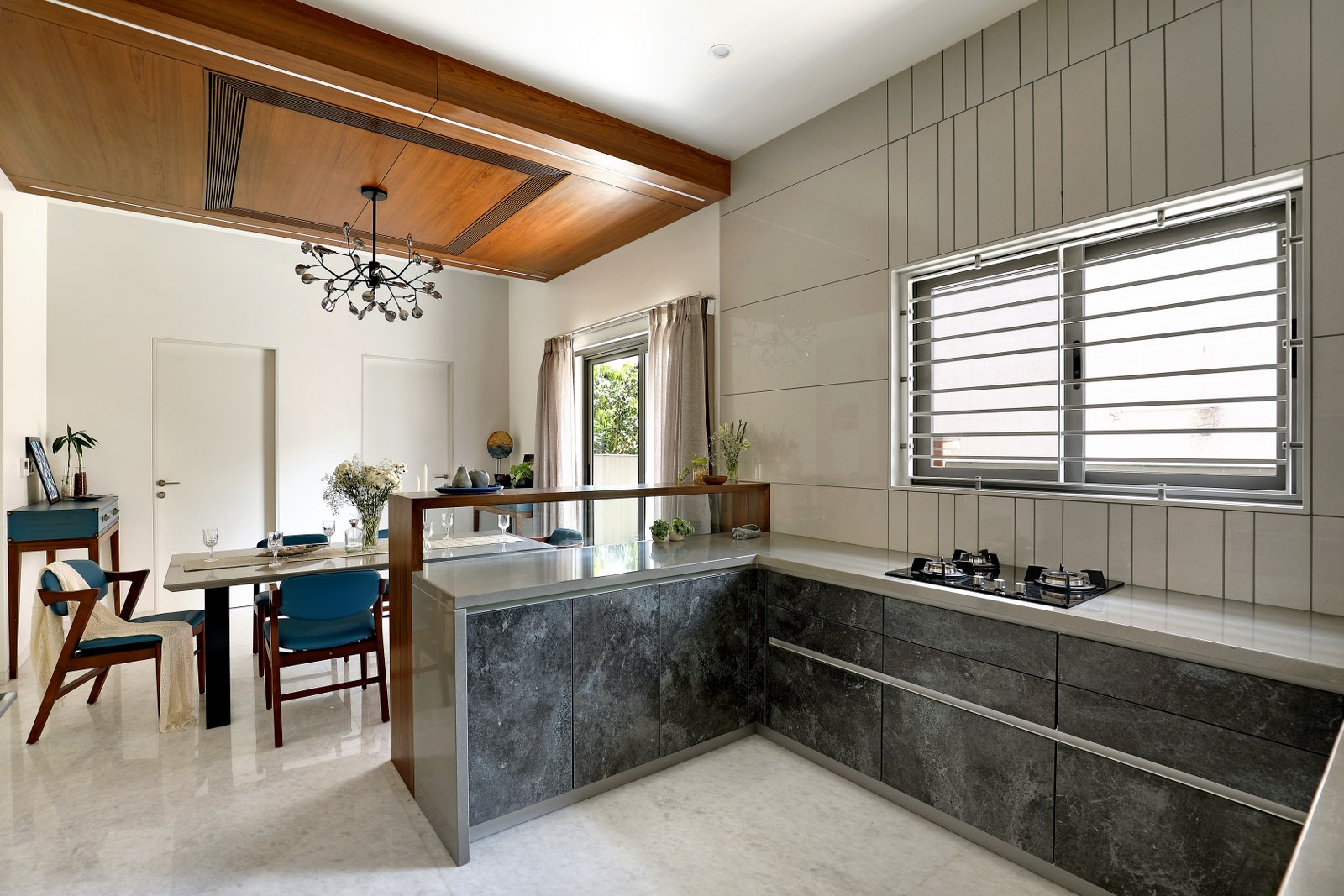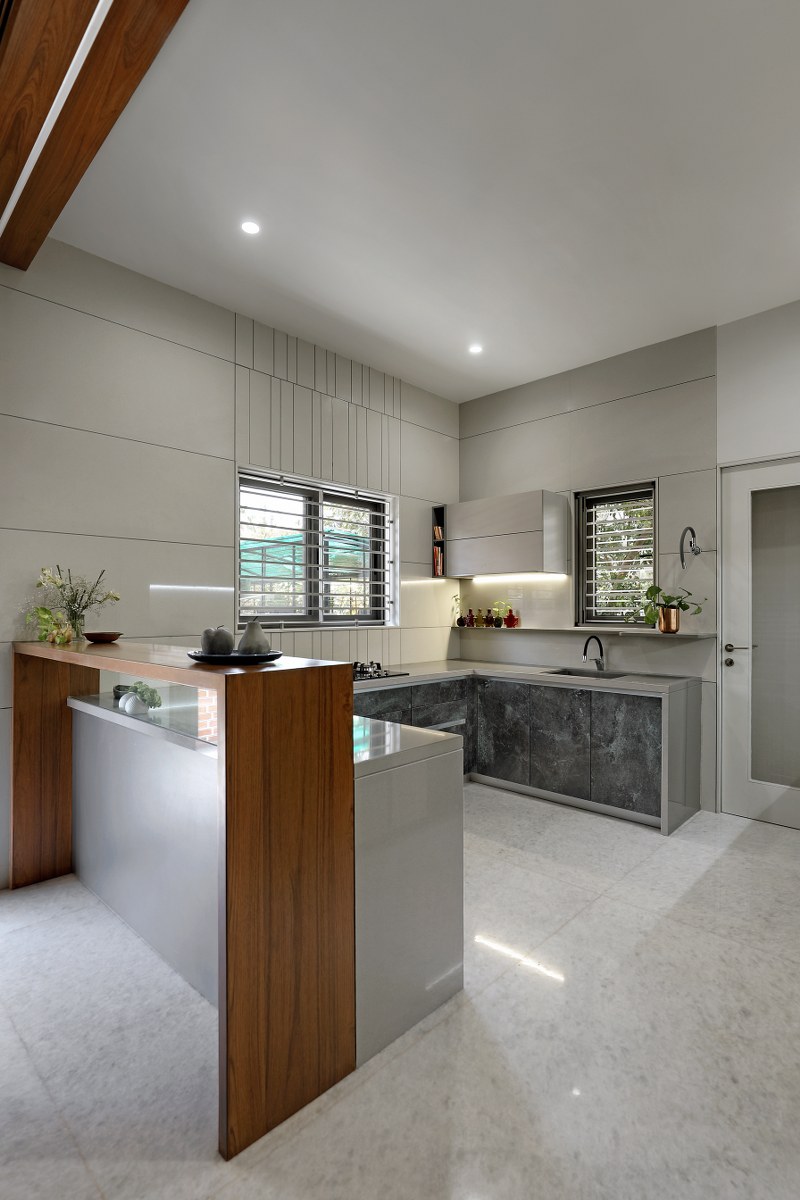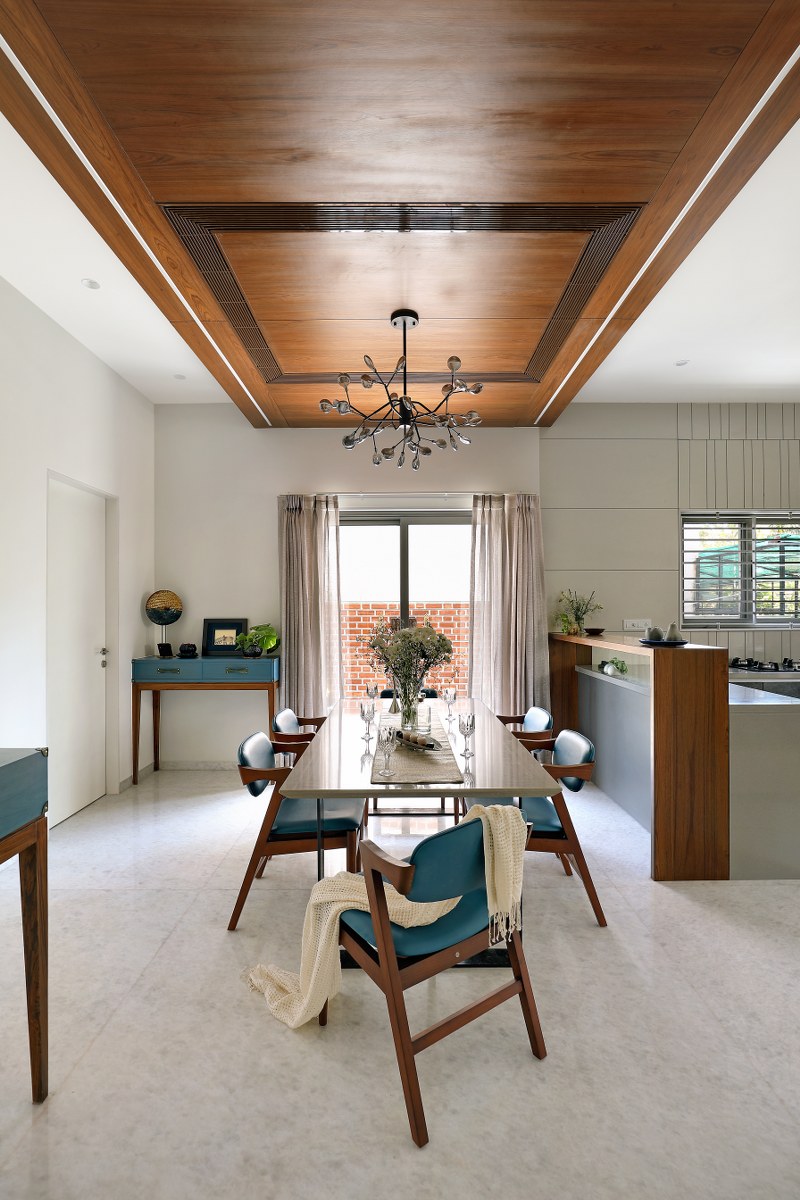 There are no doors to hide the formal and informal areas. A well-articulated customized 6-seater dining table in metal and grey quartz asks for the least maintenance in terms of rough and tough usage throughout the day. To give a break to the otherwise muted palette, a dash of deep blue was added to the dining chairs. A blue-green tinted veneer console with sleek wooden legs complement the ambiance. The imported modular kitchen was partially screened with a raised wooden platform.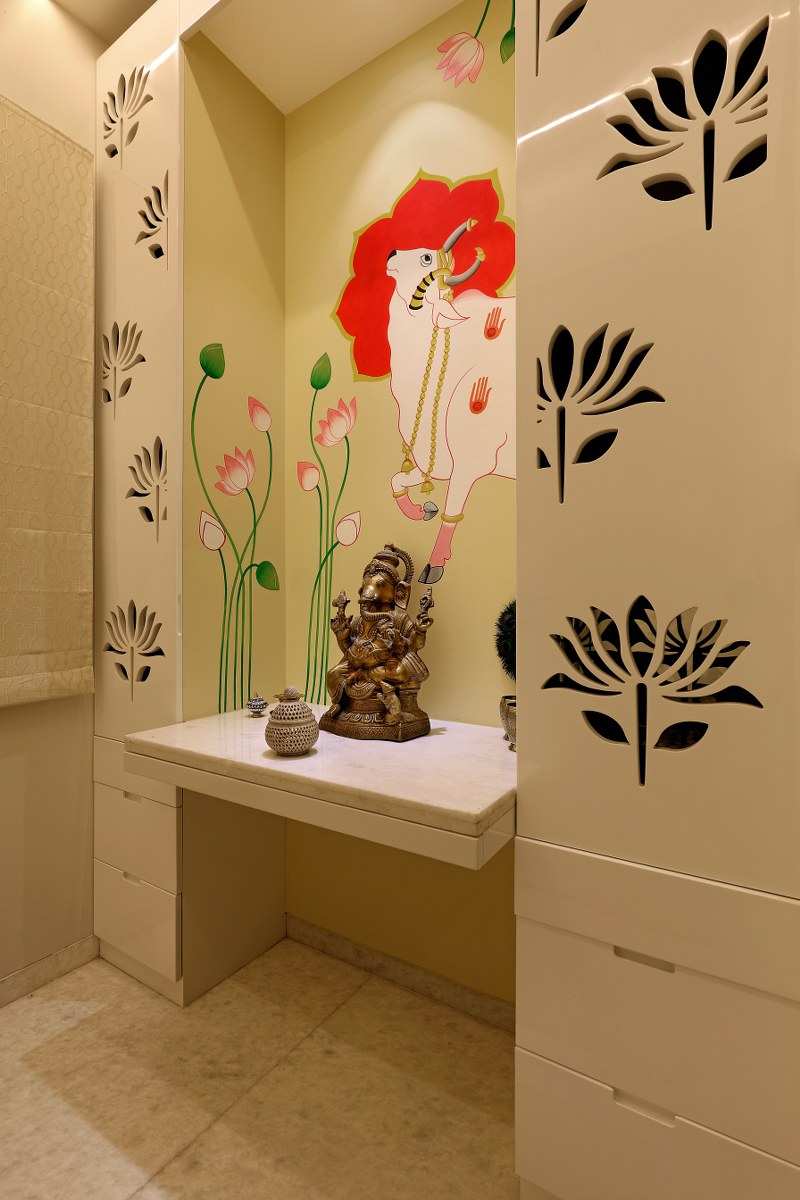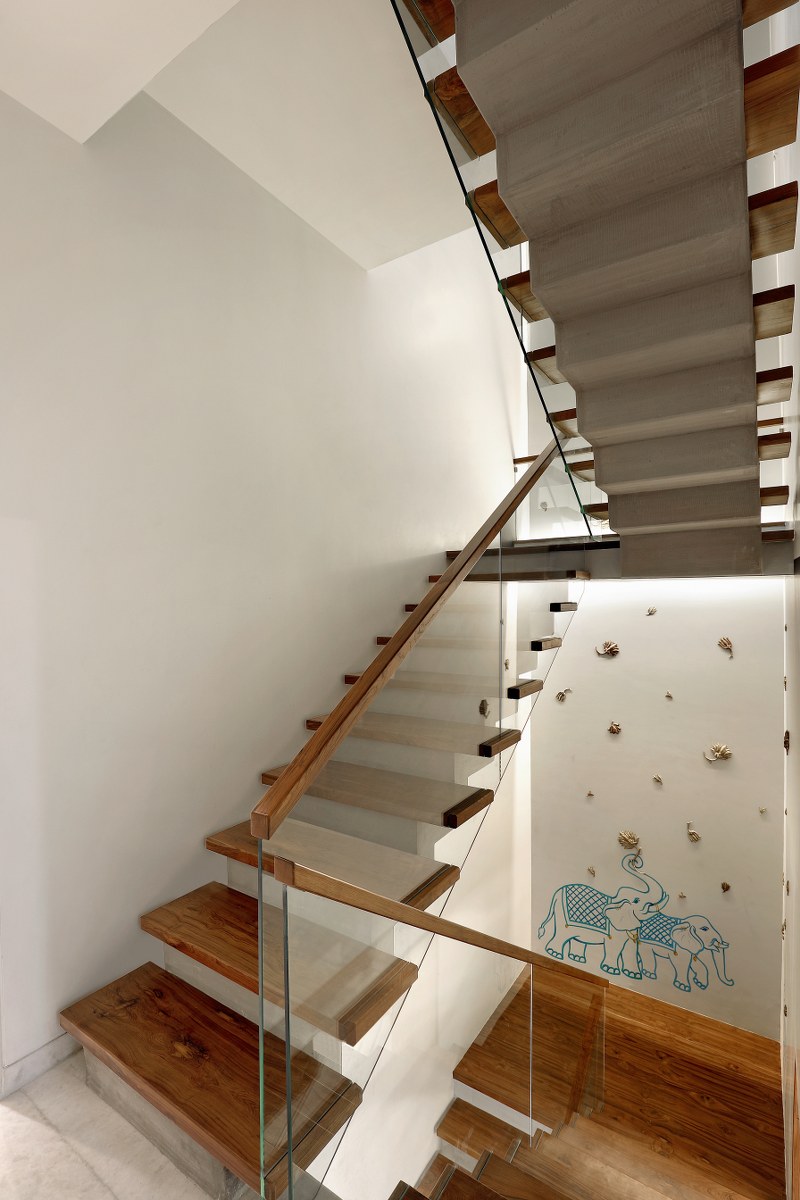 As one seamlessly flows through these areas, the staircase leads to more private areas. A meticulously and painstakingly carved wood and RCC staircase area have a story of its own. "We had a lot of discussions and debates when it came to choosing the material for the treads"- ponder Bhargav and I. We chose wood as we felt it would best compliment the overall exuberance. The staircase wall has hand-painted elephants in teal. The back-lit circular white acrylic panel symbolizes the full-moon, while the casted brass and metal flowers  "sprinkled" from the tusked animal adorn the grey wall.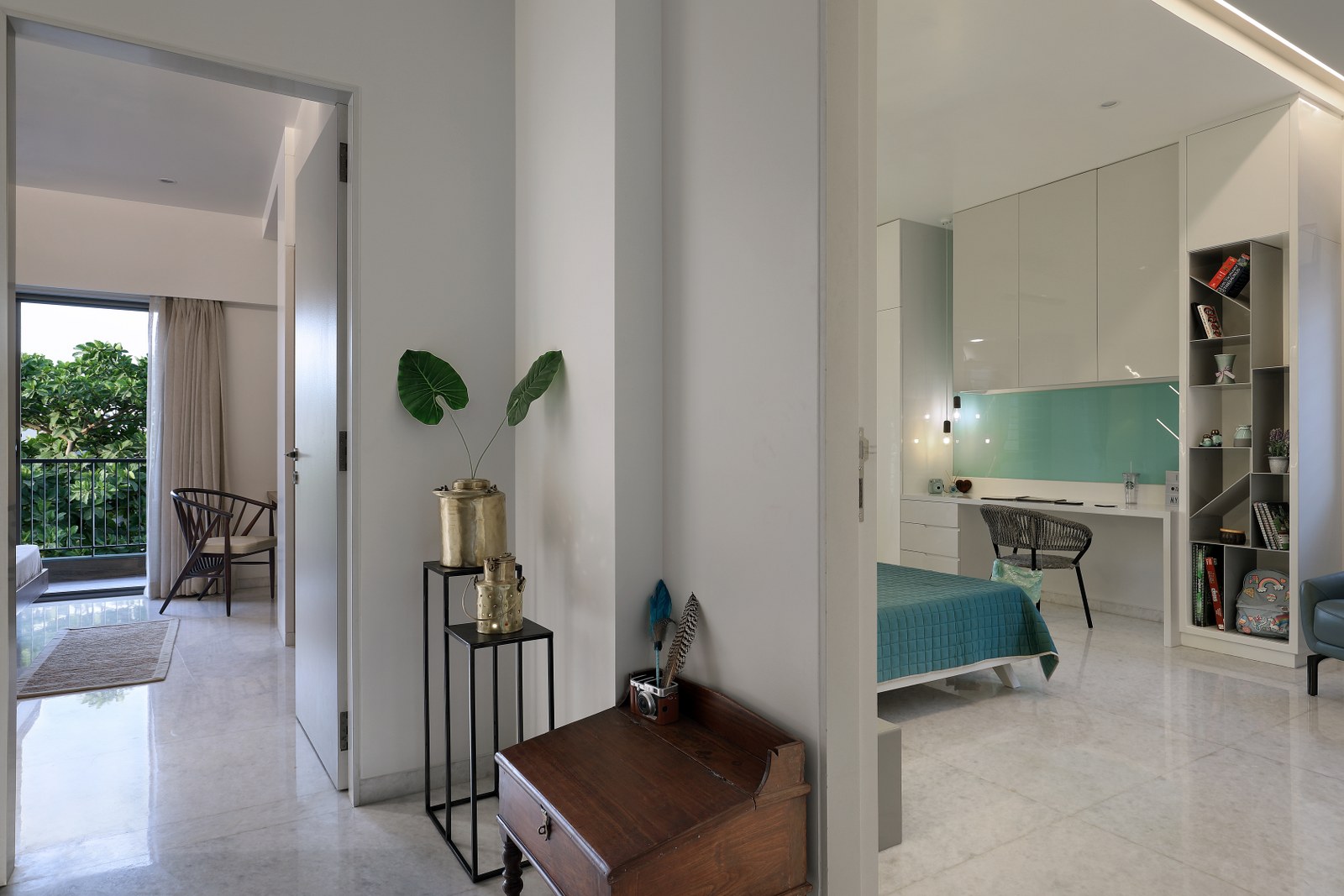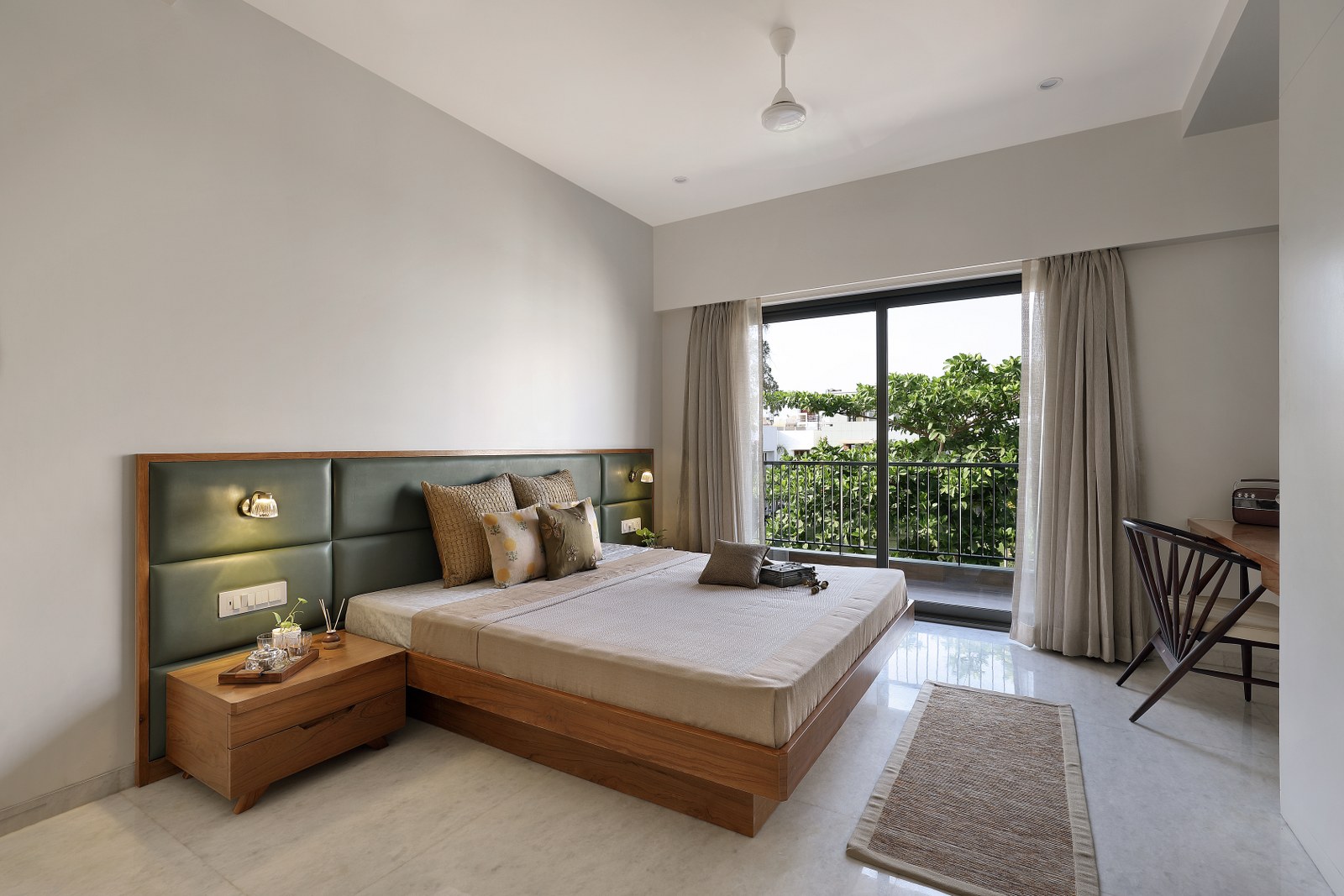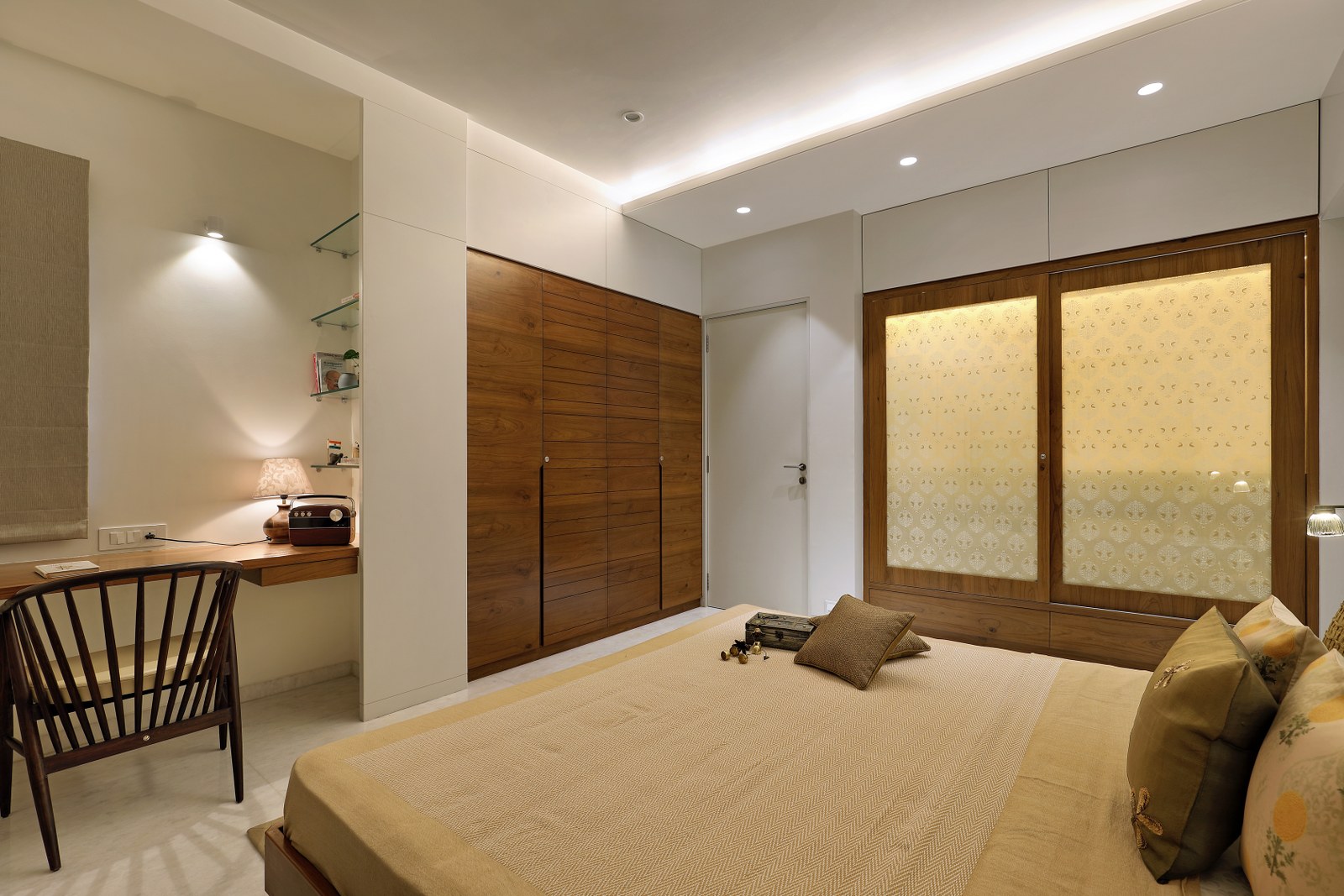 The first floor is spread across two large, roomy bedrooms and a home-theatre. Materials of various textures – from open-grain wood finish to highly tactile rustic tiles were chosen.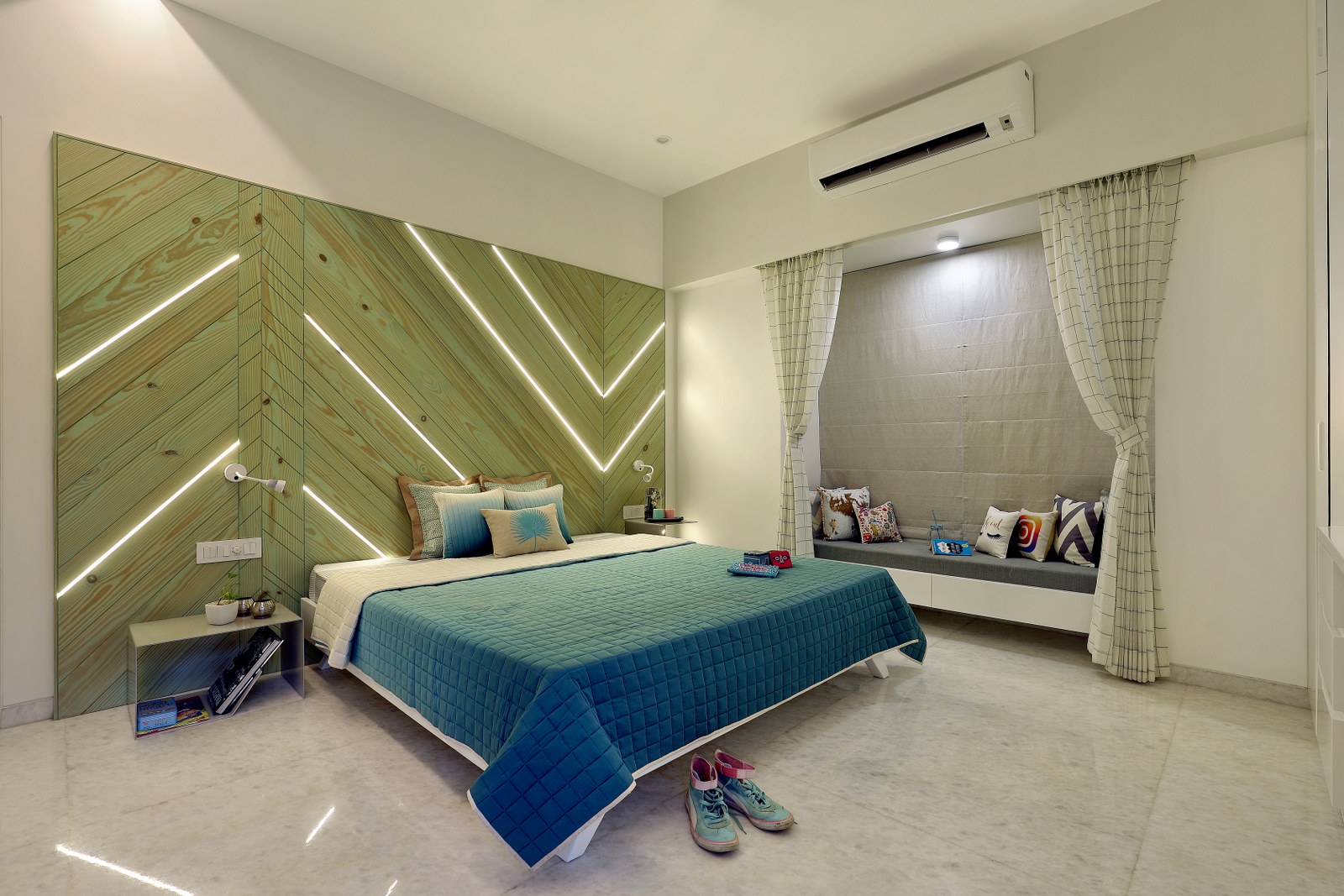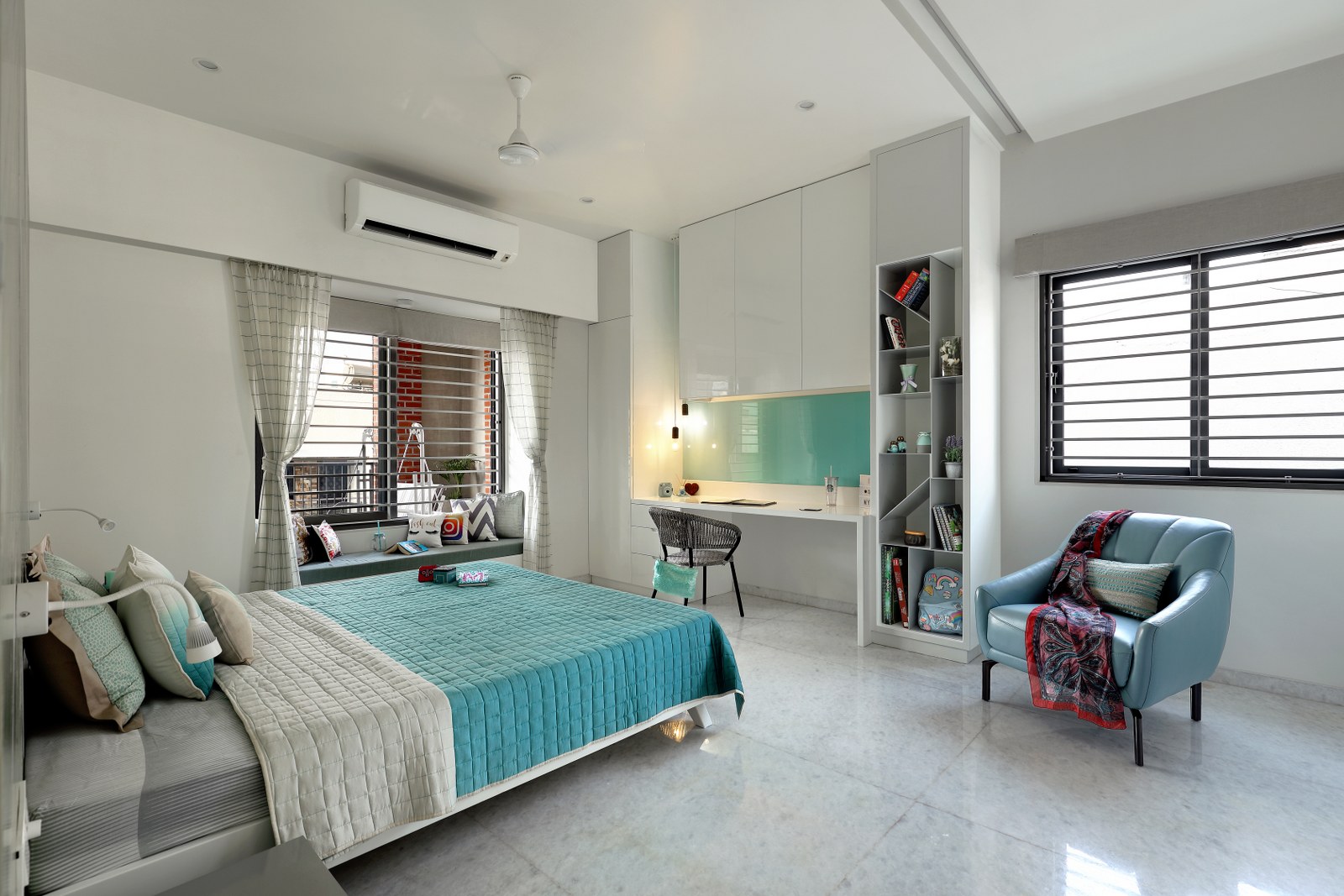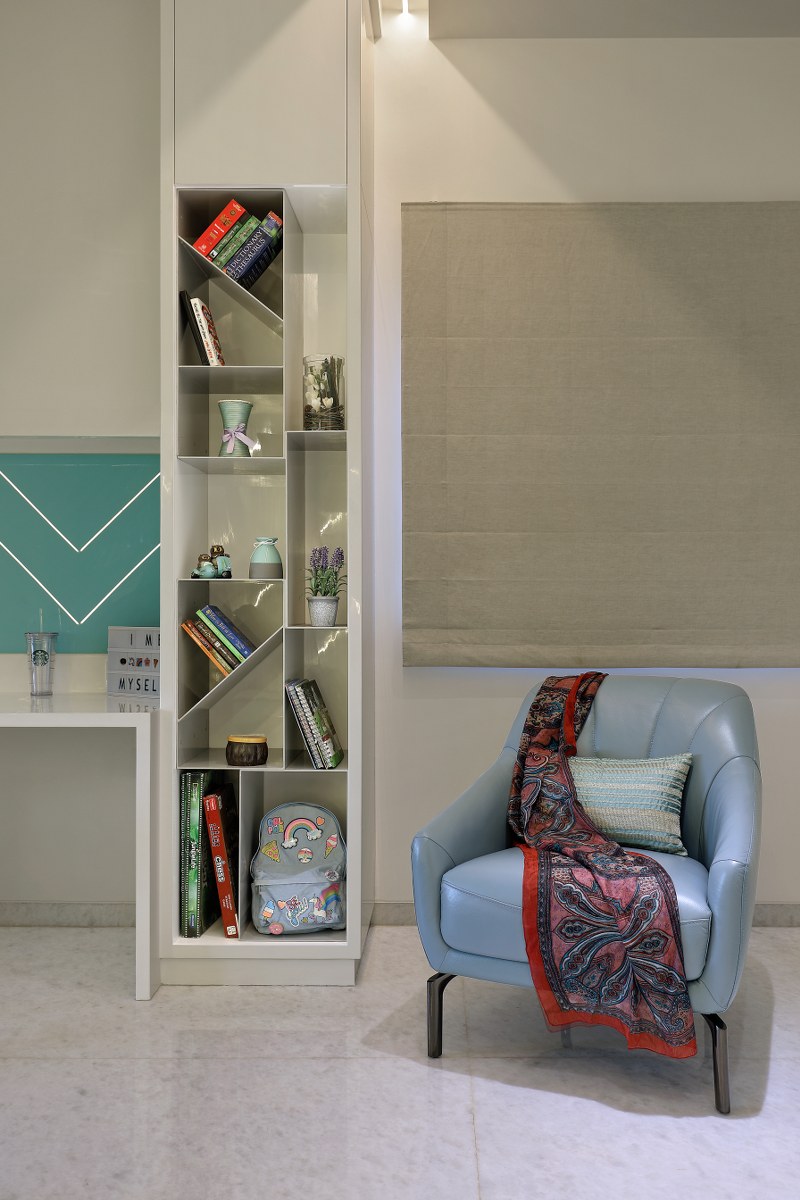 White PU finish paired up with aqua toned wood and thoughtful use of metal is dramatically ensembled with the use of profile lights. A cozy reading alcove was carved out for the voracious young reader. On the other hand, the parents' room inculcates block-printed fabrics infused in wardrobe panels, olive-green composite leathered head-board and dimmed beige draperies for a more calm appeal.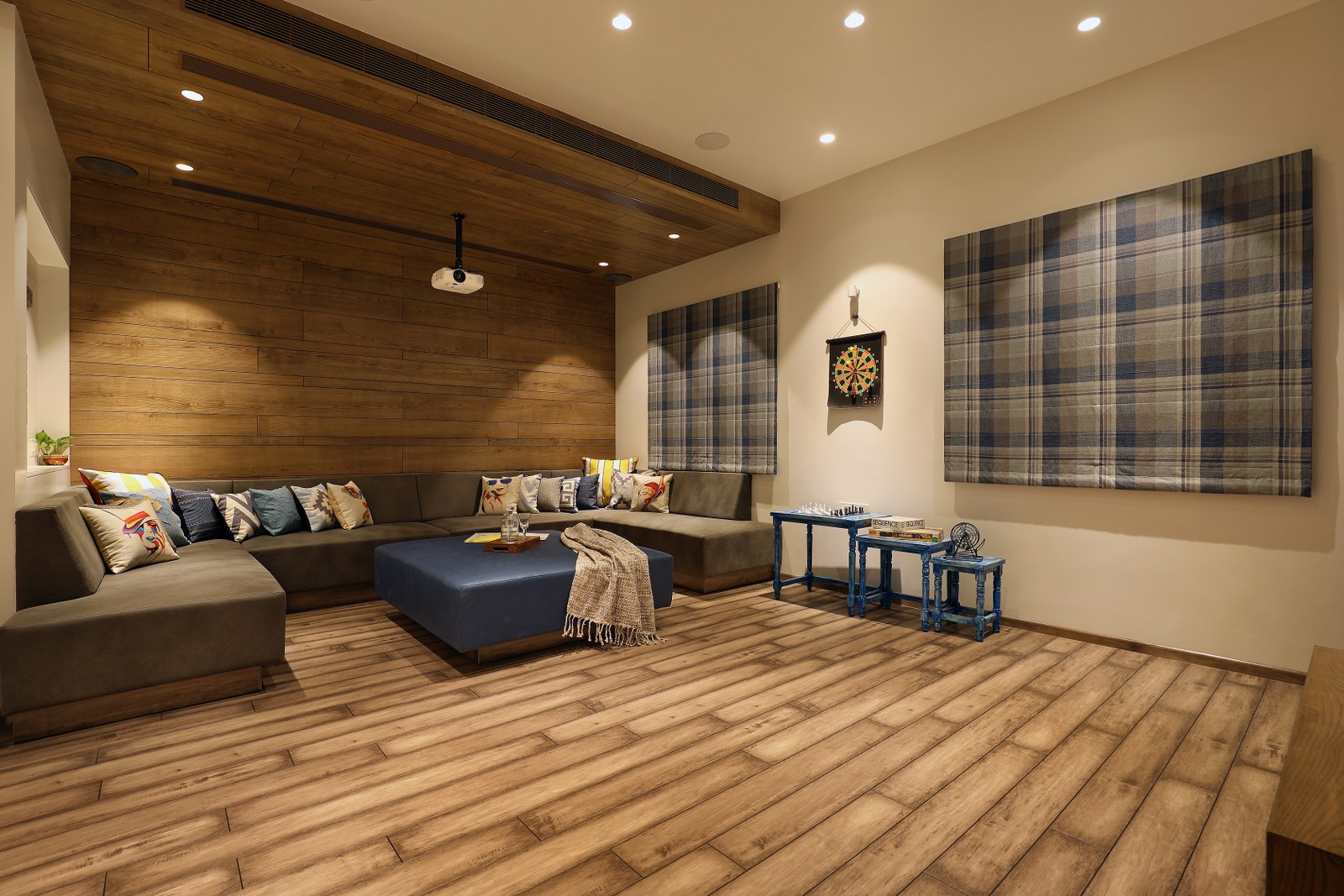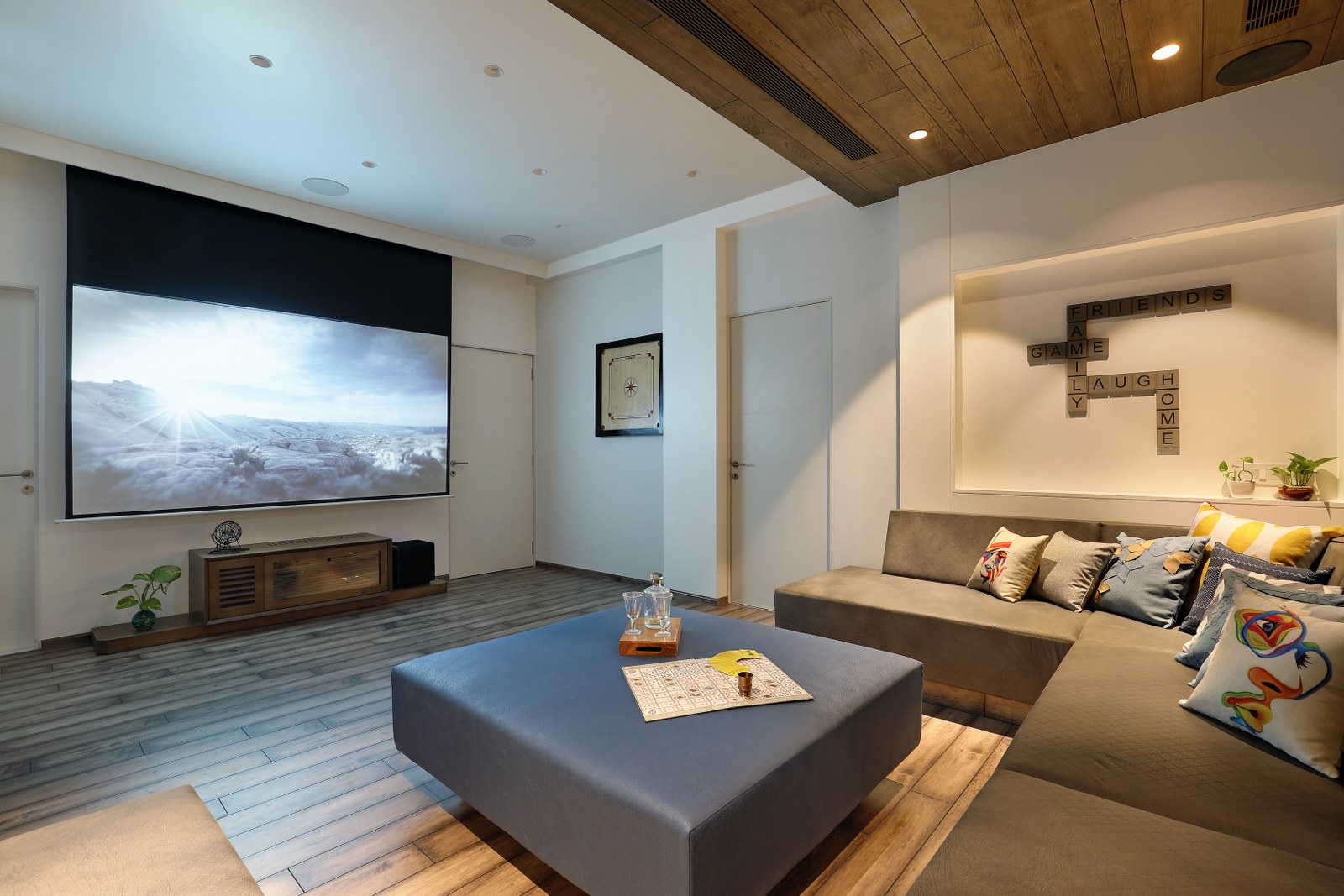 The home-theatre cum family area houses a soft comfortable seating arrangement designed to double up as a bed once the large centerpiece is pushed alongside. The taupe tinted veneered backdrop converges to the ceiling to encompass the indoor AC machine.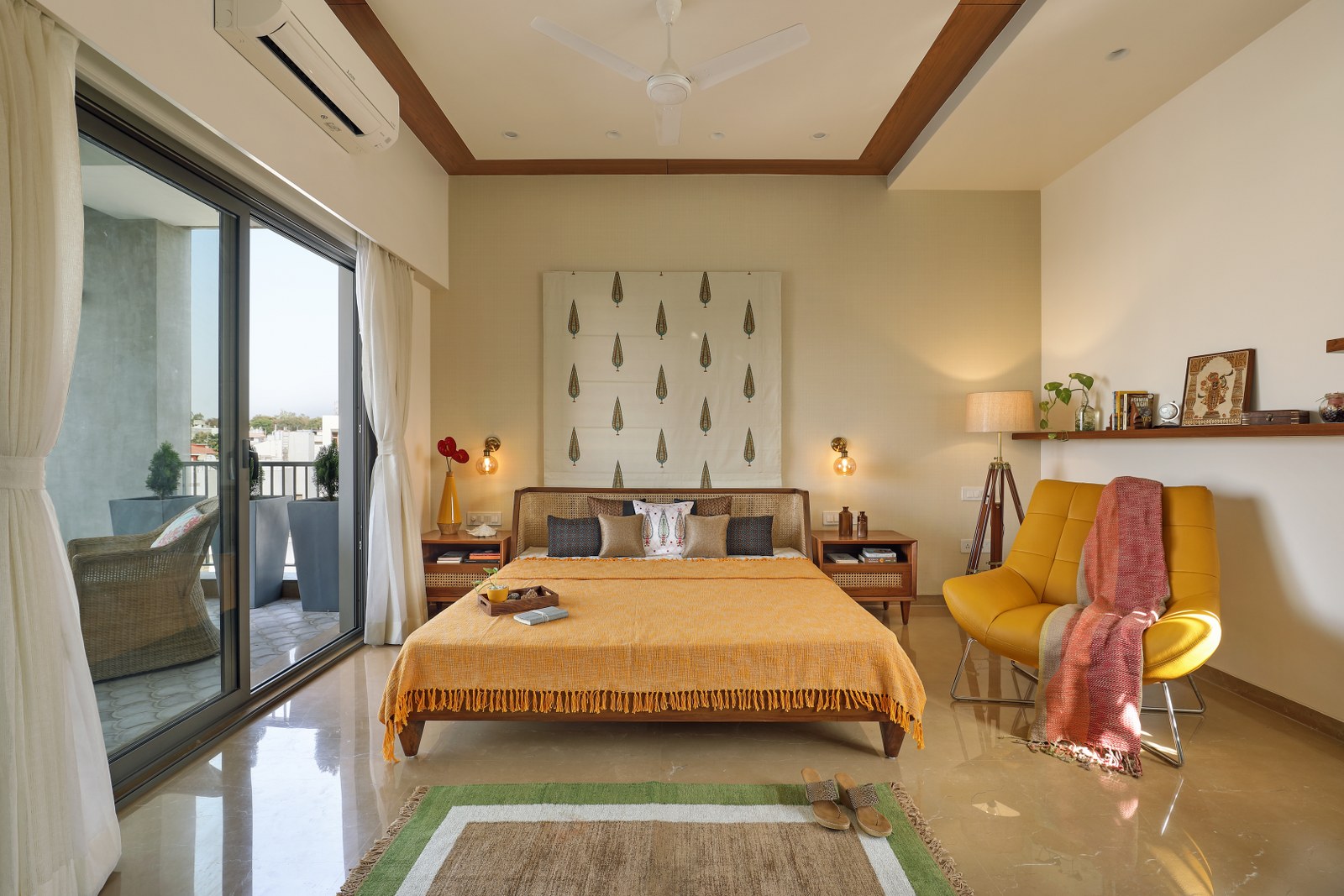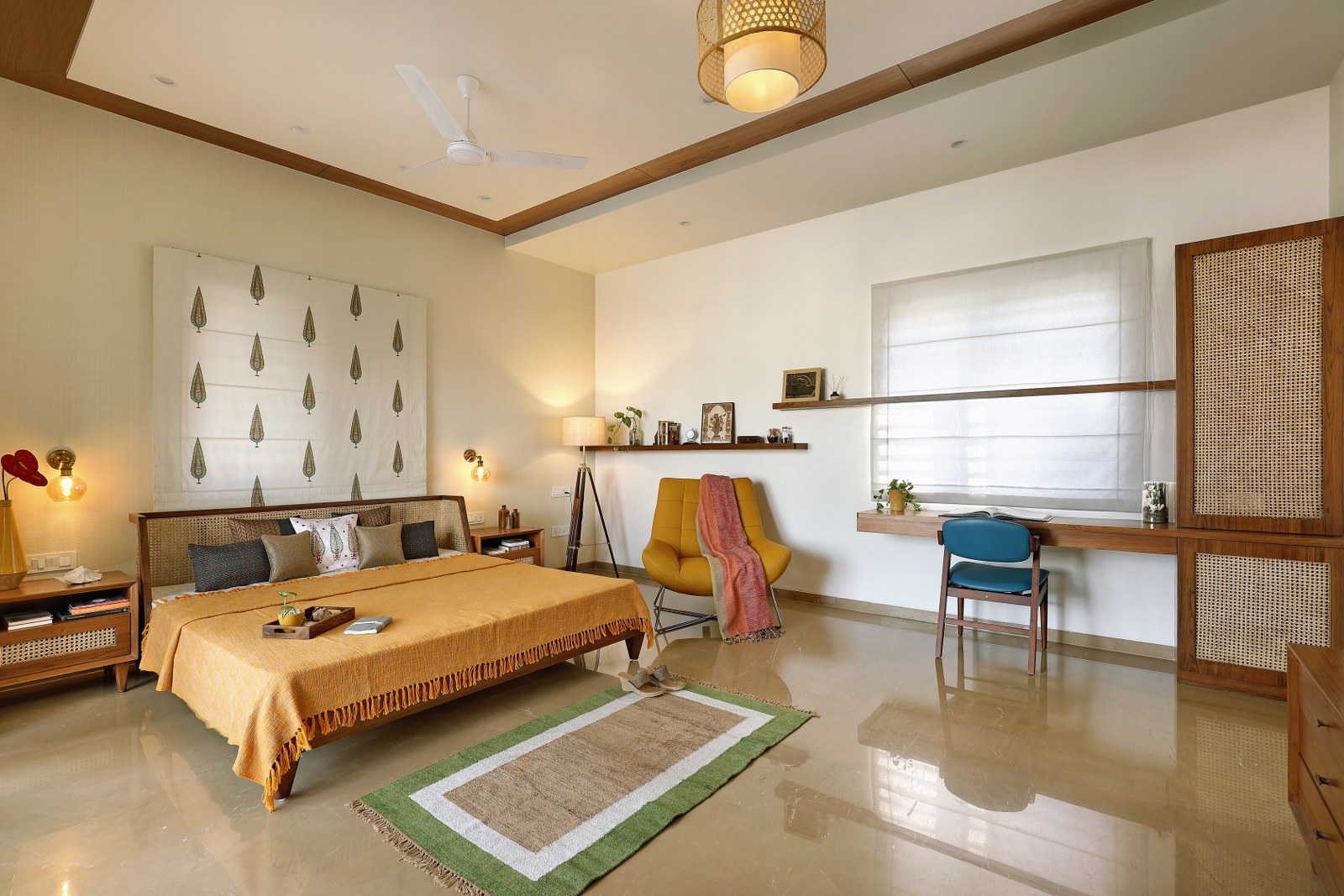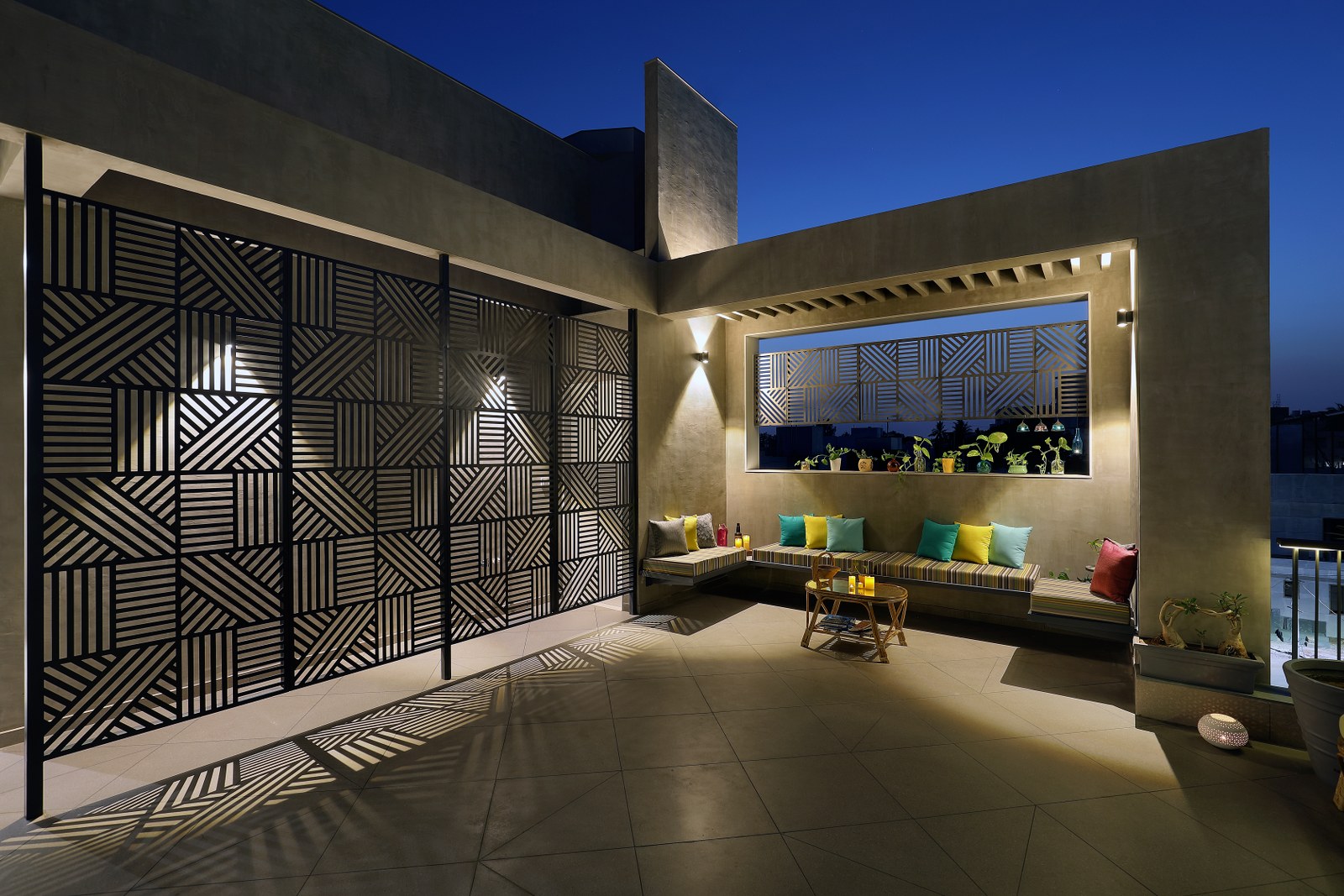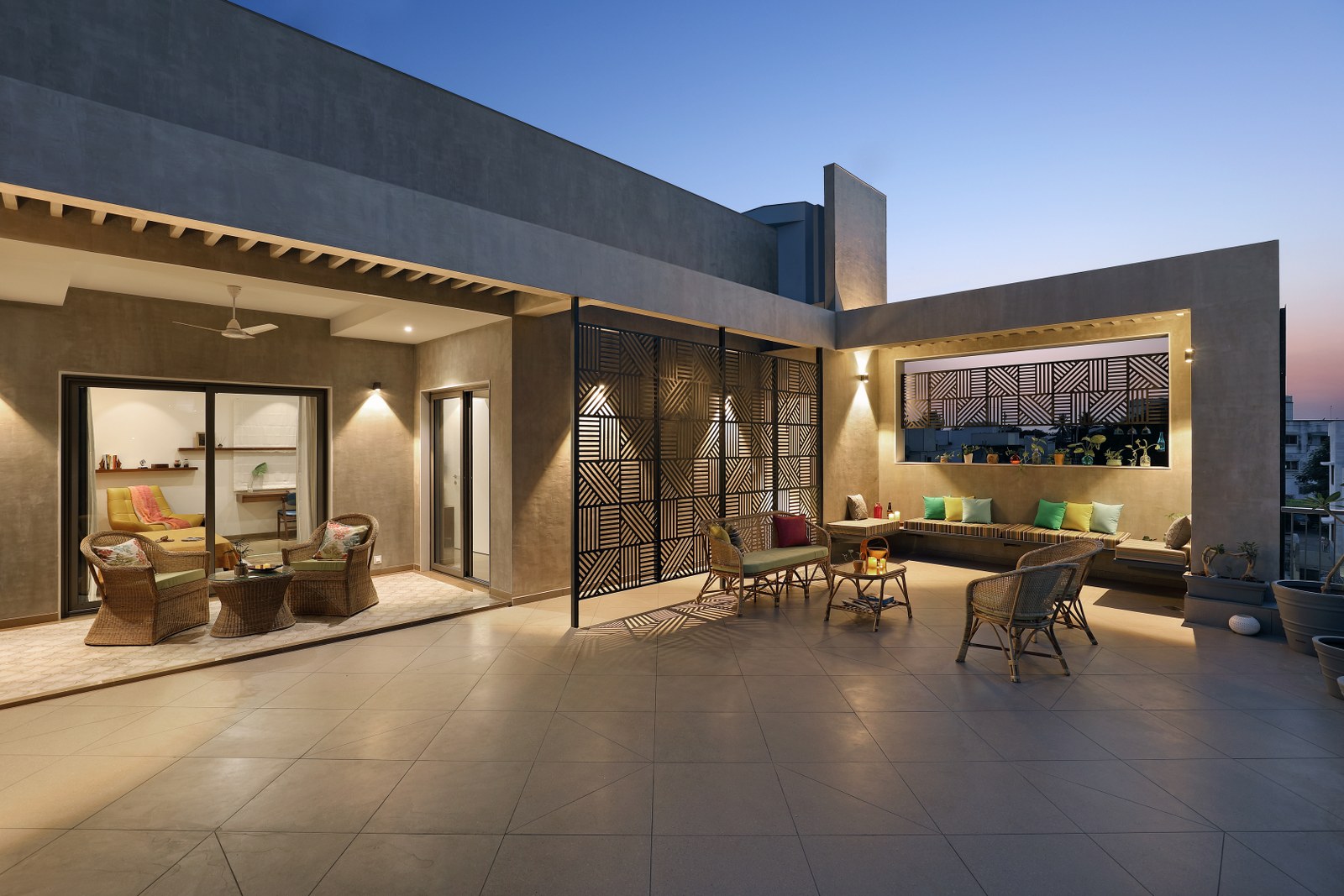 The large master bedroom with Burberry beige Italian marble speaks all about the client's love for cane, wood, Indian ethnic motifs, and elegance. It opens up into a semi-covered private seating space well defined with the use of shell-shaped rustic tiles. The well-treated metal screen adds purpose to its being and lends a picture-perfect quality to the terrace area.
Fact File:
Firm: Nirmanam Design Studio
Project Name: 'Vraj' house
Area: 2072 sq.ft
Location: Vadodara
Design Team: Darshana Vora and Bhargav Pancholi
Text: Darshana Vora
Photo credits: Tejas Shah
Facebook : nirmanam_design_studio
Instagram: nirmanam design studio
About Firm:
Incepted in 2016, with the intent of convergent thinking, Darshana Vora and Bhargav Pancholi teamed up to establish the Nirmanam Design Studio.
Darshana has graduated as an Interior designer from APIED, Gujarat, India with double gold medals. She has later enriched her design skills by apprenticing with some very famous architects and interior designers.
Bhargav is an architect who graduated from SVIT, Gujarat. He gave shape to his fresh, enigmatic and aspiring ideas by working with well-known architects from Vadodara and Ahmedabad.
"Nirmanam" as the Sanskrit word suggests the duo have embarked upon this journey to create spaces that bring in the best sensations. Their mission is to develop interior and exterior experiences that are distinctive, aesthetic and leave a lasting charm. Their design philosophy pivots along establishing a close link between both the disciplines- architecture and interior design. They are committed to coordinating the design efforts in a systematic and organized manner. Their contentment lies in achieving the feeling of balance and comfort in a neatly done space. With high on energy and zeal to experiment, they barge into the challenges with a very affirming and result oriented approach. Their affable nature leaves a positive vibe in their work areas. Together they believe in setting higher goals, envisioning fresh arenas and capturing new heights of success and glory.