&nbsp
Indian Essence With The Gist Of Contemporary Style | By The Riverside
This beautiful abode designed by "By the riverside" is in Brigade Exotica, Bangalore. Swati seraan uses natural materials and love exploring in it. When it comes to design and details she first brainstorms and along with family finds the unique solution for each of their special places.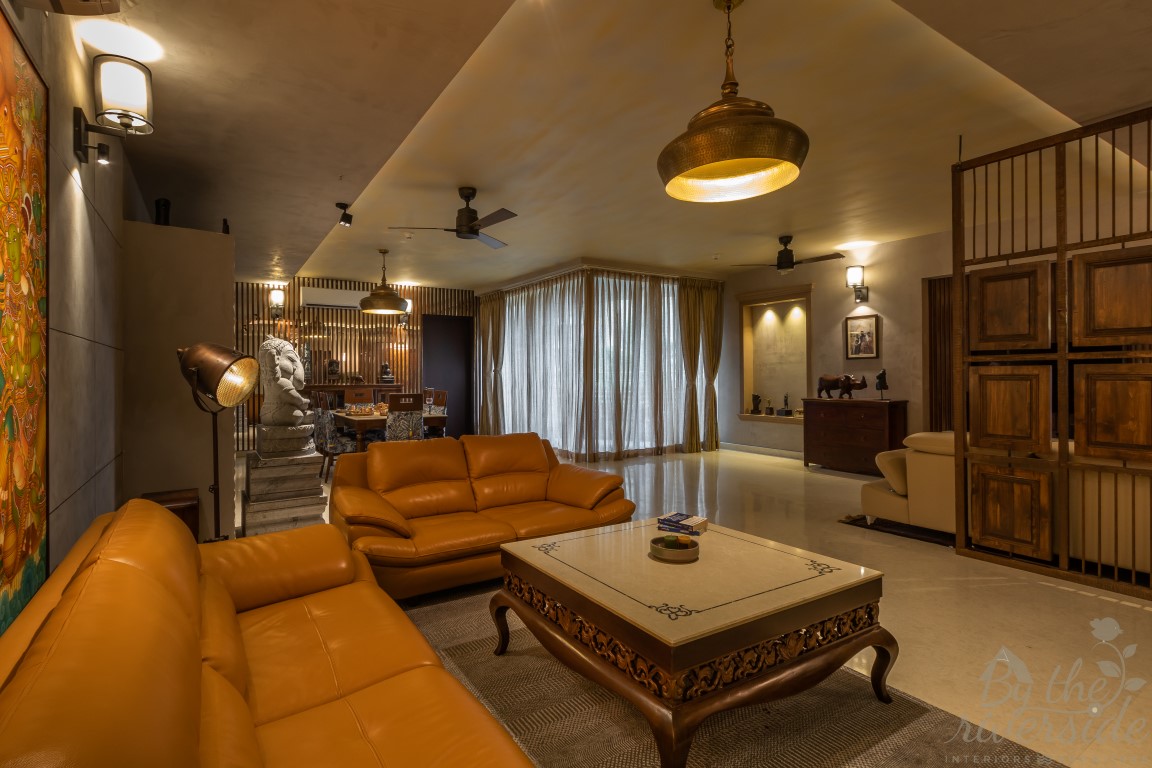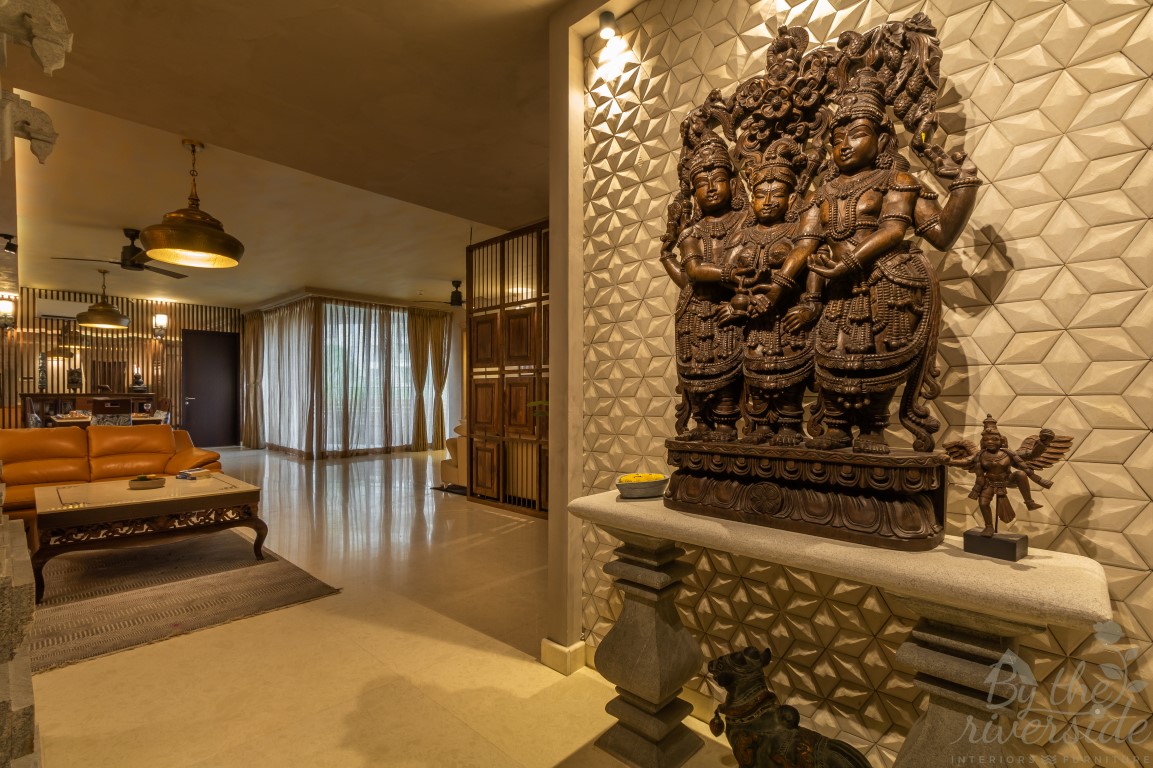 And, also, it's not always about the big concept but the little details that she pays attention to making a big difference. She has a different palette of colors and materials for each of her projects and client which set her projects different from the rest.The designer tried to reflect the personal of each of the members along with the Interior designed by Indian essence with the gist of modern-contemporary styles.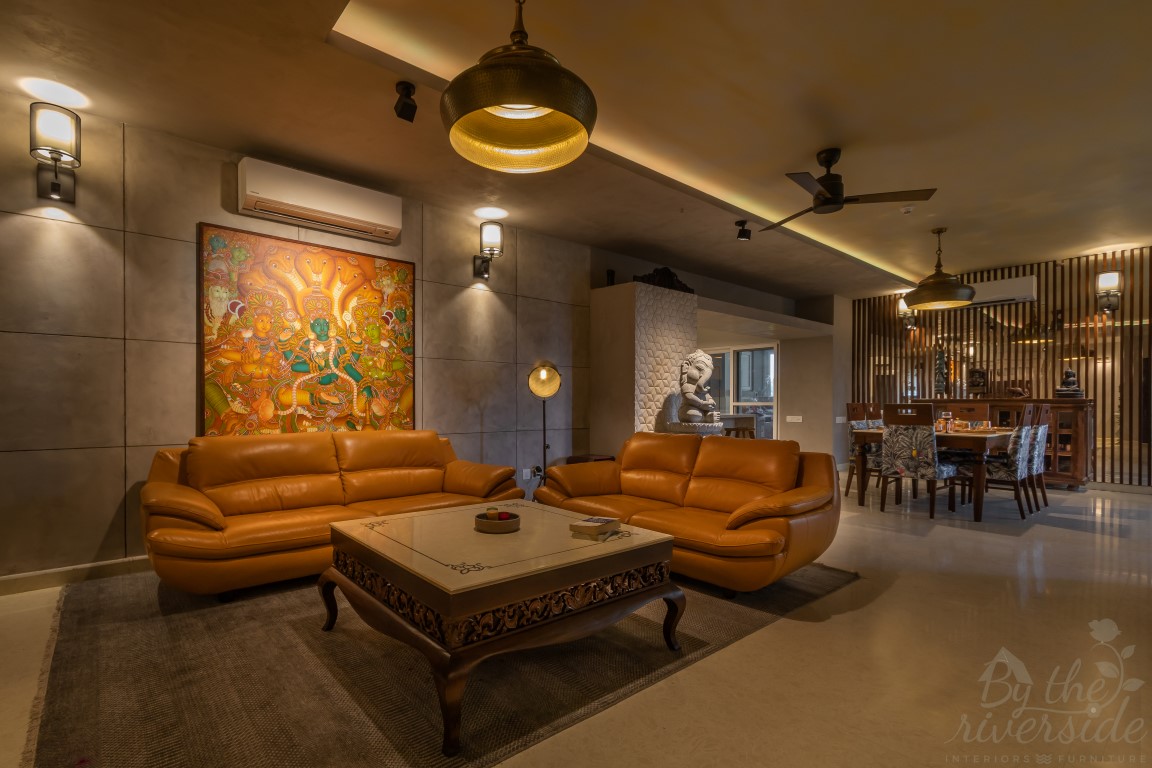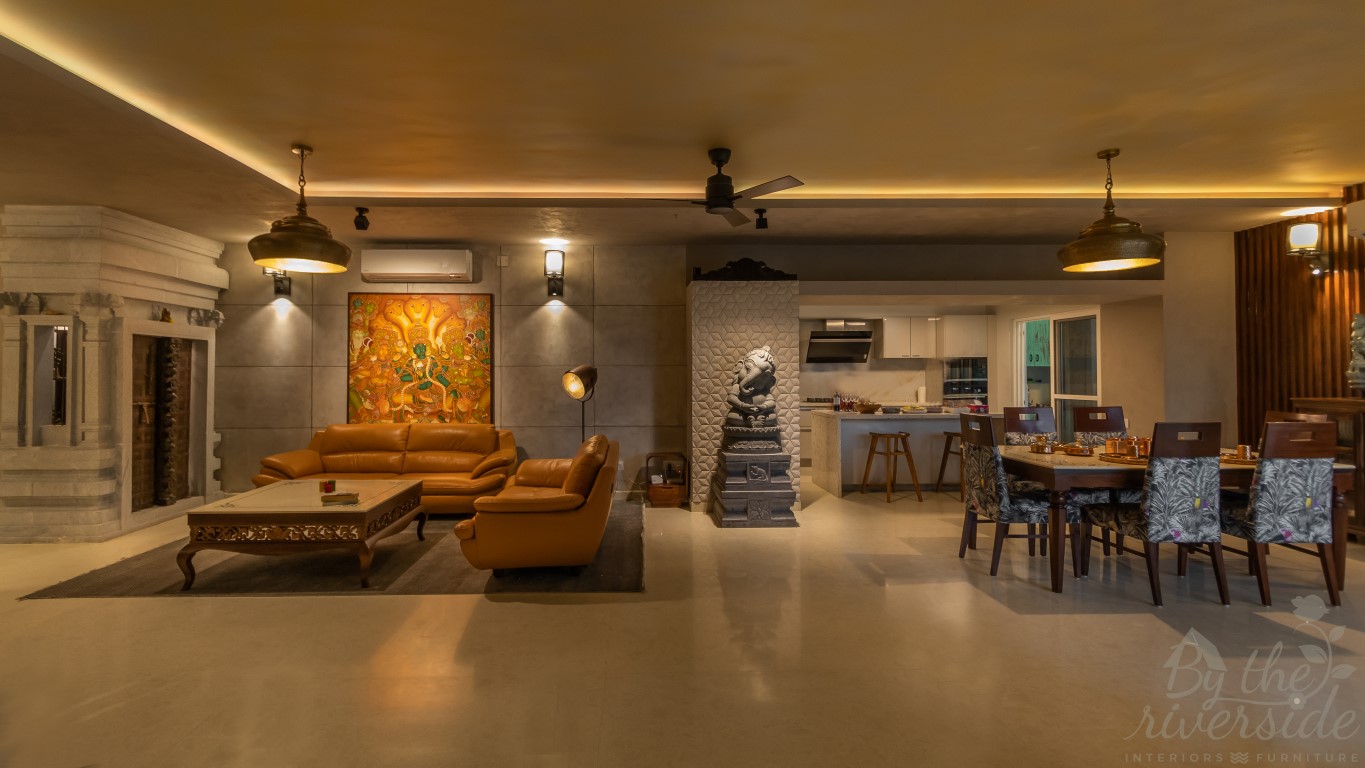 The living room is designed in an open plan system with formal living and dining and kitchen to make it look visually larger and connect to other spaces. The living room is designed in earthy shades to enhance the values rooted by the client and designer's approach towards nature and space. Here wisely chosen lights bring drama in the space. Warm light is used along with the yellow Holborn leather love-seat sofa with yellow painting in the backdrop to draw the one's attention and bring a splash of energy. Visual symmetry is created by a temple on one side with grey stone (local stone) and idol with the same color on the other side contrasted with Indian Painting with bright yellow hues and light grey backdrop.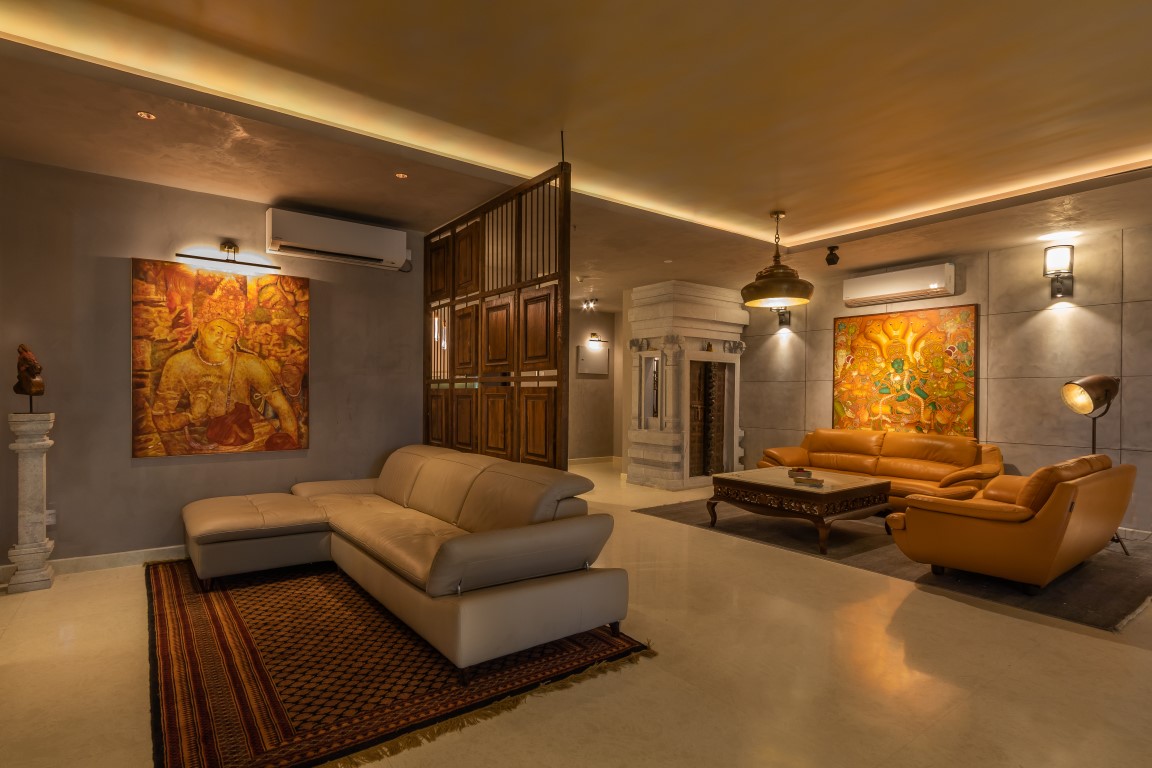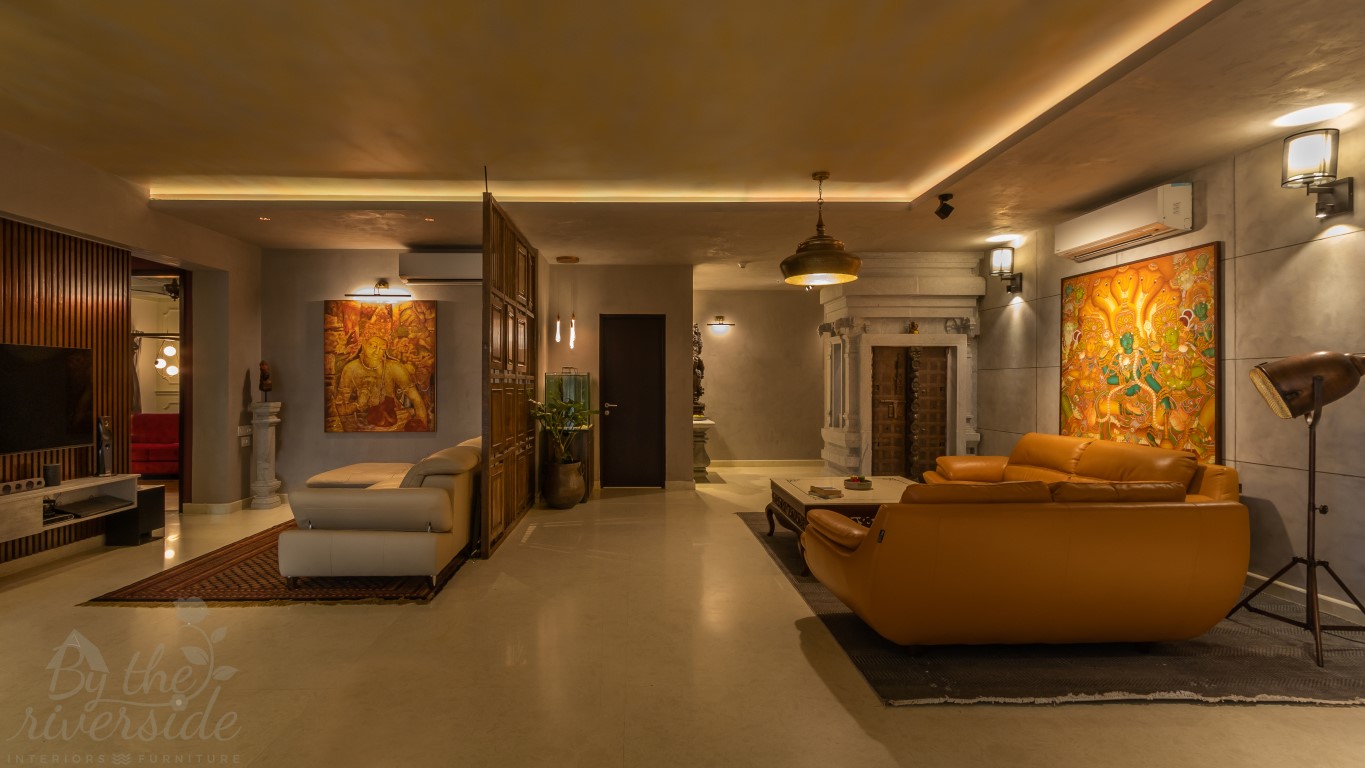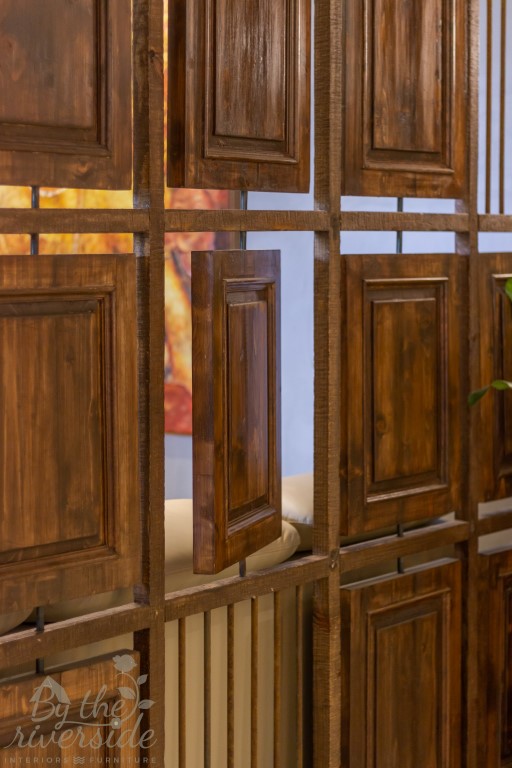 Partition in between formal living and family living is designed from wood and represents the simplicity of geometry. Also, when it comes to the selection of art or artifact, she has the perfect piece for every nook and niche.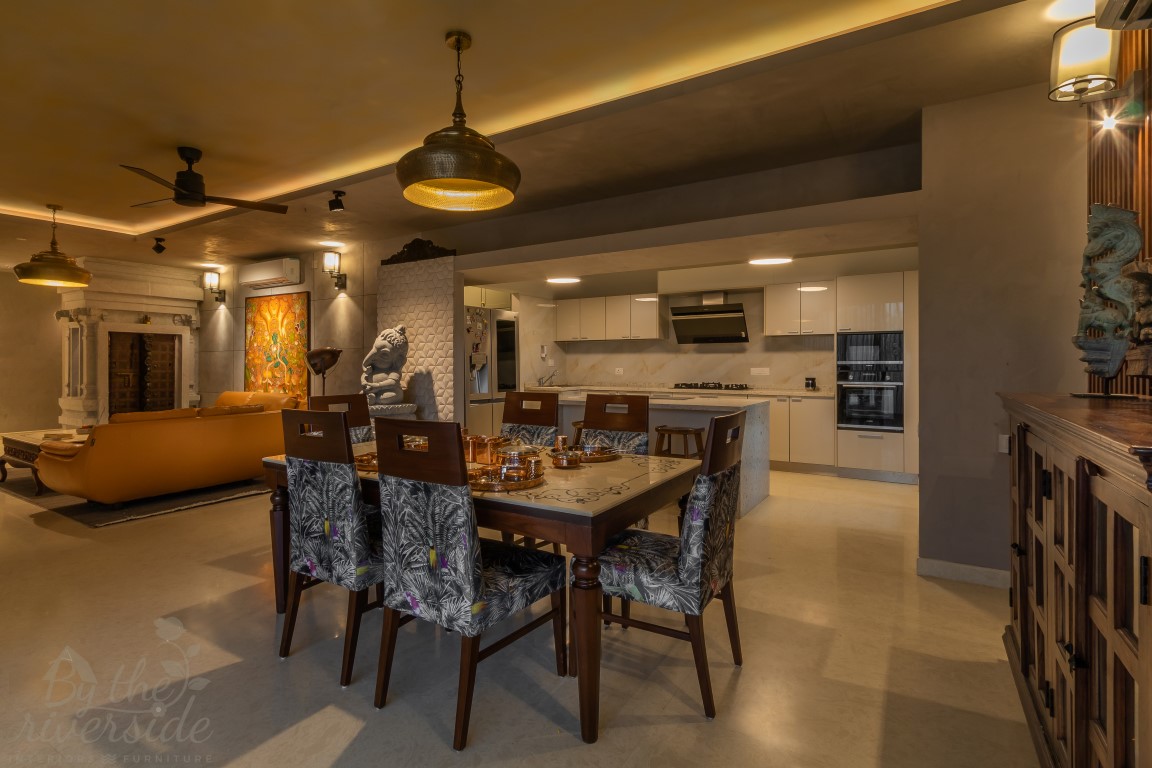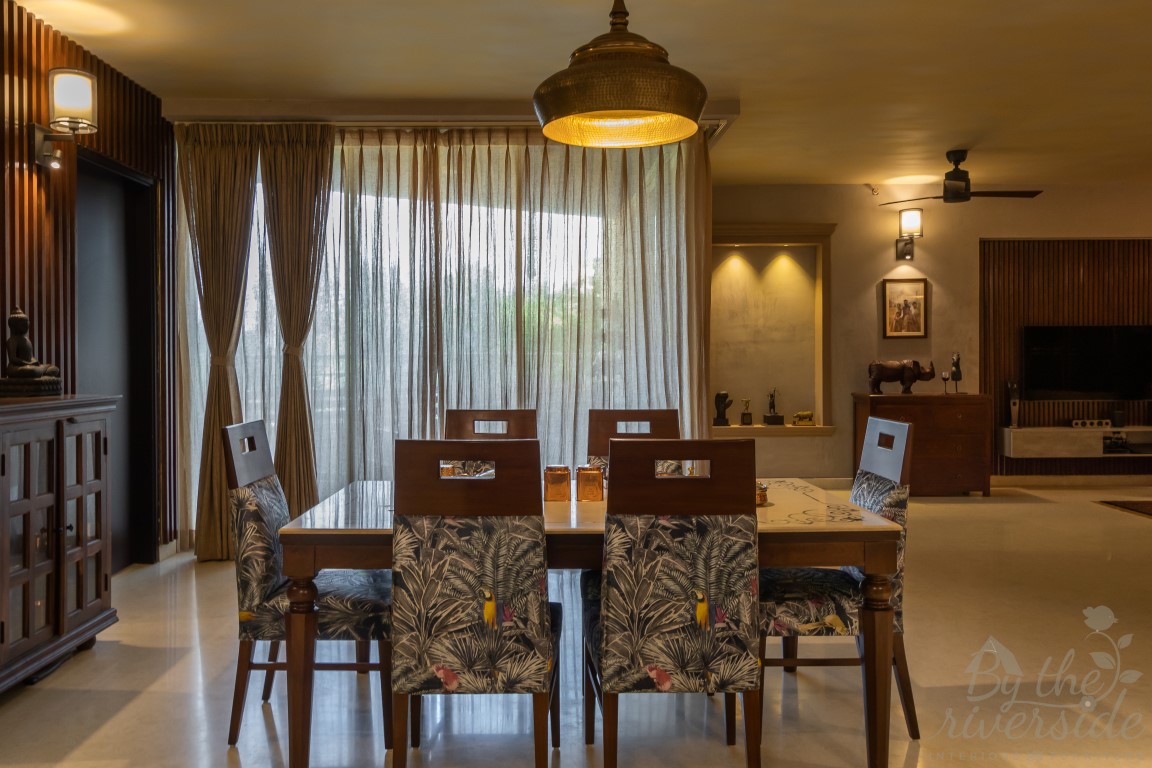 The kitchen is themed in Champagne shades and has mainly back painted  glass and  tiles along with champagne shade platform creating the airy and serene interior.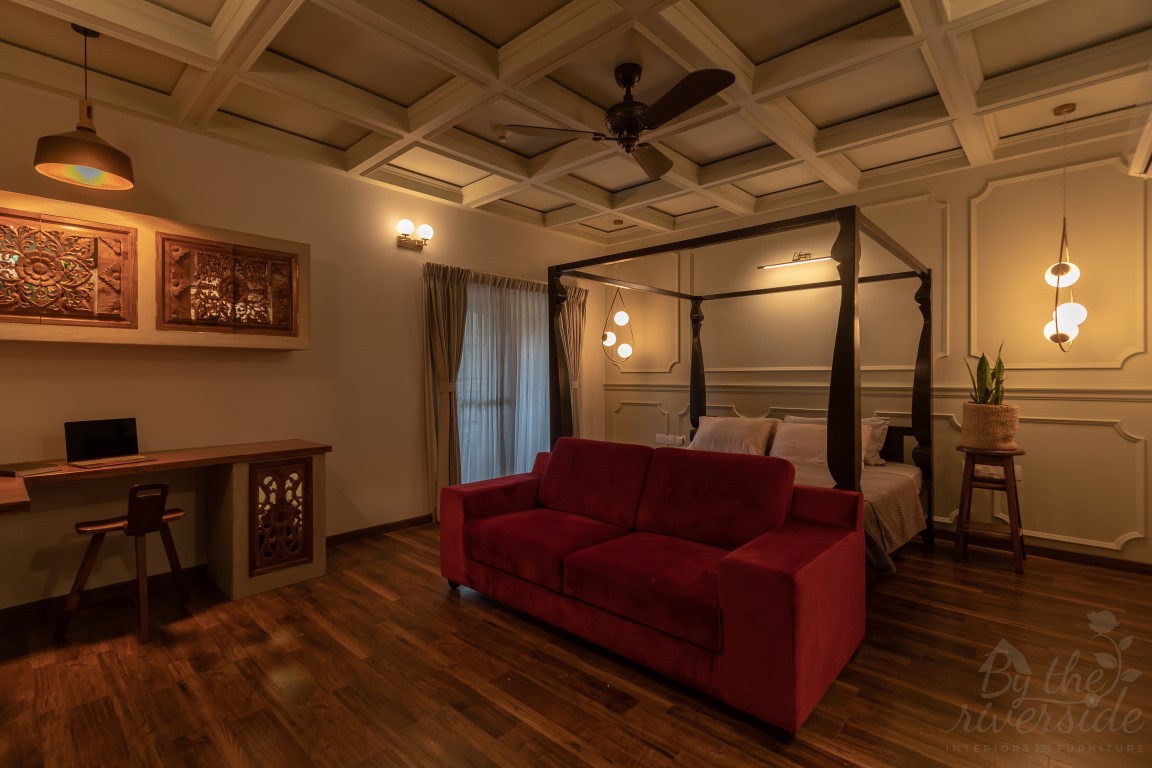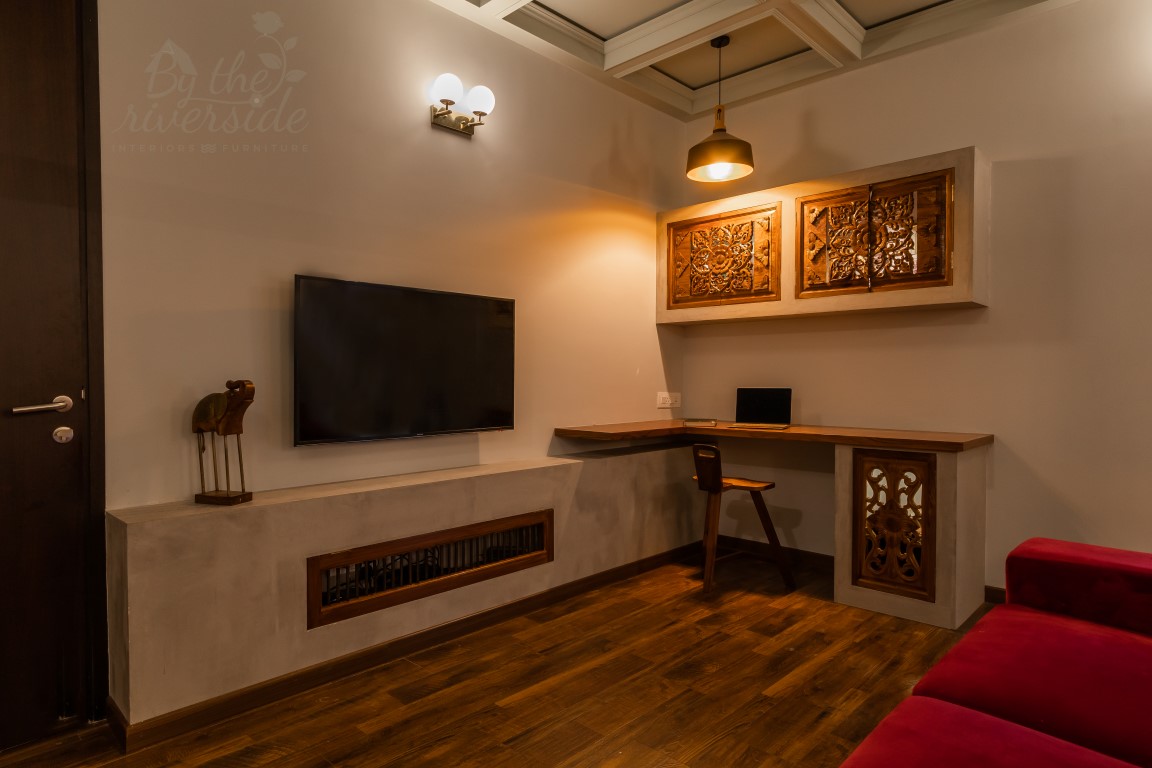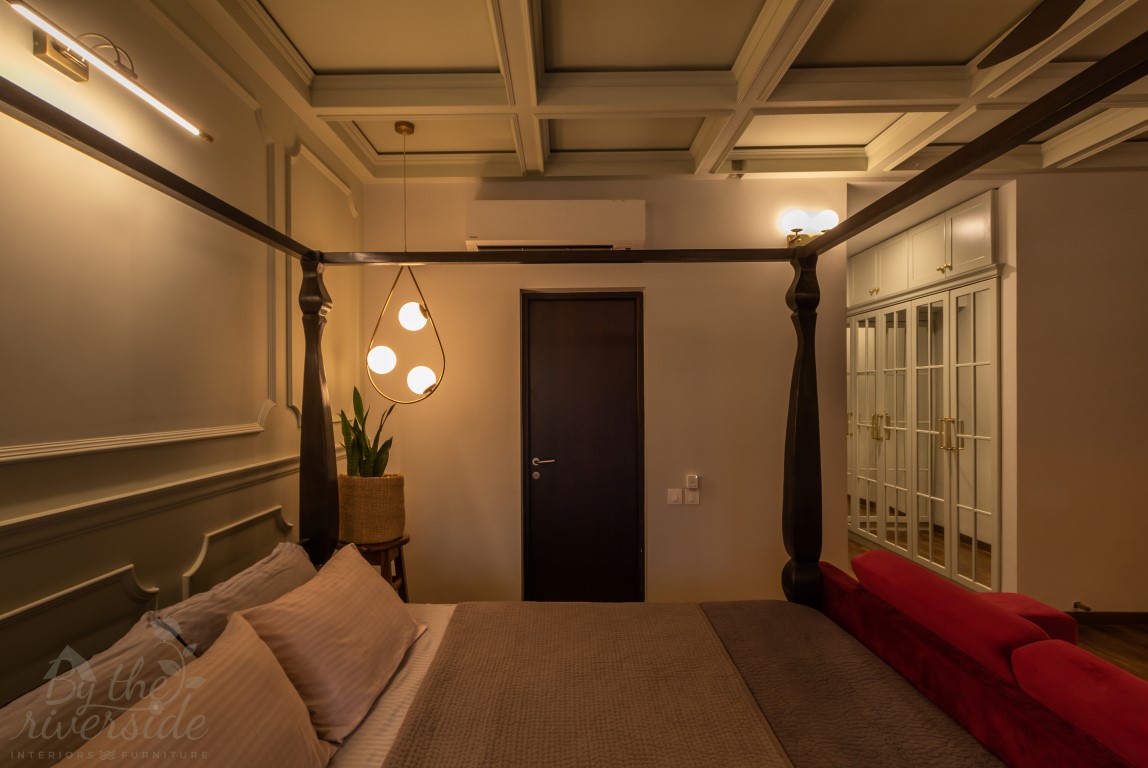 Master bedroom has a juxtaposition of the dark floor and lighter ceiling along with canopy bed and mid-century modern red 2-seater sofa. The sofa adds Versatility to space. A minimalistic approach towards design made this room more elegant and serene. Coffered ceiling plays a huge role in bringing warmth to the room apart from wisely chosen light pieces giving yellow light.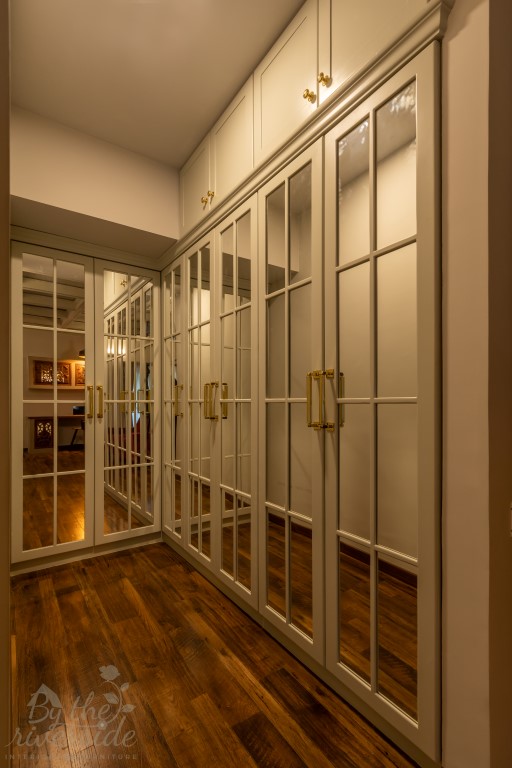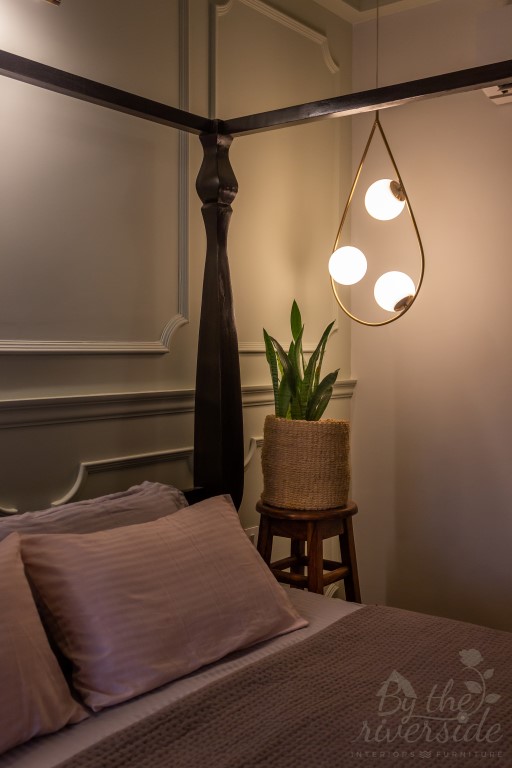 Diffused light makes this room more beautiful during night creating an enchanting ambiance. The crafted shelves in the working area reflect the persona of users and their love for crafts. Chair designed uniquely marks a significance in this room.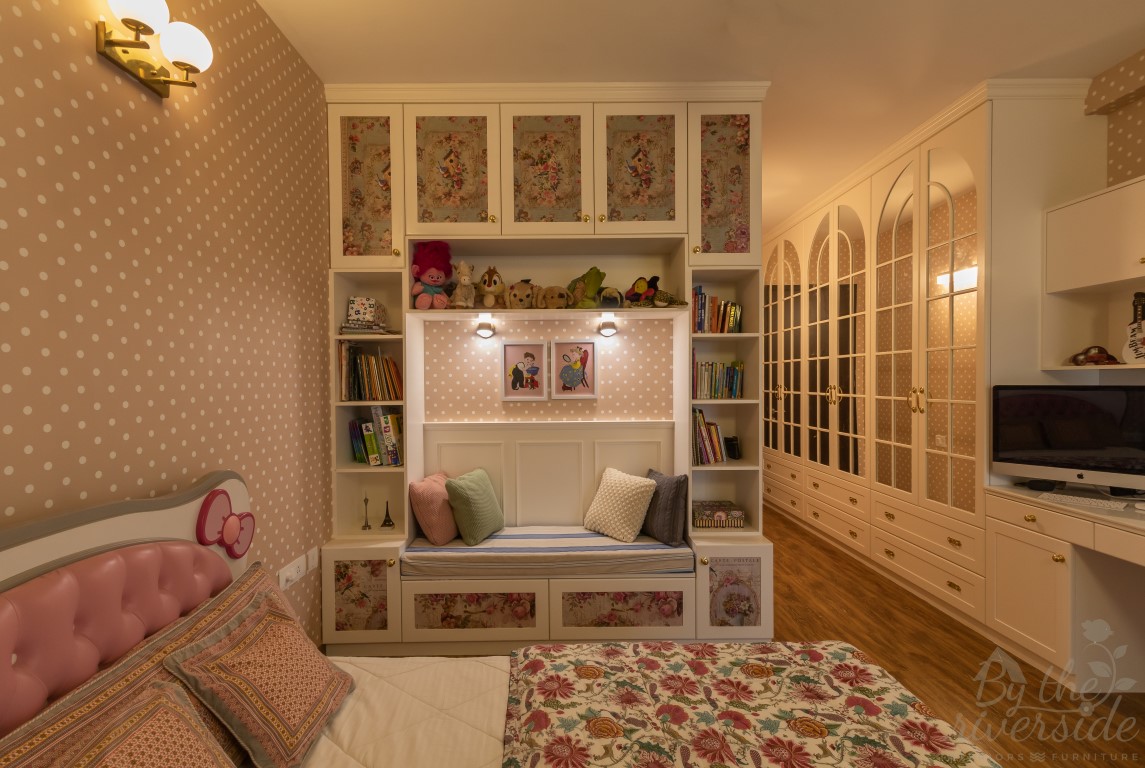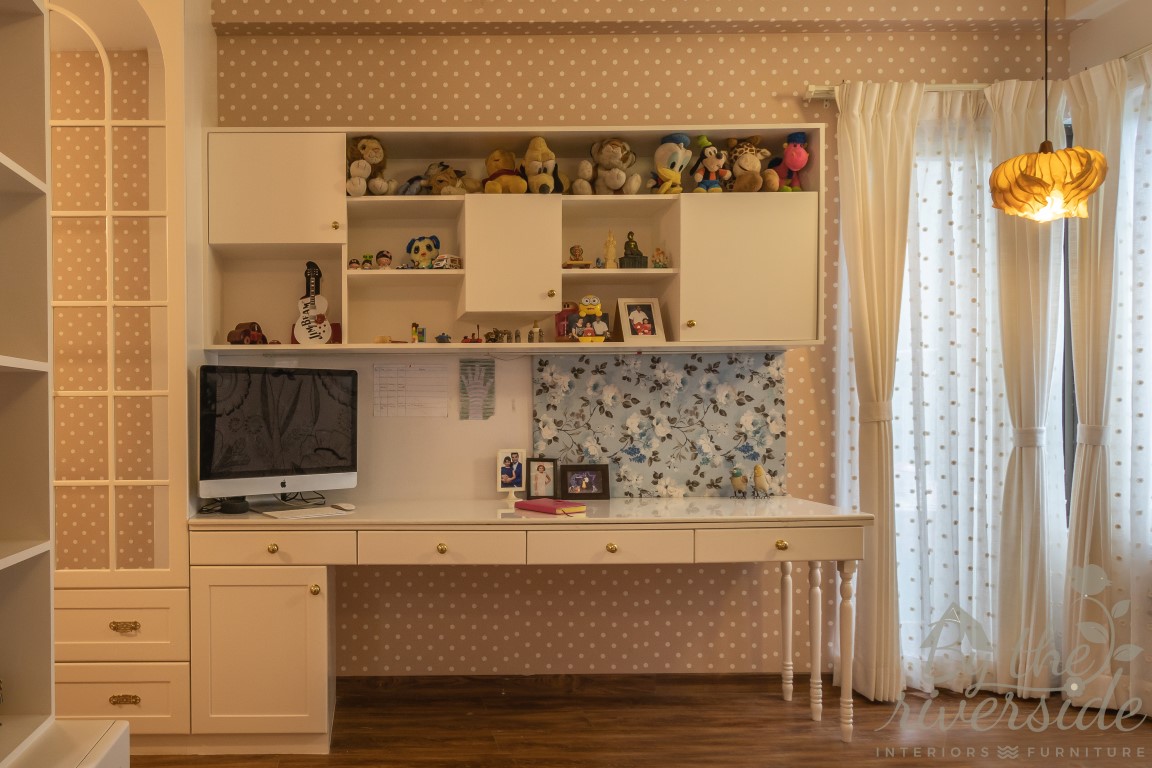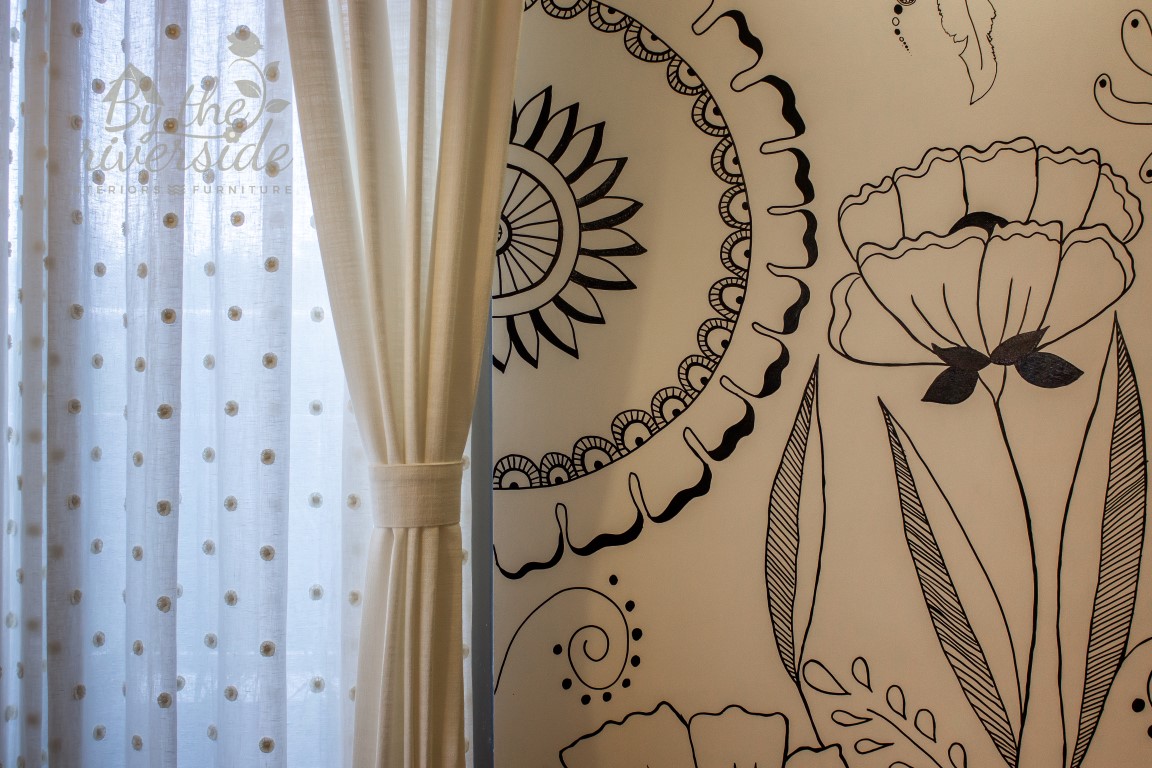 The daughter's bedroom has primarily study area, library and sleeping area. This room is curated with soft hues and curves in a combination of pink and white gives it a charming aesthetic with grandeur details and comfort. The polka dot patterns (in pink and white) backdrop represent her daughter's love for this zesty pattern and evergreen trend of the polka dot.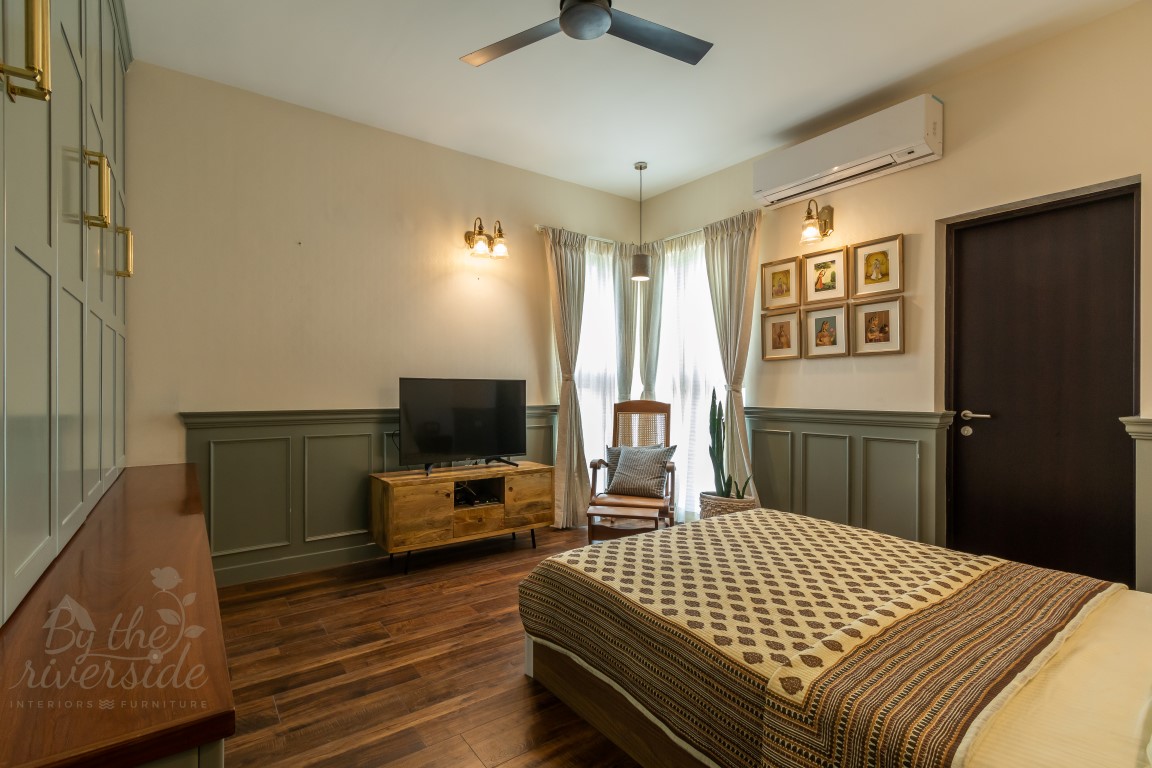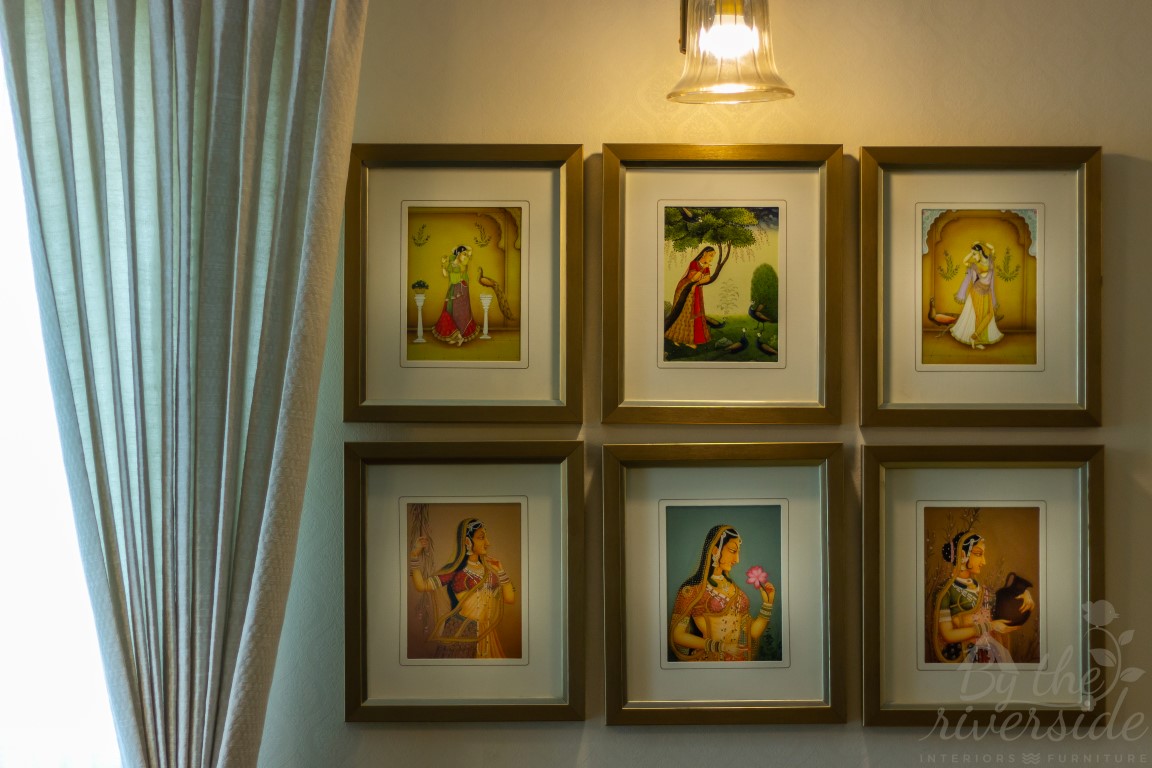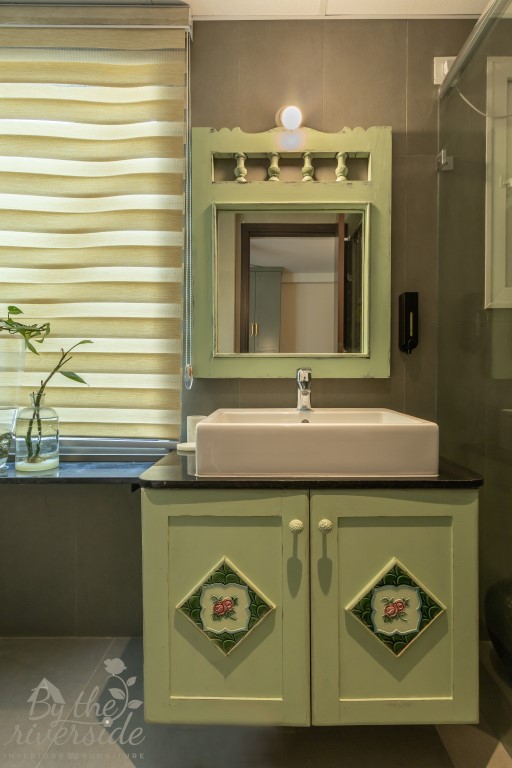 The mother's room has a subtle combination of tranquil greenish grey, white, beige and shades of  tan. A big wardrobe for her love of sari in tranquil greenish-grey contrasted with shade of chestnut  platform above storage. Golden handles and knobs add glamour to the bespoke interiors. Her room is a perfect example of a minimalistic approach with the sincerely chosen color scheme from light to dark (from ceiling to flooring). A relaxing chair near a full-height window lets her connect to outdoor as well as indoor.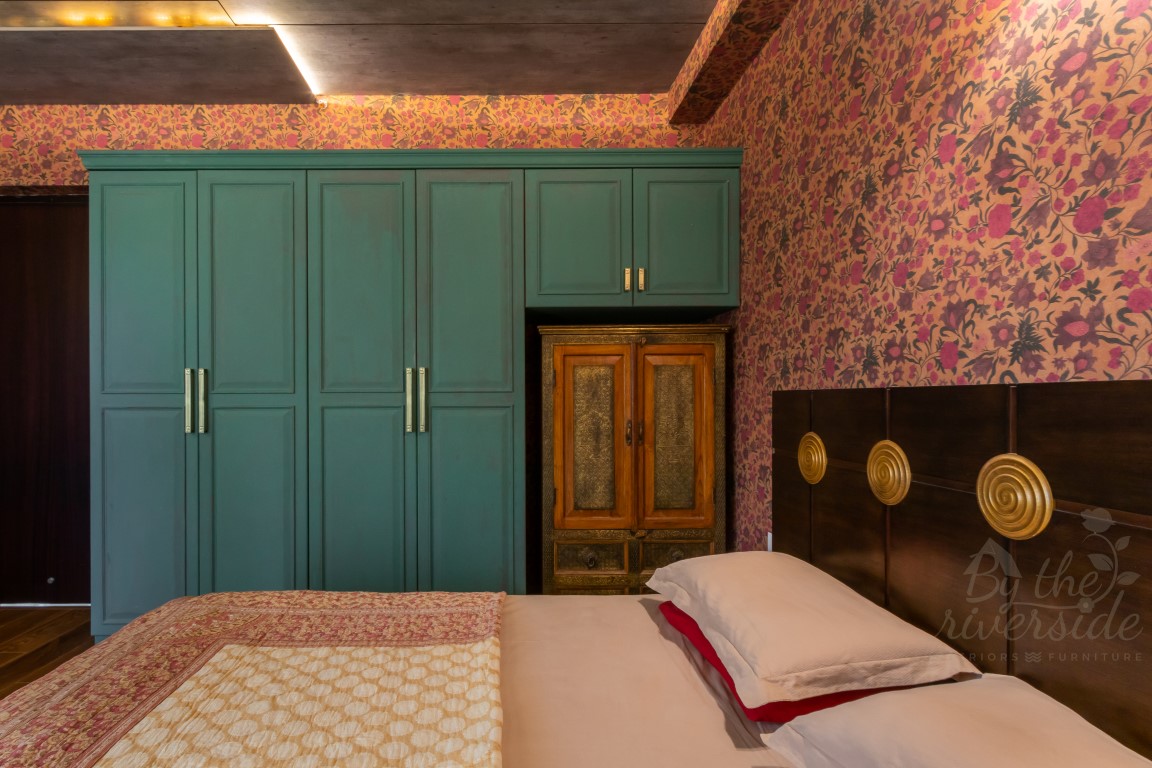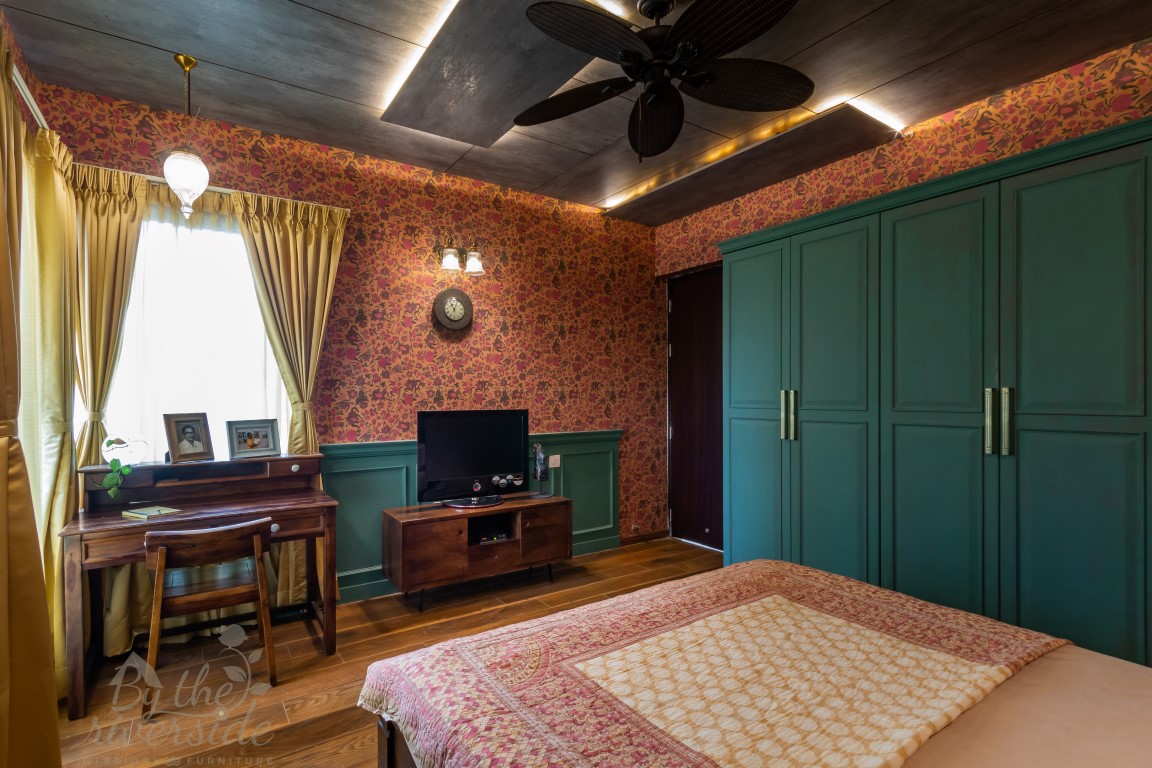 Granny's room is the only place in the house that has completely different zest than the rest of the house. Granny's room is just more than her room it is contained with the tradition along with texture and patterns that she adorns. Darker floor and ceiling enhances the comparatively lighter interior. With the Indian heritage theme, the designer chose quirky floral patterns wallpapers and antique aesthetic furniture to give granny a gist of her life and heritage. Quaint aesthetics is amalgamated with retro style interiors in this room.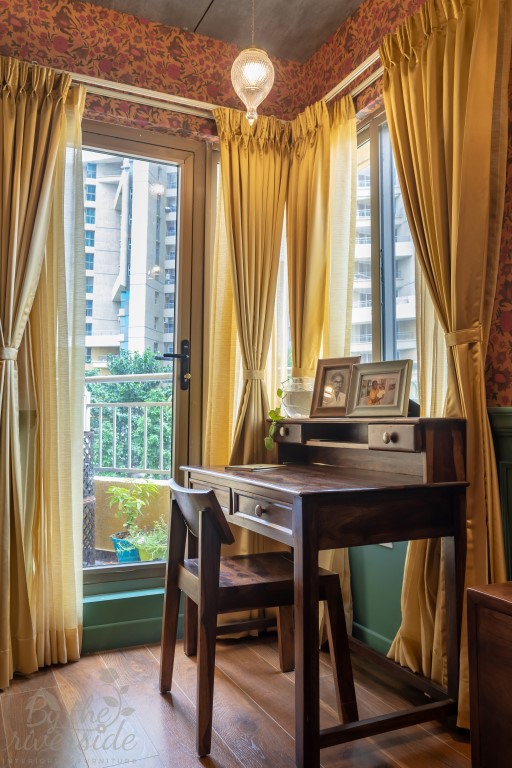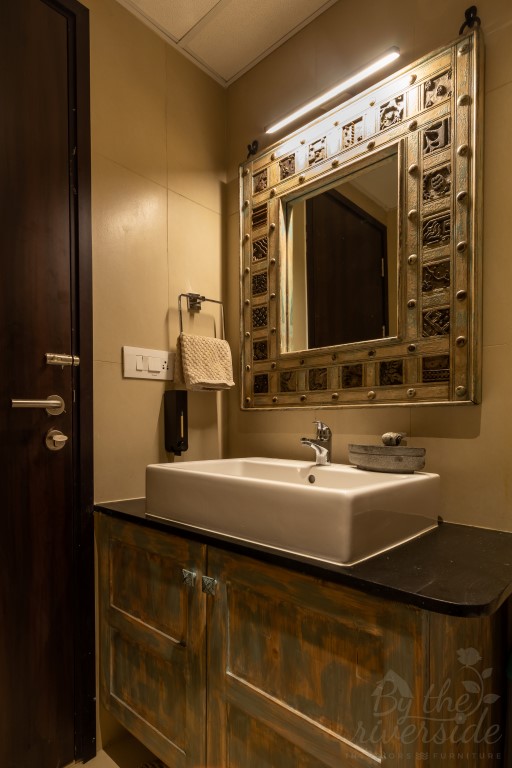 Also, organic Indian textiles in the form of bed sheets and curtains are truly a game-changer to the interior of the bedroom. This room is also for guest giving them the cultural importance of guests in India and representing it through interior design that makes one in owe.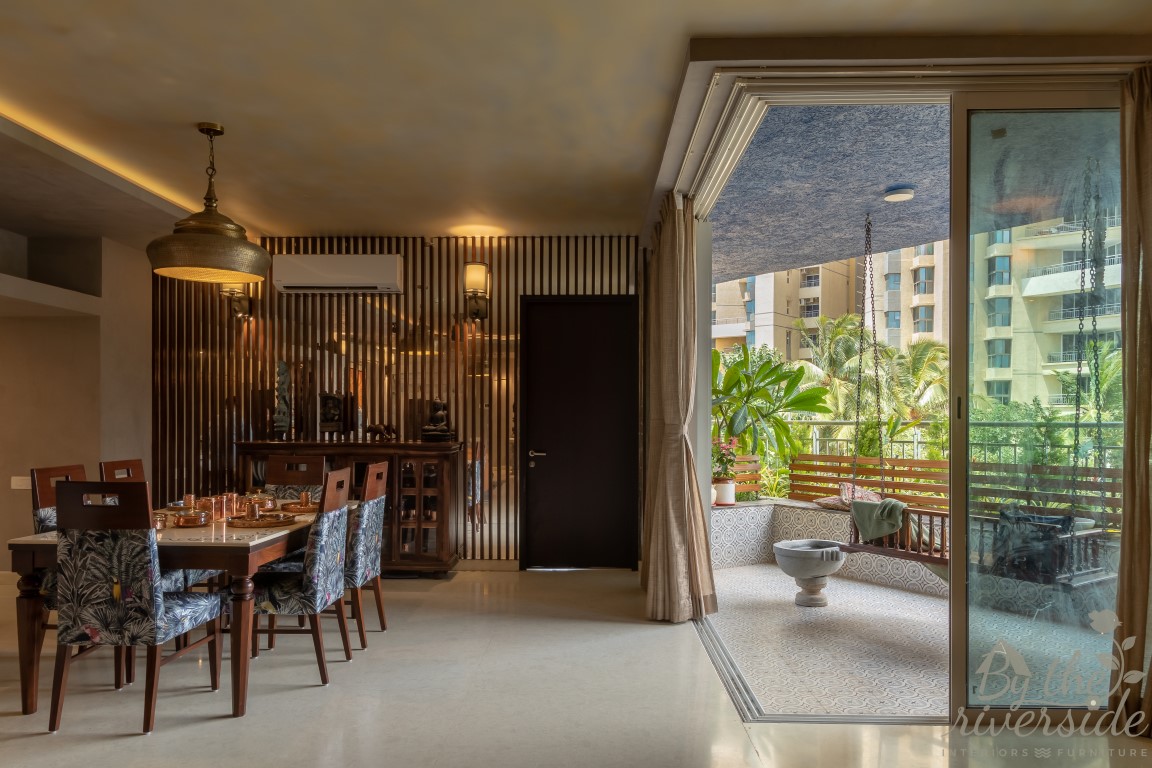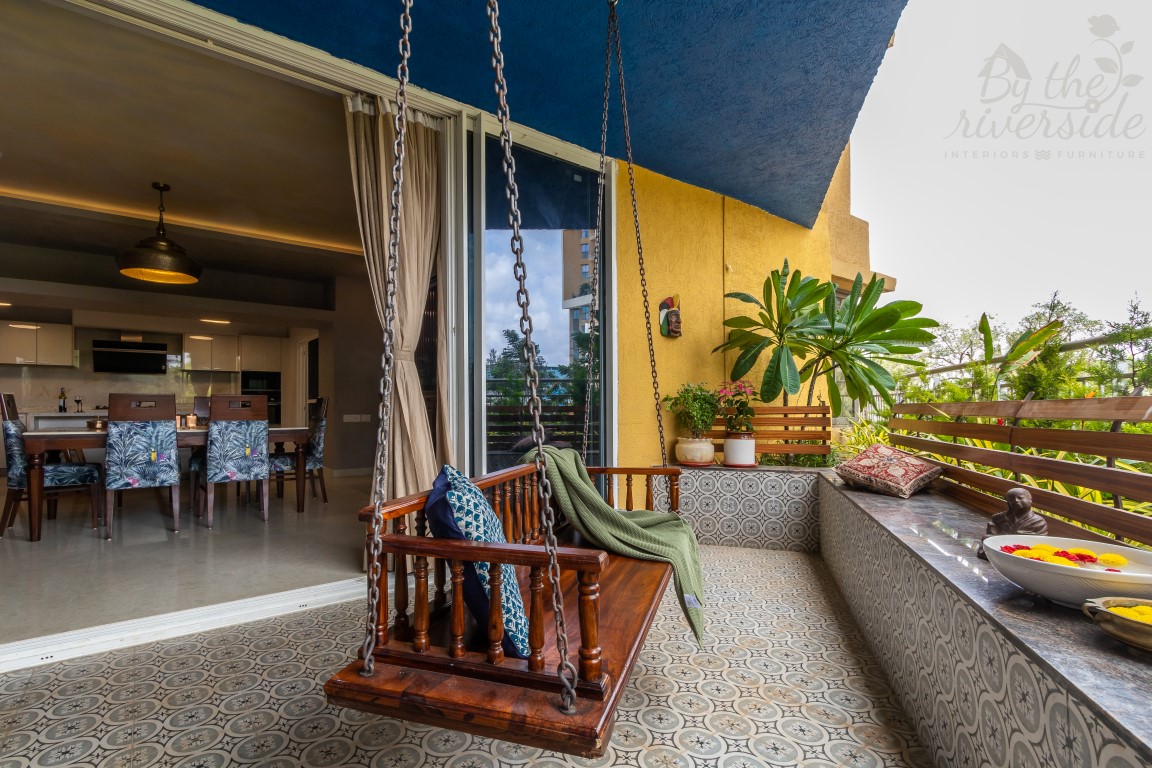 The balcony is the only place in the house connected to outdoor as well indoor where the designer wisely plotted a swing in center and seating on the periphery of the parapet wall followed by planters on the edge.
Fact Files
Project Name: Brigade Exotica
Type of Project: Apartment Interior
Studio: By The Riverside
Designer: Swati Seraan
Project Location: Bangalore, India
Text Credit: Arjavi Patel