Importance of home interior: Let the awareness begin!
The lockdown of COVID19 has awakened humanity towards a lot of forgotten aspects such as hygiene, finding happiness in small things, family bonds, finding time to pray, slowing down the rat race etc. As a Mumbai based architect, I hope this lockdown also reminds people all around the world the "Importance of a beautiful & serene home".
WHY IS HOME INTERIOR IMPORTANT? 
Architecture &human psychology is very deeply connected. Just like human behaviour studies have shown that the colour of clothes we choose depicts what mood we are & vice versa can used as cure for our moods. The same way well designed & well curated spaces create good ambience,leading to better experience of the space & better moods of people residing in that space. Imagine being lockdown in a house which has dull colours, no organized storage, clutter everywhere, having furniture that doesn't meet the function, poor lighting & so forth. Being trapped in such a house is a trap in the true sense! vs being lockdown in a well-designed house which is clutter free, well lit, has spaces planned for various activities& designs that awaken your senses-being lockeddown in a house like this is in fact a treat to your family & yourself. Previously we spent 20% of our days at home. We spent most of our time being out in office, Gym, restaurants, movies or in traffic. So we are all guilty of making the usual excuses to delay that much neededrenovationfor our homes. But the current lockeddown has reminded us all that our roots are tied down to our Home sweet home&have we truly spent enough thought, energy & design to make it sweet?? This is a time to start a change & make an awareness.

&nbsp
Here are some basic guidelines that we must learn from the current scenario & incorporate in our homes-
Give your house a new coat of paint every 4-5 years. Just hiding those cracks & putting new bright colours can make such a difference on the moods of people living in the house. Old paint that has caught dampness is a health hazard as it leads to moulds causing skin allergies. This basic point is forgotten/delayed by all & I regret to say that not lot of designers educate their clients about this.
Start keeping simple inexpensive things like a vase full of natural flowers, aroma candles, potted plants,bright throw pillows, elegant curtains, warm colour rugs to bring that extra charm & a dose of happiness to your home. Just like we pamper ourselves in the salon, our home too needs a makeover from time to time by adding these simple accessories.
Have designs that are easy to clean. Materials used in interiors should be of easy maintenance to give everlasting look. I urge all architects & home owners to learn from this lockdown the importance of designing dust free homes that can be cleaned even by self, as we are all missing our helpers in such times. Avoid lot of niches,grooves, pop rough texture panels, open shelves, as these are places where dust settles in & require extra cleaning on daily basis.
Have a mix of bright light fixtures & ambient lights. Lighting of a home plays a big role in keeping all those dull & sour moods away.
Have high false ceilings keeping lesser gap between the slabs, to avoid a caged like feeling. Design big window panels with lesser verticals inviting the outside views into the house. Giving an illusion of being one with the outsides.
Wishing everyone a safe & healthy quarantine. Learn to romance & enjoy your homes, so no lockdown in future will ever feel like a trap weather your house is big or small remember Beauty does not come with size!
Article by –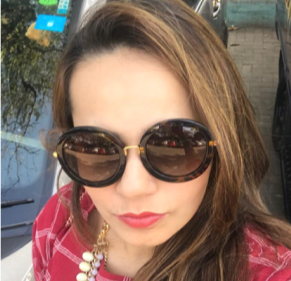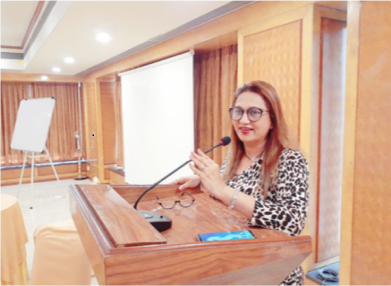 &nbsp