Hoysala Village resort | MALNAD PALACE | JJ Associates
MALNAD PALACE:
First look at this place gives one a surprising and curious idea of what would be experienced inside, whereas the interior space throws you a different experience altogether.
Architecture & Style

&nbsp
A vernacular style of architecture with the use of locally available materials exposed laterite blocks, wood and Mangalore tile roof.
The splash of rich hues &color blended in natural surroundings spells by itself true Dravidian Architecture & a unique style typical of Malnad region.
Intrinsic details and the sophistication of modern living camouflaged in traditional Settings adds to the uniqueness.Each living space is wrapped around a central courtyard which in turn is connected with long collonaded corridors thereby offering you ample privacy.
The palace is part of Hoysala Village resort which falls in the Malnad region of Karnataka in Hassan district.The rustic stone paved pathway leads you to a pillared spacious verandah which acts as a peaceful sit out during all times of the day.The Palace has 10 luxury suites which are well laid around a courtyard, with Living, Dining and Multipurpose area to give the guest an experience of the palace.
As you enter the verandah through the carved traditional doors which opens into a double height courtyard with carved wooden pillars around, which lets in a lot of natural light and also creates a spectacular scene one would not want to miss on any rainy day.
The bedrooms have a very traditional and vernacular sense to its interior which also gives us a taste of both raw and smooth textures. The carved wooden poster beds, rough texture of laterite stone, melamine finish furniture, all adds up to spice the whole look of the space.
Huge fixed glass wooden windows let the natural light pass through, throughout the day.Aathangudi (locally available tiles) flooring acts as a contrast to the furniture and silk saris used on the ceiling.
Wooden furniture, carved door, wide windows and the colourful flooring gives even the hallway a traditional touch.The toilets are nothing less in here.
A royal feeling flows into this semi-opened space, as the copper bathtub and terracotta tiles bring out the richness of it. The carved wooden counter just musters up the experience.
Wide wooden windows play a role here too.The upper floor rooms have a mezzanine which accommodates the décor and intricate details as below. The double height inside the room gives a sense of openness and makes it all the more spacious.
The cantilever wooden staircase with carved railing stands as a piece of art by itself.The sloping roof here becomes a part of the room itself with its detailed rafter sitting so well sinking in with the design of the space.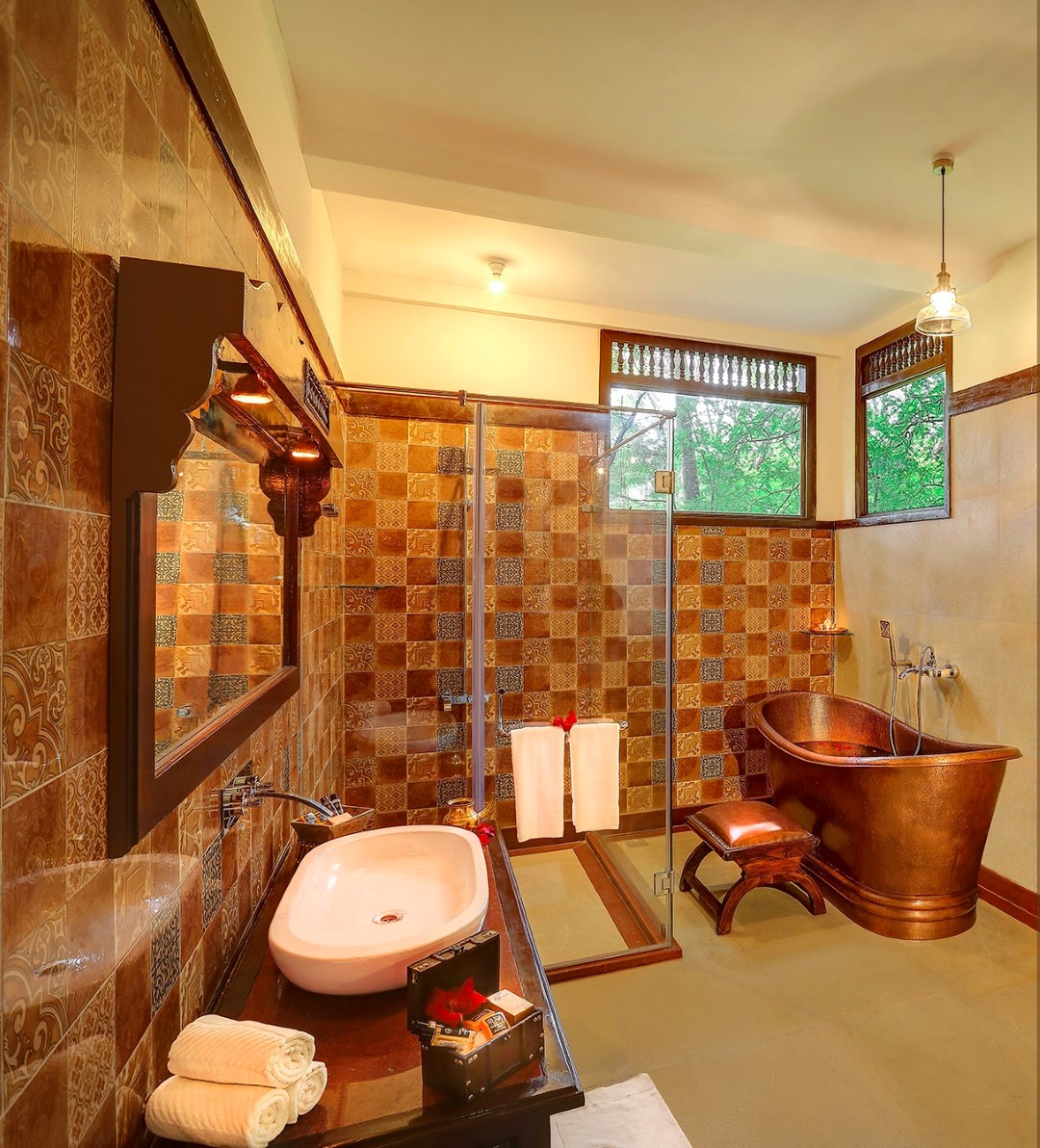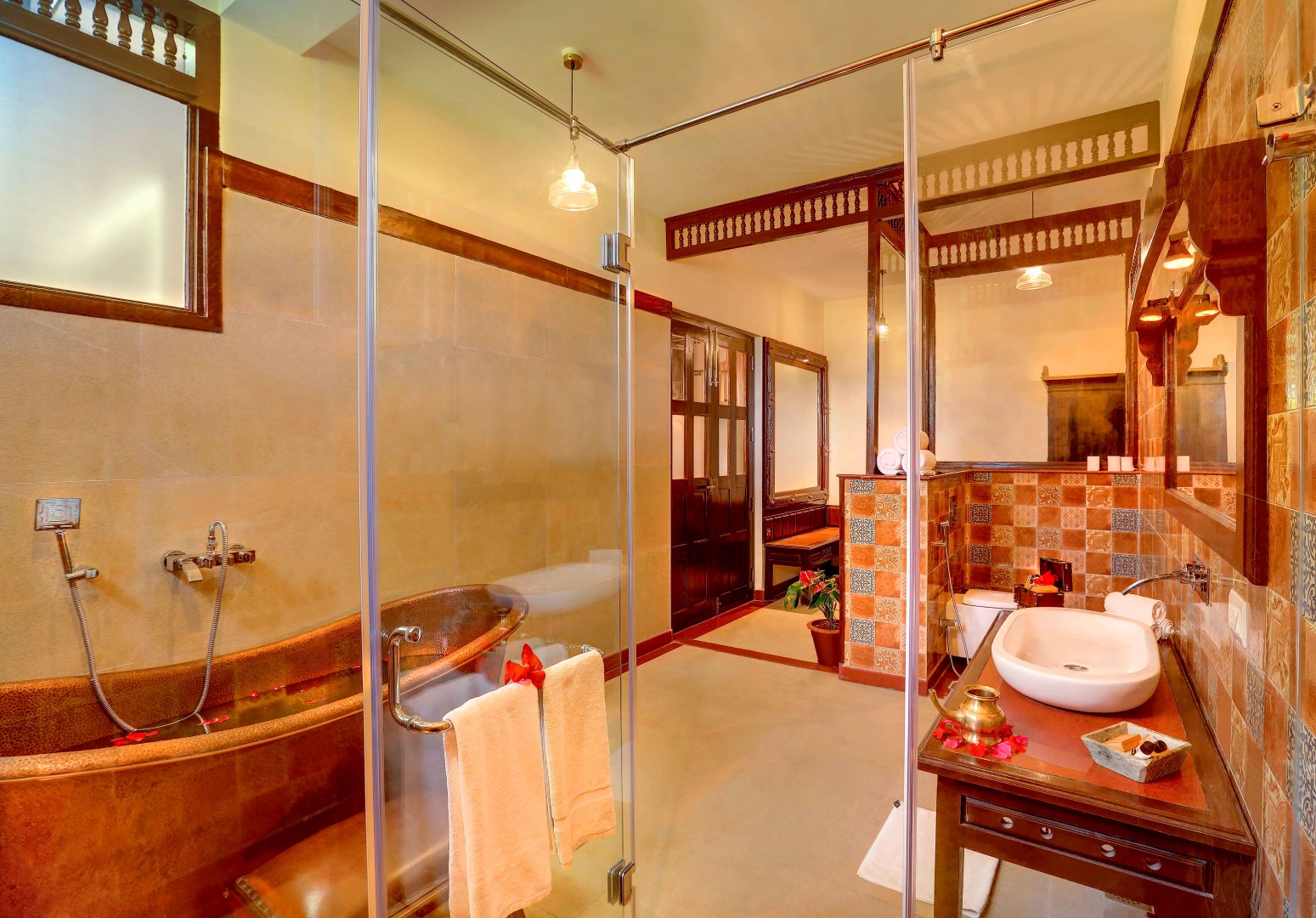 Firm: JJ Associates
Location: Bangalore
Team: Jaichand Jain & Rohit.R. Lunawath