My friend is a workaholic. She sits in an office for about 11 hours each day. Don't ask me how she does it, she just does. Needless to say, she suffers from back pain.
A sedentary workstyle is already unhealthful to you. With an uncomfortable office chair? it even makes your health worse. You may not notice but your sitting posture matters to your health as well as productivity. This is particularly true when you sitting there working for a long period. A poor posture with non-ergonomic chairs continuously put pressure on your vertebrae and muscles. Then you can't concentrate that much as you feel more and more tired.
So what is on earth is a good posture for your health?  What is an ergonomic chair?  How this would help?And how to find the most ergonomic chairs within a limited budget?  Here are a few tips serving for your doubts.
A good sitting posture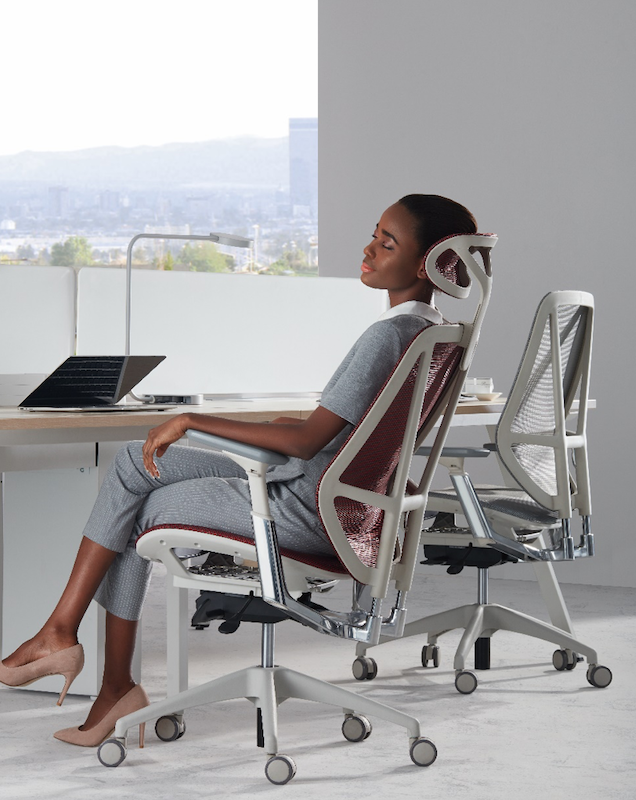 Good postures prevent your back pain from getting worse. But remember, sitting all day long without moving like my friend will harm your back anyway, even with the perfect sitting position and a high-quality ergonomic office chair.
In this case, try to get up and moving every 30 minutes, even with loads of work you have to deal with. As for good postures, first is to sit up with your back straight and your shoulders back. Then your buttocks should touch the back of your chair which creates a curve in your lower back. This helps control your spinal pressure to a minimum without adding pressure to your muscles.
Why ergonomic chair
With ergonomic chair's design, the curve part is filled by the chair back which lends continuous lumbar support to your back. As such, even though your lower back is in charge of holding your upper body's weight, you don't feel tensioned and uncomfortable. But, as I pointed out before, all-time sitting hurts your back. So give your back a break before your back pain intensified.
Ergonomic office chairs like Sunon's Iron chairs featuring especially in providing adjustable support. Even your employees or colleagues have different body types or sizes, it fits in. However, not all ergonomic chairs offer unlimited flexibility to customers. This depends on the design and construction of chairs. For instance, you may provide seat cushion for office chair for your workers. To minimize lower back pain, you may also add extra pillows to ensure your employees' comfort at work. This gives you enough adjustment and allows you to lock the chair as you wish. While the synchro-tilt mechanism links the seat and back and tilt at the same time when you lean back. So the latter design might not as flexible as the first one as a fixed tilting angle leads to a bit of discomfort for many.
Good ergonomic office chairs
A quality office chairs consists of two folds. First is the material of back which usually is breathable and endurable. For instance, Sunon's iron chair adopts a Korean wintex, highly specialized in tension resistance, fireproof and durability. This can also be customized as many would ask for different colors.
Second is the adjustability. Office chairs should incline and recline to fit your body comfort with a function of locking. Is it also height adjustable? Also, with proper adjustment for armchair and meticulous design of seat height and seat pan, office chairs like Iron cater to customer's needs for flexibility.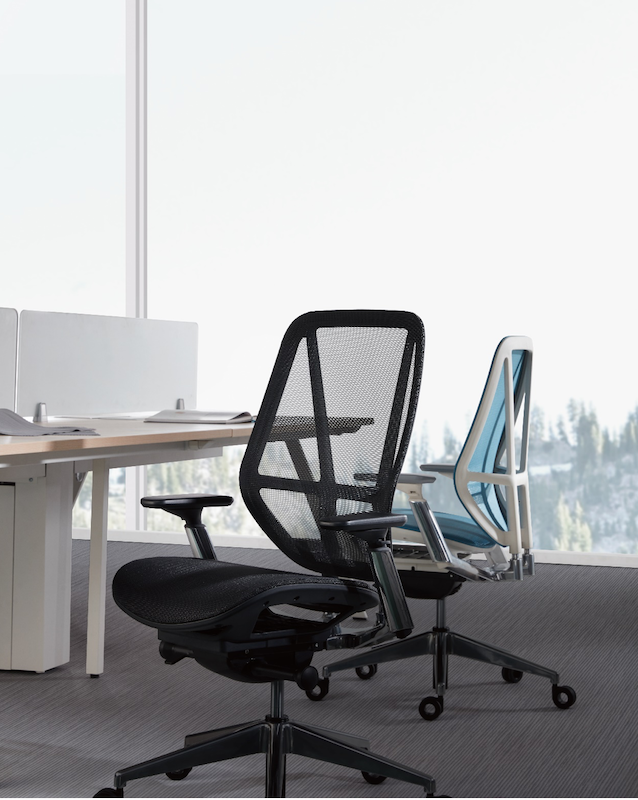 Final verdict
After briefly summing up what is a good sitting posture and how ergonomic office chairs matter to your health, you may now have a better idea of how to select the office chairs that suit you. Thanks to the complex designs and various materials of office chairs, non-ergonomic office chairs with very limited adjustability are cheaper. But if you do have health and comfort concerns, try ergonomic chairs.
Many office chair suppliers dedicated to high-end office chairs including Sunon undoubtedly offering luxurious comfort. However, some also have launched cost-effective office chairs. For example, Sunon's iron chair which features simplicity and quality. So if you are on a tight budget and want to purchase the most ergonomic office chairs, then perhaps office furniture suppliers like Sunon will be your best option.
As the saying goes, no pain, no gain. If you can't kick the habit of working overtime, like my friend, then all you need to do is to select the best office chair for the sake of your back.