You've just bought your brand new home and are excited to move in and get decorating.
Of course, money is tight at this time, and you were hoping for a much bigger tax refund than you received. This means that you're now limited by how you can decorate the new home. Or are you?
Just because you've got a limited budget doesn't mean you have to sacrifice the way you want your new home to look. Let's take a look at how to decorate your new home on a budget.
1.Create a Bit of Character
Just because the home you just bought is new doesn't mean that everything you put in it has to be.
Try using heirloom pieces and treasured items that you already have. Articles like this can bring a touch of character to space, and if it needs replacing at some point in the future, you won't be owing anything for its service.
You can also try hunting through garage sales or op shops for those bargain buys that are still going to look great in your new home. Don't be afraid to add a bit of your own touch to second-hand items to repurpose them, too.
2. Paint Can Solve All
This is your new home – so get creative and express yourself. Paint is not only an affordable way to decorate, but it's also a great place to start on your home decorating journey too.
Plus, it's an easy fix if you're not happy with that first shade. Paint can completely transform the look and feel of a room, and it's easy to do it yourself.
3.Double Up on Duties
If you're challenged when it comes to your budget, try seeing if you can get a bit more out of your furniture. You can use a storage trunk for a coffee table, and you can even invest in a fold out couch if you don't have a spare room for guests.
Just because you have a budget, doesn't mean that you can't make the most of the space you have. It's all about being economical.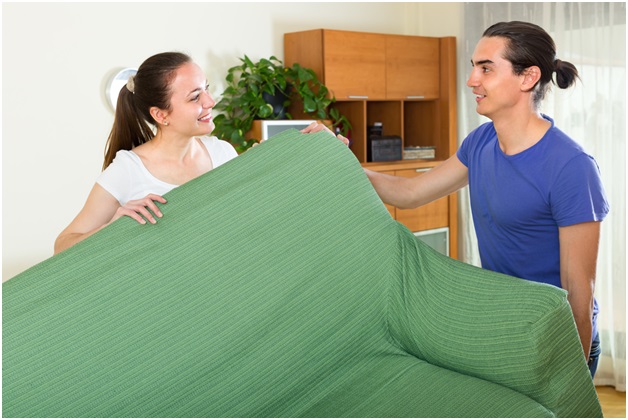 4.Only Pay for Quality Where It's Important
There are some furnishings and pieces of homeware that are worth paying a bit for – because they are a long-term investment.
When it comes to mattresses, rugs, and designer armchairs, while you may have to pay a bit more initially, these are assets that will pay dividends for many years to come.
5.Make the Staples Affordable
Contrary to those quality pieces, there are some staples that you can afford to be cheap with. These include items such as dinnerware, glasses, and towels.
You can also be patient and keep an eye out for the end of year sales so that you can stock up on your essentials. You'd be amazed at what you can find on a tighter budget when it comes to your homeware basics.
Final Thoughts
You may be confused about why you didn't get a big tax refund this year, but you don't have to be confused about how you're going to decorate your new home.
With these handy tips and tricks, you'll end up with the home you always wanted in no time – without having to put it on the credit card or go over budget.