&nbsp
Glass railing is an efficient deck– and staircase design solution— It acts as a great wind block, offering optimal perceptibility from your deck or porch. When researching different alternatives, you will discover that there are a plethora of choices available, well-attuned to your lifestyle and privacy requirements. From the traditional press and latch arrangement to the contemporary Arcadia even bar railing design, there are countless glass railing system options to choose from. With these functional rail choices, you can build a custom look that matches both your lifestyle and the decor of your home.
A glass railing system imparts exclusivity and a luxurious look and feel to both your interior and outdoor settings. The maintenance of this arrangement is also hassle-free, besides the option of bars, fasteners, hoses and connectors in the design allow you to play with discreet as well as eye-catching features.
FGM are the leading glass manufacturers that can get you accustomed to a wide range of glass railing in different designs, shapes, and dimensions. Choose the one that you love or just leave it to the expert; they will guide you with the best piece of furniture for your outdoor lounge which you will cherish for life.
Why choose glass for deck railing system?
There are several reasons to go ahead and pick a glass railing system for your terrace or deck. In addition to the apparent justification to enjoy an unrestricted vision, here are five other persuasive qualities that make an excellent argument for choosing the glass.
Versatility of Glass Designs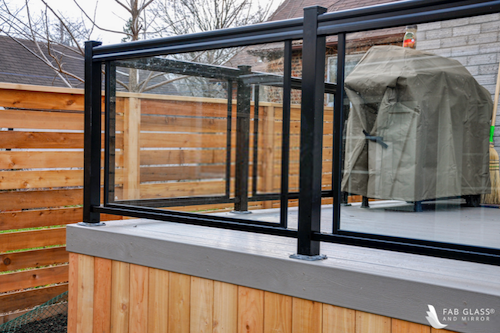 Be it adding charm to a contemporary design, or reducing the prominence of rustic constructs, a railing carved out of tempered glass fits well with any architectural style. While there are a plethora of glass railing designs with a top that can suit your home exterior beautifully, at the same time, choosing a similar design takes all the speculation out of a topless glass railing arrangement.
Equate the ease of glass upkeep with repainting or re-staining your wooden railings once every few years, and you can easily spot the expense and hard work you got conveniently spared off in case of former. A glass railing system is virtually maintenance-free, except periodic washing with a gentle scrubbing brush or cloth and a bit of soap to take away the accumulated dust and grime. In short, a good quality tempered glass used across the deck railing may easily last you for a lifetime and that too, with minimal care. 
Clarity and Security Together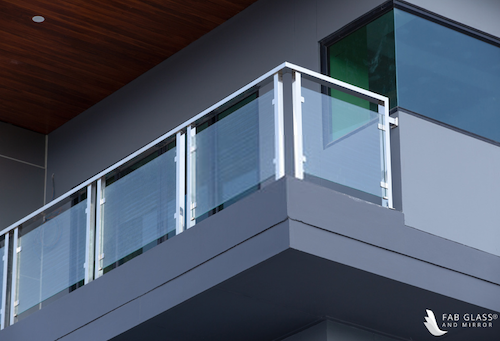 A Glass railing system is ideal for keeping stuff at their respective places— both inside and outside! For instance, if you have babies and furry friends at home, you no longer need to remain constantly worried about them being caught or held within the poles. Also, since these sturdy glass frames are equally harder to access from the exteriors, they double up as the perfect windbreakers or privacy stations too.
Glass is an incredibly creative material to work with, and it is super flexible too. You can take a suitable pick from distinct types of glass available to dampen glare when building your porch, including stamped patterns, or misty features such as glazed designs.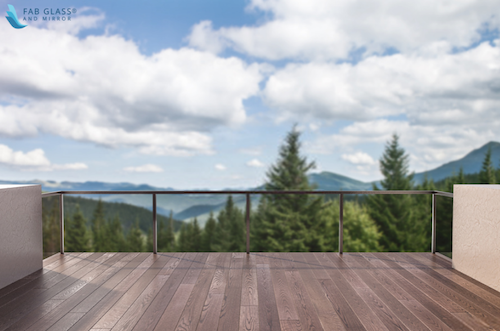 Utilization of tempered glass ensures the railings are sturdy and long-lasting. Also, when a tempered glass happens to break, it gets fragmented into round pieces rather than sharpened, irregular shards thereby lessening chances of getting wounded in the process. Many reputable companies dealing in glass railing system installation provide up to 20-year guarantee against any design flaws— such products are built as per the guidelines, meeting or exceeding the stipulations of universal construction regulations.
How to Select Glass Deck Railing Design?
Constructing a deck can be an excellent project for a DIY aficionado: there are plenty of chopping and pounding, ample side thresholds, and ultimately the satisfaction of outcome which is often tough to beat.
The glass railing system is hands down the first choice when it comes to deciding on a railing design for your deck or porch. There are primarily two factors that make glass railings fitting for elevated floors and balconies— lasting life and unhindered front view. 
Here are a few glass railing system designs and their functionalities. 
Framed Glass Railings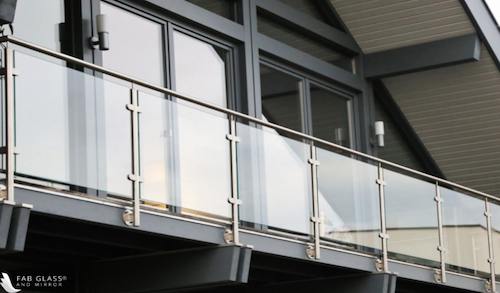 Framed glass guardrails are the most popular amongst varied glass railing options— they offer a perfect blend of opulence as well as protection.
Framed glass railings incorporate crystal-clear panels protected by a chain. Frames can be constructed out of any metal, but if you need a low maintenance option, then it is best to go with the aluminium. 
Be it a timber deck or cemented surface; framed glass railings can be easily affixed to any facade— they help maintain unobstructed views besides ensuring vantage points and scenery. 
Framed glass railings widely used in swimming pools, where having a clear vision is a safety issue. Apart from this, they can also be used for stairs and elevated platforms, enabling visitors to position their hands alongside the top rail for stability or a sense of security.
Frameless Glass Railings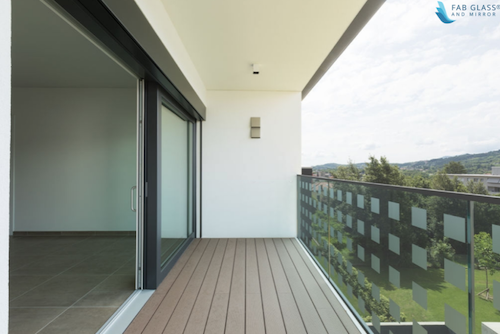 If your apartment has a fantastic beach facing a view that you want to make the most of, then frameless glass railing is your go-to option. As the name suggests, these glass railing systems incorporate glass sheets and bordering frames, enabling unhindered visions unmatched by any other railing alternative.
Since there are no restrictions to your landscape with frameless glass railings, it makes them an ideal choice for porches, decks, and rooftop patios.
Where to Use Glass Deck Railing?
A deck is an ideal relaxing and memory-making spot. But you want to make your deck a safe place for yourself and your mates too. Here's when a glass railing system comes into the picture.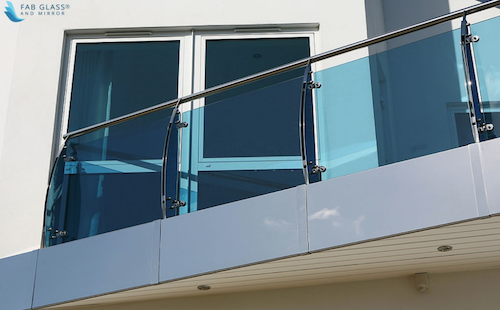 Check out a few conditions where a glass railing might be a perfect fit for your deck.
Fantastic landscape:  If you get a deck view to behold, encompass it with a sturdy glass to enhance aesthetics and security. 
Privacy: Transparent isn't the only option with glass— use a frosty option to block your porch from the prying eyes of neighbours. 
A remedy to the cold environment: Glass responds well to fluctuations in temperature. It implies that your glass deck railing will hold up well during the frosting season.
Types of Glass Used in a Glass Railing System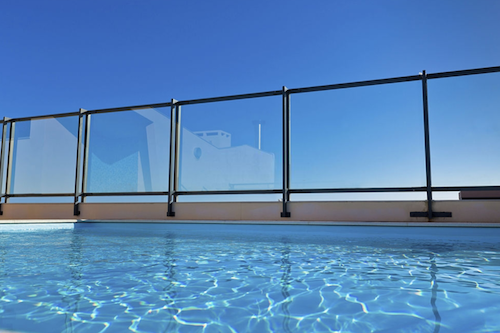 There are mainly two types of glass used in the deck glass railing system. 
Frosted Glass: If you want a bit of privacy in the deck, frosty glass is the best option to go with.  
Tempered Glass: Tempered glass also referred to as the 'toughened glass' is a type of durable safety glass that is processed through monitored radiative or chemical treatments to boost its resilience. It is widely used as panels in the deck railings to offer an unobstructed view alongside adequate protection.