House With Tailor-Made Spaces | Archemist Architects
This home of a businessman has been perfectly expressed to suit his love of entertaining. 'This house had to be grand, with tailor-made spaces to multi-adapt to family functions, feasts with friends, and more formal moments when hosting executive guests.'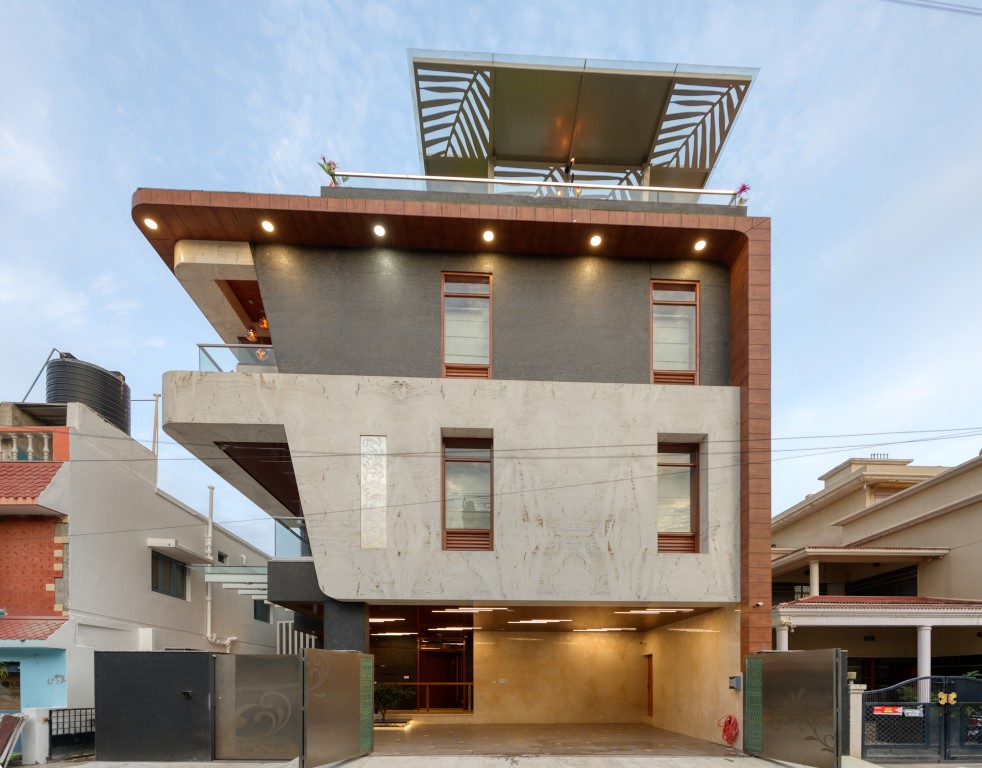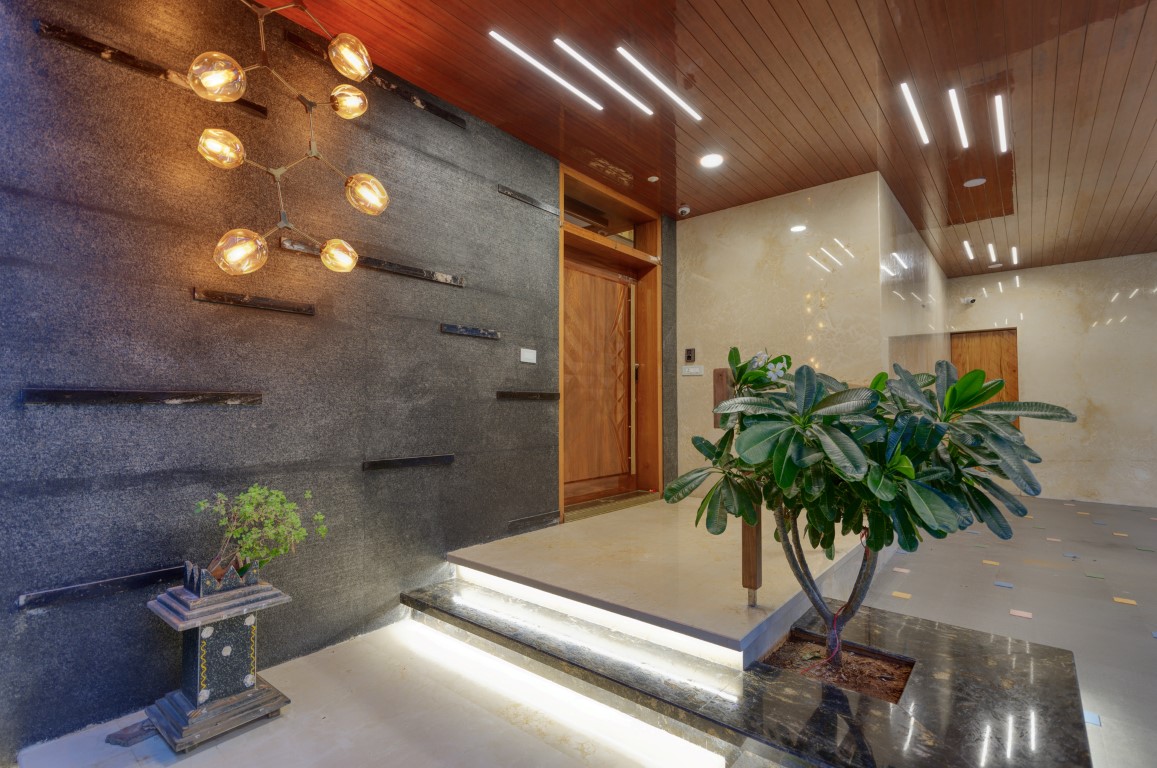 The average plot size in most of the residential layouts in the city is about 2400sft. A large requirement on such a small plot called for an introverted solution with a green courtyard at the centre around which the rest of the spaces function. The courtyard was lifted to the first floor to accommodate parking, a formal living room for entertaining executive guests, a room for the domestic help, pantry and a generator and utilities room on the stilt floor. An extra bedroom was added on the terrace for guests. All floors are connected by a lift.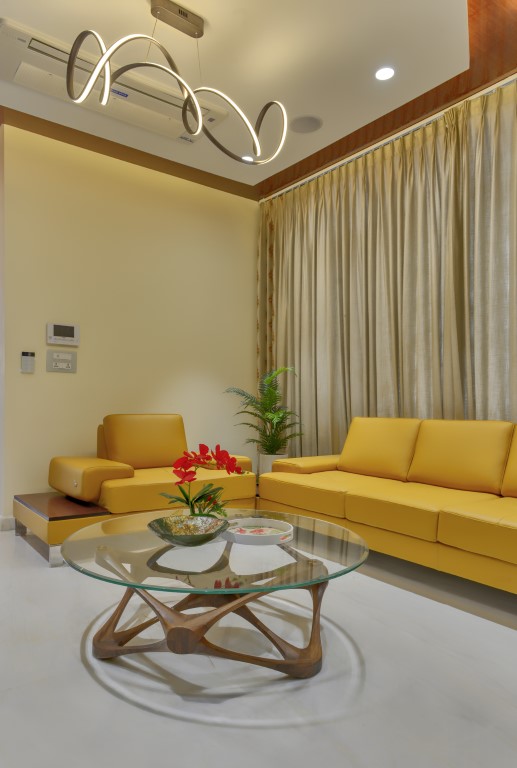 A double volume at the entrance above a welcoming koi pond, in encased in dark grey granite which directs the vision upwards to a 60 piece chandelier which exudes grandeur. A perfect welcome to guests to the formal living room which is flanked by an awards gallery and a large mural. A 16 seater sofa was customised to allow a comfortable conversation space.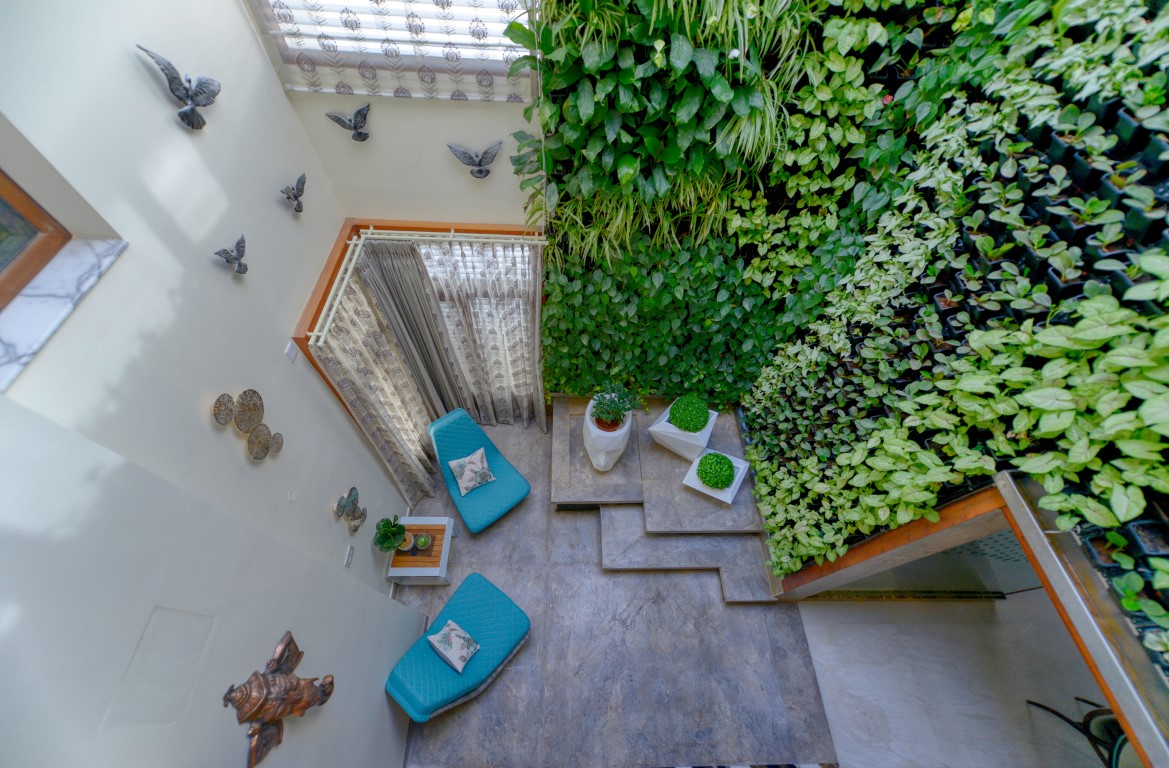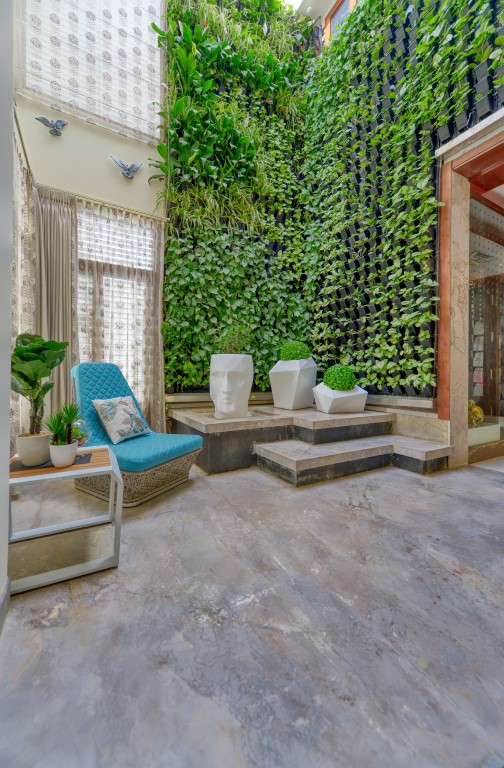 The first floor houses the living/ dining areas surrounding the sun-lit courtyard. The double height green wall in the courtyard, connects all the bedrooms on the second floor thus unifying the 2 floors as one whole residence. The greenery was much needed to balance the polished surfaces of marble and veneers. Pops of fresh green from this garden can be appreciated from the entire open plan areas of the home.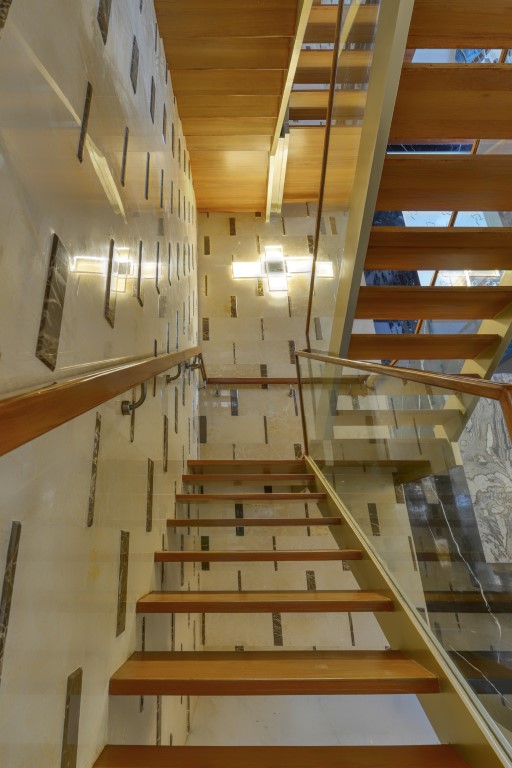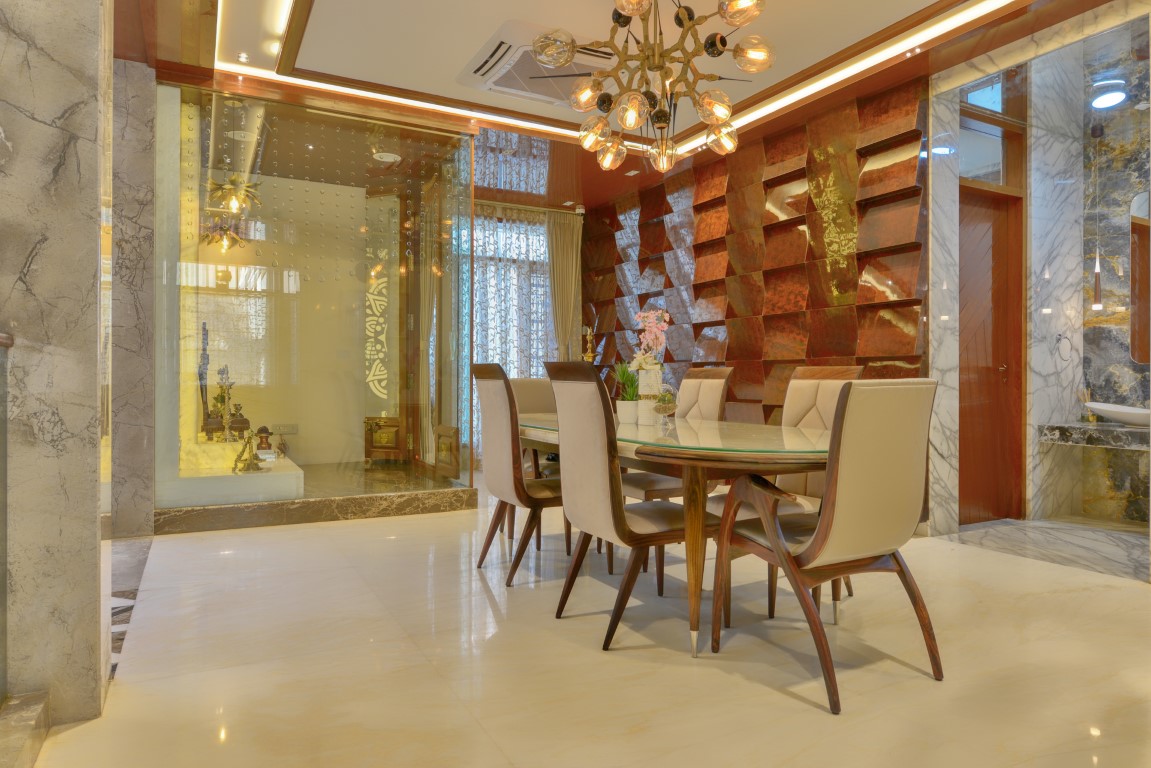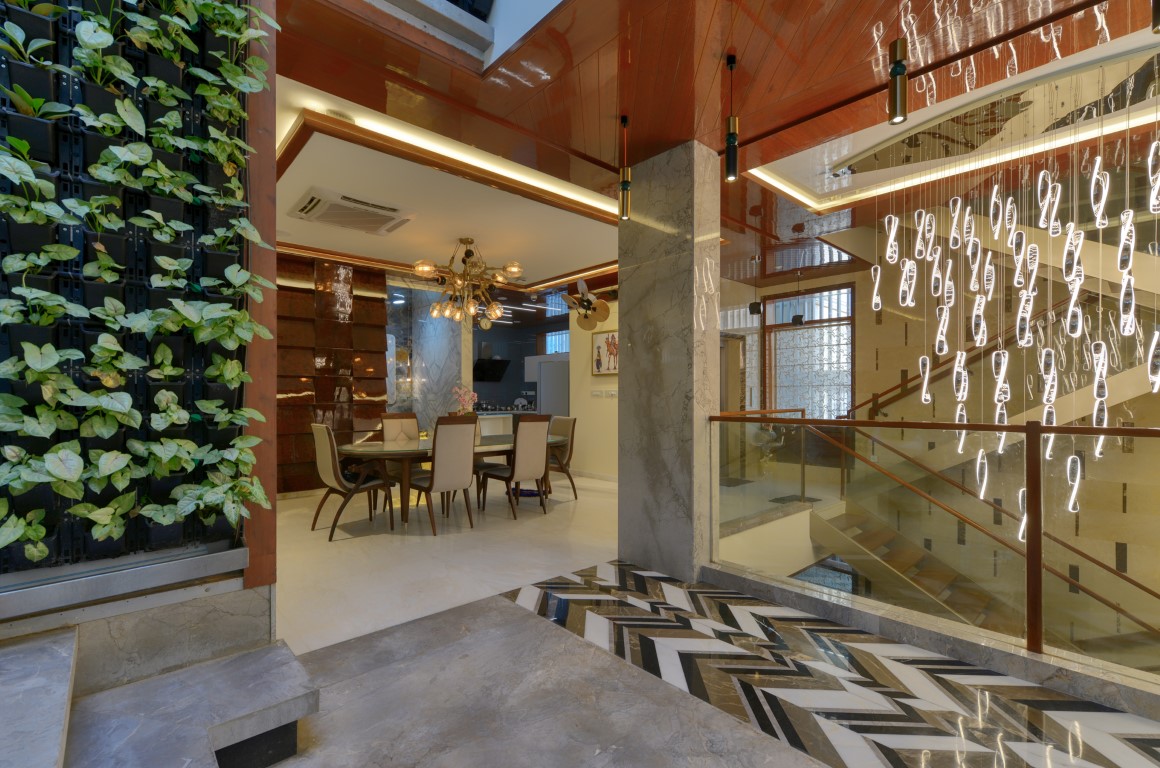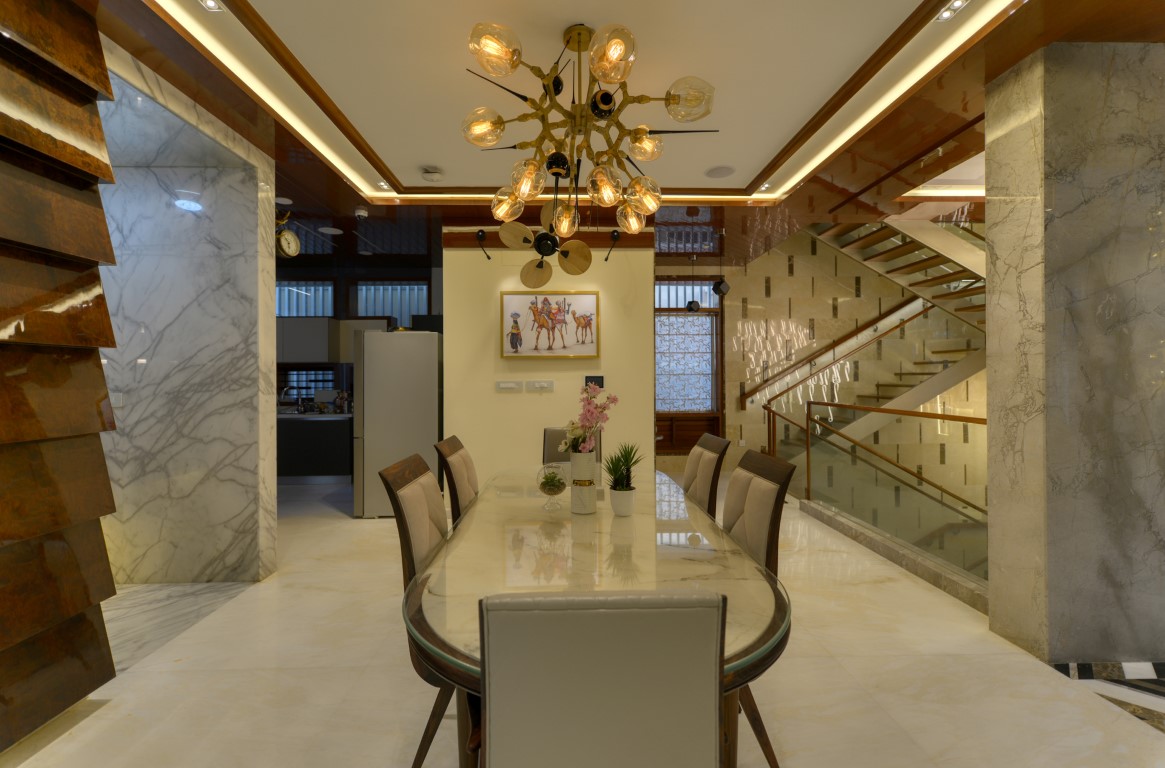 A flooring inlay made with made with 5 different marble flooring stones used throughout house in a geometric knit pattern, was designed to be layed in spaces connecting the living and dining, bedroom passages and corridors which directed the movement while being appreciated for its intricate workmanship.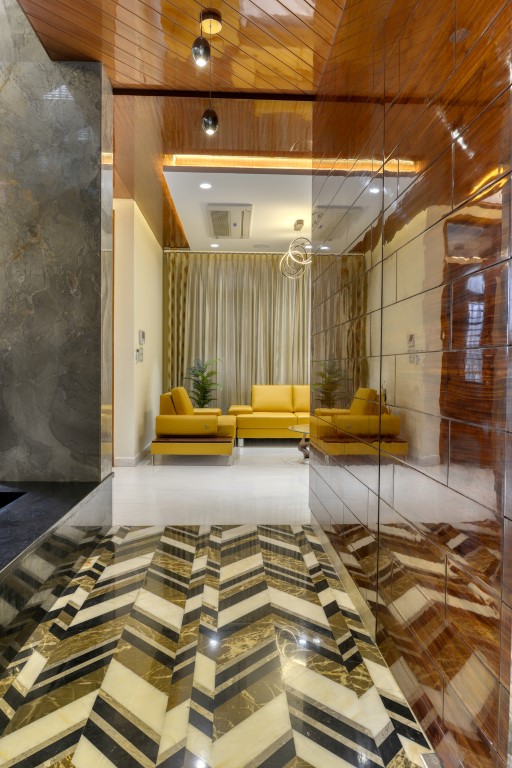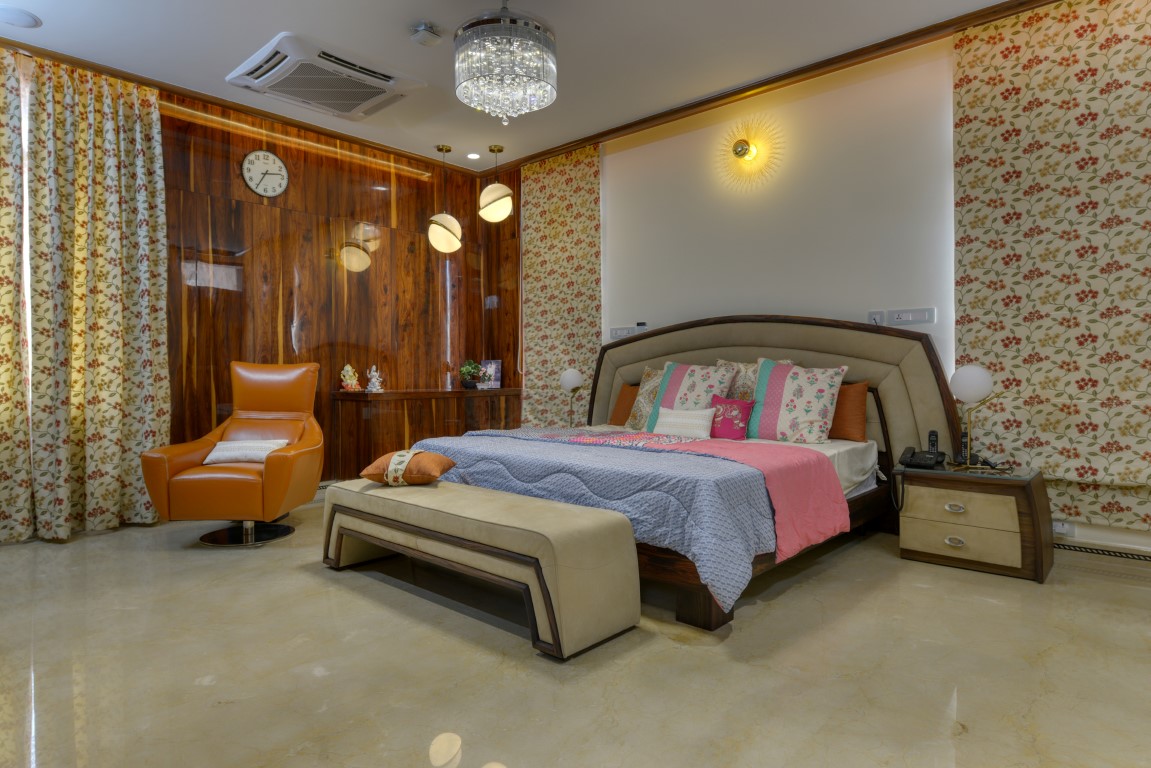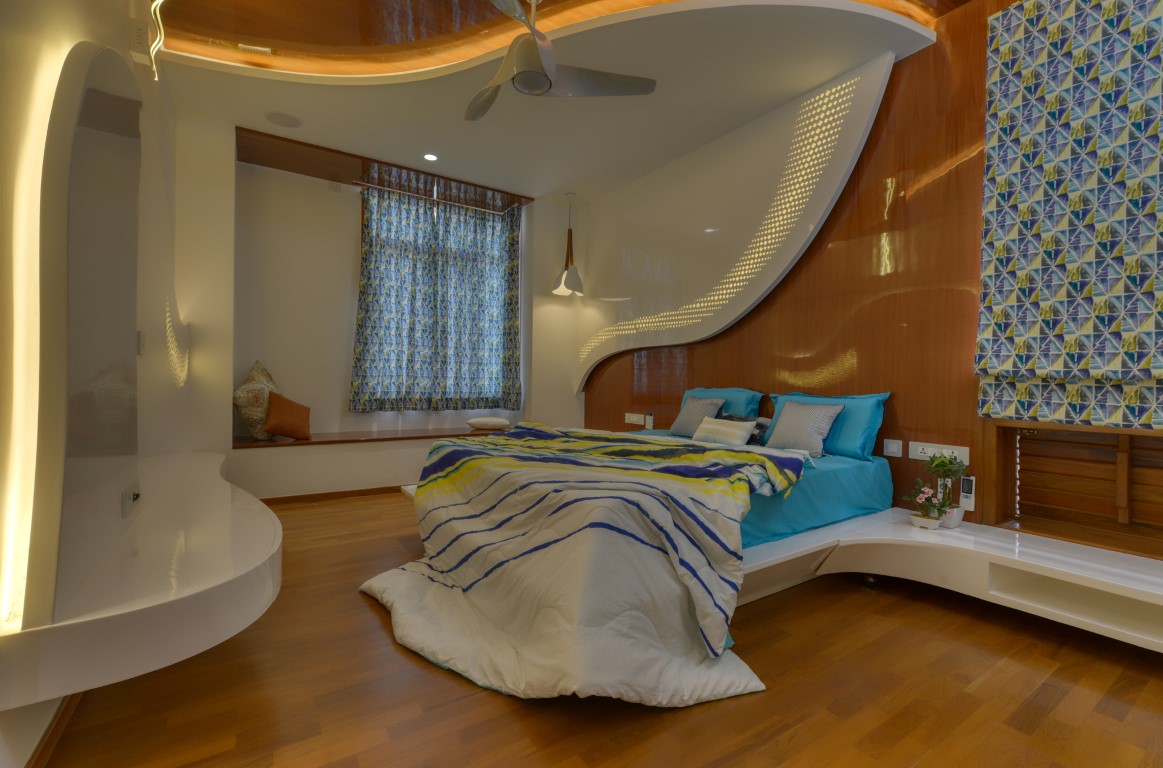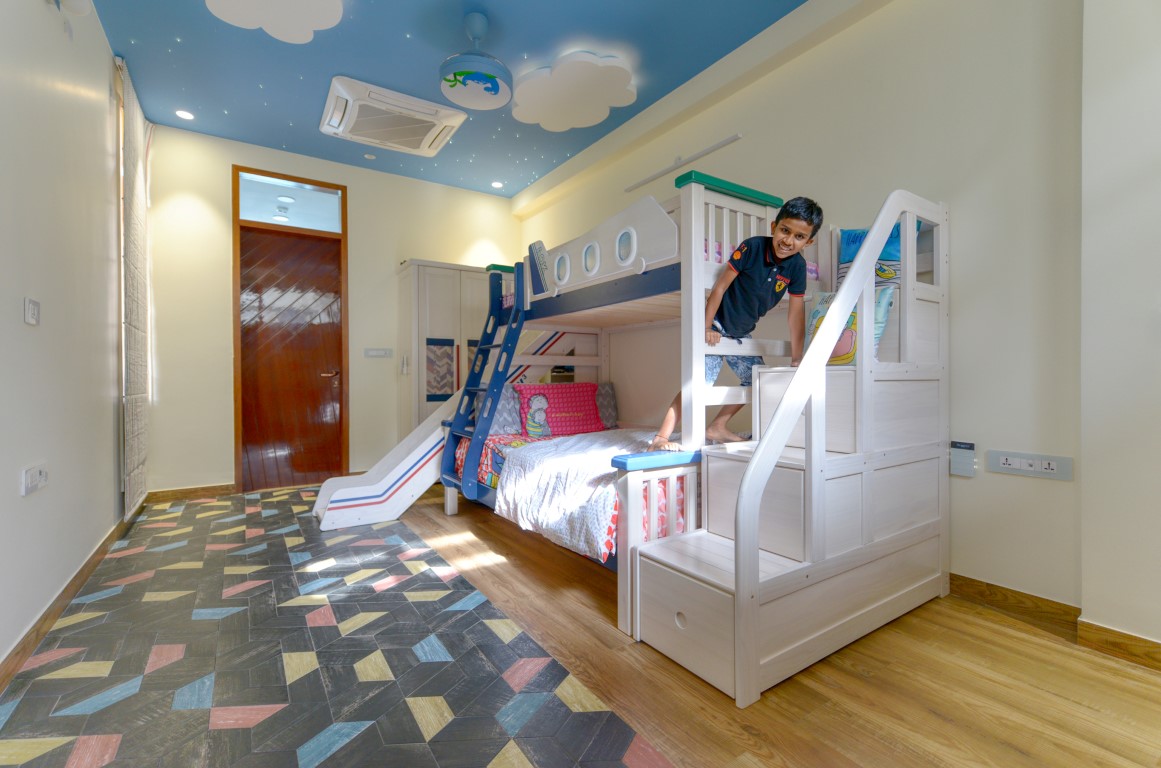 The terrace party deck offers an entirely alternate living environment, with lounging and barbequing needs all catered through the clever layout of tables, sofas and deck chairs under a canopy of metal roof with organic leaf cut-outs, allowing the sunlight to stream through allowing the owner to entertain friends and family in a unique way.
FACT FILES : 
Project Name:281 Residence
Project Category: Architecture & Interior Design
Project Location: Rajajinagar, Bengaluru
Project Size:2400sft
Project Status: Completed, June 2019
Architect / Designer: Archemist Architects
Photo Credits: Harsh Sharma
Website:https://www.archemistarchitects.com/
Instagram link: https://www.instagram.com/archemist_architects/