House Interior With Lavish Mix Of Textures |  Crest Architects & Interior
As an NRI client, he insisted on having low maintenance yet luxurious and comfortable house. This being a row house, adding skylight enhances the light quality at the same time fabricated staircase is highlighted using artwork on backdrop created with Lavish mix of textures- an approach that is to become the norm of the house.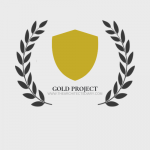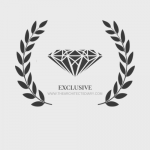 Visit:  Crest Architects & Interior

&nbsp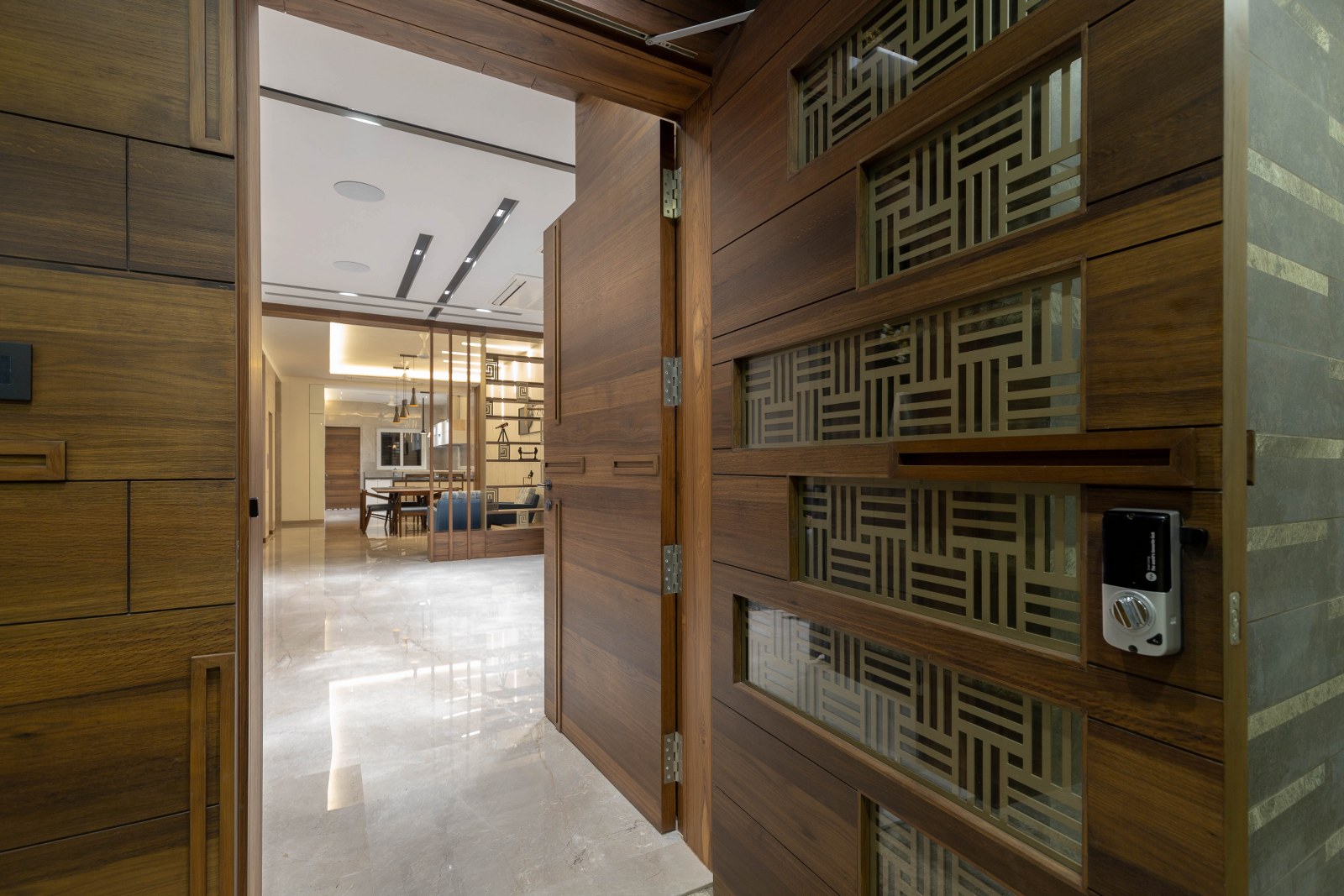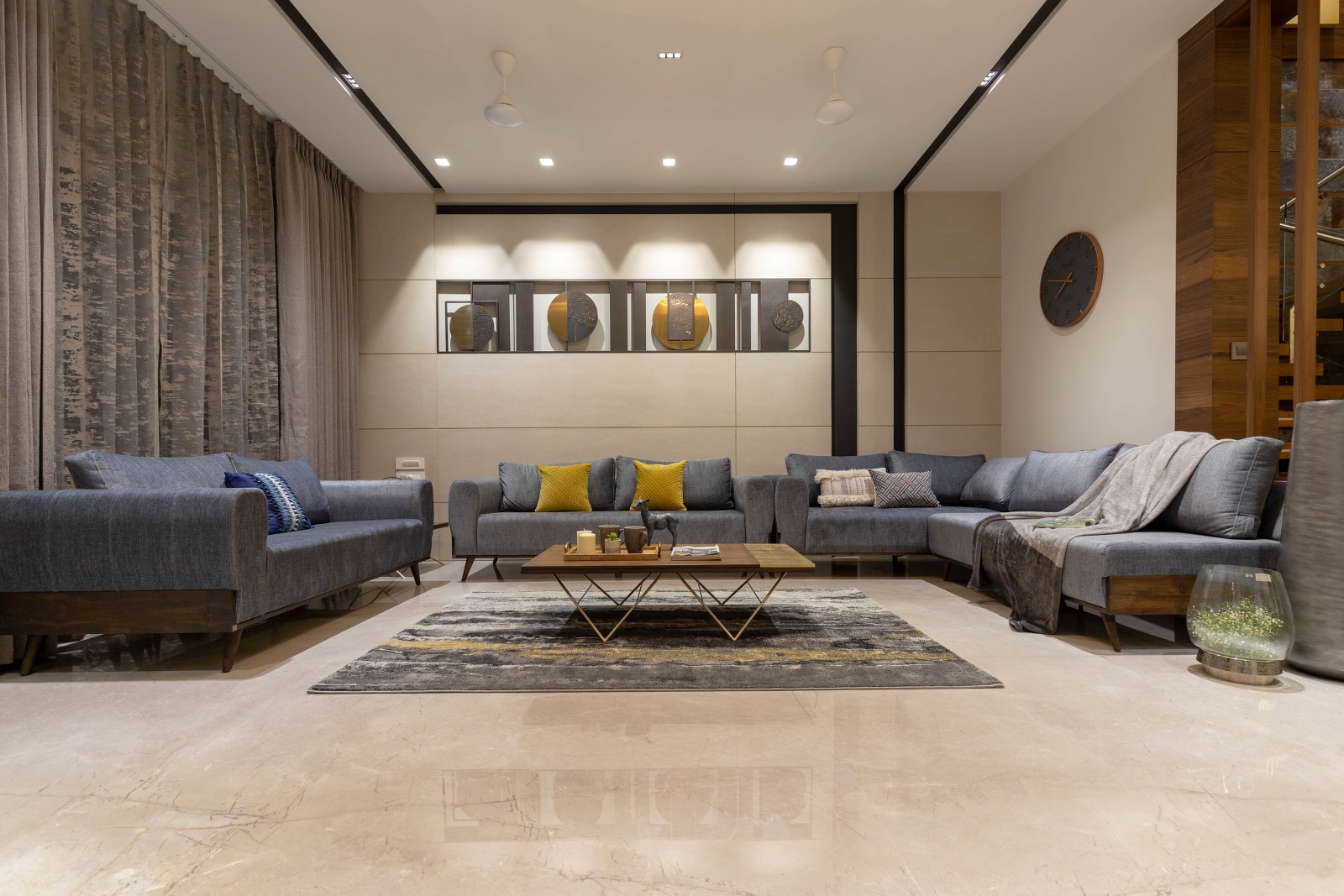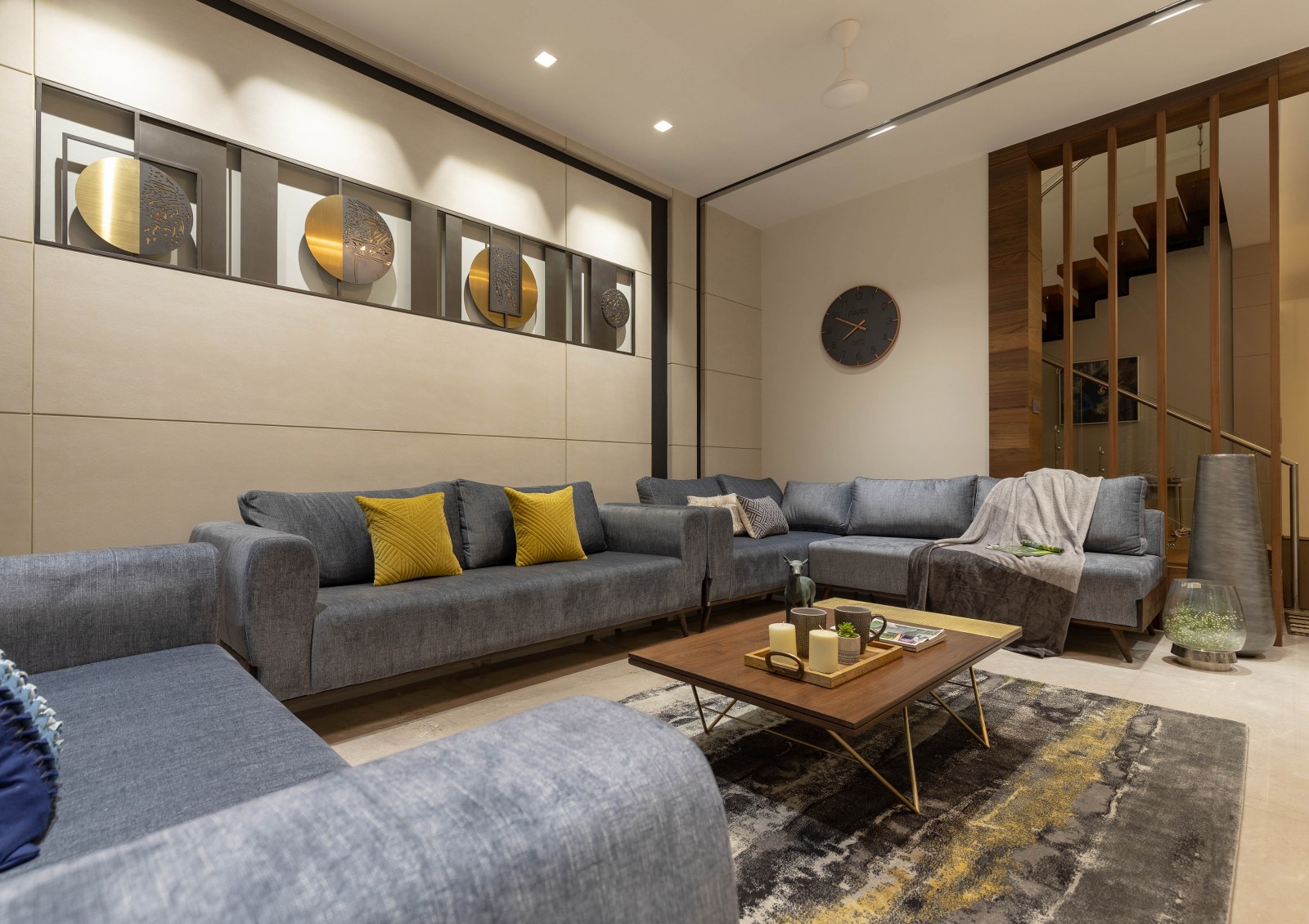 Living – Dining and Kitchen serves no barriers to day-to-day activities, but instead add a sense of connectivity with more private rooms on the first floor and one bedroom on the Ground floor which sits silently from common spaces.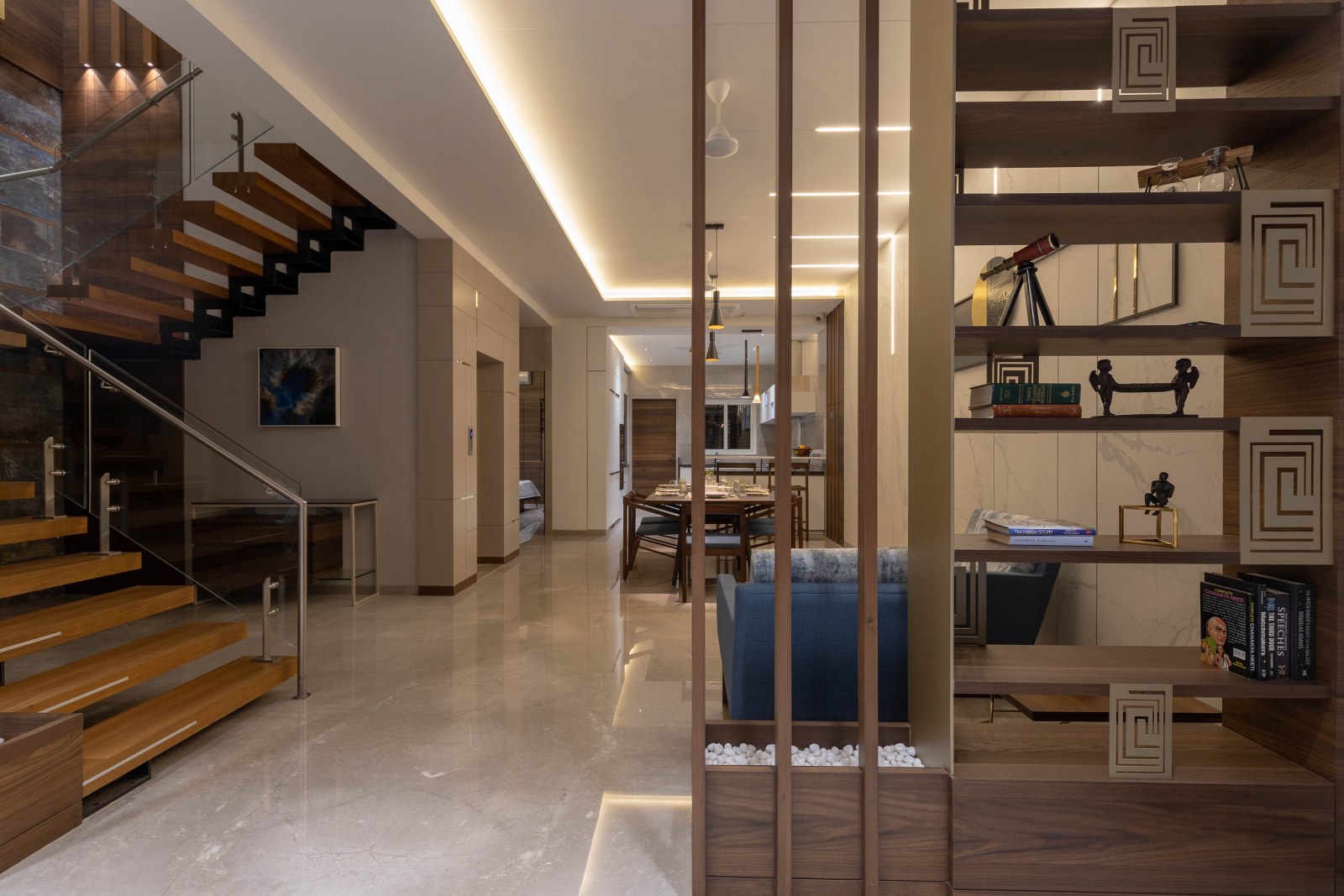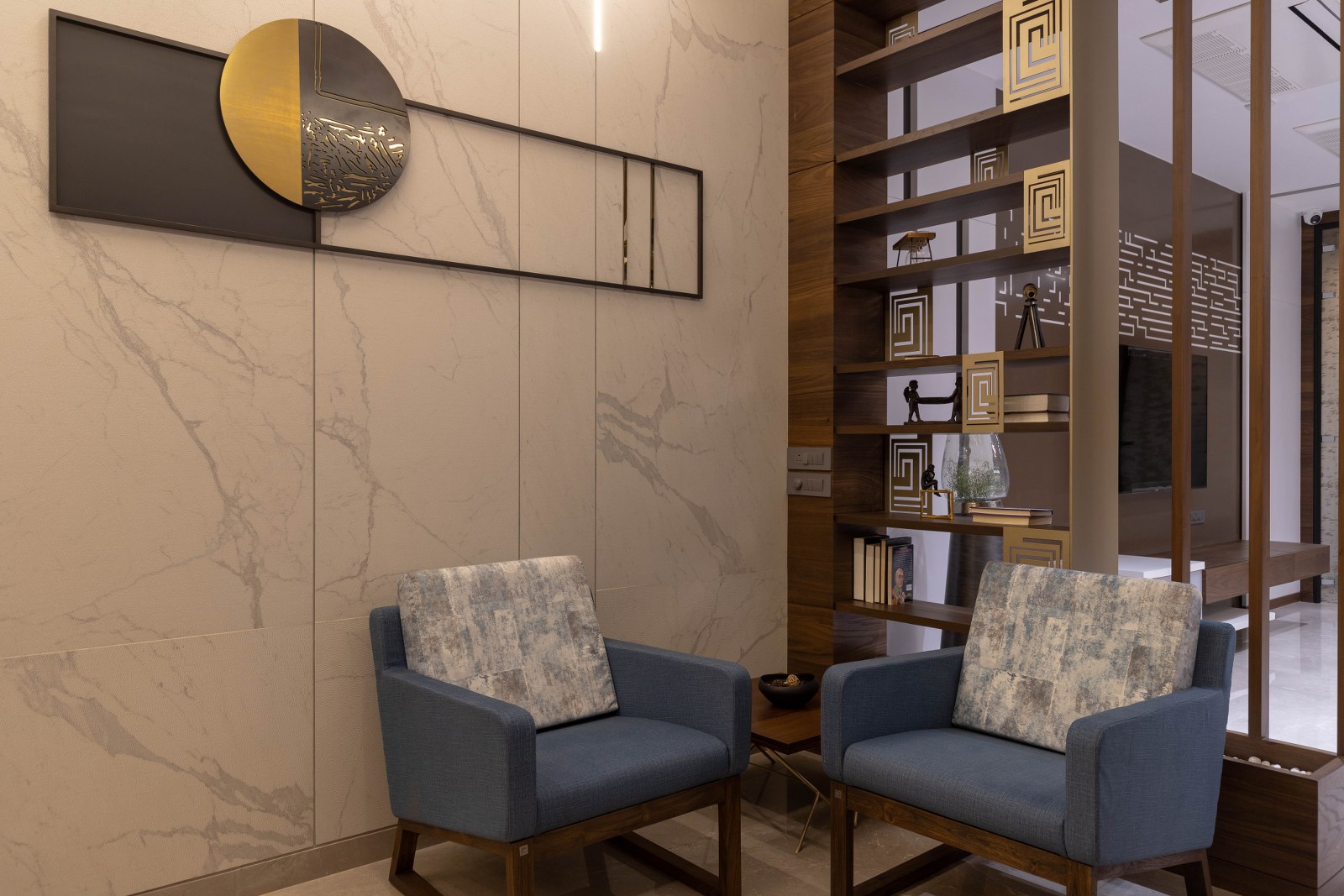 The living room is enhanced by an eclectic mix of materials in murals and partitions. The six-seat dining table features a backless sitting and strongly shaped wooden chairs with blue upholstery. The ambiance is intensified by artwork and Satvario marble cladding on a wall using light colors to get a sense of openness and brightness in the interiors.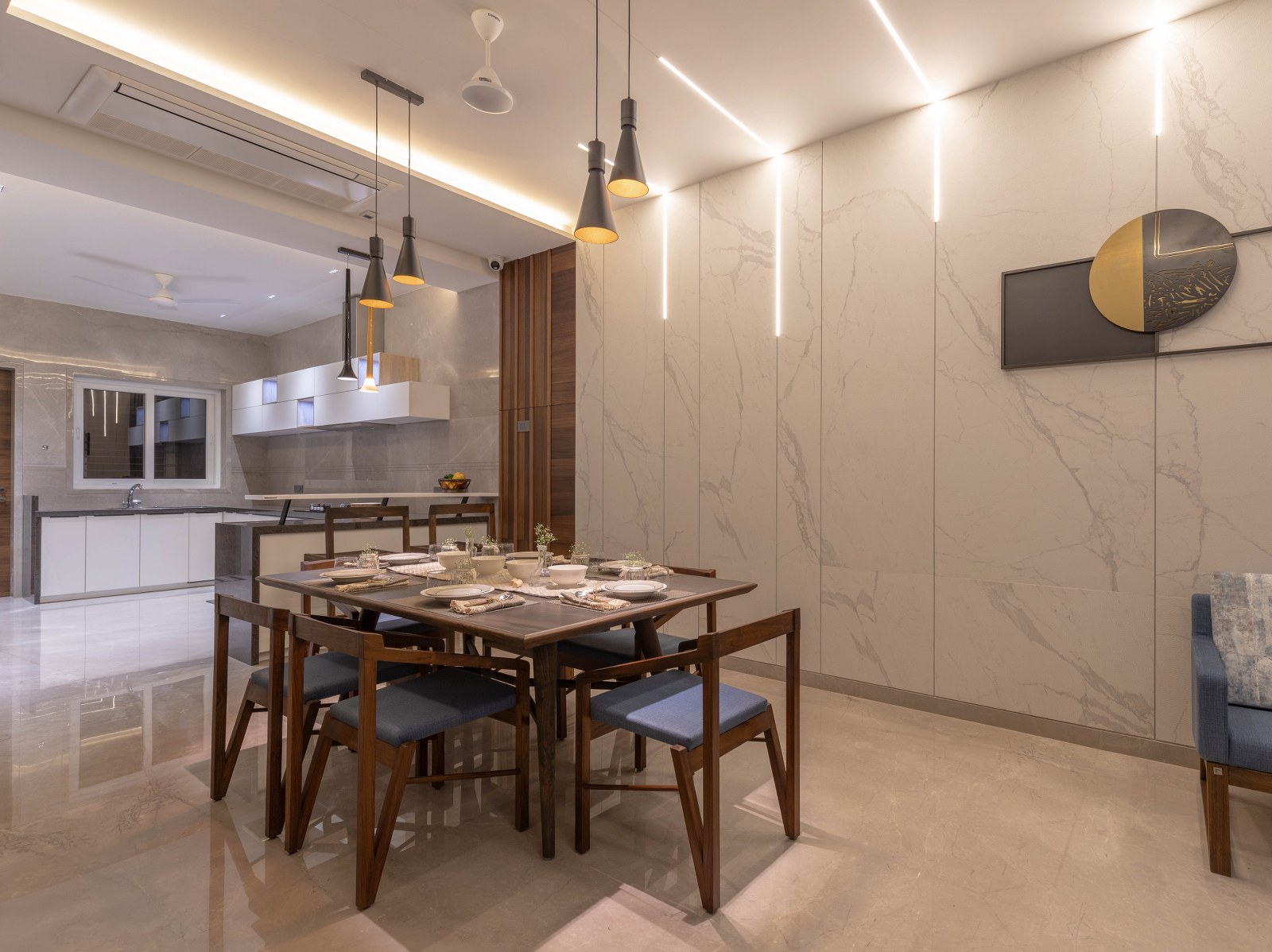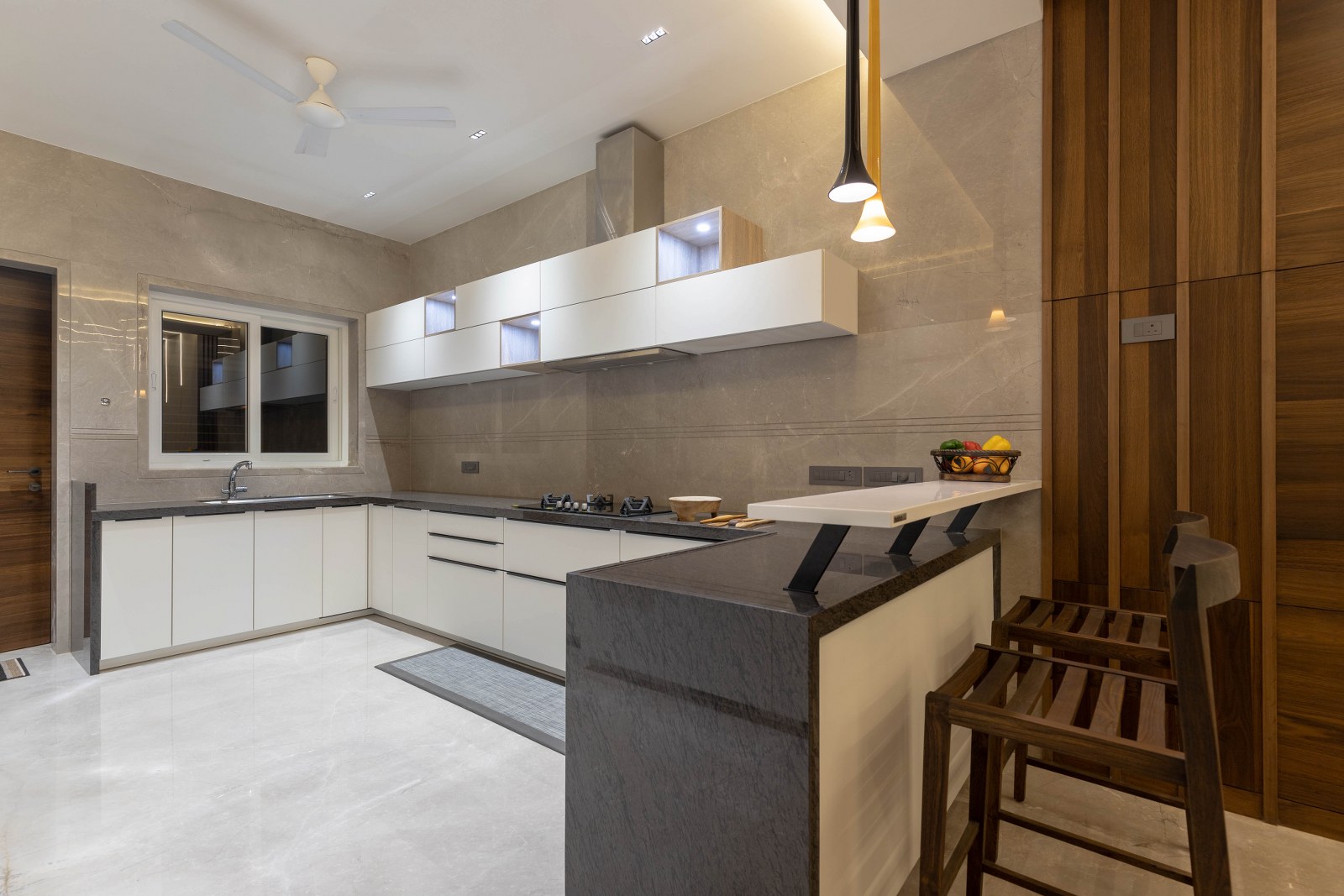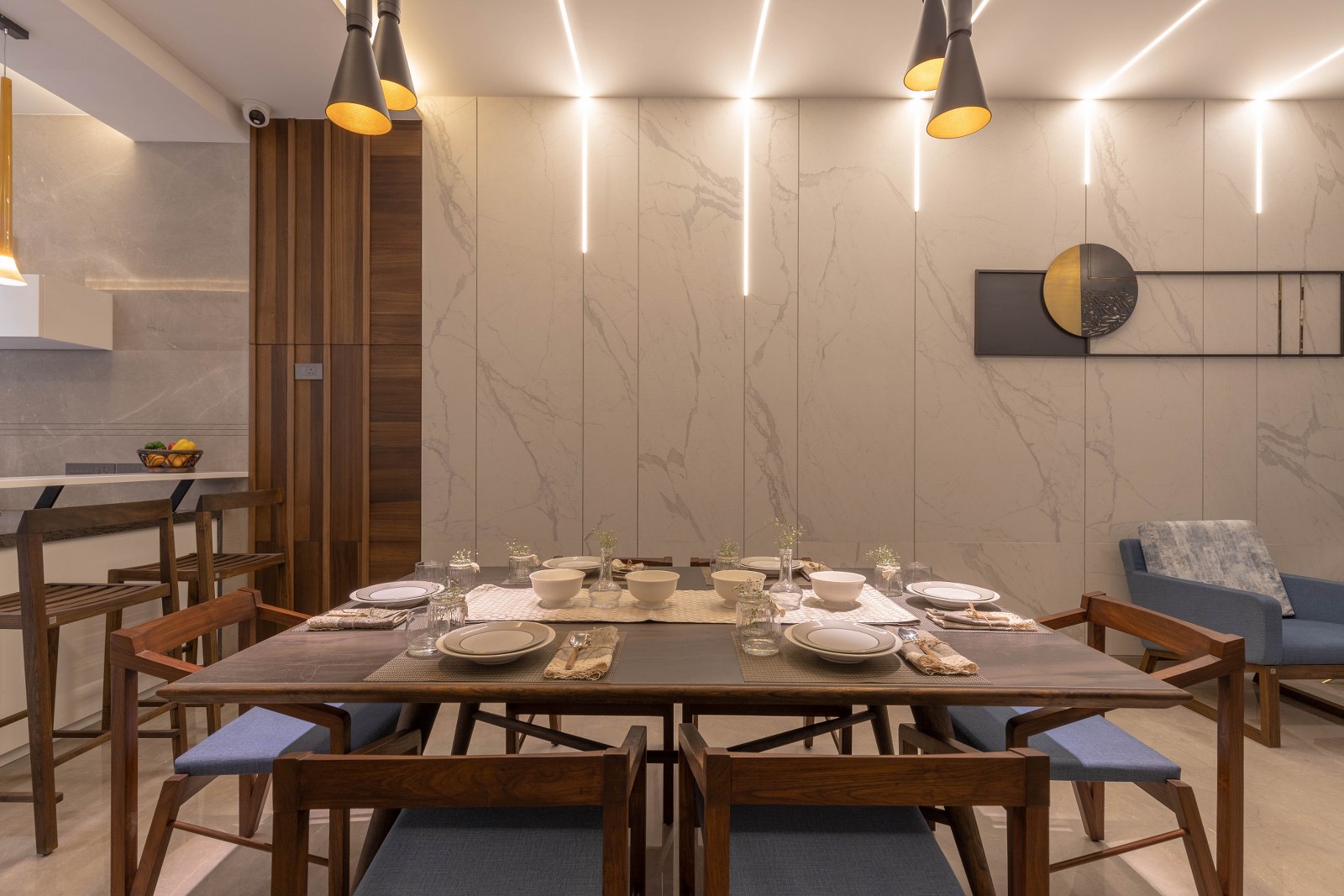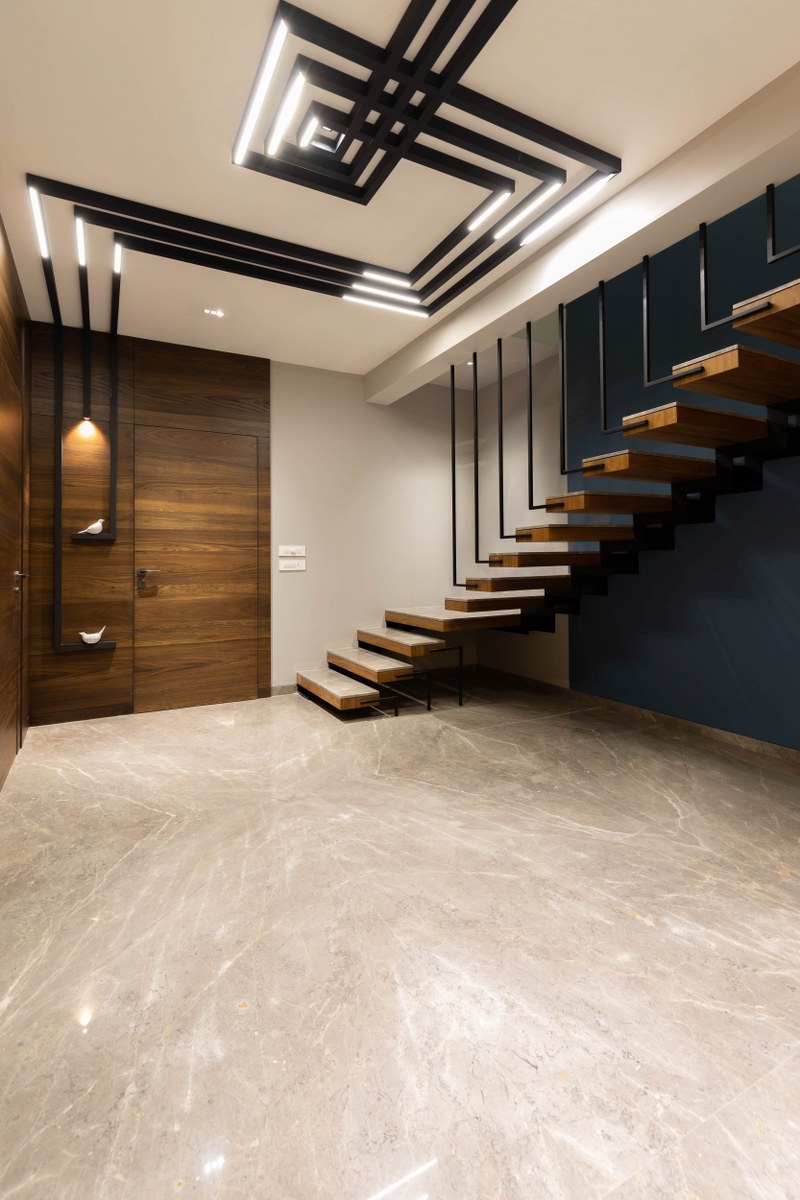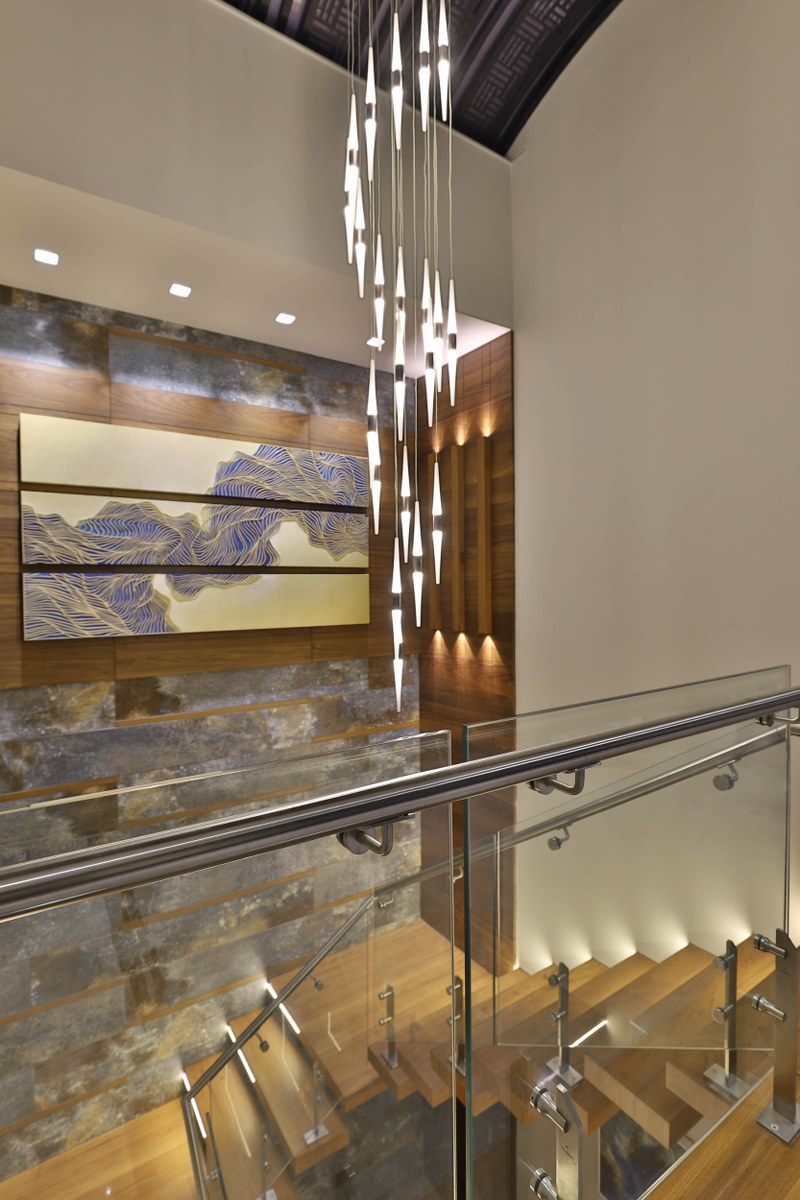 The open and uncluttered modular high-end kitchen gives topmost comfort.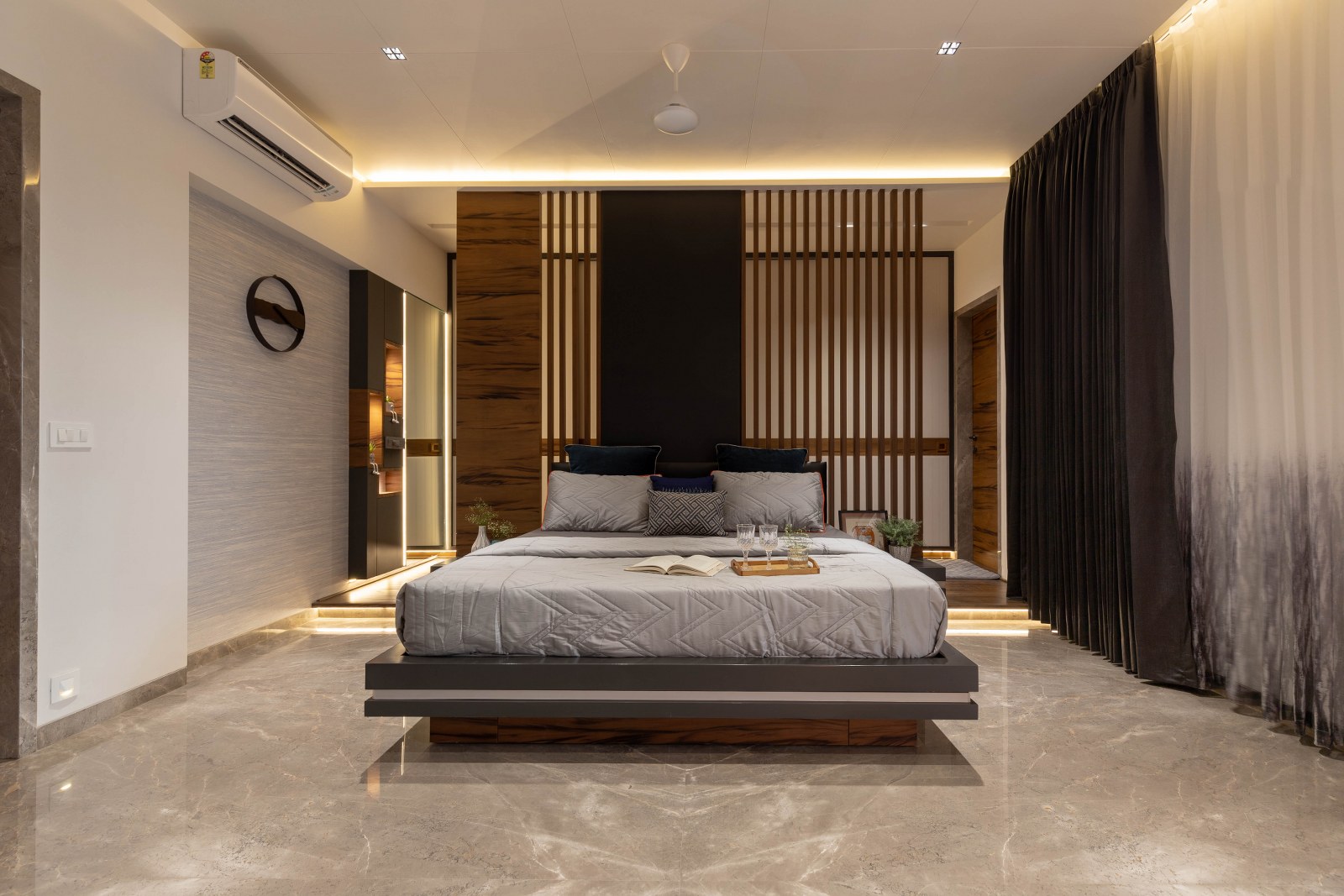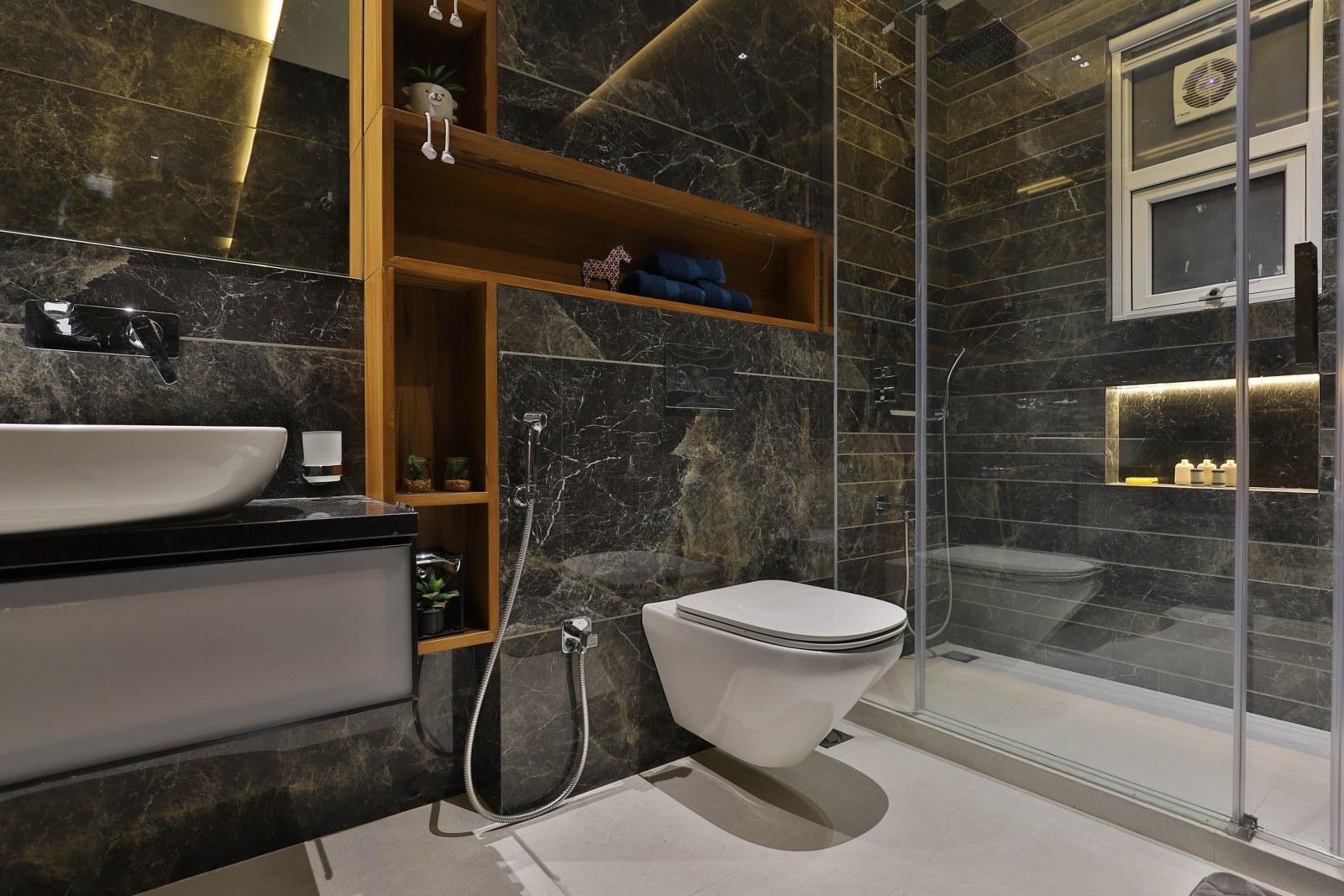 MB-1 Stunning bedroom with a backdrop created in such a way that connects the walk-in-wardrobe expanding the volume of the space. Seating is arranged around a rug in an intimate corner of an expansive room with soft shades of Grey and Blue.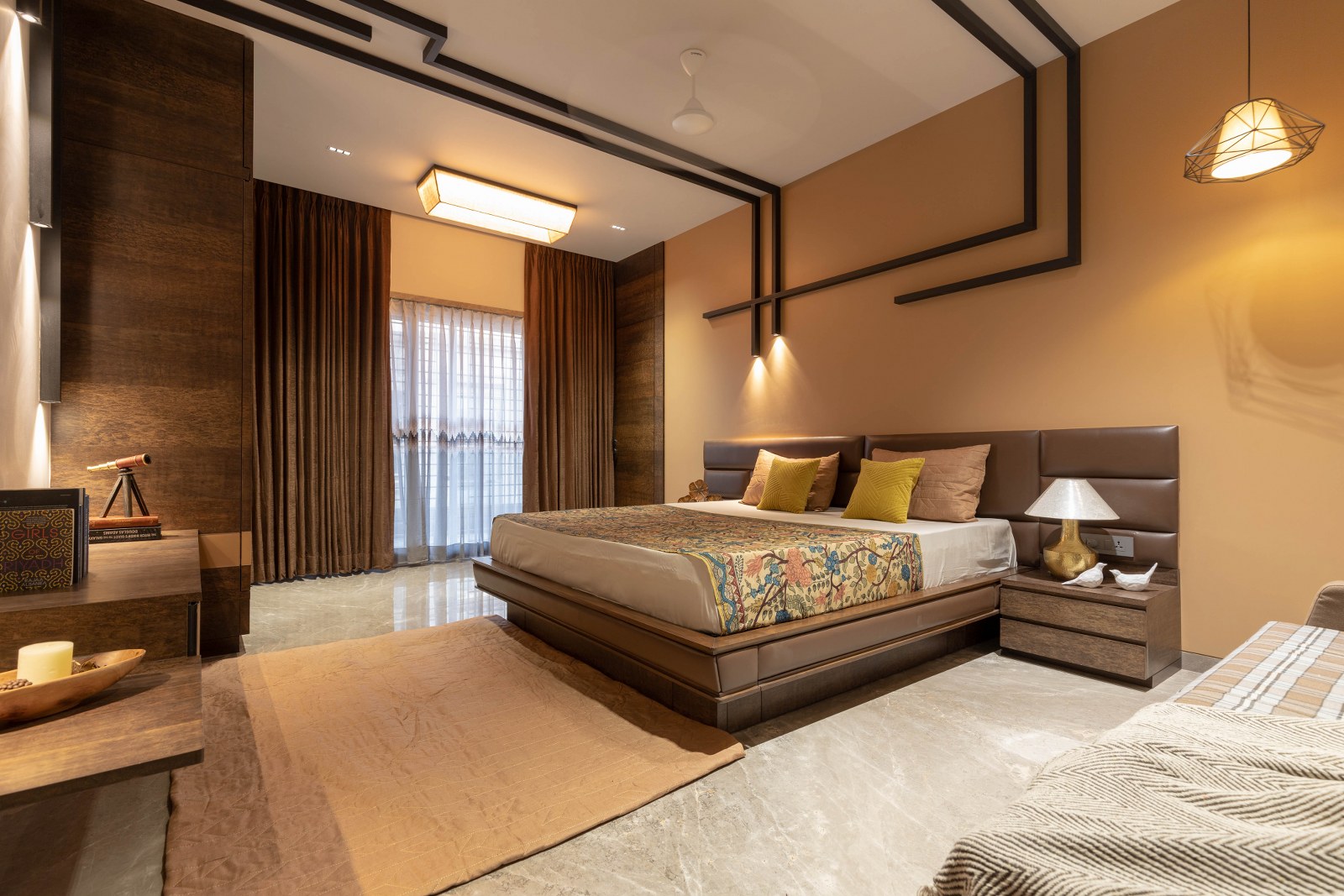 MB-2 An elegant bedroom that retains the element of comfort and plays with both modern and rustic decor to create an aesthetically appealing space, with just-right things of rustic vibes.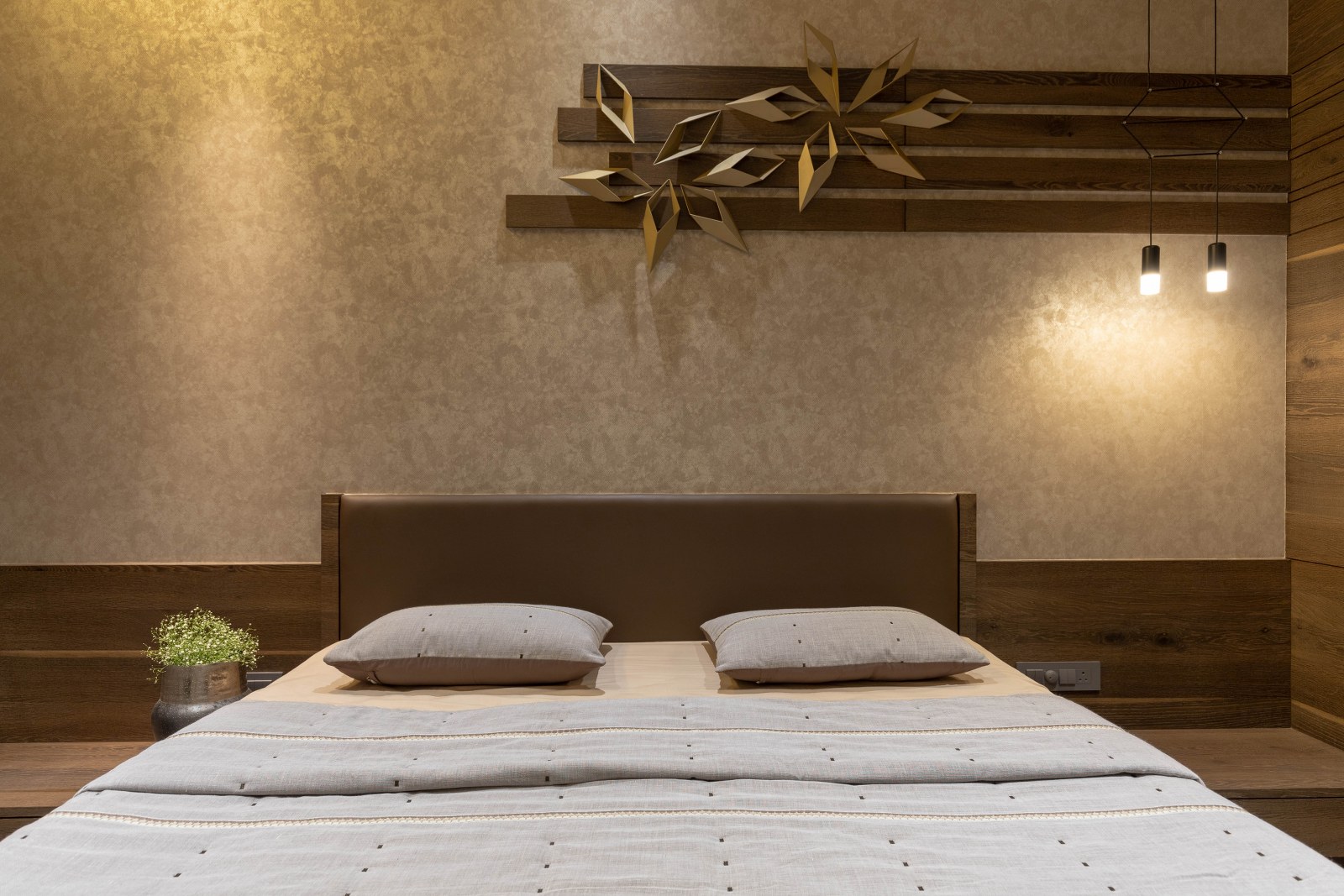 MB-3 The combination of skilfully placed geometric patterns with bright wooden texture gives warmth to the bedroom and the wooden battens in the ceiling are beautifully complementing each other.
Fact File:
Firm: Crest Architects & Interior
Project Name: Sumanbhai Patel's house
Project Location: Syadla, Surat
Area: 4000 Sq.ft
Design Team: Vijay Chauhan, Vaishali Chauhan, Mansi bhattad, Mayur kakadiya
Interior Styling: Uplifting Depiction
Photo Credits: Prachi Khasgiwala