Brightening up a dark room is a common challenge when designing spaces. Luckily, there are several ways to make a dull space shine without knocking down any walls. From painting ceilings to lining accessories, I've rounded up my favorite tips to make your room bright.
Luckily, you can take a few simple and easy steps to brighten up that dark room and turn the once uninhabited area into a fun and attractive place. Let's go through the article to know more about the different tricks on brightening up a room.
How to Bring Brightness in the Room?
Use Lots of White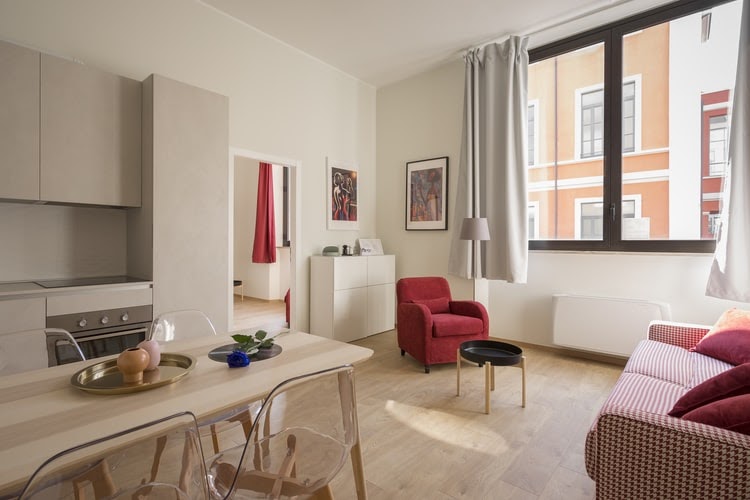 White is a bright and fresh color. Therefore, it's no surprise that this is the best when trying to brighten up a dark room. If you do a little research about colors, you can find a wide variety of white shades to add life and character to a room. The advantages of using white are:
White is an easy-to-go color. Hence, you can add bold colors through furniture and fabrics and add bright artwork and decorative highlights to bring more individuality to the room.
White ceilings make the room look higher.
If you want to brighten up the room, make sure it's the cleanest, lightest, and whitest you can find. You can also use colors like ivory and beige instead of white.
Keep it a Little Blue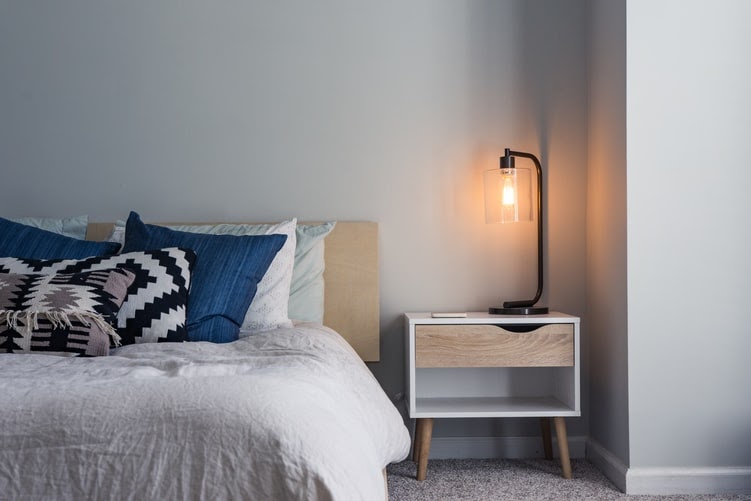 The addition of blue provides a sharp but warm edge to the room. The color blue is neutral and goes with most of the colors. The ways to add a little blue to the room are:
The shades of blue look stunning with any different color. You can decorate your room with light and dark colors to give it a sharp contrast, and have both bright and dark edges.
Blue and white are one of the color combinations that have always looked beautiful together. You can use blue curtains but make sure to hang them as high as you can above the windows to make the room appear bigger and brighter.
Adding a comfortable blue chair can also bring a sharp contrast to the room, and make the entire look trendier.
Painting doors sky-blue can add a sense of cleanliness to the place.
Contrast the Look with Black
The introduction of a few splashes of deep black or charcoal adds contrast, making the surrounding bright areas more noticeable. You can design the room in the following ways:
Add a few extra elements like chairs or floor lamps, sharp-edged photo frames, or patterned fabrics in any black shade.
Add strokes of blue and black to the room to make the room brighter.
Install Varieties of Light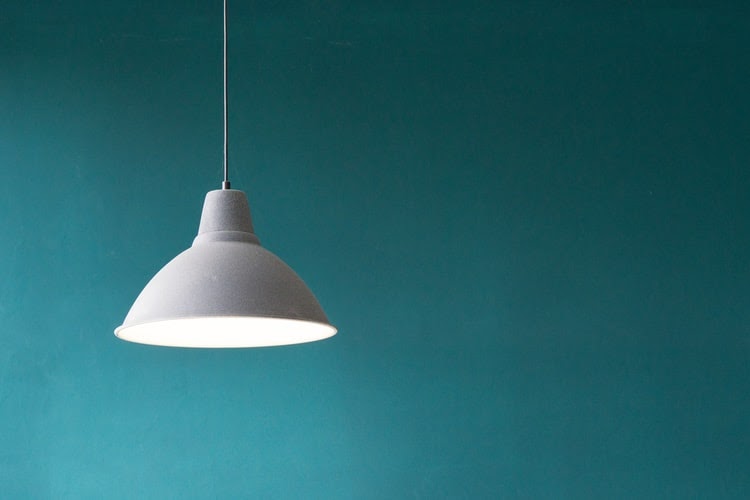 If you install the lights at the right angles on the walls, the brightness of the edges will be preserved. Here are a few ways to use light efficiently:
To light up the ceiling in a dark room, replace a chandelier with a lamp that hangs closer to the ceiling. This diffuses the light on the roof to simulate an almost glowing light effect. Hence, add lamps to the ceiling, and keep in mind to place them closer to the wall to bring light to the room.
Install under-cabinet lighting to create a similar effect. Also, it offsets the impact of the shading of the cabinet.
You can also add LED lights or battery lights.
Try lighting up the walls with picture lights and focusing on your favorite artwork.
Table lamps work well for bringing light to the walls. You can place the lamps on either side of your mattress.
Add a Rug
Adding a rug can transform a room in many ways, such as:
The rugs complement the space and give the area a soft and comfortable feel.
From traditional patterned rugs to minimalist designs, you can find a rug that matches your décor.
Dark hardwood or laminate flooring is a beautiful and popular base material for a modern home, but it is better to add rugs to the floors to eliminate darkness.
A carpet of lighter colors makes the room bright and gives you the best combination of richness and freshness.
Traditional painted rugs incorporate cleanliness in the place, and hide dirt particles, too.
Add Mirrors
Mirrors are the perfect tool for lighting up a dark room. If possible, place a mirror next to the window to reflect as much natural light as possible. You can hang mirrors anywhere – behind sofas, on bookshelves, or over side tables – opening up space everywhere. Adding mirrors to the room have multiple advantages, such as:
Mirrors help in increasing natural light in the room.
They make the room feel bigger.
Mirrors help in adding a quirky decoration to the room.
They put more focus on the furniture
Add Plants
If you add plants to the room, the whole place will brighten up on its own, without any external source. There are multiple advantages of keeping plants in a room such as:
Plants help you sleep well.
Plants make your room warmer and relaxing.
Plants act as a natural dehumidifier.
Add Wooden Furniture

Wood always makes a room feel brighter. Also, there are different shades you can choose from. Wooden furniture also has several advantages like:
Softwoods are lighter in color, which becomes darker and bolder when exposed to light. Hence, they can add character to your furniture and add a rustic feel to your décor.
Hardwoods are darker in shade and give the room a sturdy look with a luxurious appearance.
Wooden furniture is very durable and will last for generations.
Each wooden piece of furniture is unique in its way.
Wood is easy to care for and can be cleaned easily.
Conclusion
If you have a dark or small room, it is necessary to change the décor so that you can bring in more light. A bright room that brings in a lot of natural light makes you feel happy and comfortable. If you learn how to play with light hitting different parts of your room, you can create an interesting layout and also make your room look and feel bigger than it actually is.