&nbsp
House Decor uses Turquoise, Blues and the Greens | Pooja Garcha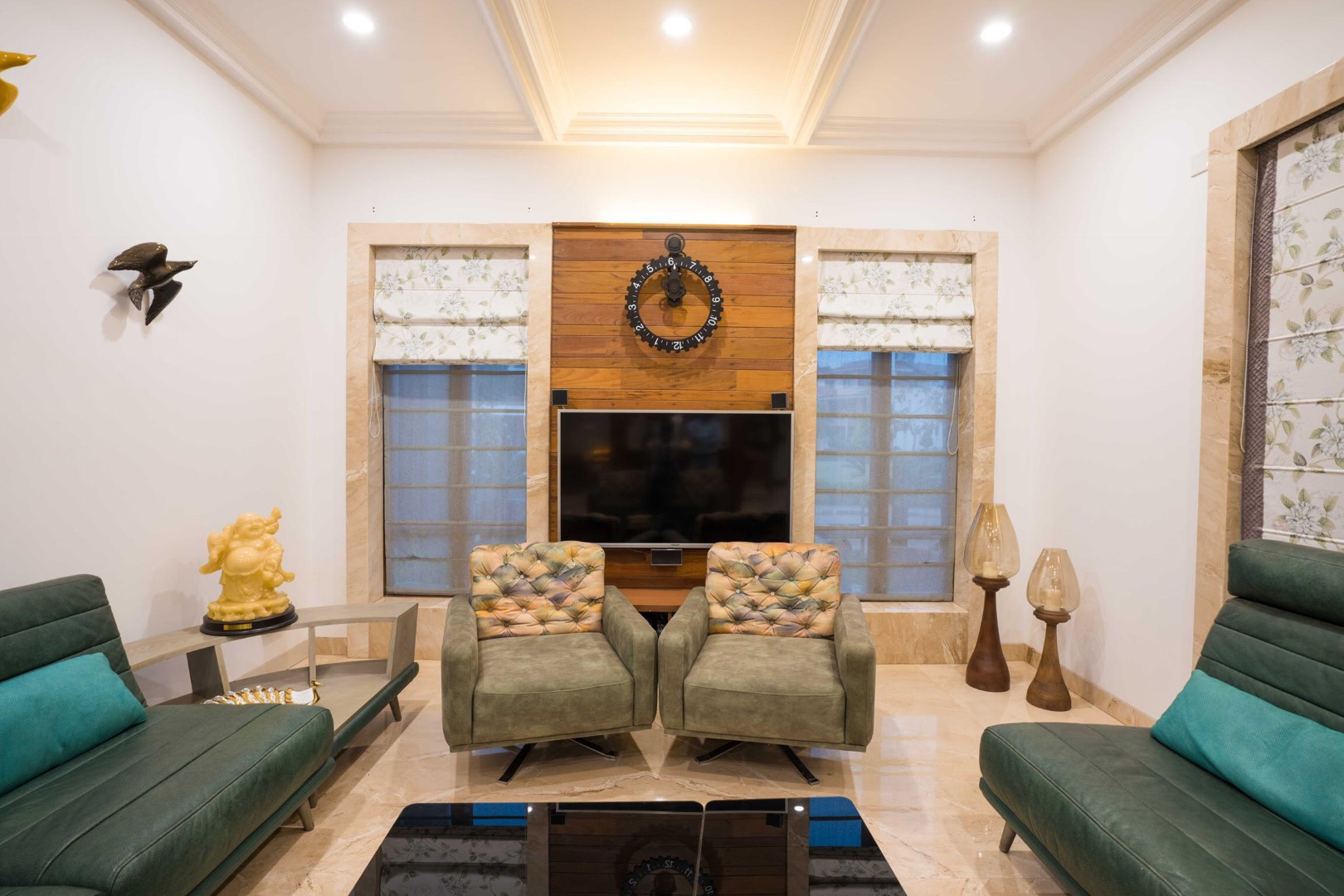 Jivah firmly believes in preserving the nature and using it as it exists naturally around us. Following her clients requirements to the last T, Pooja made sure that her client's home was lit with the maximum sun light and strives to use the natural wood logs for the furniture.
As they continue to mark the map with one dream home after another, Jivah plans to the change the state's landscape with beautiful yet practical houses of today.
Concept and objectives of the project –
The house is designed keeping in mind the flow of light and air though out the space .
As the clients laid significance of natural light in the house, Largey openings and glass windows are installed in the dining area, maligning the ground floor well lit and cozy at the same time .
A wood log was then used in its natural shape to make a dining table supported by Ss leg structure and accompanied with leather chairs . Large glasses windows and landscaping around the area have given the dining room a very breezy and natural effect.
The use of concealed furniture and ceiling lights gives the space a diffused warm feel adding to which we have used automation in the ceiling lights ,which has three tones of colours acting to the moods .
The use of turquoise, blues and the greens all around the house in the furniture as well as surroundings gave the whole ambience a very colourful yet spacious effect, adding just the perfect amount of colors to the formal sitting. The size and the number of the windows have been precisely added for air ventilation as well as natural light to lighten up the conversations. Adding to which they have the automated ceiling lights ,which acts to your mood.
The statue of lord Buddha in between the landscape has been perfectly placed to immediately bring the guests as ease as they enter the house.
The exterior of the house has been precisely decked up with stone finished Tiles to give that elegant look to the whole elevation.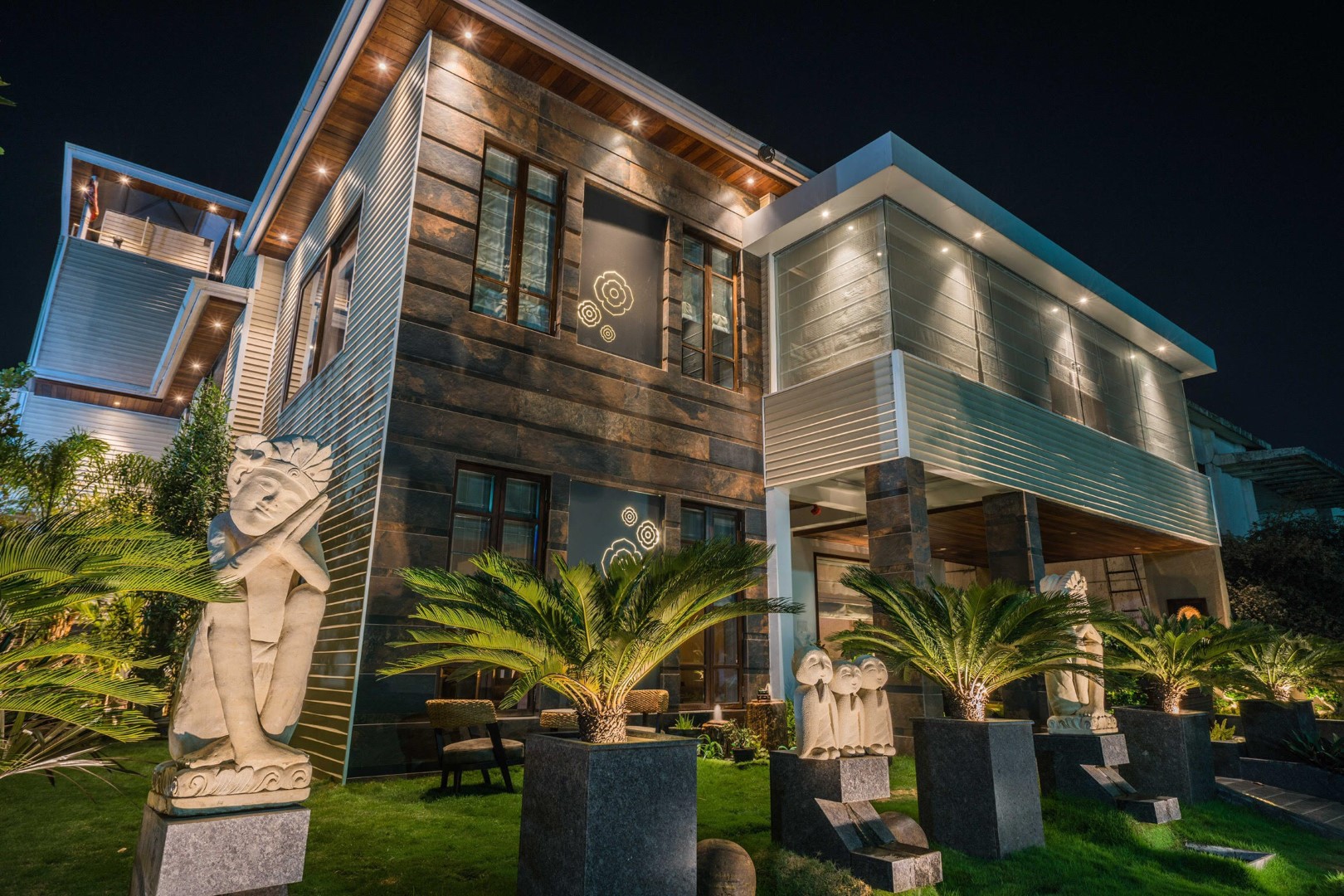 The landscaping has been done keeping in mind the owners love and knowledge of the fauna. The statues lift up the whole landscape ,which was bought by the client from one of his trips to Bali while the greenery all around the house just adds freshness to the surroundings.
Fact file –
Project – Residential, las vista
Location – vip road ,raipur (Chhattisgarh)
Client -Sanjay Nachrani
Completion- 2017
Interior Designer – Pooja Garcha
Contractors – Suraj , Abdul
Jivah, brain child of the young and emerging interior designer Pooja Garcha, came into existence in the year 2015 Armed with the global exposure from University of arts London ,Pooja is now the goto choice for homemakers looking their dream homes.