&nbsp
'Hidden House' – Riverfront Residential Project by 'DAC'
This sprawling house situated on the banks of the Chaliyar River is characterized by fine vertical lines, rustic hues of Travertine stone and a hint of sheen.
Entering the site through a cobblestoned driveway that follows the curves of the meandering river, the house is nested within rich verdant.
The main verandah overlooks stand-alone porch, clad in Travertine stone and surrounded by landscaped pockets which opens into a light-filled foyer extending to an open-to-sky courtyard while acting as a transition space segregating the public and private spaces.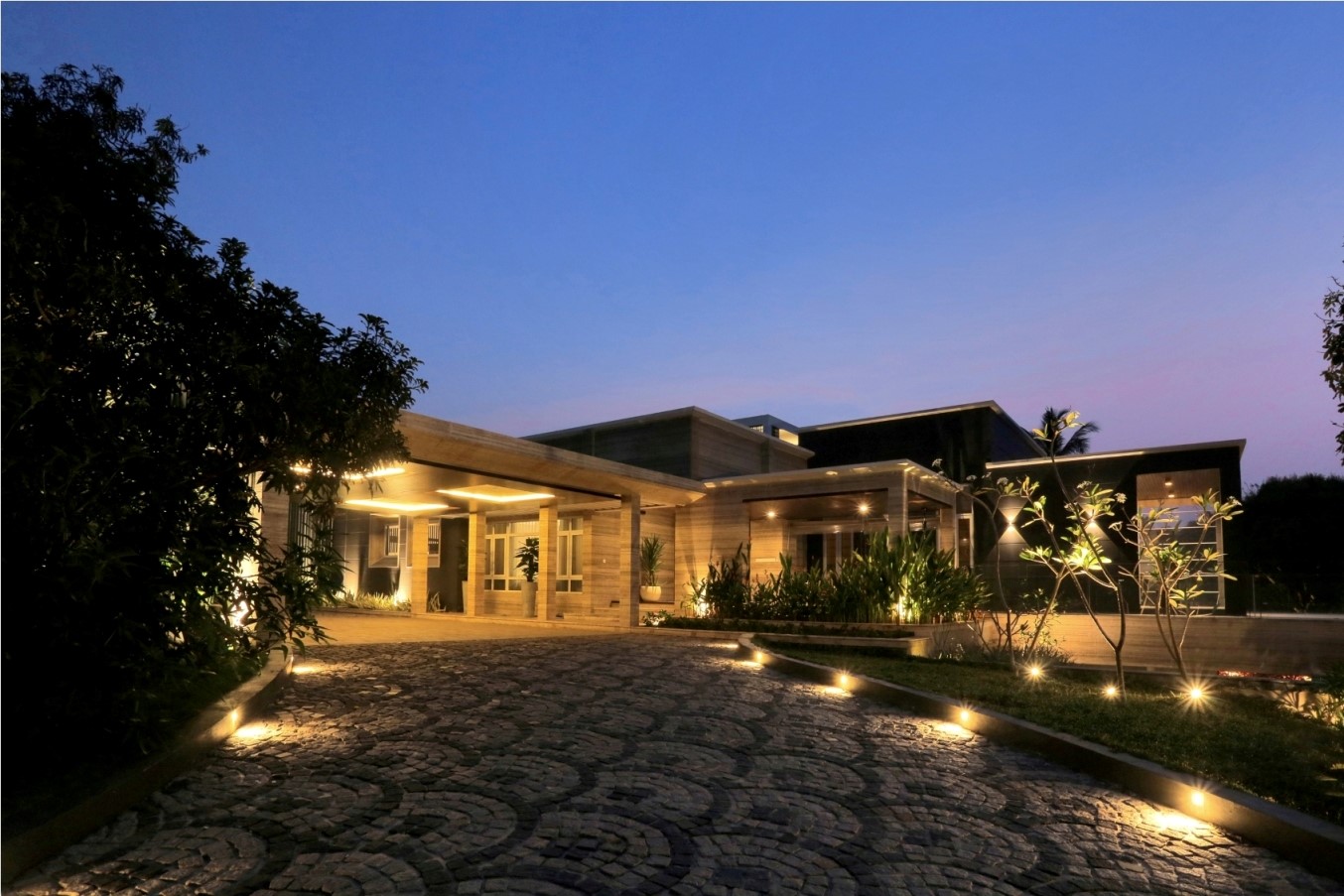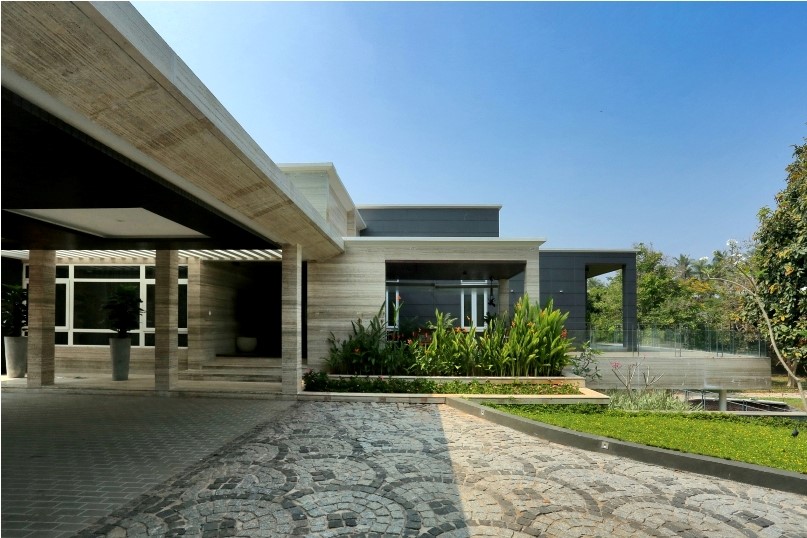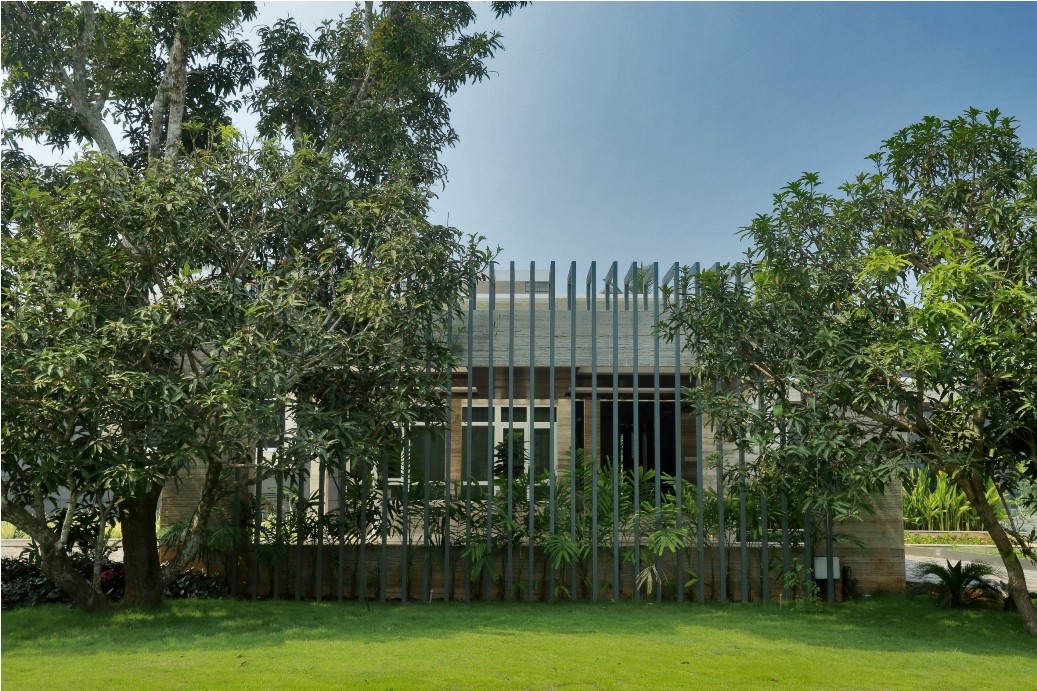 The formal living area connects to the outside with a river-facing deck overlooking the landscaped pockets. The dining area and open kitchen are connected to the family living area which looks into a verandah surrounding the large enclosed courtyard. The bedrooms are arranged around this patio, behind the wall of which is a staircase leading to the service and utility area.
The 'Hidden House' Riverfront Residence is characterized by slender vertical lines – seen in the L-shaped louvers screening the exterior walls and subtly emphasized in the selection of furniture and other interior elements – standing out in the midst of the organic outlines of the landscaping.
The muted colour palette dominated greys and browns are intermittently accentuated by rose gold trims, adding a hint of sheen to the flooring, furniture and lighting fixtures.
Project Details:
Client – Mr Rasheed V.K
Location – Azhinjilam, Calicut
Area- 12,000
Project Team – DAC
Architect – Ar. Brijesh Shailjal
Project Manager – Fasin. K
Ar. Coordinator – Ar. Sarath Sarasan
Int. Coordinator – Mr Praveen
Site Engineers – Javid & Sareesh
Electrical Consultant-Edge Cochin
MEP Consultant –Edge Cochin
Structural Consultant-Streamline consortium, Calicut
Interior – Shyam Enterprises
Photography- Running Studios