Gym Design With Bright Lime Green Highlighted In Neutral Surrounds | SML Architects
A Fitness Centre in a quiet, leafy bylane of a Mumbai suburb provides a lean and crisp interior environment for its patrons
A women's only fitness center situated within a dense residential neighborhood of suburban Mumbai needed a space that was robust, hardy, and refreshing, screened off the public street, with the primary requirements of a workout area, a studio, and service zone.
Visit: SML Architects

&nbsp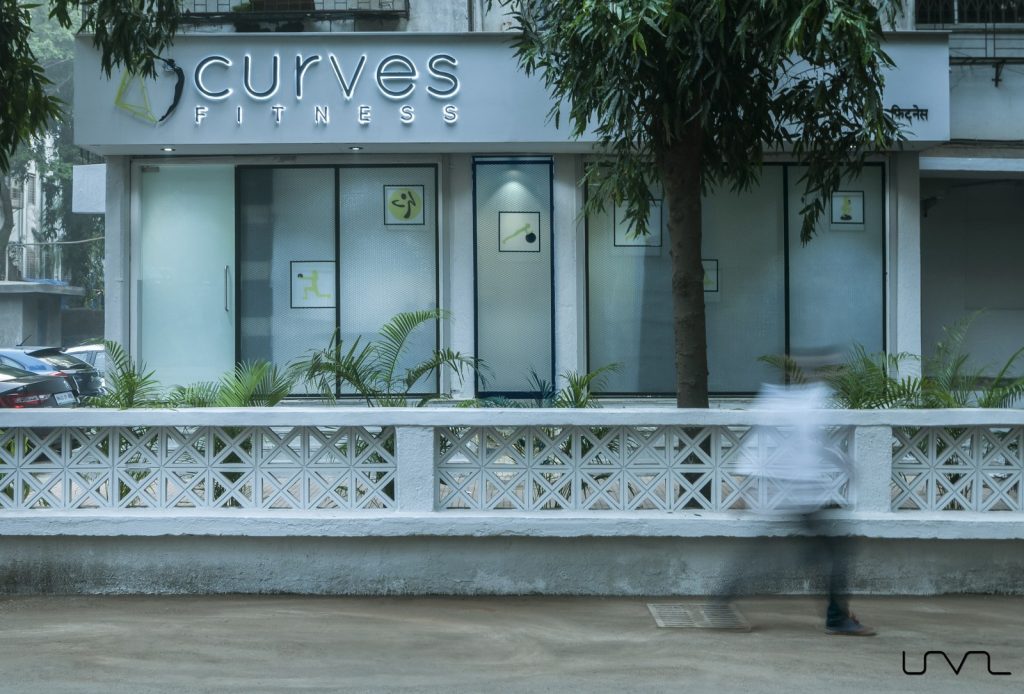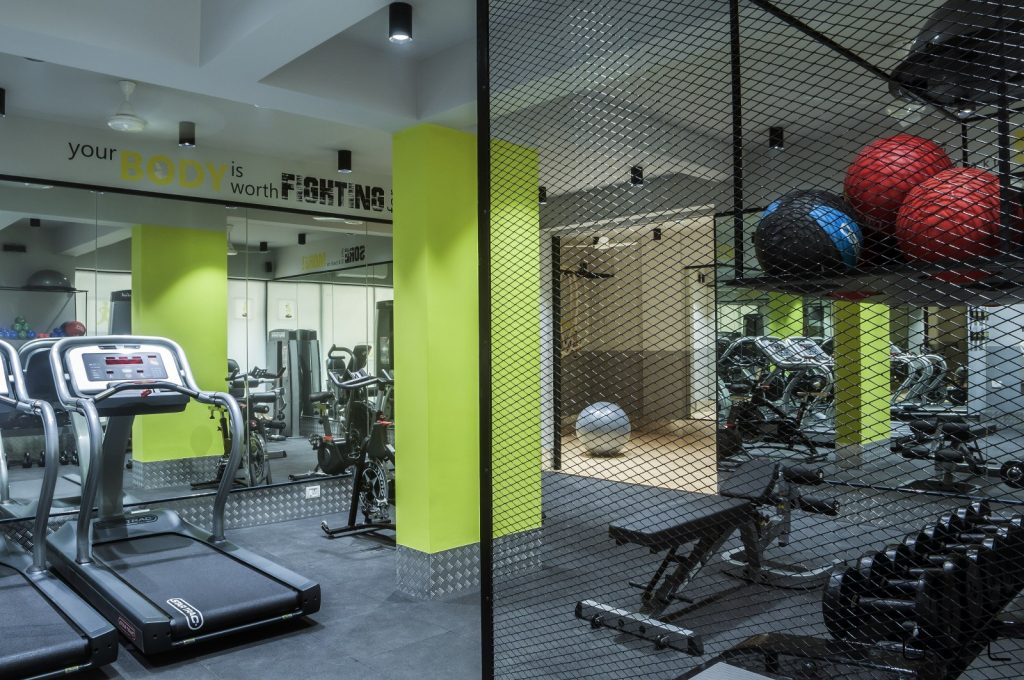 The first decision taken was the replacement of existing heavy masonry walls with a strategy involving a change in material, colour and texture for spatial definition and the use of lightweight partitions and storage units to further demarcate and contain these spaces.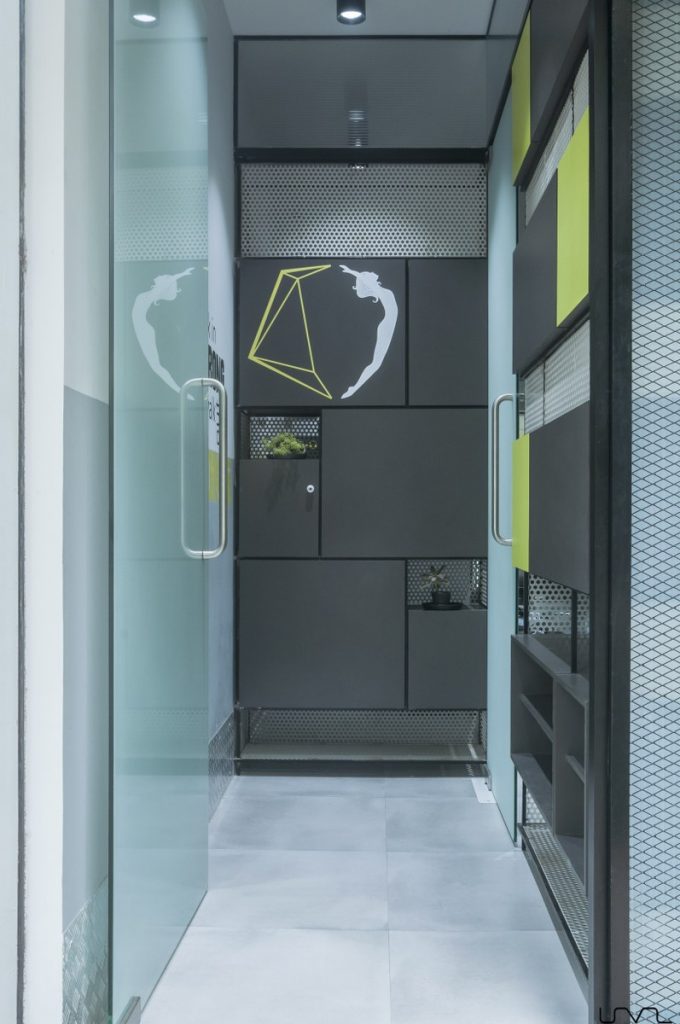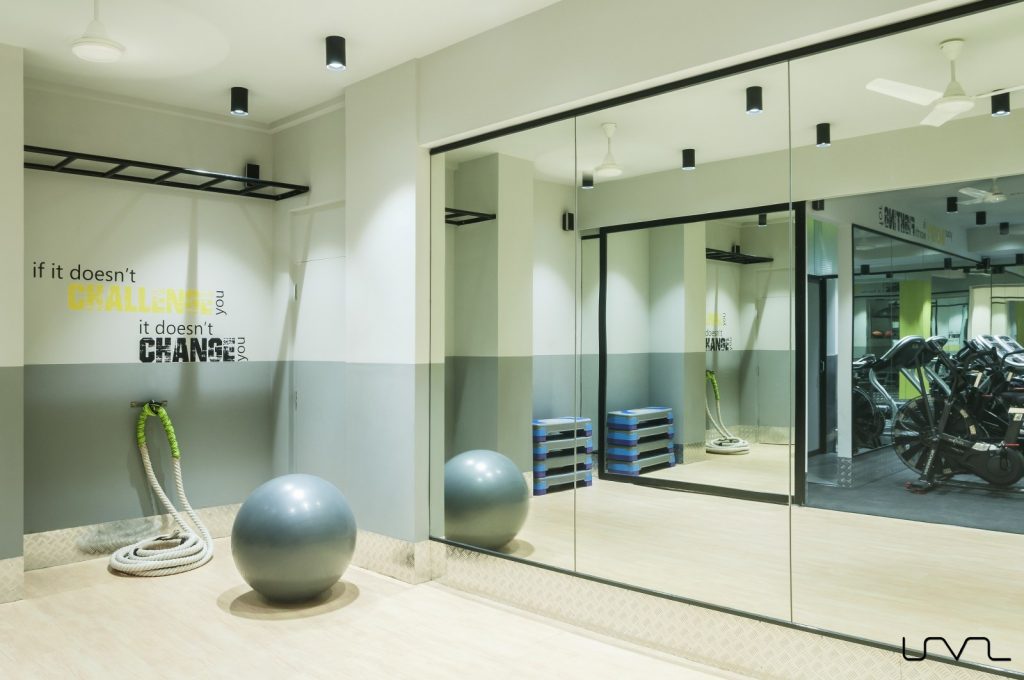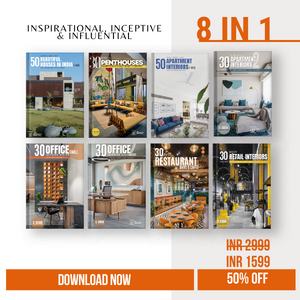 &nbsp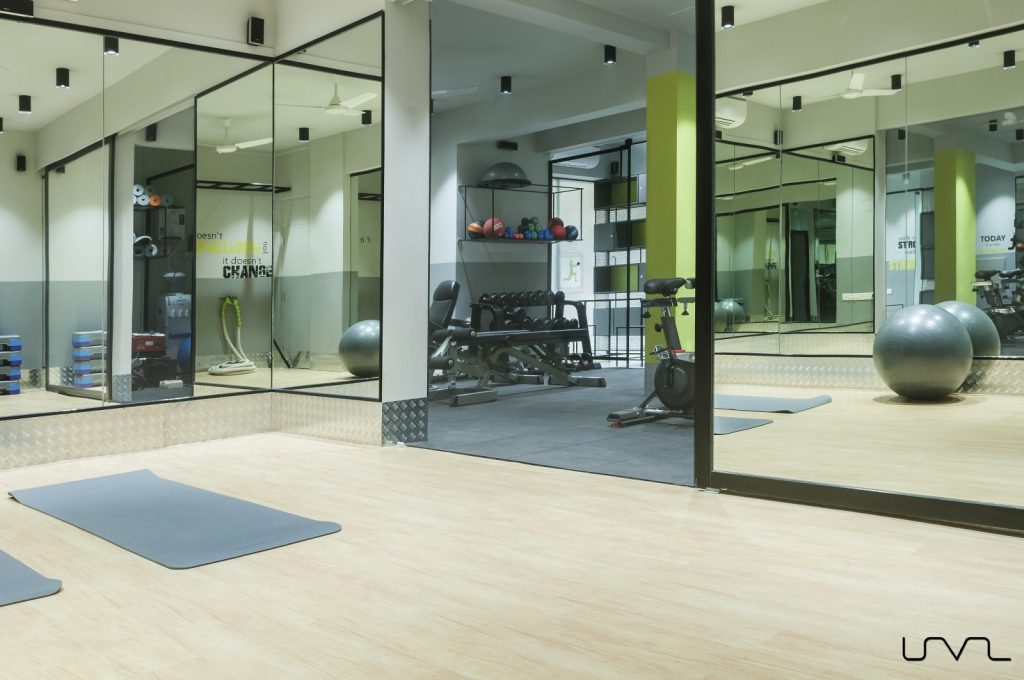 Lean and wiry furniture in painted mild steel and space dividers with infill panels of fluted glass, perforated metal sheeting, and wire mesh bring an element of lightness and agility to space. The use of a bright lime green highlight that appears in bold contrast to the neutral surrounds further imbibes the space with an energy that is crucial to the activity it houses.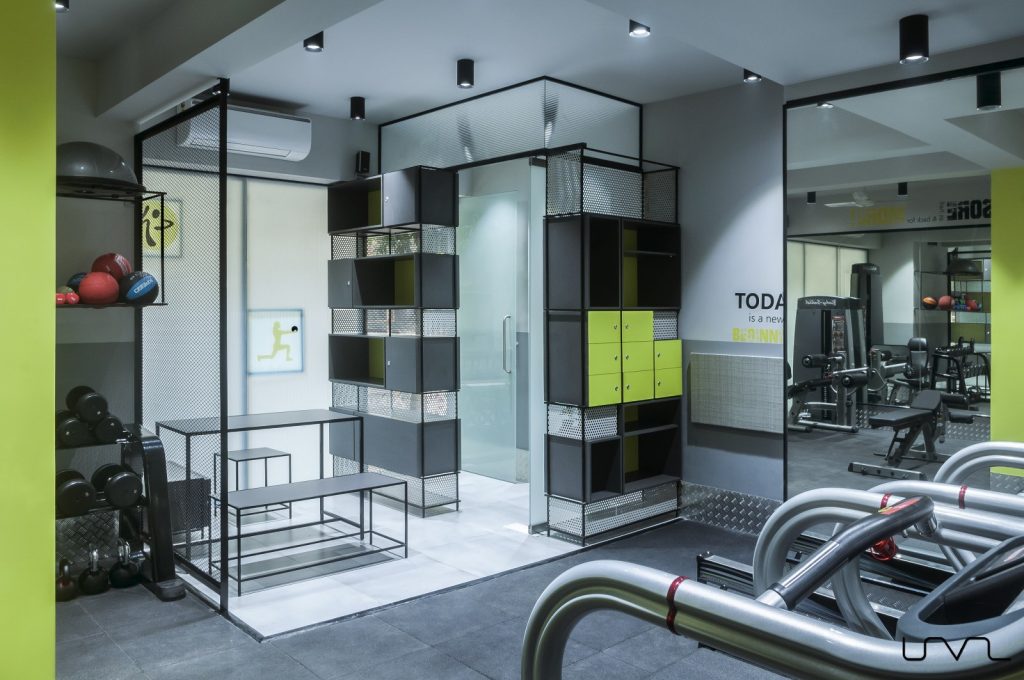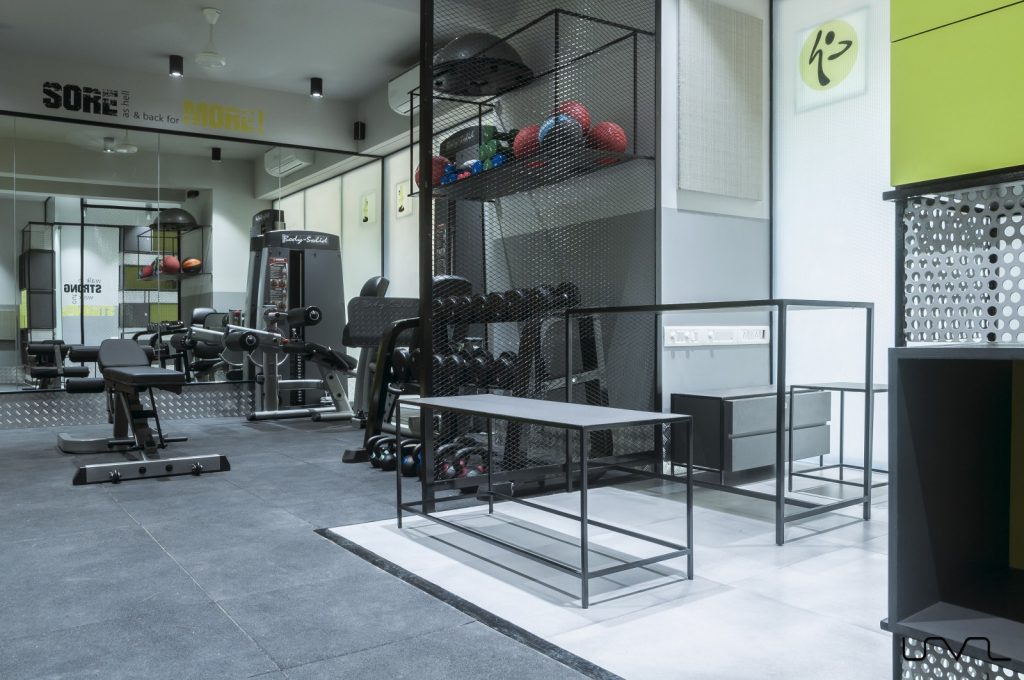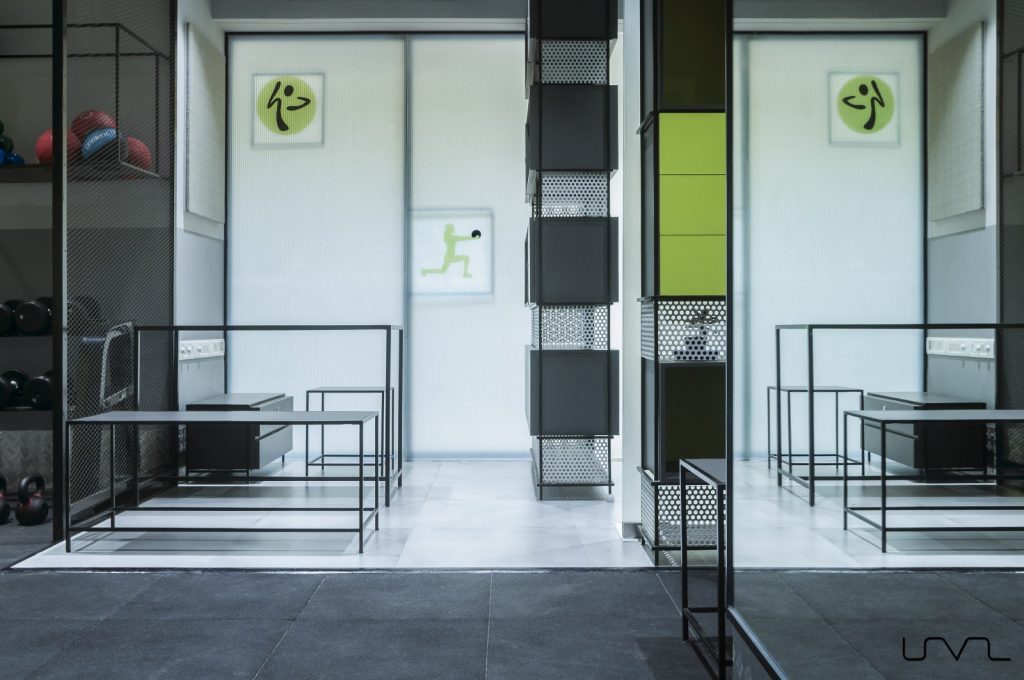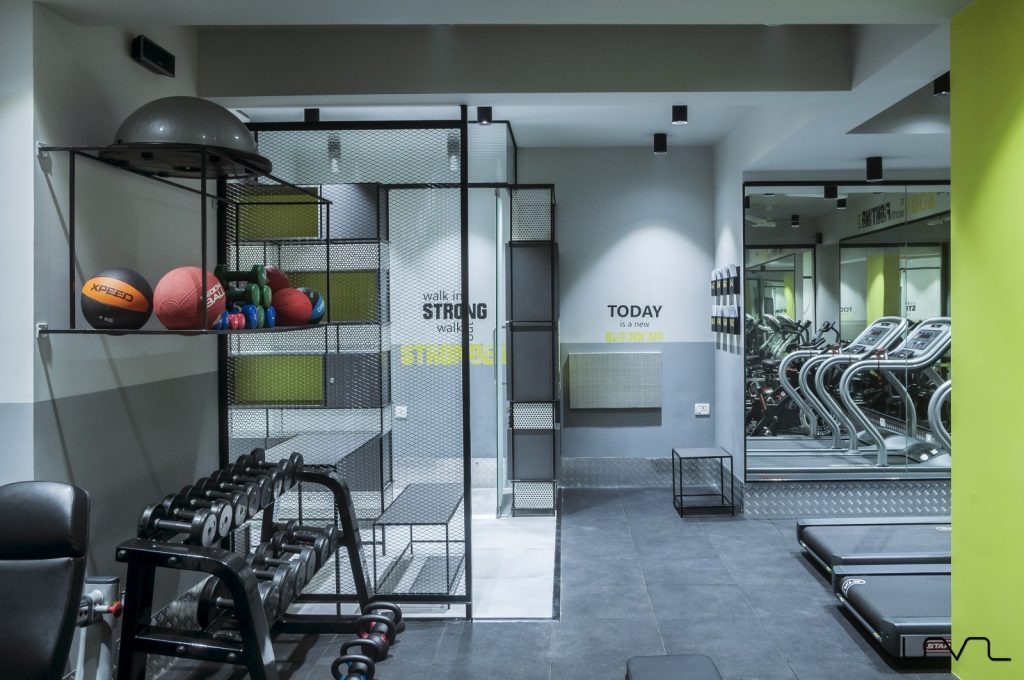 A textured deep grey flooring tile with a pronounced skirting band in a chequered metal plate grounds the space to a rugged base.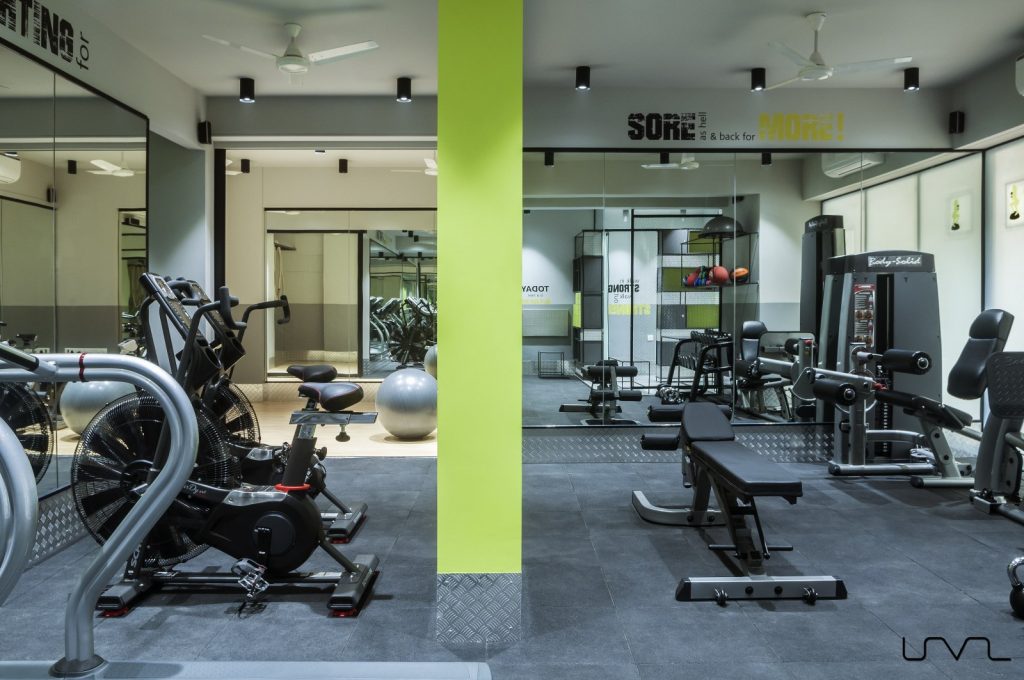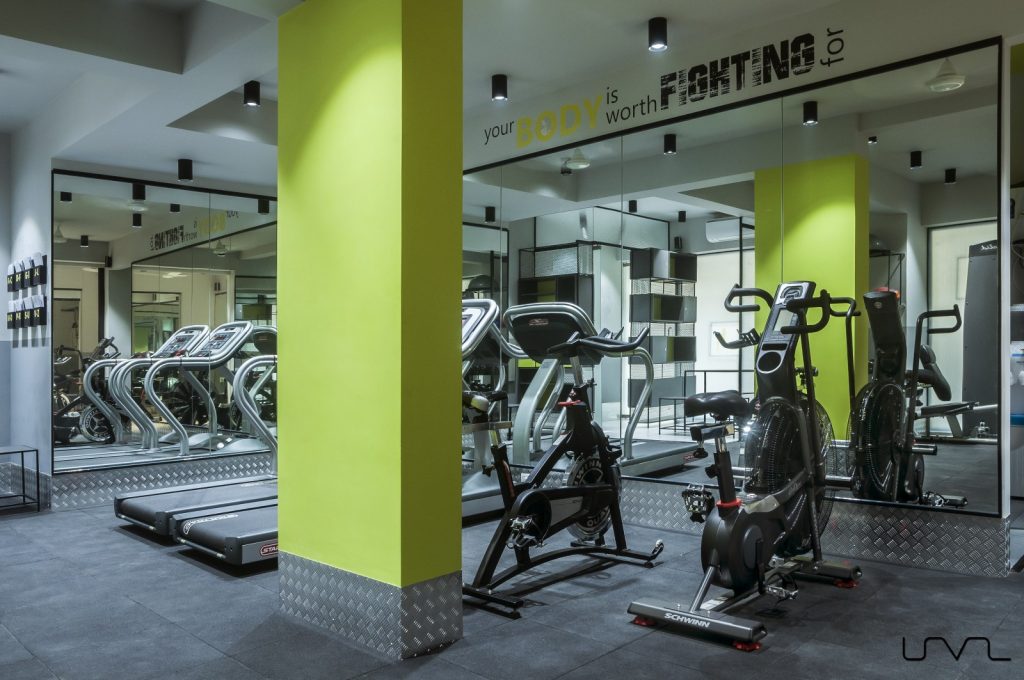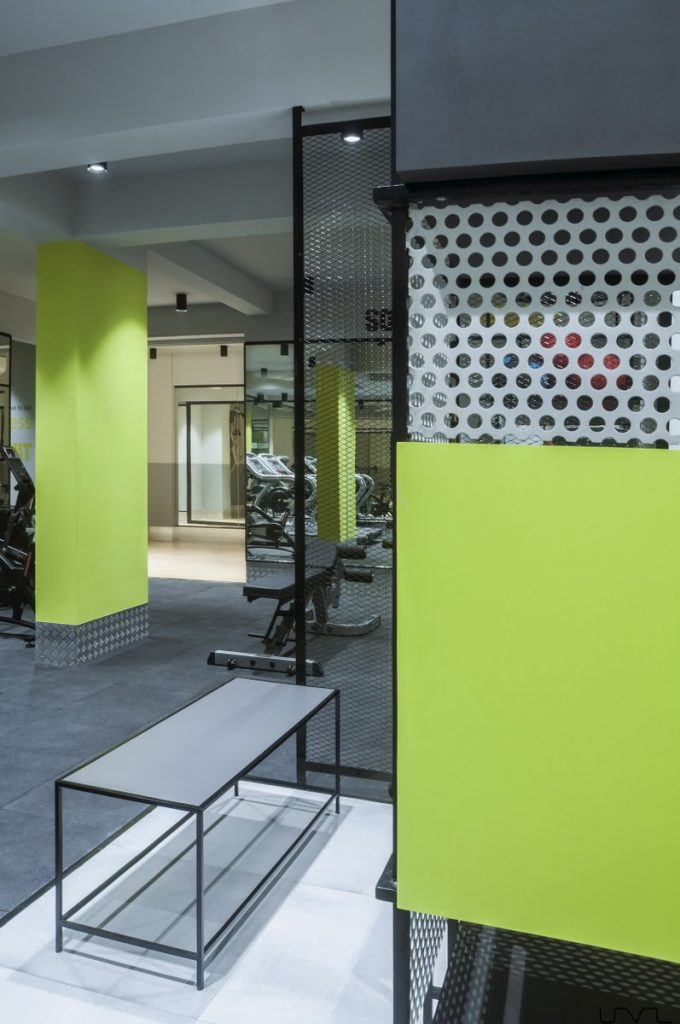 Space enjoys a street frontage of around 24 feet and the façade continues the materiality, graphic content, and colour scheme of the interior space onto the outside. The facade is covered with little cutouts containing graphics representing the space contained beyond the outer skin.
FACT FILE:
Firm: SML Architects
Project Name: Curves Fitness
Location: Mumbai
Area: 780 Sqft
Photo Credit: Sameer Tawde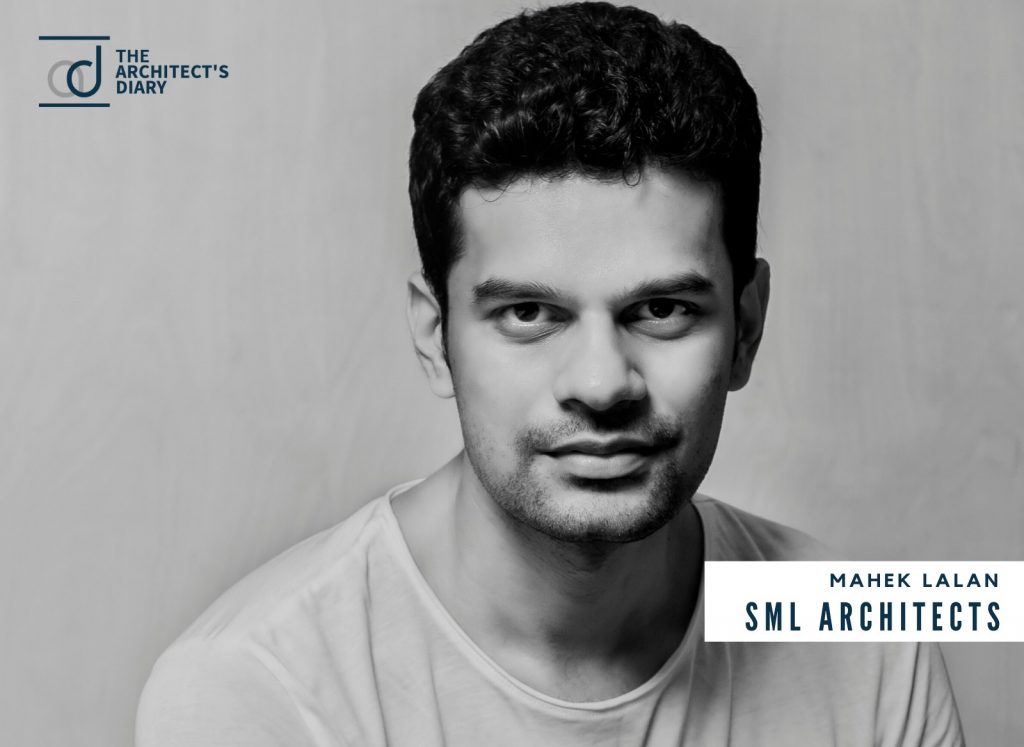 Instagram: https://www.instagram.com/studiomaheklalan/
Facebook: https://www.facebook.com/studiomaheklalan

&nbsp