Are you planning to give your room a new face-lift? If yes, then you need to choose something unique that reflects your persona. One of the best ways to decorate your room walls is by switching to colors as it speaks of vibrancy. You don't need to paint your walls in rainbow shades. Instead, you can opt-in for wall posters that come in the theme of multicolored imageries.
Colors speak of positivity and unending possibilities of life. And each color can carry varied meanings for the onlooker and also the homeowner. If you want your room to be a carrier of the best colors, you can opt-in for the best-multicolored posters described below.
1.Cute unicorn face with a golden horn and flower poster
Do you want a splash of childhood in your room? If yes, you can opt-in for this cute unicorn face with a golden horn and flower poster. The image has an innate innocence and a childlike element in it. And it will help you to zoom into your youthful joy and enthusiasm that you exhibited. If you look closely at the image, you will find that the cute unicorn is smiling. You can gaze at the picture and have similar happy interpretations, which will relax you from work stress and anxiety.

&nbsp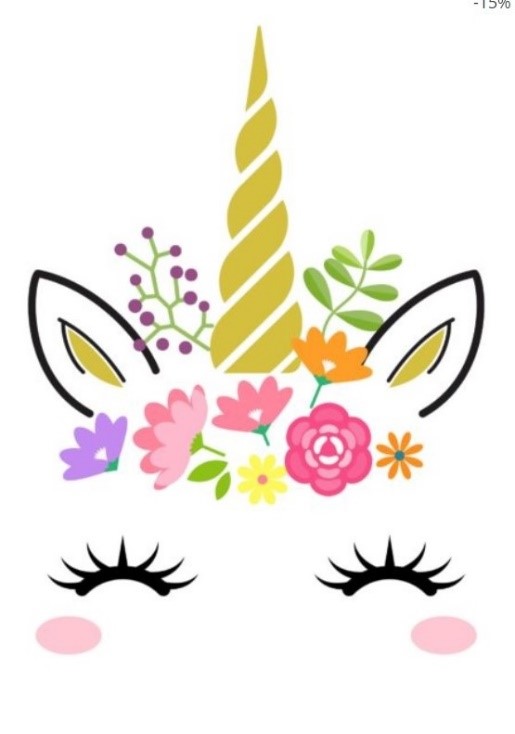 2.Reflection face poster
We are not only what we think we are. We carry several personality traits within us that needs the correct occasion to get expressed. No man or woman is black and white when it comes to character traits and idiosyncrasies. We all have our colors and need to embrace it. If you resonate with this thought, you can bring home this wall poster for your new room décor. The face reflections in the poster are reminiscent of our dual personality shades, making us unique and interesting. You can be reserved and matured at a workplace ambiance and quirky and spontaneous when surrounded by your friends. It is essential to know your shades and shadows as that will help you accept yourself completely. This poster is an embodiment of diverse human nature and has several colors that one can imagine and conjecture.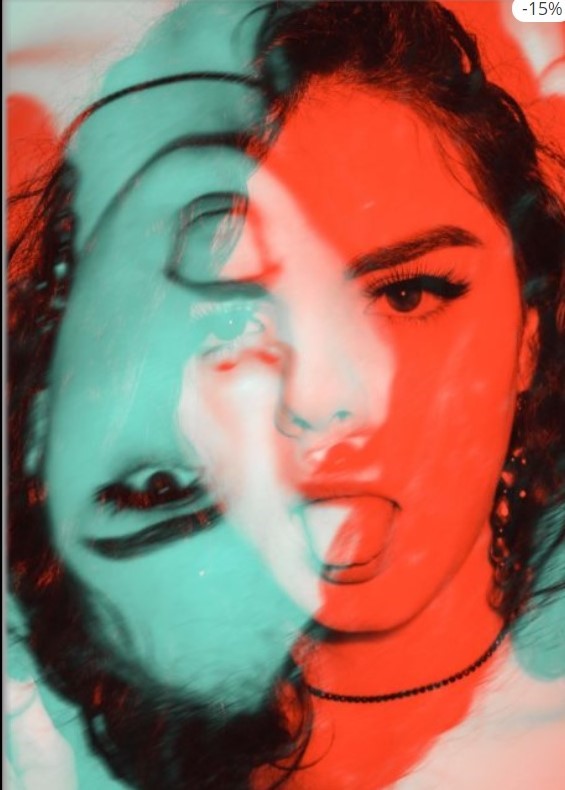 3.Geometric deer vector in polygons poster
A deer dream totem's symbolic meaning reflects elements of swiftness, focus, calm, and joy. A deer is a joyful and innocent animal that is known for its speed and tender movements. It is also known for its observation. And this wall poster of the deer vector against a backdrop of colored triangles and geometric shapes approximates similar qualities. If you carefully look at the deer's eyes, you will find a clam fixation that exudes feelings of stillness. If you love meditative and symbolic art, this poster is a good option for you.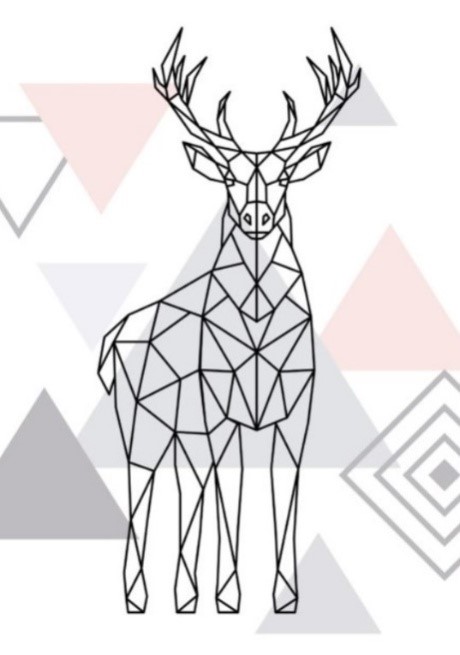 4.Multicolored roses poster
Roses are a symbol of love and beauty throughout the globe! If you love roses of varied colors, you can opt-in for this poster. White roses often refer to peace, calm, and everything pure. Pink roses refer to childlike innocence, romantic love, and attraction, and it also resonates with domestic peace, bonhomie, and respect towards friends and acquaintance.
On the other hand, a blue or violet rose indicates creative intelligence and artistry. If you wish to approximate all these vibes in your room and yourself, this poster is the ideal choice for you. You can create a particular corner to showcase this poster.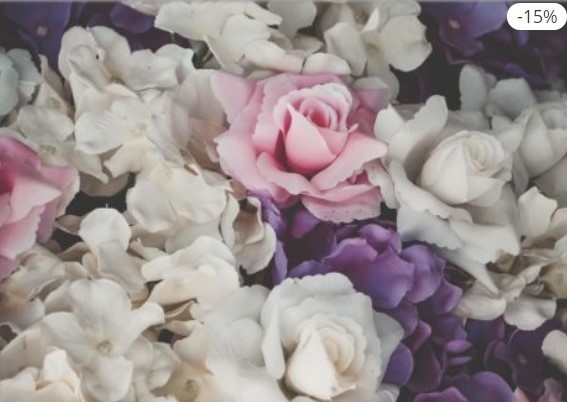 5.A rainbow on the sky poster
Rainbows have different meanings across multiple cultures. For instance, according to the Hopi saints' rainbows indicate blessings from our ancestors. The Navajo Indians consider rainbows as a happy omen and blessings from the universe. They often use the phrase, "May you walk the rainbow path" as a blessing when parting from family, friends, and loved ones. This rainbow poster carries an element of brightness and happiness. The pink and blue merged background reflects creative wisdom and love that are crucial elements of life. Also, the seven colors of the rainbow demonstrate that people need to enjoy all the shades of life and be their best version in every way possible. If you want to select similar images, you can check out Artsybucket.com.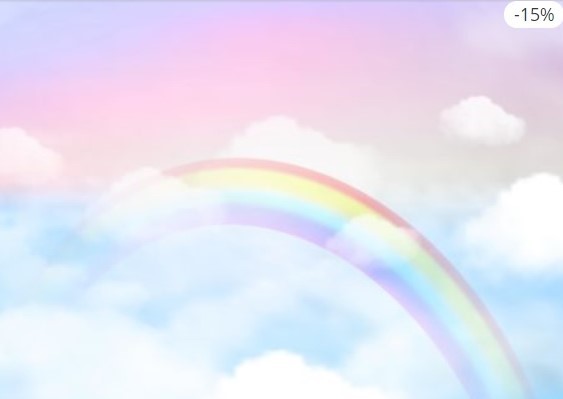 6.Galaxy unicorn cartoon poster
Do you believe that the universe speaks to us in dreams and needs to follow that ardently? If yes, you need to say yes to this colorful unicorn poster, where the magical unicorn is making its way across the galaxy happily. It explains how it is essential to make our dreams come true, as that's how the universe or the "great beyond" is always speaking to us.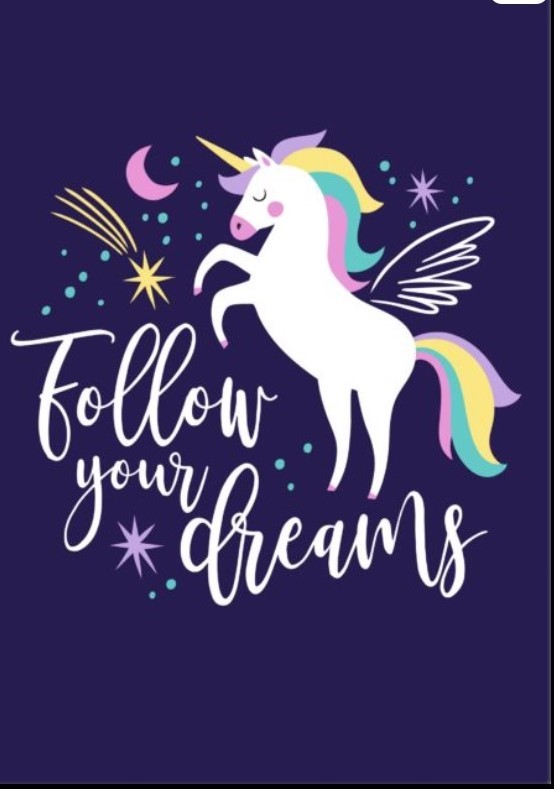 These are a few of the colorful posters that you can opt-in for. Each wall poster has a specific significance that you can delve deep into before purchasing one or more for your room décor.