&nbsp
Open your area up with practical space-saving solutions to make your home feel airy and large. Use the following tips to make the most of every corner.
Be Bright with Light
Brighten your room with artificial and natural light! By manipulating the light in your space, you can highlight every corner.
Lamps create different rooms and spaces by separating different areas and making them easier to use. Table lamps can be used beside your bed and in corners to create a cozy space. Floor lamps are a great idea for larger areas to illuminate furniture. If you're pressed on space, wall lamps create more floor space and still allow for the cocoon of warm light. Use overhead pendants and recessed lighting to save space and light the whole room.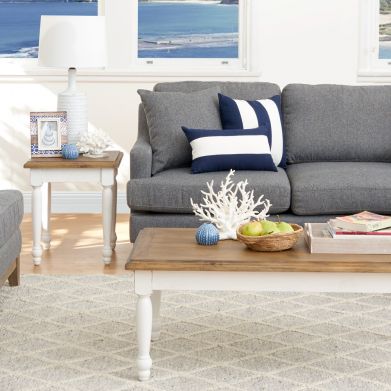 Natural light is a practical and affordable solution for lighting. Allow your light to reach further with mirrors. Place mirrors opposite windows to create more light and therefore space, or use large mirrors to extend your room.
Choose Petite
Unnecessary furniture quickly reduces floor space. Before purchasing furniture, plan your space and consider how you live. Too much furniture will clutter your room, making it impossible to walk through, and an effort to tidy. Consider taller furniture with legs, allowing for your view of the floor, and deluding your mind of more space.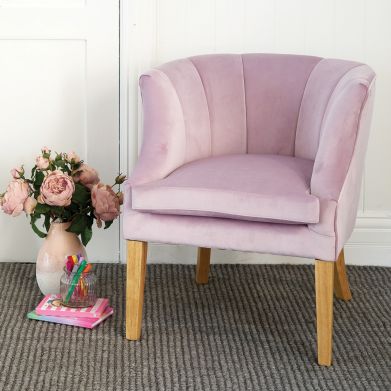 Invest in pieces that will last a lifetime—thick fabrics are rich in durability and style. 1825 Interiors' Fitzroy 2 Seater Sofa ($449.00) is petite and classic, perfect to customise with different soft furnishings—and lifted from the ground with sturdy wooden legs.
Get Furniture Smart
Be smart about the furniture you include and choose smart furniture in return. Furniture that is multi-functional can act as two pieces in one.
1825 Interiors' Berkeley Coffee Table ($489.00) can be used to hide clutter, and as a desirable piece for your living area. For bedroom storage, opt for a sofa bed like their Alice 2 Seater Sofa Bed ($898.00), and pair it with the Nova Lamp Table ($235.00) in Meringue to continue your practical storage solution.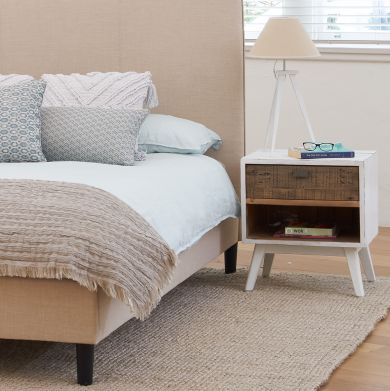 Floor to Ceiling
Affordable and versatile, painting your walls white creates the illusion of more space. However, white all over can feel stark and cold. Create interest and widen your space with dark flooring. Dark carpets, wooden floors and rugs can bring deep colours into small spaces, while still creating space. Alternately, paint one wall dark to lengthen your room—beware that painting multiple walls will darken and reduce your space. Extend your choice of colours throughout the room to blend in furniture and decorations, tricking the eye and expanding your design. Be mindful to only choose a small number of colours when designing your space. Similar to dark colours, too many colours will close in the space and create clutter.
Create more storage by building into the wall; small nooks create smart, minimalist, and space-saving storage.
Expand your space by removing any items that clutter the floor. Light and storage can be attached to the wall. Wall shelves are practical, stylish and the only limit to your storage capacity is your wall space. Hide your clutter with wall-hung cabinetry, or create wall-art by organising your belongings on open shelves. Televisions can be attached to the wall to save space, removing the need for a cabinet.
To separate areas, doors are an obvious solution, but can reduce precious space and sliding doors are not always affordable. Curtains are a space-saving, classy, and warm solution. Use sheer curtains to open your space while separating rooms, or opaque curtains to allow privacy. Co-ordinate your colour scheme by matching your curtain with your wall colour.
Wall hooks are an easy solution when renting a new place or just for easy clothing and accessories access. Secure them next to your front door for hats and coats, behind your bedroom door for robes and on your bathroom wall for towels. Hang your jewellery on your walls for display, to catch the light and to prevent clutter.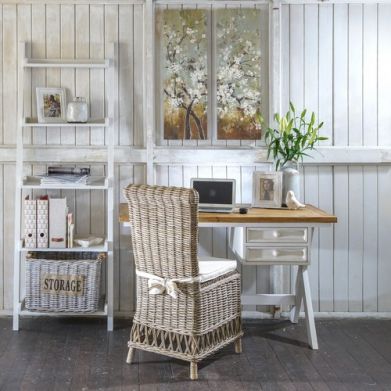 Easy solutions can be found and applied to a number of areas. Save yourself time and money with simple and practical furniture products for your small space.