The captivating architecture of The Leela Palace, Jaipur is credited to IDEAS and their team of skilled designers. IDEAS's design philosophy of encapsulating an old-world charm in the context of modern luxury was proficiently accomplished in this royal palace. Think curated courtyards that maximize shaded spaces, ultra-private pools, regal banquets, and palace rooms that overlook the monumental expanse of the Aravallis.
Encapsulating An Old-World Charm In The Context Of Modern Luxury | IDEAS
Visit | IDEAS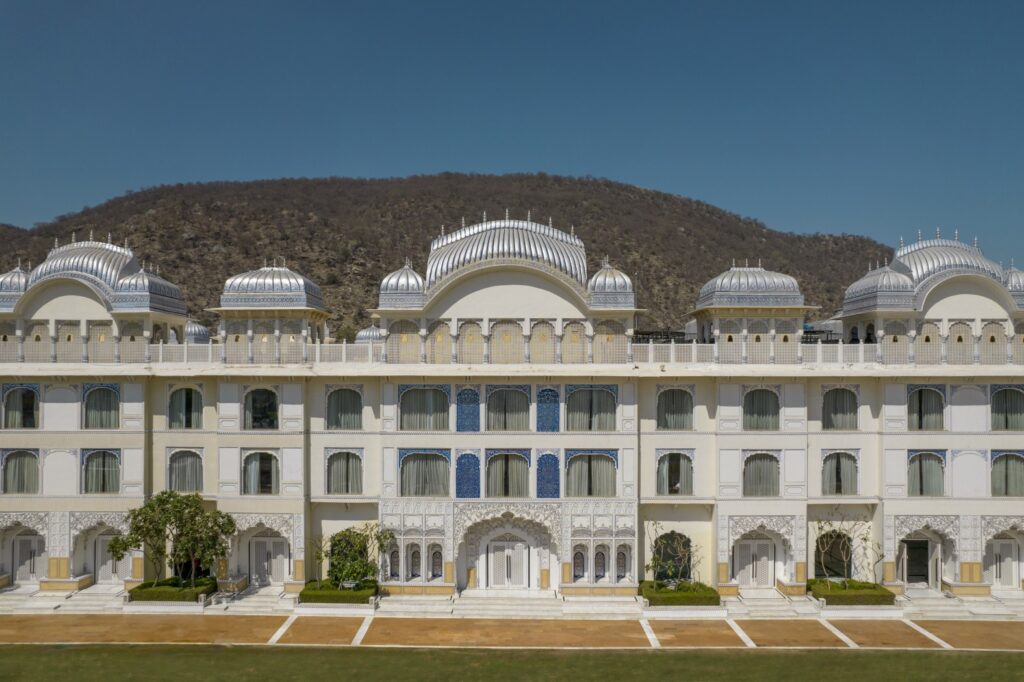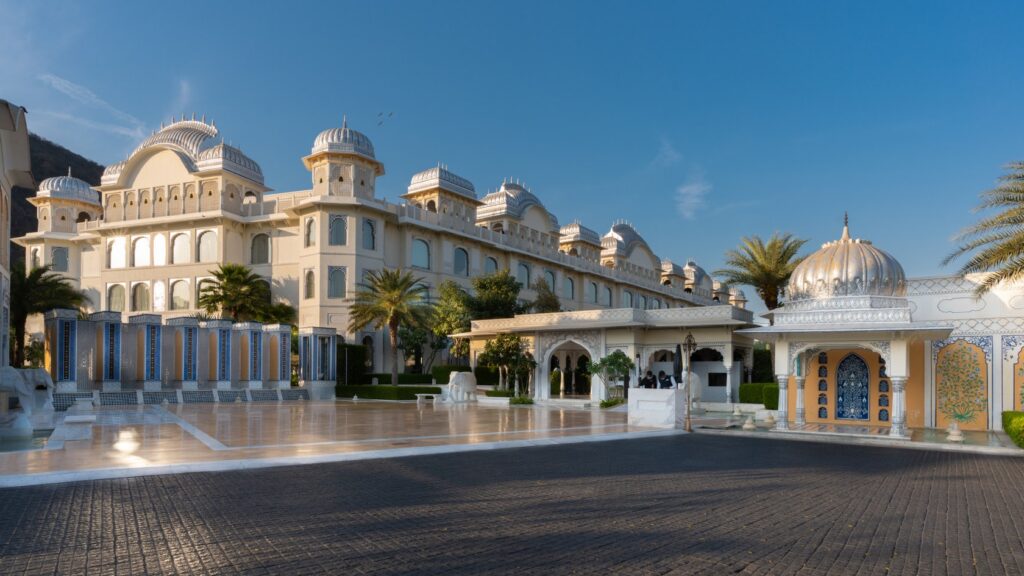 The narrative starts at the forecourt which allows guests to enter and reach the reception and the Palace block, which is surrounded by a world of amenities in the center of the site hosting the multifarious act. Trailing to the design principles of the walled city of Jaipur, a series of courtyards formulated around the major blocks to form an overall layout, while also forming a breakout element with pleasant surprises at every node.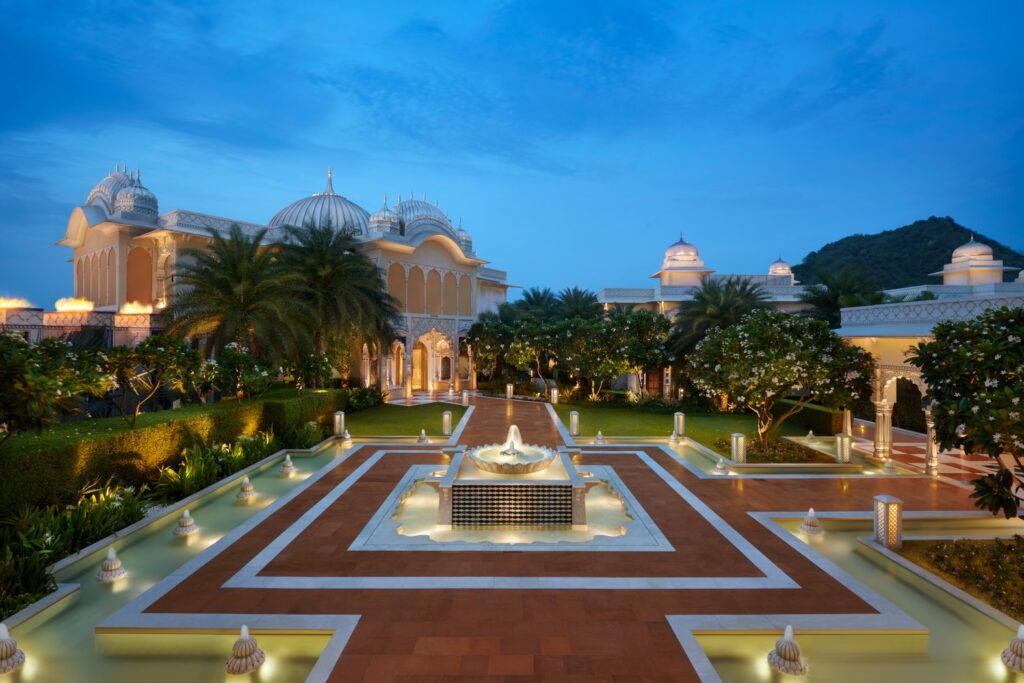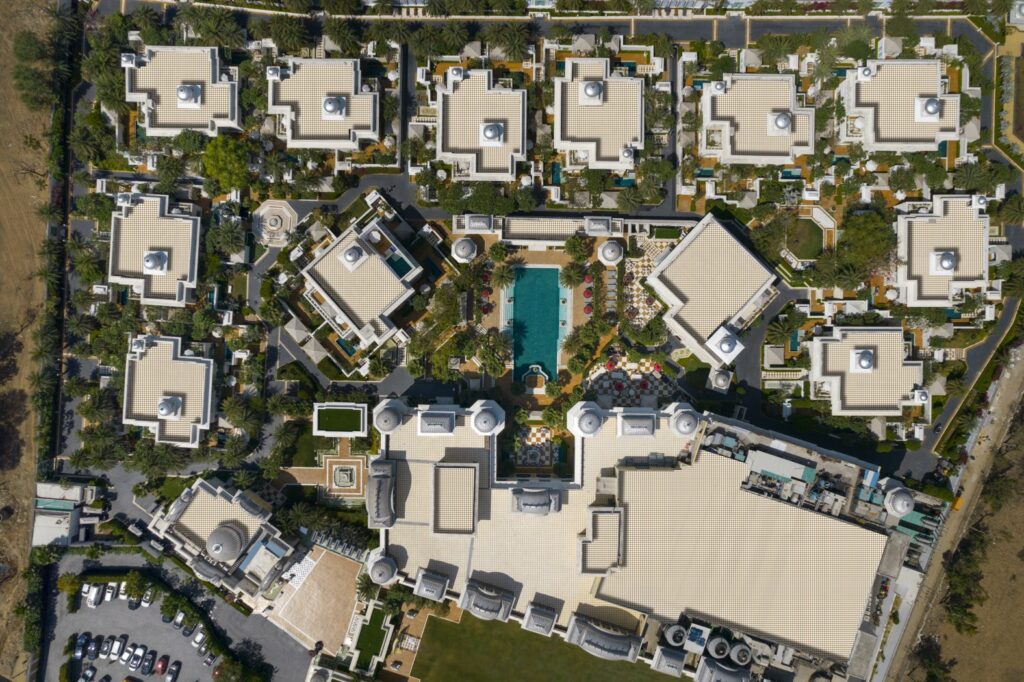 The project reiterates the Traditional Architecture of the region and offers a perfect blend of classic design and contemporary flourishes. From the intricate Jaalis to the ornate thikri (Glass Inlay) work, to the enchanting architecture, the luxury resort gives its guests a glimpse of majestic Rajasthan. Nestled against the lush backdrop of the Aravallis, is an instantly recognizable structure emblematic of the region's rich history.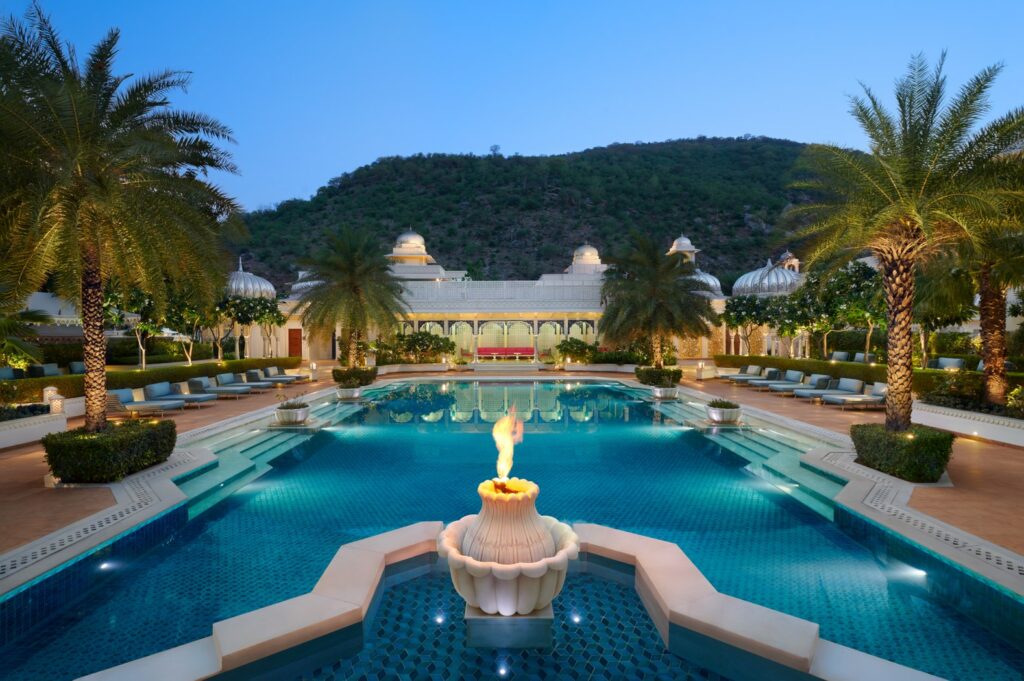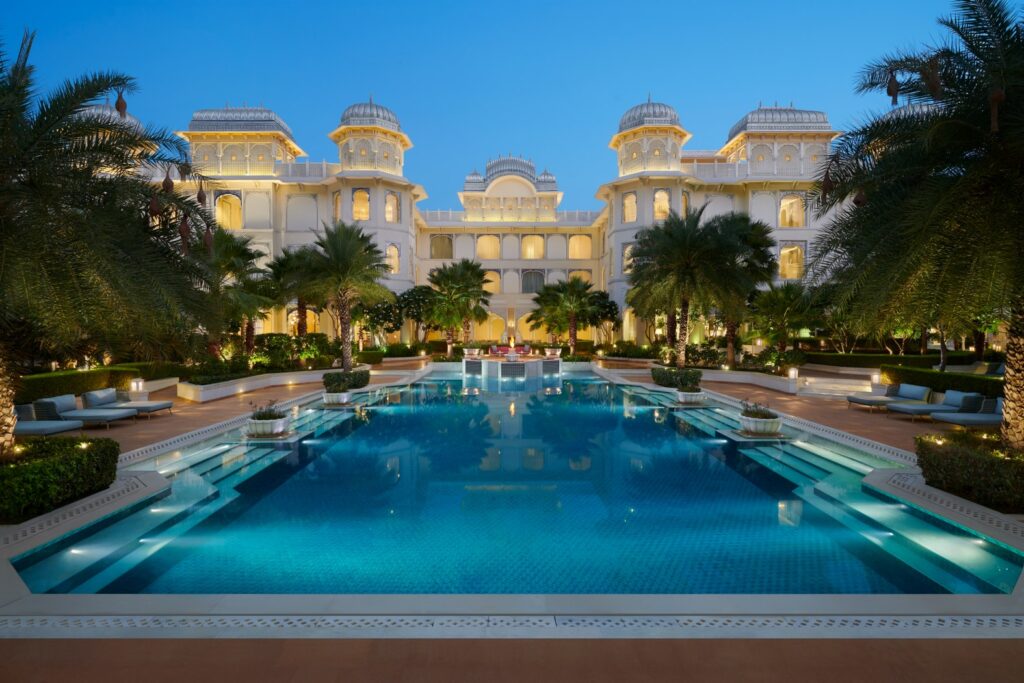 In all its glory, the elegant, white structure stands tall and mighty, representing modern luxury juxtaposed with royal heritage-superlative architecture embellished with the intricacies of Jaipuri framework such is the brilliance of The Leela Palace, Jaipur.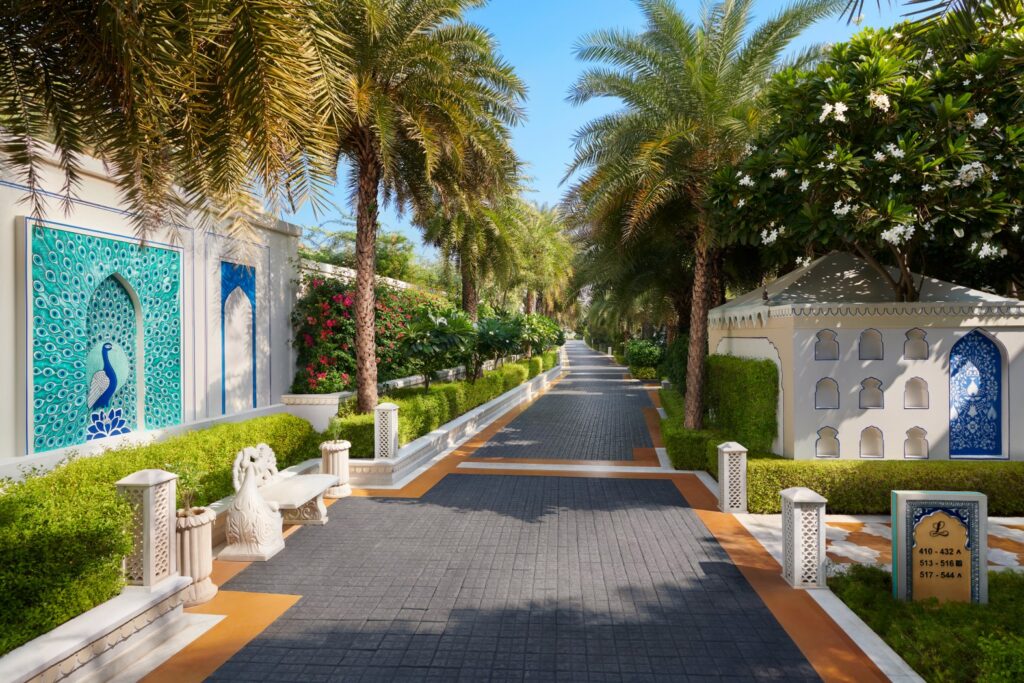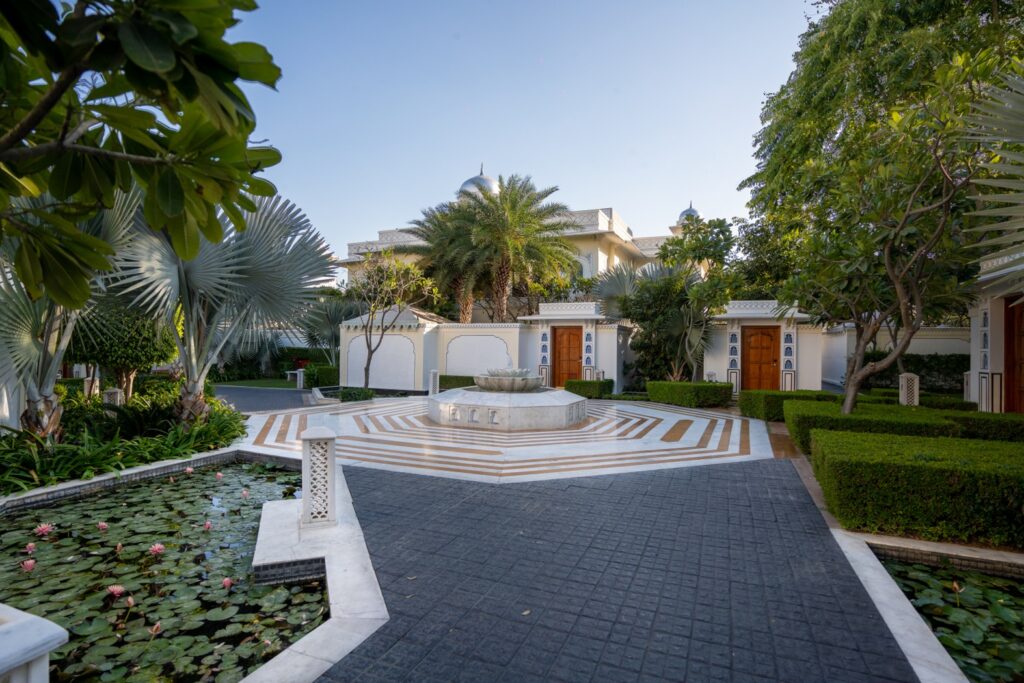 The architecture-iterates traditional elements inspired by Rajasthan's abundant culture, from the opulent palaces in the Pink City to the nooks and crannies that reveal heritage Ps and delicate sophistication. The intricate jaalis and ornate thikri work offer a perfect blend of classic design and contemporary flourishes. The enchanting architecture occupies an expansive 30,000 square meters with its façade fashioned to dignified perfection.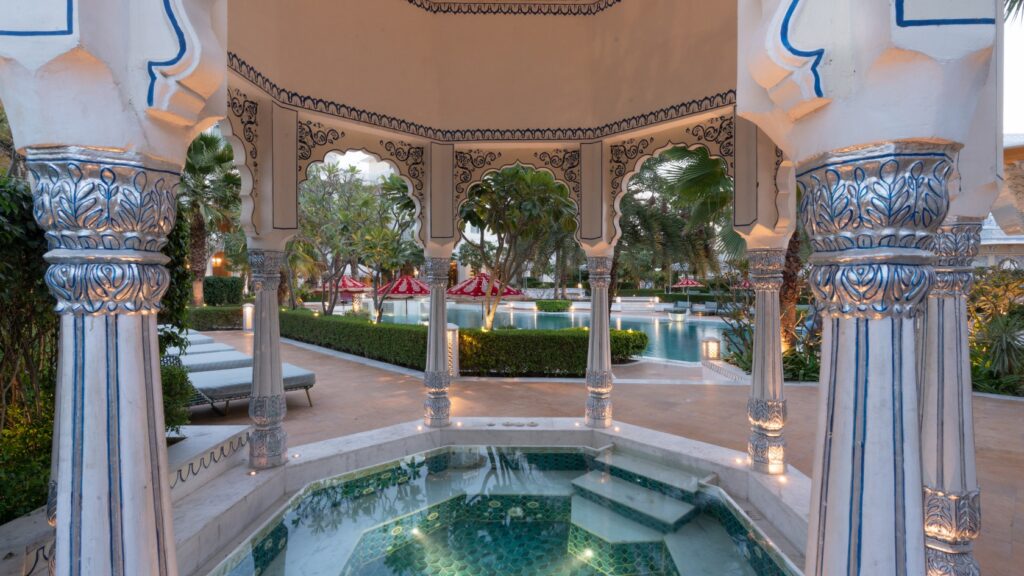 The winning act, undeniably, is the very façade of this majestic architecture, crafted to somehow juxtapose-yet blend with its surroundings. The use of regional techniques lends a sense of belonging, while the application of natural, locally available stone emphasizes on sustainability and eco-consciousness.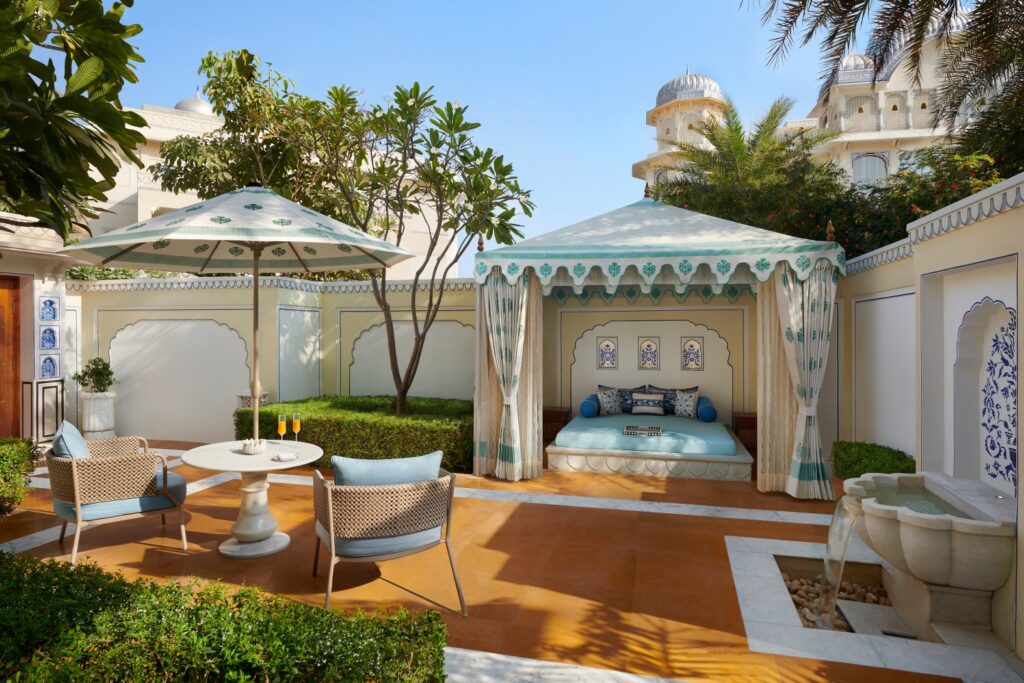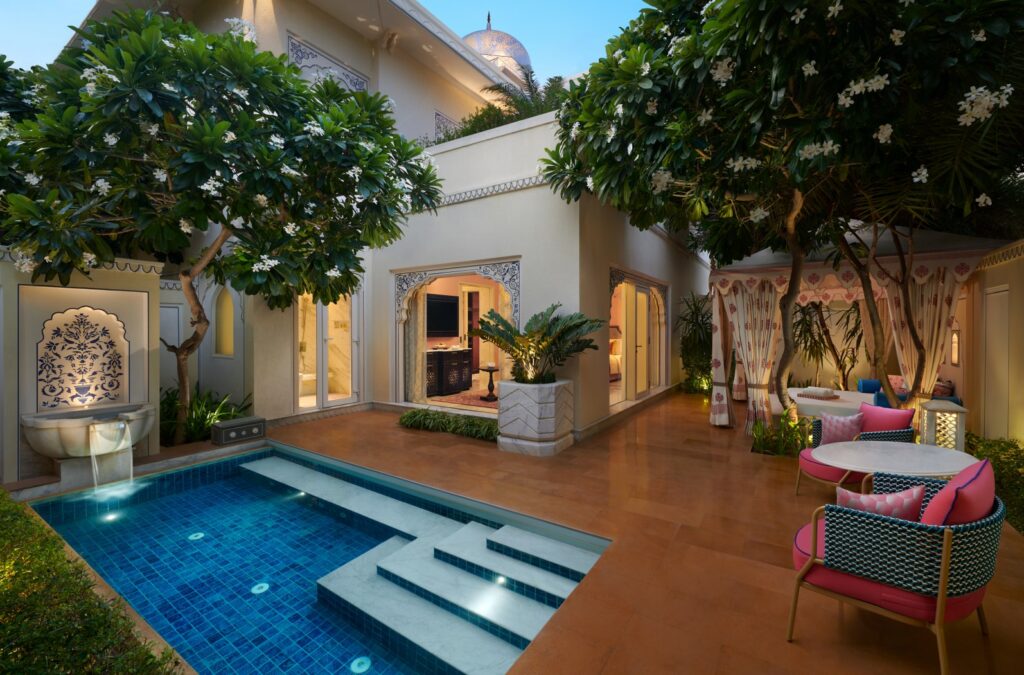 Basic design principles of balance, proportion, rhythm, emphasis and unity is expressed through key elements that reveal an unparalleled grandeur-the chattris, jaalis, niches, jharokhas, arches, and other ornamentations lend the property a majestic appeal, reminiscent to the city's historic palaces. Sure enough, the architecture is a harmony of traditional designs with contemporary elements.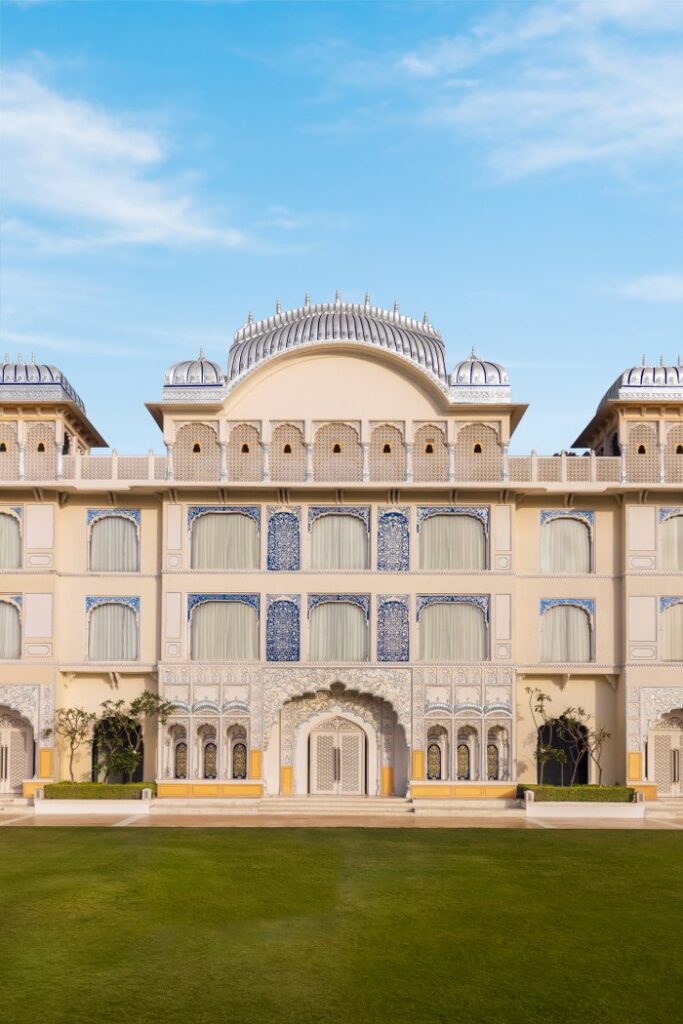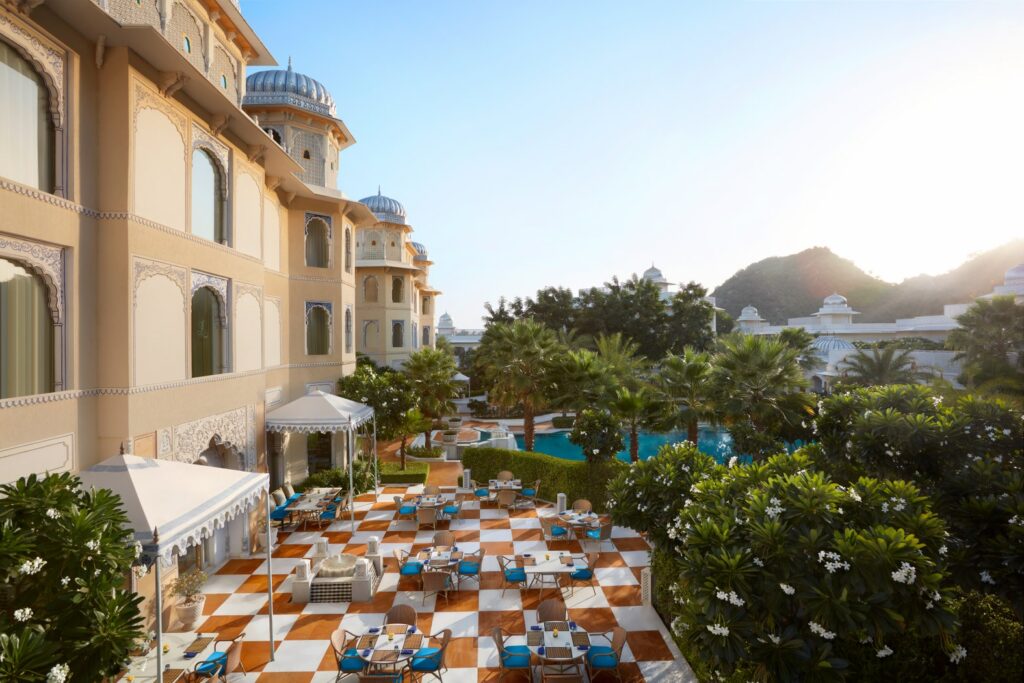 FACT FILE
Designed by: IDEAS
Project Type: Hospitality
Project Name: The Leela Palace, Jaipur
Location: Jaipur-Delhi Highway, NH 11, Kukas, Rajasthan 302028
Year Built: 2017
Plot Area: 30,000 square meters
Built up: 2,71,000 SQ. FT , 25,176.72 SQ.MTS
Project Size: 2,50,000 sq. ft.
Principal Architect(s): Ar. Gyanendra Singh Shekhawat
Team Design Credits (for Particular Project): Ar. Girish Khandelwal and Ar. Sanjay Goyal
Photograph Courtesy : IDEAS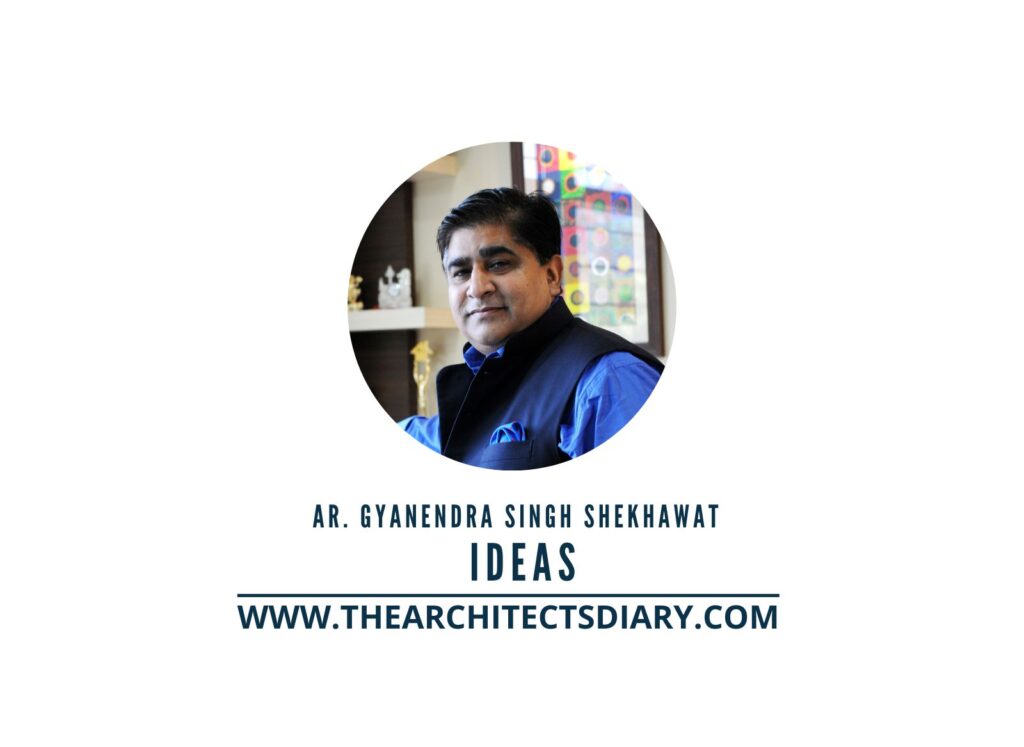 Firm's Website Link : IDEAS
Firm's Instagram Link : IDEAS
Firm's Facebook Link : IDEAS