The Project 'EduCafe', a learning institute and a space that acts as a social hub, has been designed with the idea to enhance collaborative learning which allows the students of the twelfth standard to muster up, share their knowledge and clarify their doubts with each other or with the visiting teachers.
'EduCafe', A Learning Institute And A Space That Acts As A Social Hub| Studio A+D
visit : Studio A+D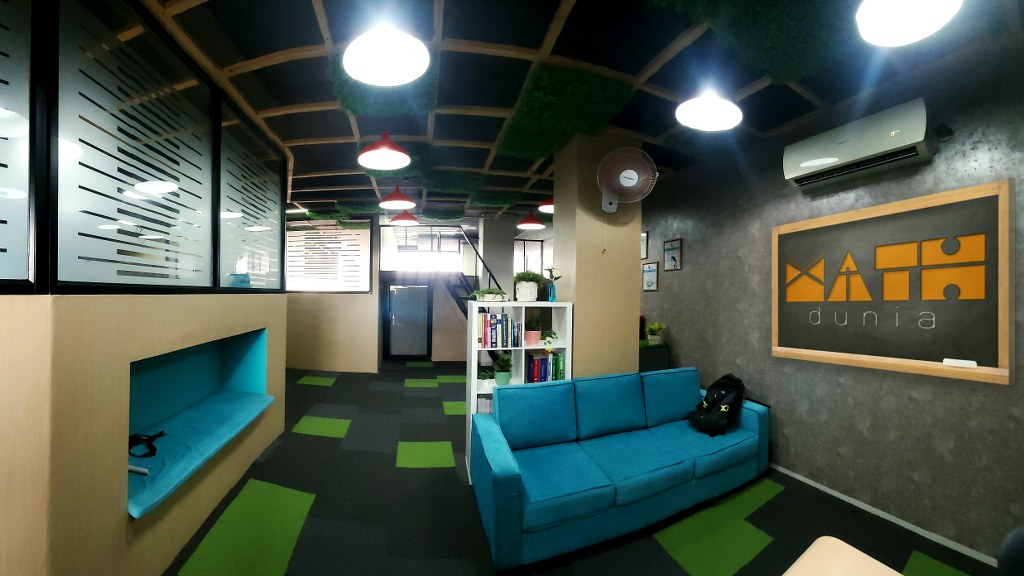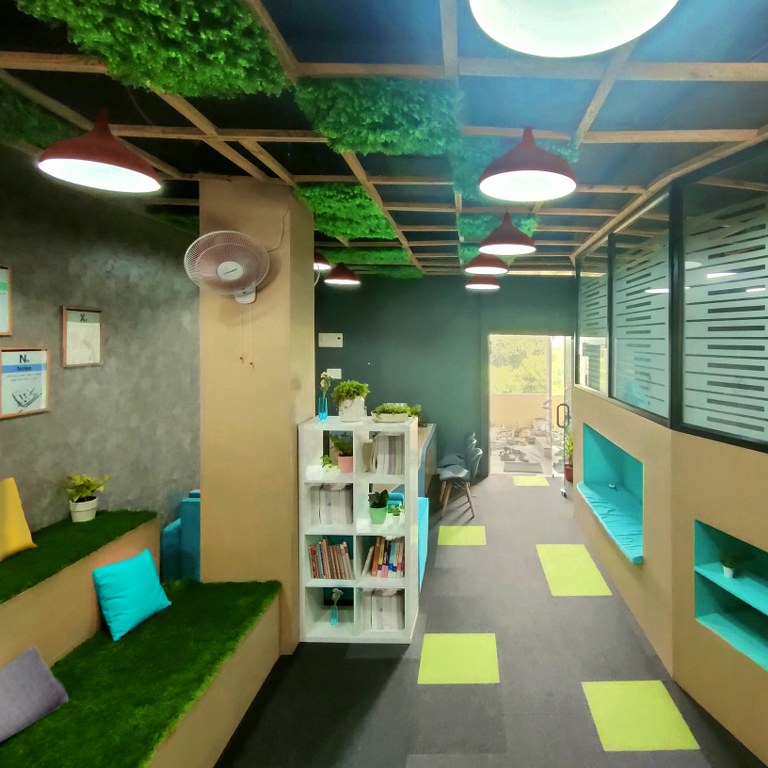 It's a cluster of varied activity zones such as virtual learning spaces, quiet zones for meditated and focused learning, ad-Hoc seating spaces for spontaneous and task specific collaborative activity and a faculty-students interaction space.
The theme of the space exhibits Biophilia with an indirect connection with Nature through textures and finishes, resulting in increased productivity in students.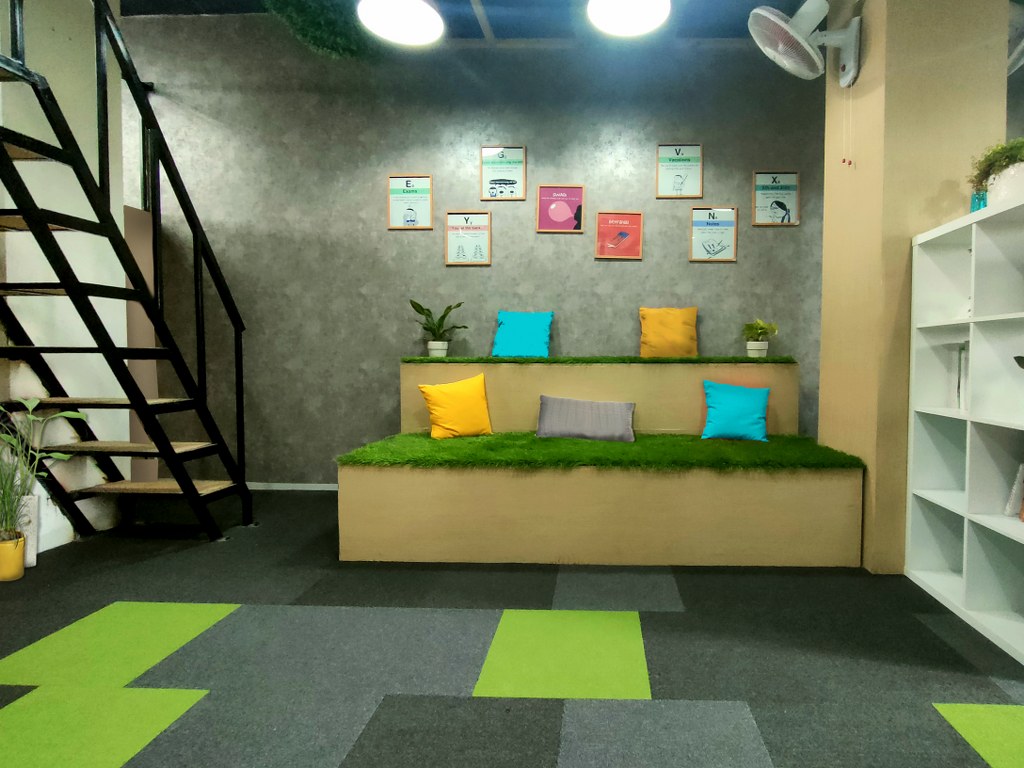 Colour palettes with light oak finish and greens, refreshes and accentuates the students mood in a positive way.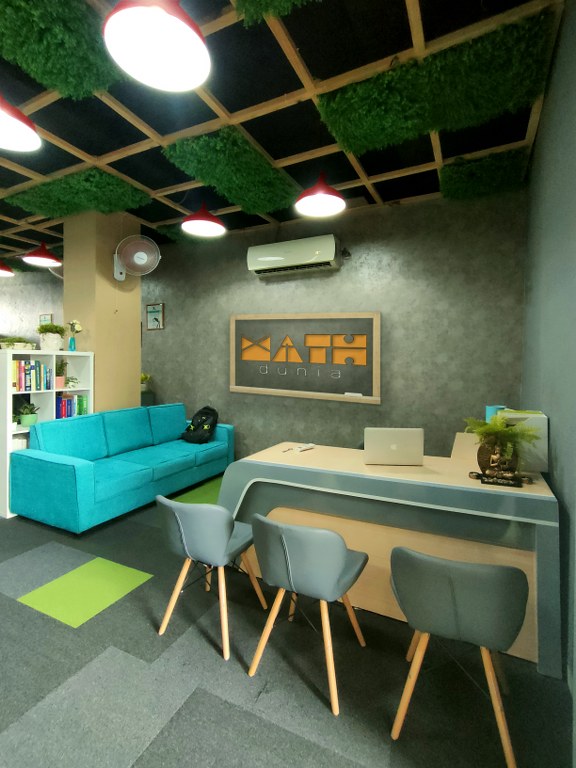 The use of exposed concrete finish, Pendant lights and open ceiling rafters create an industrial style complementing the biophilic theme.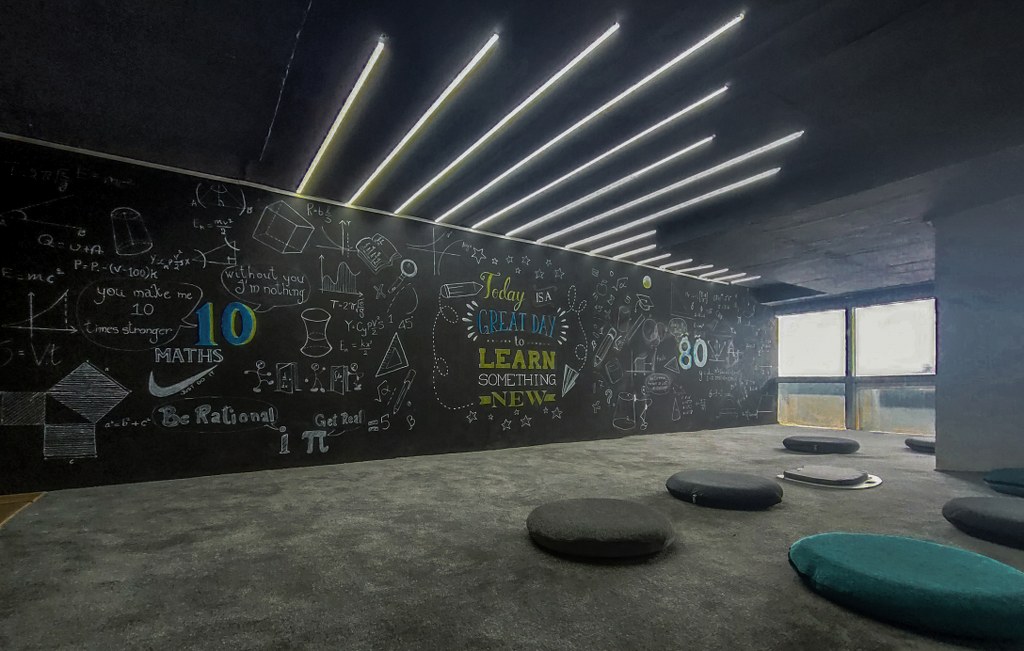 Learning can take place anywhere. The classroom is not the only place for that. Creation of Breakout spaces isn't just for break times, rather they become an extension of the classroom and give the students a convenient place to discuss among themselves.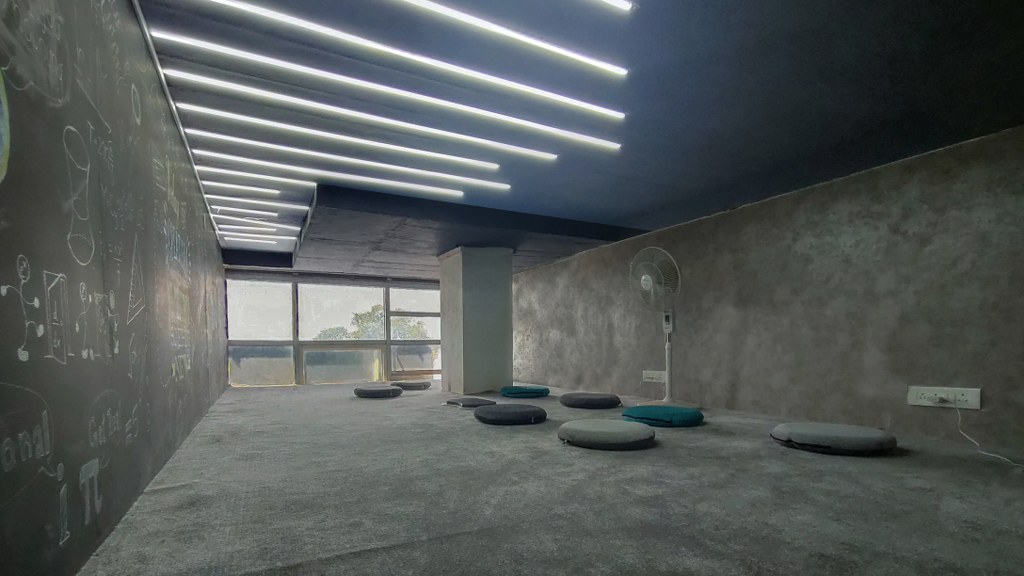 They can also be used by teachers or support staff to meet with small groups of students. As a Designer, one should create a relaxed place to study, giving them a solution where they feel at home.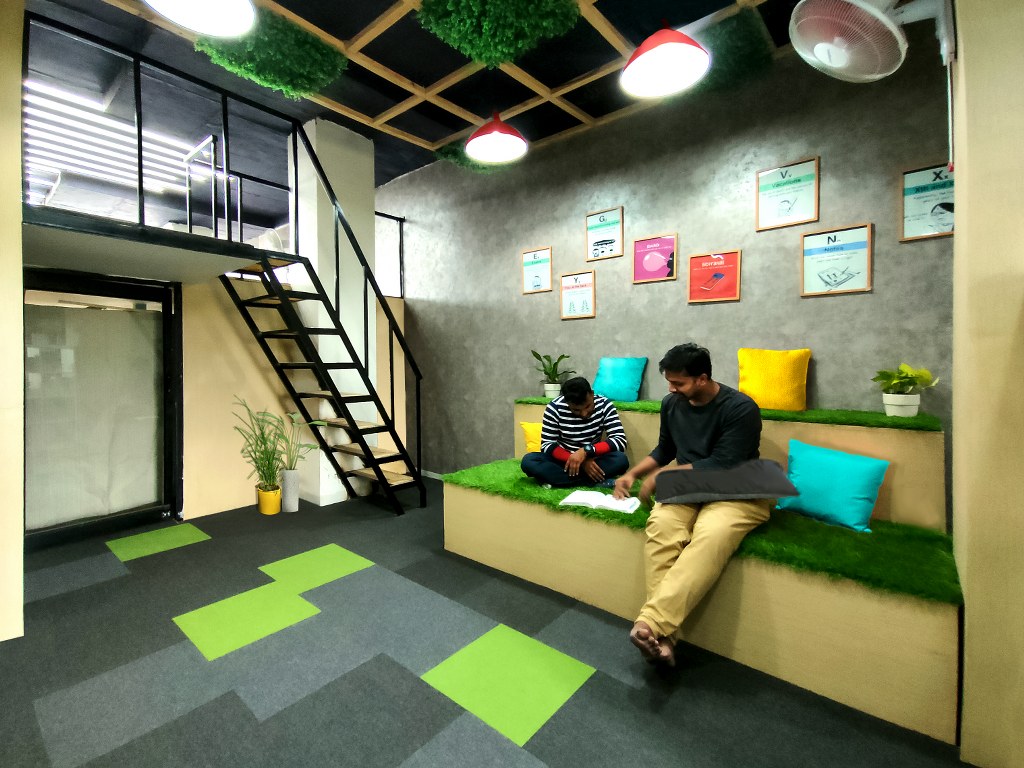 Transforming a transitional space into productive learning space with plenty of flexibility is the interesting part of the brief given by the client for the project..

Stepped Seating classrooms have been more productive and interactive for students. These kinds of classrooms/ discussion rooms provide fun learning and collaborative working atmospheres. One suchopportunity is the EduCafe by Mathdunia, where the students come and have a perfectly casual productive environment with discussion among fellow students and with the teachers of MathDunia. The whole space has been designed to have a connection with Nature through visually indirect experiences. The use of Kalahari Oak wood steps in combination with Pine wood rafters in ceiling, and a grass turf on floor evokes this connection of Biophilia.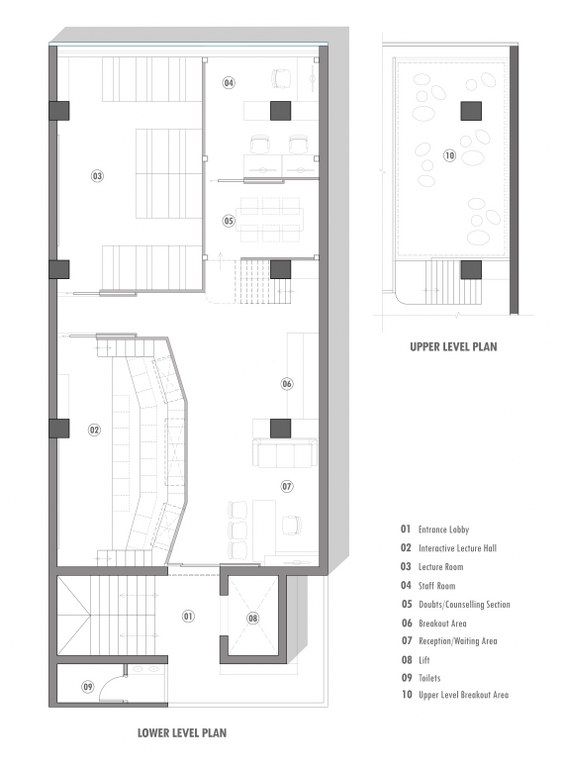 FACT FILE :
Designed by : Studio A+D
Project Type : Institution
Project Name : Educafe
Location : Hyderabad
Year Built : 2022
Duration of project : 4 MONTHS
Project Size : 1400 sq. ft
Principal Architects : Ar. Azhar & Ar. Dinakar
Team Design Credits : Azhar, Dinakar & Abhijeet
Photograph Courtesy : PIXOGRAPHY
Products / Materials / Vendors : Furniture – Ikea / Paint – asianpaints / Flooring – Euronics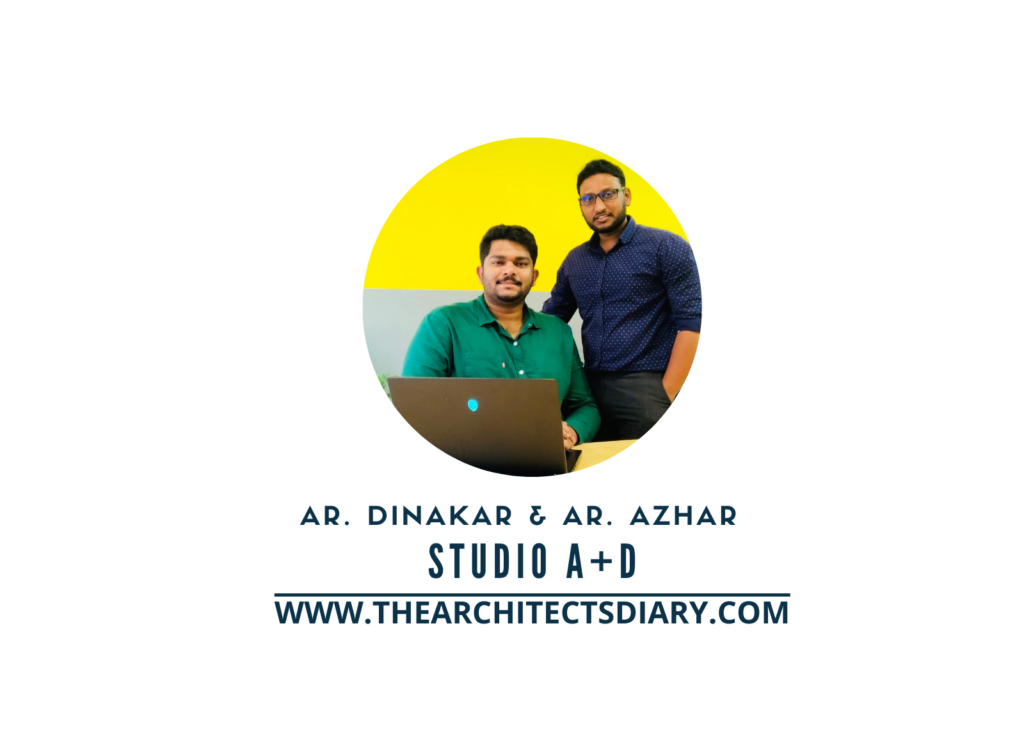 Firm's Instagram Link : Studio A+D
Firm's Facebook Link : Studio A+D
For Similar Project>> NOMURA RESEARCH INSTITUTE OFFICES DESIGN – GURGAON