Duplex Apartment Designed With A Neo-Classical Touch To Its Interiors | The Canvas Design Strokes
This home reflects a perfect blend of contemporary, traditional interiors. We would categorize this as a neo-classical design. Nestled on the 20th Floor, this duplex has a view like no other. It is surrounded by lush botanical gardens on one side and a view of the skyline of the Hitech city on the other. While designing we considered these factors and made sure there is enough natural light play happening indoors. This is a 9000 sqft comprising of 4 bedrooms and an entertainment area with balconies in all the rooms.
Visit: The Canvas Design Strokes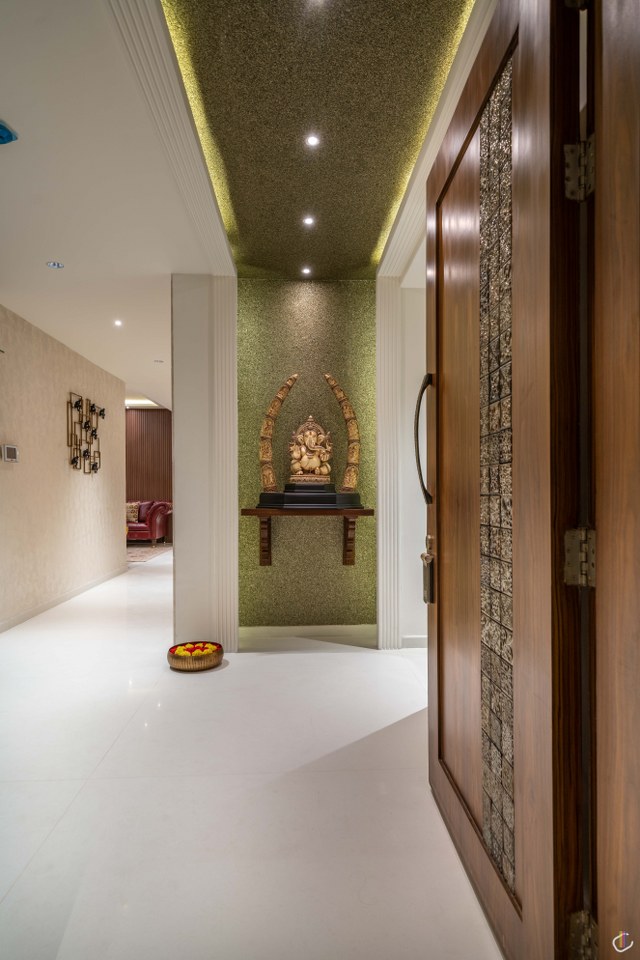 We as designers tried to match our interiors to the serenity of this natural ambience around and provided a few civil changes to make the bedrooms more spacious accommodating a separate walk-in wardrobe area in all the rooms.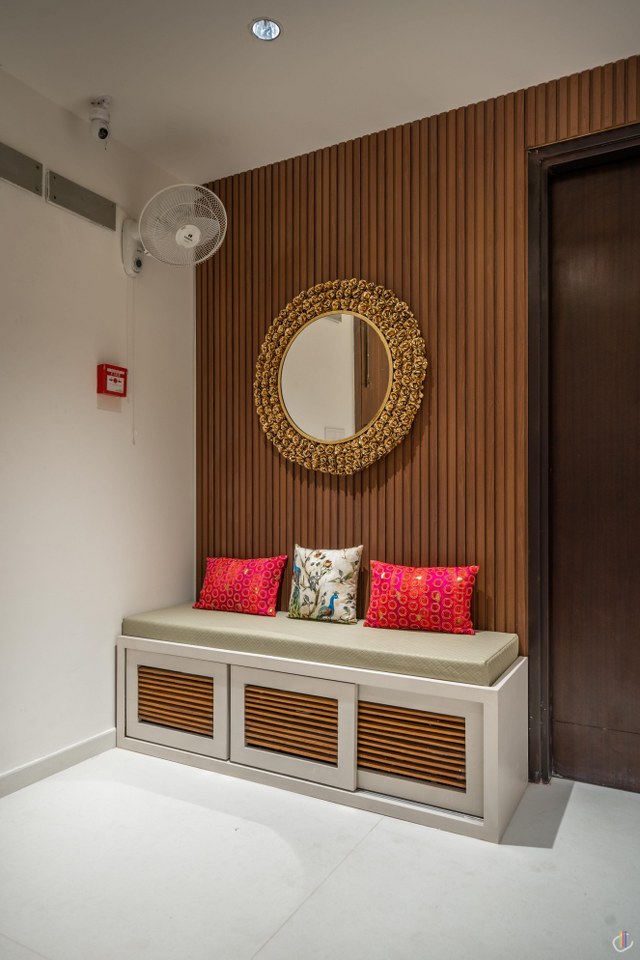 The main entrance door was revamped with fancy carved mosaic tiles with a veneer finish. The adjacent walls were cladded in beige spiderweb marble with V-grooves. A backlit golden CNC panel forms a half arch giving the main entrance a very grand feel. When you enter, there is an alley with natural cork mint colour wallpaper on the ceiling and walls- forming a perfect nook for the marble Lord Ganesha Mural placed on the ledge.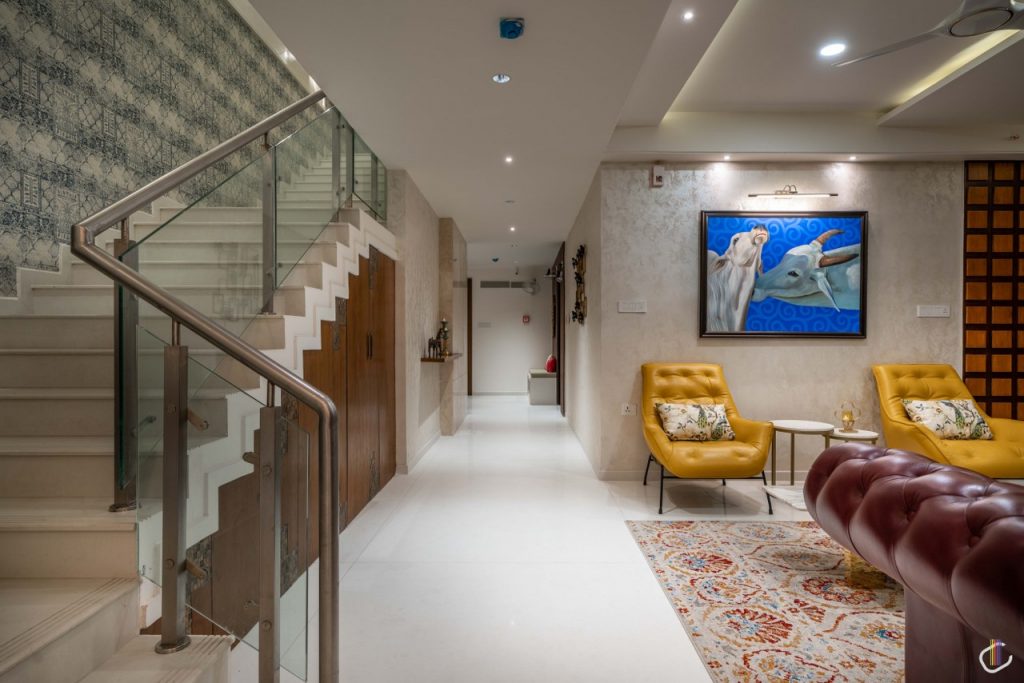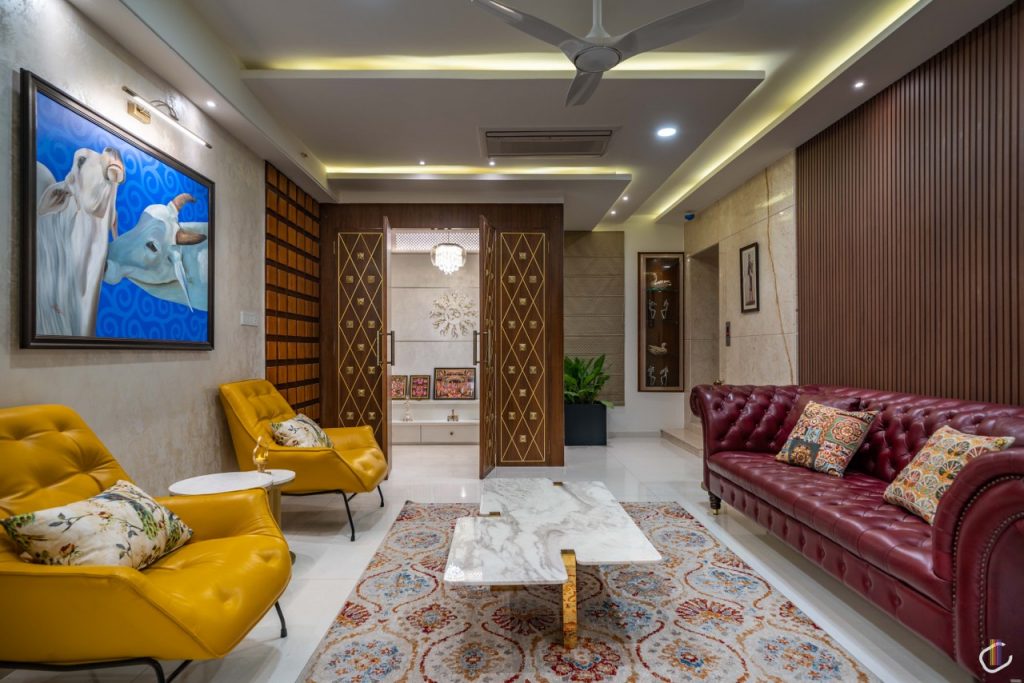 The Puja room is made in white marble with "OM" carved beautifully in "Golden mother of pearl". As desired by the client, the puja room is an enclosed space that opens up fully with four foldable shutters in veneer finish, studded with brass fittings.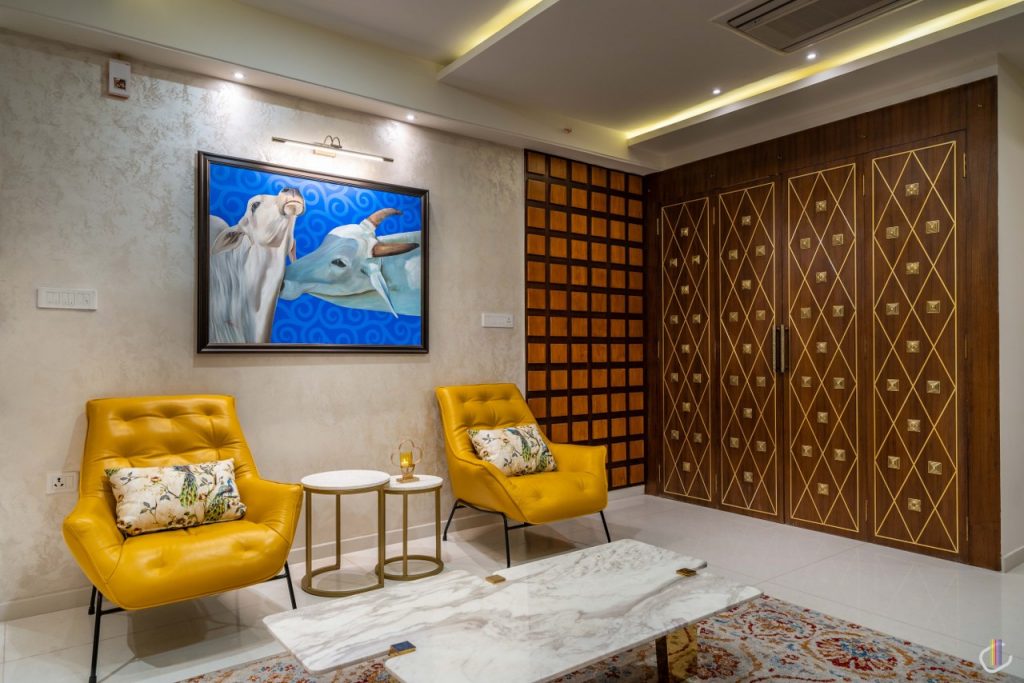 We have used wooden panels on walls that run across the house. This paneling gives a warm, subtle and classy look to the entire space. The common halls have been furnished with contrast leather sofas, accent chairs, coffee, and side tables. The mother of pearl tiles with wallpaper backing has been used as paneling behind the TV unit in the drawing-room- giving it an elegant look.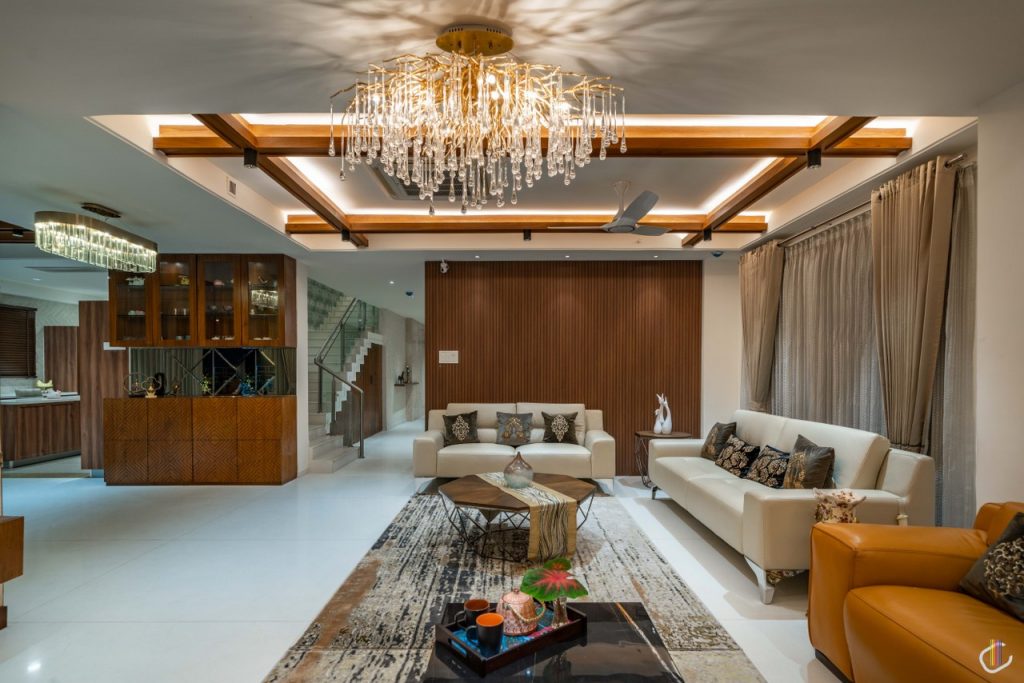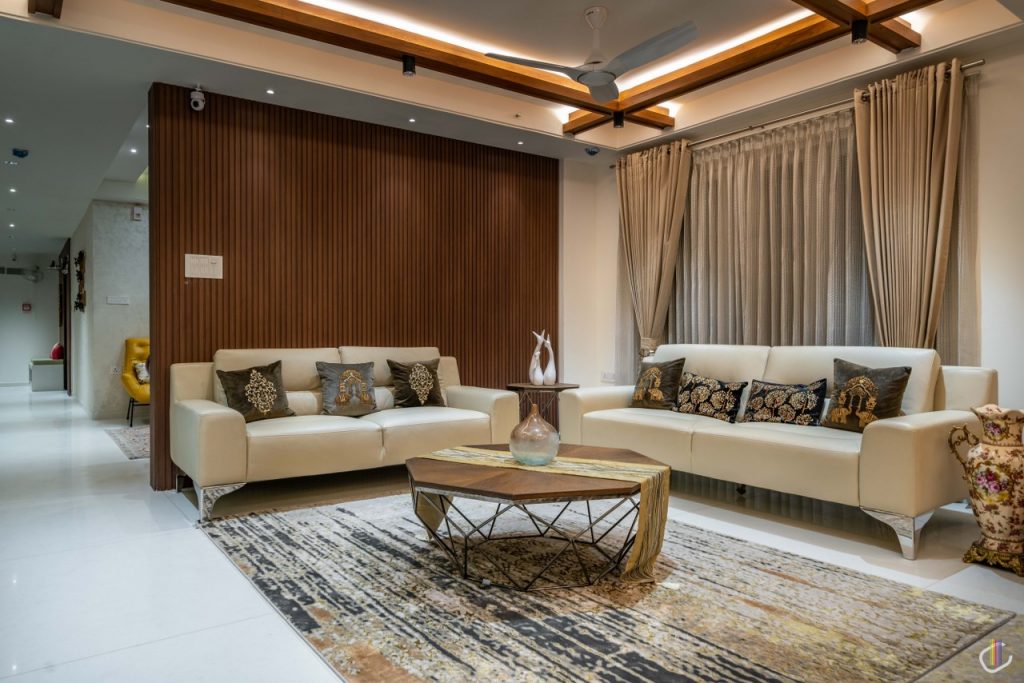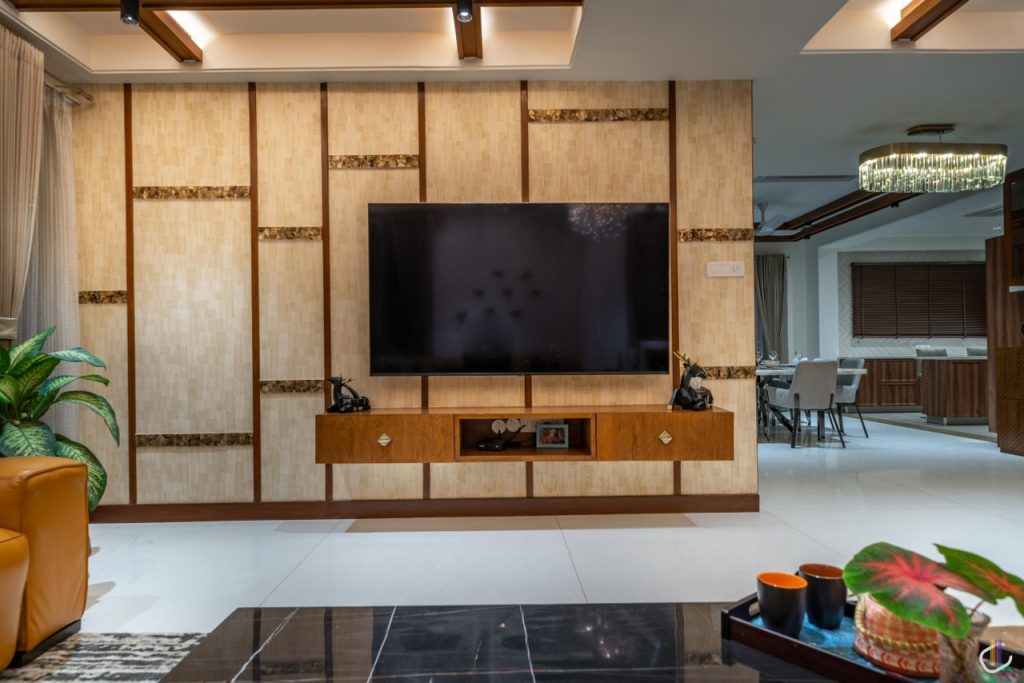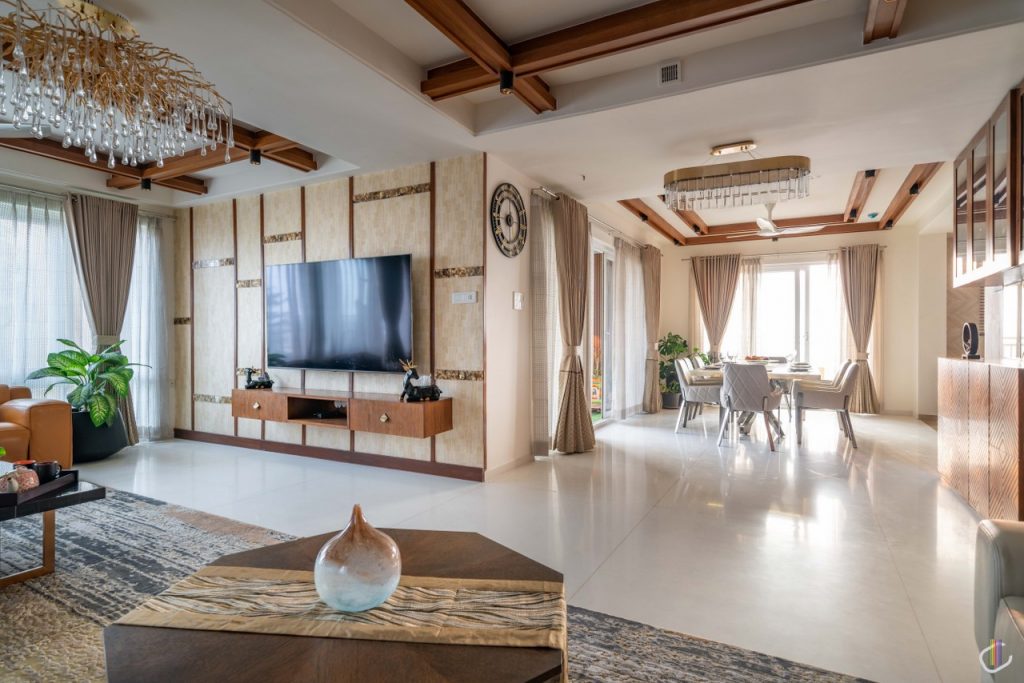 The open Dry Kitchen is modular with inbuilt appliances which gives a minimalistic look and we have a wet kitchen also for the typical Indian cooking leading into a store room.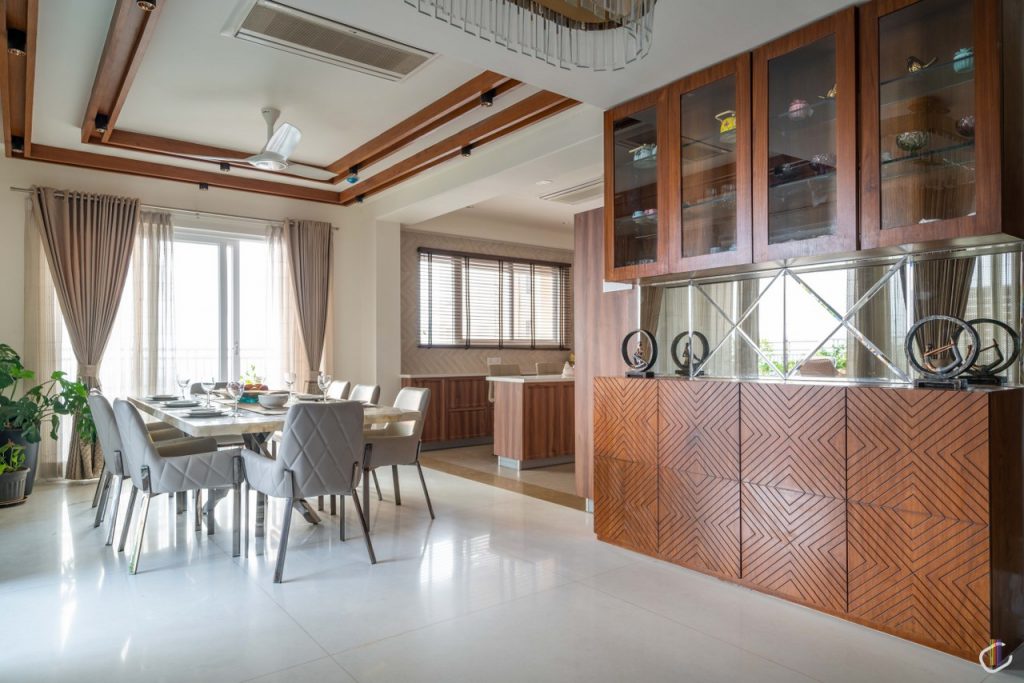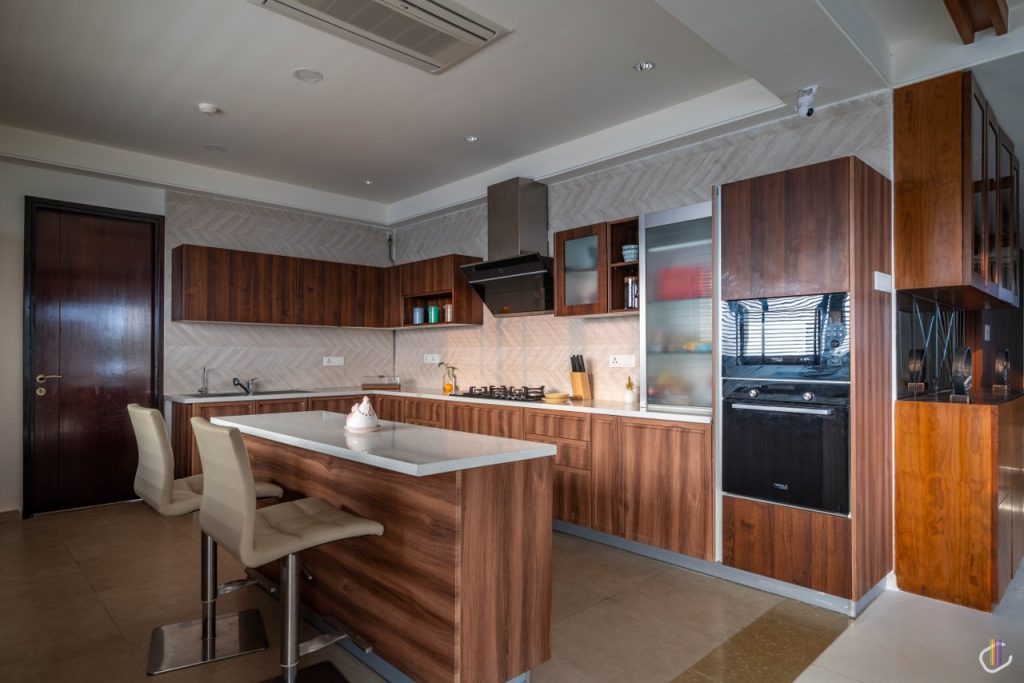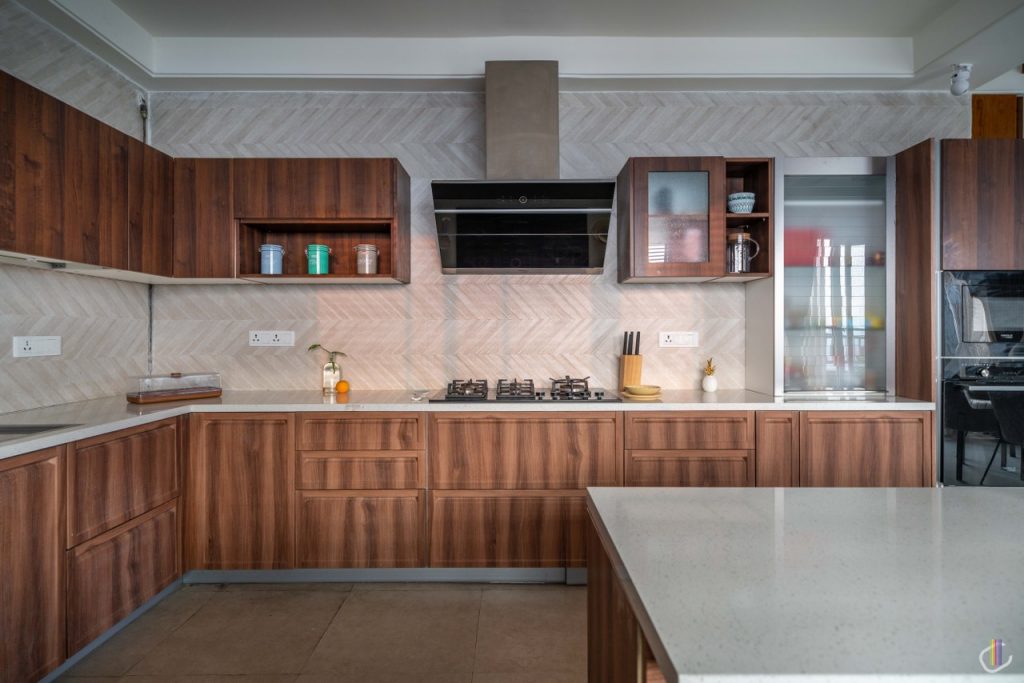 The main terrace landscaping is done to provide a cozy sit-out with comfortable sofa seating, mosaic tiles studded planters and a combination of wooden deck flooring and artificial grass.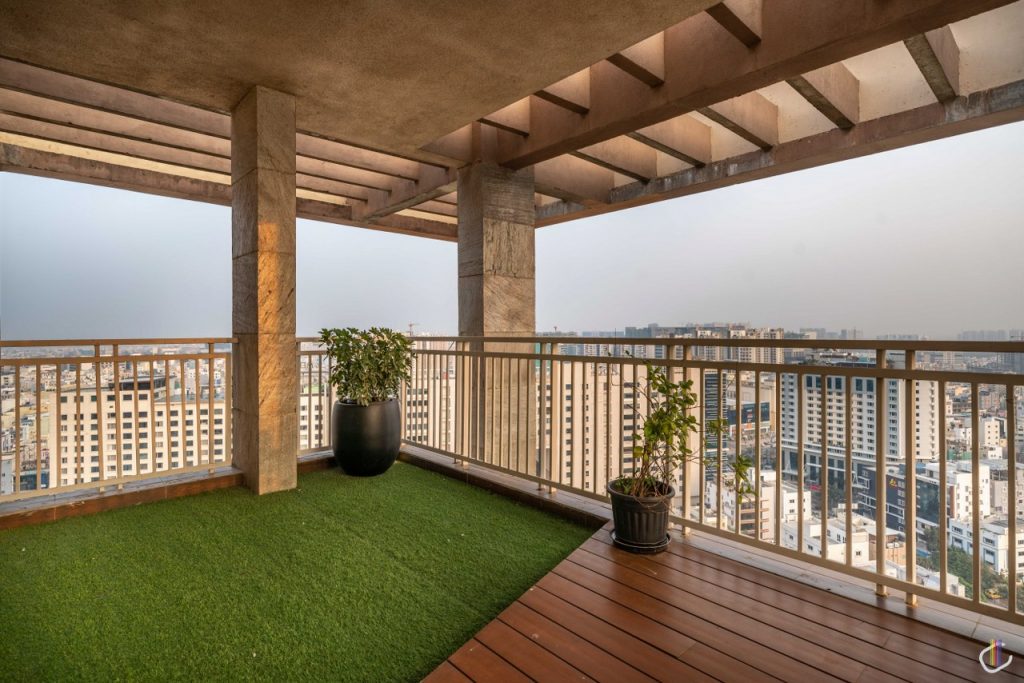 The staircase area has a blue classic print wallpaper with a white panel as a base for the double shooter lights fixed forming a sort of modern art when switched on. We have created an artificial window to add to the vintage look of the staircase area.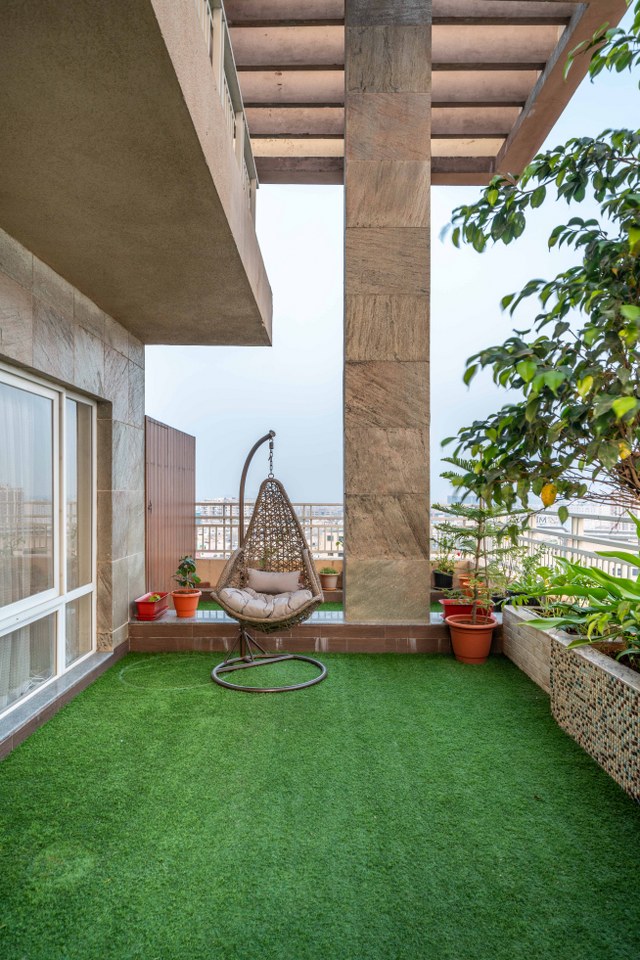 The bedrooms are all designed with warm color schemes with cozy sit-outs in the respective private balconies. All beds, side stools, TV Units, Study tables, etc are made in-house. We added a skylight-roof in parents' bedroom as they wanted a lot of natural light to come into their room making it look even more bright and spacious. The entertainment room has a bar cabinet designed with alabaster which forms an elegant backdrop to showcase client's fine wine collection.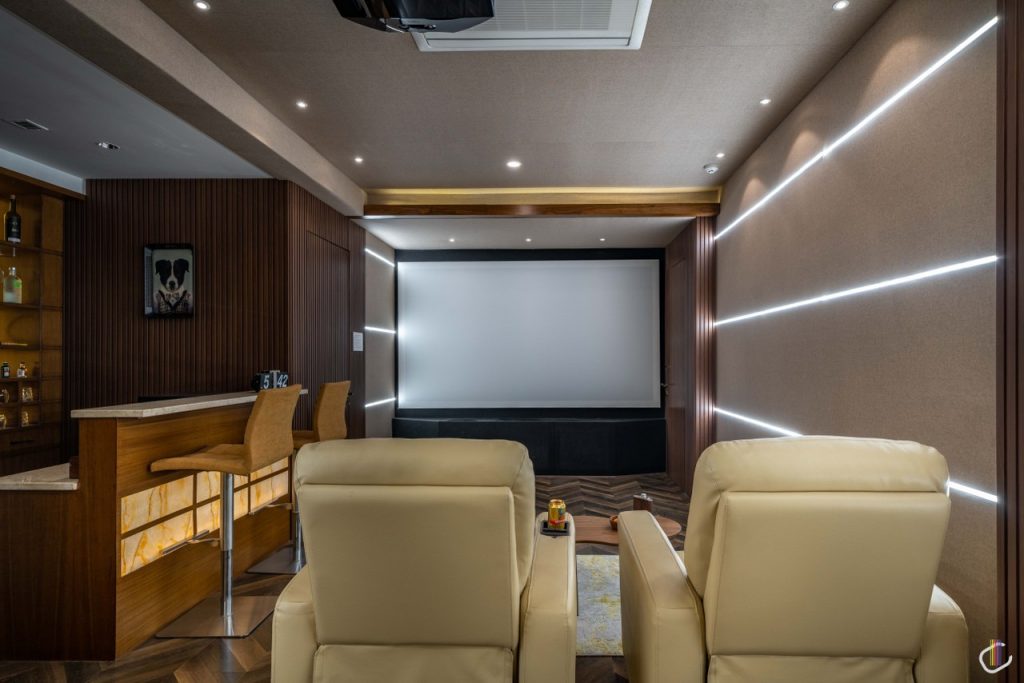 The kid's bedroom is designed in multi-colors in a pastel palette. The wallpaper is customized and the colorful paint strips add brightness and playfulness to the room.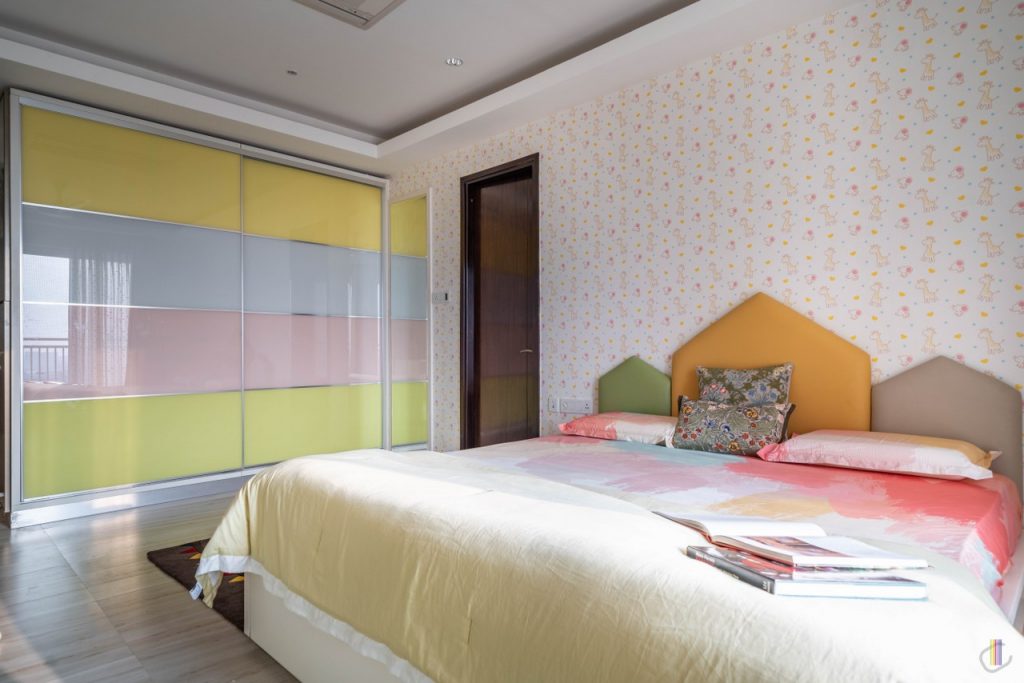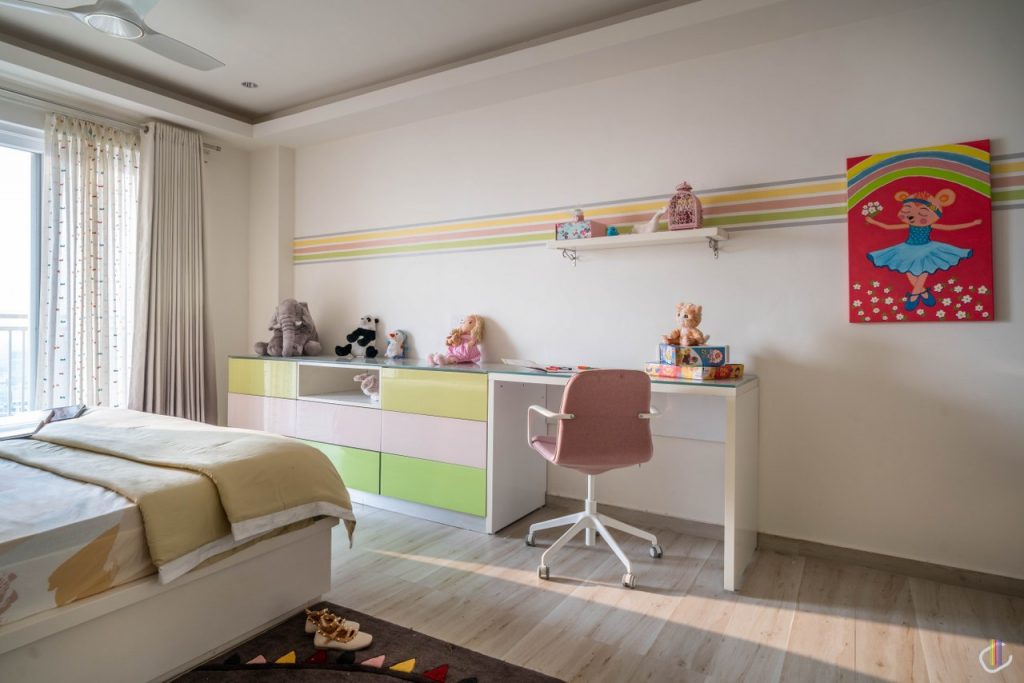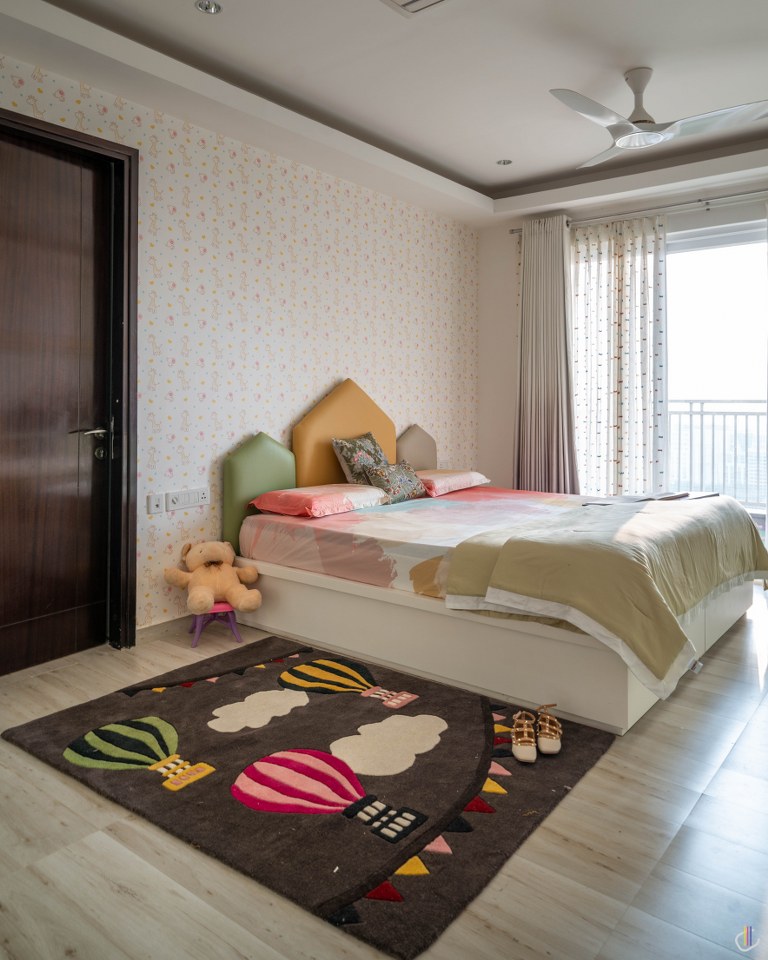 The Master bedroom has a level play in wooden flooring – adding a hint of class and uniqueness to the room. The walk-in-wardrobe has modular wardrobes with in-built sensory lights and a black tinted glass finish on shutters.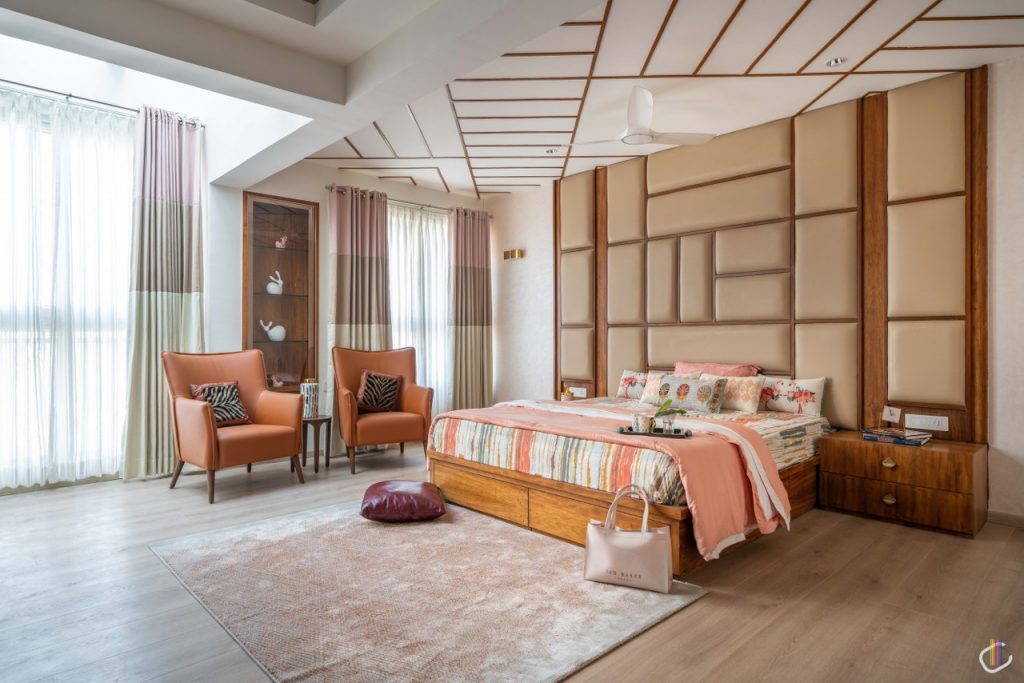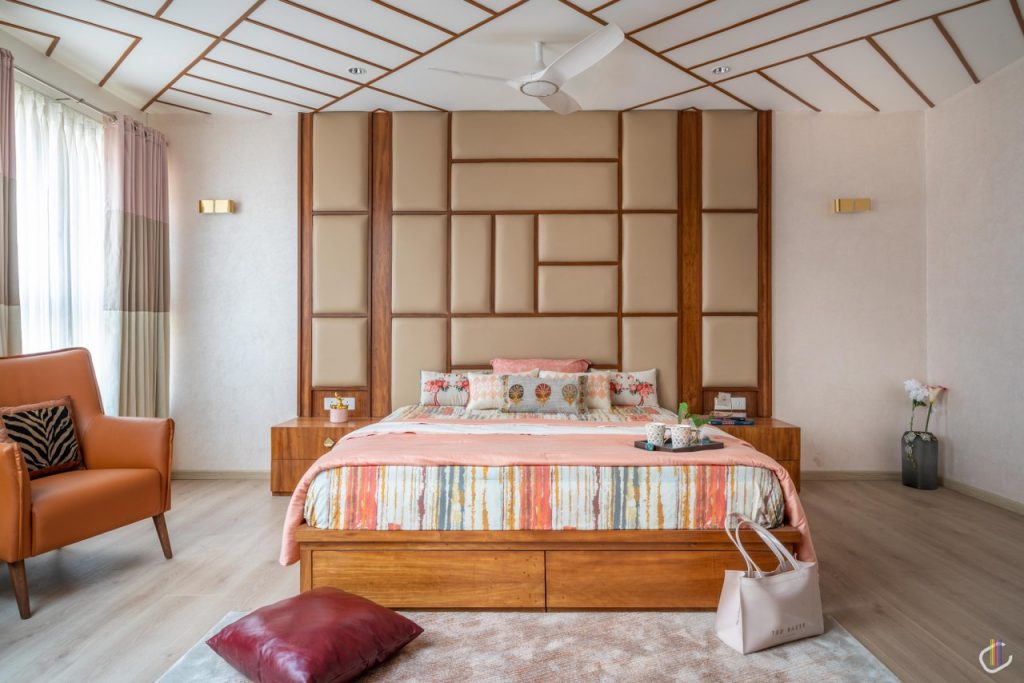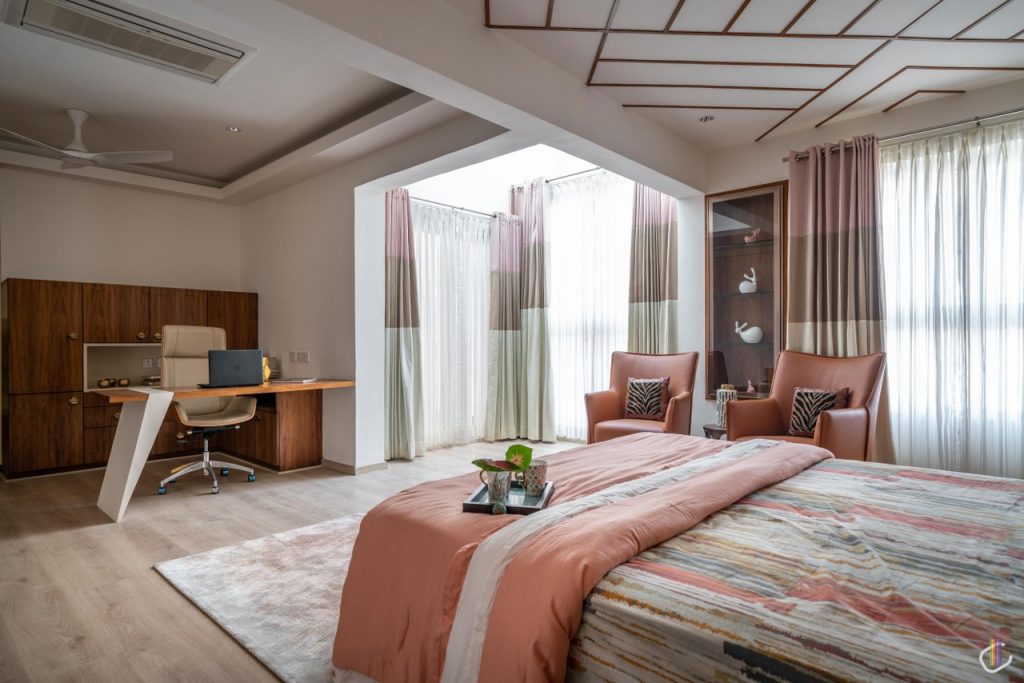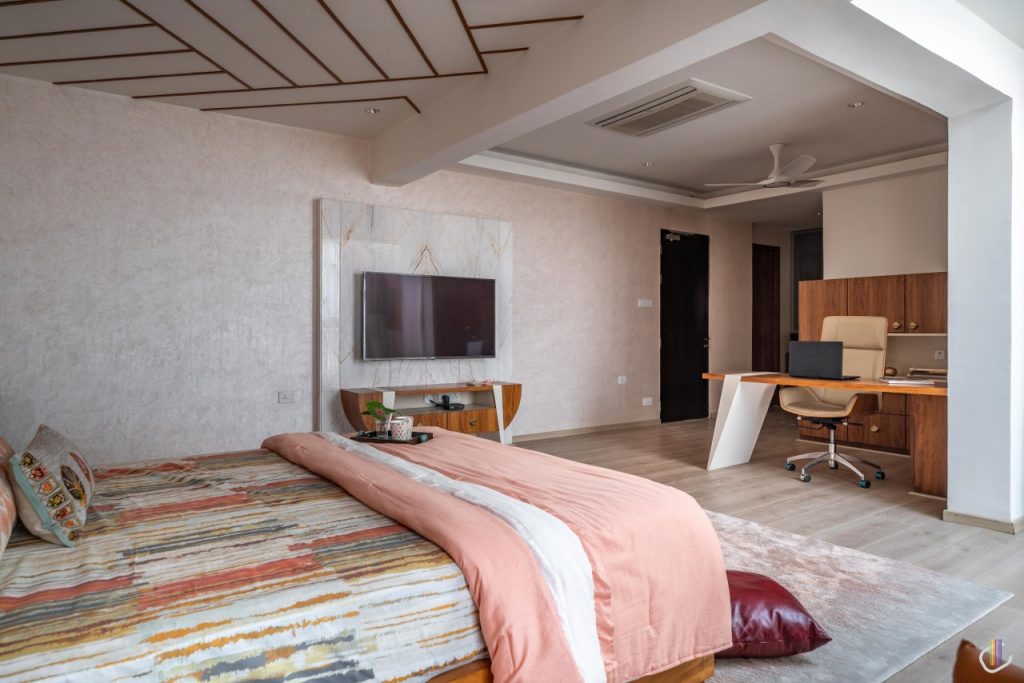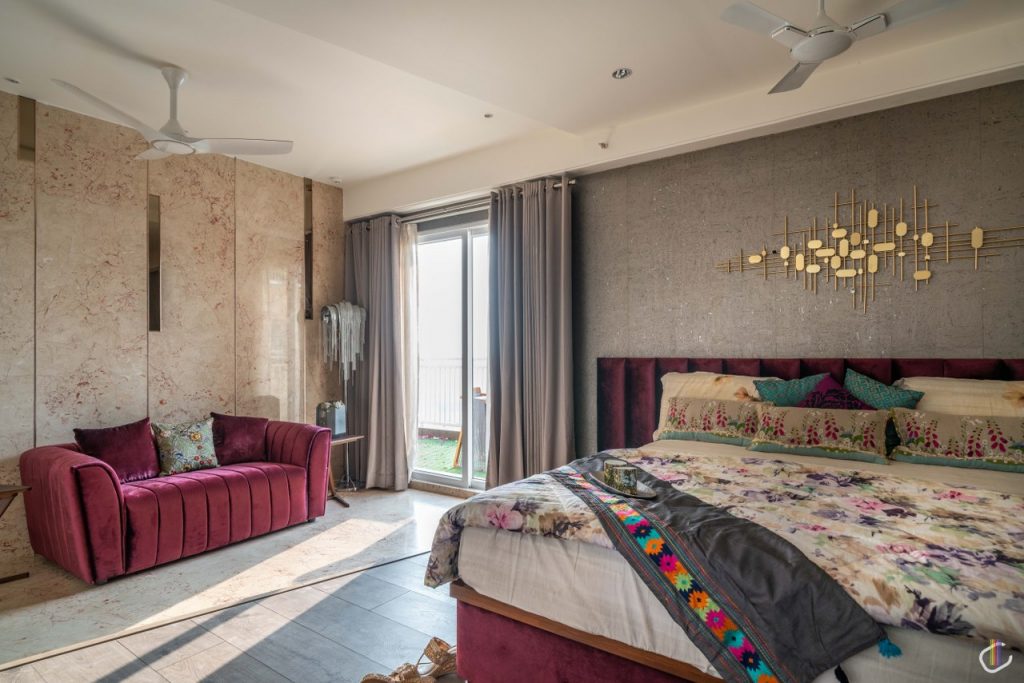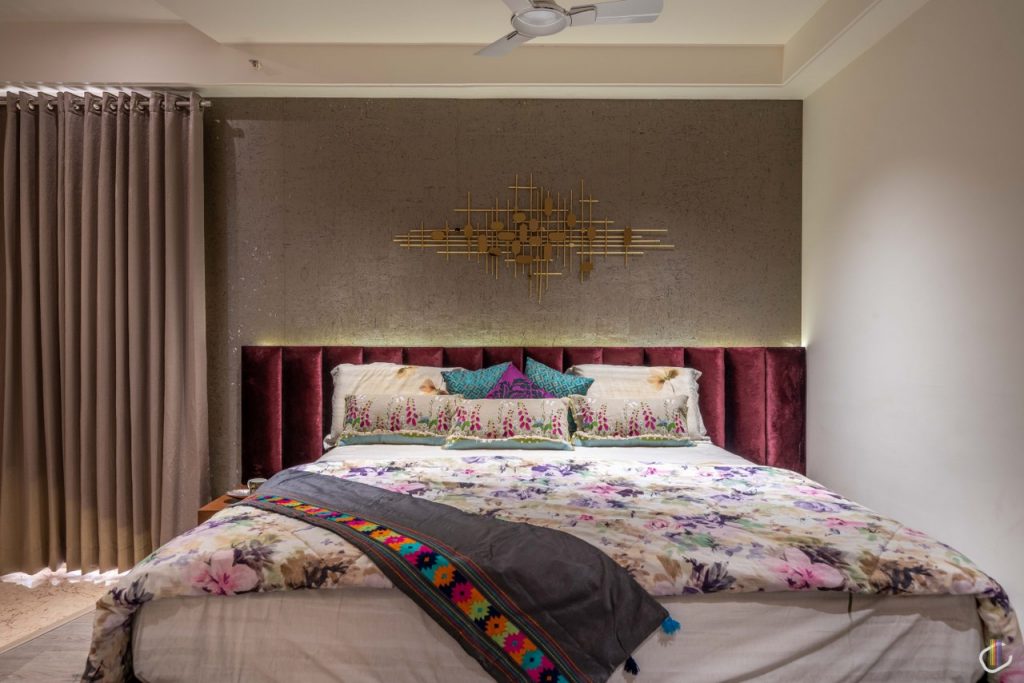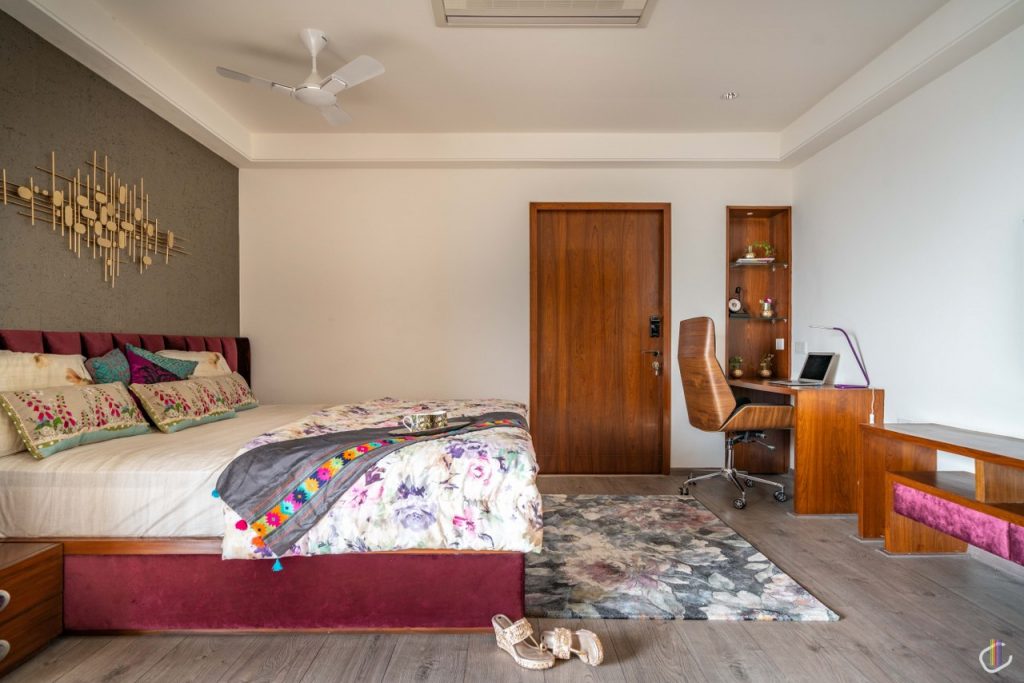 This home has been done with the efforts to accommodate the client's wish list with functionality. It has turned out exactly how the client had envisaged it to be like. This project has been very close to our hearts as it turned out the way we expected without any compromises in design and functionality.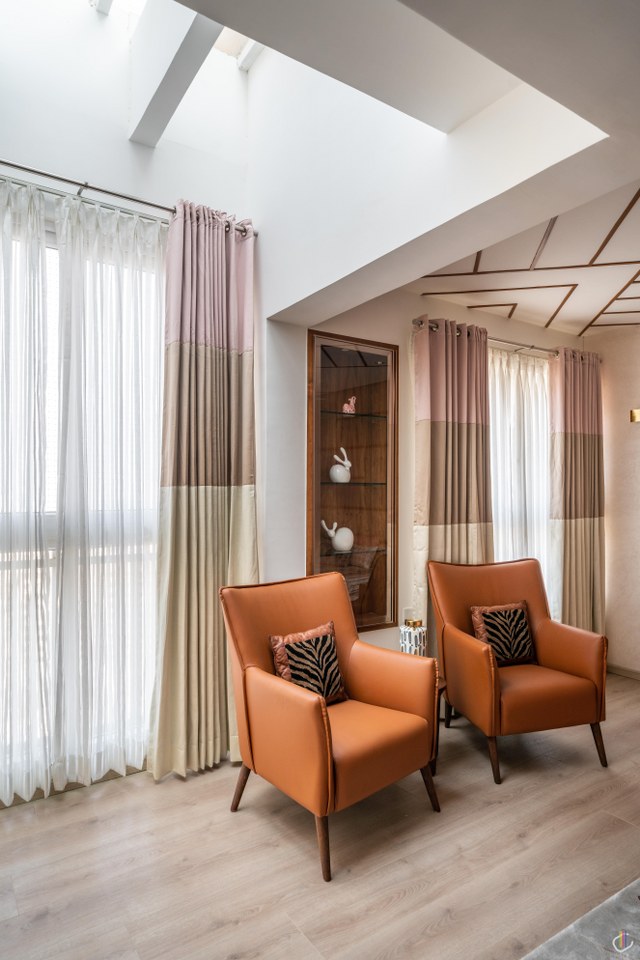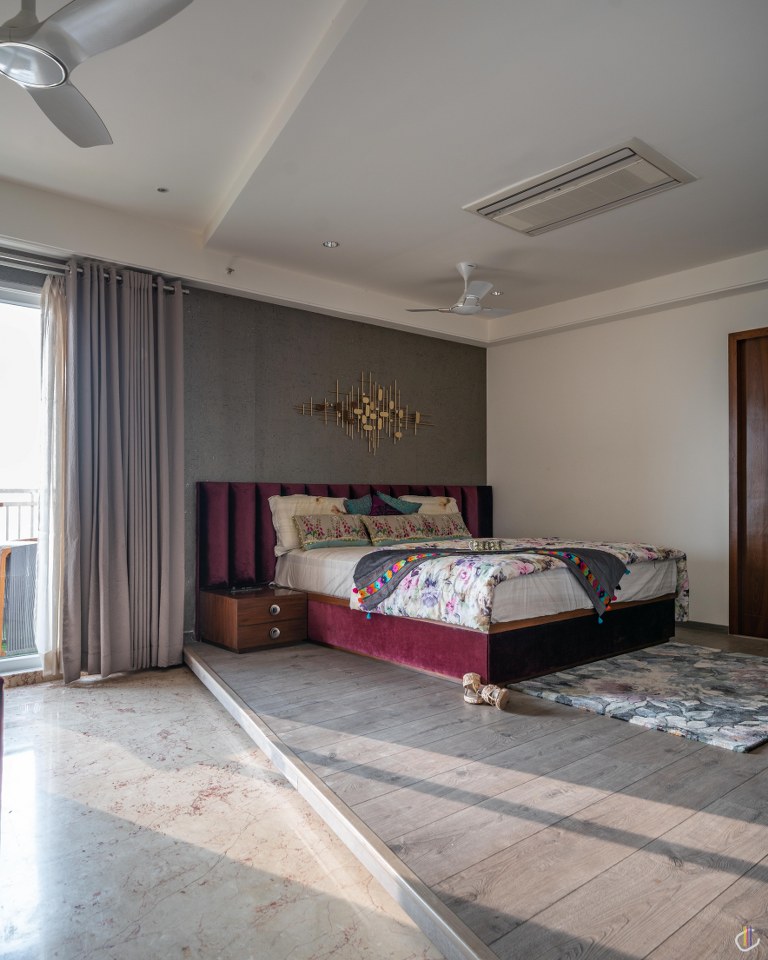 FACT FILE:
Designed By: The Canvas Design Strokes
Designers: Anjali Sahni & Komal Agarwall
Project Type: Residential Project
Project Name: Sky Villa- Duplex @ The Botanika
Location: Gachibowli, Hyderabad
Year built: Aug 2020
Size: sq feet: 9000 sft
Photograph courtesy: Ricken Desai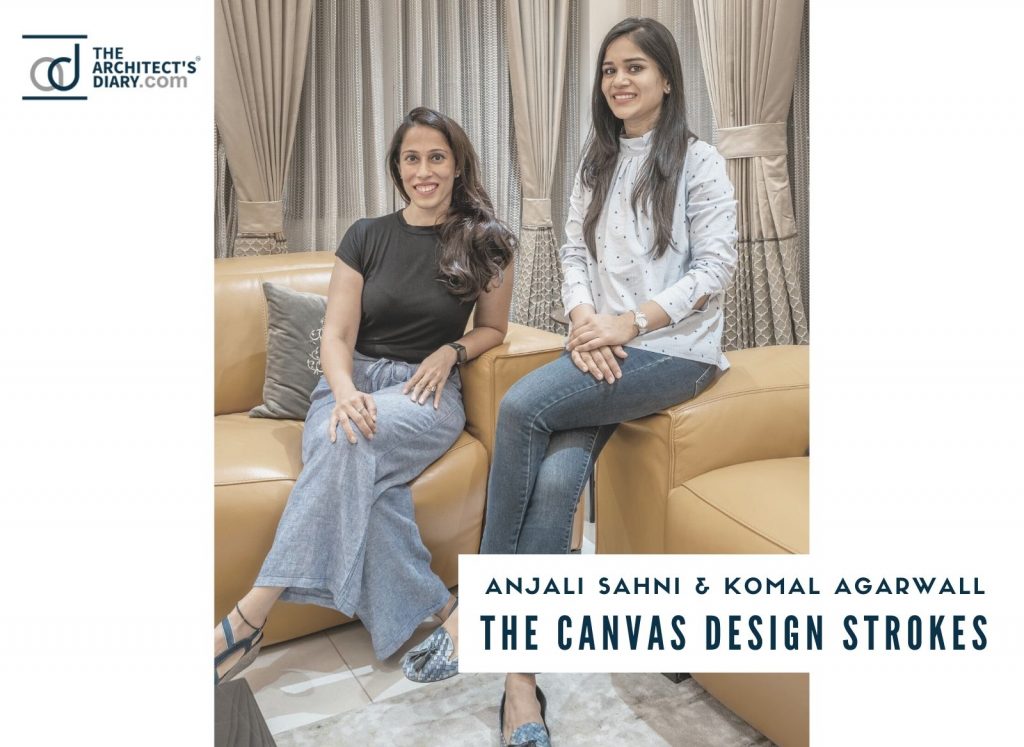 Website: http://www.thecanvas.in/
Facebook: https://www.facebook.com/The-Canvas-Design-Strokes
Instagram: https://www.instagram.com/thecanvas_designstrokes/