&nbsp
Distinctive Yet Harmonious Apartment Interior | Mind Manifestation Design  
The client would be shifting from a landed house to an apartment and had a clear vision of what all he wanted and required. Few highlighted requirements were large storage spaces and creative furniture which would double up as storage spaces and serve the purpose of being both aesthetically appealing and useful on a regular basis.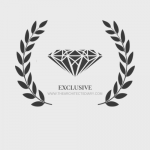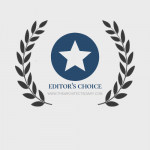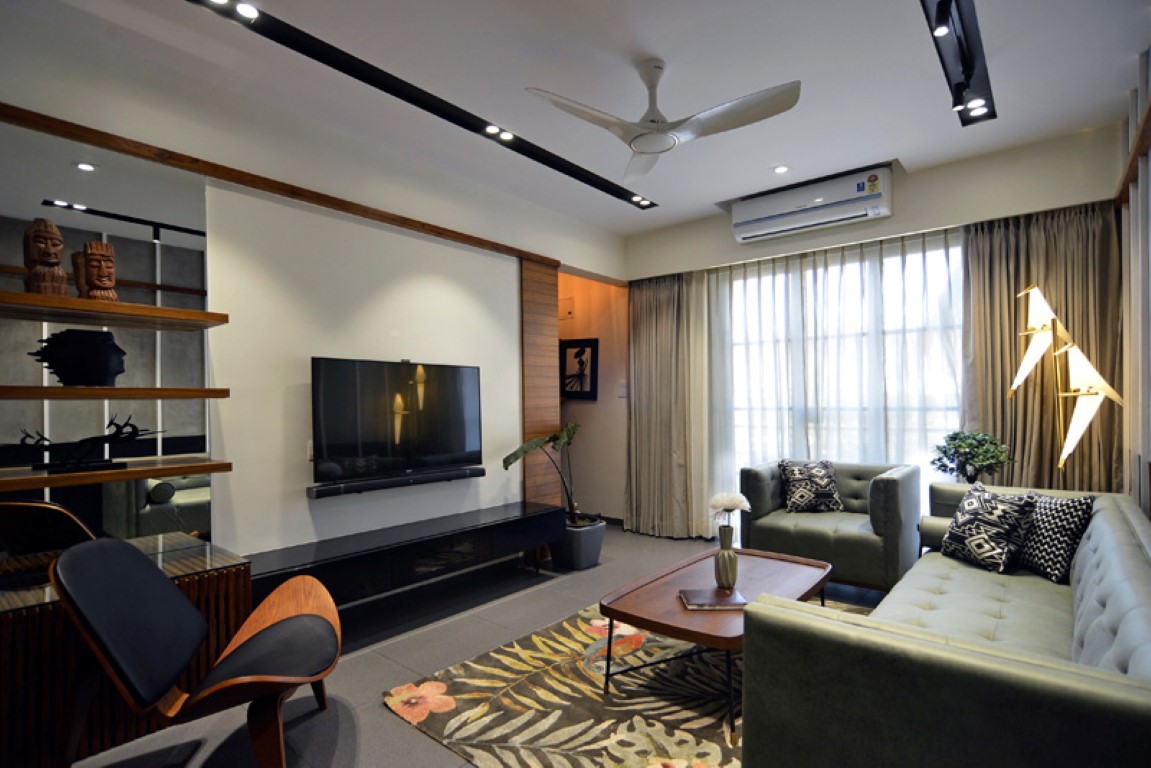 The lime plastered wall with vertical fins in teak prepare a canvas that sets the mood for activities in the whole house. It could be rightly said that this wall forms the highlight of the entire house as it is a very bold part of major circulation in the house giving a massive, artistic and fresh feel to it.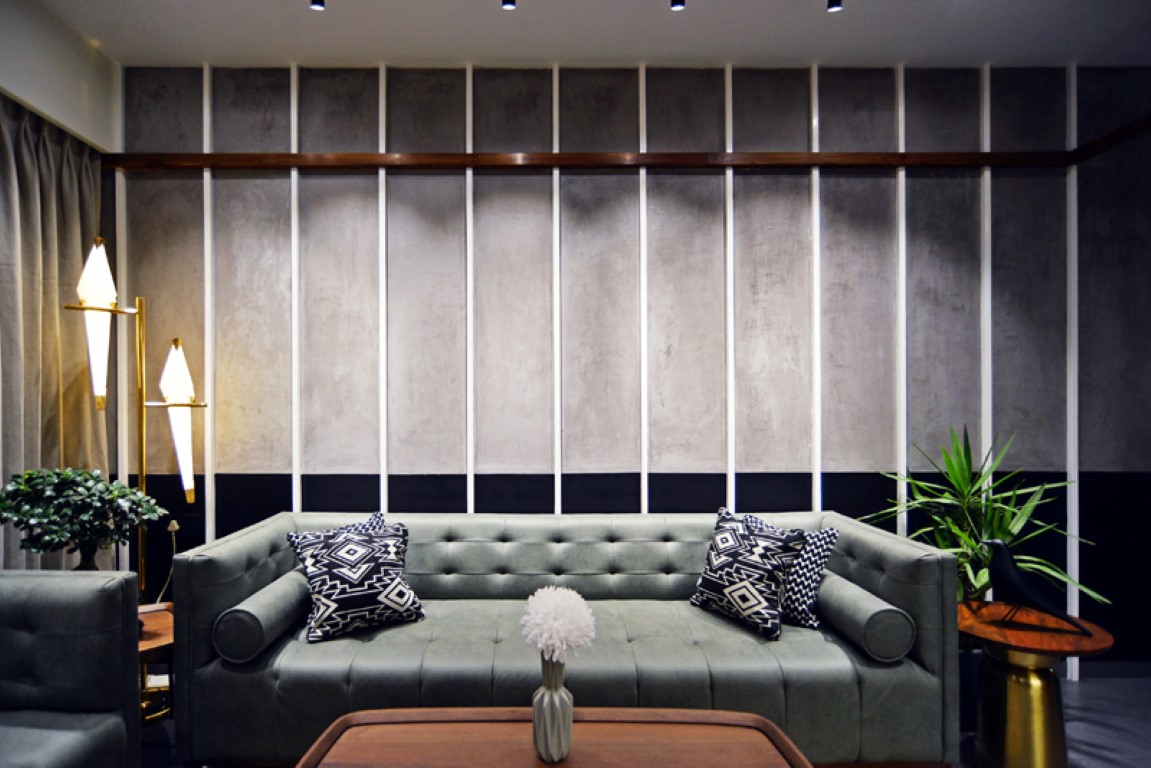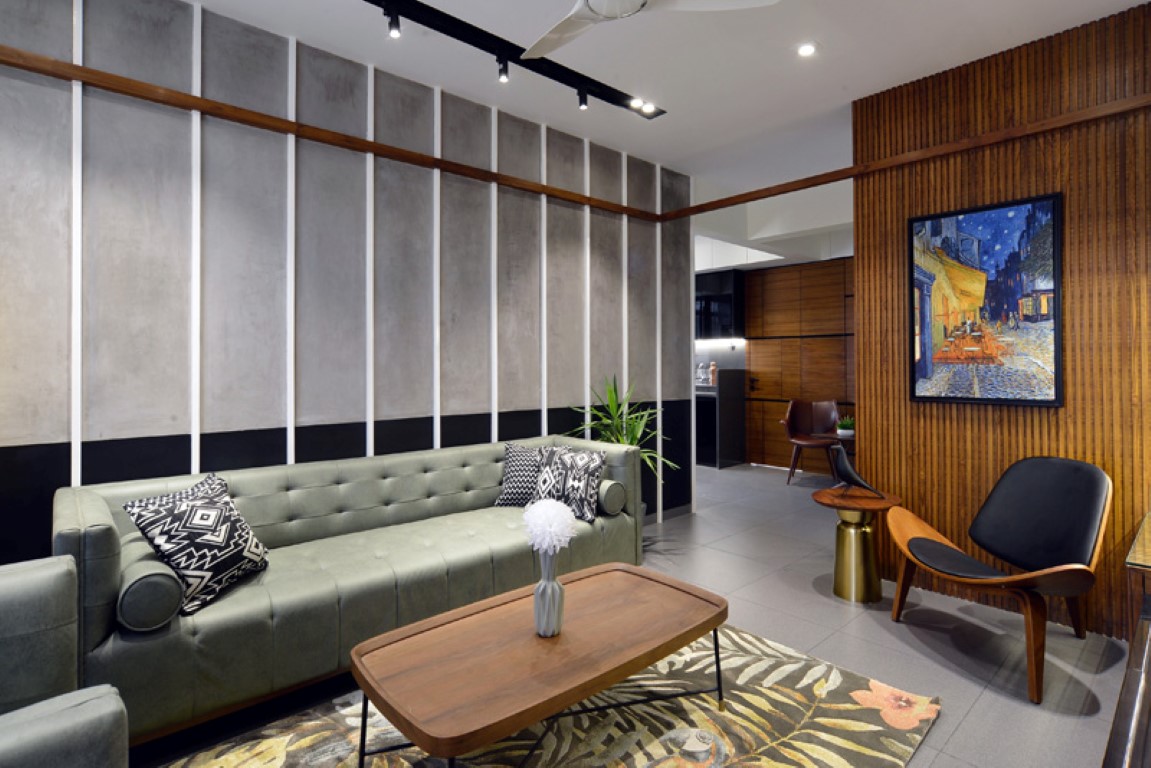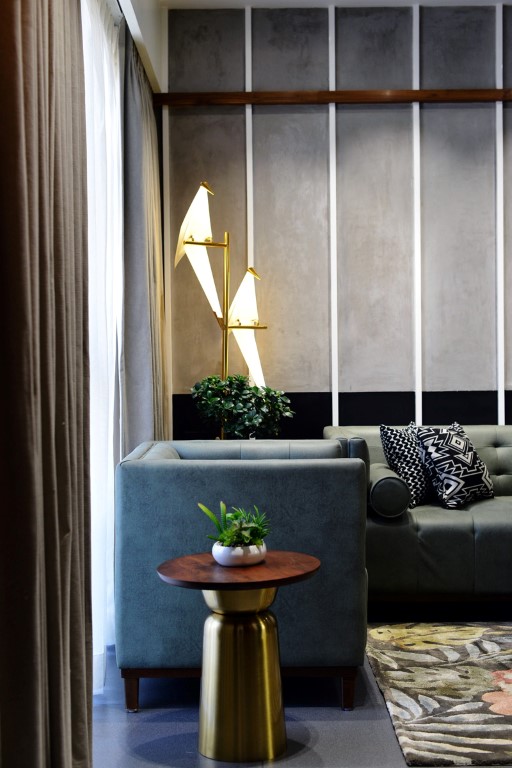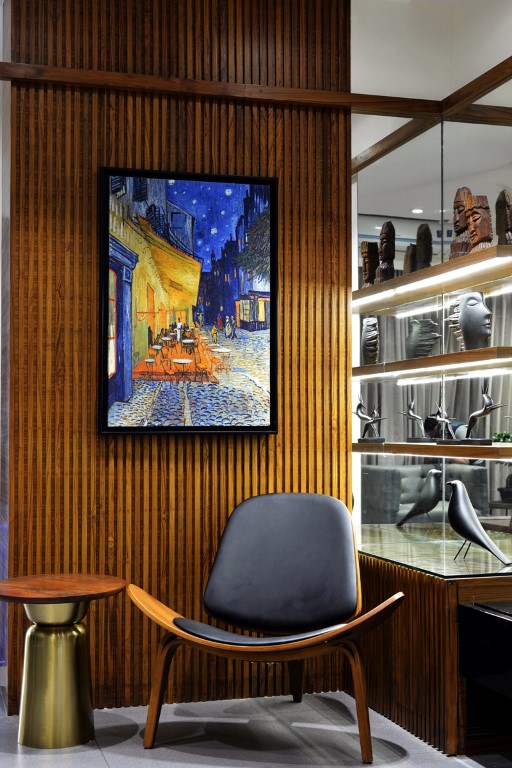 Considering the usage and user preferences in various spaces, distinctive yet harmonious colour palettes are used in 3 different areas of the house. The progression started with the conversion of 4" internal partition walls to deeper operable storage units in order to fit in the desired stowage requirements of the client.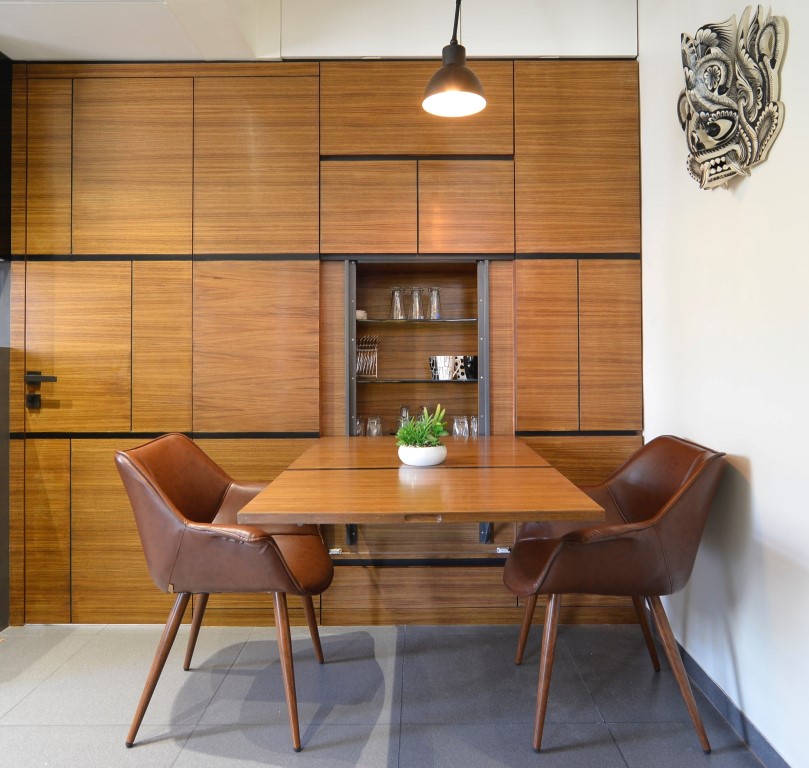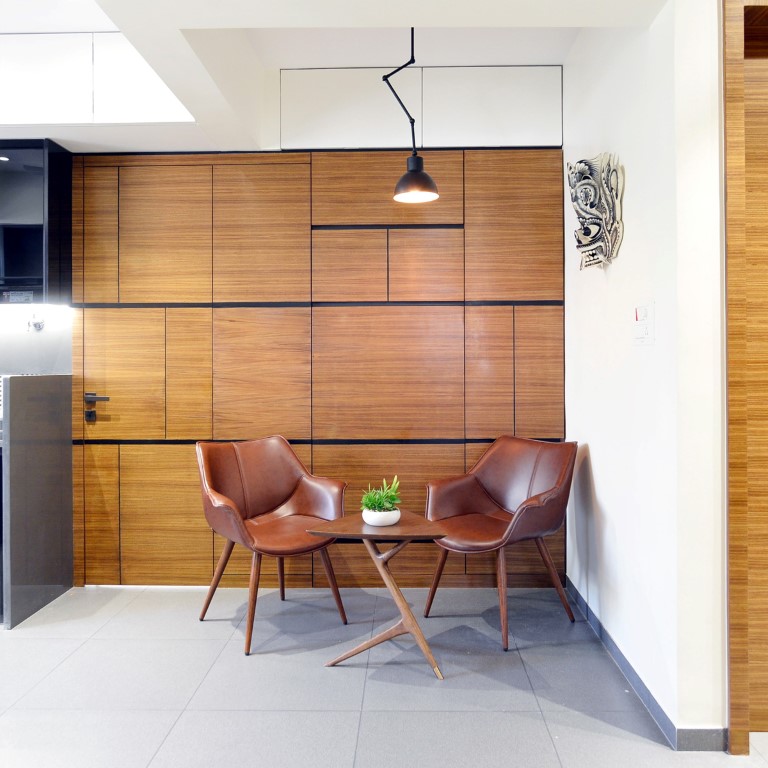 Use of angles and Fold-ability of varied functions in order to fit in the multiple required activities in the compact space plays the significant role in formation of this house.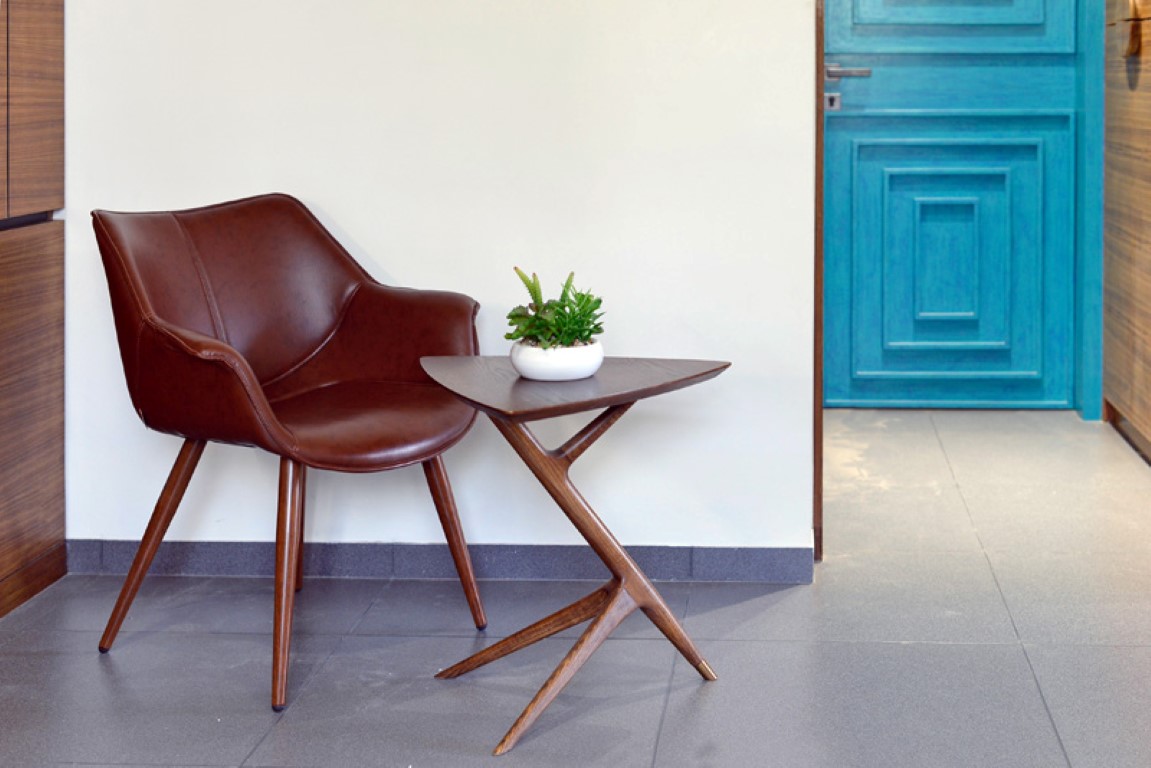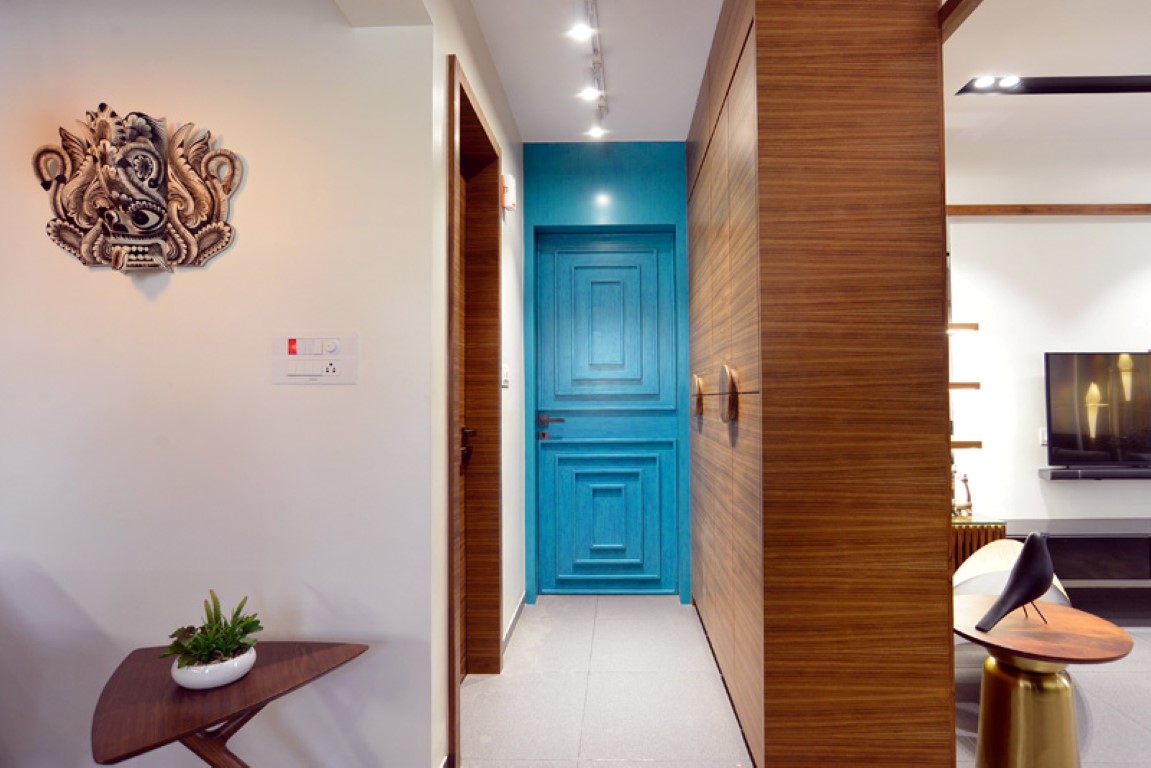 The colour palette has been kept meek with limp plastered walls teak wood cabinets and the dark floor which flows throughout the common areas. Compact bed areas are kept distinguished with the colour palette suiting the user preferences and usage. Use of indoor plants gives a fresh vibe throughout the house creating the feel of tropical indoors.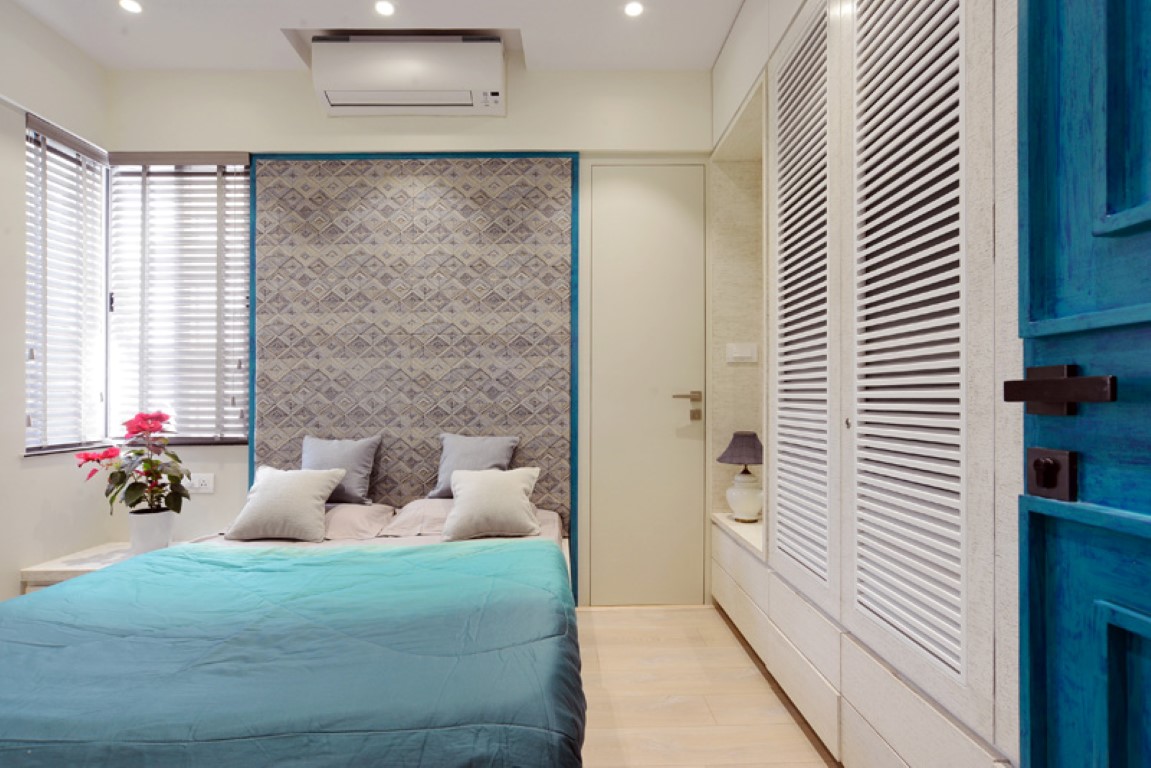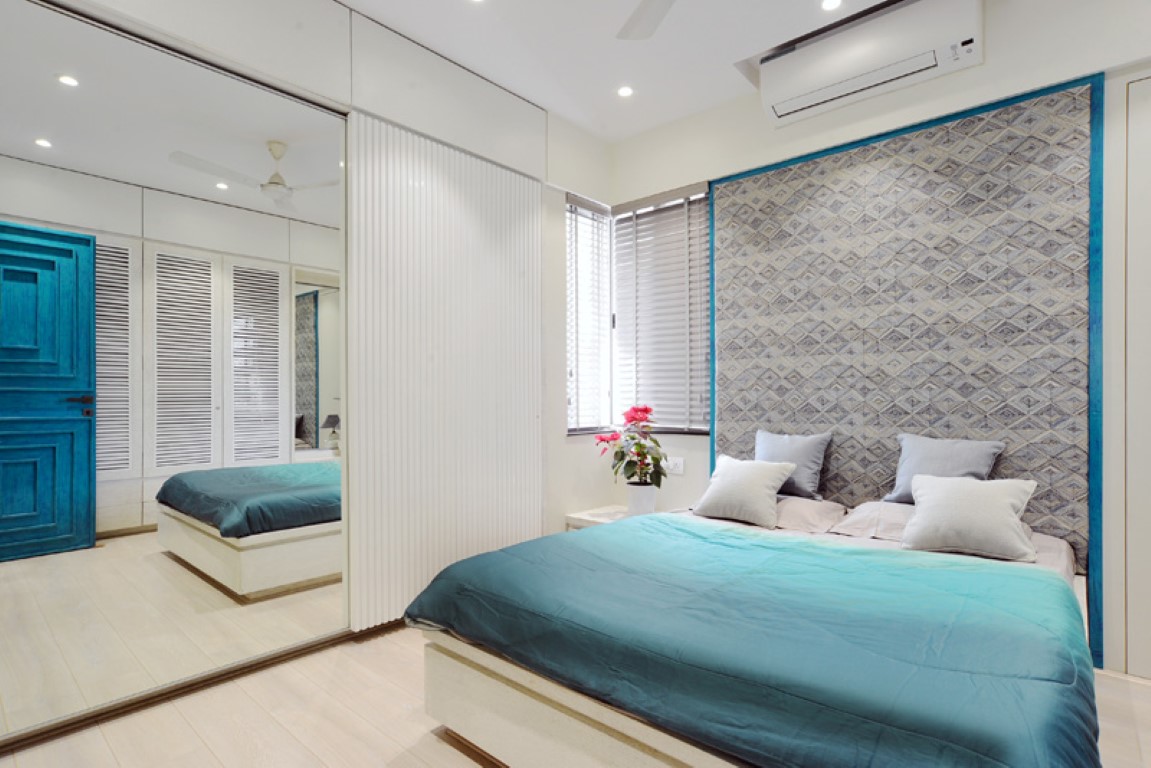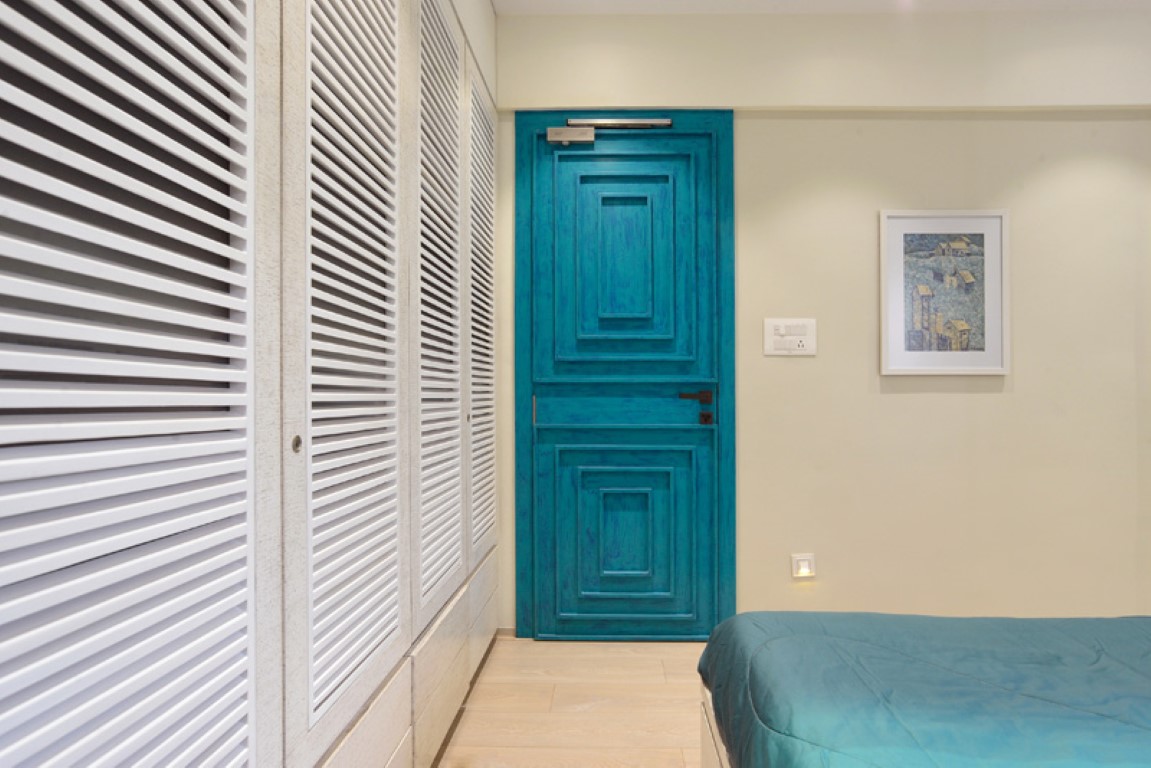 A Santorini inspired bedroom including a blue and white colour palette lends the element of peace and tranquillity to the space.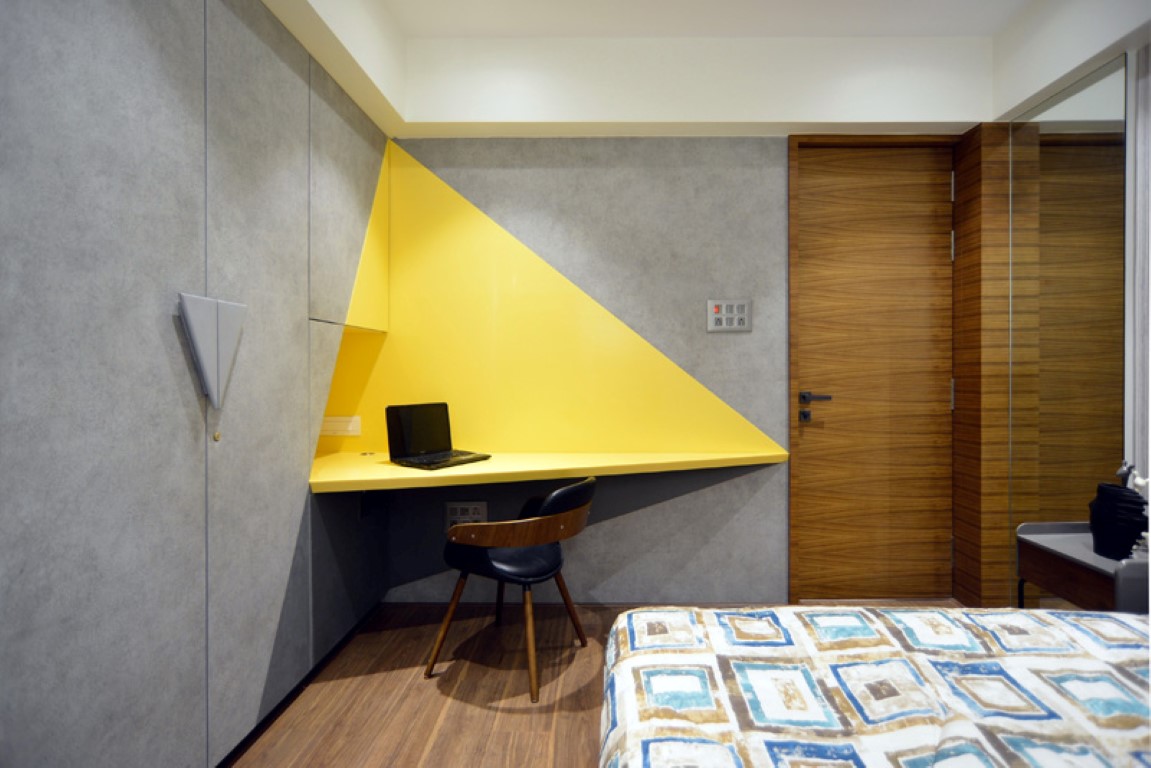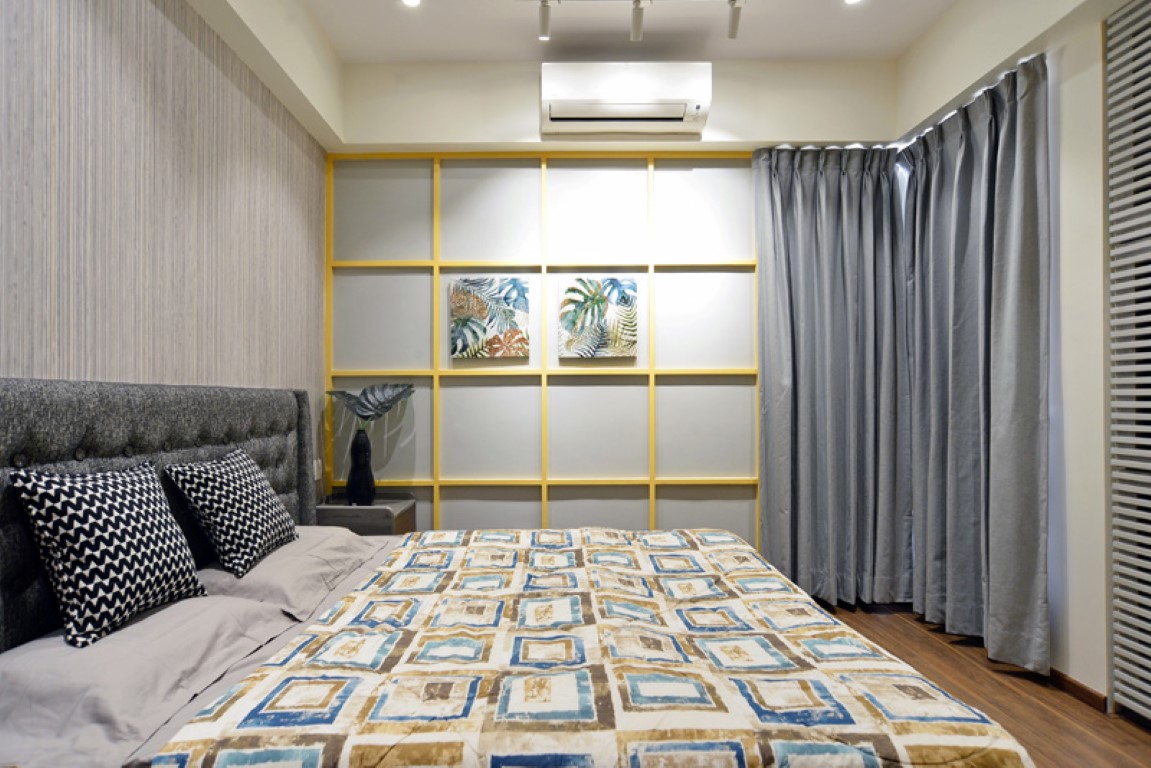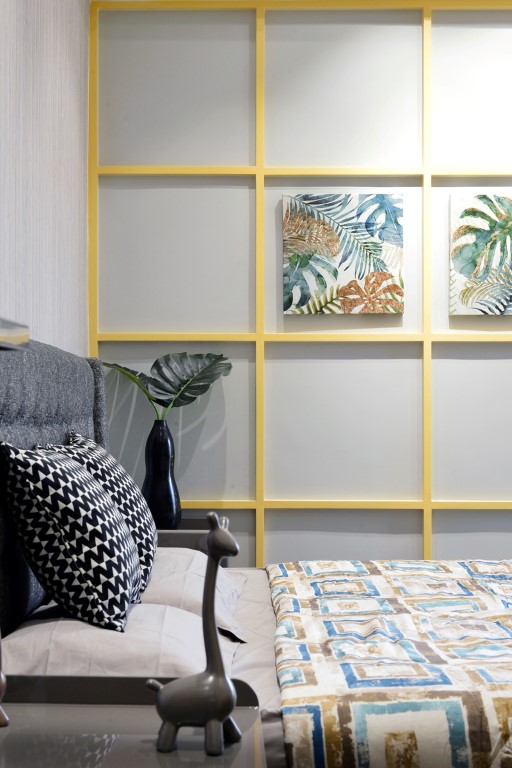 The best use of space is showcased in the son's bedroom with a study unit carved at an angle with the walls forms an interesting composition with only the required amount of protruding furniture.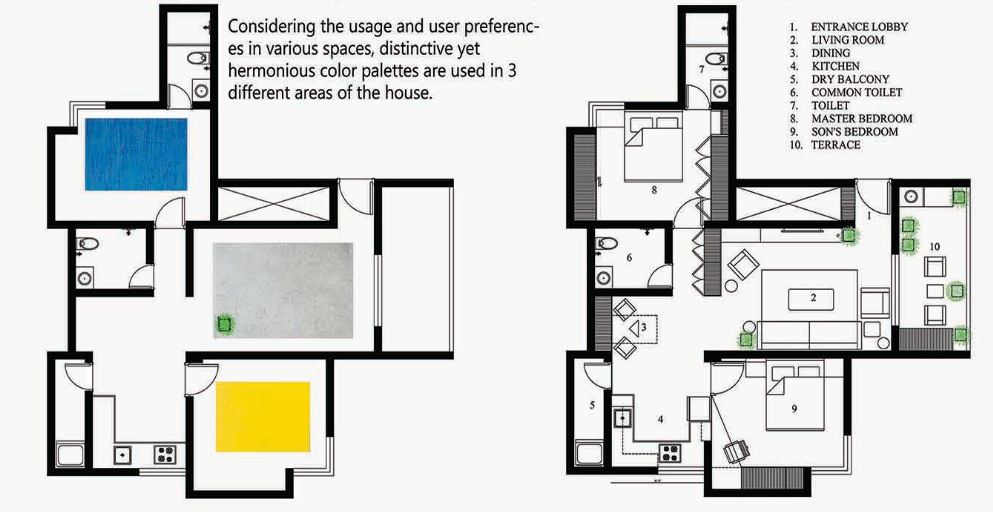 Facts File:
Firm: Mind Manifestation Design
Carpet area: 650 sq.ft.
Location: Ahmednagar, Maharashtra.
Photography credits: Mr. Nachiket Gujar
Principal Architects: Ar. Anand Deshmukh, Ar. Chetan Lahoti