An expression of materiality and flexibility, the statement seating are symbolic of the brand, its product and its usability. With these iconic illustrations in a retail design space, a buyer tends to broaden the perspective, and also introduces to the modern day crafting techniques and technologies. These pieces challenge the notions of traditional choices and selections without losing on functionality and aesthetics. ~Yamini Vaswani
Maruti Sales Corporation is owned by Mr. Ramesh Patel, who is a merchant of timber and veneers in Central India. It is one of the biggest and well-established businesses which is unique in the quality and variety of products that it offers to its clients. MSC is located in Raipur, the capital of Chhattisgarh. Keeping in view the appreciation for design tactics, this retail design office is designed to a T. Spread across a whopping 18,000 sq.ft., this showroom has a striking façade.
Display of Wood Craft through Modern Techniques and Technologies in this Raipur Retail Design | I Designs
Visit: I Designs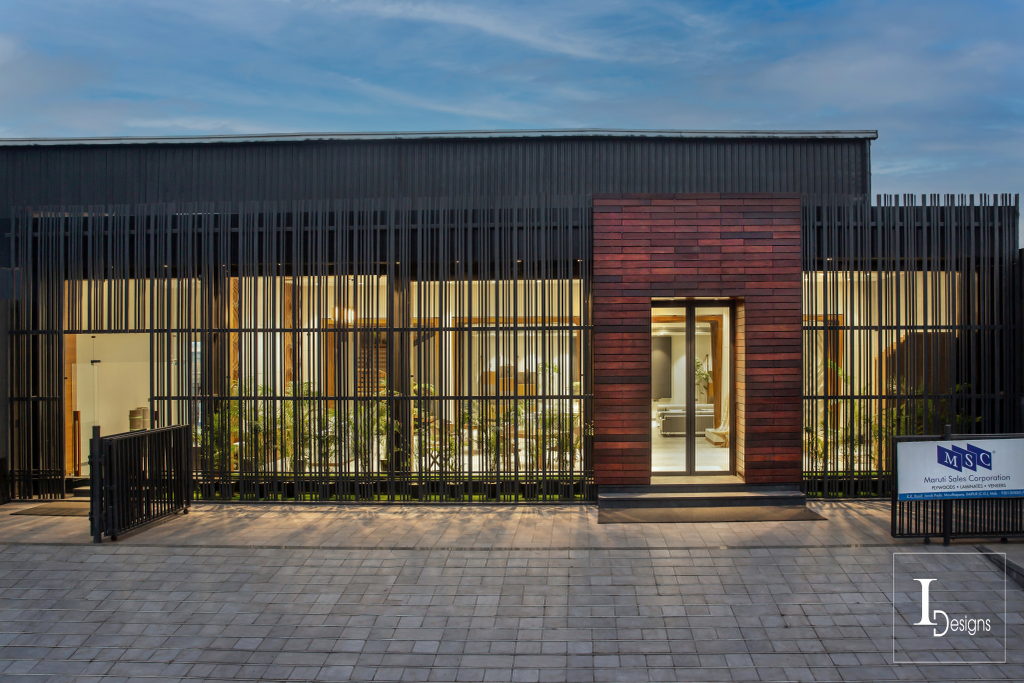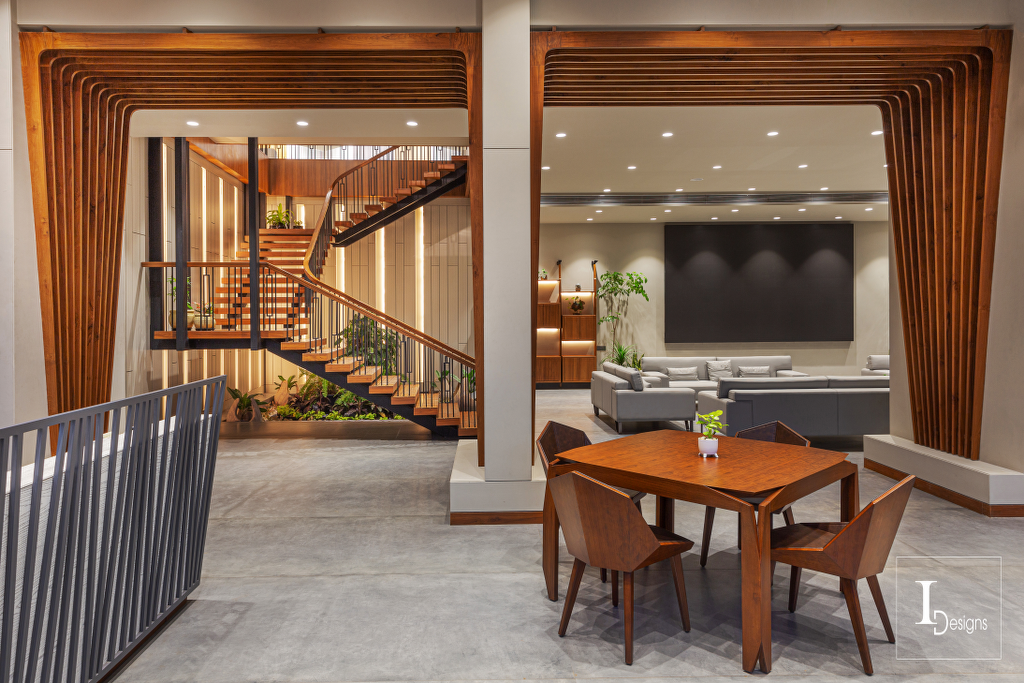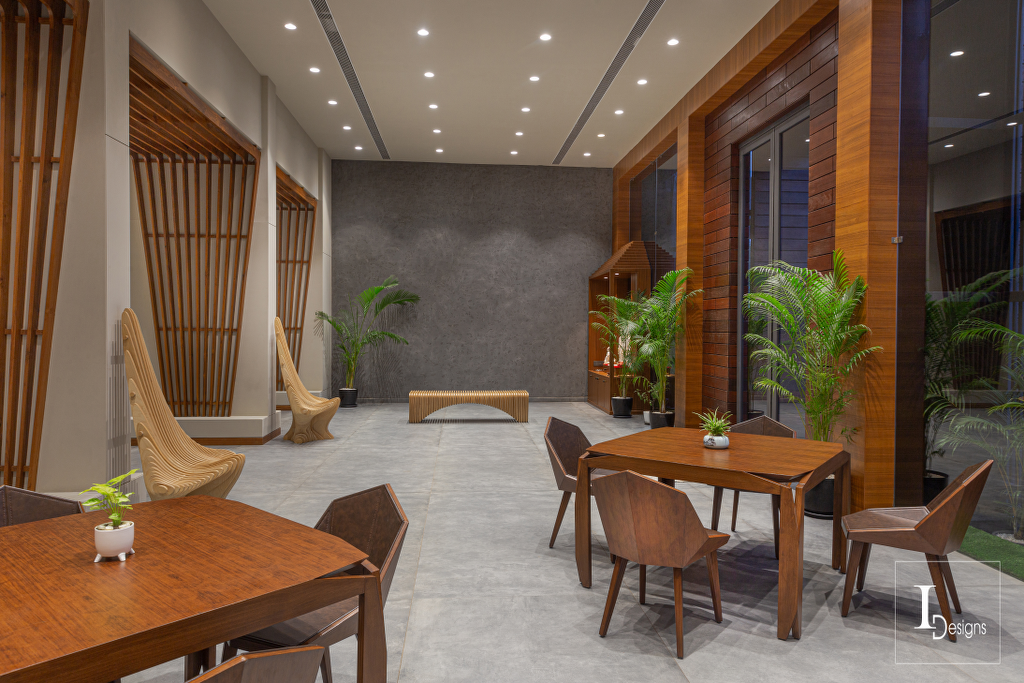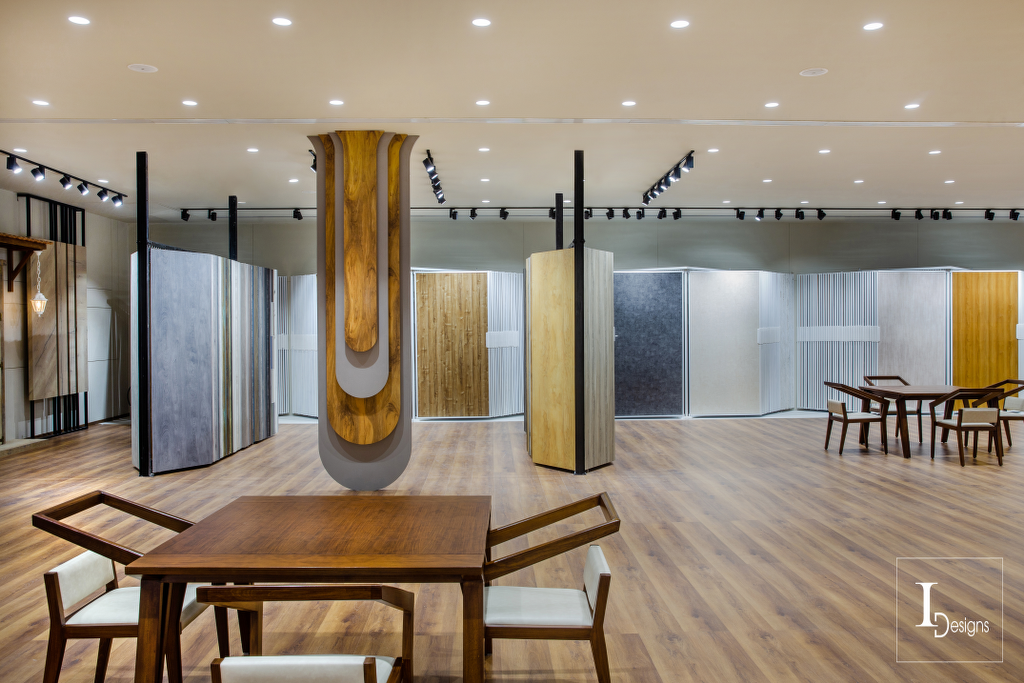 The office has a cozy waiting area and an uber-trendy studio room which makes this place distinctive. MSC, with this new workplace, is open to serving clients with the best products and services.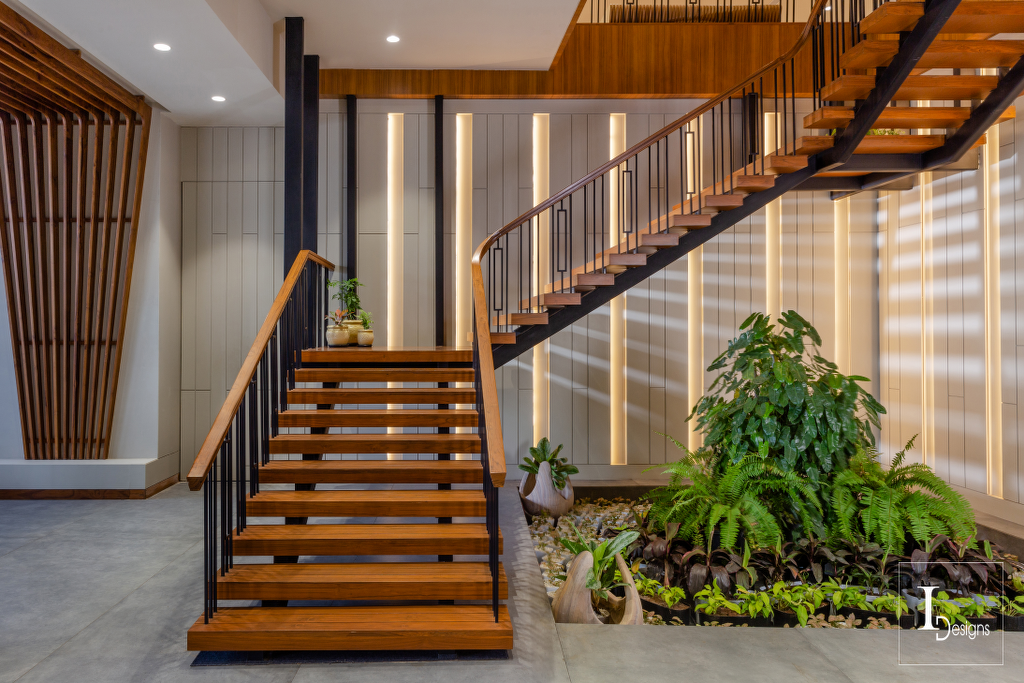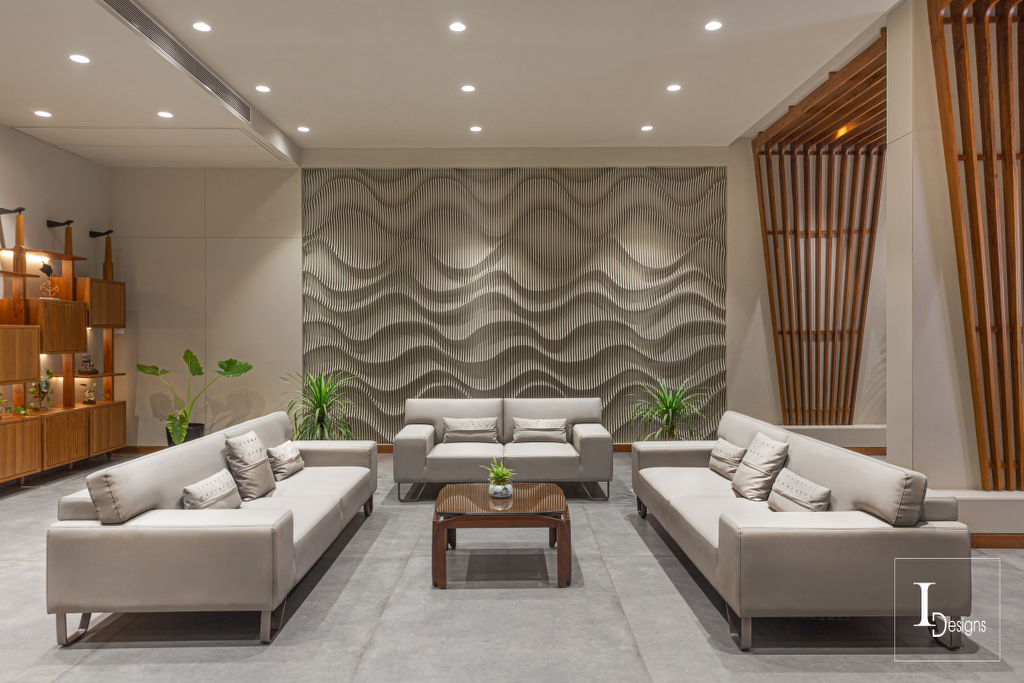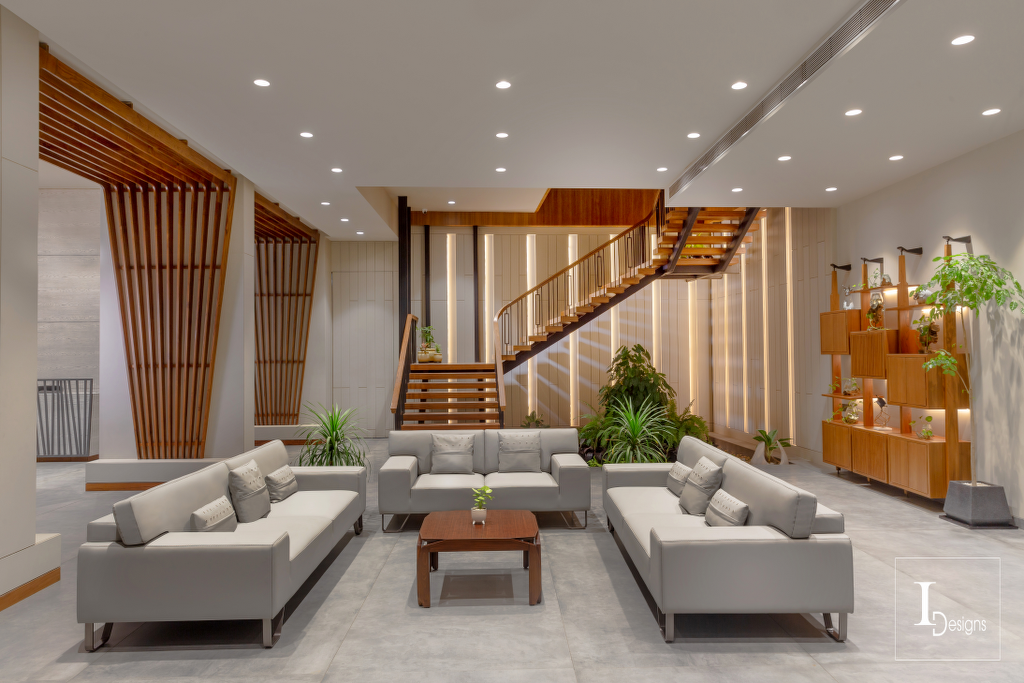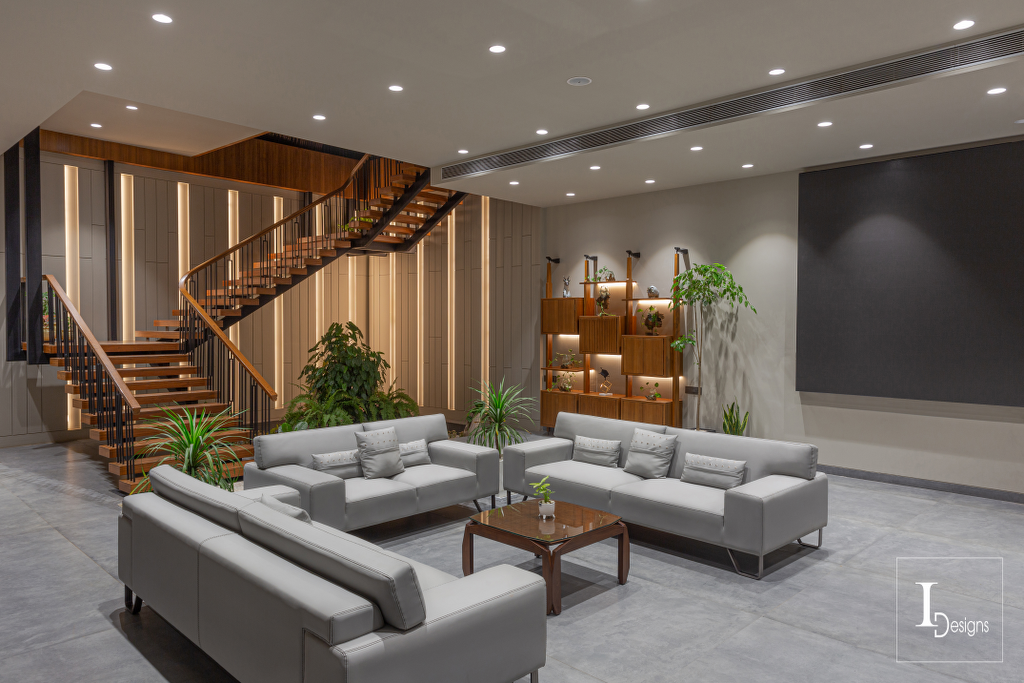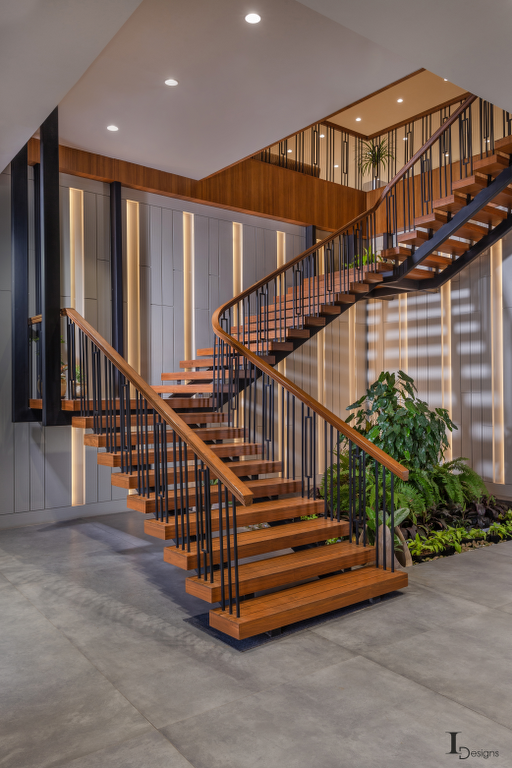 The mastermind behind making this place so trendy yet classy is Mr. Sumit Bhamra and Mr. Nitin Singh Thakur. The interior designing of this beautiful office has been done by Mr. Bhamra, who is the chief designer of 'I designs', a design studio based in the heart of the country.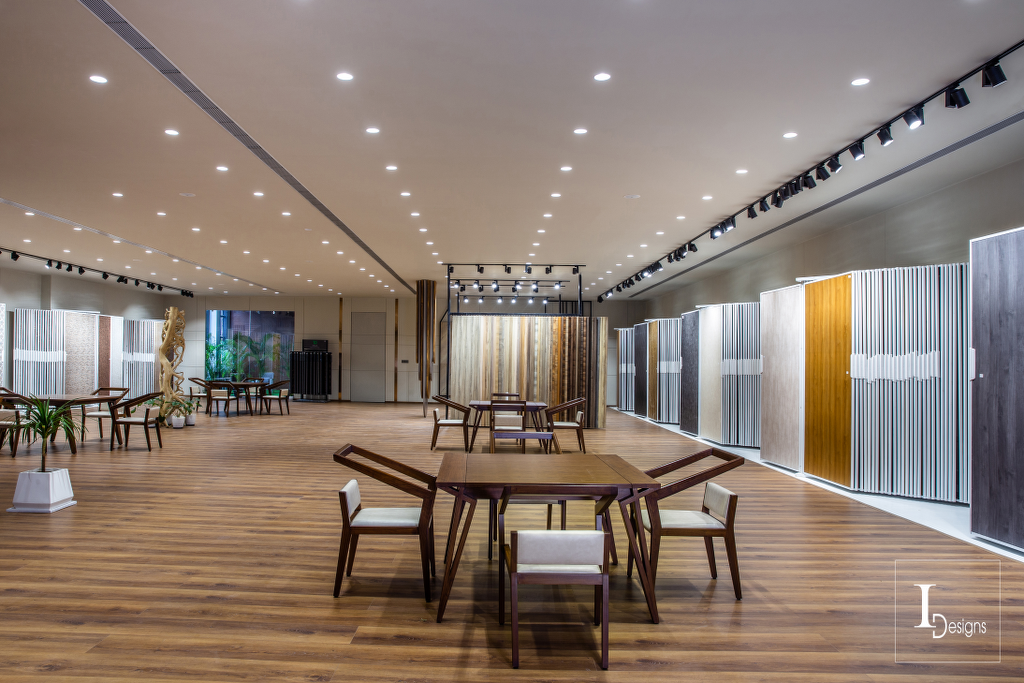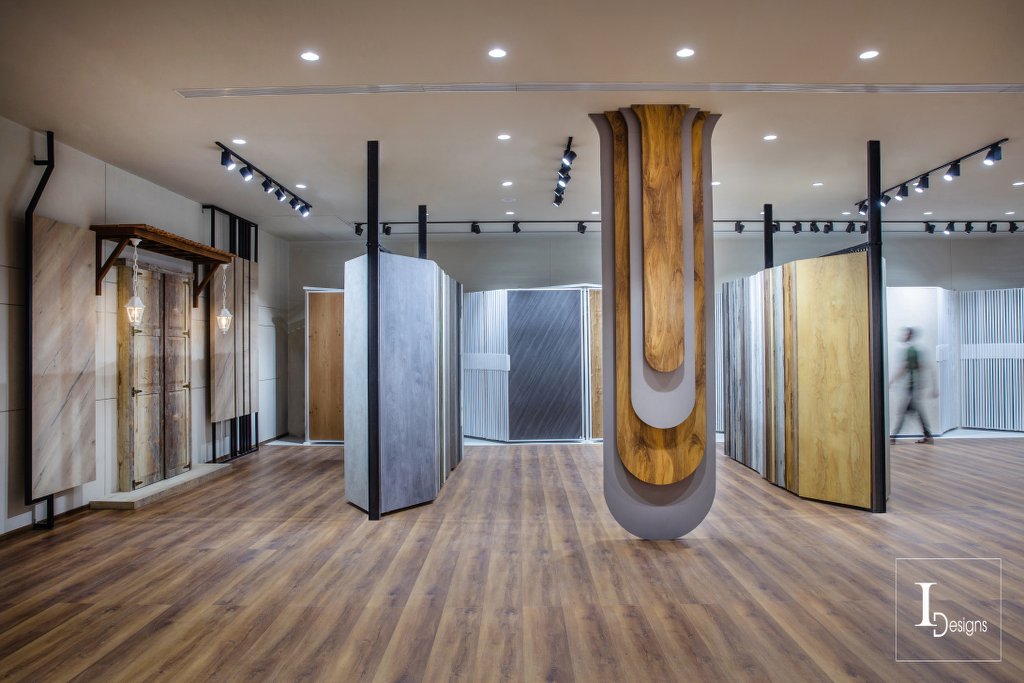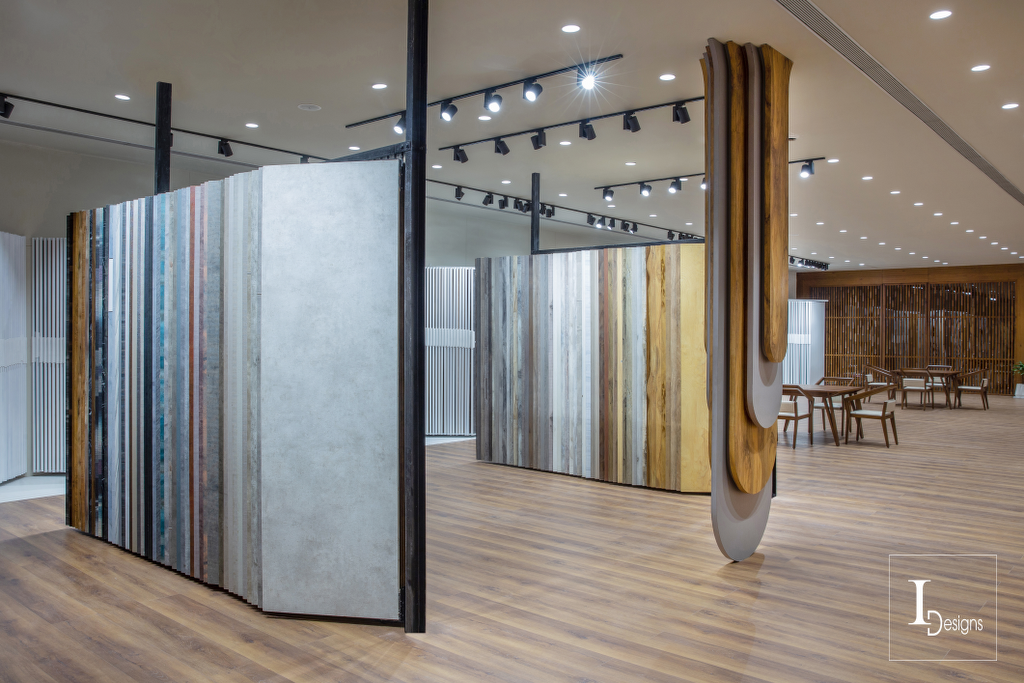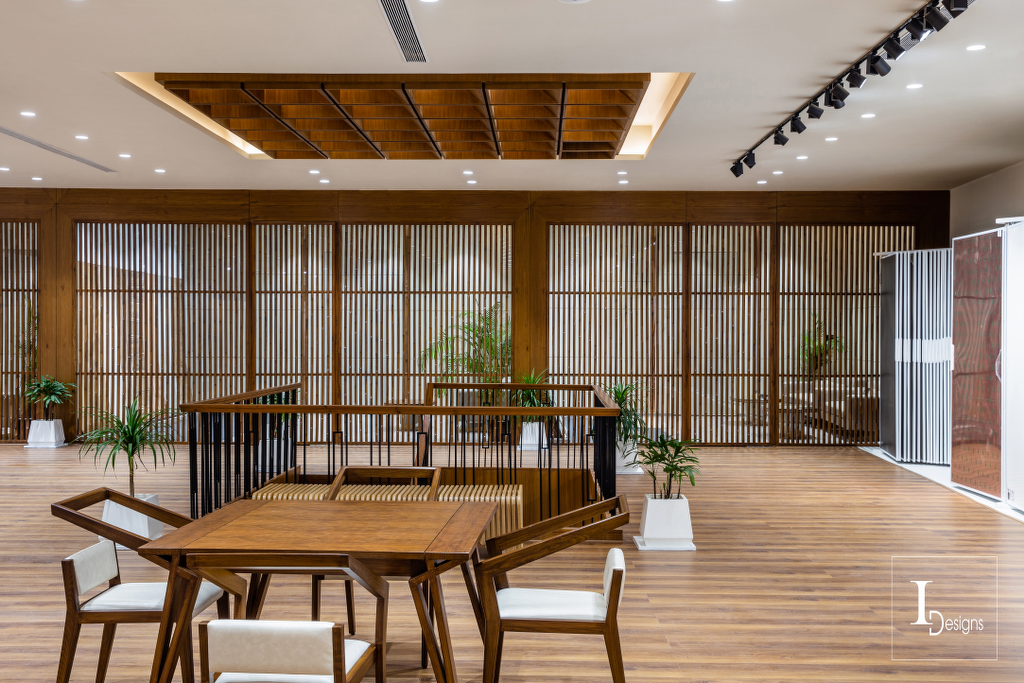 Mr. Bhamra believes in giving his clients unlimited ability and opportunity to bring their vision to life. MSC is just one such project that testifies that good design can be accessible. Mr. Nitin Singh Thakur, our working partner is a visionary designer who has added elements to provide luxury in this showroom.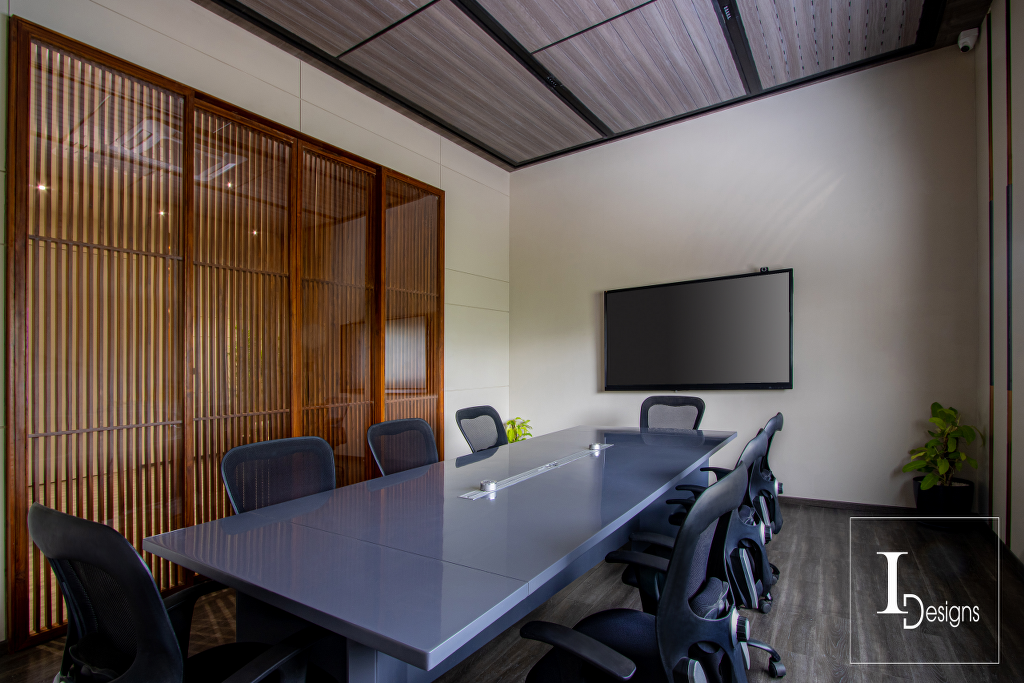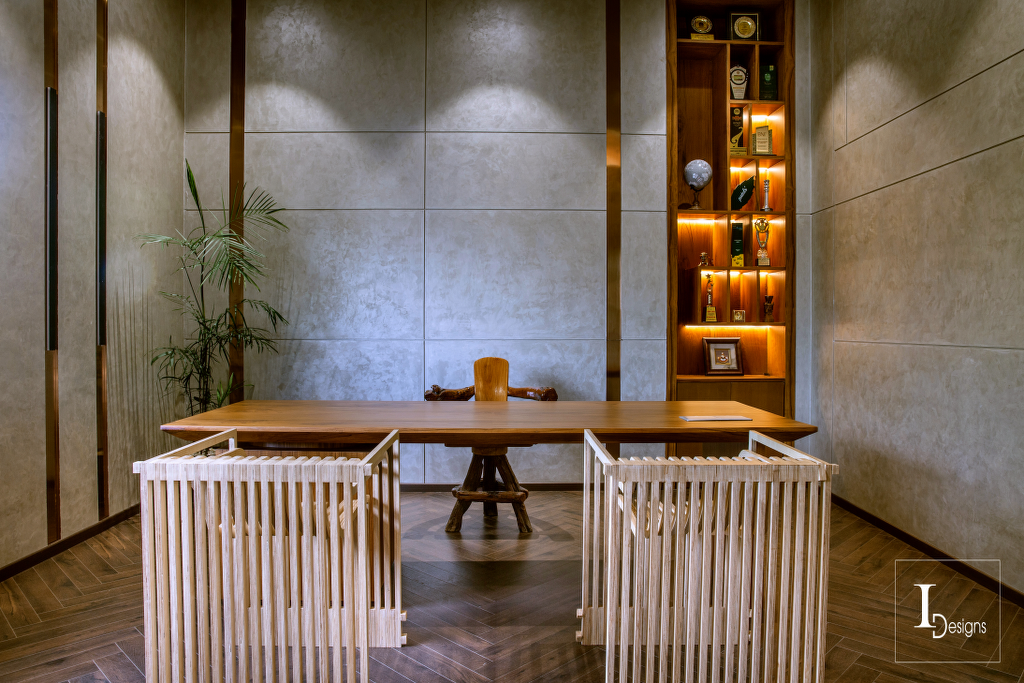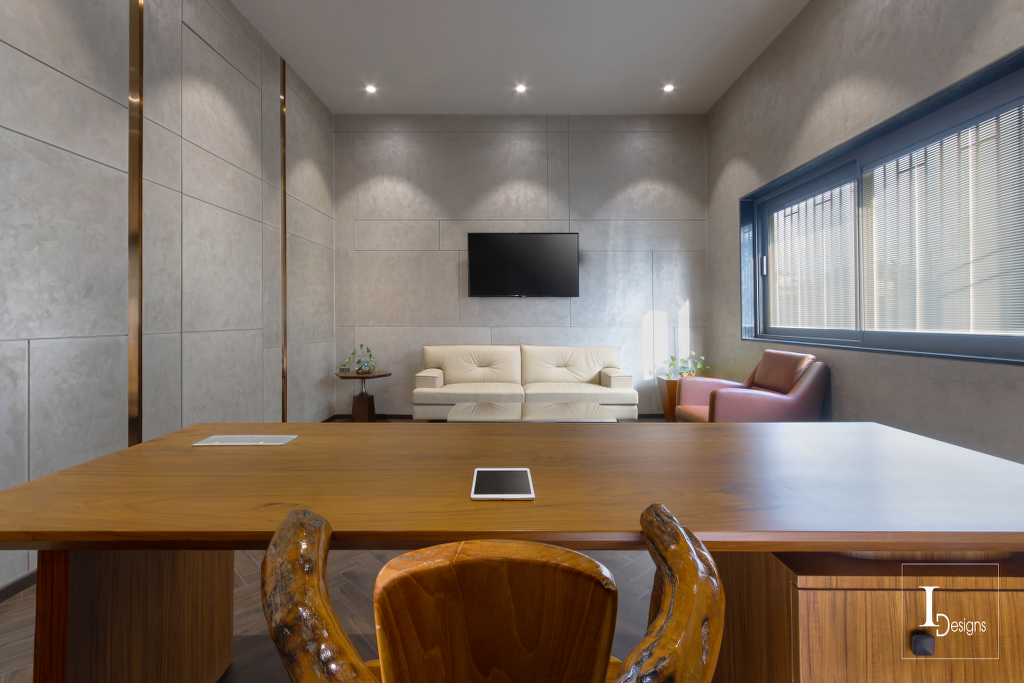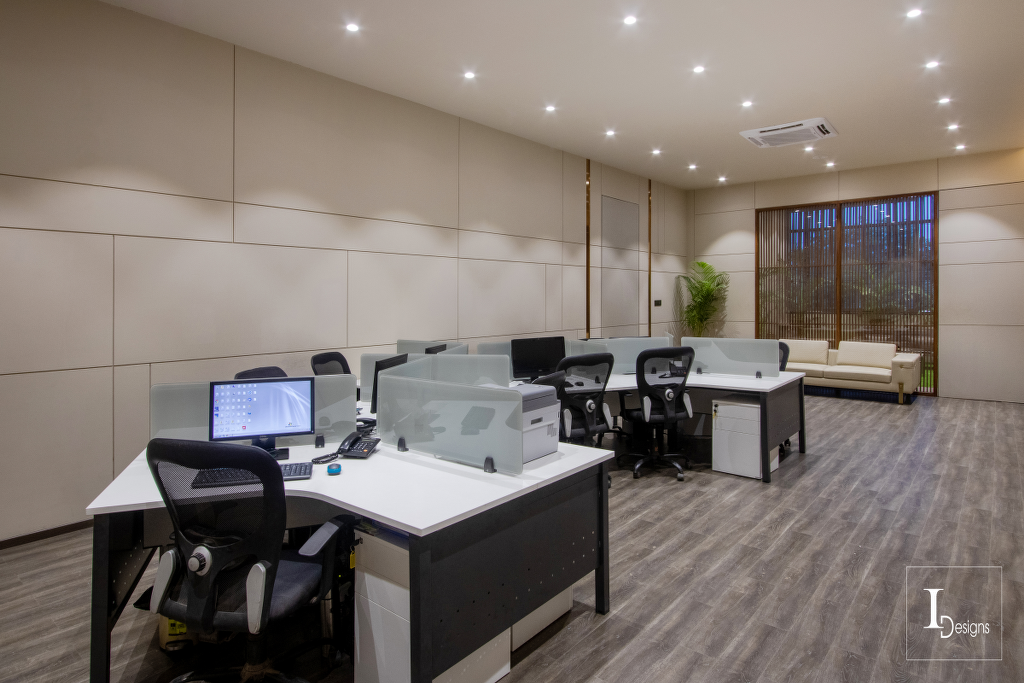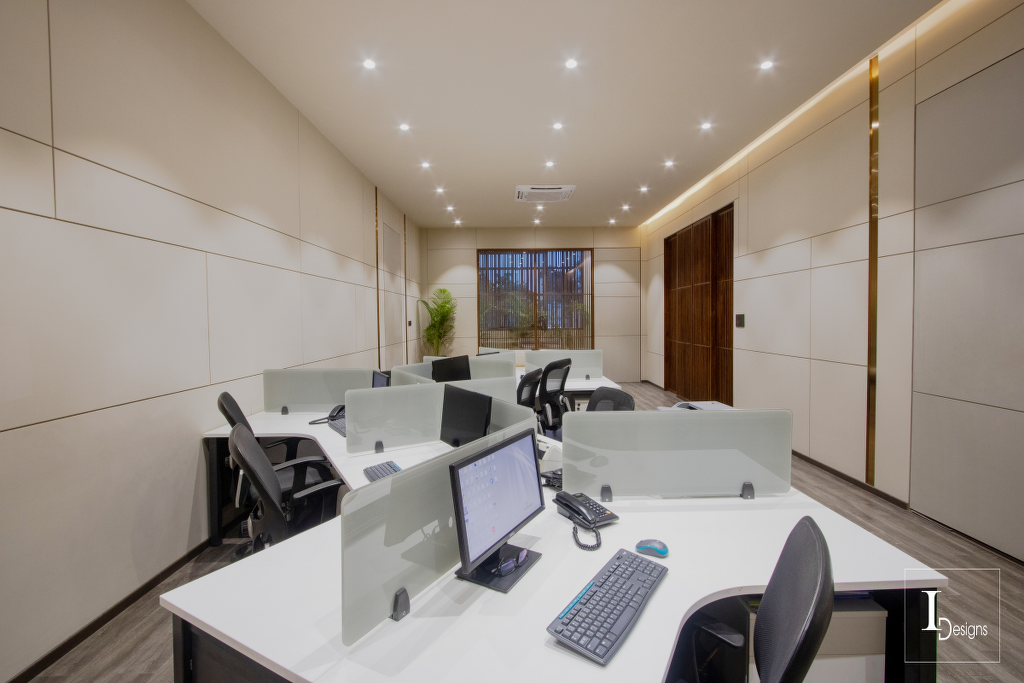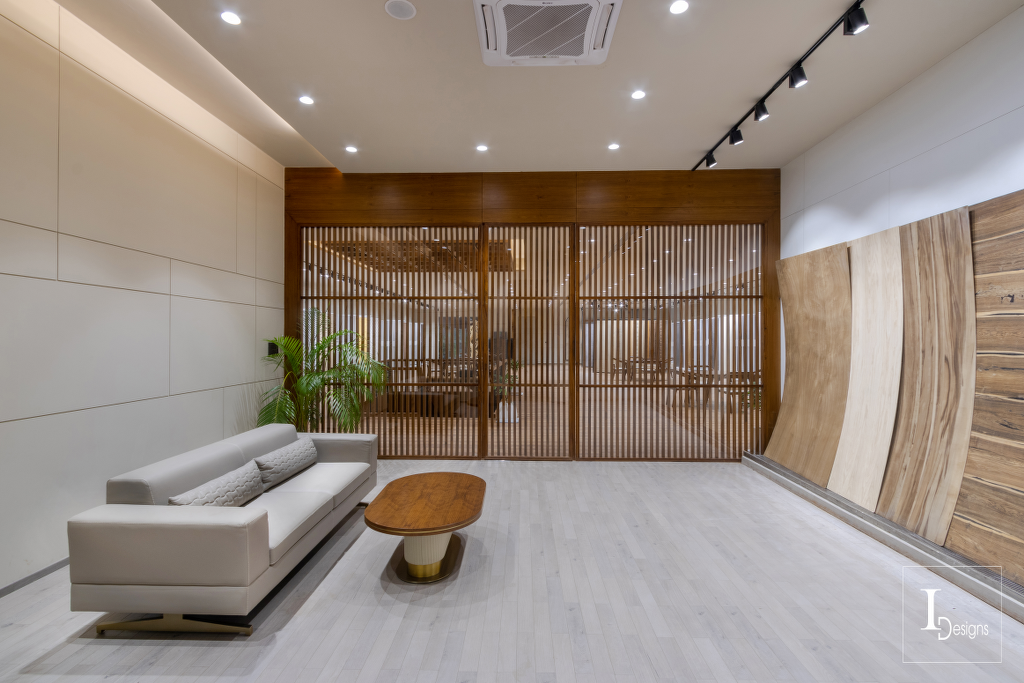 "Commercial settings are great to design because they give more freedom to be creative. Such places are meant for people hailing from different backgrounds and so they're great for showing what an incredible workplace can look like," says Sumit. He further adds, "An office should be an expression of people working there. It should be realistic and professional yet astonishing." I Designs helps the client create a pragmatic dream space that leaves a mark on the patrons as soon as they step in.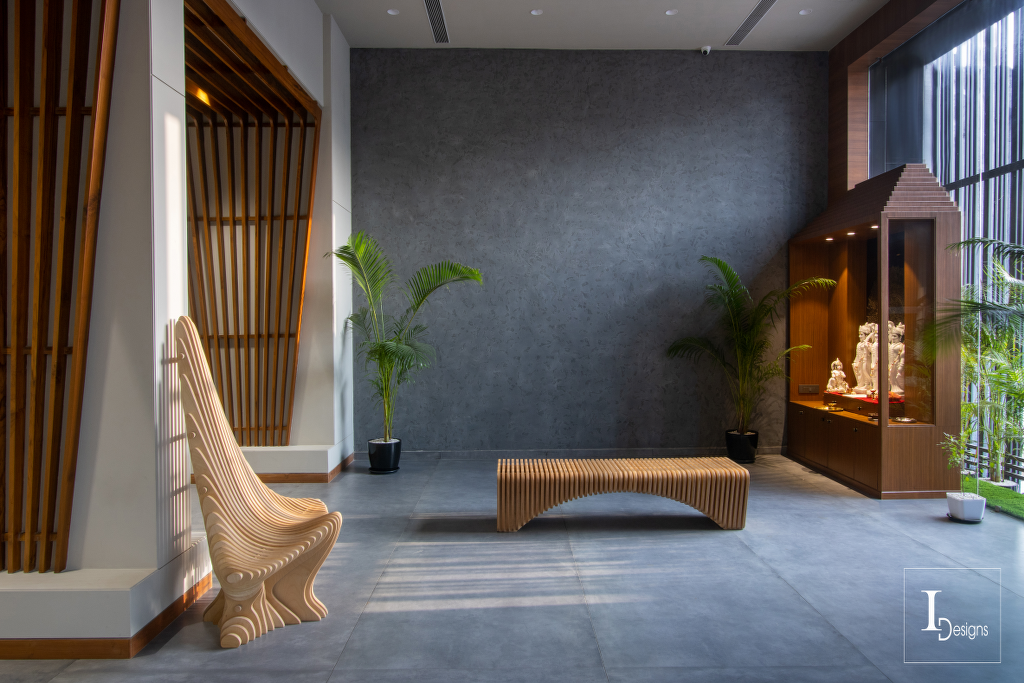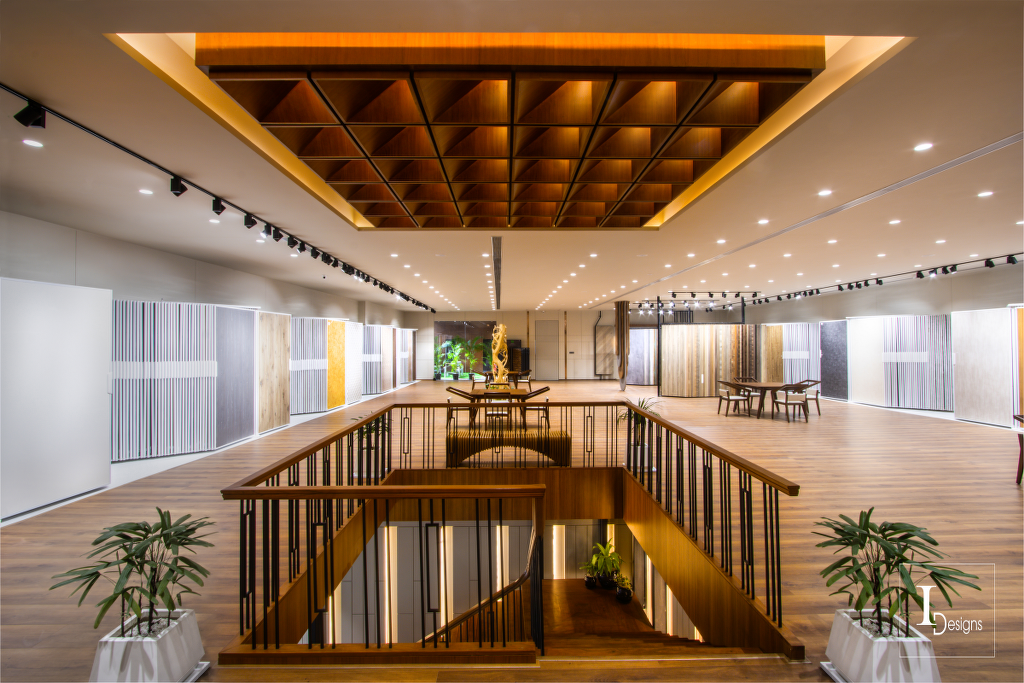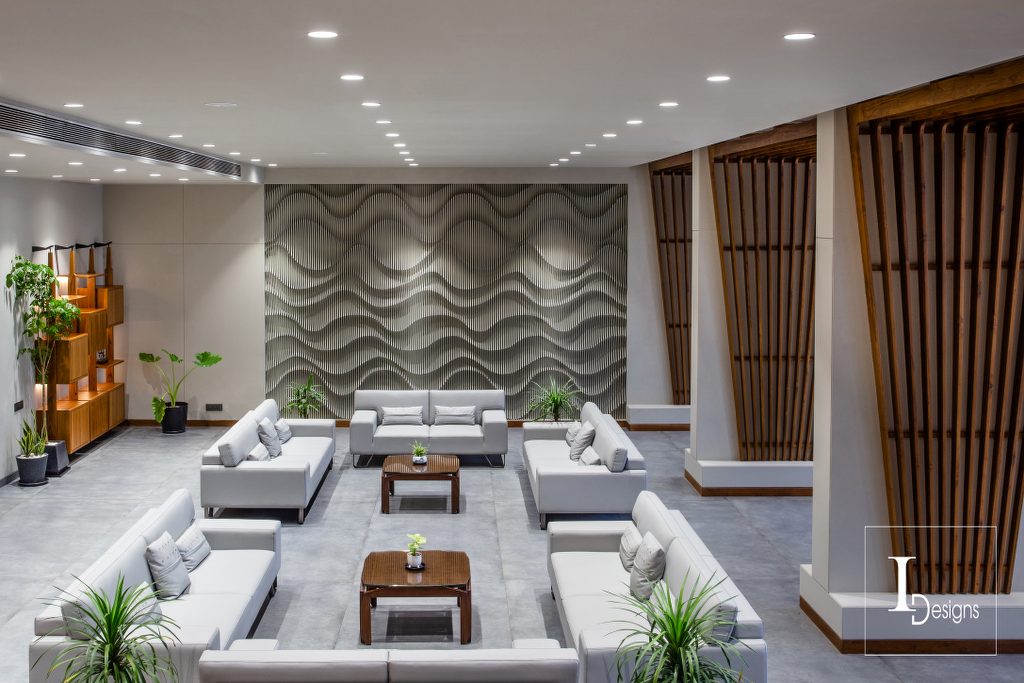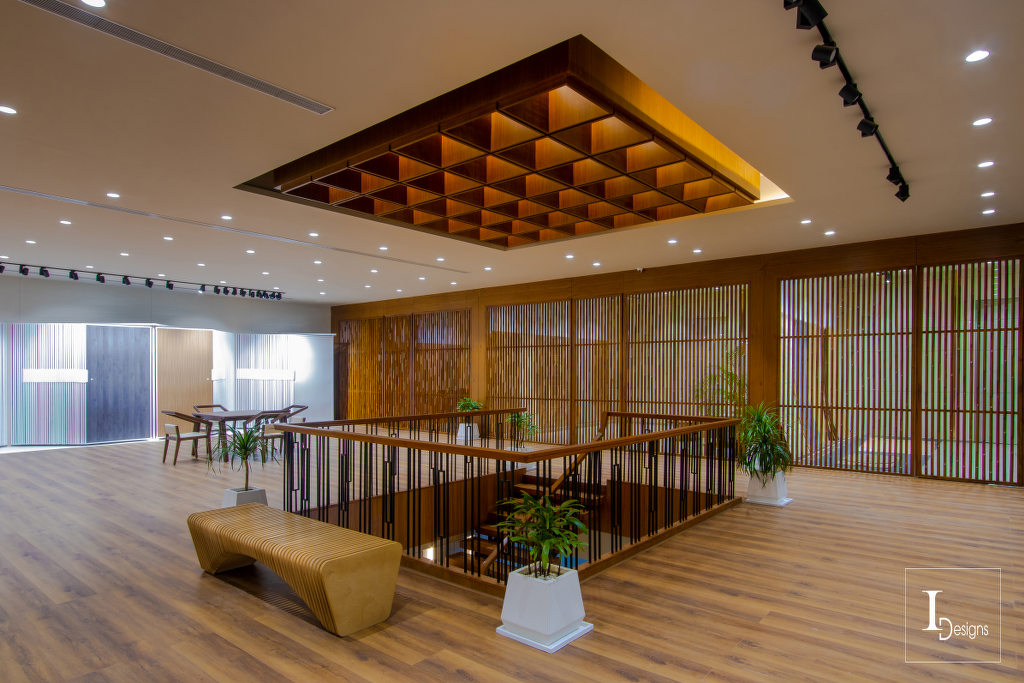 To call interior designer Sumit's portfolio "eclectic" is an understatement. Each project has its own merits, but Sumit's greatest strength as a designer lies in his undaunting ability to channel his clients' requirements. MSC luxuriates on the sophisticated side of being modern with dashes of colors, smart furniture; and to keep things interesting, a constant interplay between textures and patterns. MSC is made using teak veneer and teak wood to ensure longevity and durability.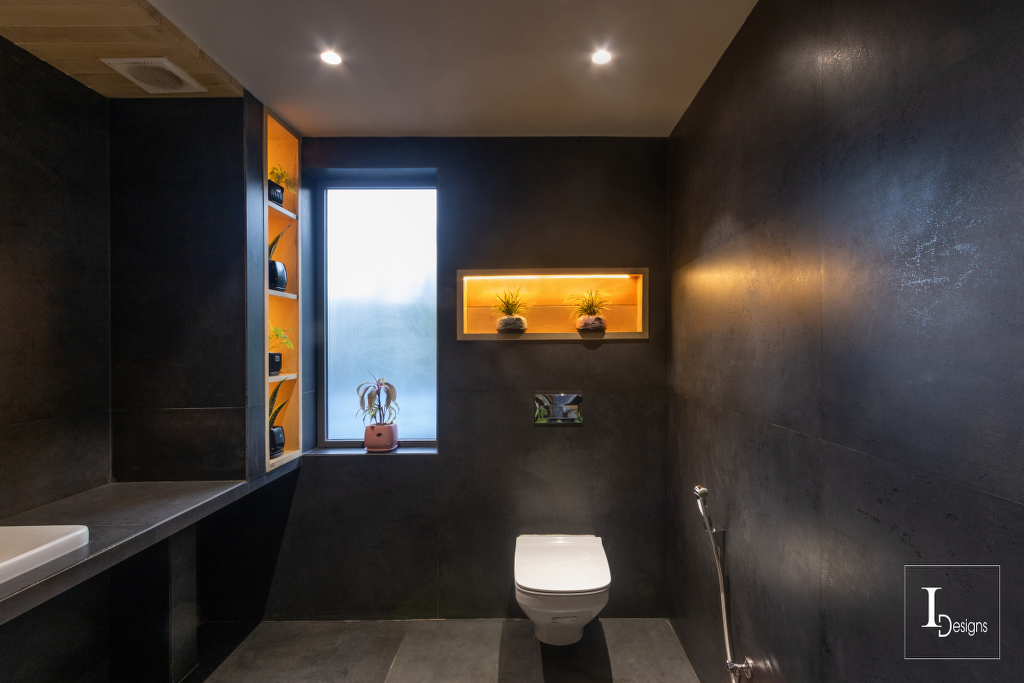 I Designs has been serving clients for a decade and a half leaving a special mark in the Interior Designing industry. I Designs specializes in not just commercial projects but residential projects as well. The wide array of services provided by Mr. Bhamra's design studio includes residential interiors, interior for retail stores, extension and refurbishment, hospitality interiors, designing hotels and educational institutions, fitness and wellness centers, etc.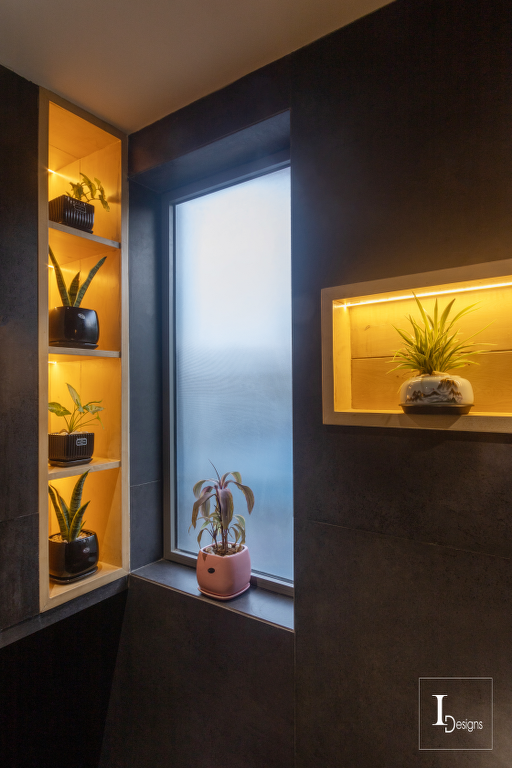 Fact File
Designed By: I Designs
Typology: Commercial Building Architecture and Interior Design
Project Name: Maruti Sales Corporation
Location: Raipur, Chattisgarh
Plot Area: 15000 sq.ft.
Size: 18000 sq.ft.
Year Built: 2021
Duration: 16 Months
Principal Architect and Designer: Sumit Bhamra (I Designs) Nitin Singh Thakur (Imagine Interiors)
Project Consultants
Civil: AJ Singh Structure Engineer
Products and Materials: Lighting: Hybec | Sanitaryware: Duravet | Furniture: Essenza Mumbai | Flooring: Varmora Ego-Wood and Vinyl Floor | Paint: Asian Paint | Hardware: Hafele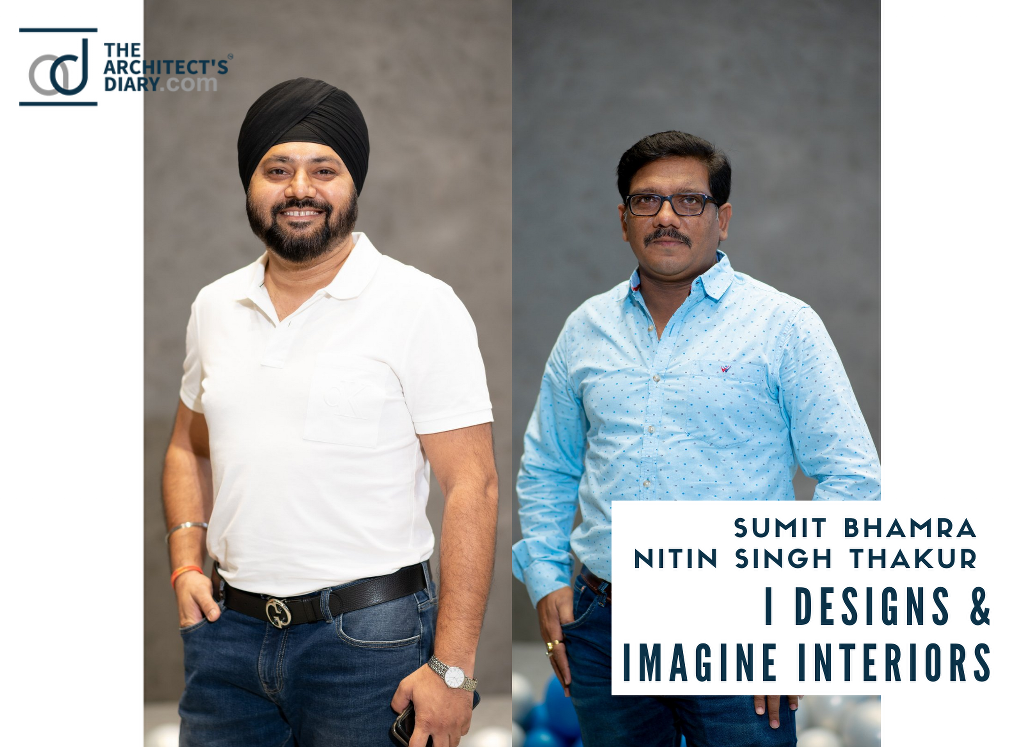 Firm's Website Link: I Designs
Firm's Facebook Link: I Designs
Firm's Instagram Link: I Designs
For More Inspirational Projects >> Bold Basics and Cautious Exaggeration Shapes this Retail Design for Kanishk Mehta