The challenge was the brief given to us by the client of which one requirement was to give as many storage spaces as possible without them looking bulky or cluttered hence concluding on minimal interior design. Despite the spatial challenges, we've outfitted the apartment with a breakfast counter, nifty storage spaces and splashes of other thoughtful elements that turn this home into a Little Piece of Heaven.
Delicate Minimal Interior Design of this Studio Apartment | D+U Architects
Visit: D+U Architects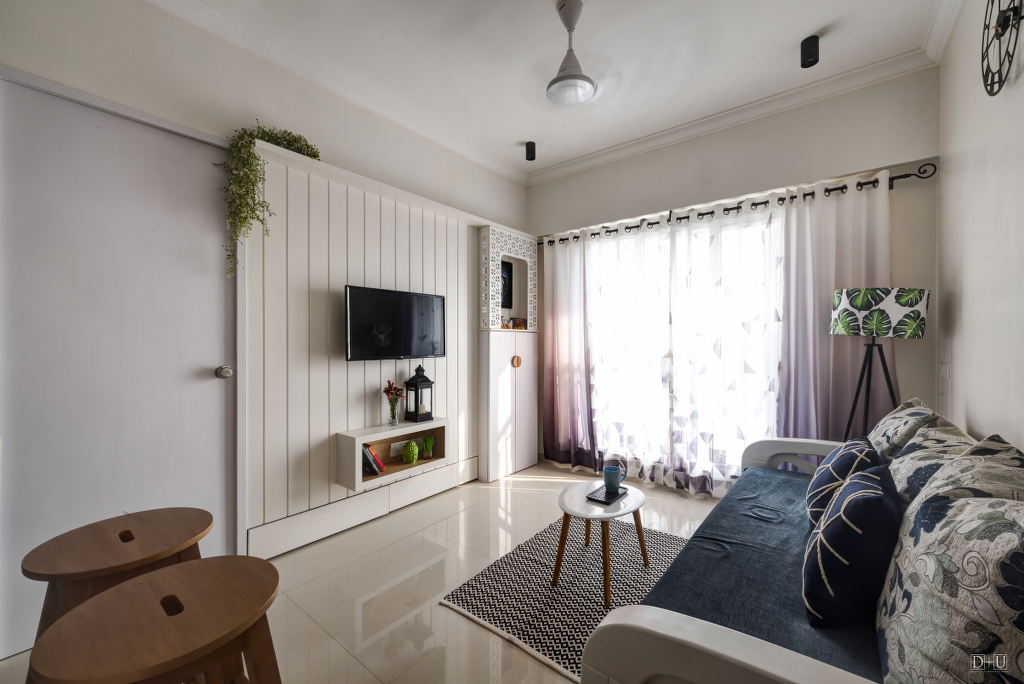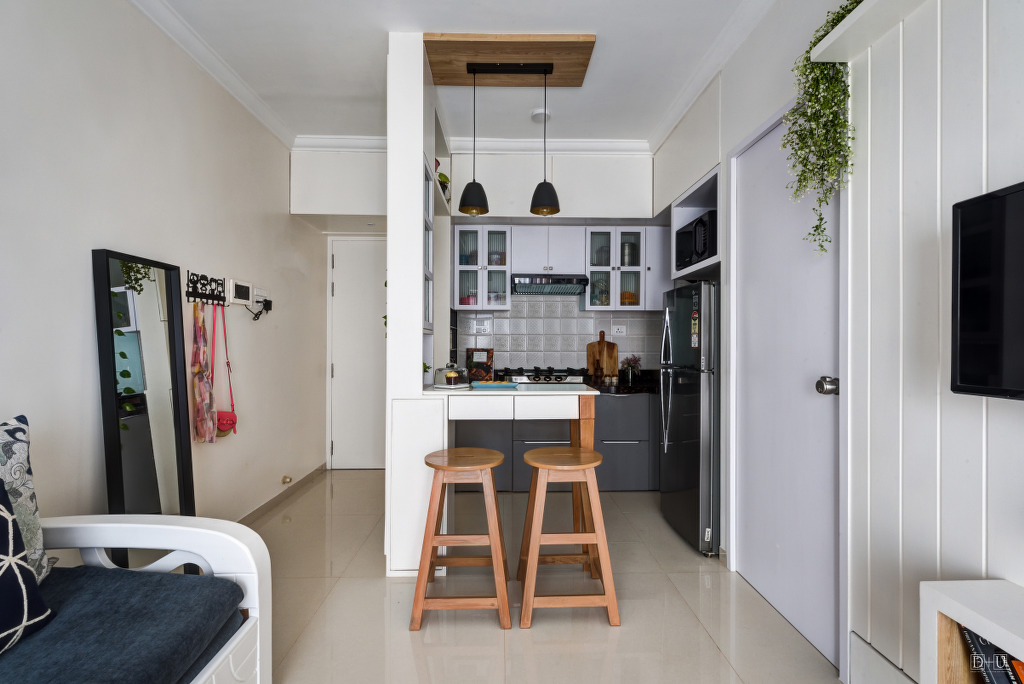 Our vision with this 318 sq.ft studio apartment was simple: To take our clients' senses away from the space constraint and usher them into a world of light, freshness and positivity. This, we achieved by playing with the subtlety of earthy colors and green elements against a gorgeous white backdrop that made the space come alive. The entire house has been done in white and neutral pastel shades. Planters have been added in the house to give a sense of freshness. The breakfast counter was a specific client requirement and it acts as a division between the living and kitchen area. The color scheme of the bedroom again has been done in neutral shades of greys and browns. Study table along the bedside has been provided to overcome the current work from home situation.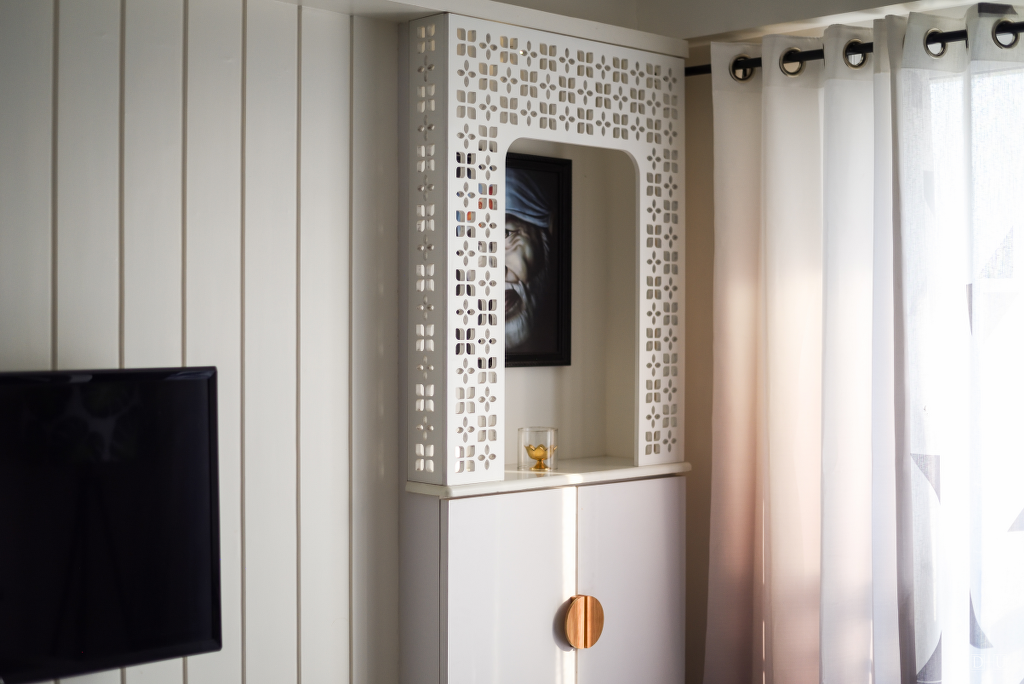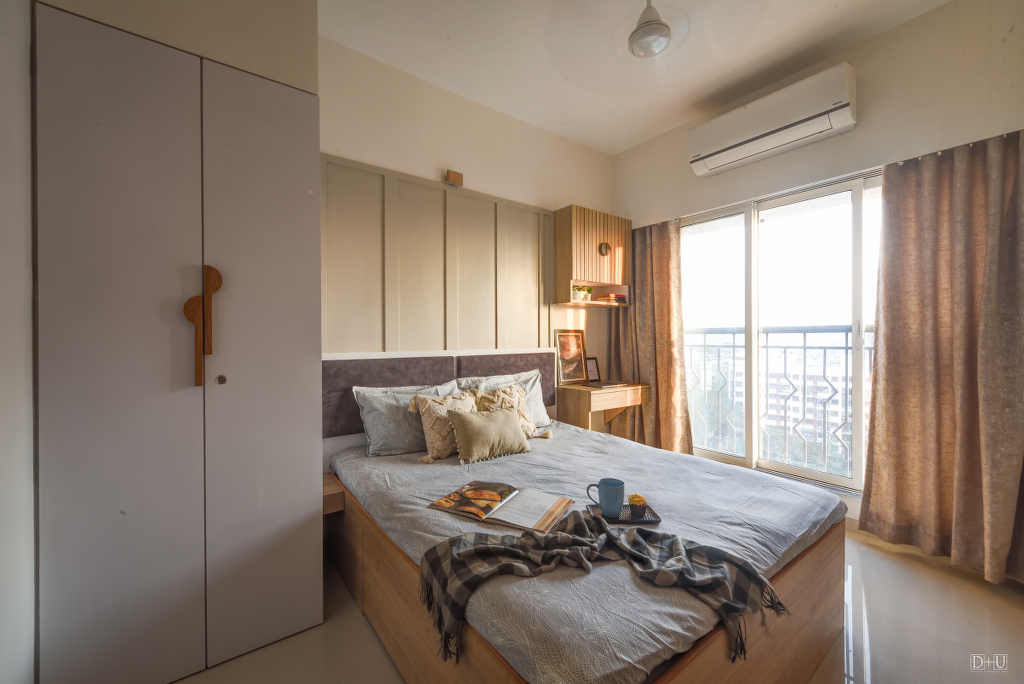 Well, we have two such design elements that have our heart. One would be the entry of the house. The breakfast counter has been designed in such a way that it also gives the look and feel of an entrance lobby. The mandir would be the second one. The client wanted a small mandir which would blend with the interiors of the house and wouldn't look like a separate entity.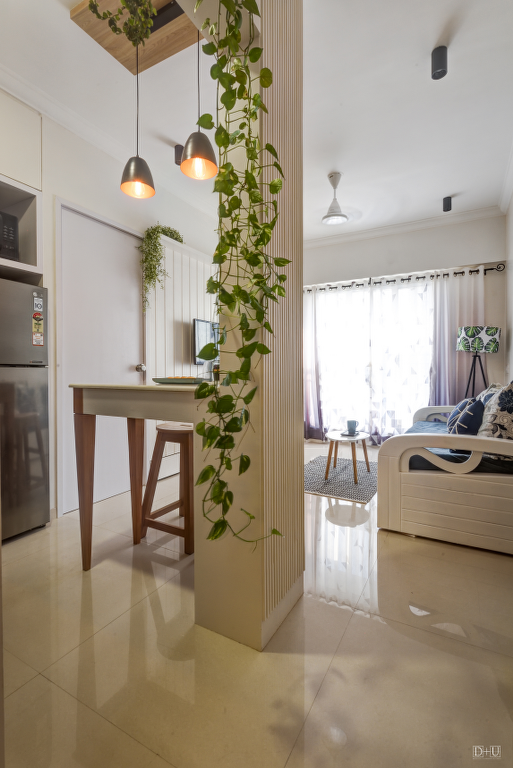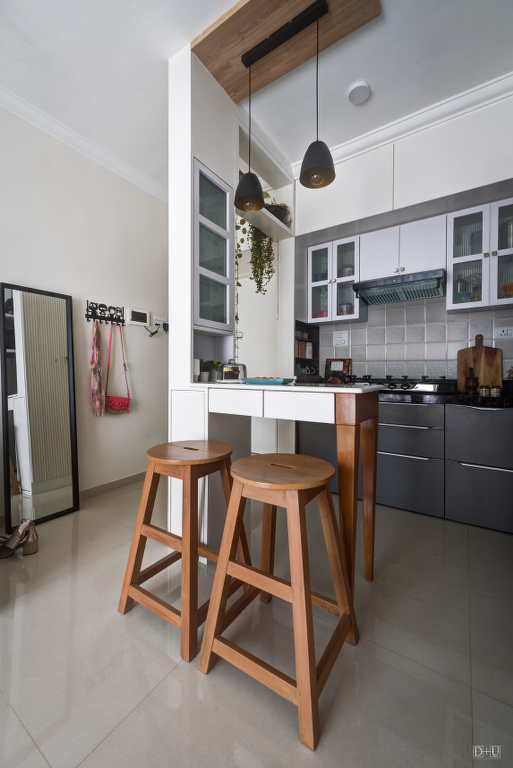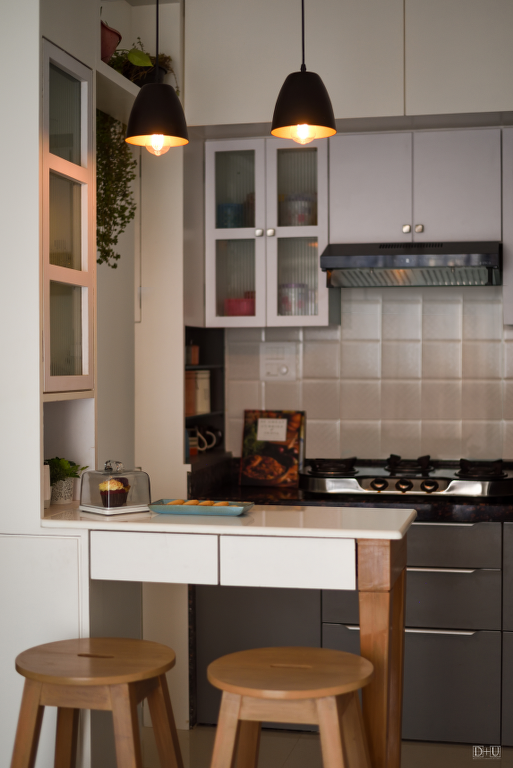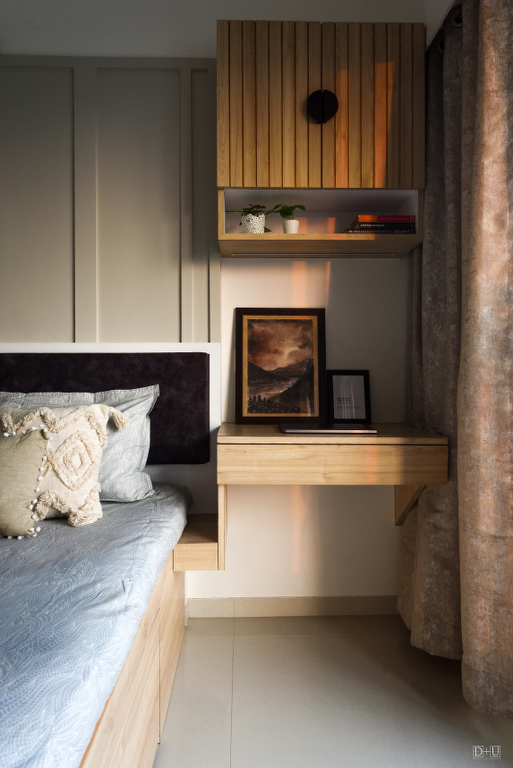 Fact File
Designed By: D+U Architects
Typology: Residence Interior Design
Project Name: Little Piece Of Heaven
Location: Mumbai, Maharashtra
Built: 2021
Project Size: 318 sq.ft.
Project Cost Appx: 6 Lac
Principal Architects: Disha Nayar & Umal Patil
Photography Credits: AP Studio Works
Products and Materials: Lighting: Navkar Lighting | Sanitary ware: Jaquar | Paint: Asian Paints | Artefacts: Amazon, Myntra, Ikea, Ellementry, Westside Home, Prop Shop 24, Hometown, Pepperfry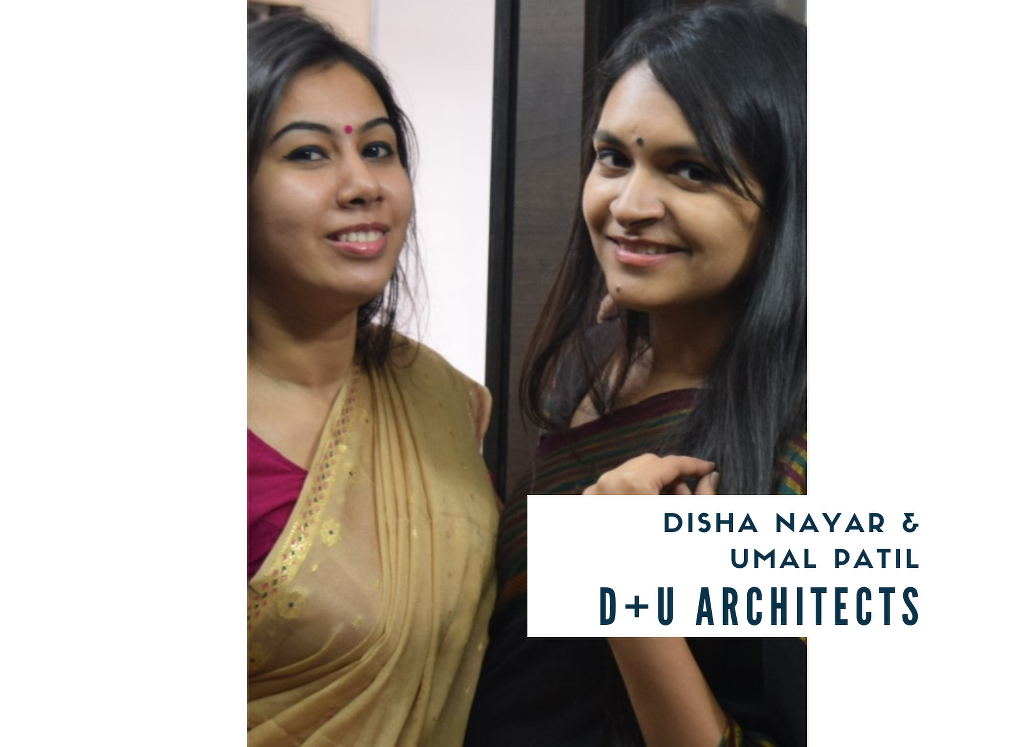 Firm's Facebook Link: D+U Architects
Firm's Instagram Link: D+U Architects
For Similar Projects >> Minimal Materials and Recyclable Accessories Used Constructively in this Apartment Interiors