Thorat Villa – The Twin House – The design approach for these 4BHK contemporary interior design residences at Peth vadgaon, Kolhapur was to create spaces that are constantly connected to the outside. The planning revolved around a landscaped Central Courtyard and a very honest Material Palette.
Contemporary Interior Design and Traditional Architecture | Vishwakarma
Visit: Vishwakarma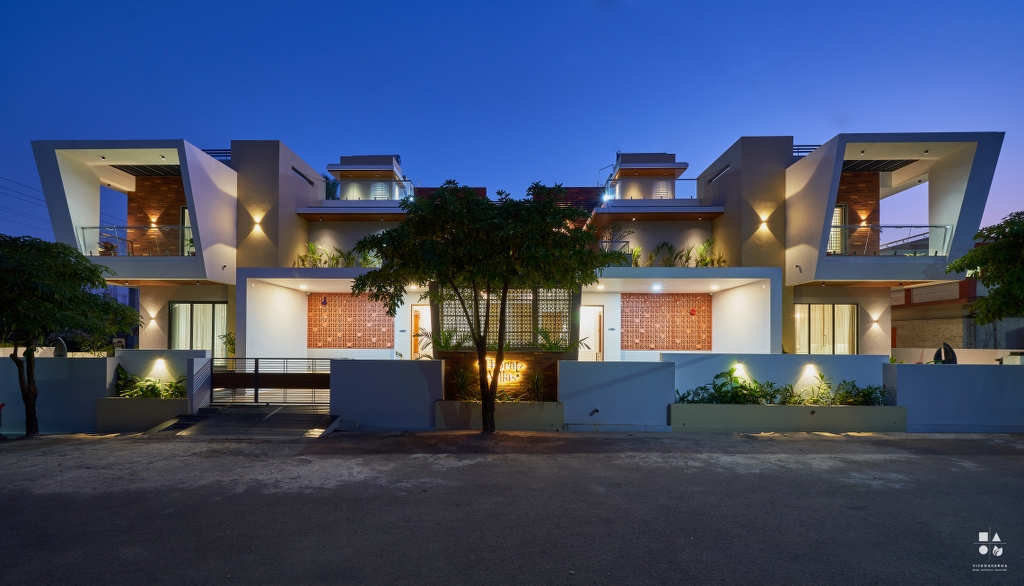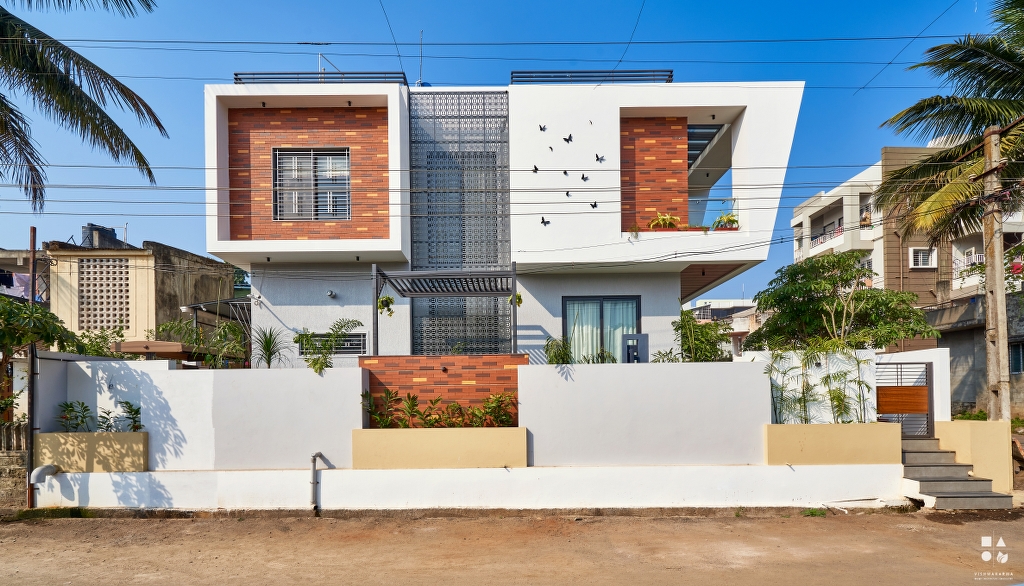 Exposed Concrete and Brick surfaces paired with Terracotta and Metal Jaalis were used to create different experiences within the Villa. Each room intends to capture a unique story and thus has its own design and material language.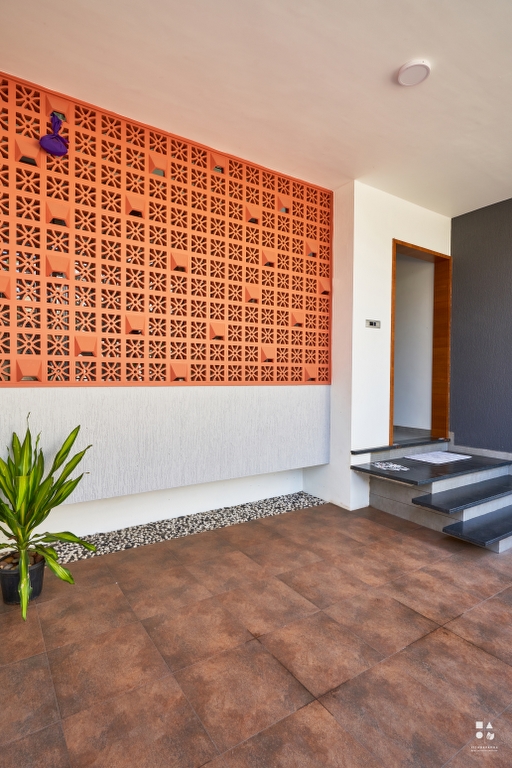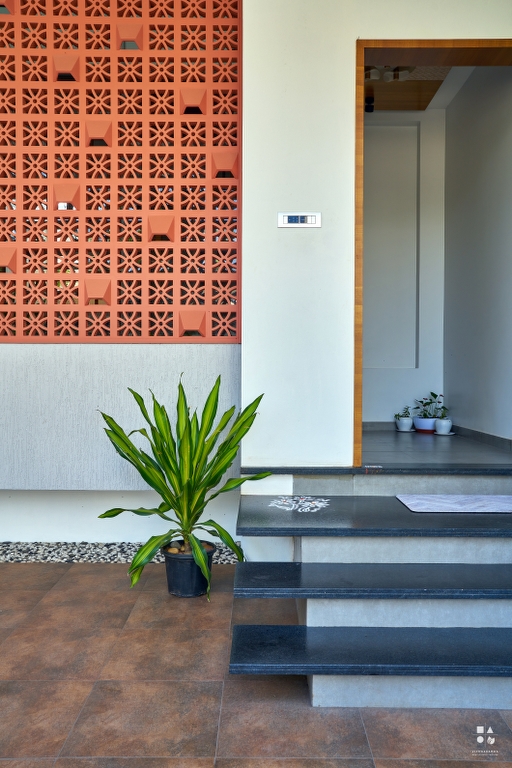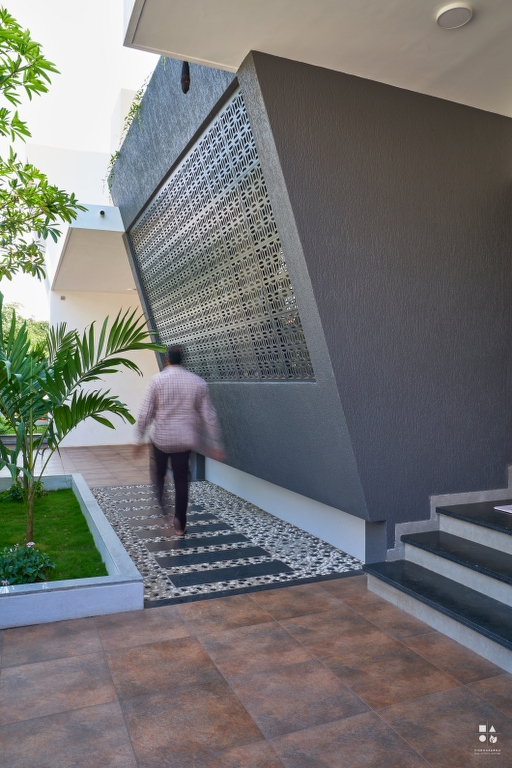 The two residences, however different in their own way, are tied together in terms of Massing, Architectural language and their linear horizontal placement on the site. The overall language of the two houses maintain a common rhythm, making them appear as one and united. There exists an intentional transparency and visual connection between the houses.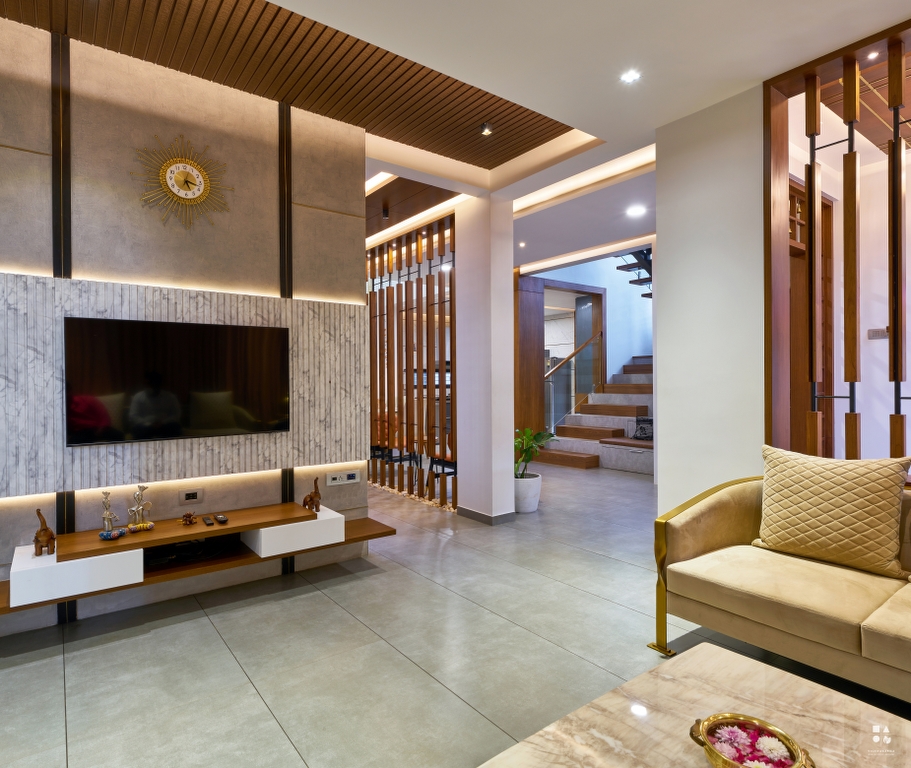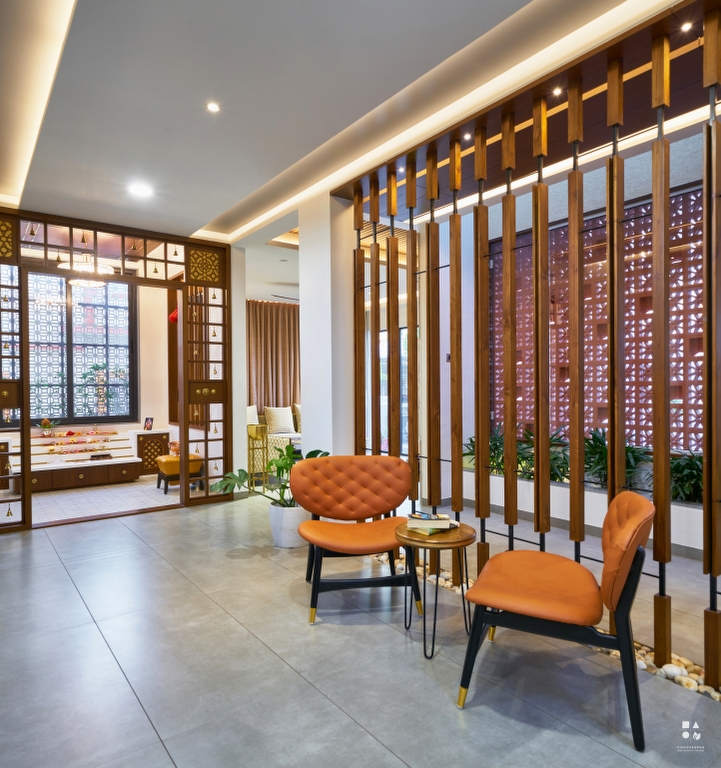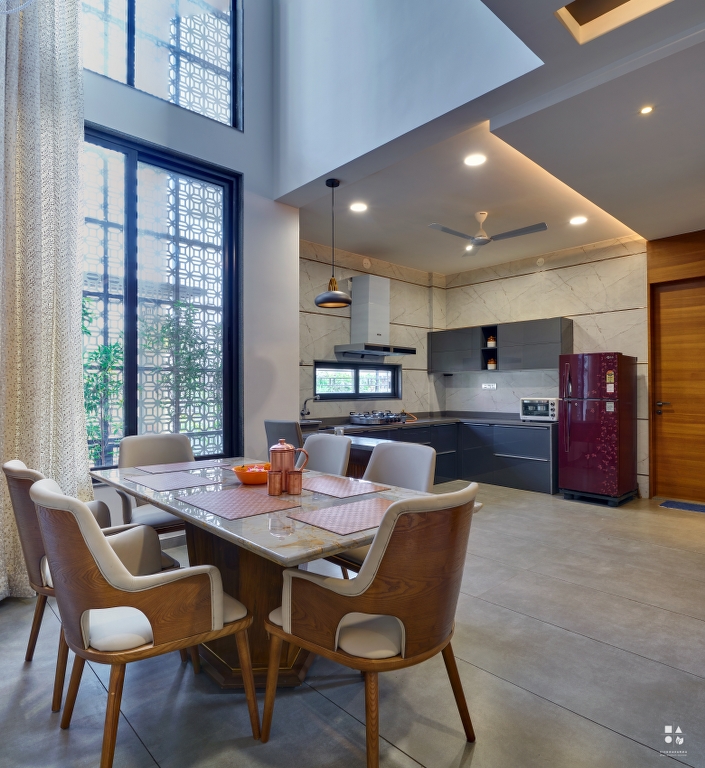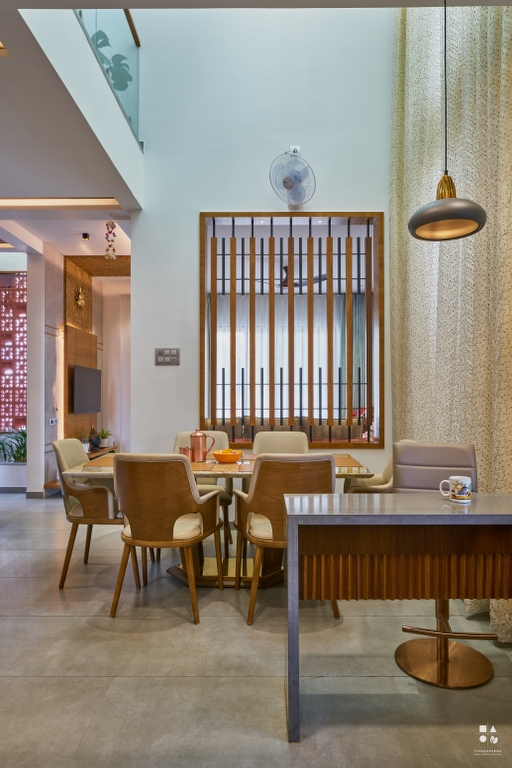 The interiors are kept minimal and neat, with the aim to remain true to the brief that was given by the client.
Fact File
Designed By: Vishwakarma
Typology: Residence Interior Design
Project Name: Thorat Villa
Location: Kolhapur, Maharashtra
Built: 2021
Size: 6500 sq.ft.
Project Cost Appx: 2.5 Crore
Principal Architect: Tejan Nalavade
Photography Credits: Sanjay Chaugule
Consultants of The Project
Civil: M.R. Nalavade
Structure Engineer: Prasad Kulkarni
Firm's Instagram Link: Vishwakarma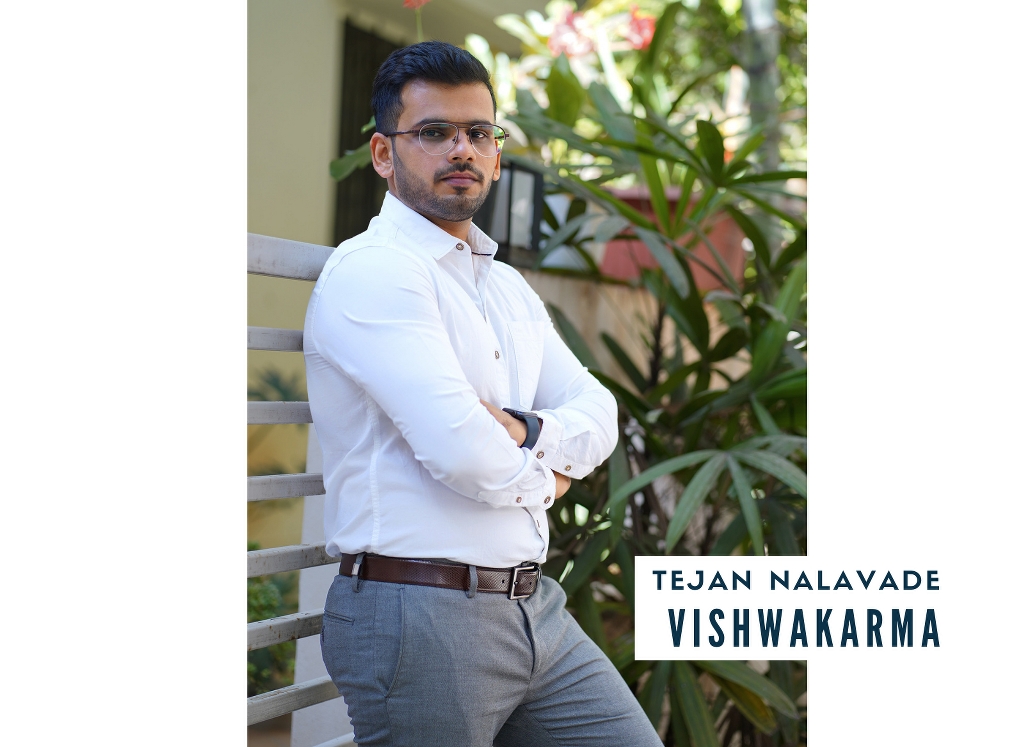 Disclaimer: No TAD editor is involved in the curation of this content.
For Similar Projects >> Café Design that Uses Contemporary Mediterranean Ambience and Industrial Décor