&nbsp
Concrete! A material that offers a blend of versatility, strength, and decorum. People have been molding it to their inclinations for decades now. Such an apt construction material for the laymen plus those creative heads to get that ball rolling. But today, what if we say- we, at The Architect's Diary, are bringing into the limelight a brand that goes beyond the conventions and adds a 'cool' to the featuring 'concrete'. Just when you thought concrete is all about grey, niche, peculiar, one- dimensional, and bold, they added 'cool' to it. Born out of wonderment, the brand Hey Concrete explores the unlimited fresh possibilities this ancient material hides in its imperfections. In a zeal to uncover the hidden potential and redefine the conventions, this brand has been making its mark for the past 6 years in the market.
Today in this exclusive interview, we have Mr. Aseem Bolia, the founder of Hey Concrete in conversation with Ar. Megha Hirani from The Architect's Diary. Let's unleash the inside story and the proficiencies of the brand. Read along to dive deep into its know-how…
1. What proffered the idea of bringing in such a creative and functional concrete-based brand into the market?
Exposed concrete as an architectural material has always been a priority for the greatest designers of the country and even globally. Although executing the same on-site is the biggest challenge faced by modern-day architects in major parts of India due to the lack of skilled labor and execution teams. Most importantly, it's a very time-consuming and skill-specific job. Contemporary architecture is getting smarter and faster because time is money. To explain my point better, let's take the example of stone masonry. Due to a lack of skilled labor, it got replaced by a stone cladding which is much faster, hassle-free, and solves the purpose as it's an actual stone and not just a stone texture on another material. Similarly, Hey Concrete makes the perfect replacement of exposed concrete by casting your dream walls in panel form, that too with the liberty of playing with color, texture, and design.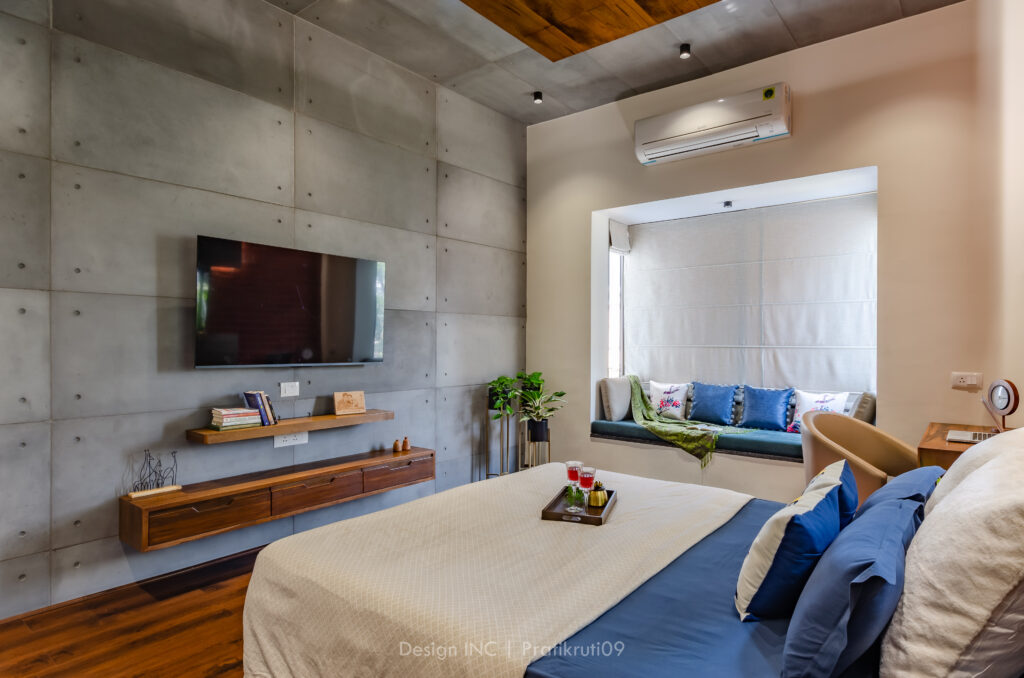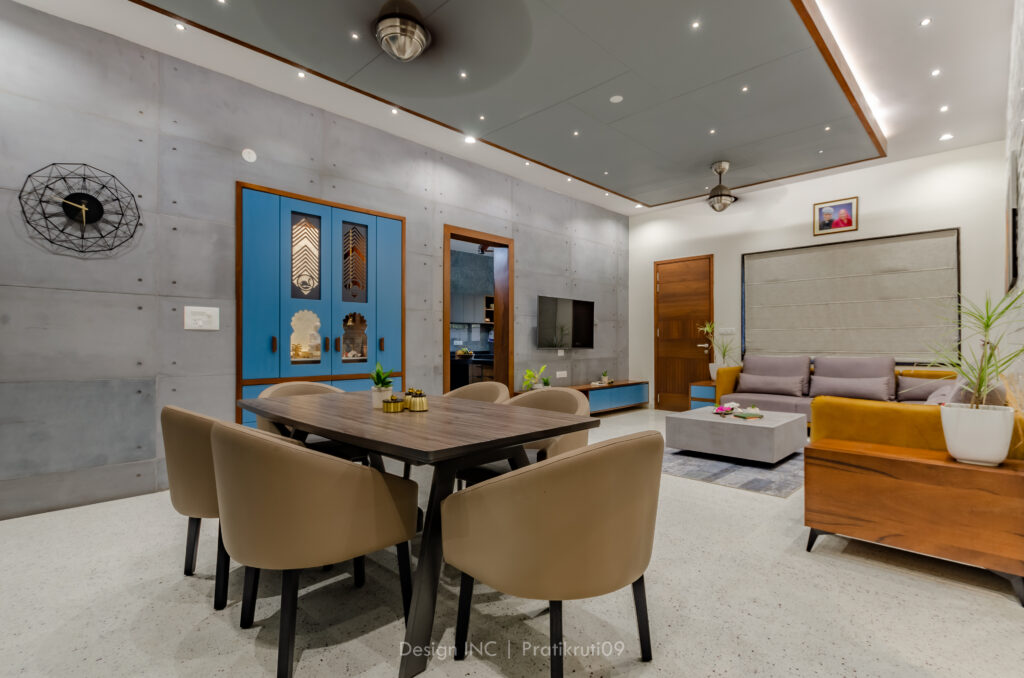 For More such products visit>>> Hey Concrete
2. We would also like to know- Why Concrete? What was so special about the material and where did you see the gap that you chose to have enhancements in this material?
I heard about exposed concrete during my graduation from a couple of friends who were pursuing architecture at my college. Somewhere in mid of the previous decade, I happened to visit the new campus of IIM Ahmedabad where I practically saw the material for the first time, and to be honest, I felt like a philosopher who could write a book on that building and it left me wondering why don't I see this material often. And when I figured out the answer to this question, the manufacturer inside me felt the urge to make this in a compact and hassle-free form, which can be executed by anyone and anywhere. To answer your next question, I would say, detailed research on the material and an in-depth study of the demand and supply chain motivated me to enhance the material.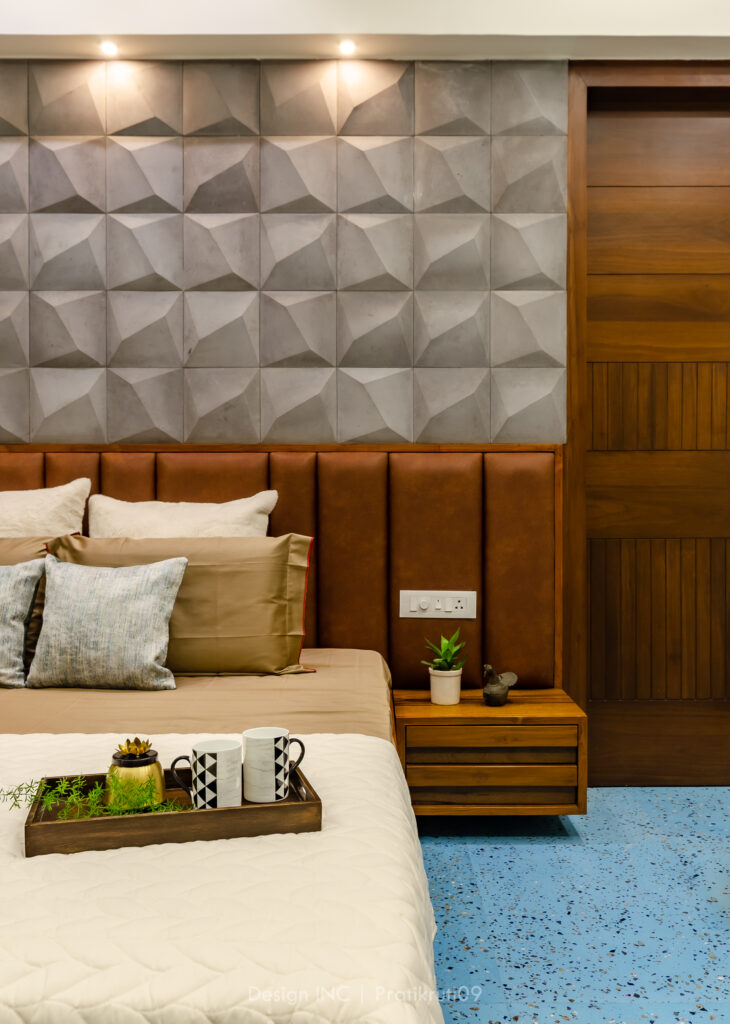 3. Kindly throw some light on your key products and in what ways are they superiorly innovative?
Our FOLD series and FLUTED series clearly stand out when it comes to signature designs. Our fluted series has products with regular and irregular flutes which define the casual and formal spaces elegantly with the rawness of concrete. The fold is a series where we make the most out of the bending properties of this material which allows us to fold the panels in multiple manners. This series gives you infinite possibilities to heighten the aesthetics of the space exponentially considering the color and texture customization. Our recent product FOLDED CODE is a perfect illustration of the same.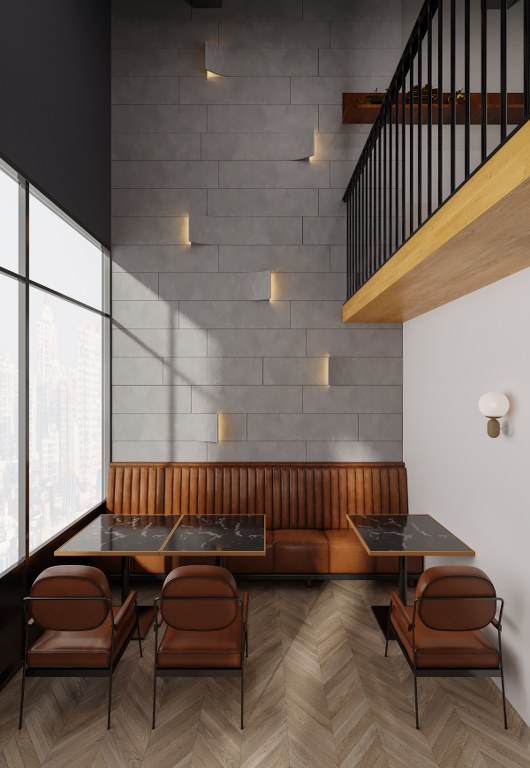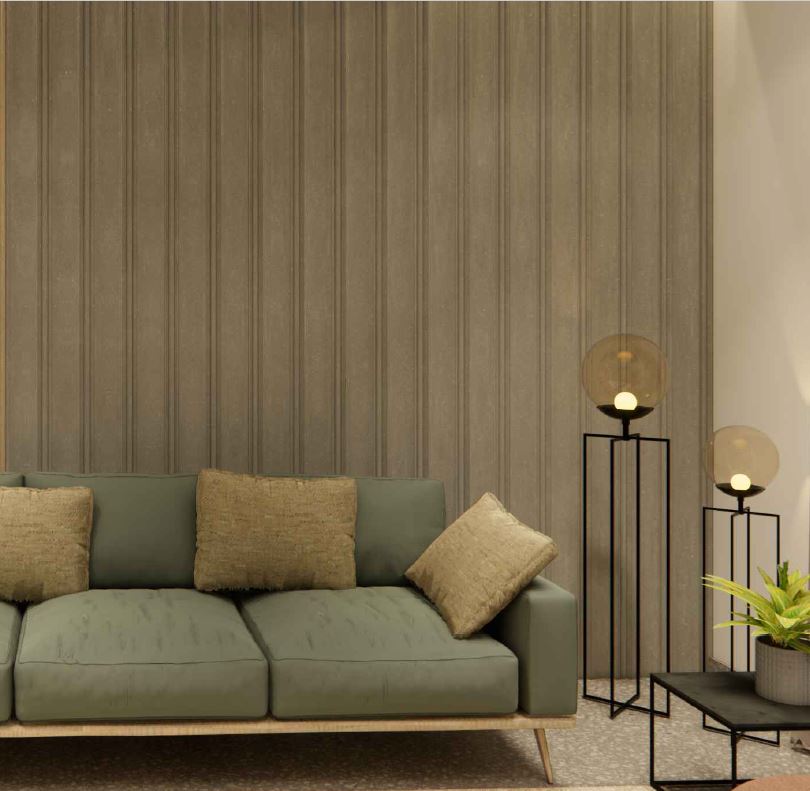 For more creative fluted and folded series visit>>>Hey Concrete
4. How are these ready-to-install concrete panels better than the in-situ castings and in what ways are they more advantageous to the designers?
In-situ casting needs an extremely skilled team for its execution and such contractors exist in very few parts of the country. As per a survey conducted by our team during the research and development of H-UHPC, we figured out that more than 70% of designers who love concrete could not get it executed on site just because of a lack of skilled people. Our panels make a perfect replacement in these kinds of situations where you get the look and feel of casted concrete without any tortuousness on site. Secondly, the cost factor plays a pivotal role in this comparative analysis. In-situ casting is obviously an expensive proposition. Thirdly and most importantly, the bending properties of our panels can make such unique surfaces which in-situ casting certainly can not.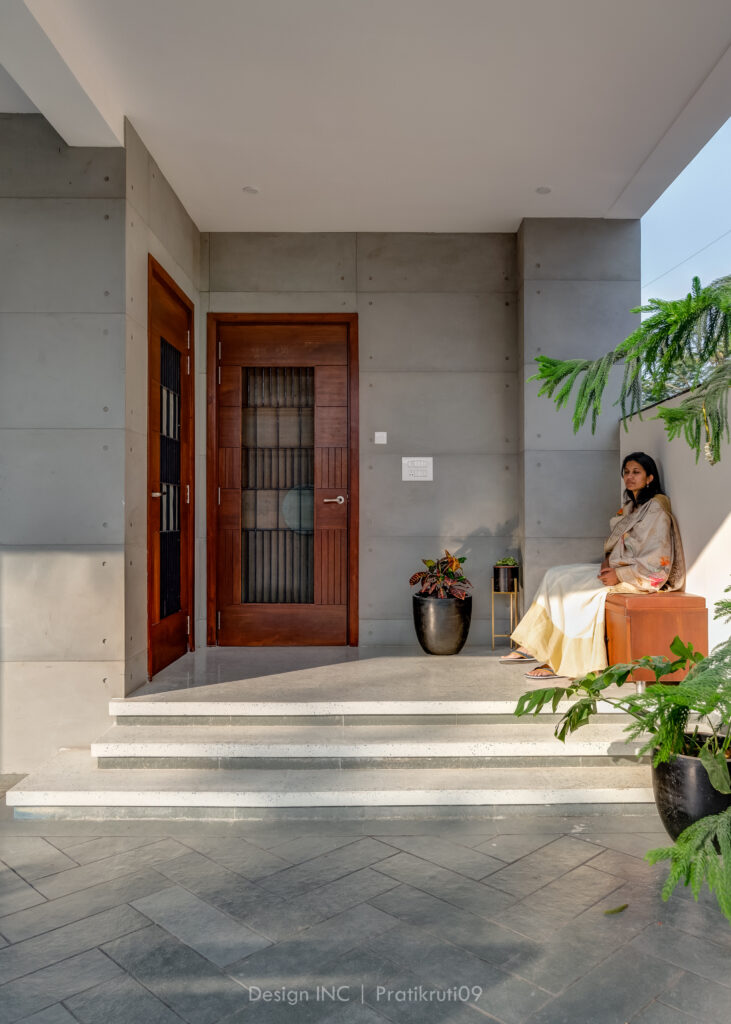 5. What is Ultra High-Performance Concrete and what are its merits?
Ultra-High Performance Concrete (UHPC) is a cementitious, concrete material that has a minimum specified compressive strength of 50 Mpa with specified durability, tensile ductility, and toughness requirements; fibers are included in the mixture to achieve specified requirements.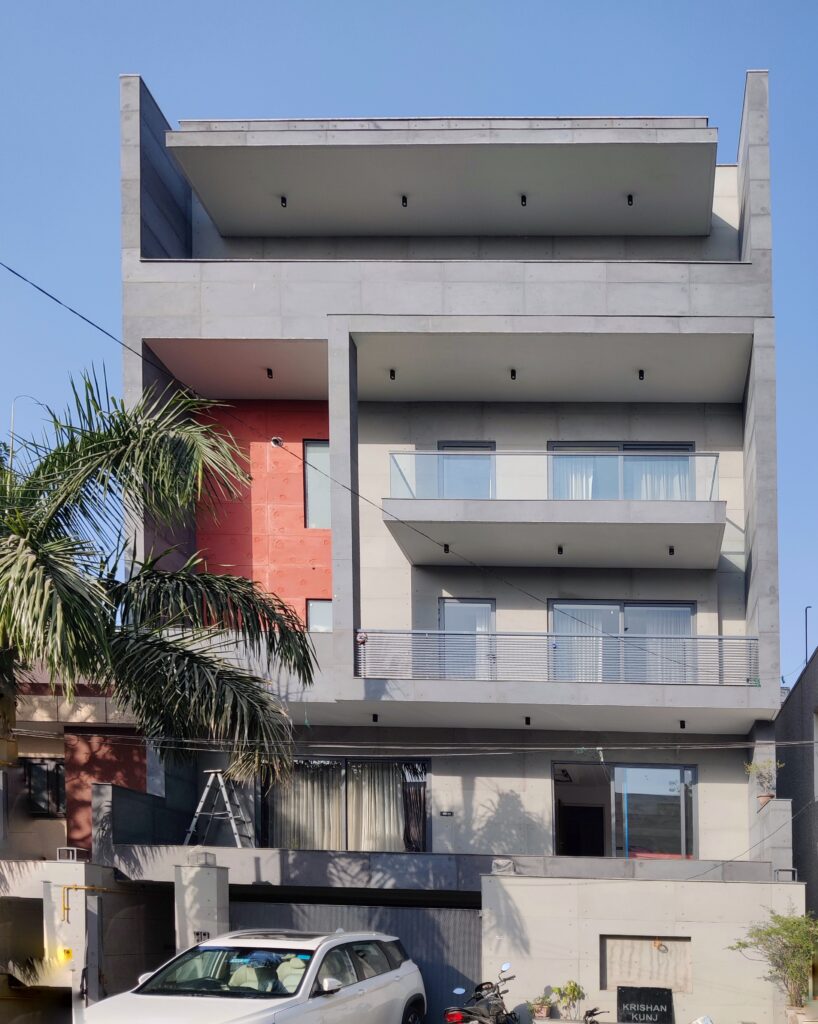 6. Kindly put us through the panel's installation process and how the tediousness of working in situ gets nullified here.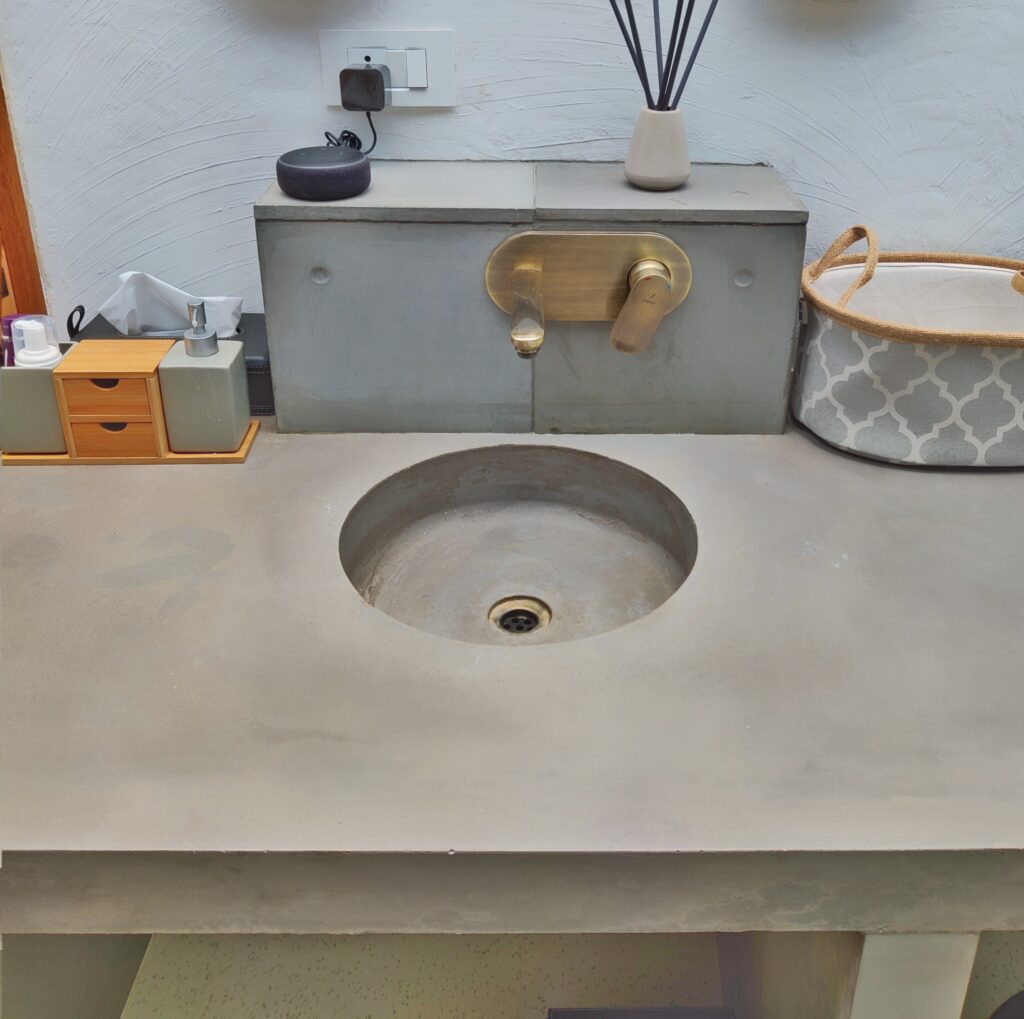 These panels can be installed easily on a plastered wall using cement-based adhesives and in the case of a wooden surface (plywood or MDF), PU-based adhesives can be used for strong bonding. These panels can be easily installed by tile layers or a stone cladding team in a hassle-free manner which is far away from the complexity of in-situ casting as mentioned earlier.
See More Products>>>>Hey Concrete
7. You are the might and main when it comes to customization. How does the process work and how can one get their products customized?
Customization is our Unique Selling Point and many of our products are the results of customized designs assigned by leading architects from different parts of the country. For customization, all we need is a detailed drawing with all the specifications and quantities.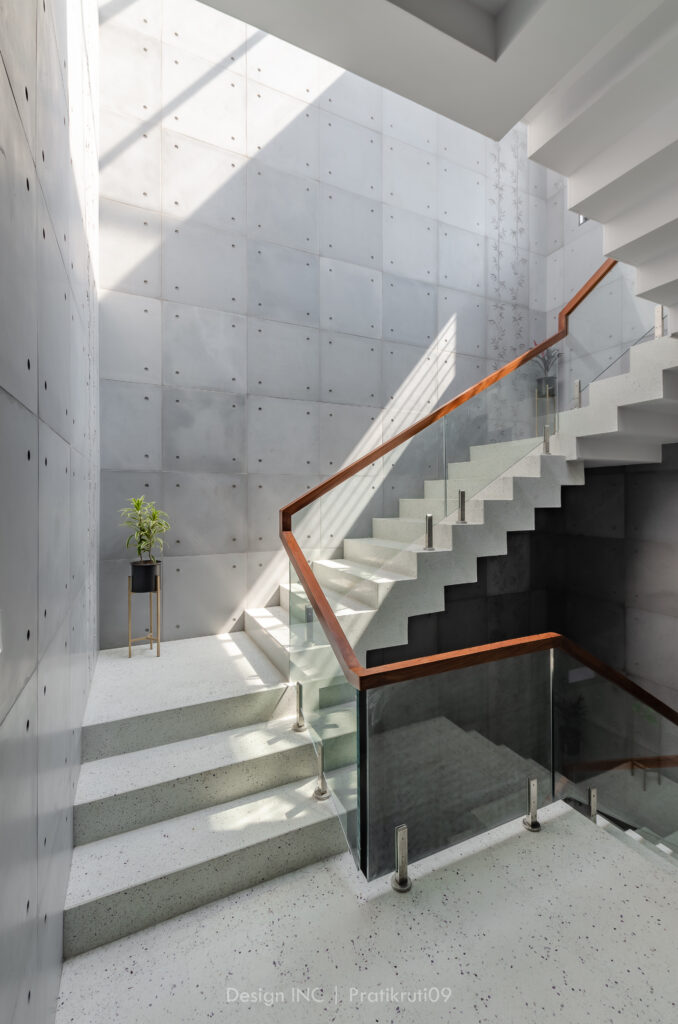 8. How have the products proven to be more advantageous when it comes to large-scale projects and how would the company-project collaborations work, just in case?
While dealing with direct customers, large-scale projects are certainly catered to at a better price. Company-project collaborations are very subjective and depend on the product and quantity.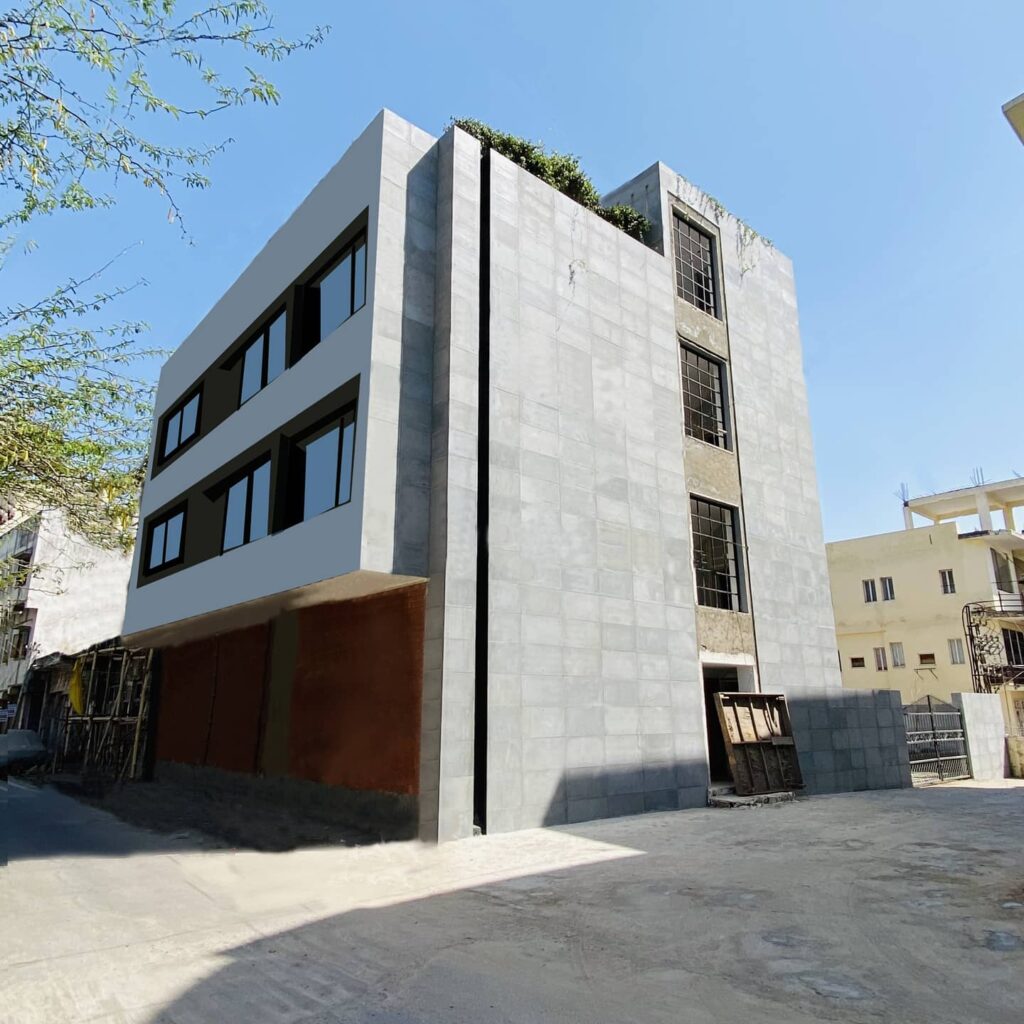 See More Products>>>>Hey Concrete
9. In what ways have the Hey Concrete products influenced the current market trends?
Our products have been game changers for many architects we have been in touch with. Considering the multitudinous possibilities with concrete as a material, we have been developing products that are one of their kind. Our CONCRAZZO series is the best example where you get a fusion of concrete and terrazzo in a single panel. We ensure the crazy imaginations are not confined to the brains.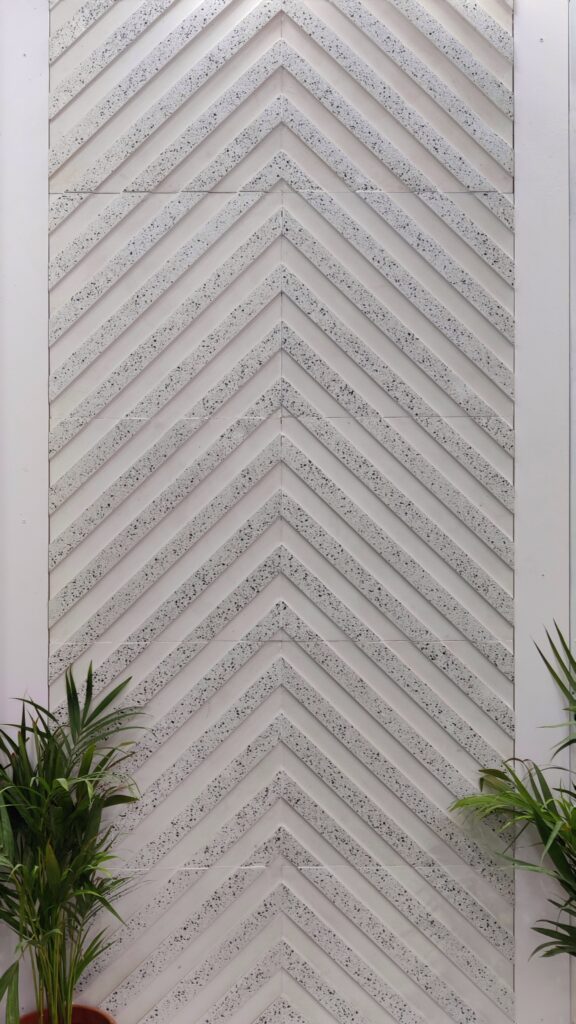 10. Kindly let us in on the company's future plans for the coming decade.
Our R&D team is working on multiple ideas and you'll soon get to see some jaw-dropping products where terrazzo and brass inlays have a mammoth role to play. We will soon be launching a new range of concrete furniture and art pieces.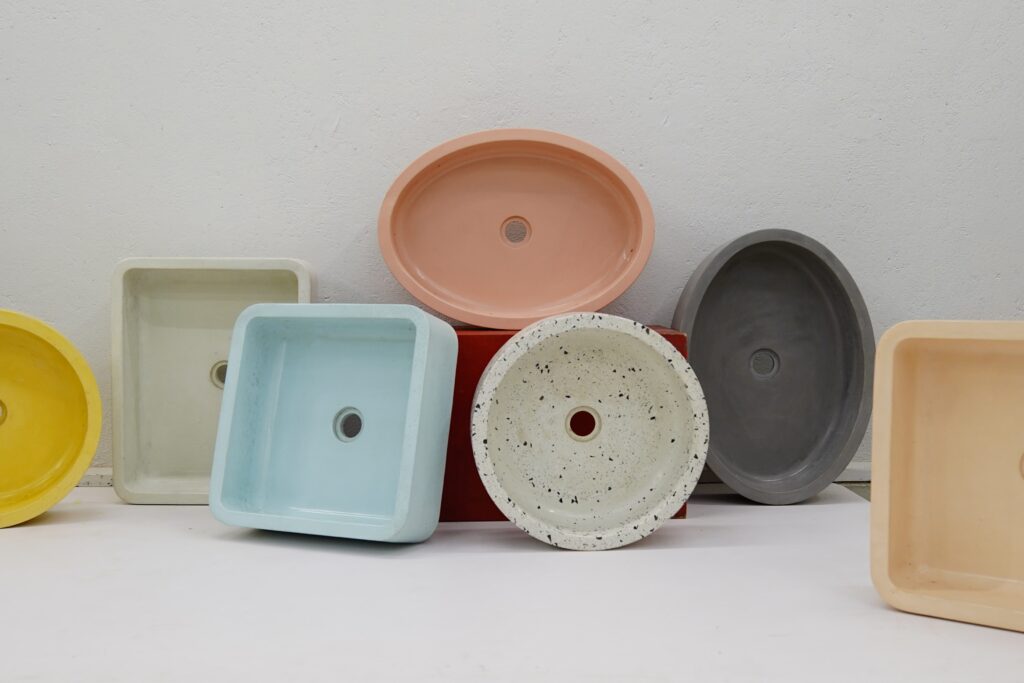 See More Products>>>>Hey Concrete
"My objective is to design a space that nobody else can come up with while using the material that anyone can use." — Tadao Ando
Imagine a human body without bones. That's exactly how contemporary architecture will be without concrete. When we talk about the structure of a building, concrete is the first material that strikes our minds because of its strength and durability. It won't be an exaggeration if we say concrete is the soul of a building.
The idea of exposed concrete was to showcase the structure and rawness of the building without the aesthetics being compromised. The way it gained popularity in the last few decades tells a lot about its evolution as an eye-catching material. In a country like India, its execution on site becomes difficult due to a lack of skilled labor and efficient workmen to do the job which forces the designers to go for other decorative materials. This is exactly where Hey Concrete comes into the picture.
Hey Concrete comes up with a hassle-free solution where they create your dream spaces with their products. Their self-developed mix of Ultra-High-Performance Concrete (H-UHPC) gives us the liberty to cast concrete in any desired form which includes wall panels, flooring panels, washbasins, breeze blocks, table-tops, monolith units, and office accessories. The biggest USPs of their products are flexibility, strength, aesthetics, and customization. Their product range gives you a vast domain to choose from and create your dream facades and spaces.
You wouldn't want to miss out on any product or updates from the brand. Head over to their website www.heyconcrete.com for more.
Content Contributor: Megha Hirani, The Architect's Diary