Colonial Minimalism Residential Bungalow | Flamingo Interiors,
For an Ahmedabadi residential bungalow occupying 6000 square feet, Flamingo Interiors undertook a project with both, colonial and minimalistic ambitions. Furniture layout of the entertainment areas was designed with the perspective of freeness of movement. Focused transitions in spaces highlighted their individual purposes.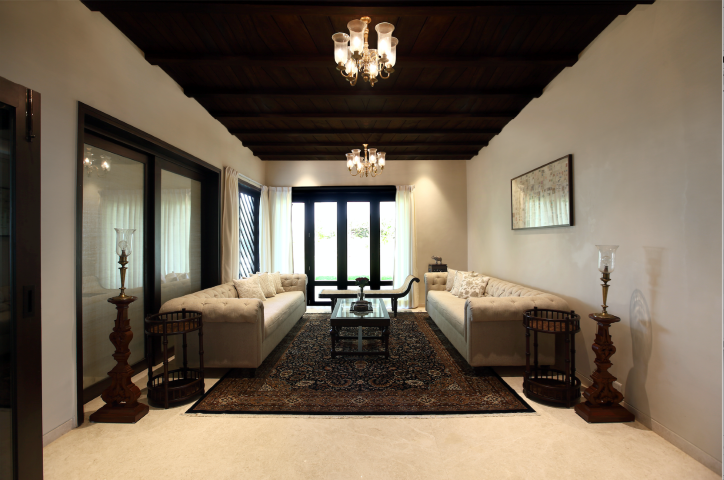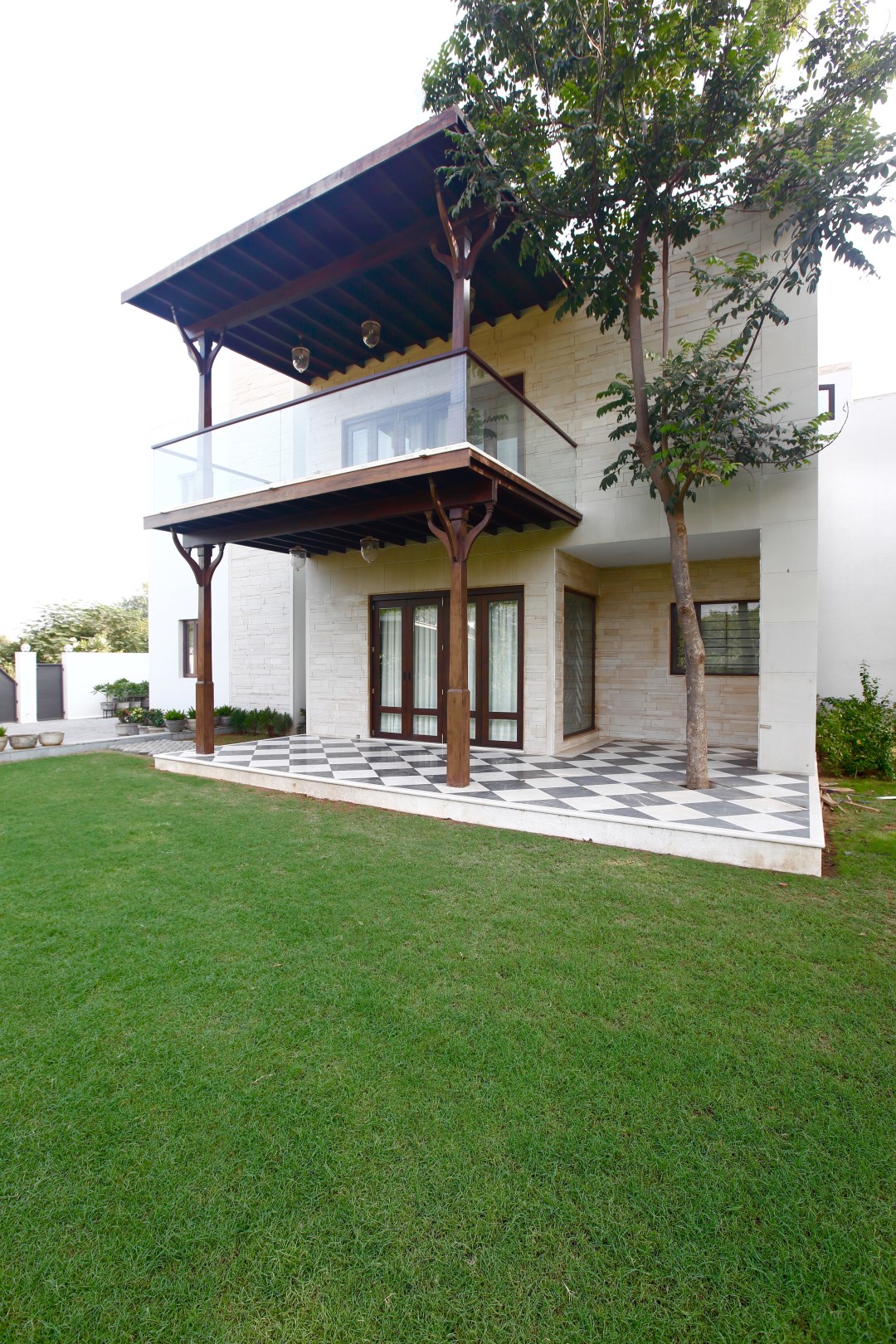 &nbsp
Vernacular interior design was explored from the perspective of using the skills and traditions of local vendors. The dazzle of brass and crystal and the handpicked ceramic added a contrast with some of the more rustic elements of wood and cross-stitch hand embroidery.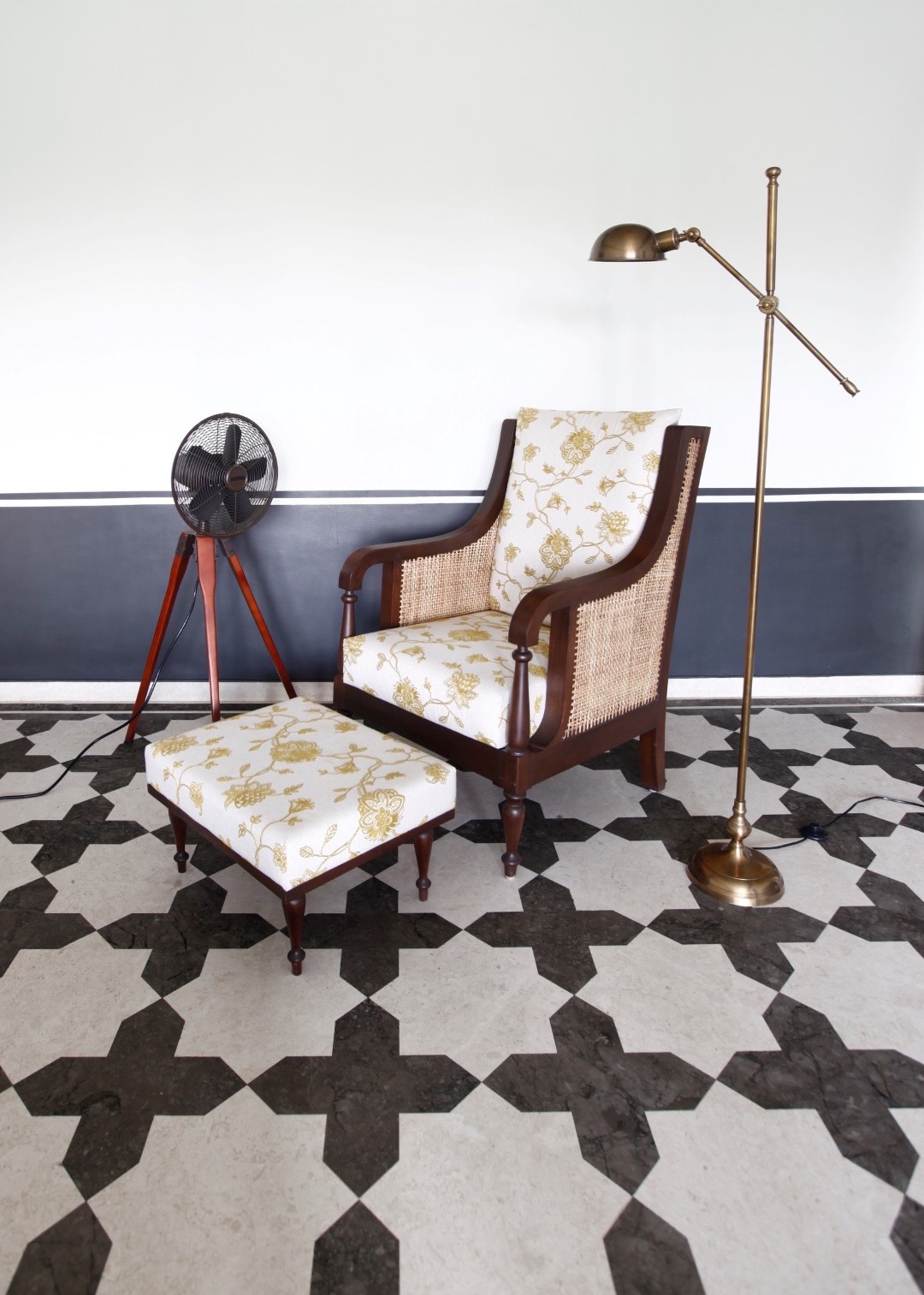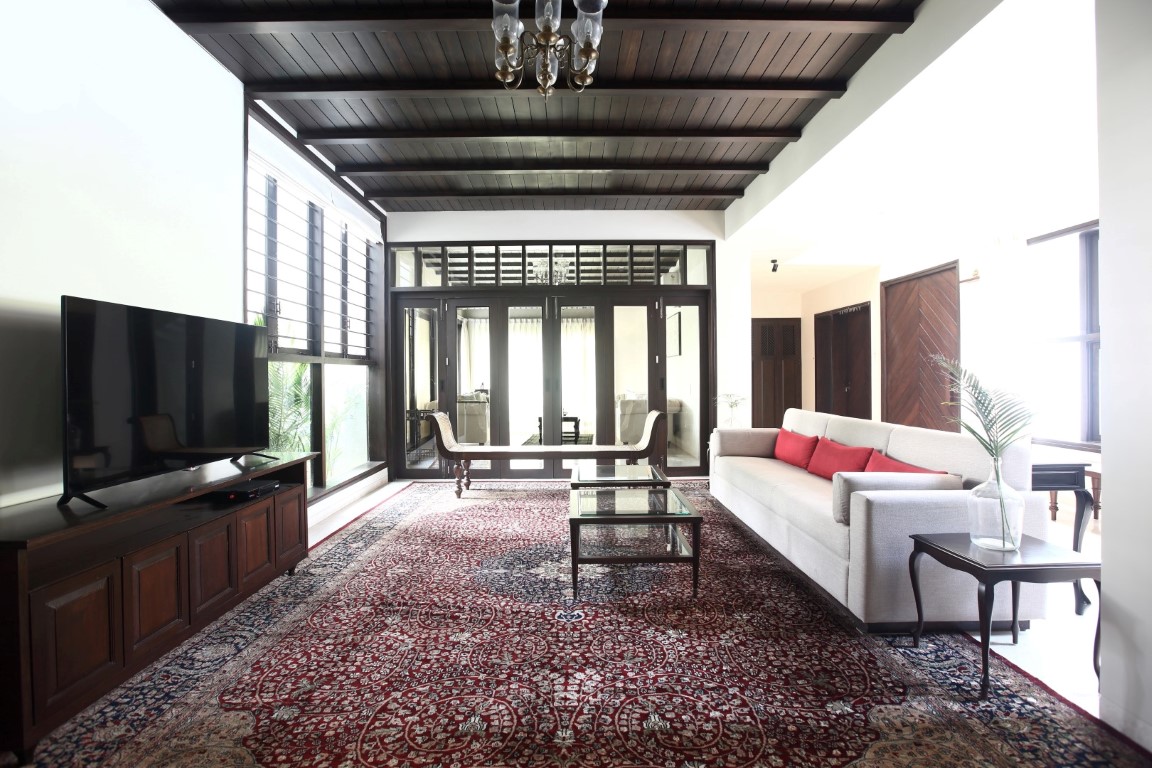 British colonial furniture forms intermingled with local materials and adapted it to suit the practical needs of climate and landscape to produce a blended Mughal and colonial style. Locally available construction materials were balanced with modern finishes and glossy polishes to create a sense of harmony and light.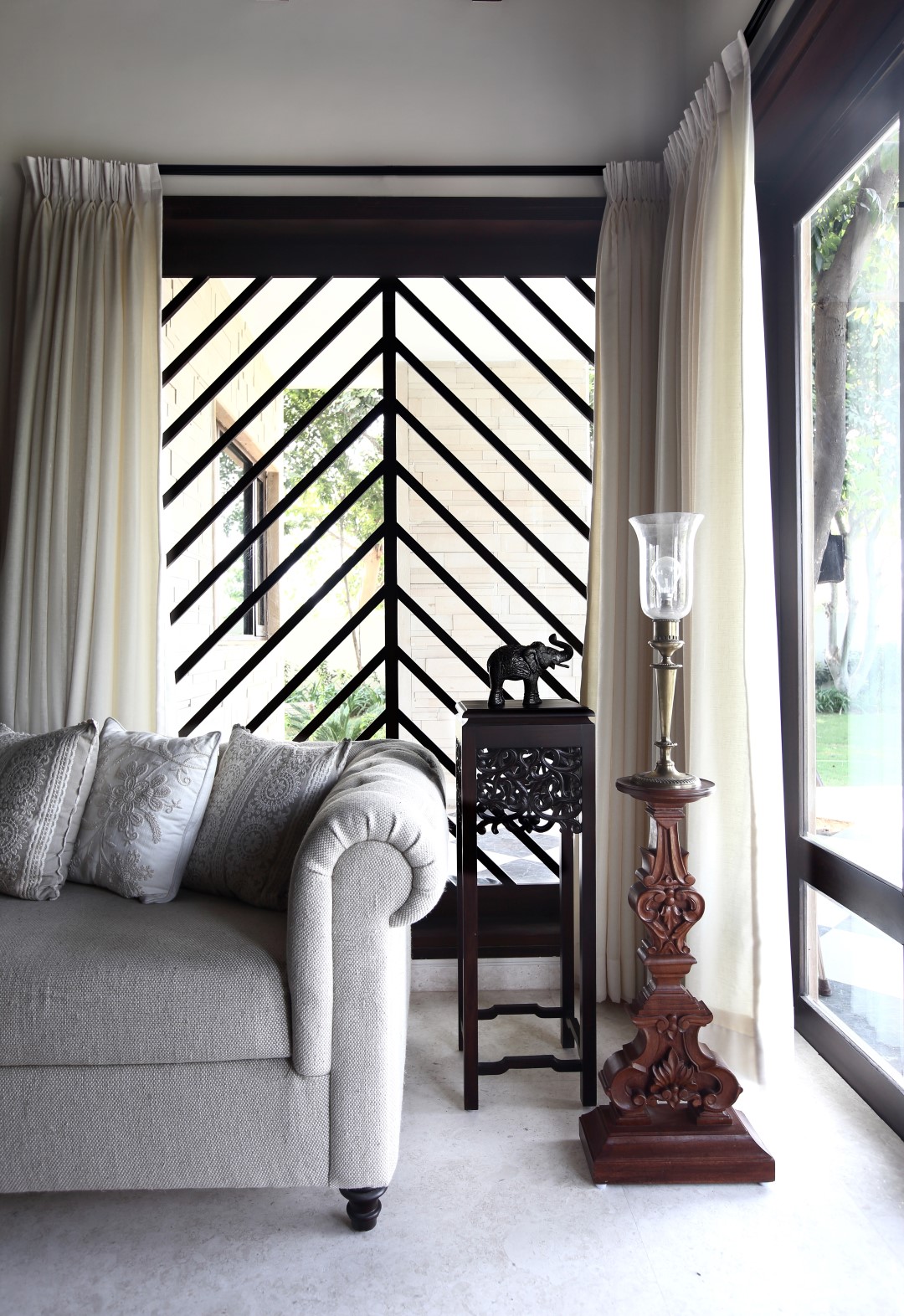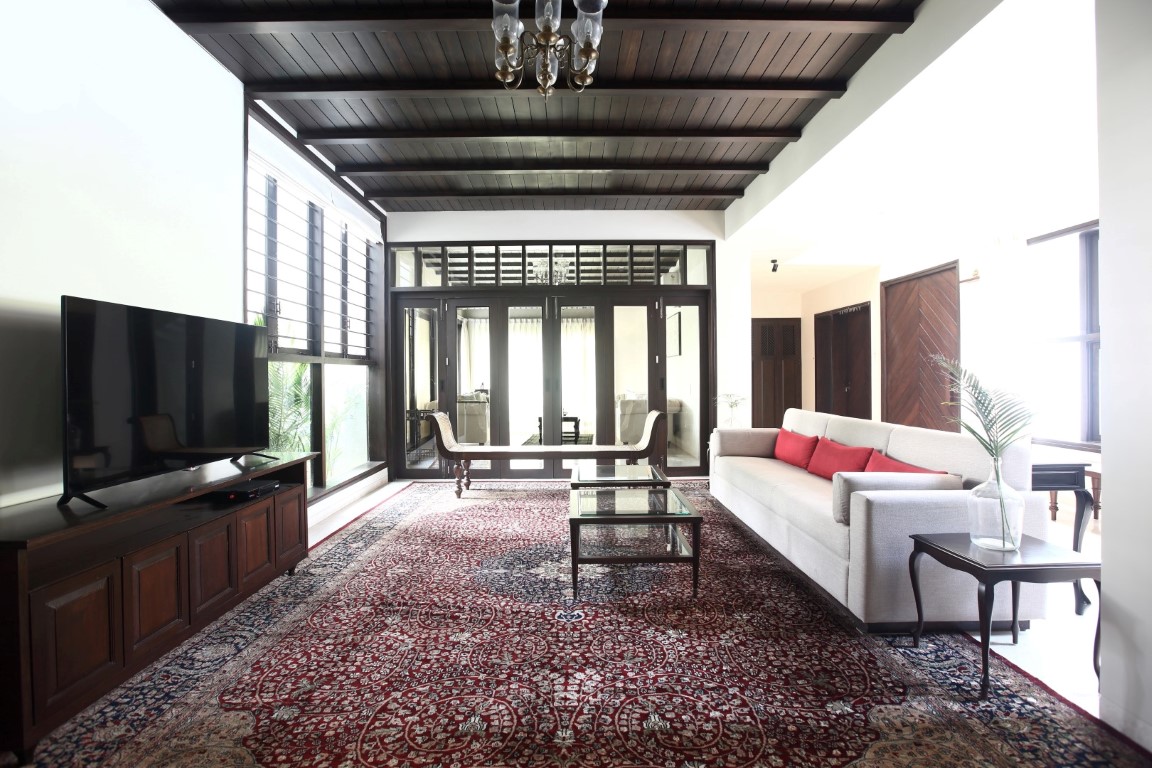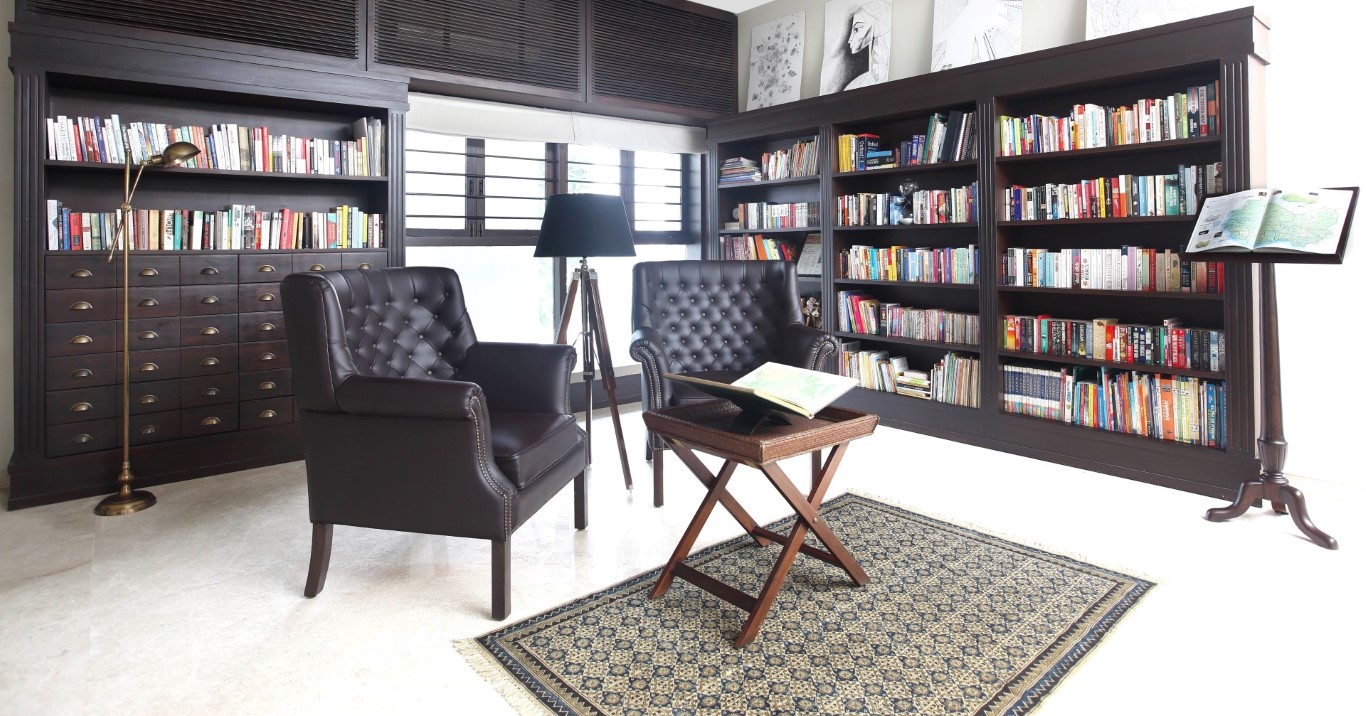 Deeply inspired by the interior design style during the time of the British Raj, a tropical colonial influence was adopted and innovated with some modern breaks. The formal living area situated at the forefront of the bungalow overlooks the front lawns.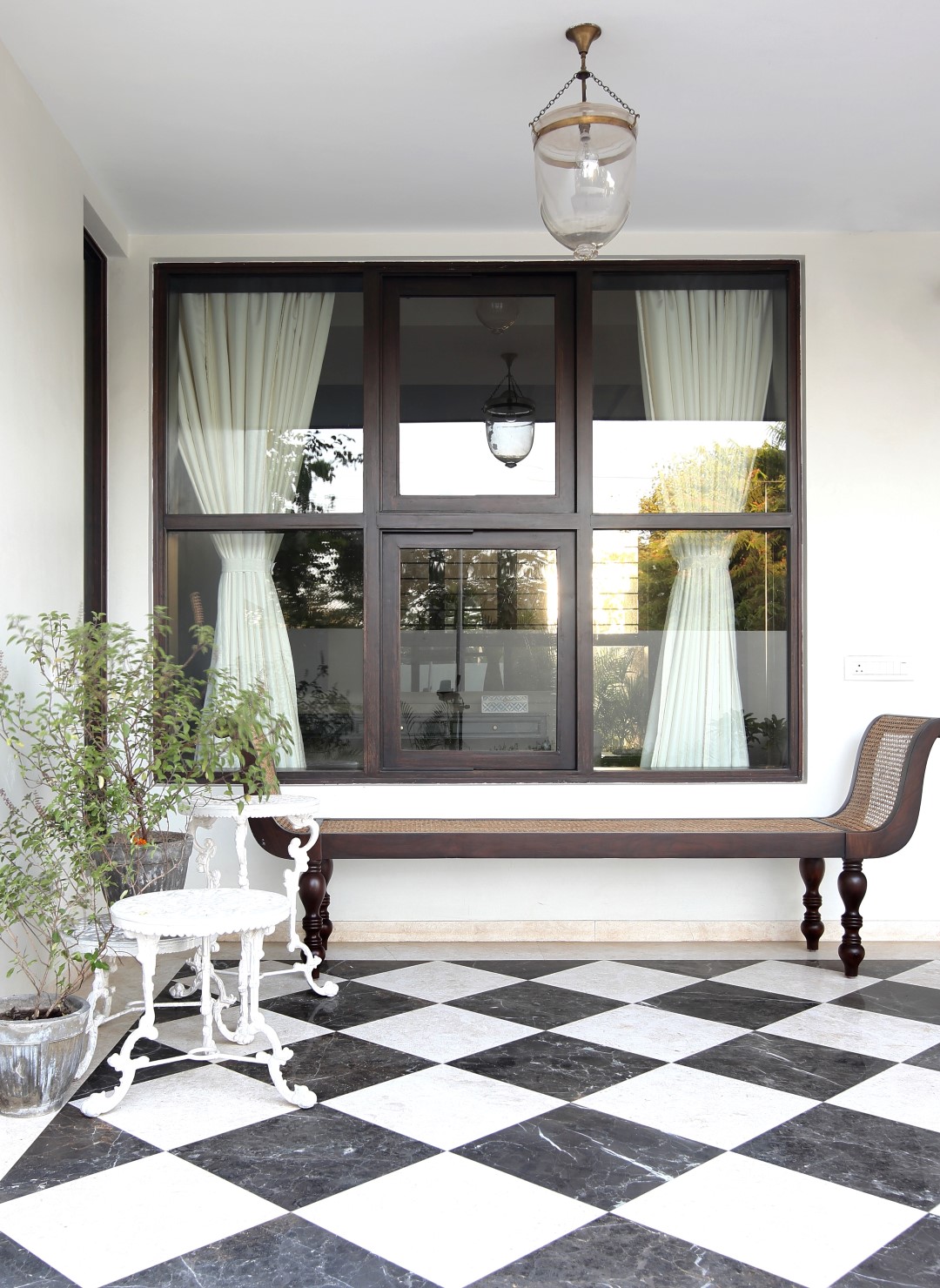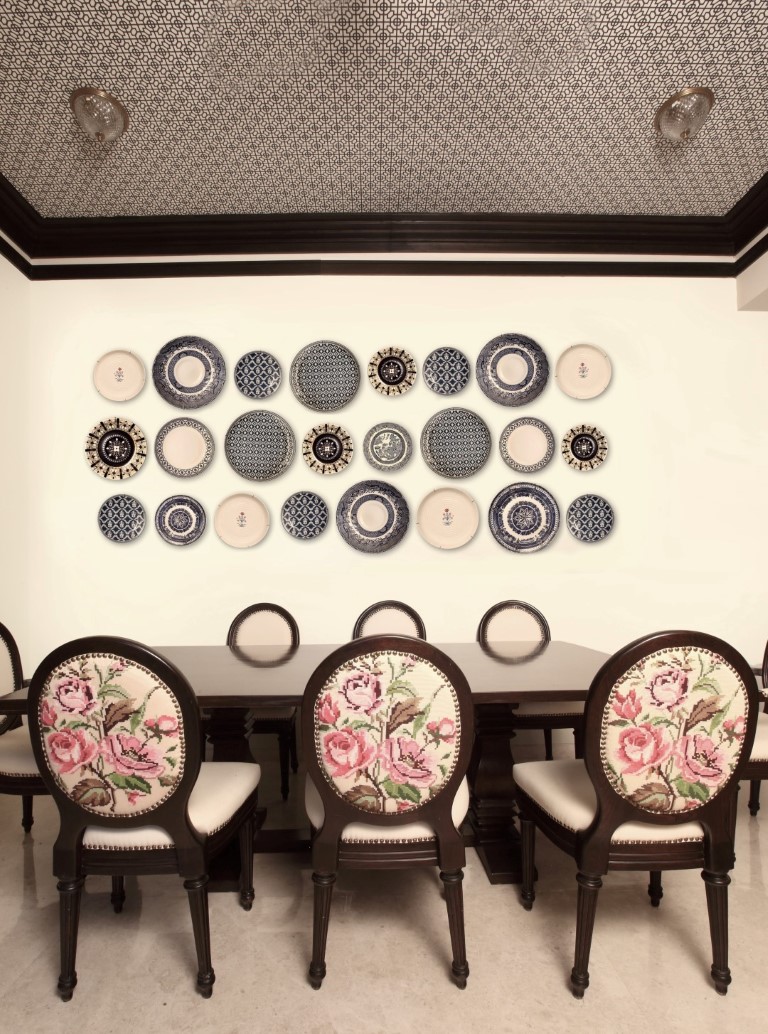 Ebony, teak, and mahogany wood along with other native woods, were used to build furniture. The essence of a British Colonial room was exemplified with a traditional British style, and embellished with Indian design. The staircase area was constructed in a manner to look light and airy, so as to, at least psychologically, counteract the heat.
Walls in most areas of the home have been painted in lighter colors, therefore providing a deep contrast to the dark wood floors and furniture. Accessories have been carefully curated and chosen as per the availability of the region. Locally woven wicker mats and pressed botanical art from the bungalow's lawn's highlight its ethnic flavour.
ABOUT FIRM
A plausible inspiration for the legend of the Phoenix, the exquisite flamingo emanates functionality by standing on one leg, making it a symbol of beauty and balance. Late November marks the return of the unique bird to Bombay each year. It is impacted by various cultures and experiences from world over, but retains its original style.
Taking a cue from this remarkable bird, the brand Flamingo interacts with the world surrounding it and explores innovative ideas to create a lifestyle that fits you.
Project Details
Colonial Minimalism
Principal Designers: Esha Pandya Choksi & Aashni Pandya
Firm: Flamingo Interiors
Location: Ahmedabad, India
Photo Credit: Abner Fernandes