Ceramic Studio | pdp architects
Client brief description –
They wanted the showroom to be the museum in which they would showcase the tile as their beloved possessions.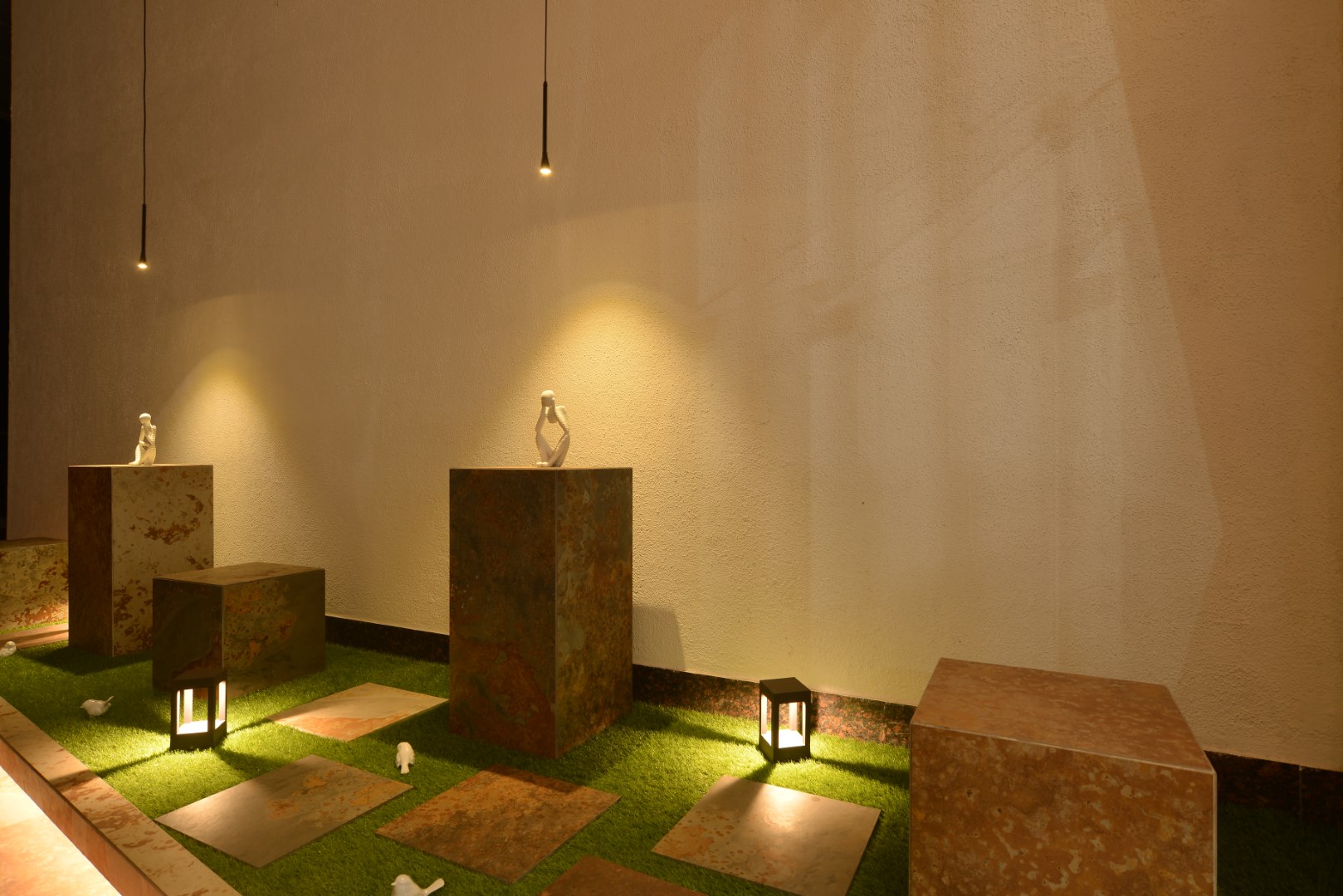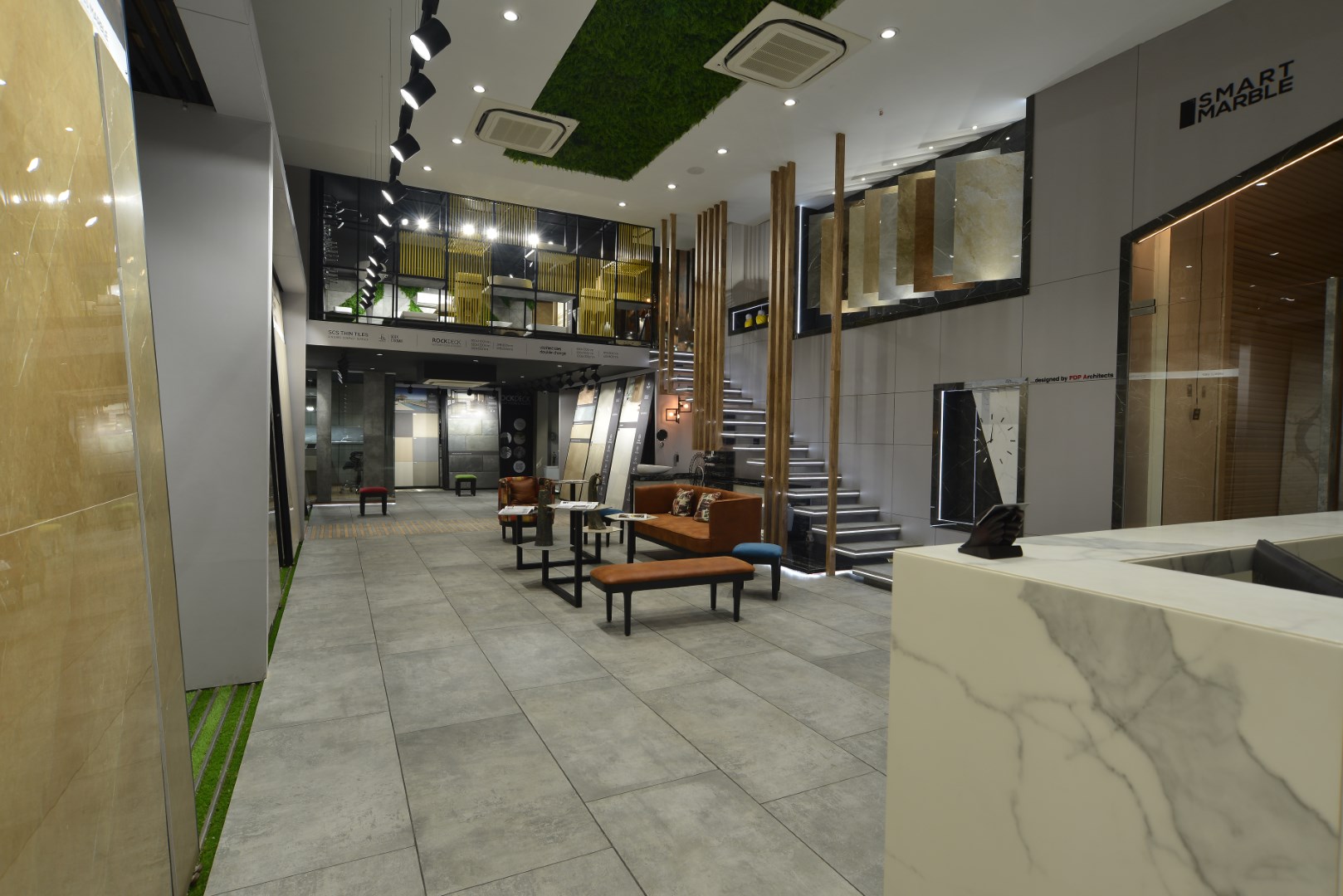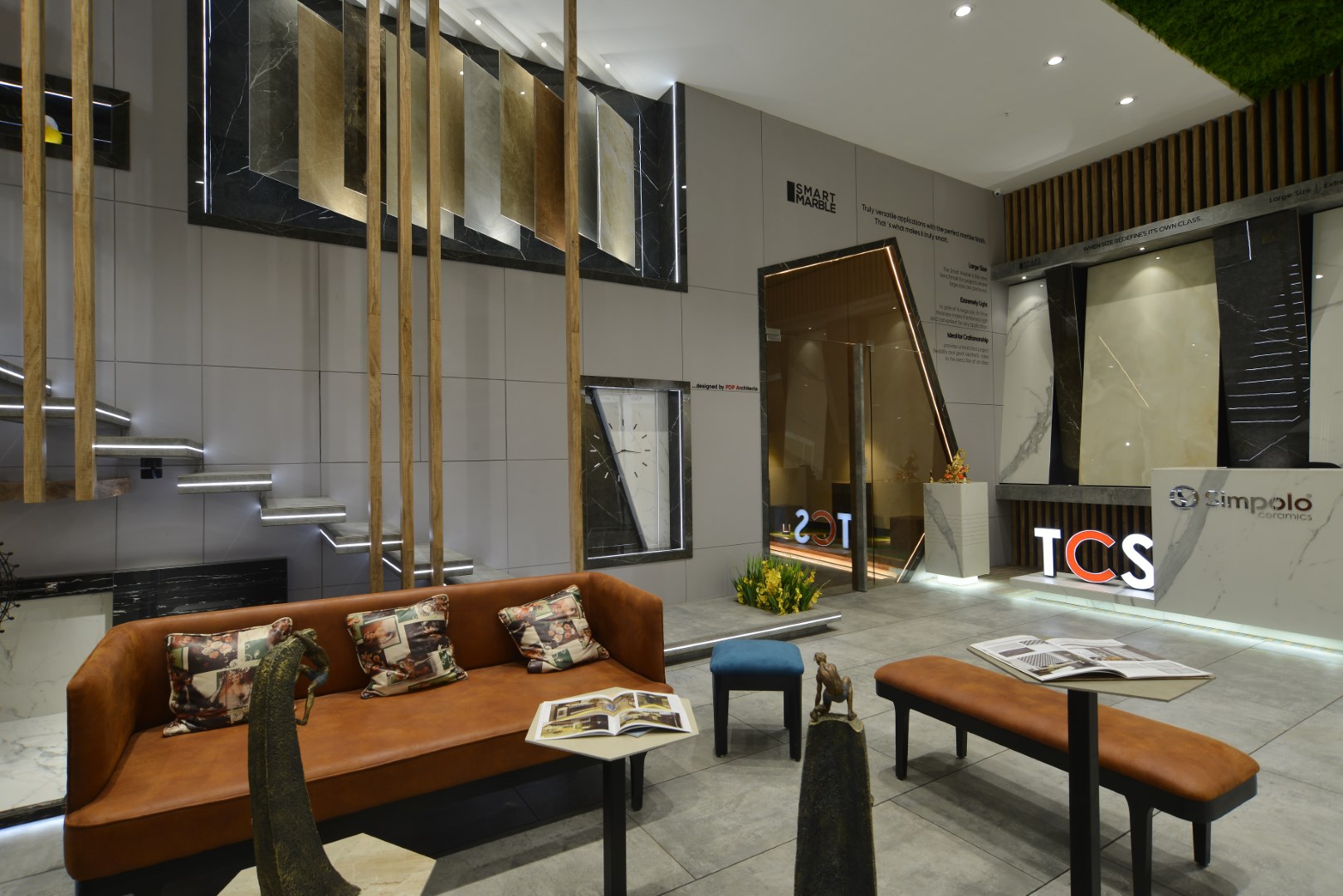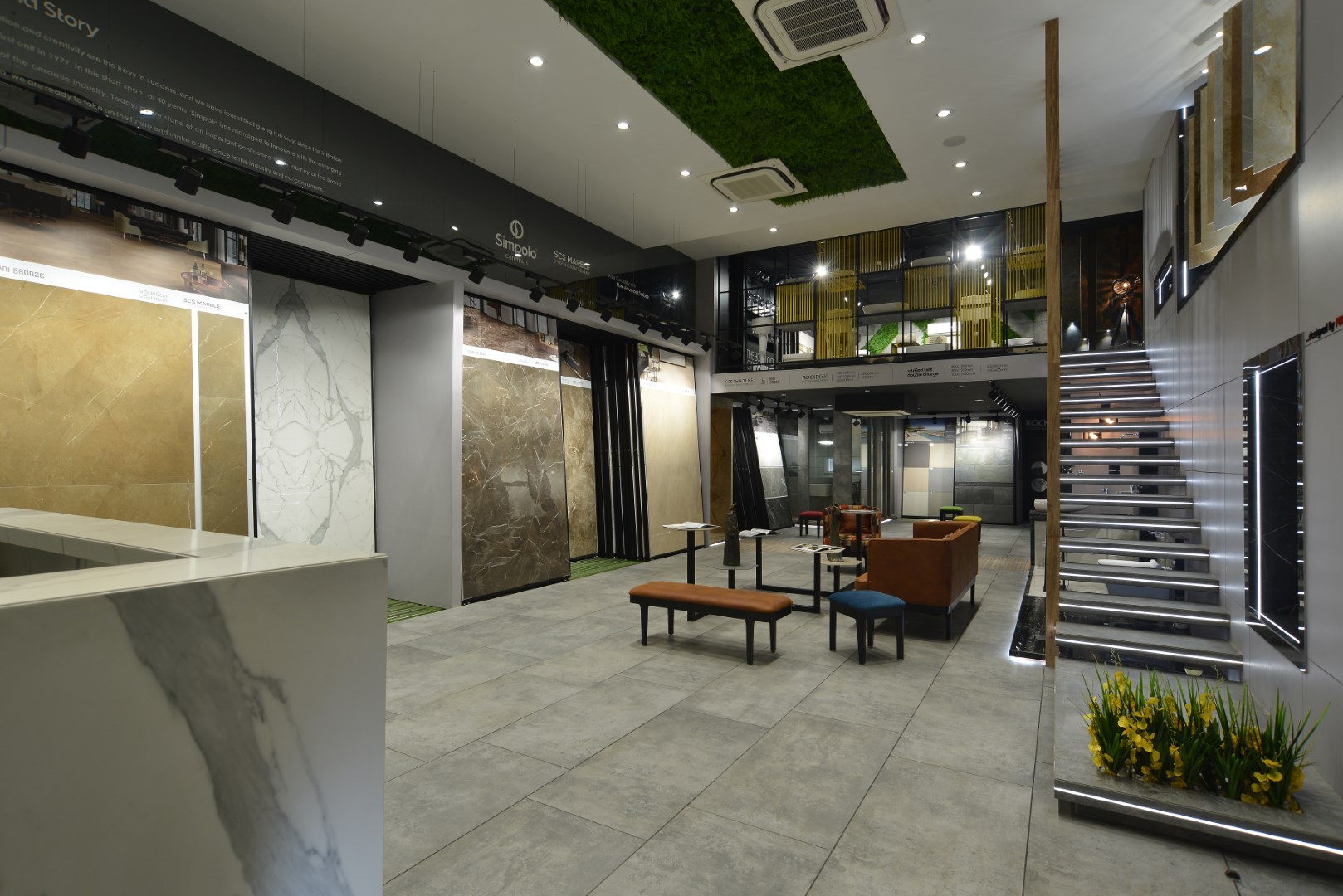 Design Concept –
So the objective was to create a experience centre where people would see & understand the product &know the wide options of tile available in today's market we could even achieve the same goals by showcasing the applications of tiles on walls, in ceiling, in stairs, hanging elements, door handles, on tables & artifacts.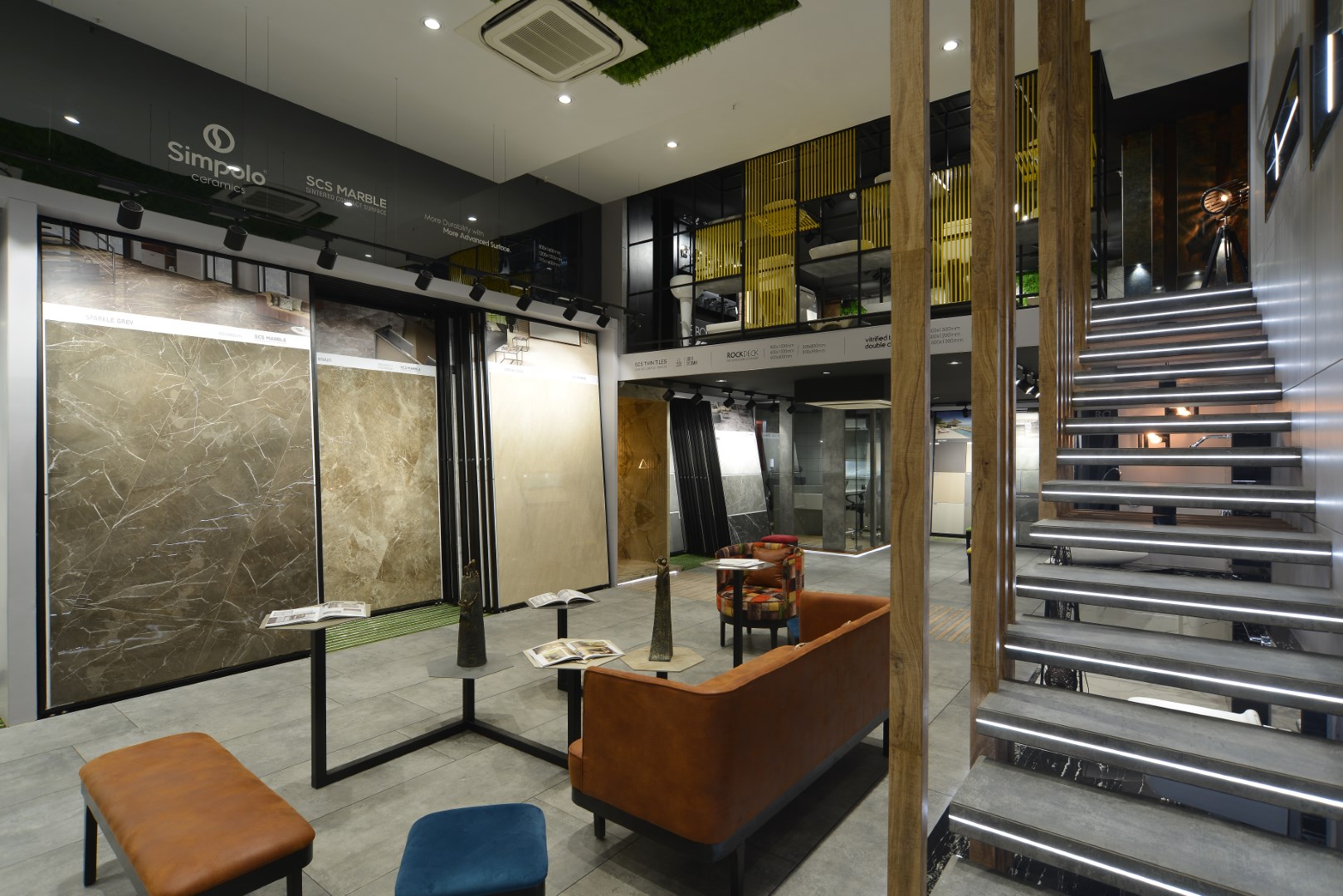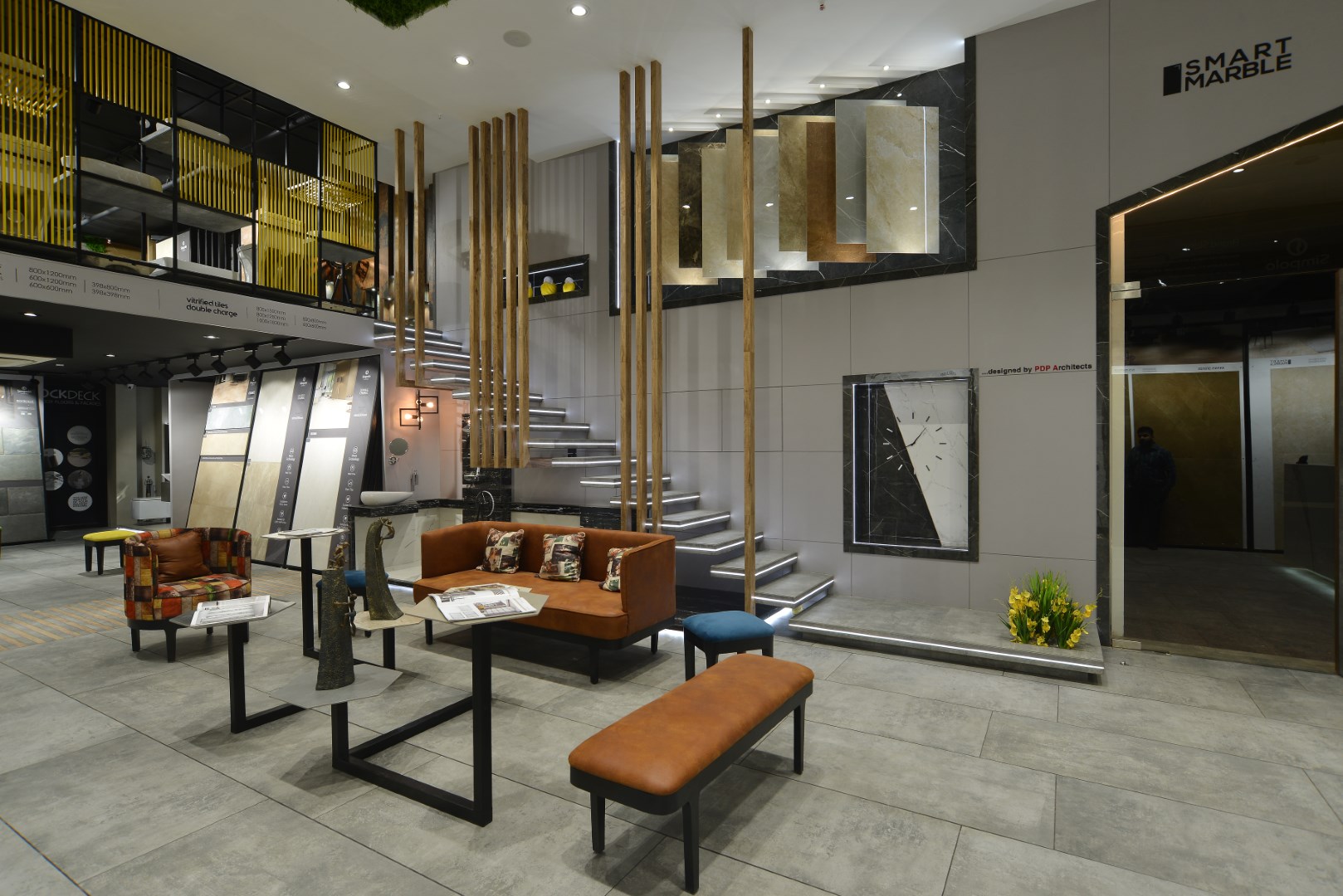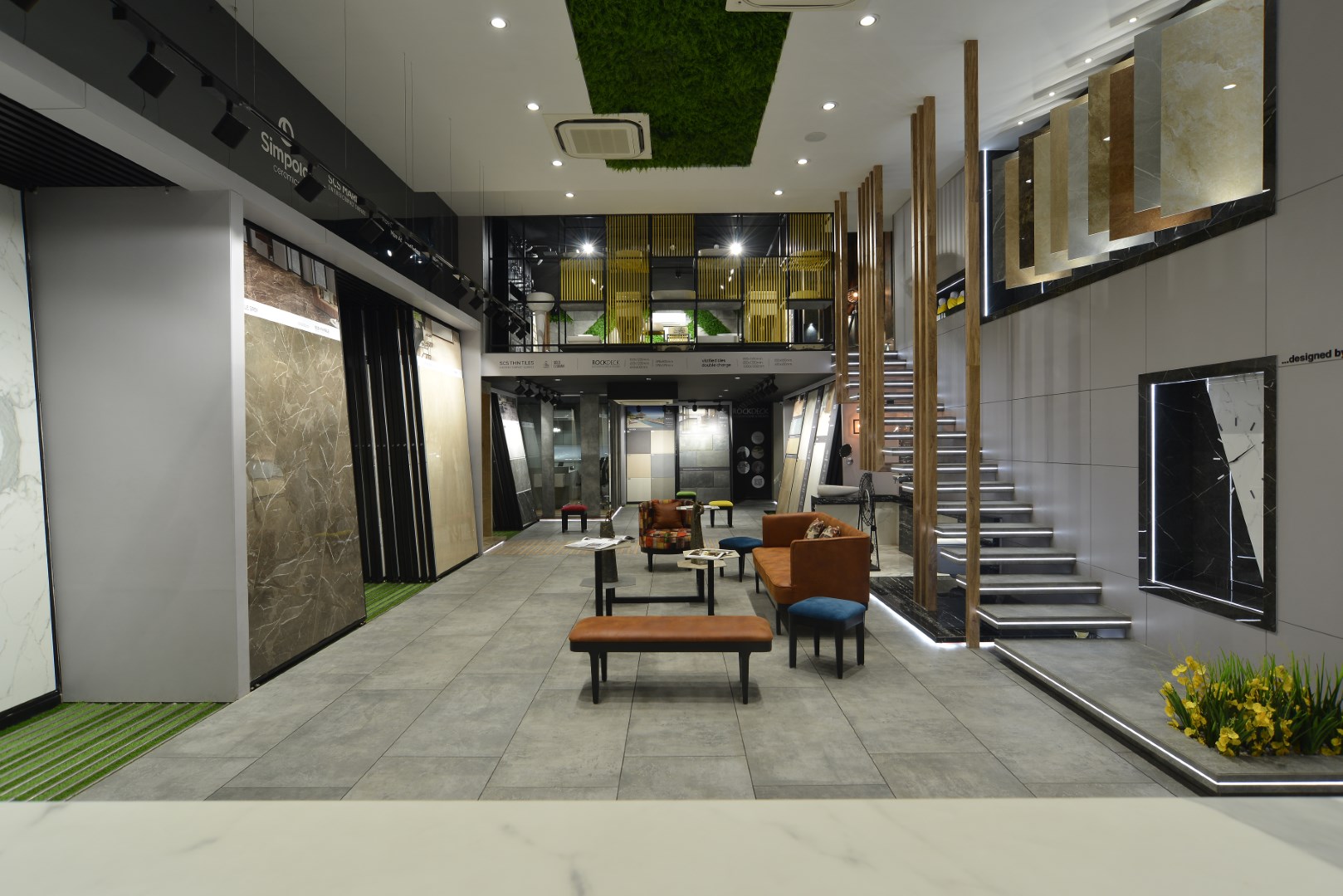 Details –
Ceramic studio entrance passage welcomes you with its range of outdoor tiles intended to create Verandah feel with ambient lighting focusing the tile options. Polyline cuts enhancing the entrance door wall, looks simply class & creates a sense of volume as you enter the showroom.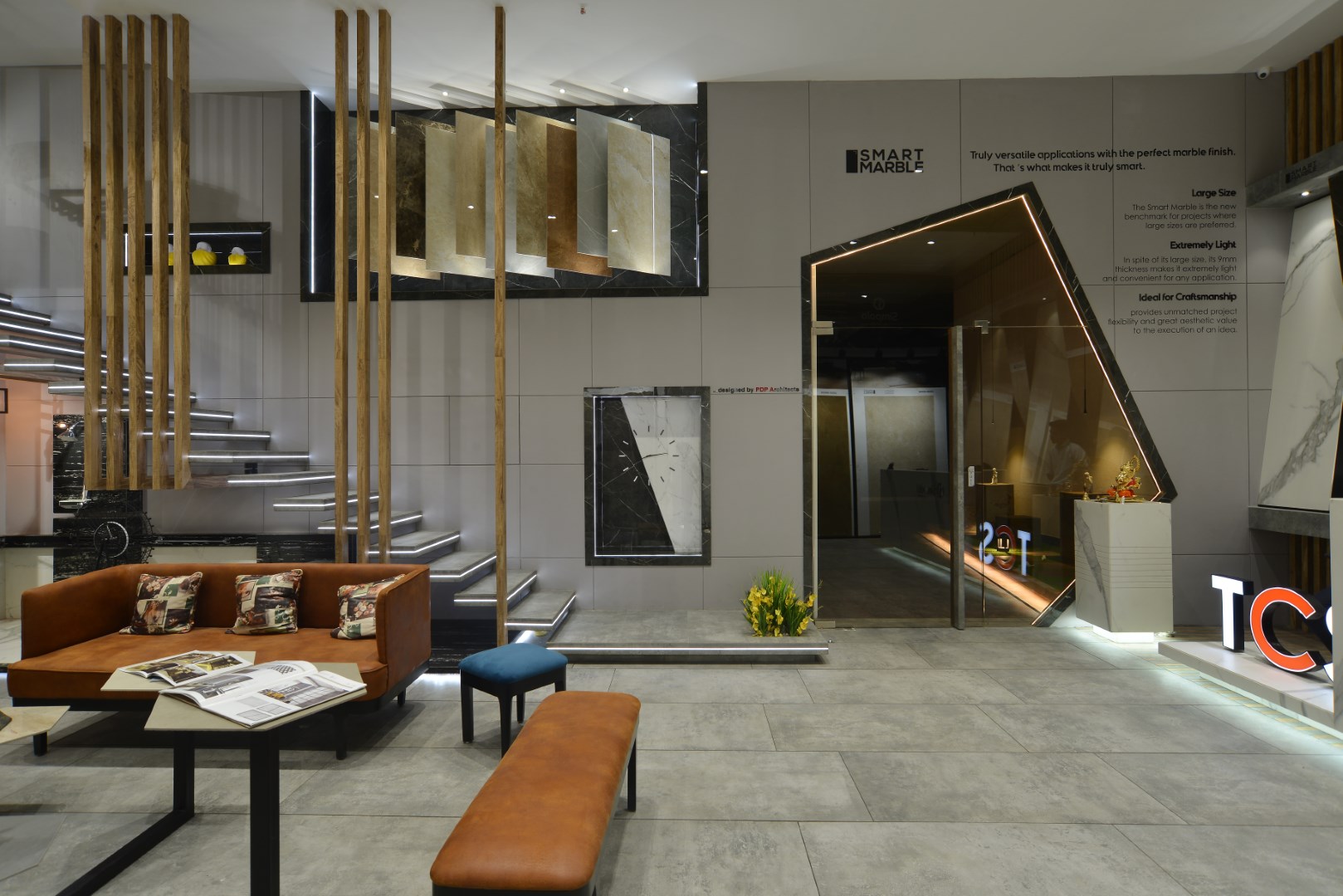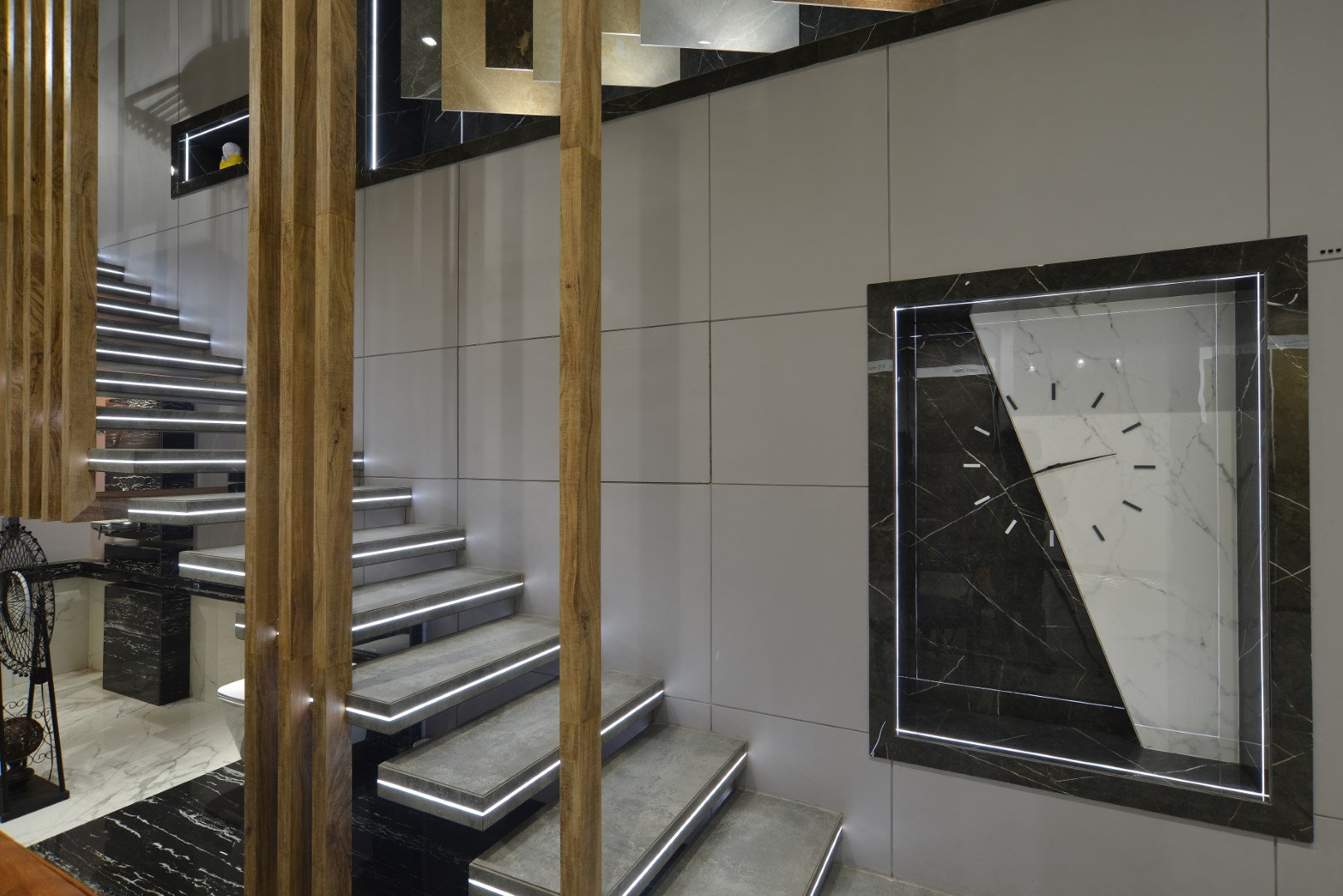 A reception table & panel cladded 8'x4' Statuario tiles adorns the visitor area. The material palate chosen dictates a use of minimalistic, eclectic and corporate approach. Use of wooden planks, marble floor and glass. Bold use of wooden members in varying scales for creating box enclosures and use of different natural stones on walls and floors, extending all the way to small details like artifacts and table tops.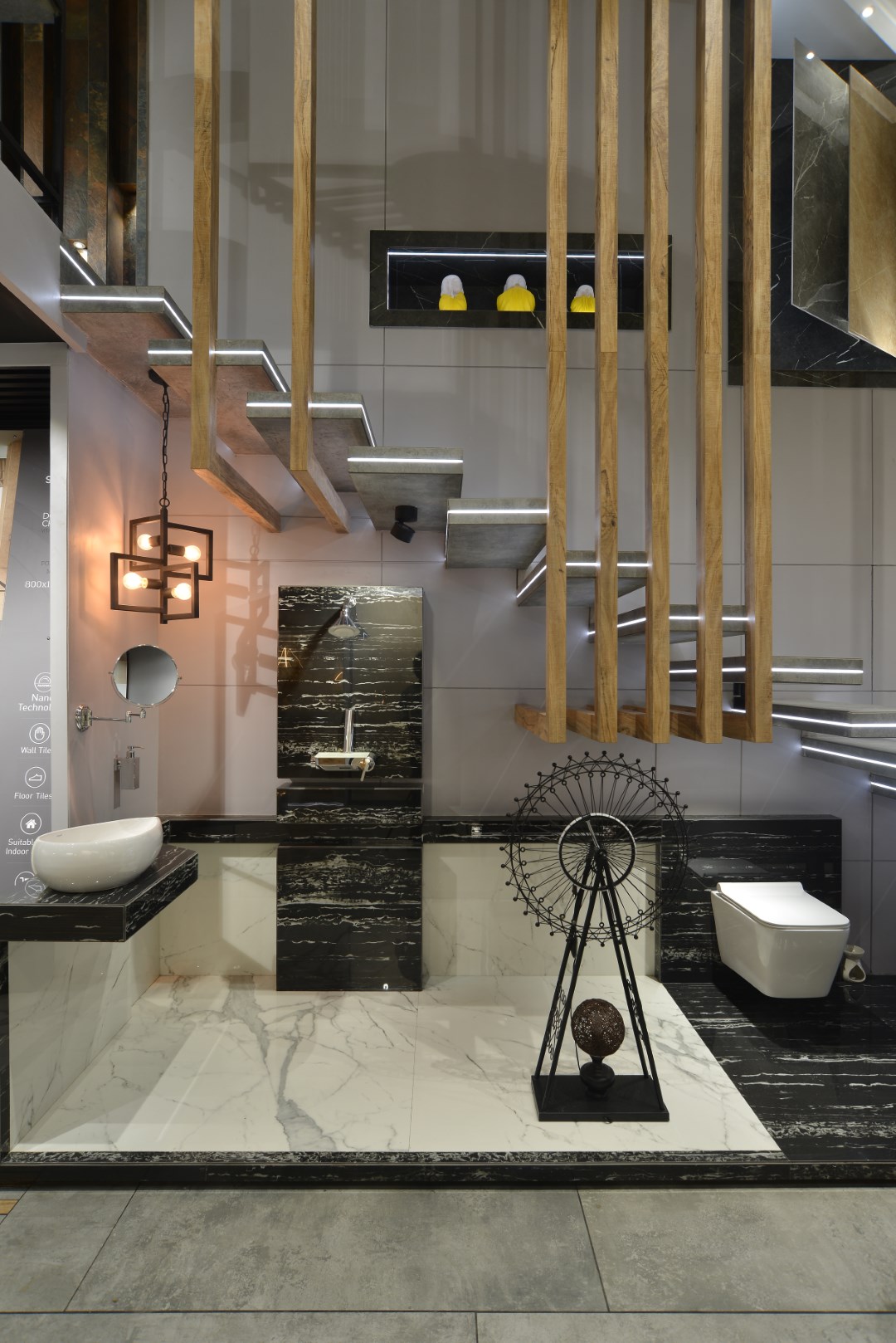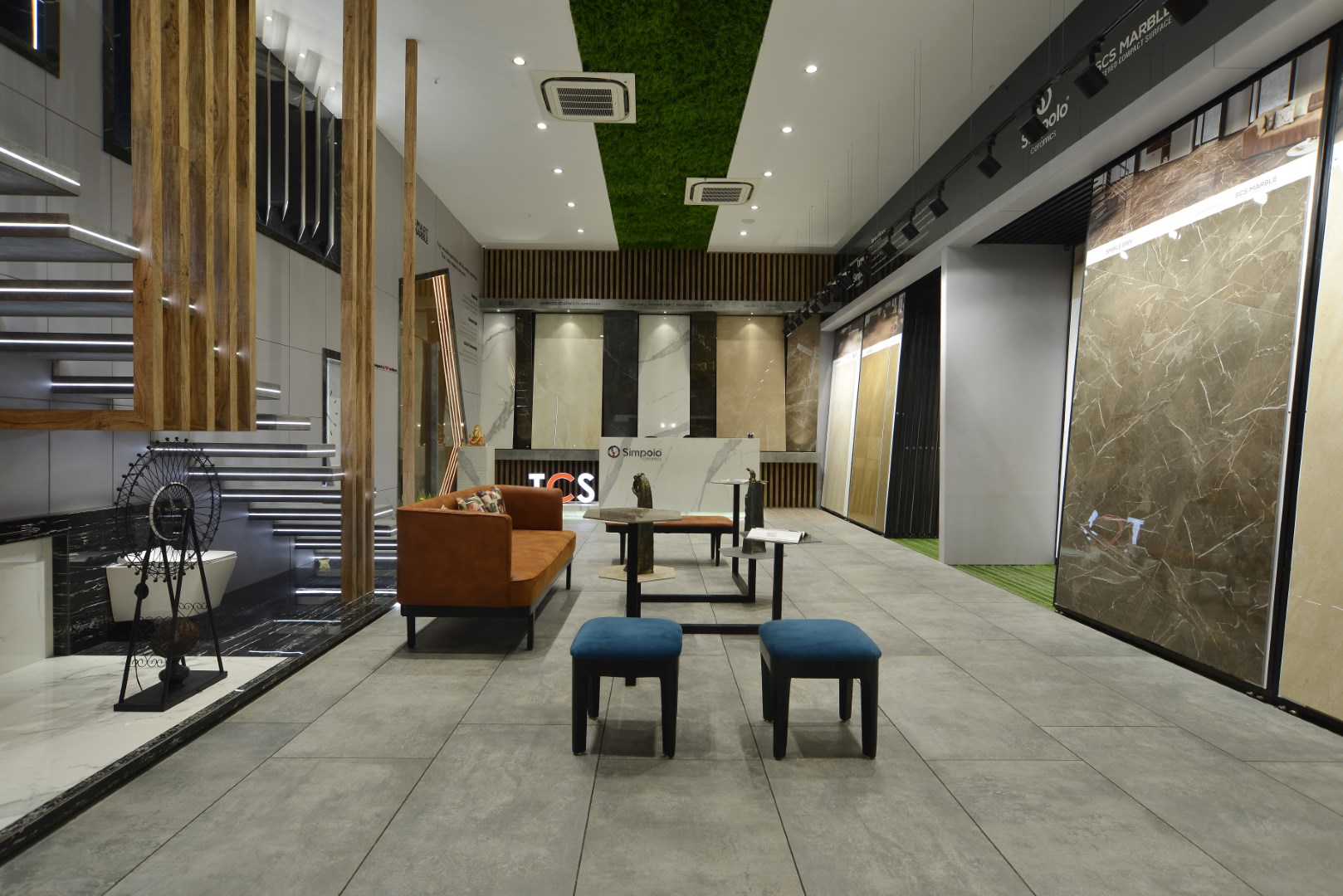 To create the desired ambience cement grey colored tiles are used for walls and floors. Mezzanine ceiling painted dark grey, whereas double floor height ceiling painted white with centre green wall finish. Light plays a major role throughout the showroom for focusing on the tiles to enhance the depth & textiles in various patches of tiles. A visitor is driven through a space towards the variety of tiles creating a sense being in a museum with tiles highlighted.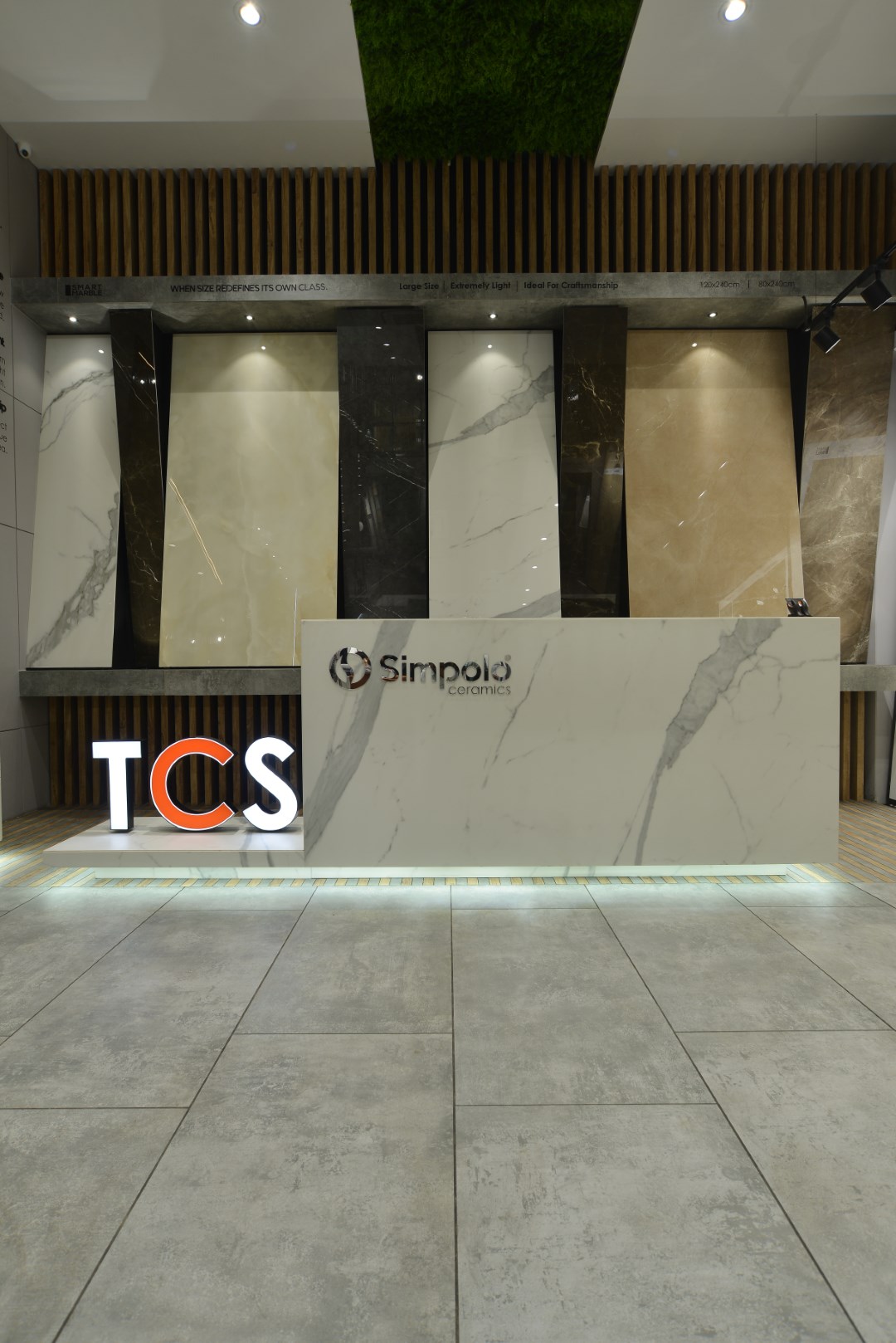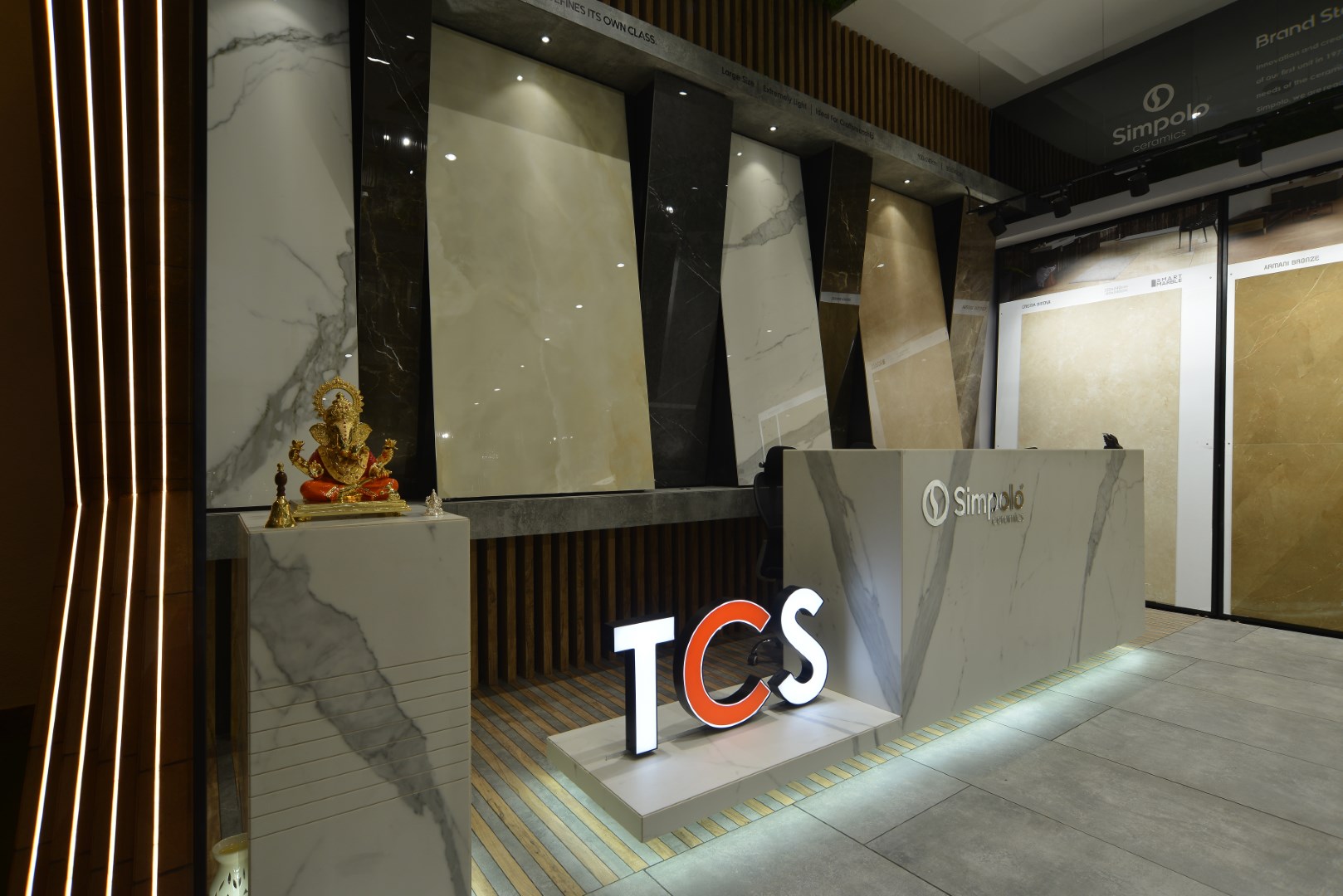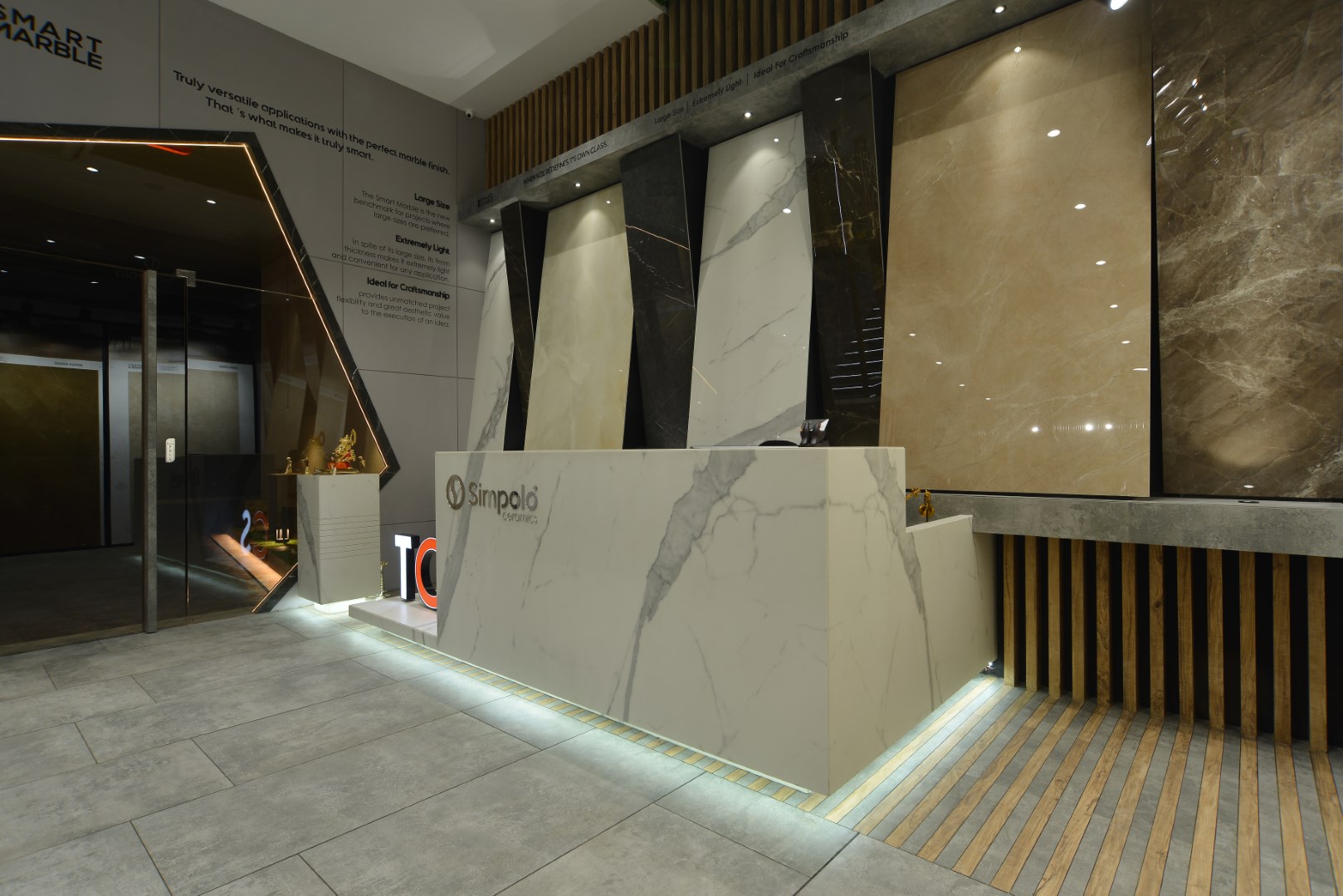 Owner cabin stands out silently with its grey wall & wooden floor cave. 1'x 1' tiles cladded on wall with embossed/engrave look highlighted with profile LED light creates an attractive area. Cement grey & white satwario on the executive table completes the cabin with classy stanza.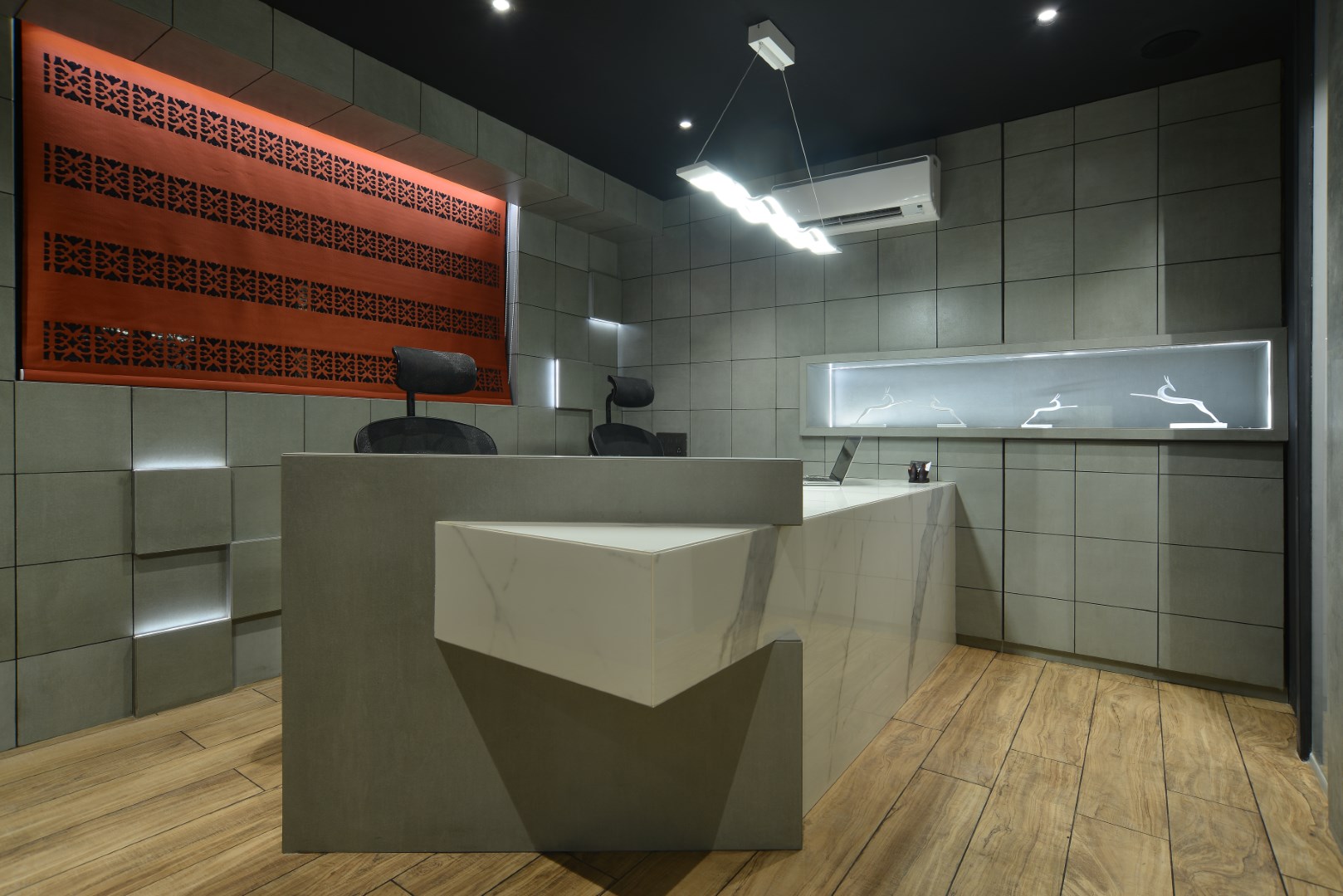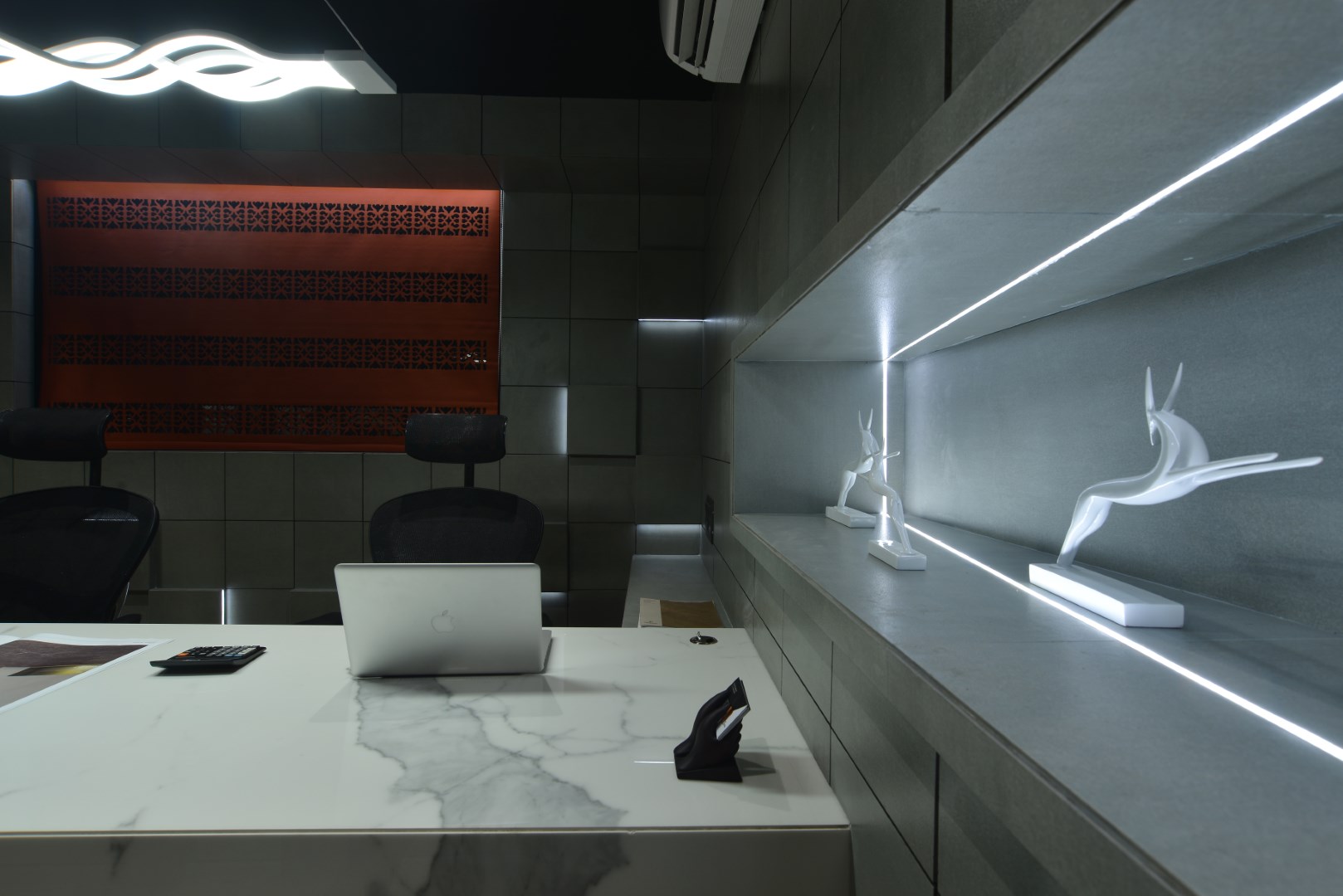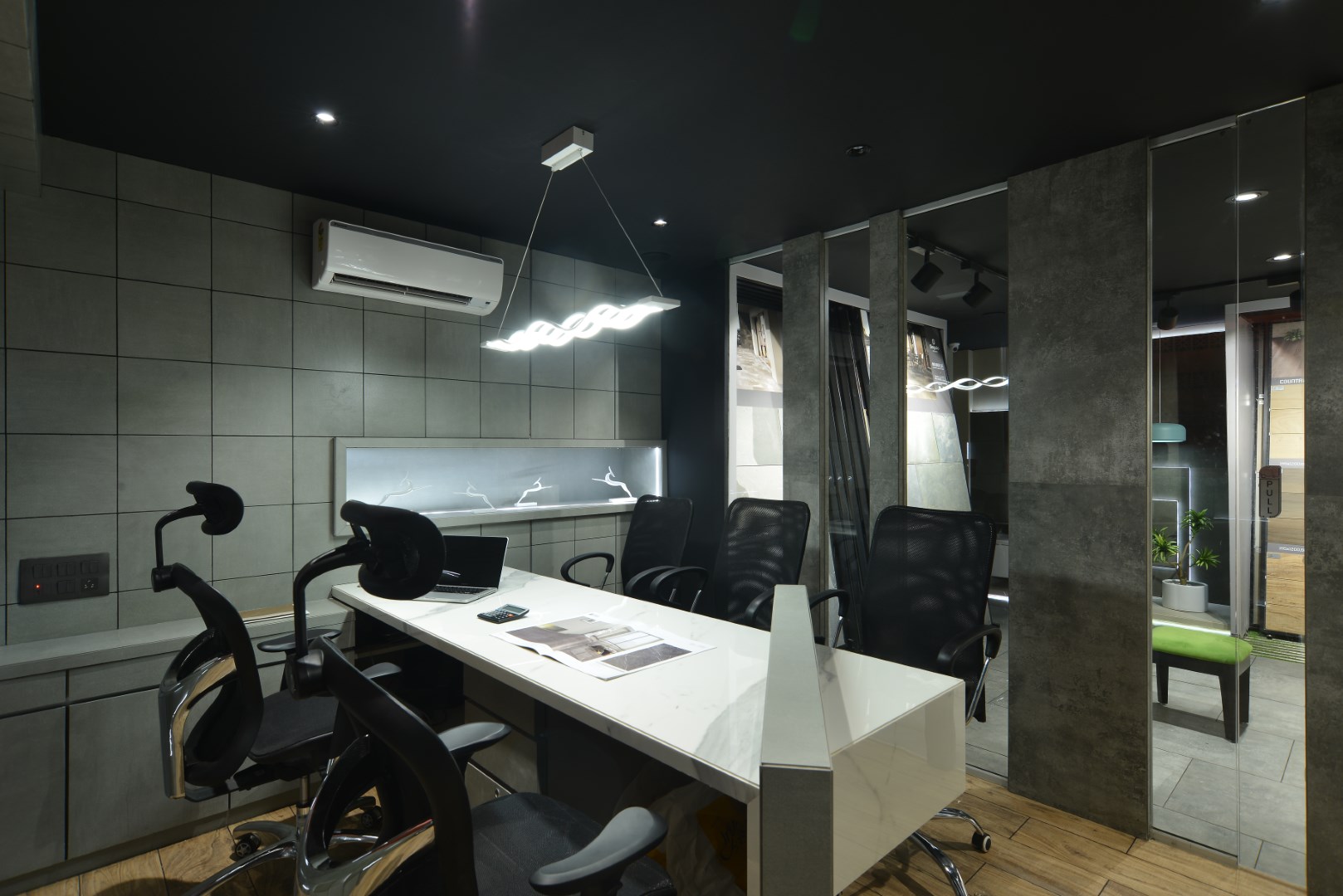 The rustic cement look tiles applied on every step leads the visitors towards the mezzanine floor for taking a glance over the range of sanitary ware products so the mezzanine floor has this beautiful floor designed with cement & wood look tiles accompanied with a display of wash basins & wall hung's over grey & green wall.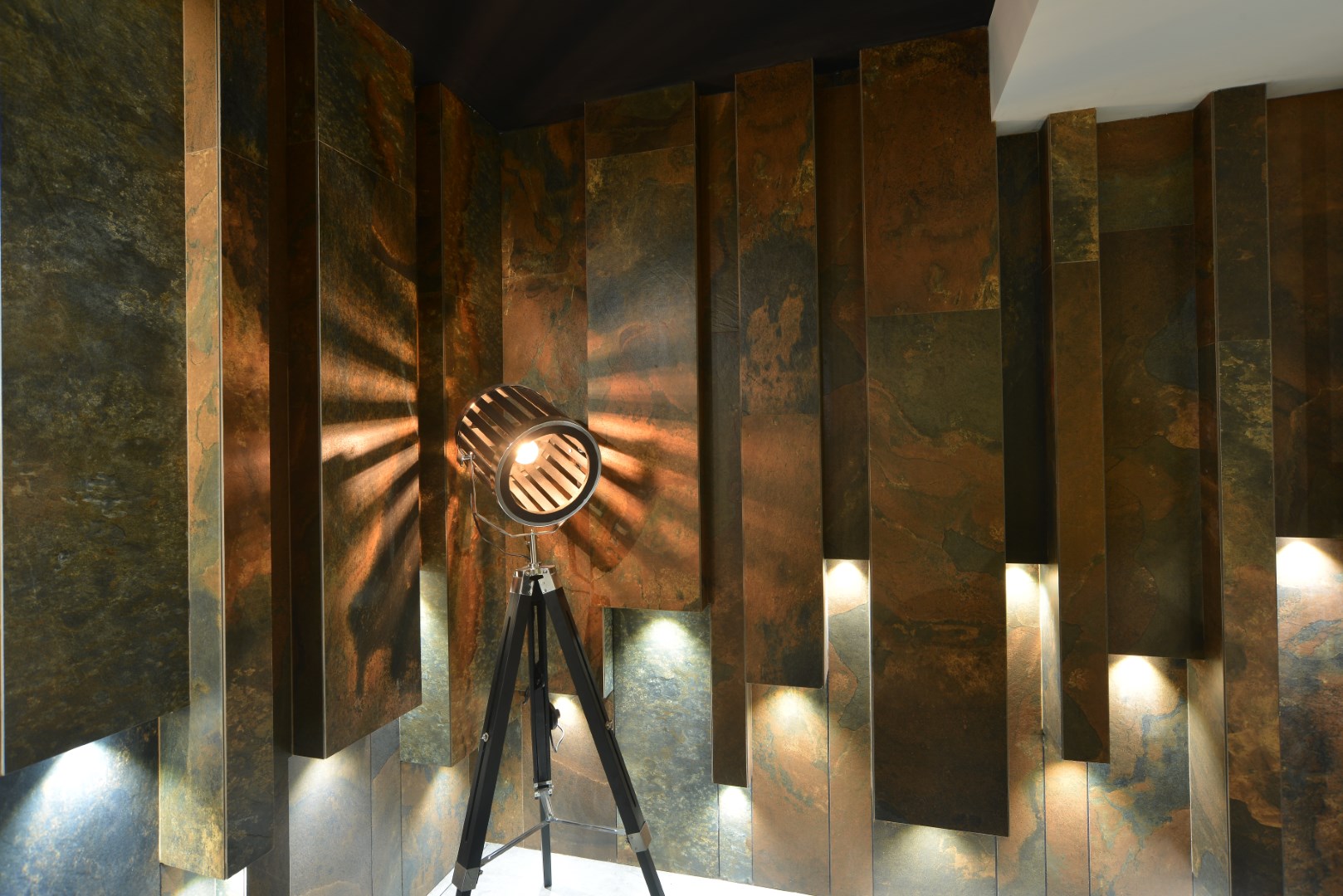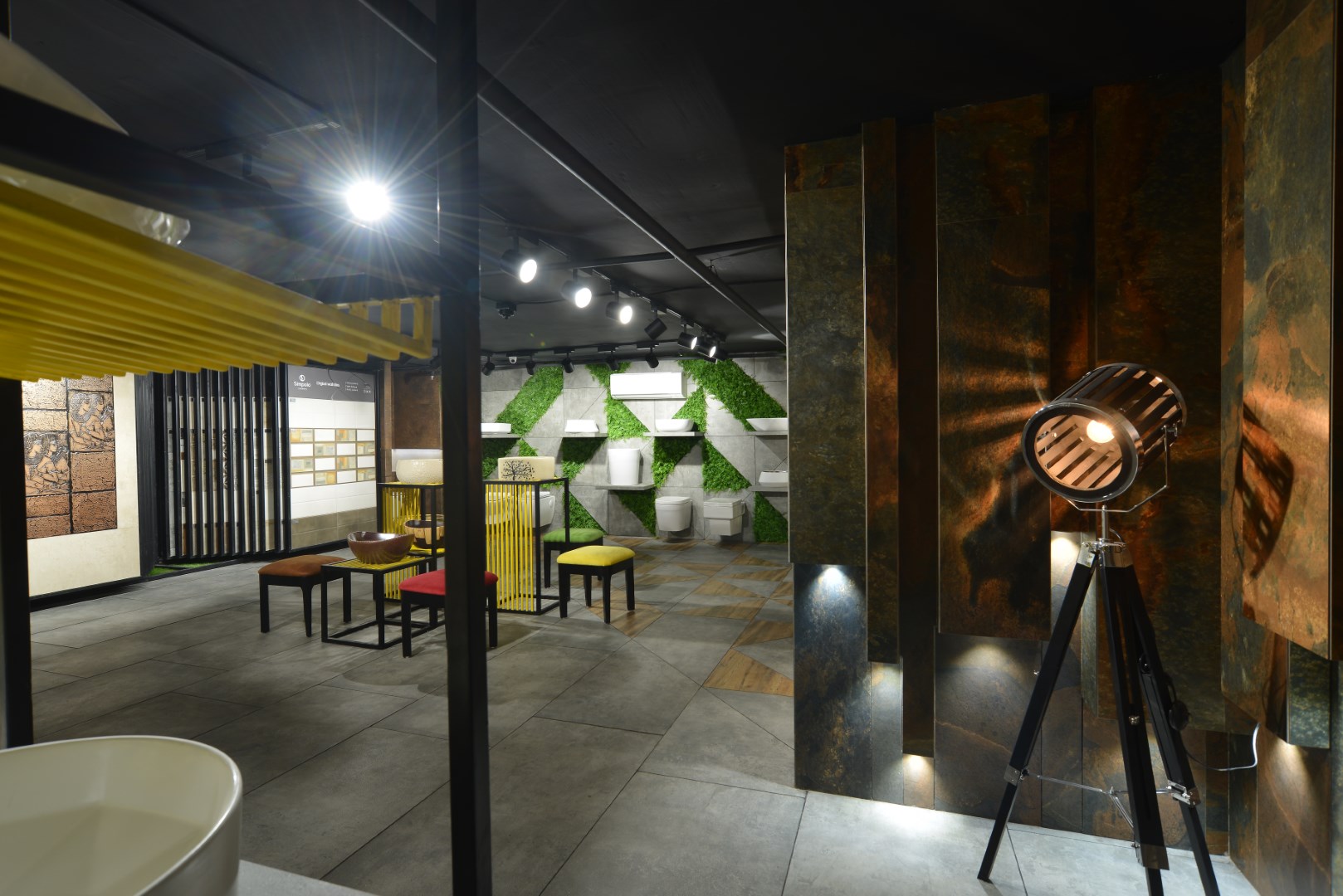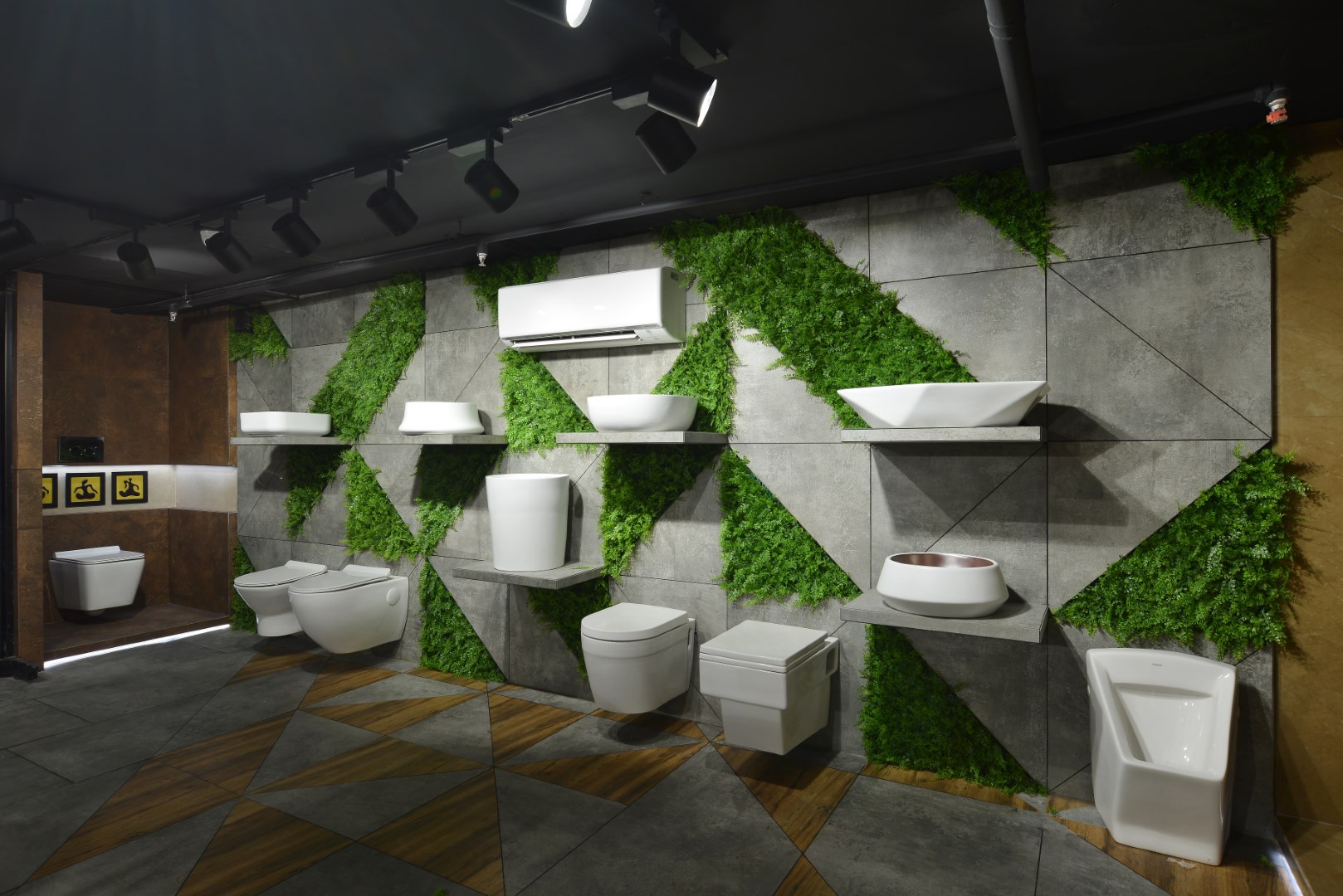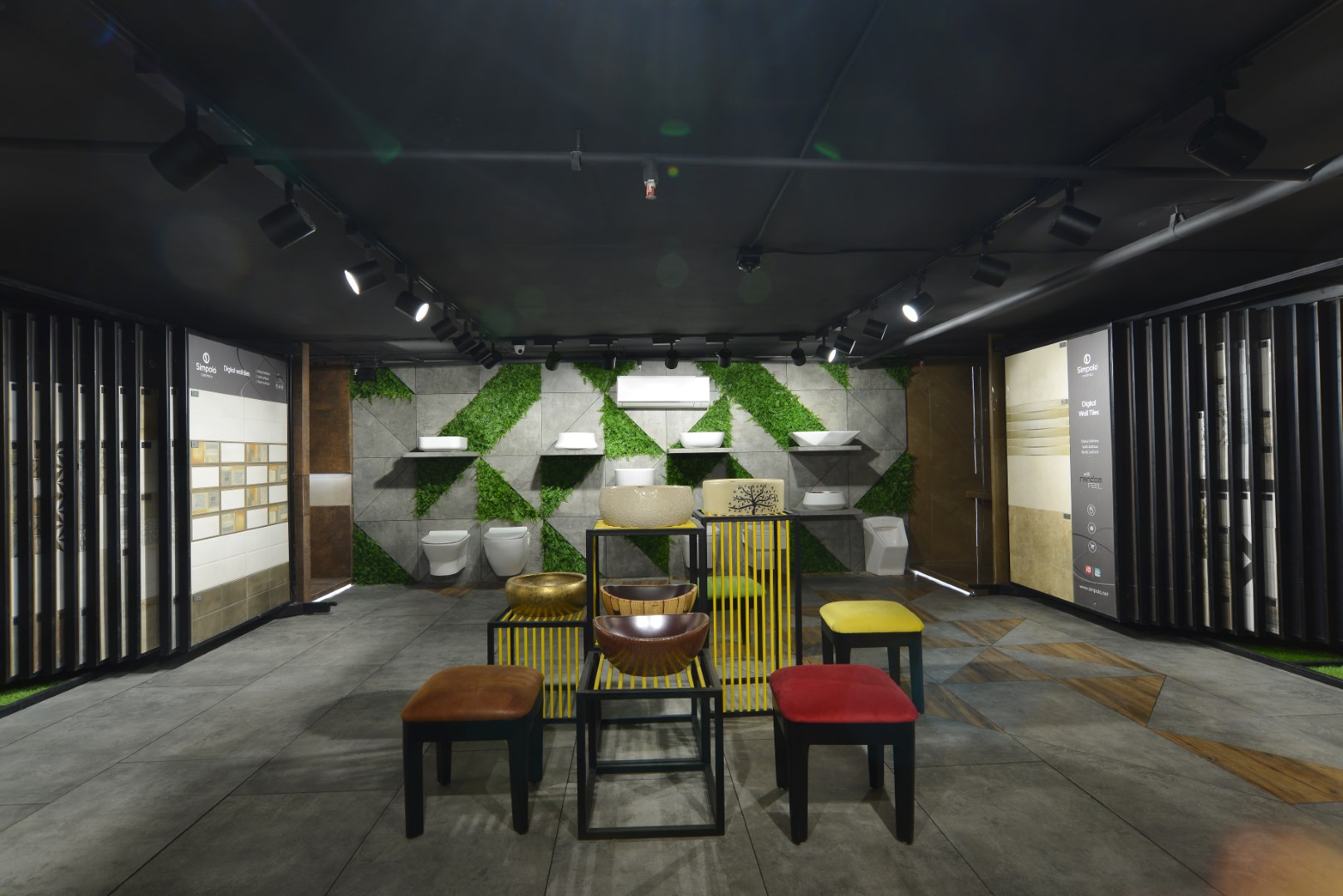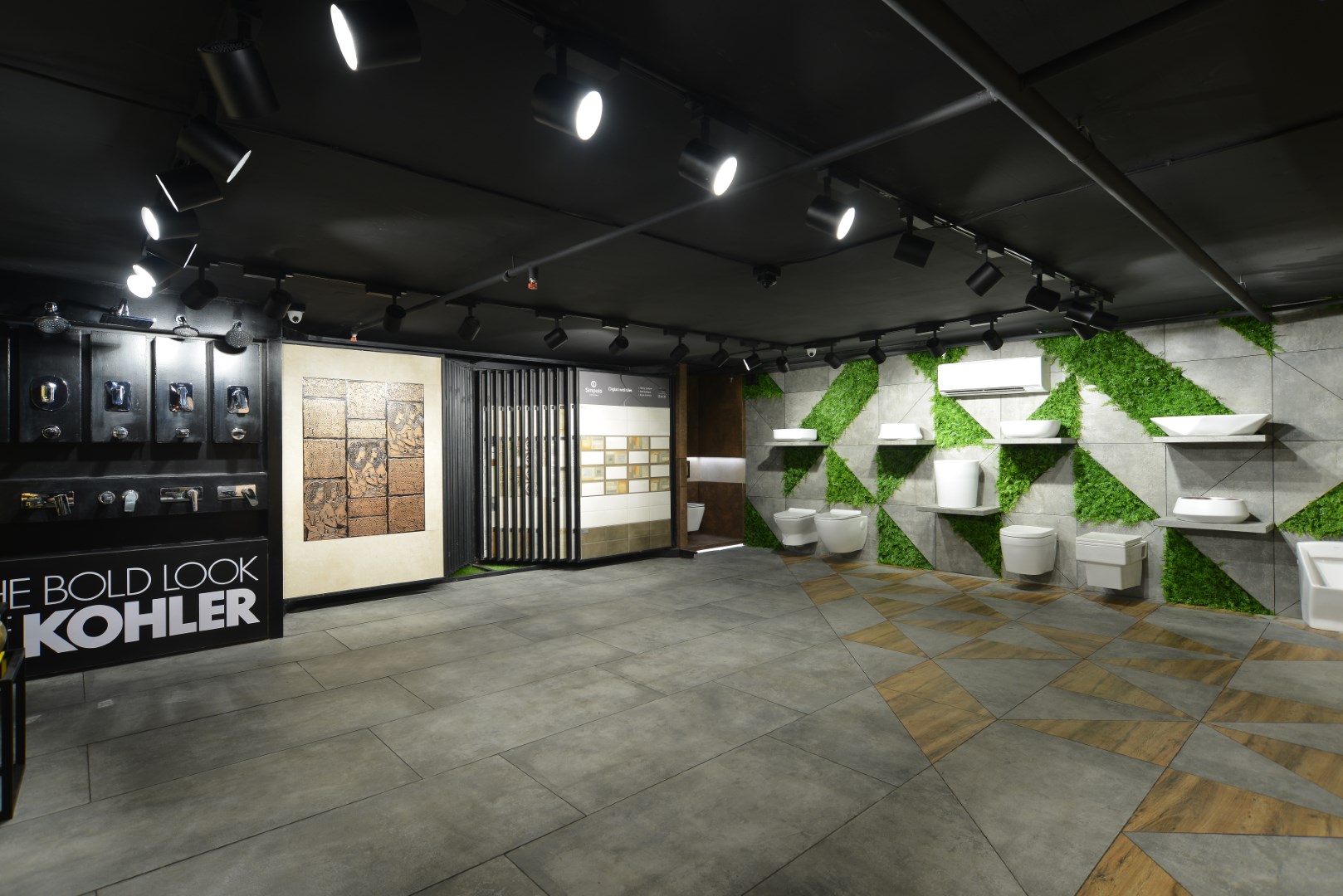 Here the cassette display has tile combinations for bathrooms helping visitors to understand the latest tile fashions. The stairs wall displays an amazing clock proving its existence, showing one of the artifacts made by tiles, standing out best in its black & white statuario wall adjoining stairs display tiles in hanging pattern creating as artistic visual for the visitors.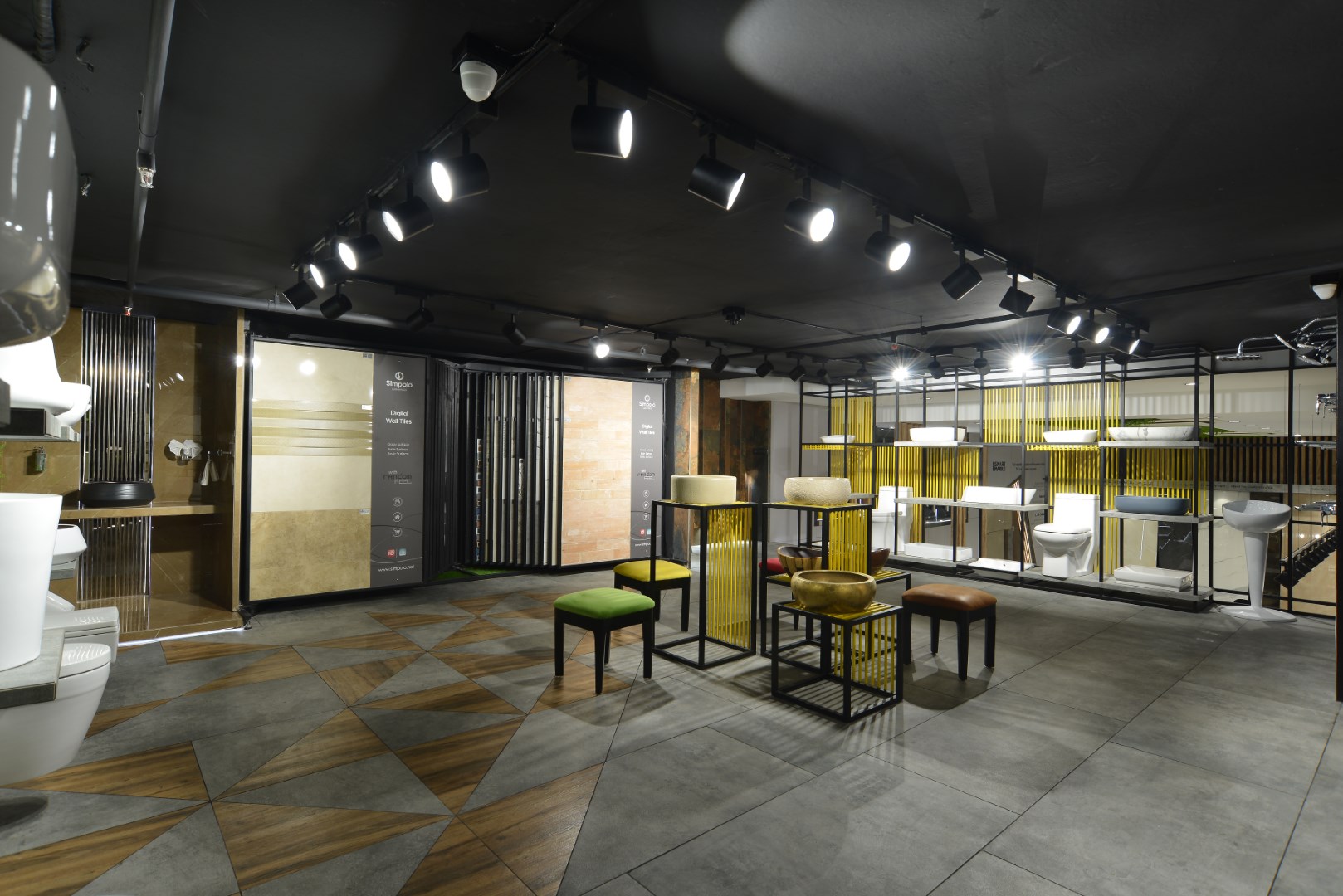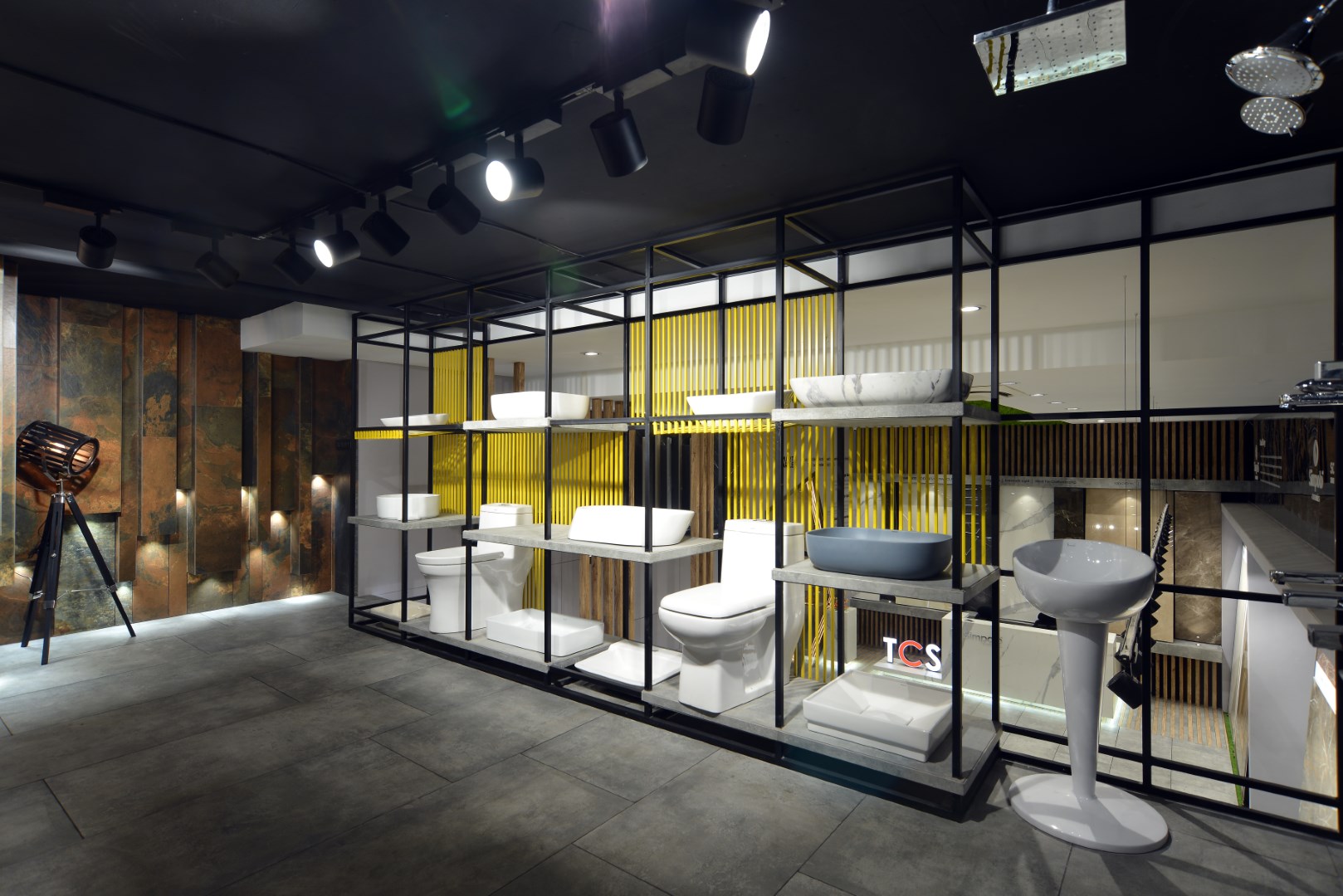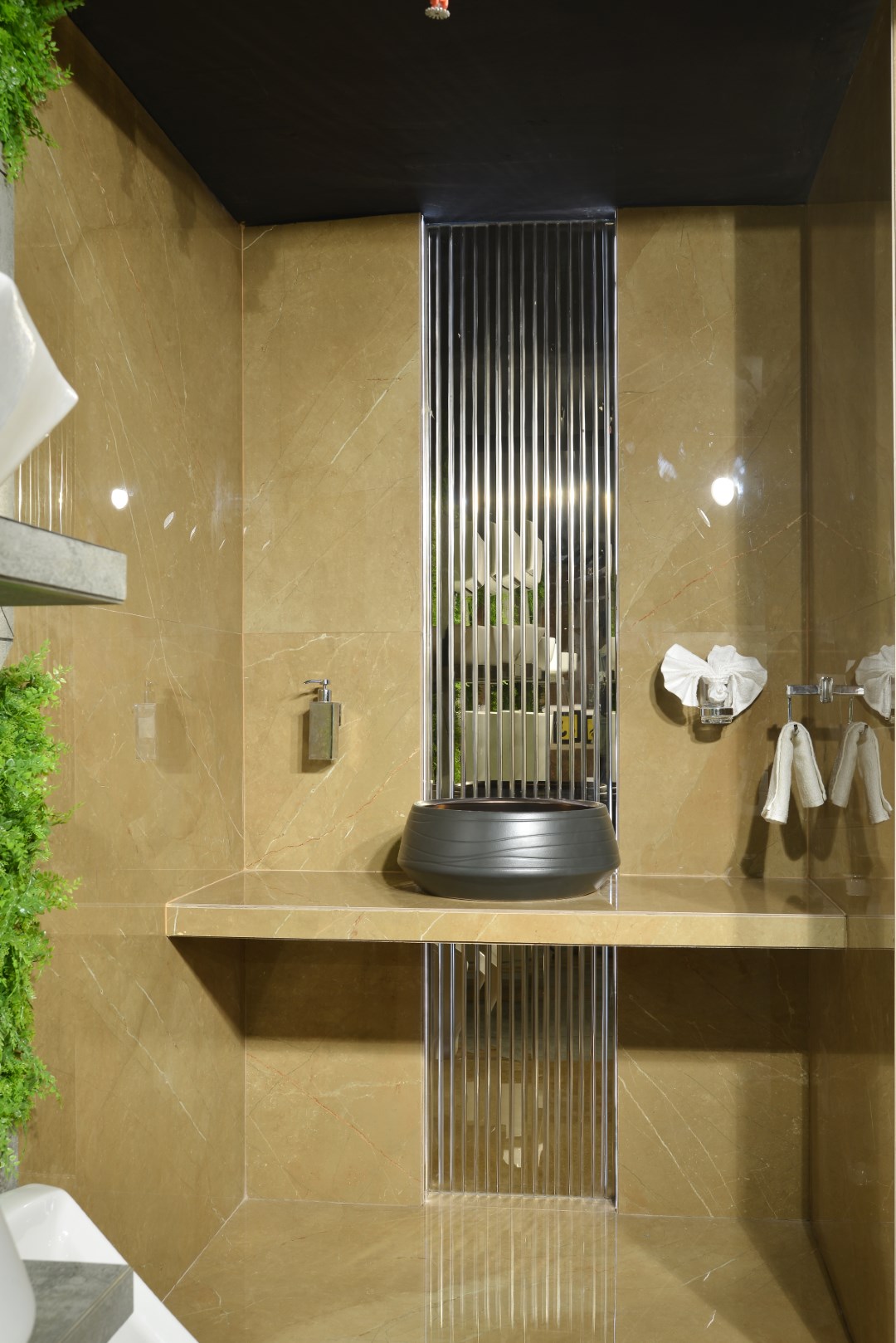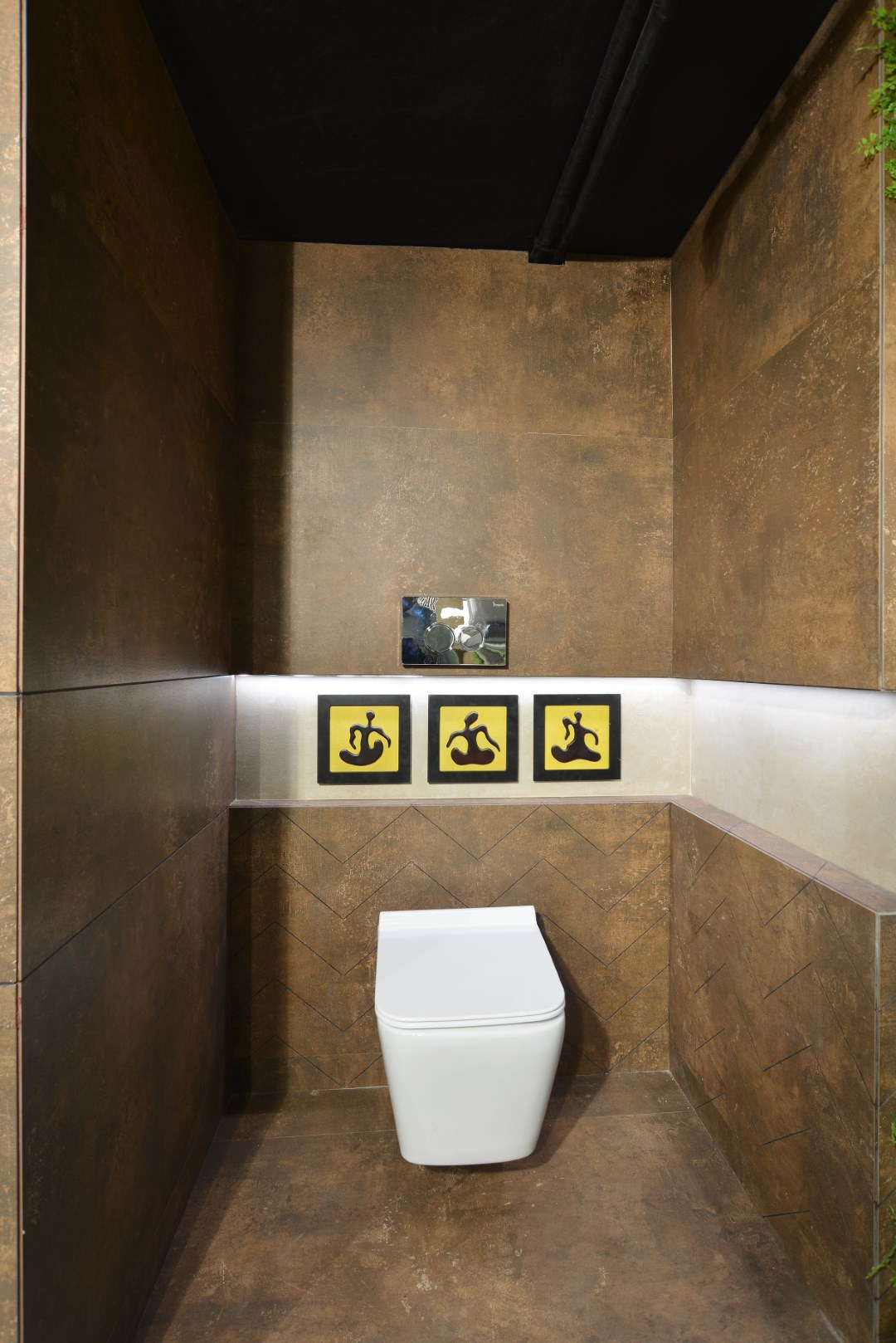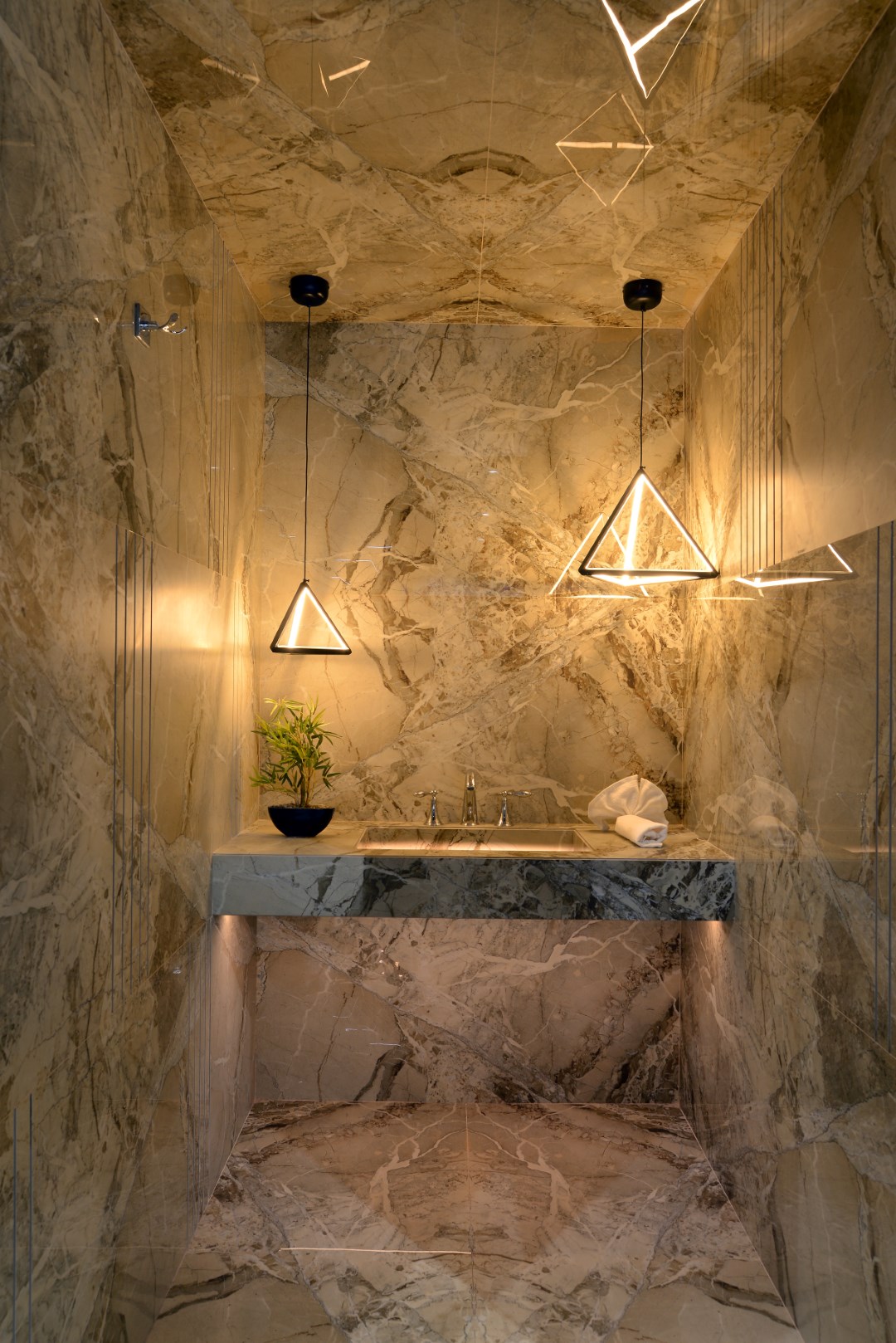 The ceramic studio is truly a buyer's delight. It displays unique traits & contrasts that distinctly characterize the design concept.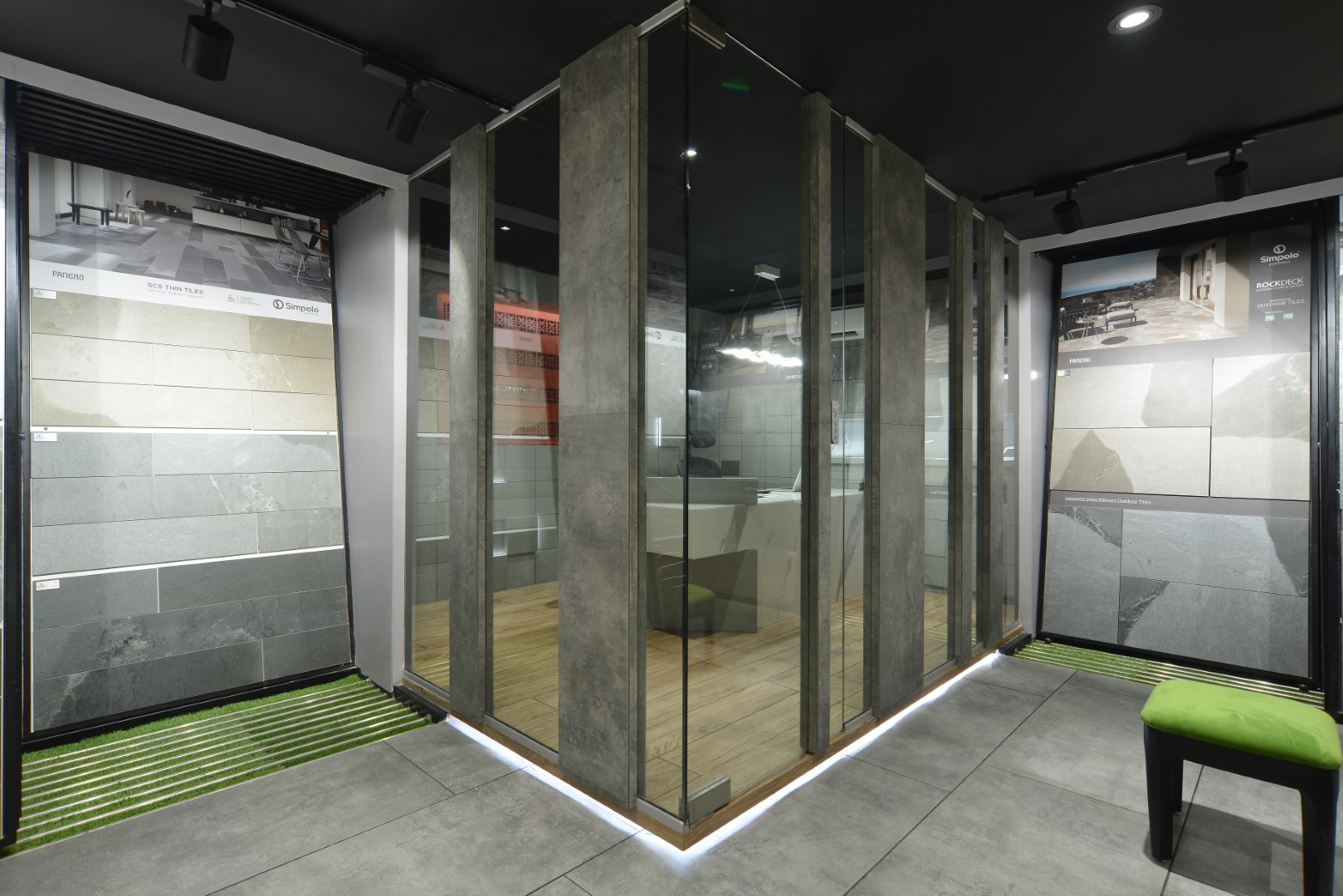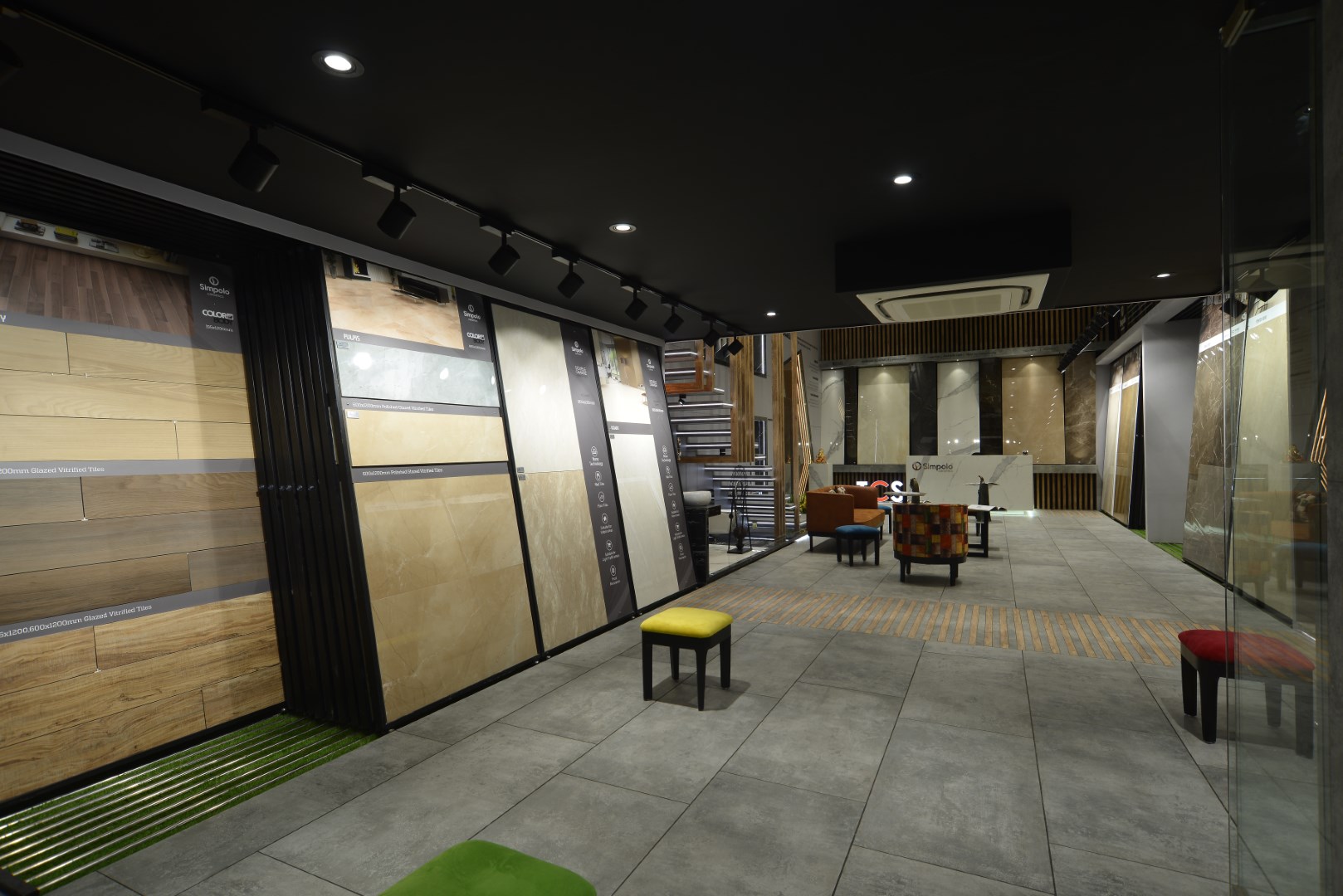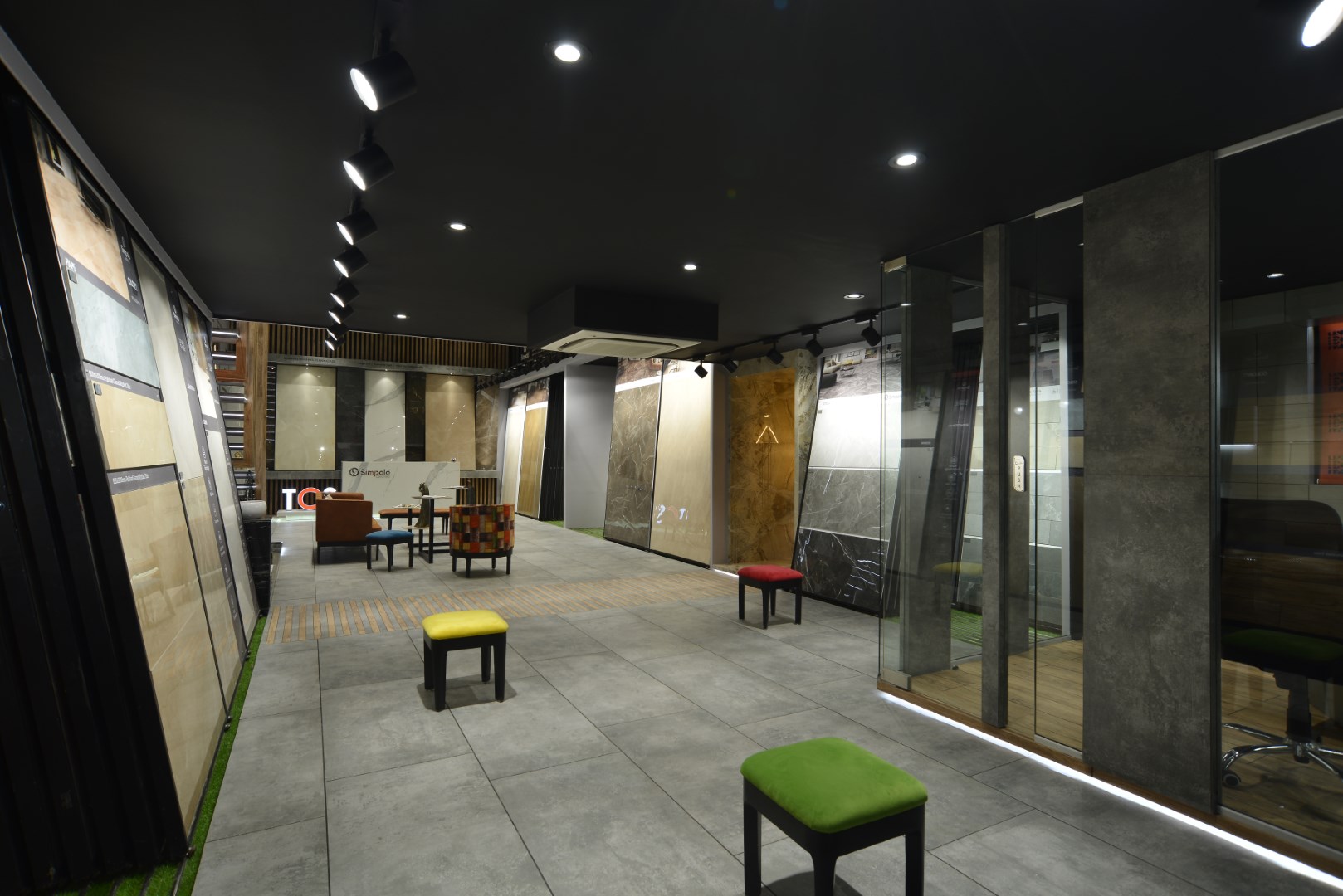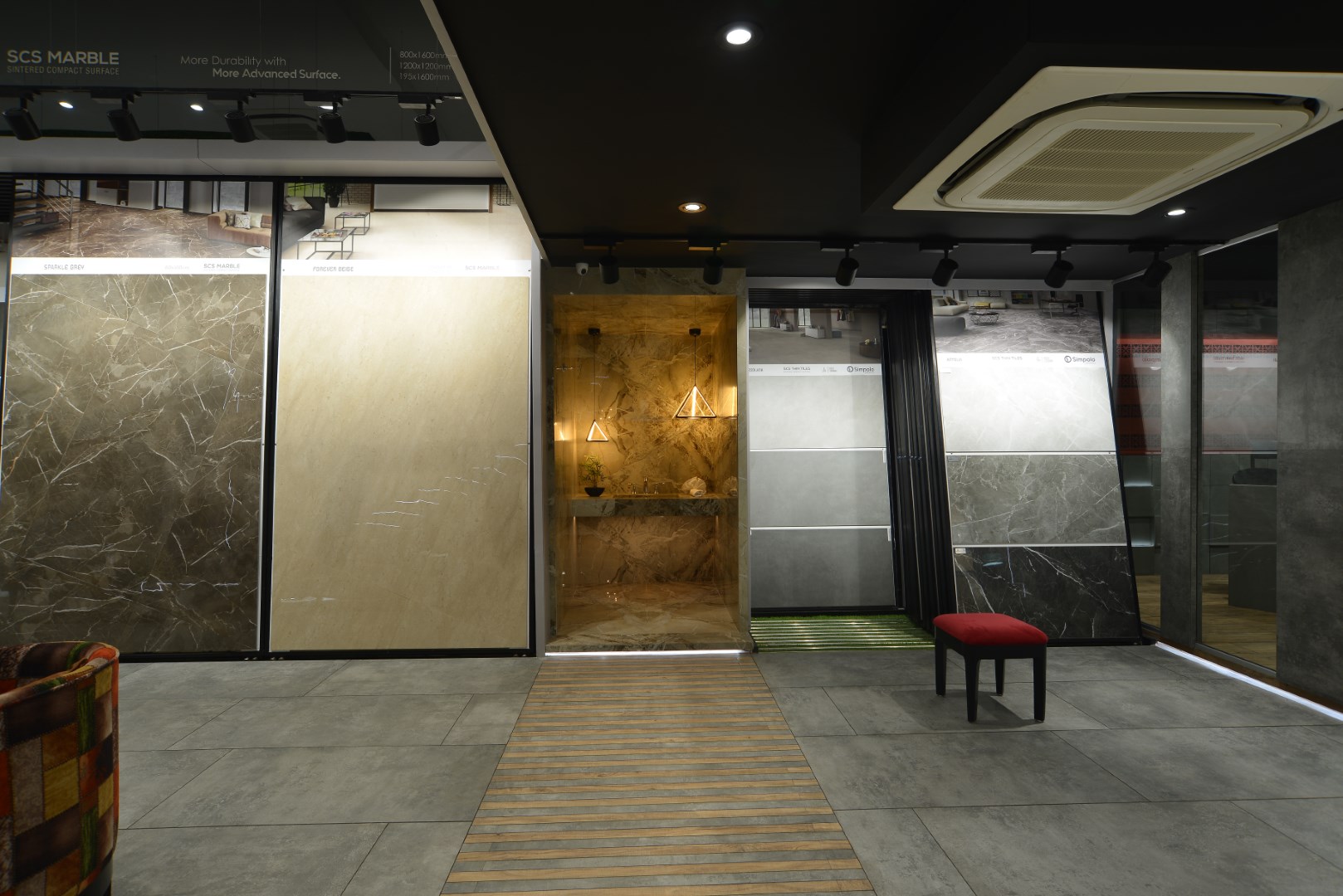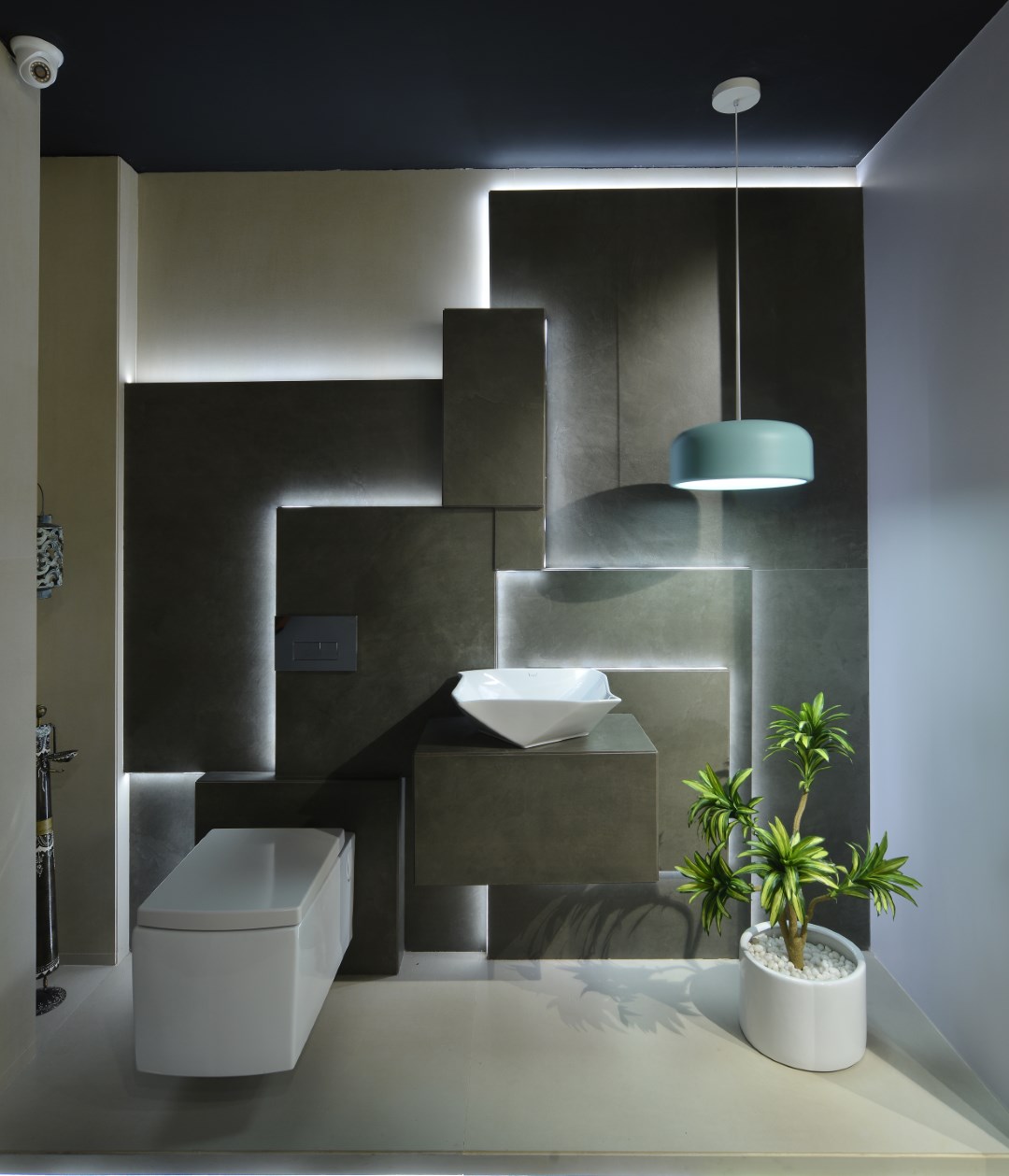 Name of Project: Interiors for The Ceramic studio (Simpolo gallery) Nashik
Architectural Firm:  pdp architects
Location:   Buisness bay, Shri Hari Kute Marg , Nashik
Duration:  75 days
Area: 2478 sq.ft