CLIENT BRIEF :
Client's requirements were to design the spaces with elements that makes the space captive and attractive.
Captivative, Attractive And Luxurious Kala's Residence At Jaipur | O'Cube Architects
Visit : Ocube Architects
Client was also very much concerned about the usage of hand made and crafted pictures in their interior and should go hand in hand with the design.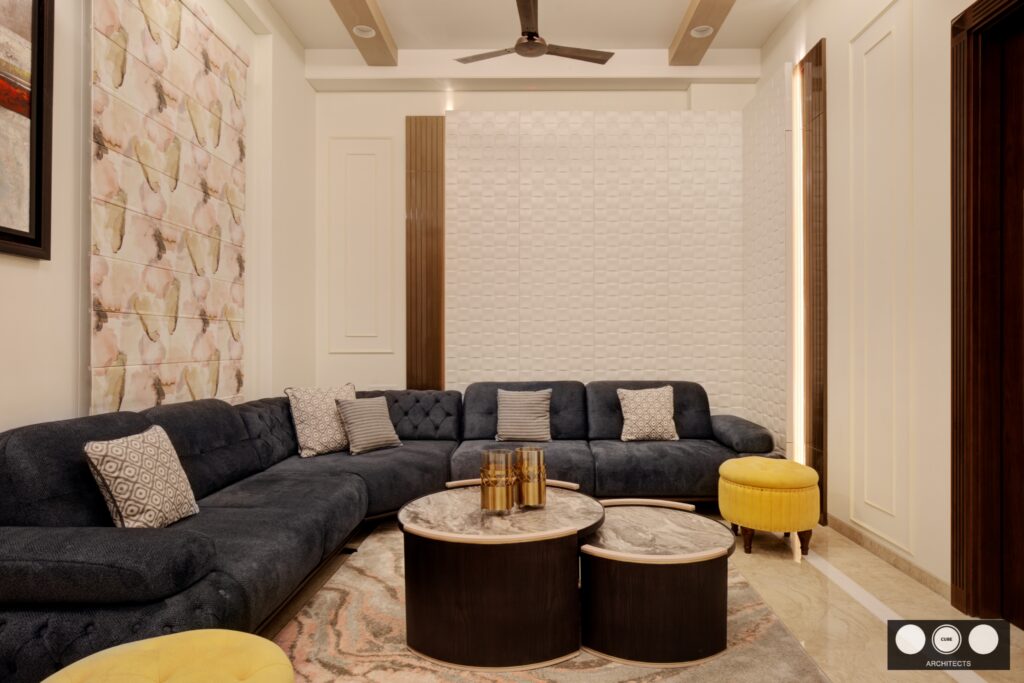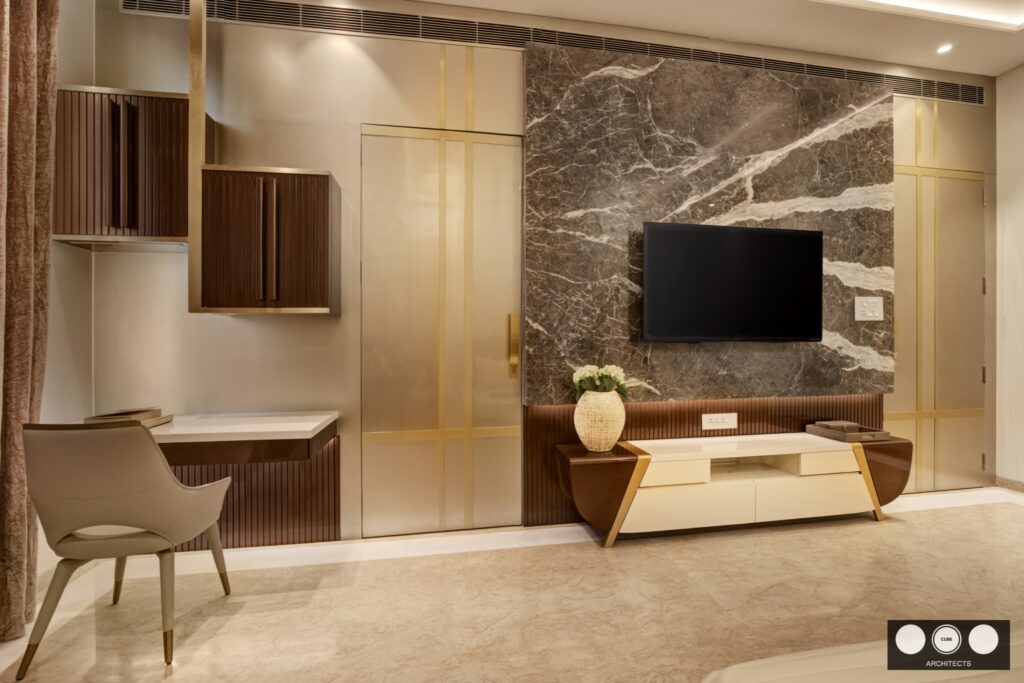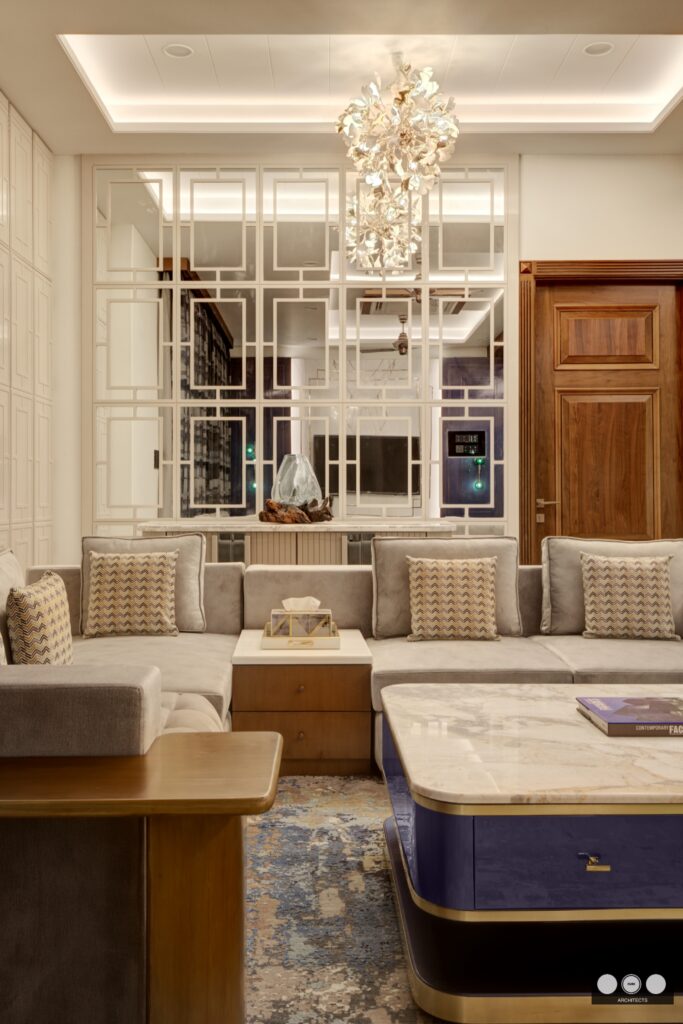 CONCEPT AND DESIGN PROCESS :
Keeping the client's requirements on note we planned to merge the contemporary architecture and ancient architectural elements so that it creates a luxury feel and the spaces also have sense of art by itself so that input of art works would merge with the design.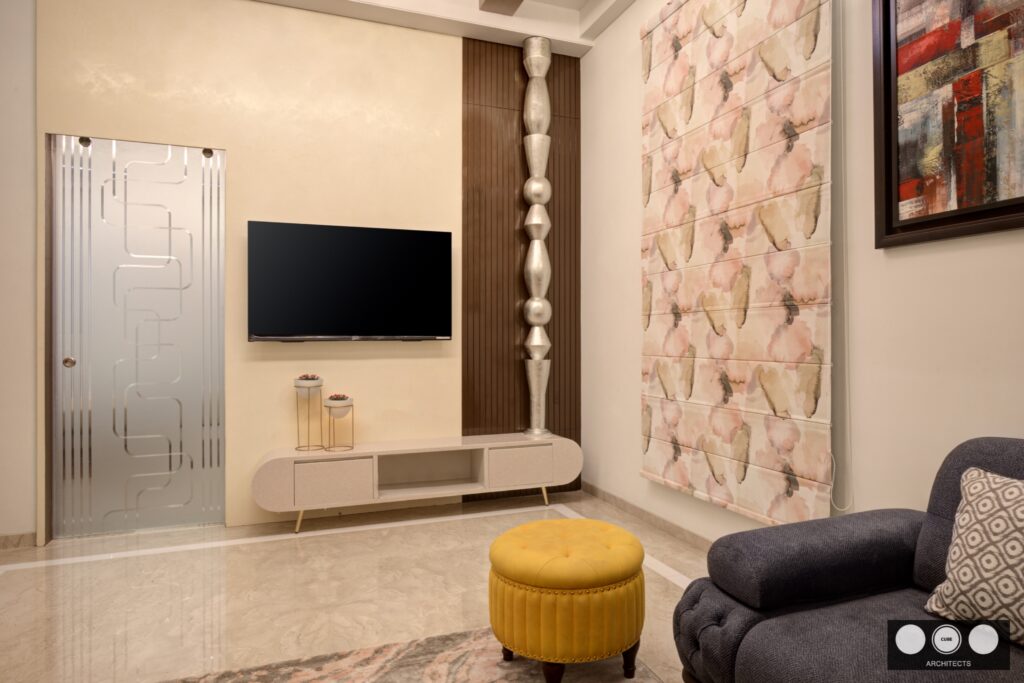 Starting with living room, a modern design with artistic play of geometrical pattern with mirrors were incorporated which made the space more interactive.
The stone and gold finishes compliments the overall look of the space giving a luxurious feel overall.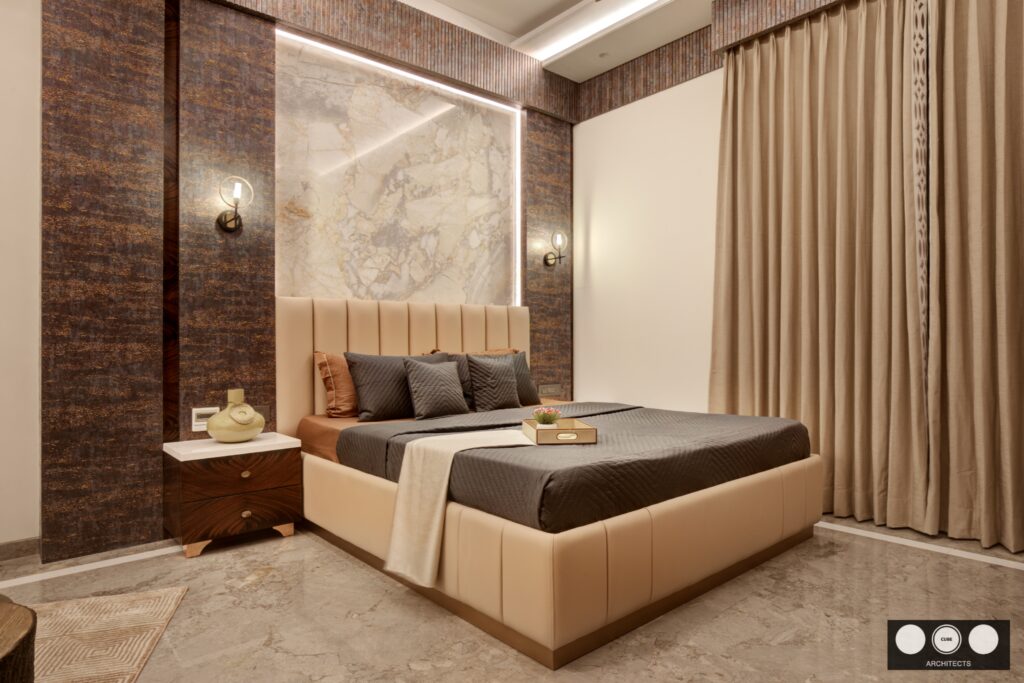 The Master bedroom was designed to be a formal modern space with elegant stone finishes. The richly patterned and translucent onyx stone works as a decorative accent which infuses exquisite luxe into the room and creates a stunning backdrop.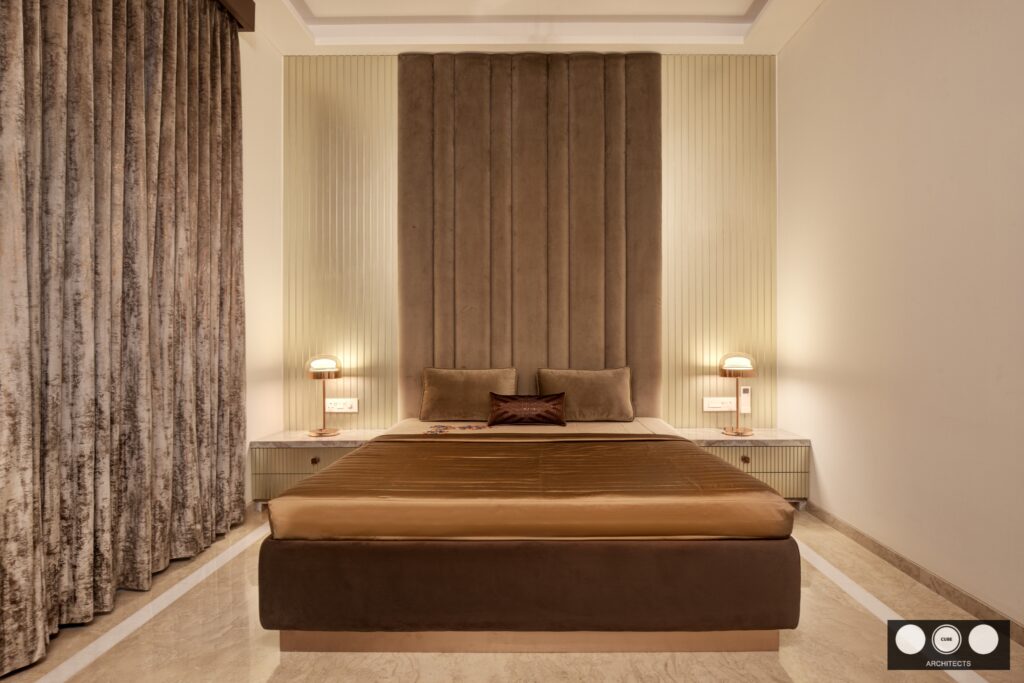 The concept of "hidden doors" are taken in such a way that they merge with the walls without breaking the pattern along with the furniture design and the fabrication work on the bed back that gives a sense of comfort.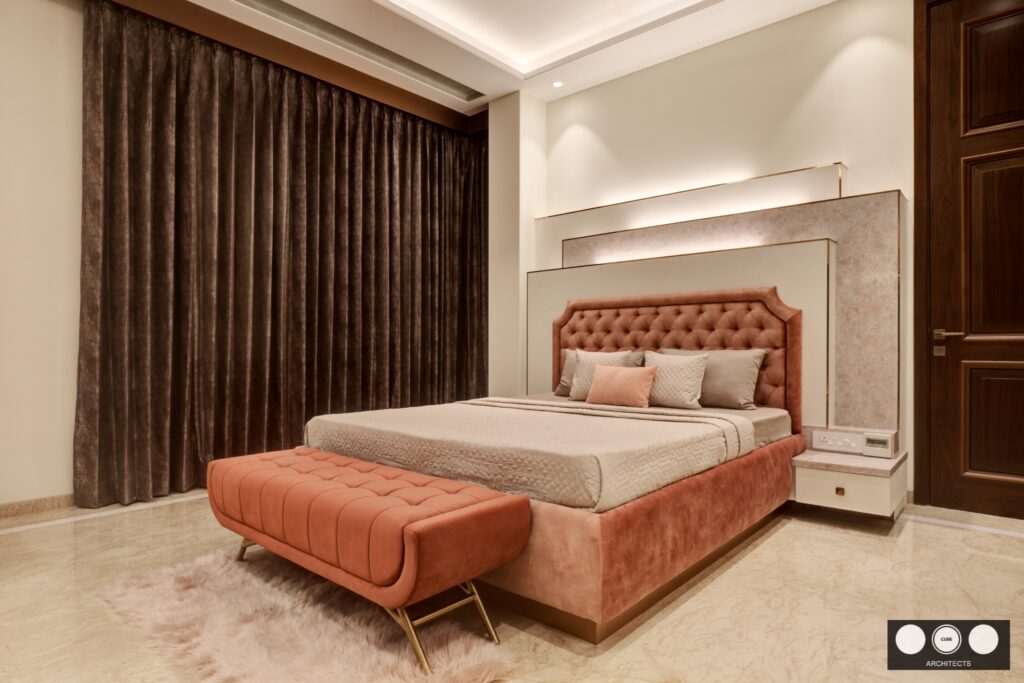 In the Master toilet, residents are steamily embraced with a stone cladded glass shower cubicle with majestic arches along with polished stones that cover the walls.
The floor of the bathroom reflects the modern geometric pattern showcased via inlay stone work.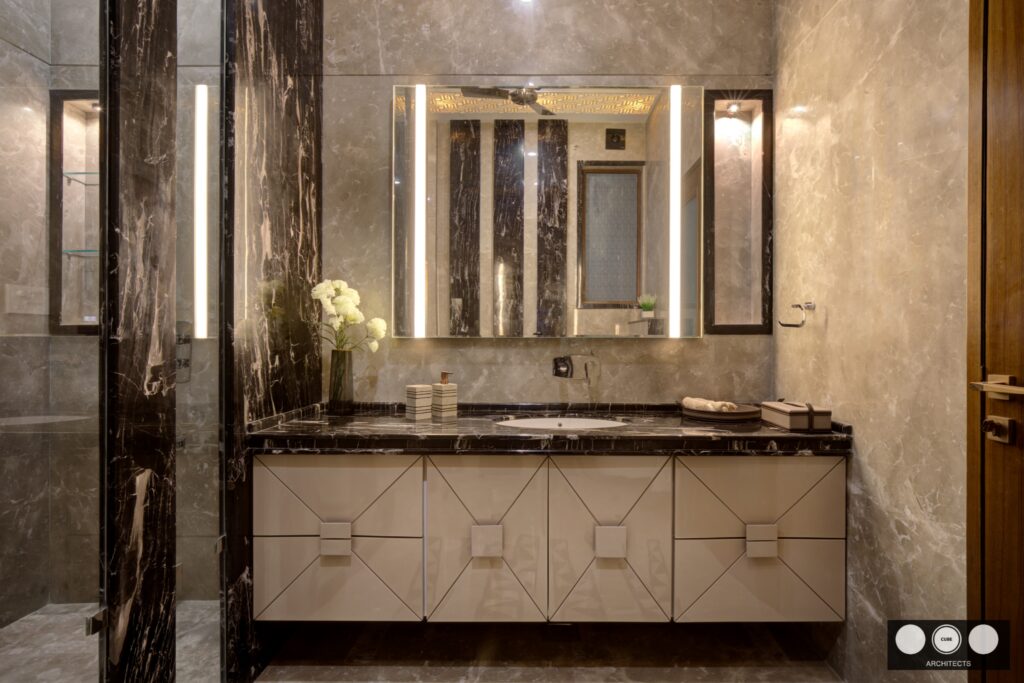 FACT FILE
Designed by : Ocube Architects
Project Type : Residential
Project Name : Kala's Residence
Location : JAIPUR
Google Location of the project (if project is Institutional or Commercial) :
Year Built : 2022
Duration of project : 1 Year
Plot Area : 4600 sq. ft.
Built up : 6000 sq. ft.
Principal Architect : Ar. Mohit Chordia
Photograph Courtesy : Studio BluOra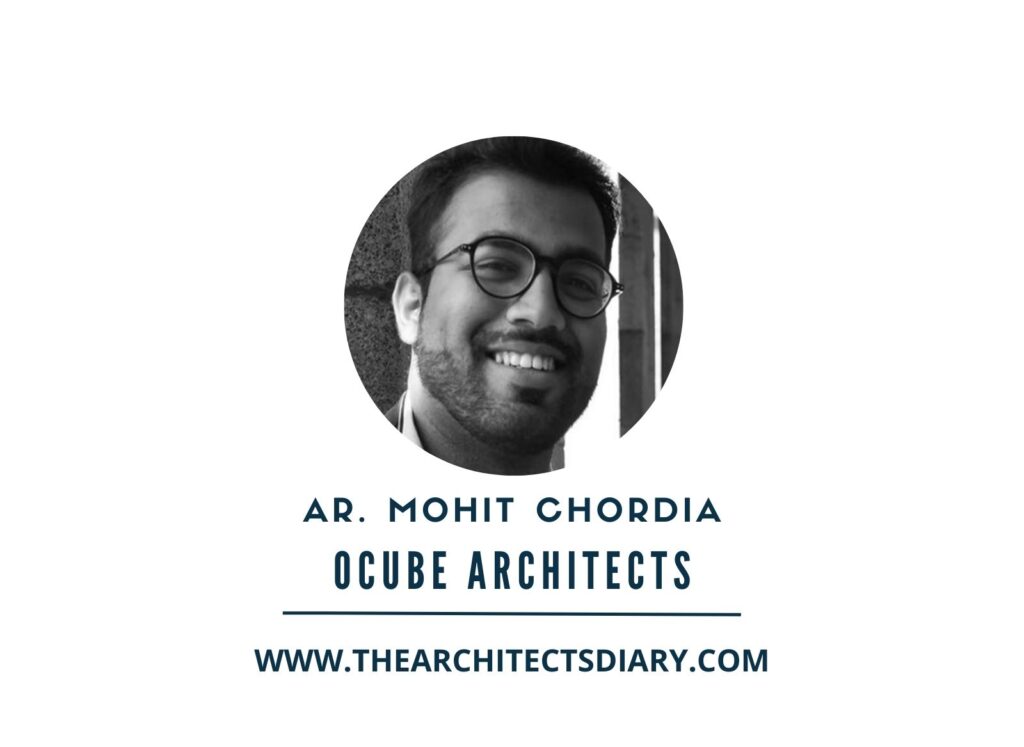 Firm's Instagram Link : Ocube _Architects
Firm's Facebook Link : OCUBE Architect