&nbsp
Cafe Design With Whimsical Pop Of Orange | Studio Mestry
Wok This Way is a quick service cafe serving traditional Asian cuisines. The client brief given to us was simple, they wanted to create a space that would have an oriental look and feel and will stand out in a neighborhood which is overly crowded with restaurants and cafes.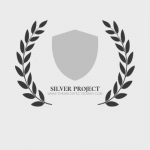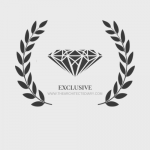 Our idea was to create a bright and inviting cafe that adds a whimsical pop of orange to the block, as orange is their brand colour. Since it was a tiny space of roughly 350 sq.ft. with a high ceiling, we wanted to create a more intimate experience while bringing out the oriental element in a subtle way.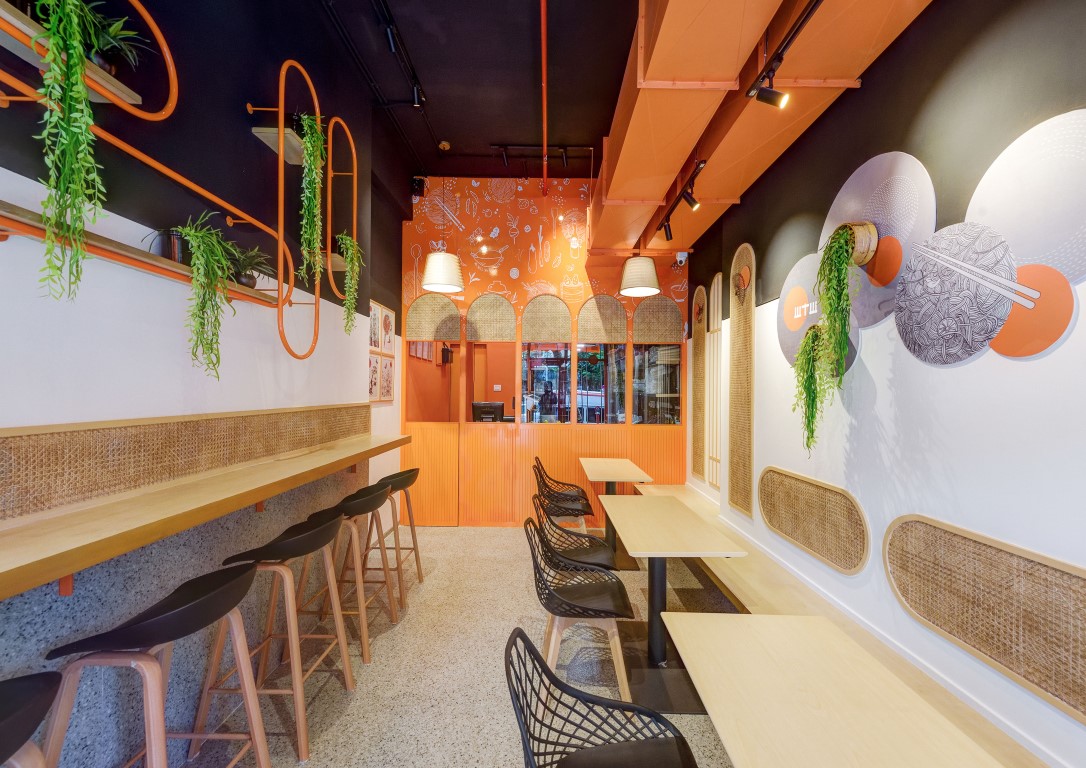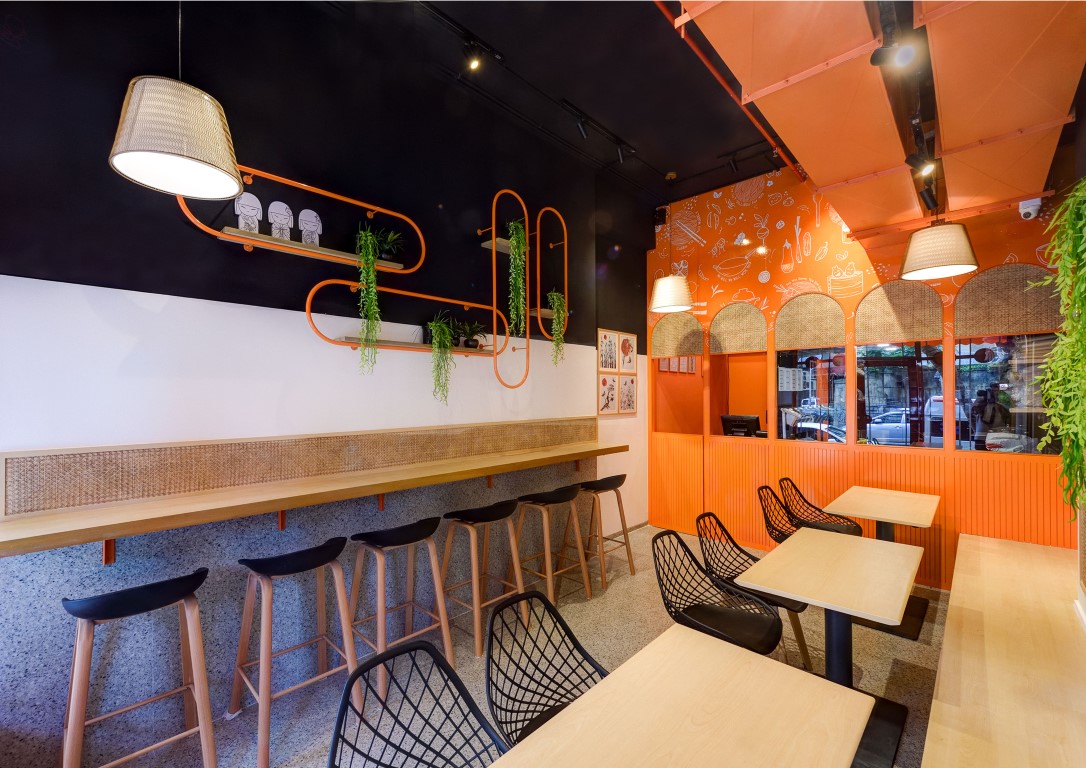 We wanted to avoid clichéd references to Chinese culture in India, and thus refrained from using obvious traditional patterns or symbols anywhere in the space.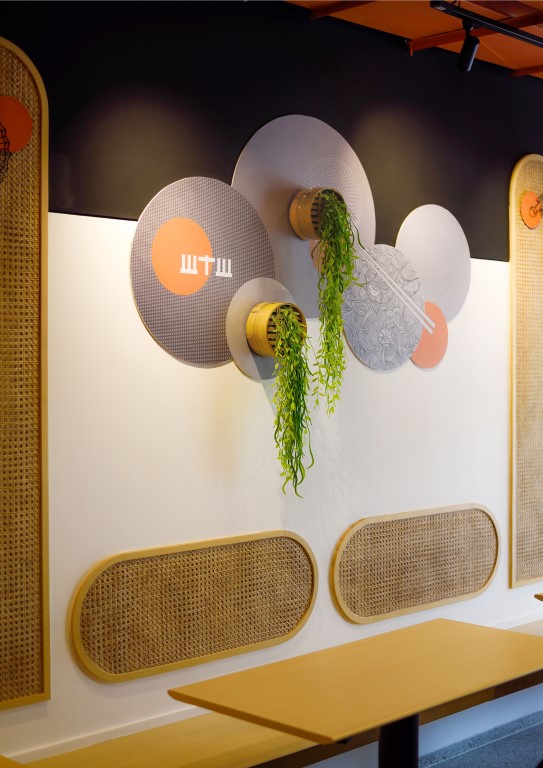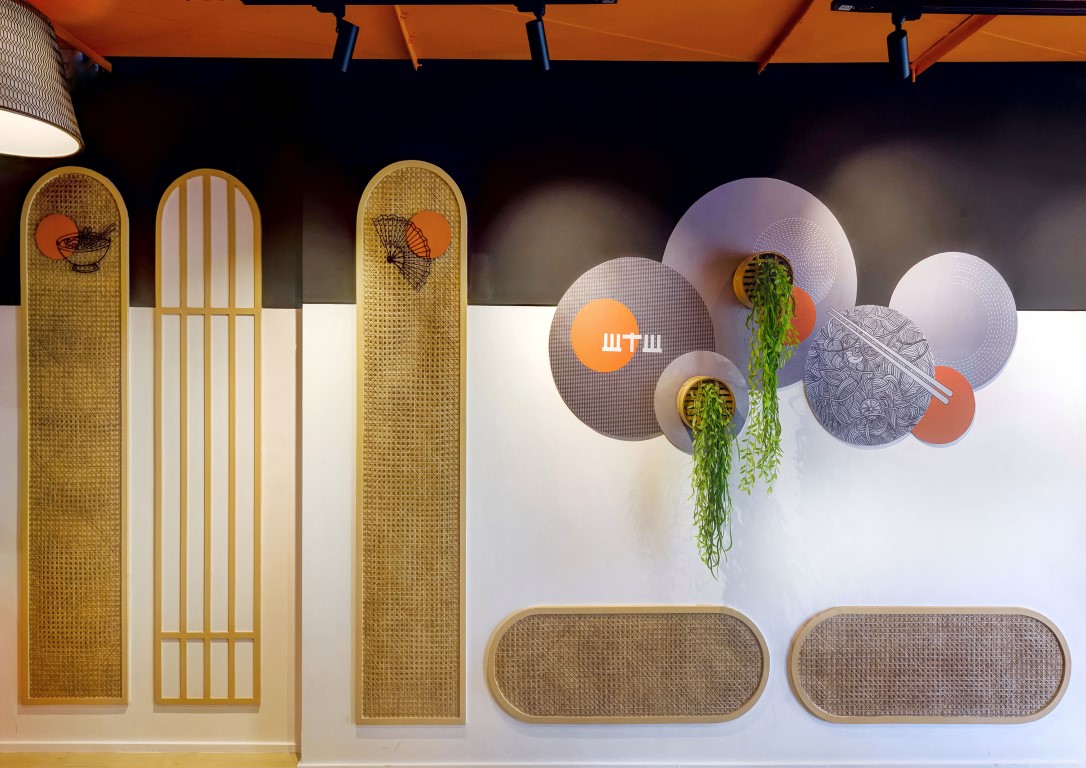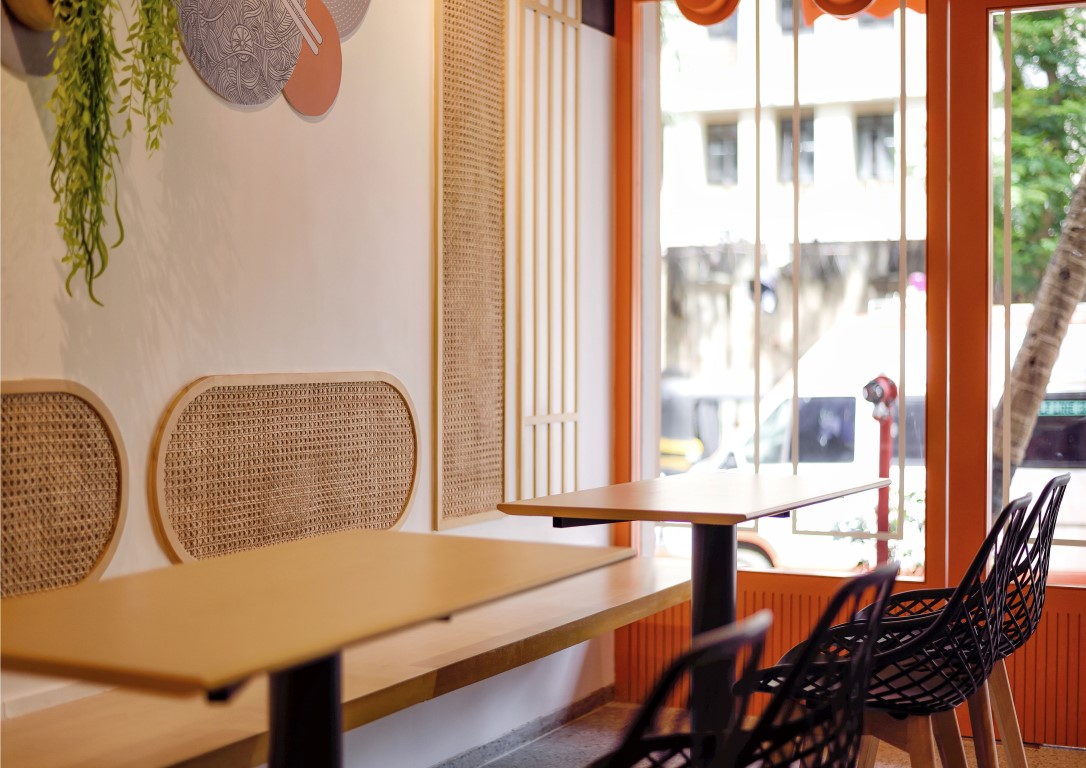 Instead we used a combination of orange, pale wooden seating and table tops and contemporary elements  to redefine the Asian design. To add the informality of a street like feel, we used grey terrazzo floor tiles along with lantern like lighting and laser cut metal artwork inspired by oriental food Wok this way offers.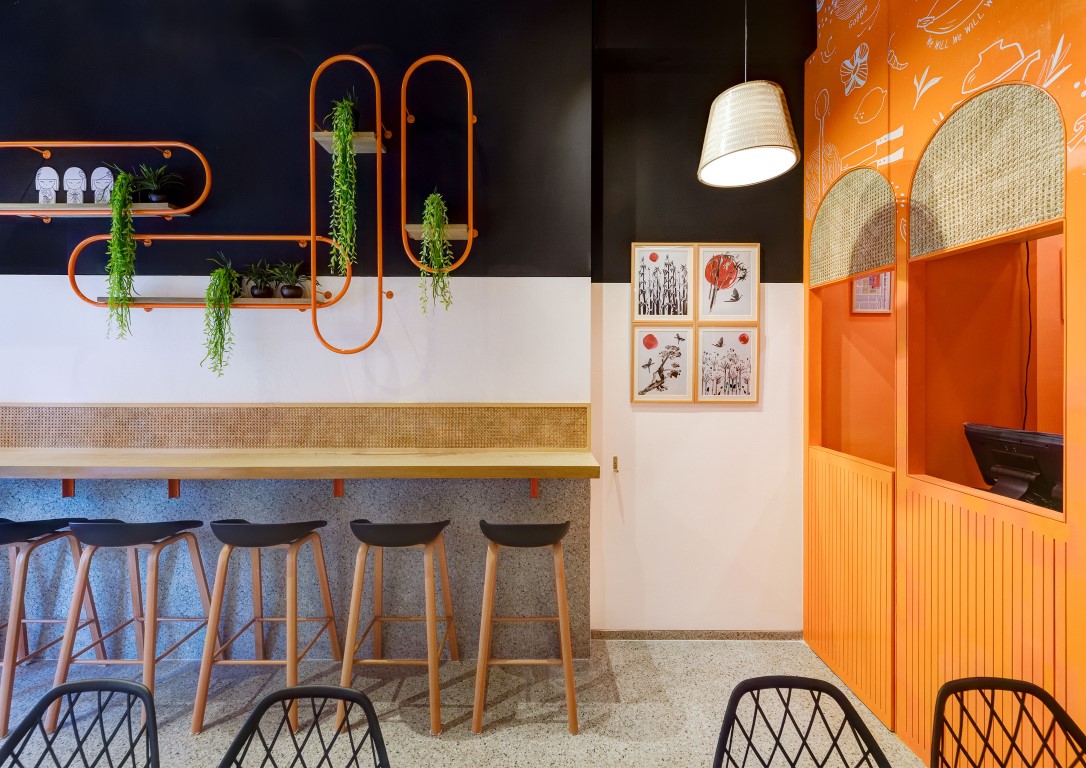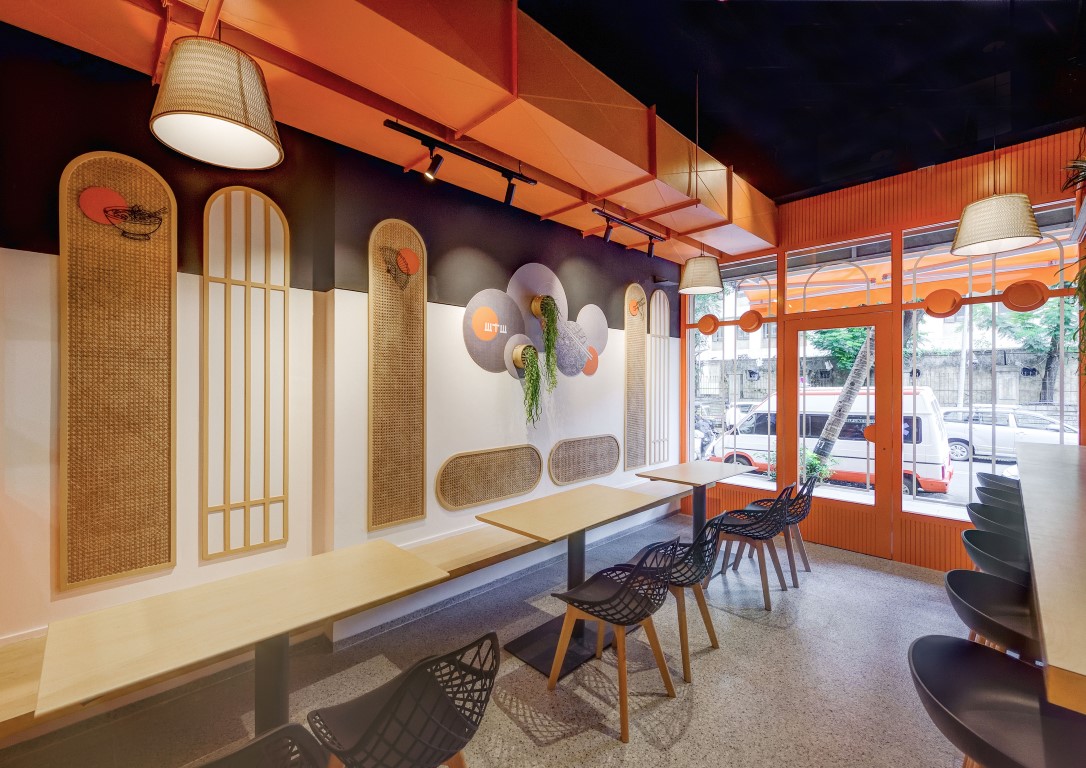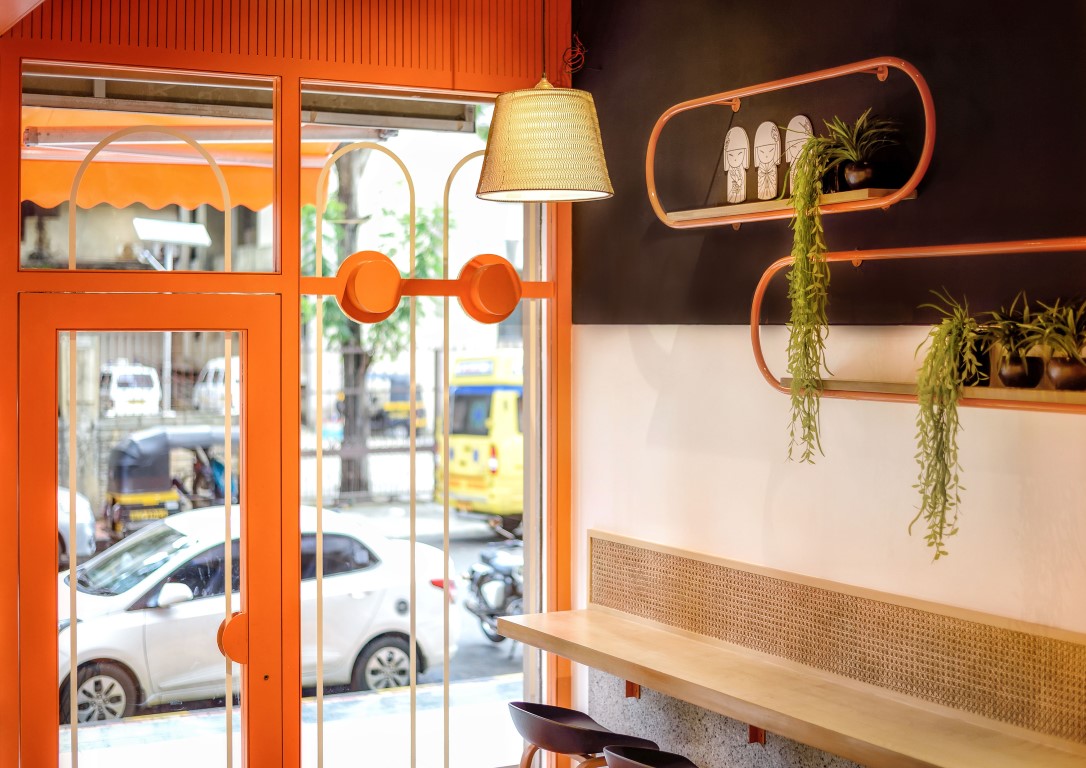 Traditional woven cane is used in the space through a series of arches for the kitchen partition and high back rest for the seating. Along with the cane backrest, inspiration was also drawn from the traditional Asian window  design with mullion grids for the backrest.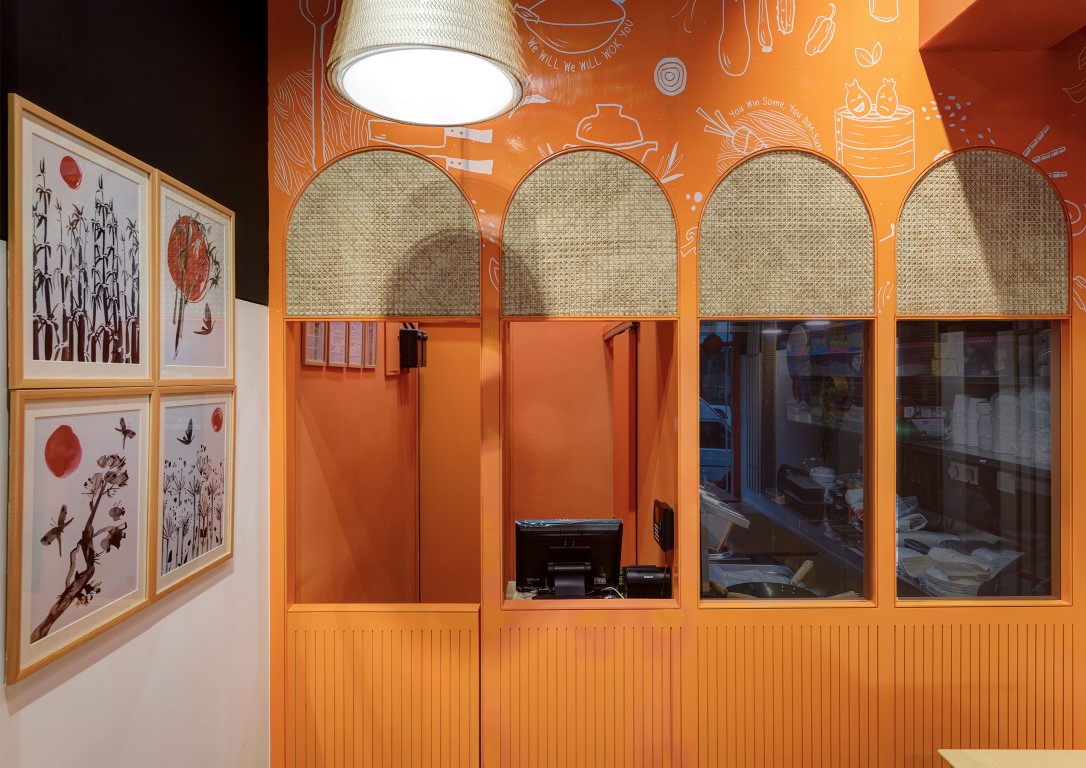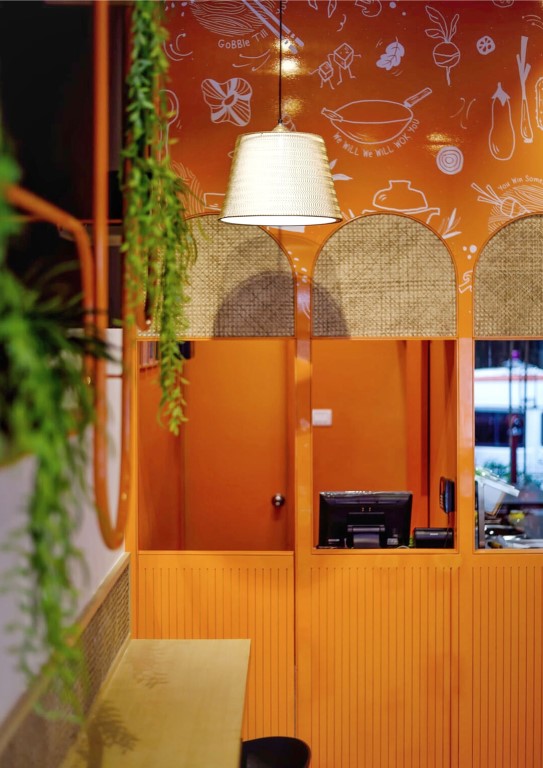 Wall art with a contemporary take on the Oriental patterns and graphics along with planters suspended from dimsum boxes is placed on one wall and wooden shelves supported by circular orange metal rings are placed on the other. Overall the design is kept simple by using geometrical shapes, clean graphics and arches set against a vibrant orange backdrop.
Fact File:
Project Name: Wok This Way
Architecture Firm: Studio Mestry
Contact e-mail: [email protected]
Firm Location: Mumbai
Completion Year: 2019
Built Area: 350 sq.ft
Project location: Kandivali, Mumbai
Photo credits: Anish Padalkar
About Firm:
Studio Mestry is a young, multidisciplinary architecture and interiors firm, based in Mumbai, founded by Principal Architect Akshaya Mestry in early 2018. Our projects so far have covered different gamut of interior and architectural  designing, including a range of residential and hospitality projects, renovation of old apartments, redesigning of existing cafes to  being a part of the concept development stage for new restaurants right from scratch.
We believe in creating holistic spaces and designing effectively by bringing in simple elements in an elegant and innovative manner. The design and research process plays a pivotal role while working on any project. Right from the conceptualizing stage to the end product, our focus is always on perfecting the details and transforming sites into beautiful  livable spaces.