&nbsp
Bungalow Interior With Bold Designs That Reflect A Strong Sense Of Individuality | 9Degree Design Studio
Concept Note & Client's Expectation:
We had to design a house for a hearty close-knit family of 4 members- parents and 2 small kids. They had amazingly unique ideas and wanted an overall modern contemporary theme inspired by elements of nature. We had the perfect space to put our creativity to work in the best possible way.
Visit: 9Degree Design Studio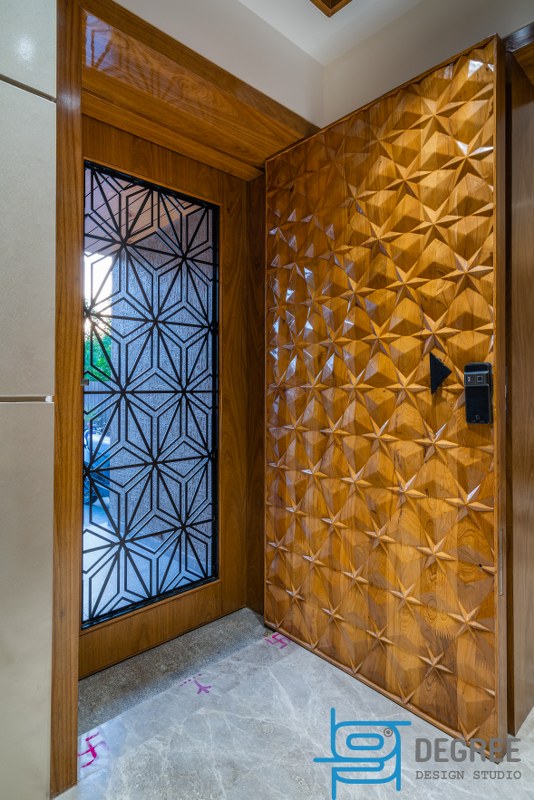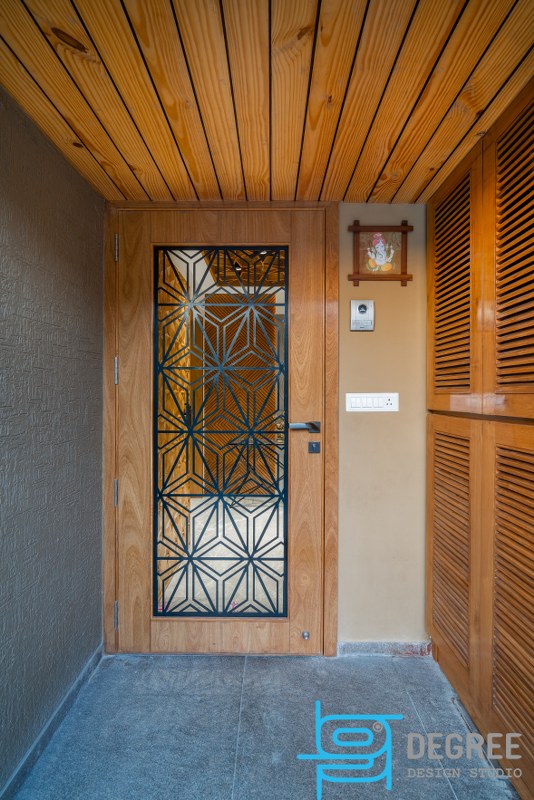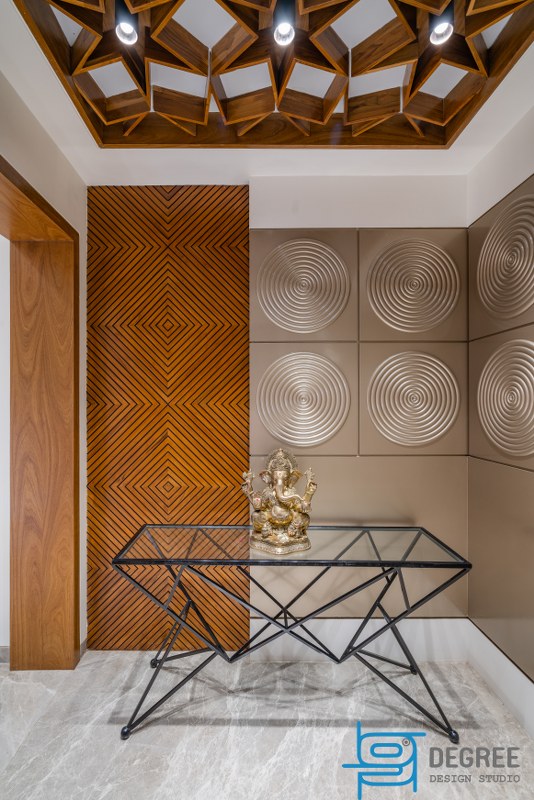 This 4BHK house is built on 2 floors. The house has spacious bedrooms. Apart from the bedrooms, the house has a stunningly lavish porch, a charming living room, a striking dining area, an enormously beautiful kitchen, a home theatre, and an enchanting balcony.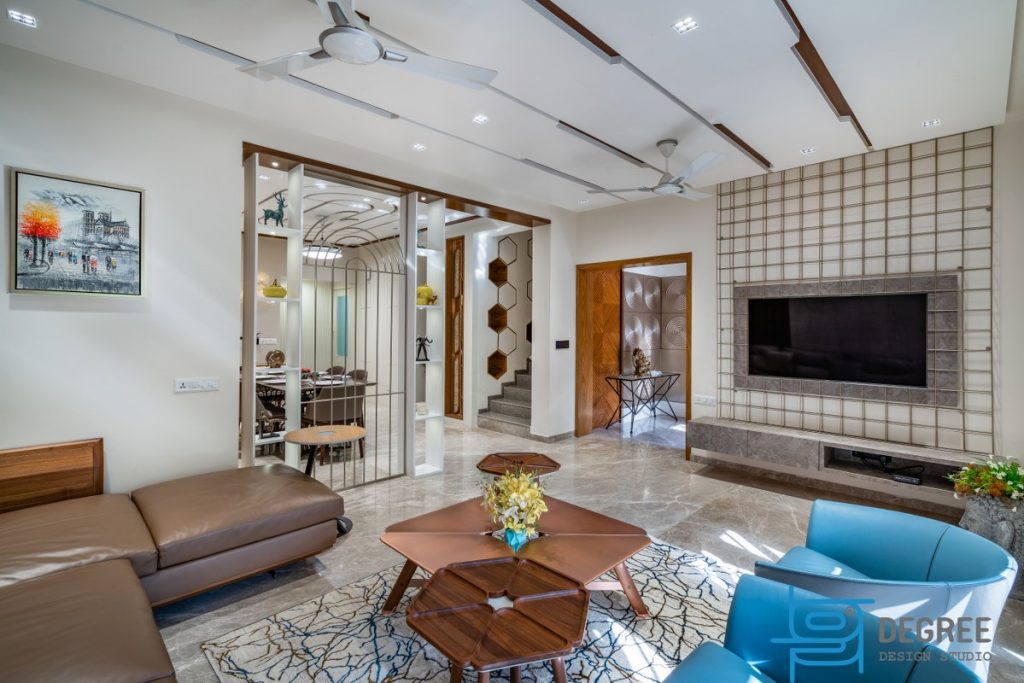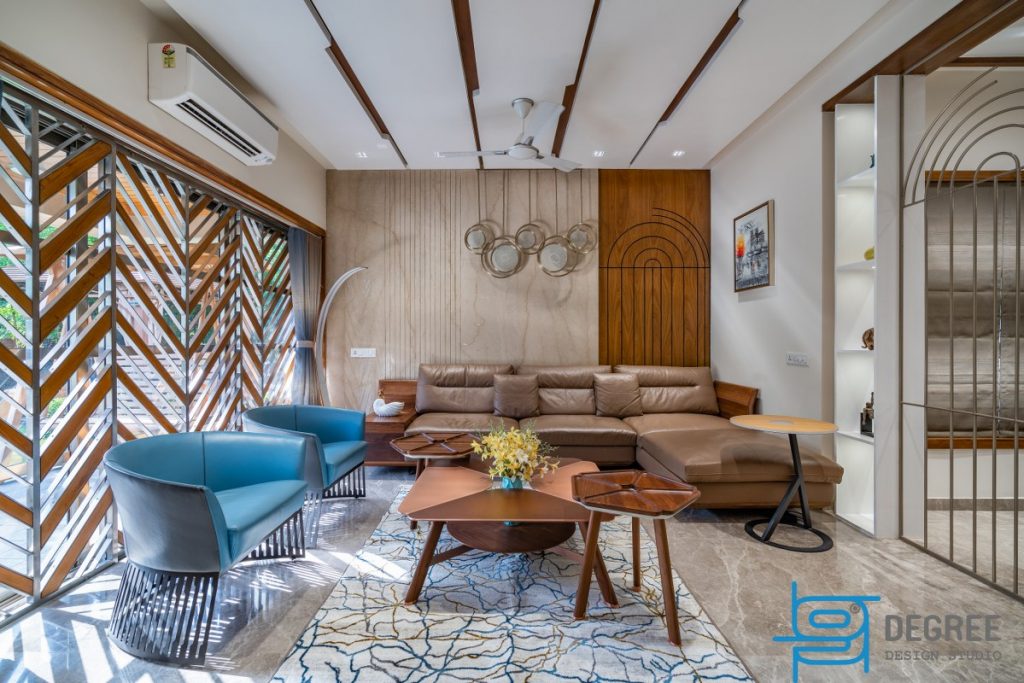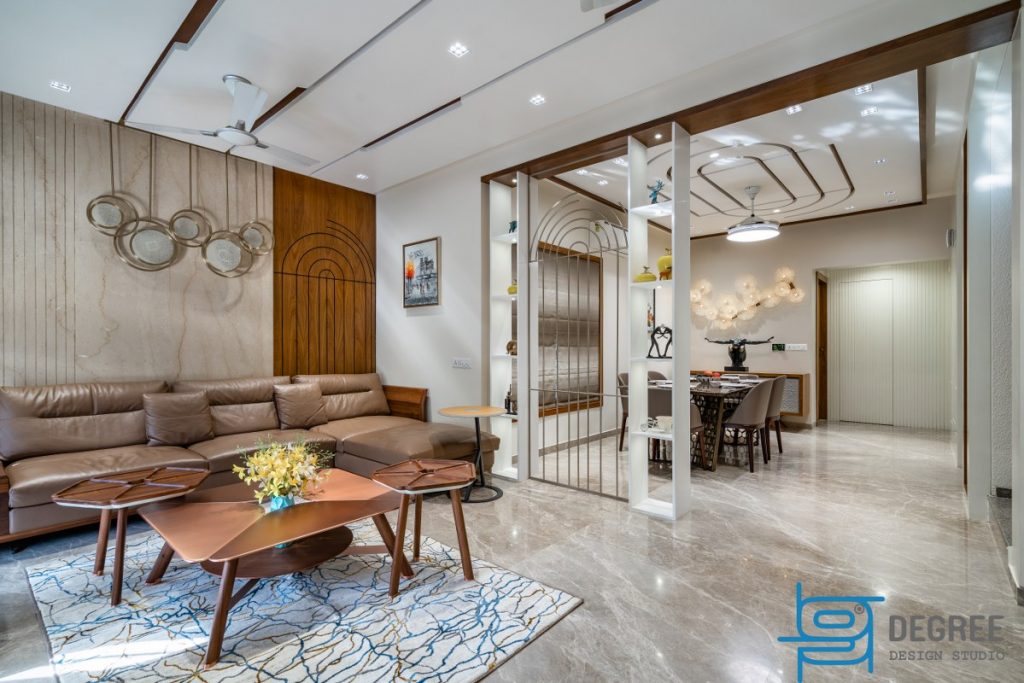 Details of the Project
The house is a 4 BHK modern residence situated in Ahmedabad with a welcoming water body in the form of Buddha at the entrance, alongside a lush green garden with a semi-open gazebo at a corner, trees on the periphery and a garden in the backyard, and a secluded multi-purpose room in the basement.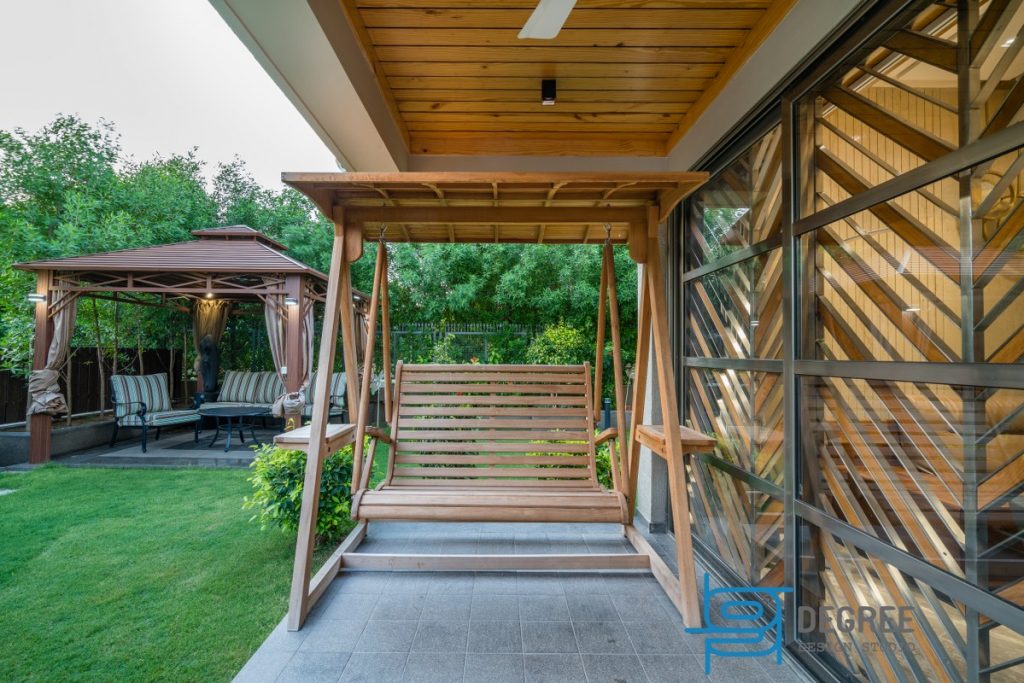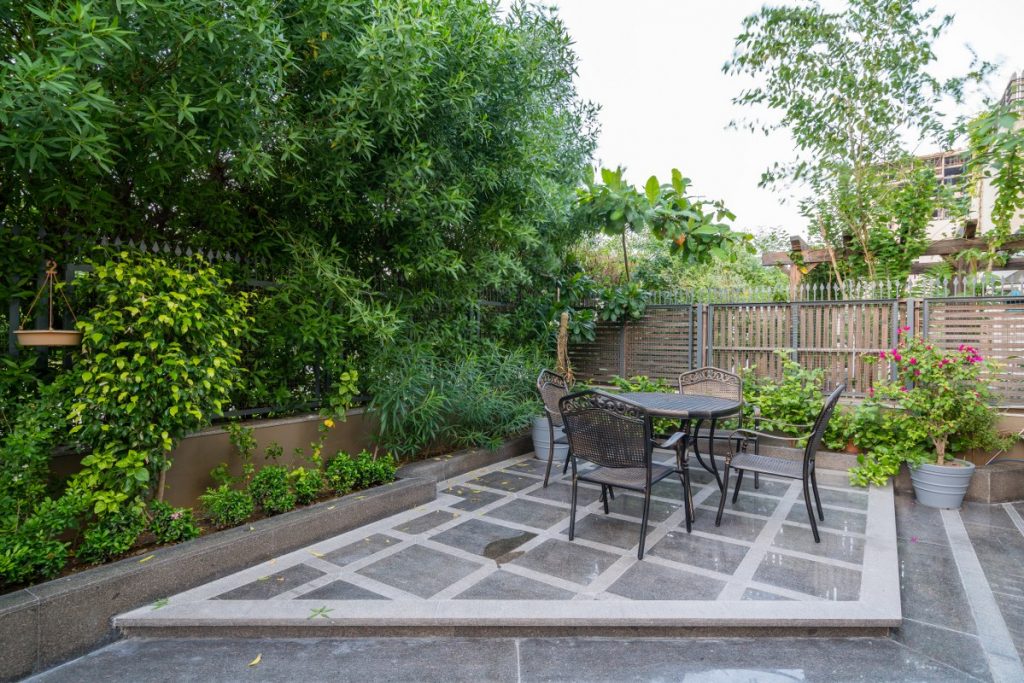 The interiors of each of the rooms are modern-contemporary and unique in their own way. There is a beautiful play of wooden-metal screen in the living room that opens it in the greens, allowing a generous amount of sunlight and natural air circulation.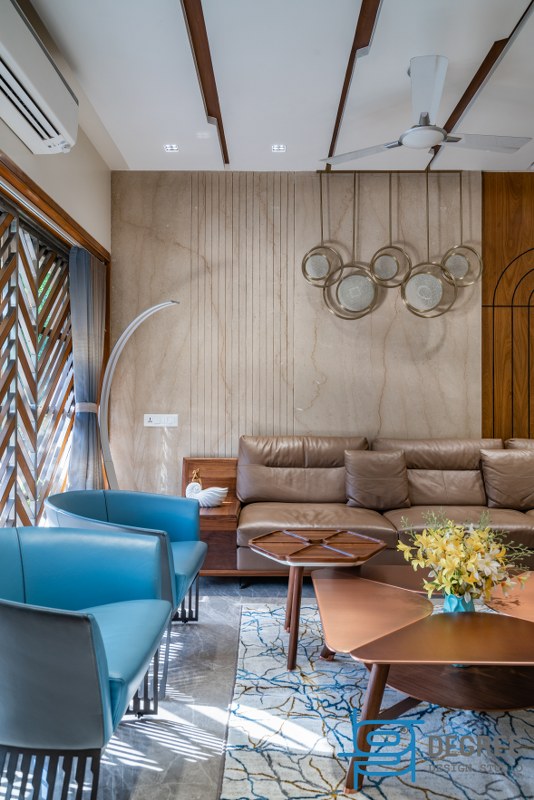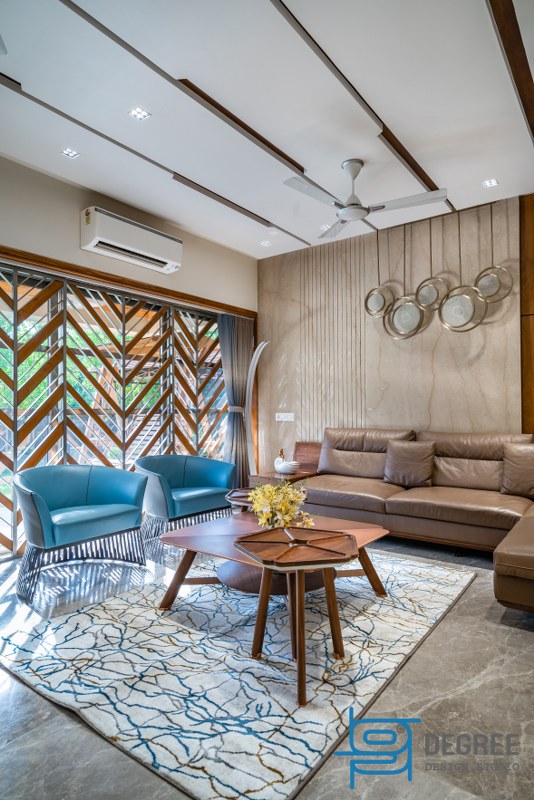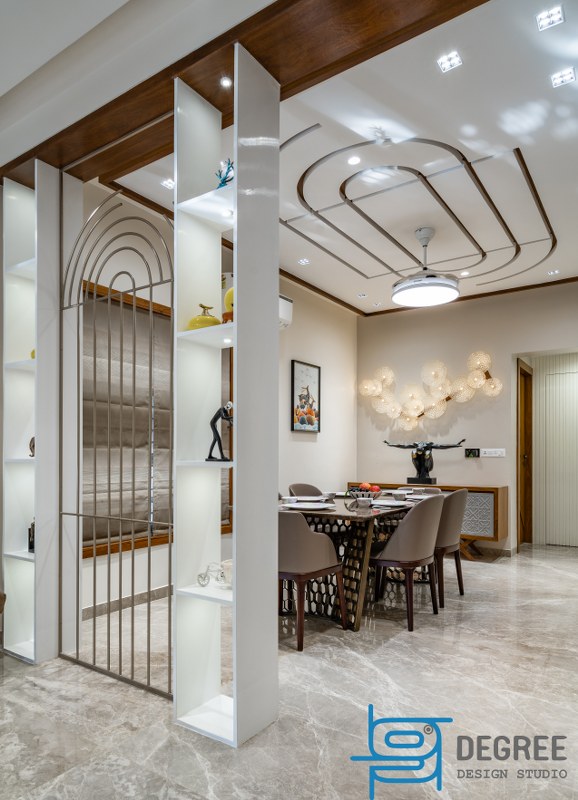 The colours used in the upholstery of the sofas make the space look vibrant and contrasting. The living and dining areas are visually connected through metal screens. There is also an imprint of the same metal screen pattern engraved on the elevation of the wooden panel in the living room and on the ceiling of the dining room. This design creates a smooth visual transition and connectivity between the spaces.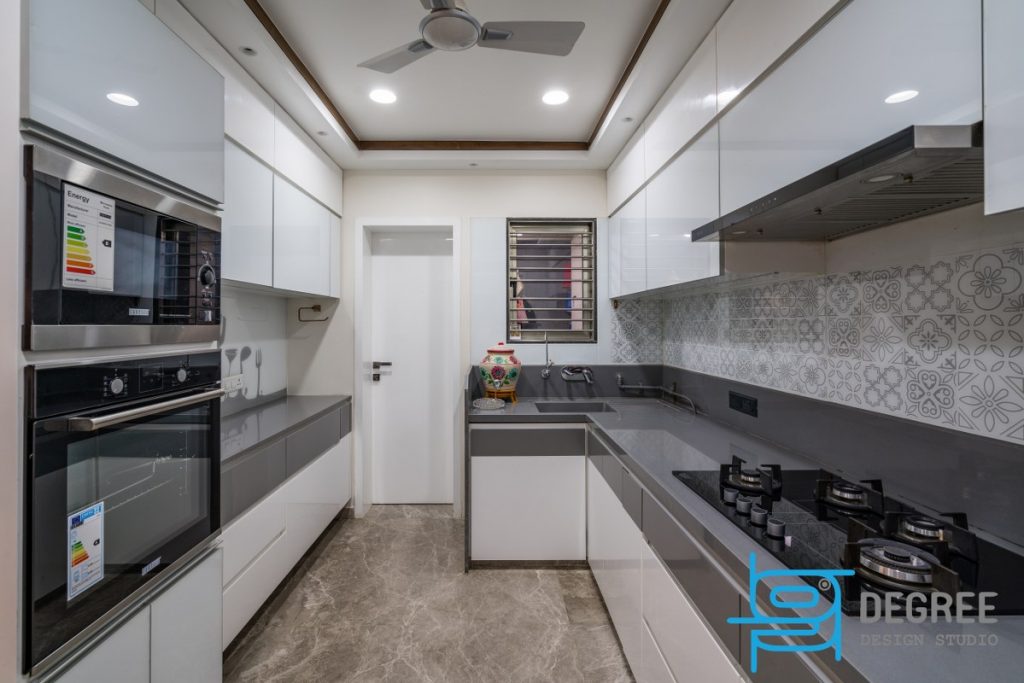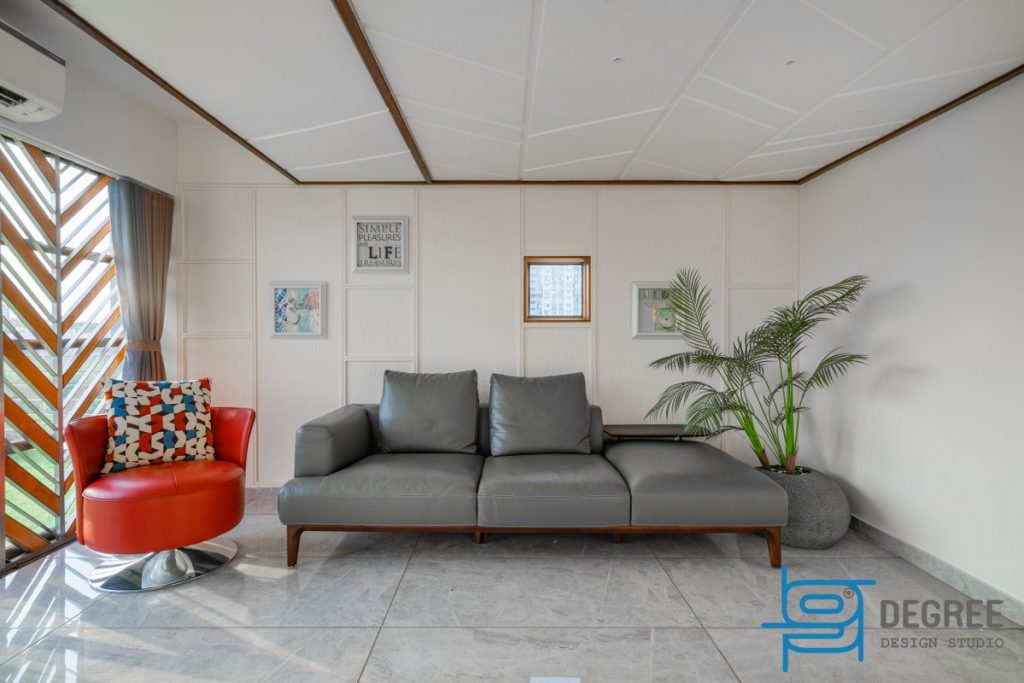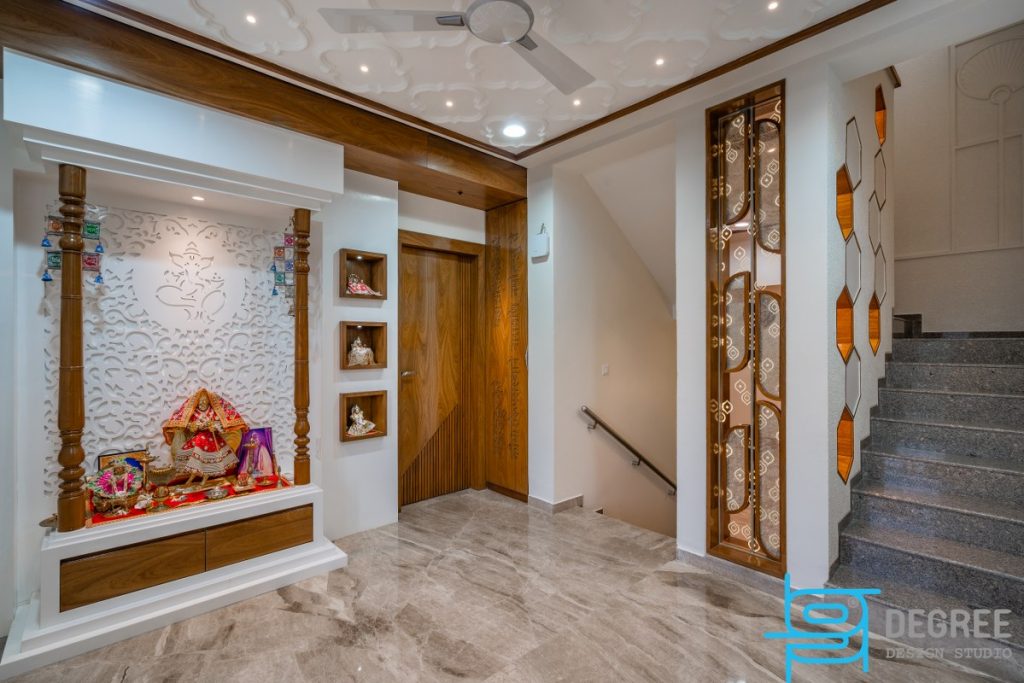 Rooms has been designed using different materials and bold designs that reflect a strong and unique sense of individuality according to its function. Multiple antiques are used and are enlightened by the play of light, making the space look more playful. There are 6 recliners, and a soundproof home-theatre in the basement, ensuring it to be the favourite hangout spot of the bungalow.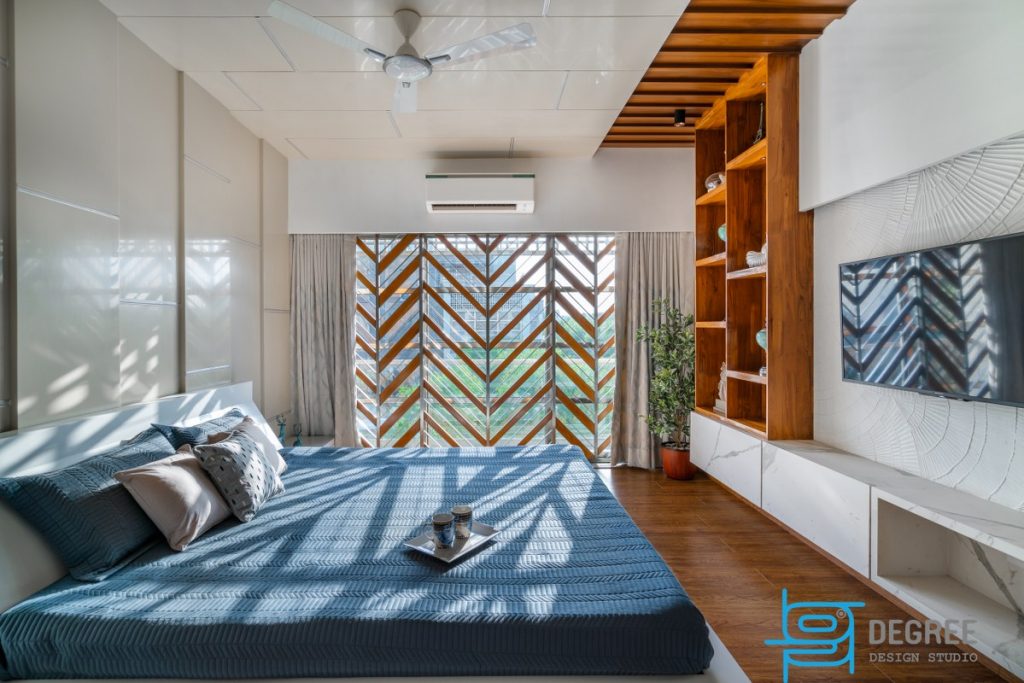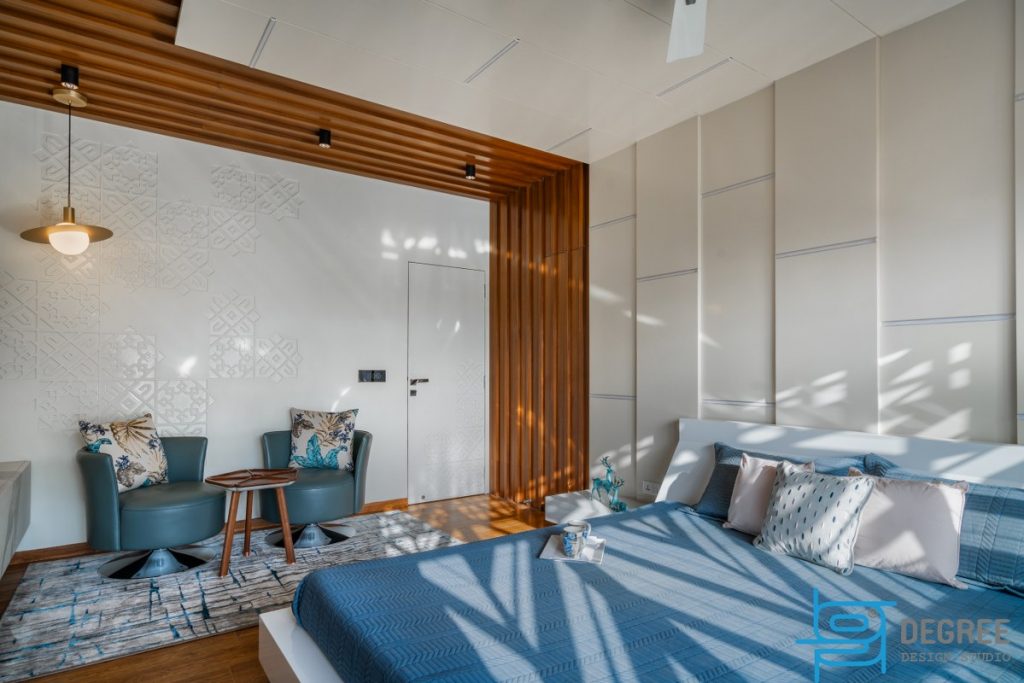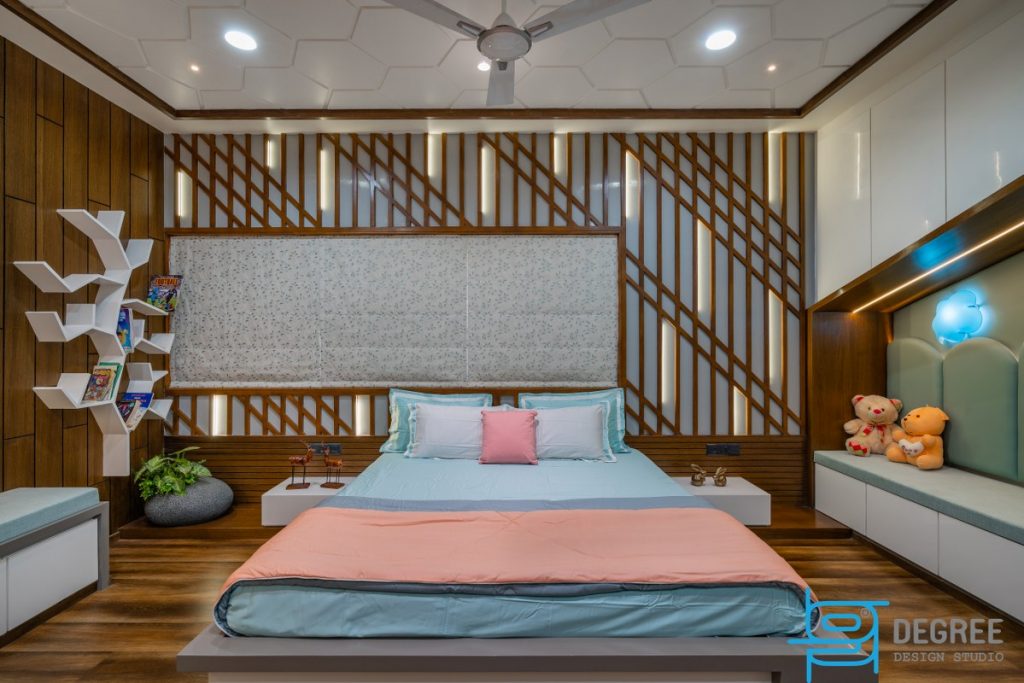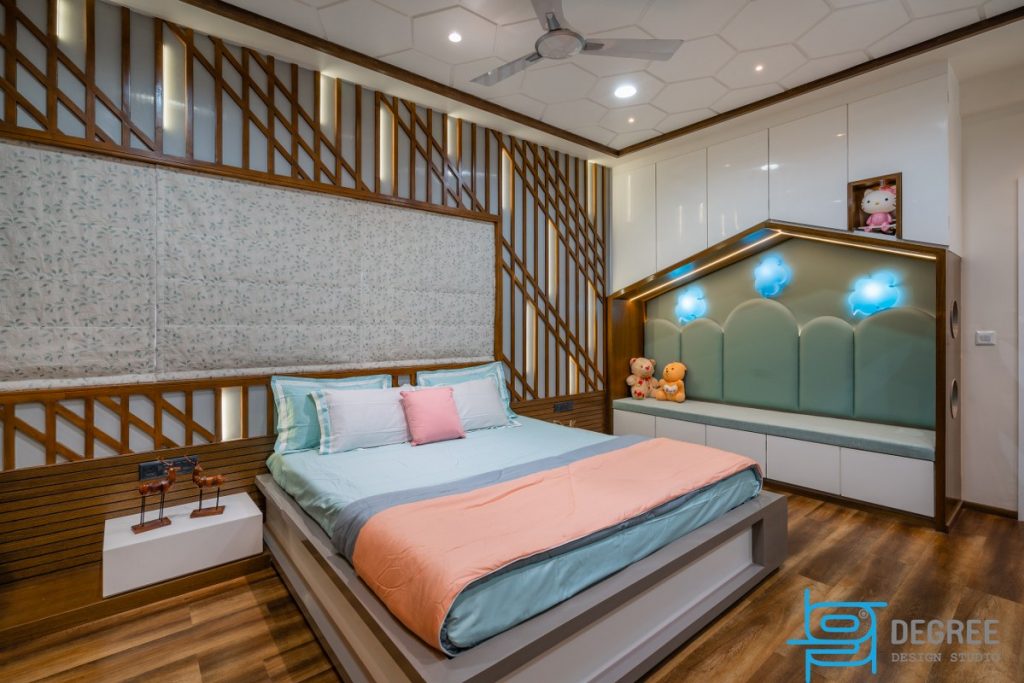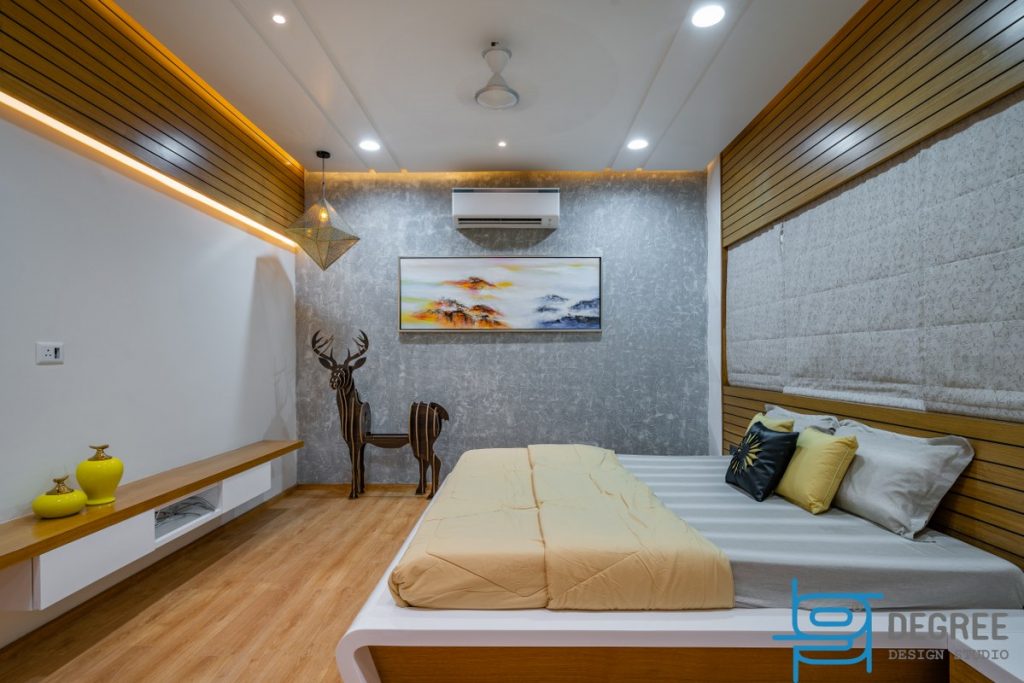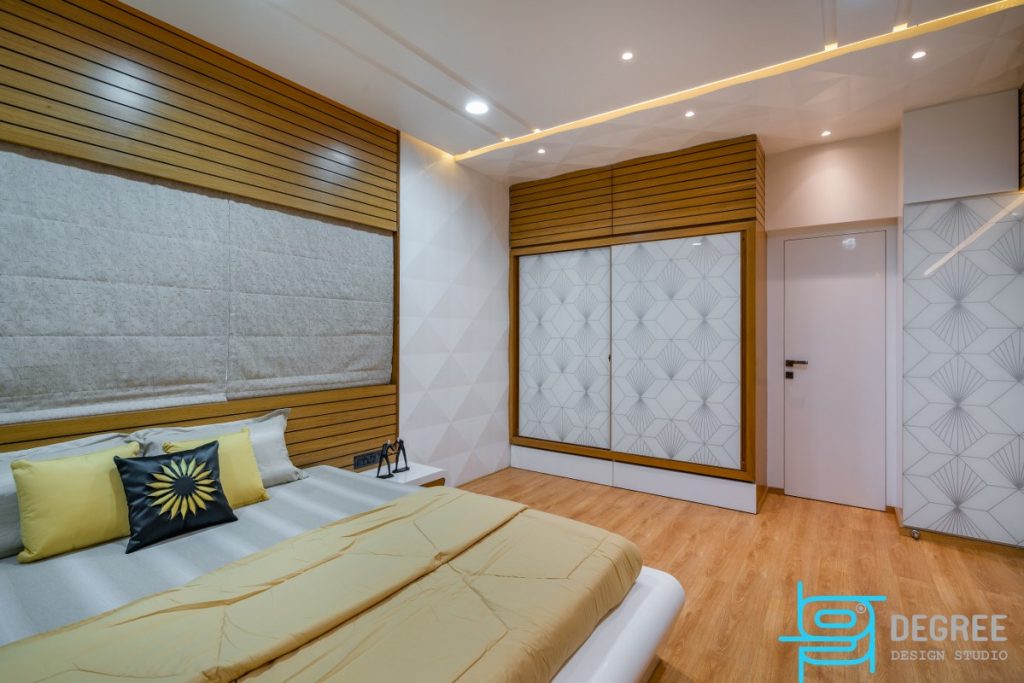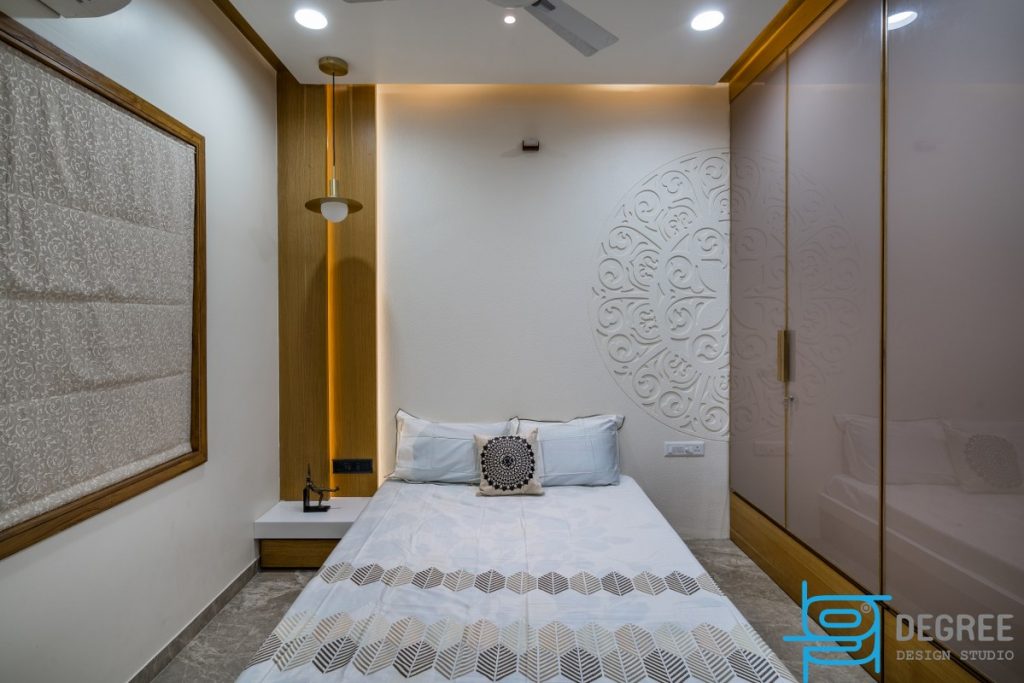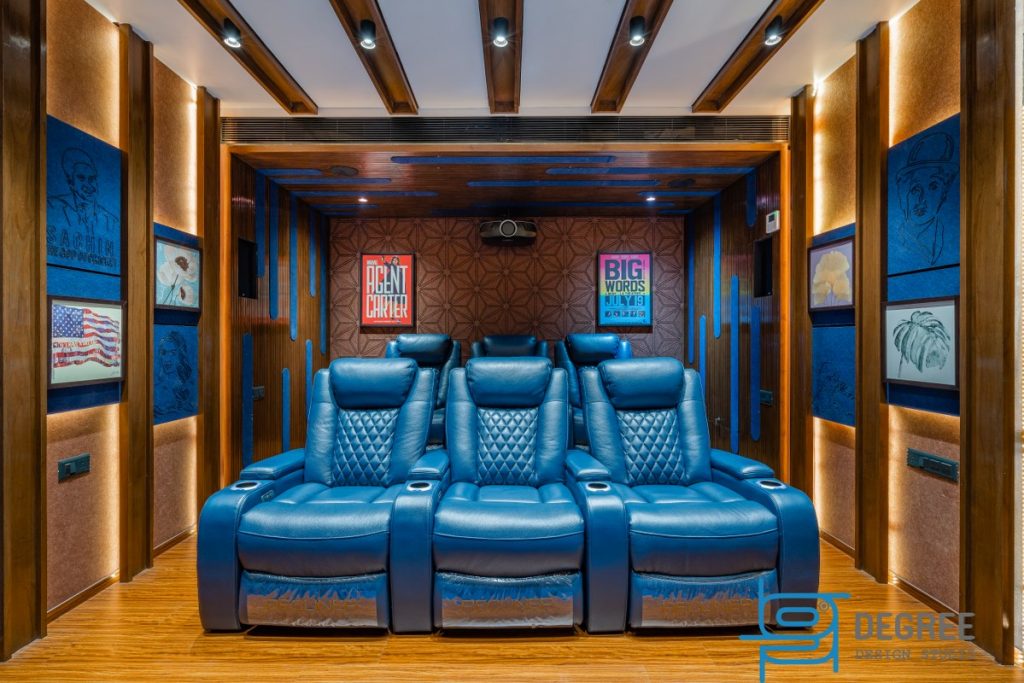 Each room has elegant interiors with the best possible play of natural sunlight through screens. There are artificial lightings in each room, enhancing the blend of different materials explored in one space, making every inch of the space worth living. This design is the best example of modern contemporary living.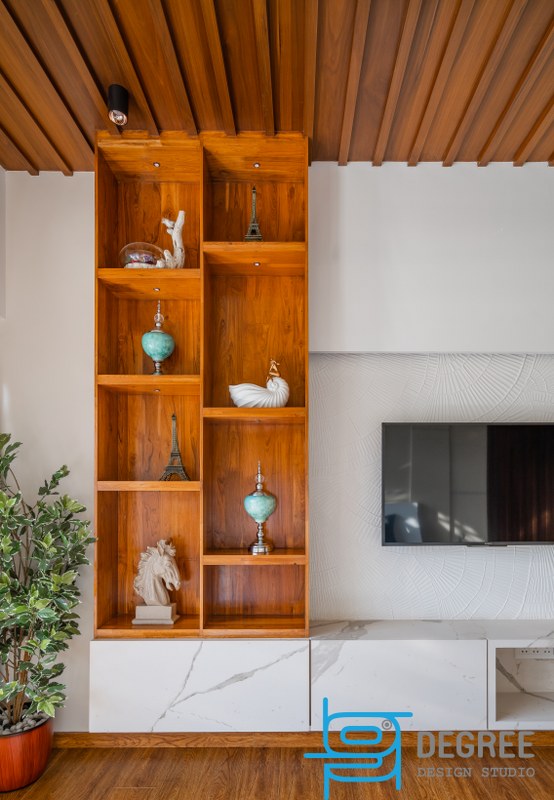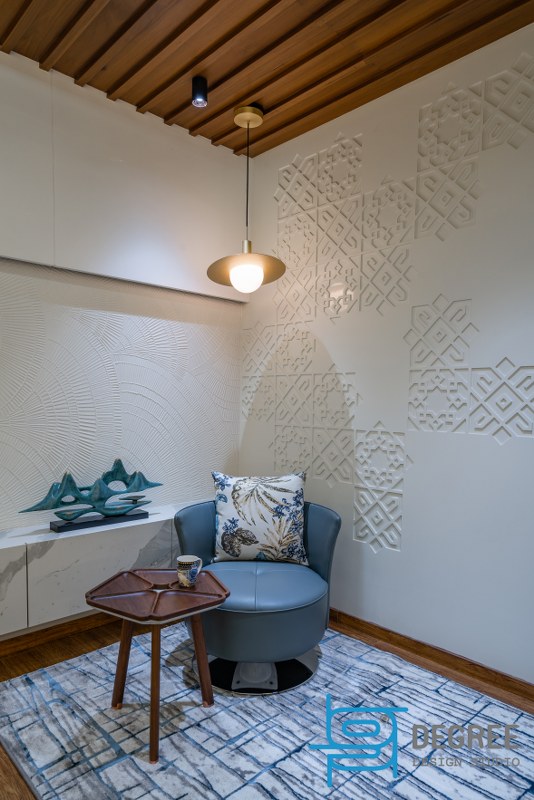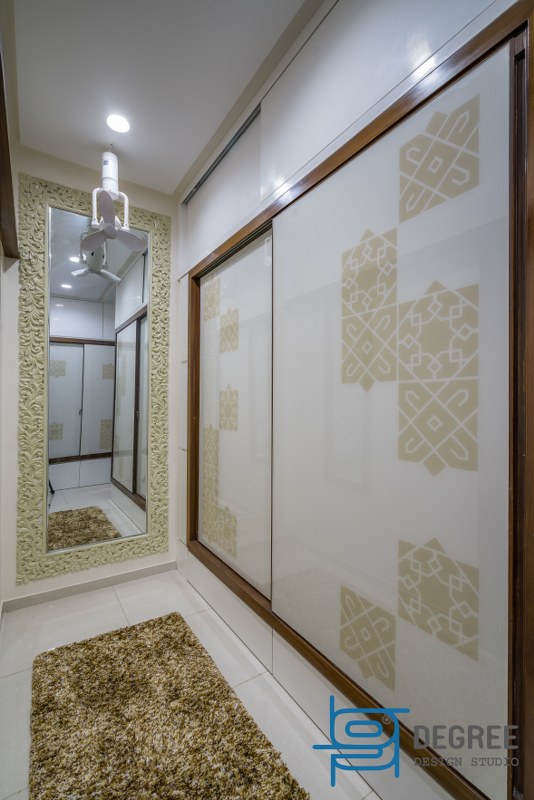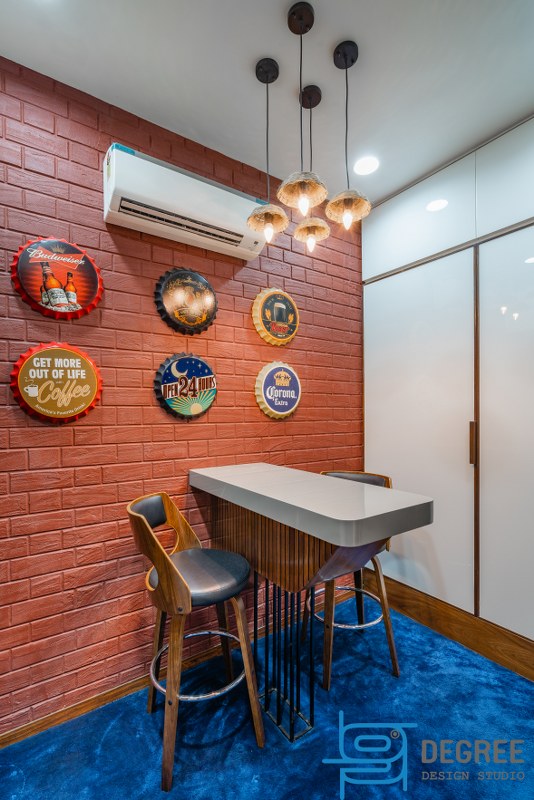 FACT FILE:
Firm Name: 9Degree Design Studio
Project Area: 4005 sq feet
Location: Ahmedabad
Year of Completion: March 2020
Interior Designer: Chirag Mehta
Project Name: Sky City Arcus
Photography by: Inclined studio
Website: https://www.9degreedesignstudio.com/
Facebook: https://www.facebook.com/9degreedesignstudio