This old Brisbane home was nothing to write home about in terms of how it looked before. The property did have solid 'bones' but the exterior was boring at best. Inside it lacked space and organisation resulting in a home that was low in terms of comfort and liveability.

For this Brisbane home renovation, the owners were seeking a modern renovation to transform their 1960s built home completely. Increasing the living space and improving the flow of the home with the outdoors was a crucial component of the design brief. This home provides functional, sophisticated and sustainable architectural solutions, bridging contemporary Australian design with Japanese inspiration.
The Design Process
As fans of Japanese architecture, the owners wanted to build a home that would result in a modern Australian design with a Japanese twist.Having more space was high on the list of must-haves with everything having its place to reduce clutter and improve flow throughout the home.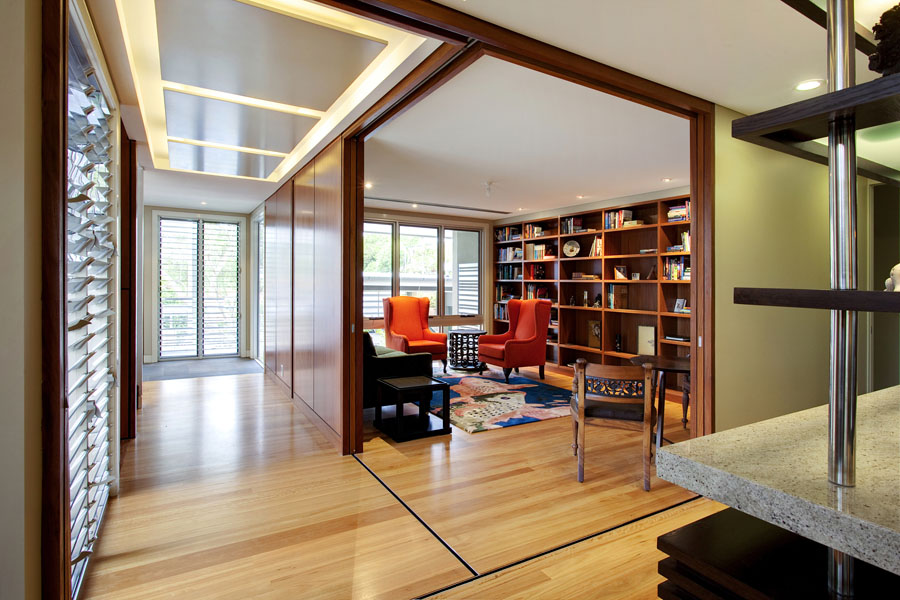 The existing home's timber was preserved, forming a structural component of the renovated house. Raising the old home allowed for a modern project to inject sophistication and prestige into the design. Thus the home's overall floorspace could be improved without using up land at the back of the home.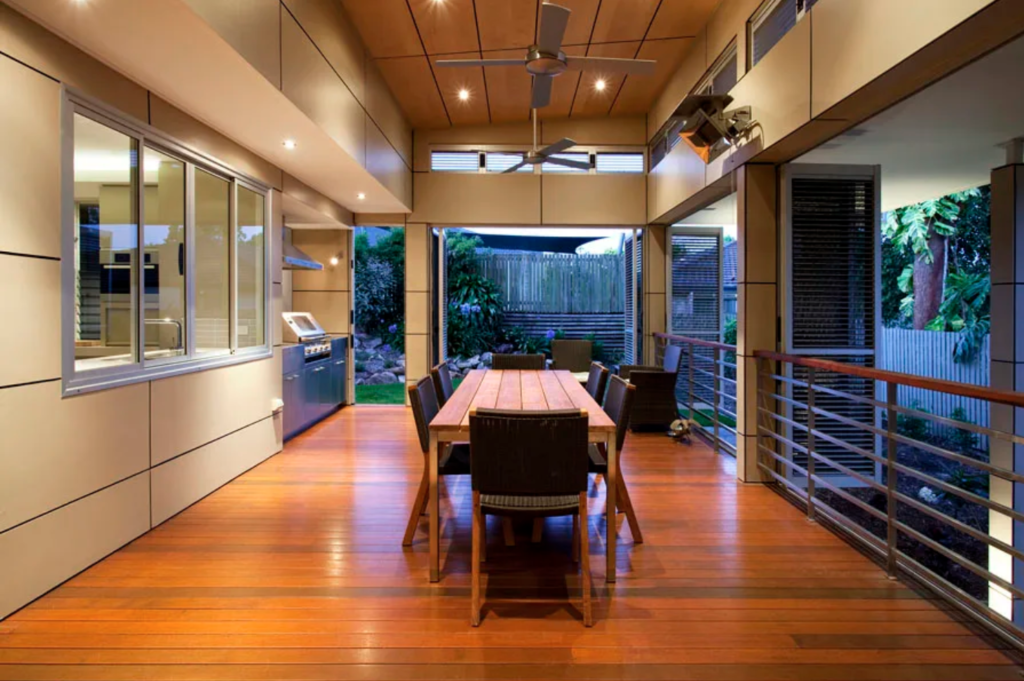 This home renovation won the 2016 ArChdes Residential Architecture Award.

Surrounded by project homes near the local golf course, a modern roof breathes new life into the area with its newly created entertainment area design.

Originally from Western Australia, our clients moved to North Lakes and set down their roots in a local community with the most up to date facilities. They had made new friends and planned on staying long-term in their home, but desired a resort-style ambience that could turn their project home into an oasis for their family and their friends.
READ MORE > https://dsarchitecture.com.au/projects/indooroopilly-home-renovation/