&nbsp
Brick Office-Subtle Yet Bold | Firki Studio
'Brick  Office' is a small office building in Karnal, a town in the state of Haryana, India. The office had to be relocated from a busy commercial street to a residential area with no great architectural character.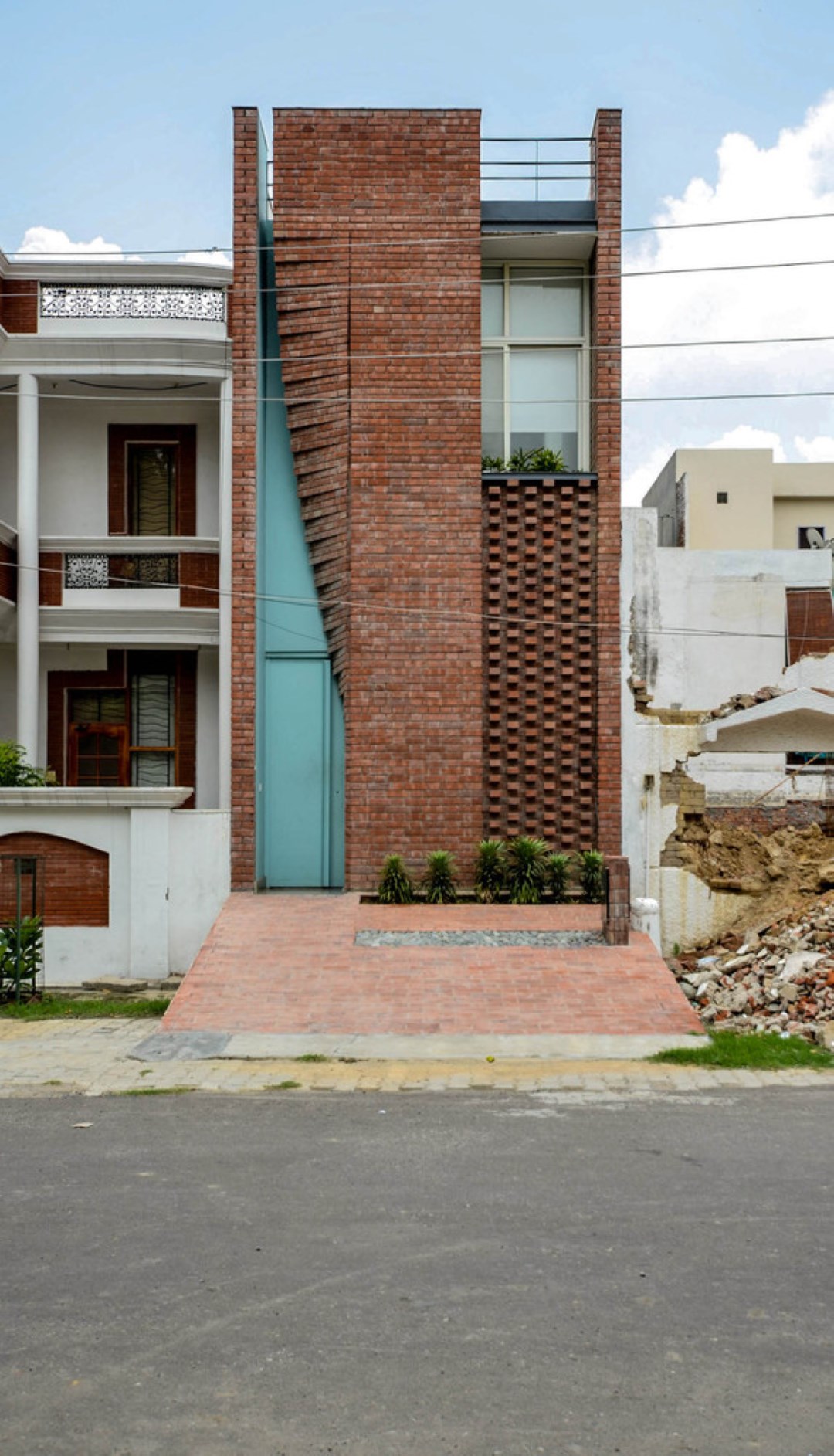 The intervention had to be subtle yet bold in its identity. The office space had to be built as an annexe to the residence, for a family of Chartered Accountants.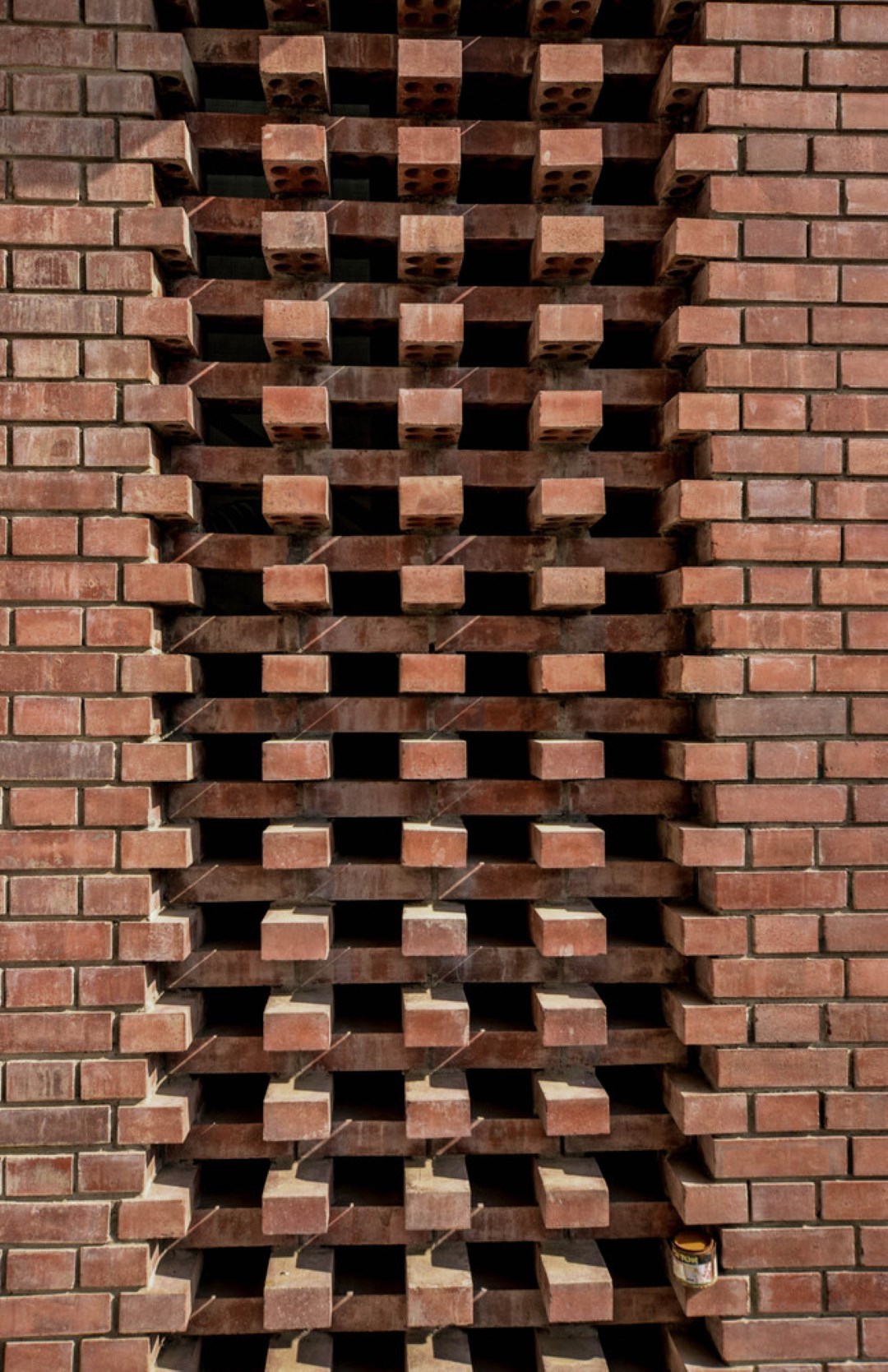 The space identified was a terrace of 75 m2 on the first floor and a small portion of the garden on the ground. The house being a corner plot allowed two independent entries, one for the residence and the other for the office. The new structure had to house three cabin spaces and workstation for eight to ten employees and one waiting lounge.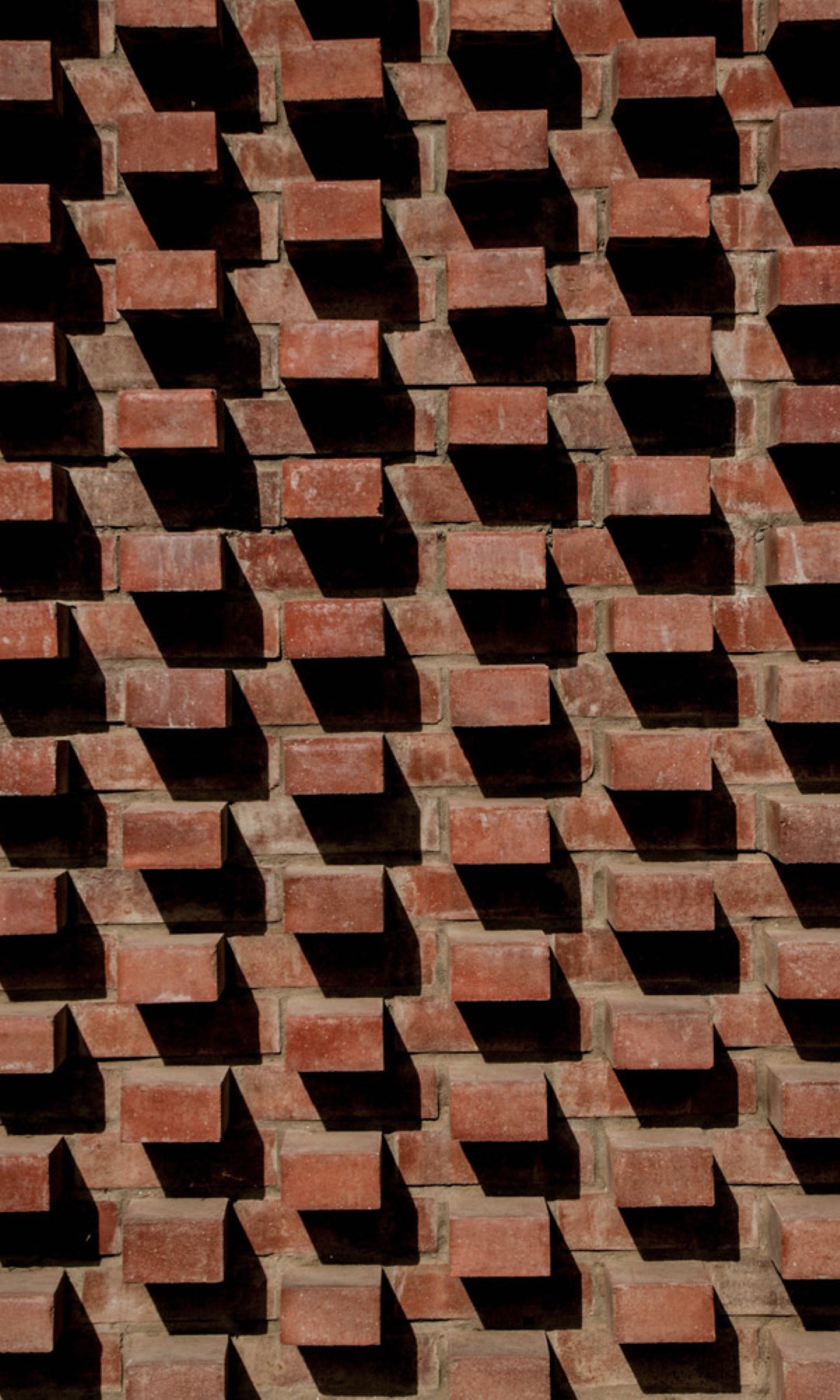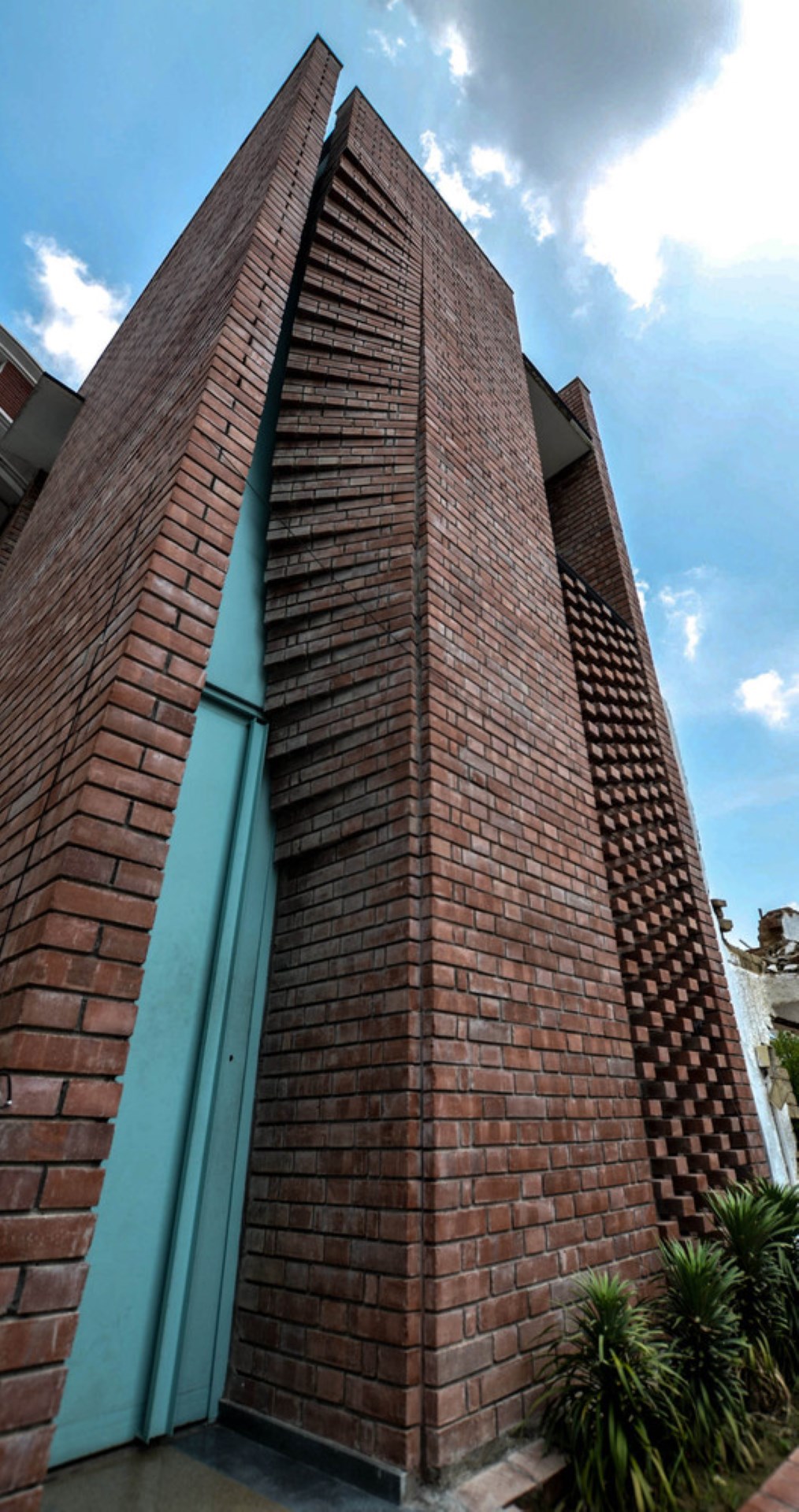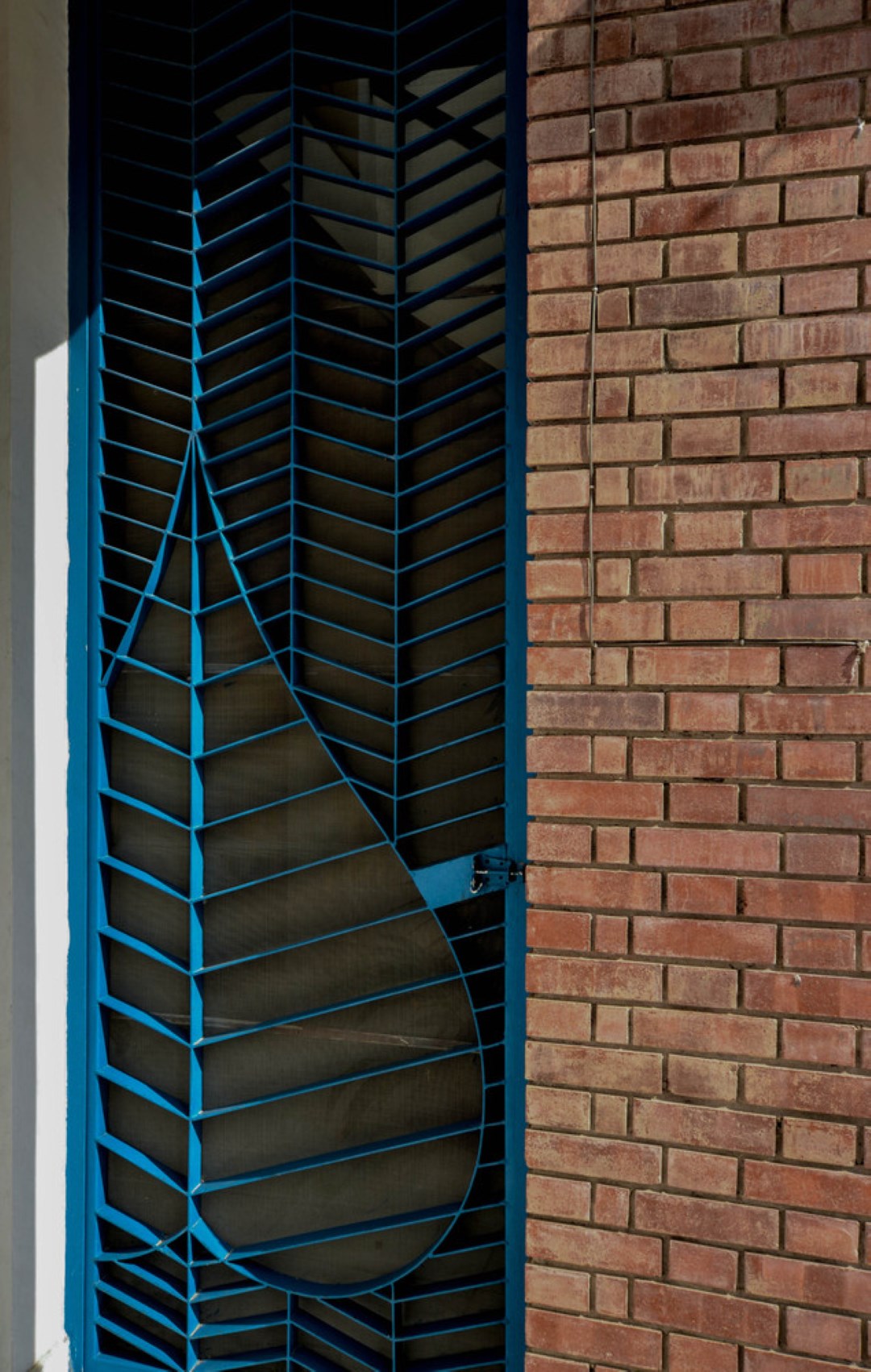 The constraint of 3.5m x 20m as the site proportion did not permit many possibilities in terms of zoning and layout of the office functions. The brief required the workstations and cabins to be in close proximity, and as a result these functions were allocated on the first floor, while the ground floor accommodated the waiting lounge. Packed between the neighbouring building and the existing house, the space draws natural light and ventilation from a skylight, in addition to its front and rear end openings.
A double height landscape court adjoining the reception-waiting lounge marks ones entry into the office, which comes across as a pleasant surprise. The landscape court is also reminiscent of the original garden. The double height transition space visually extends the landscape court to the sky enhancing the indoor outdoor relationship.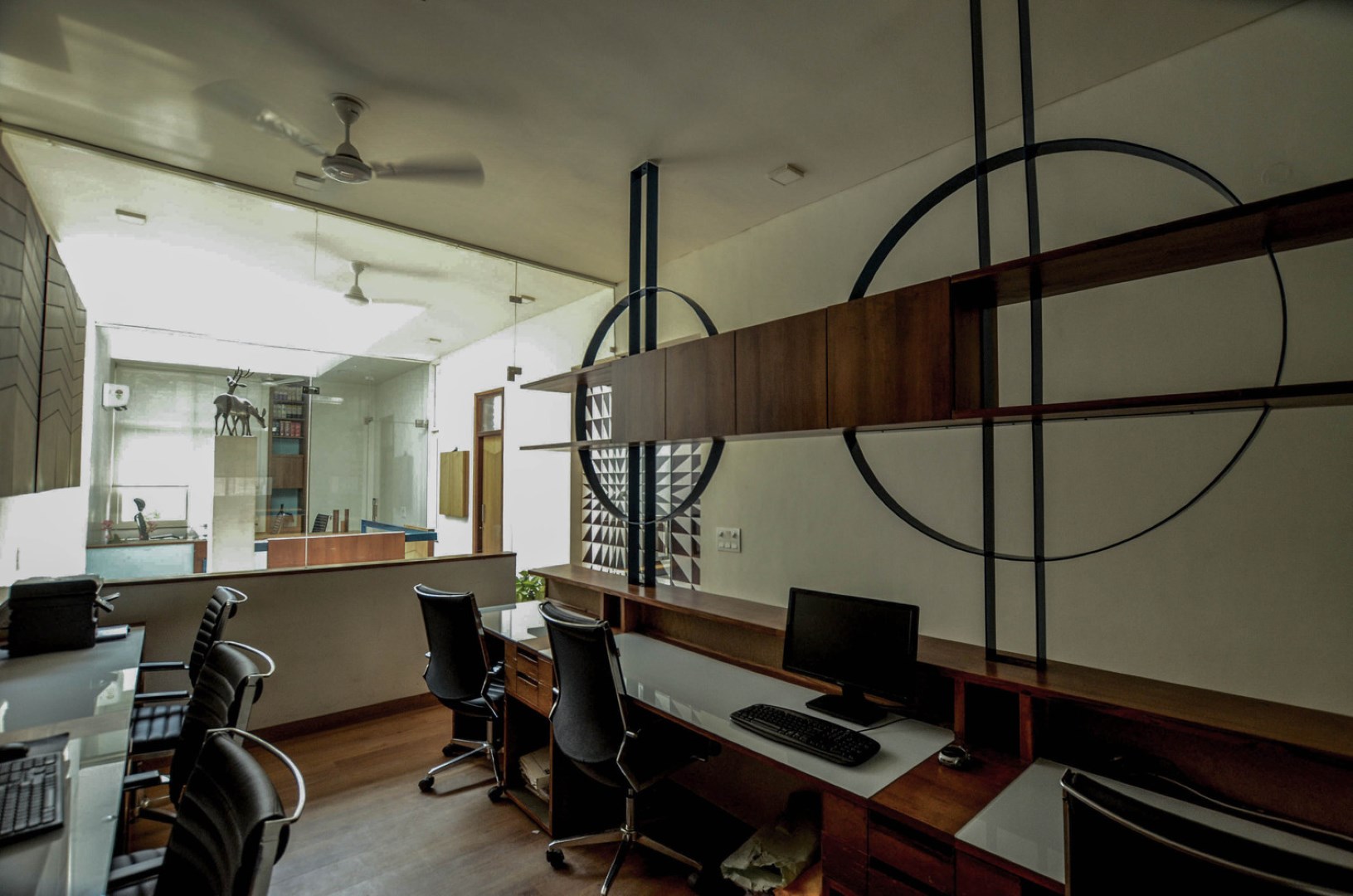 The well-lit office is accentuated by its light colour palette and plays with simple elements of furniture, light and shadow compositions to create a warm and modern workplace.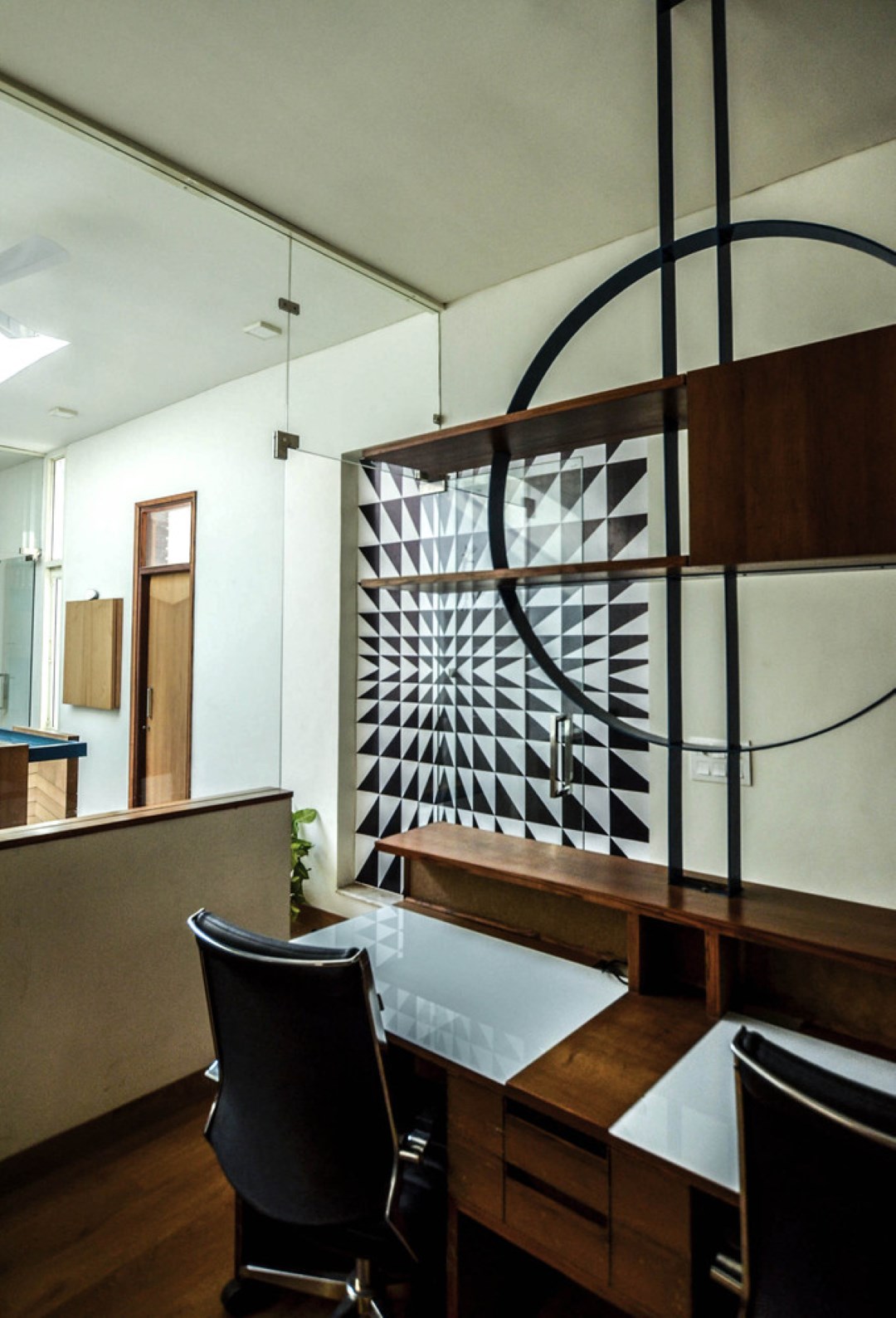 In contrast to the interior spaces, the exterior is earthy and robust in its aesthetics.  A 3.5m x 7.5m façade on the West side is the only interface the office has with the street, while a small portion on the north side interacts with the garden of the existing house. The gesture of one "entering from the street by moving aside a curtain" has been captured through this elevation. This intent is brought about by a surface that indents and curls like a fabric.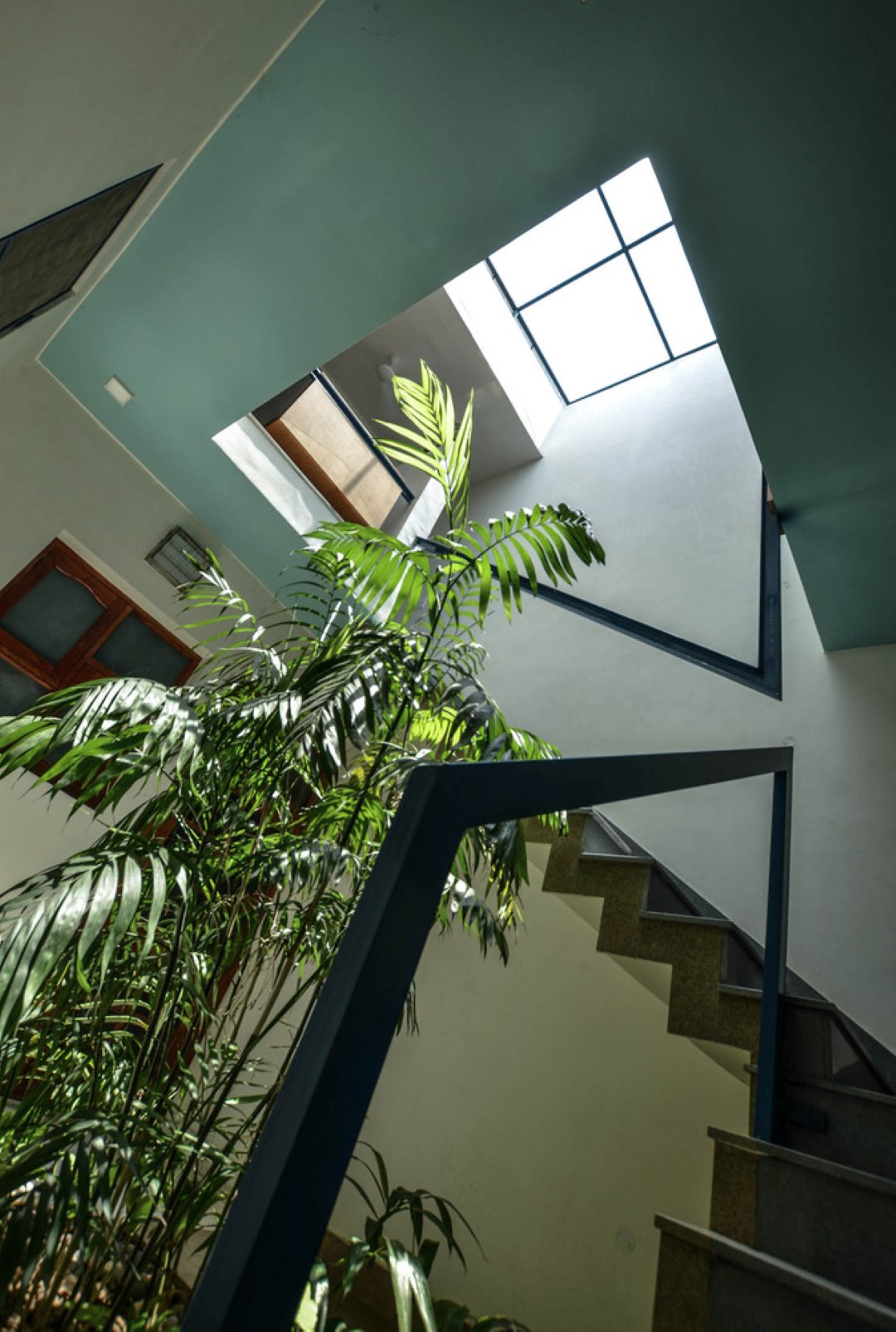 Simple corbelling of an easily available material like brick enables the elevation to be earthy and still maintain the dynamic expression. A repetitive system of brick laying was deployed to enable local masons to carefully craft the 90 degree twist over the entire height of the façade.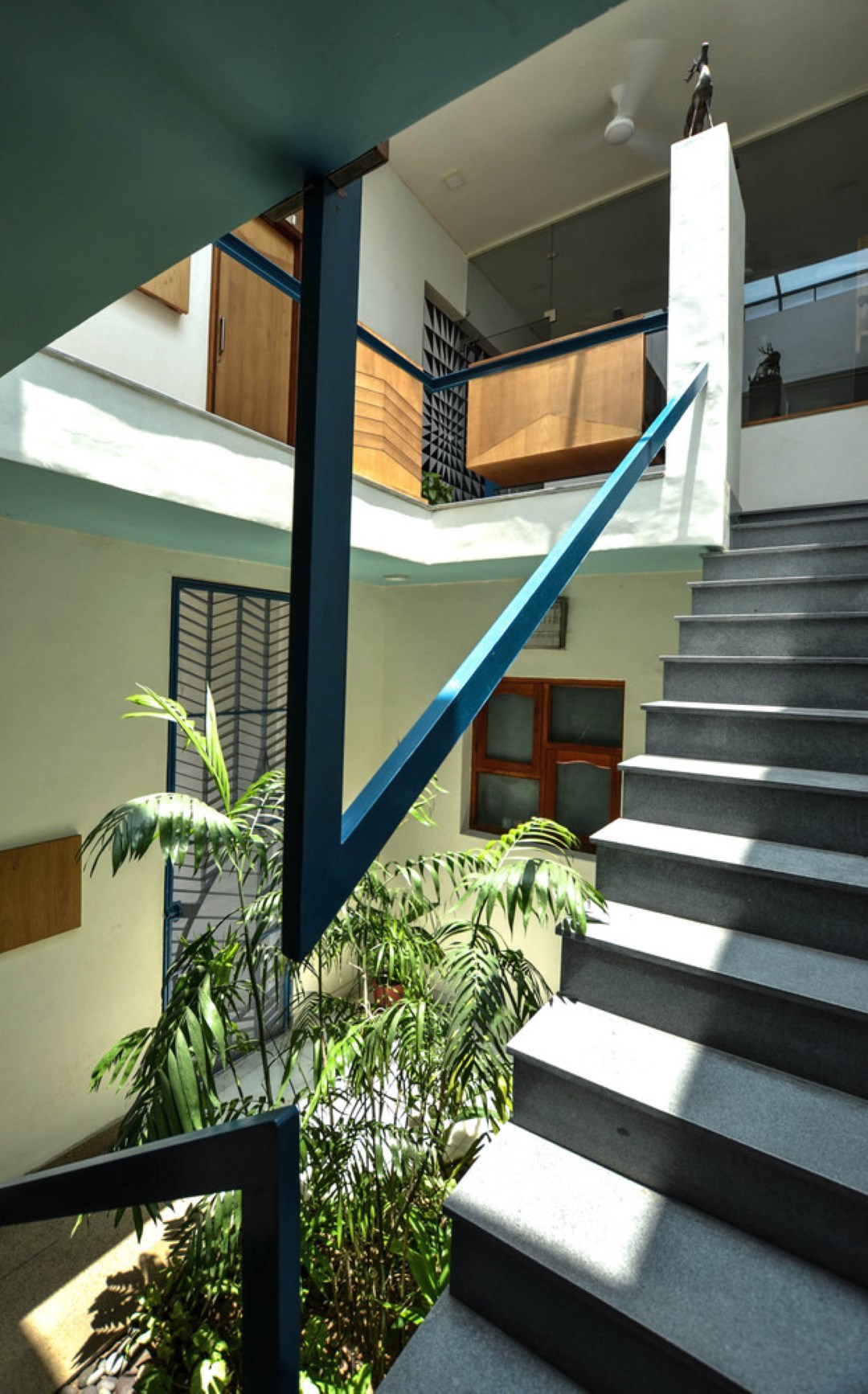 The rest of the elevation was developed as a composition of brick jalis and textures complimenting the curved wall. The elevation acts as a threshold between the street and the inner court and gives a fresh identity to a 30 year old firm that could have been lost in the process of relocating itself.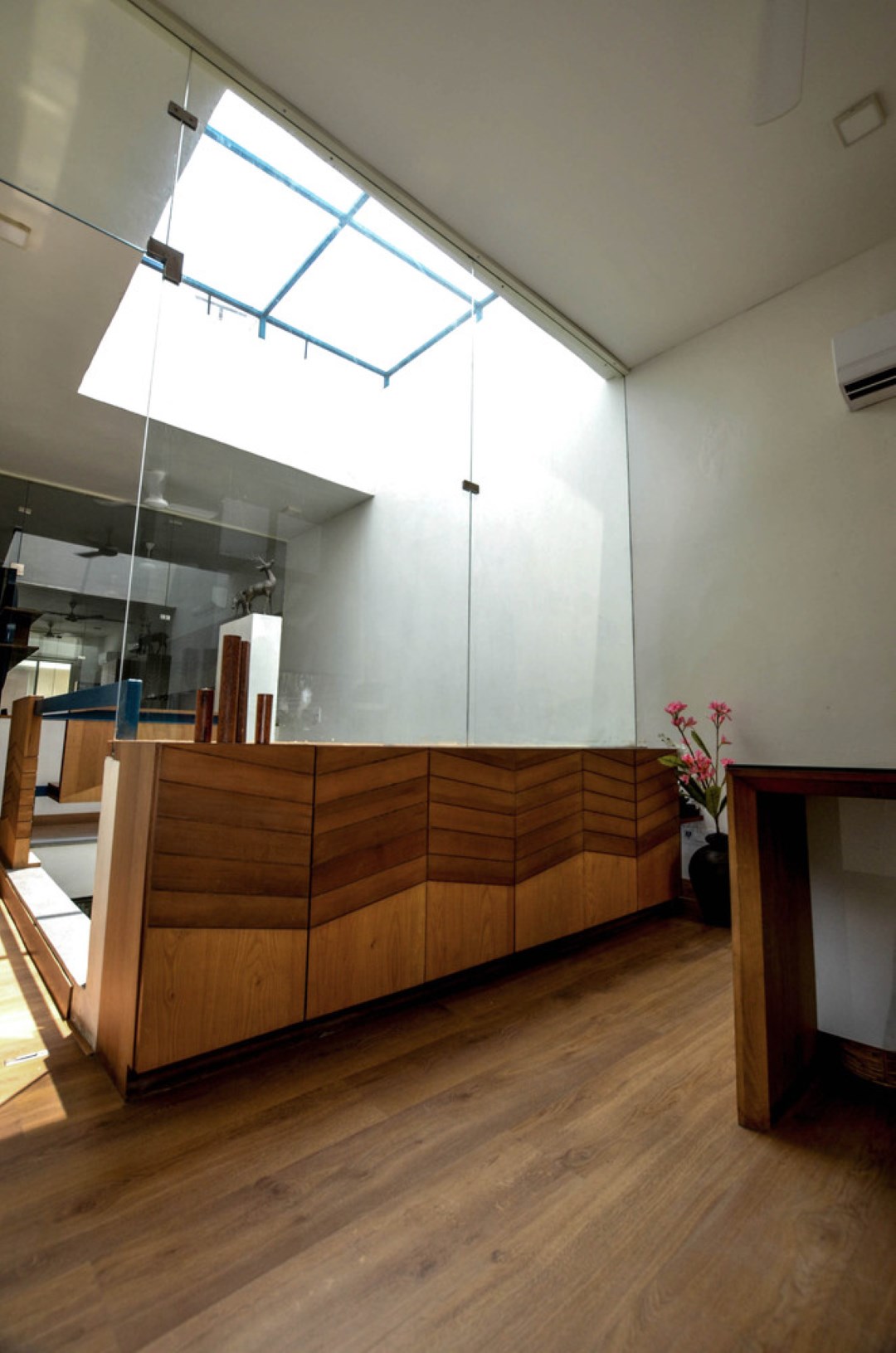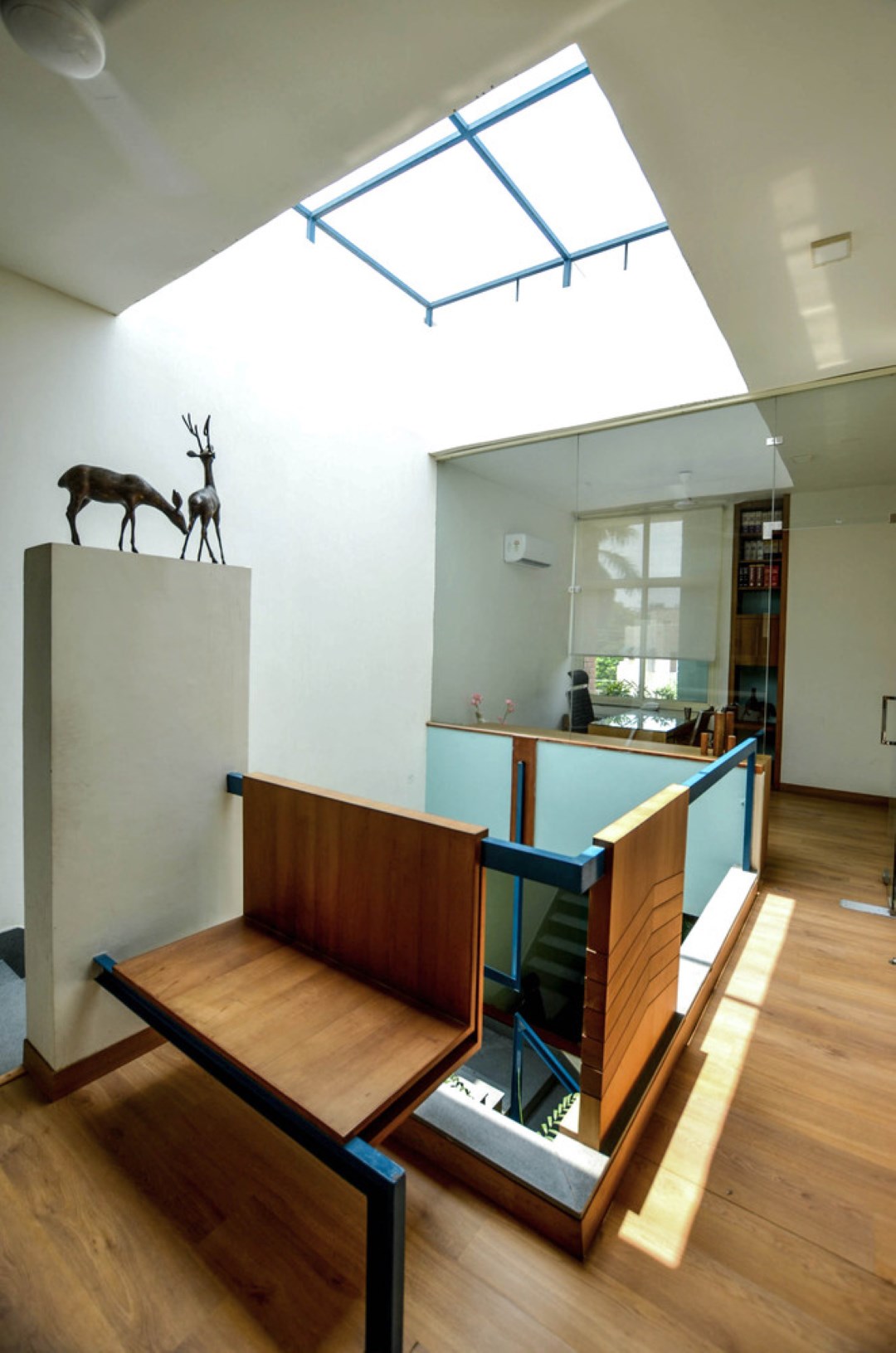 Fact File
Architects: Firki Studio

Location: Karnal, Haryana

Lead Architects:Vasanth Packirisamy, Sakshi Kumar

Design Team:Vasanth Packirisamy, Sakshi Kumar, Shiv Pratap, Sneha Pillai, Girish Kumar

Client:R.K. Bhushan & Co.

Area:80.0 m2

Project Year:2018